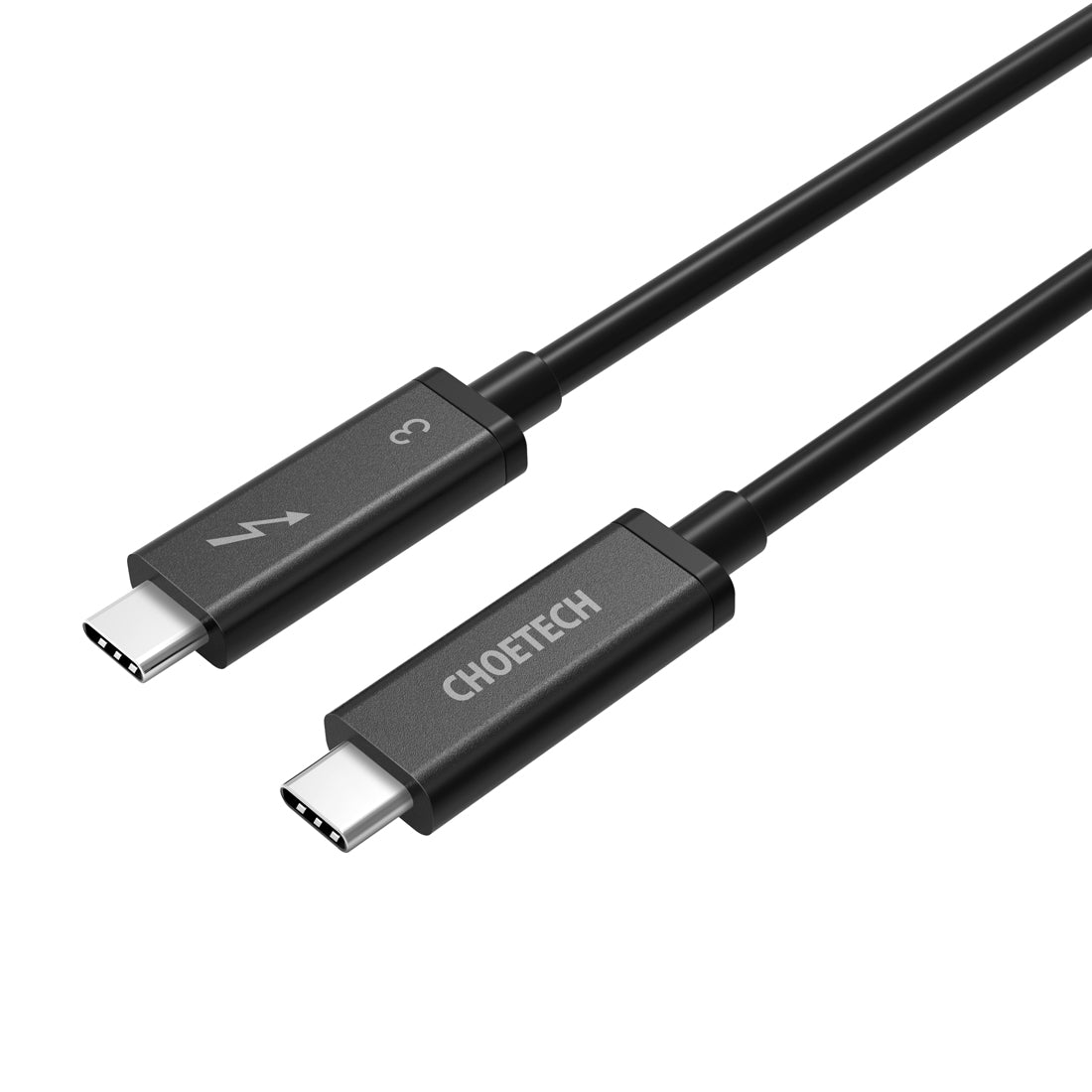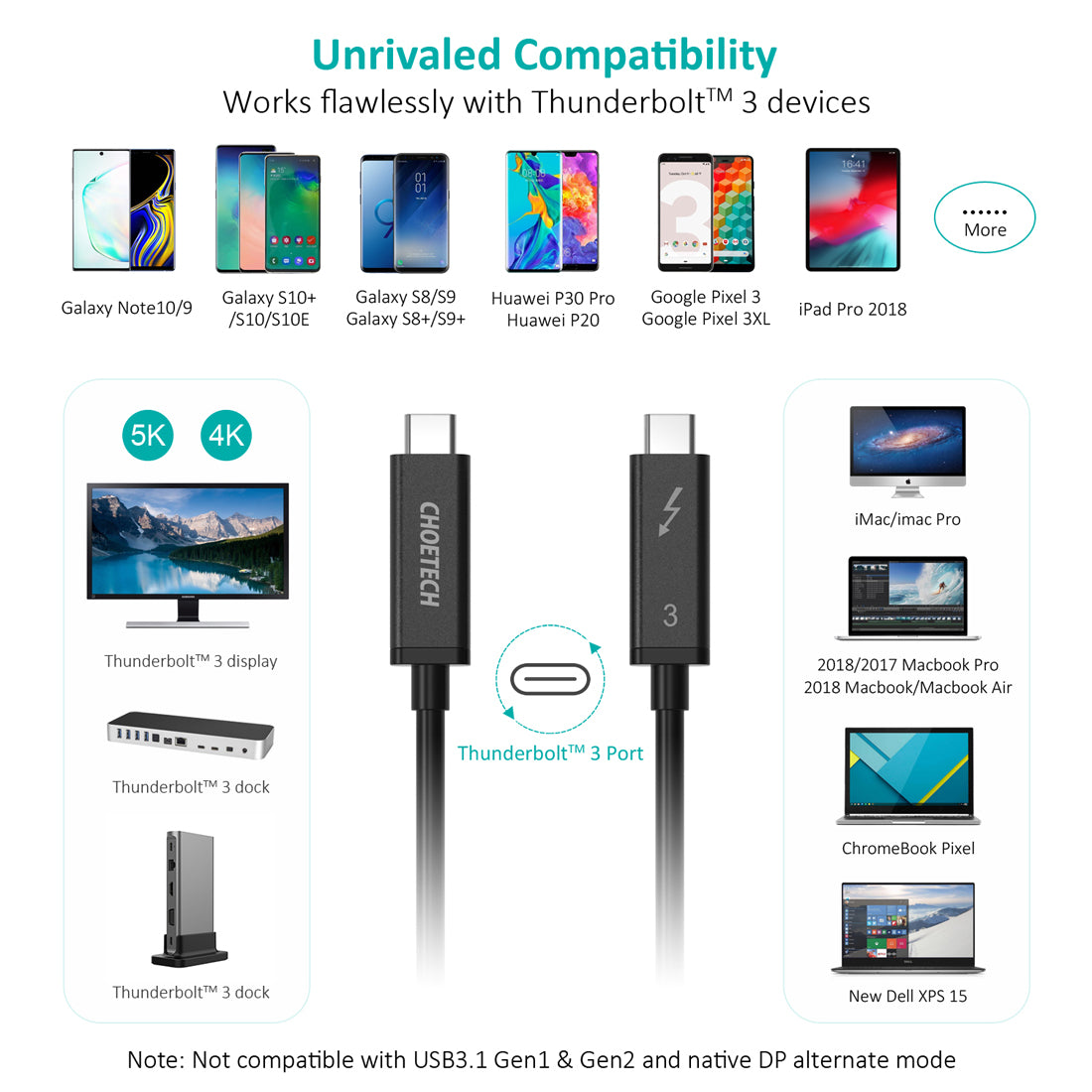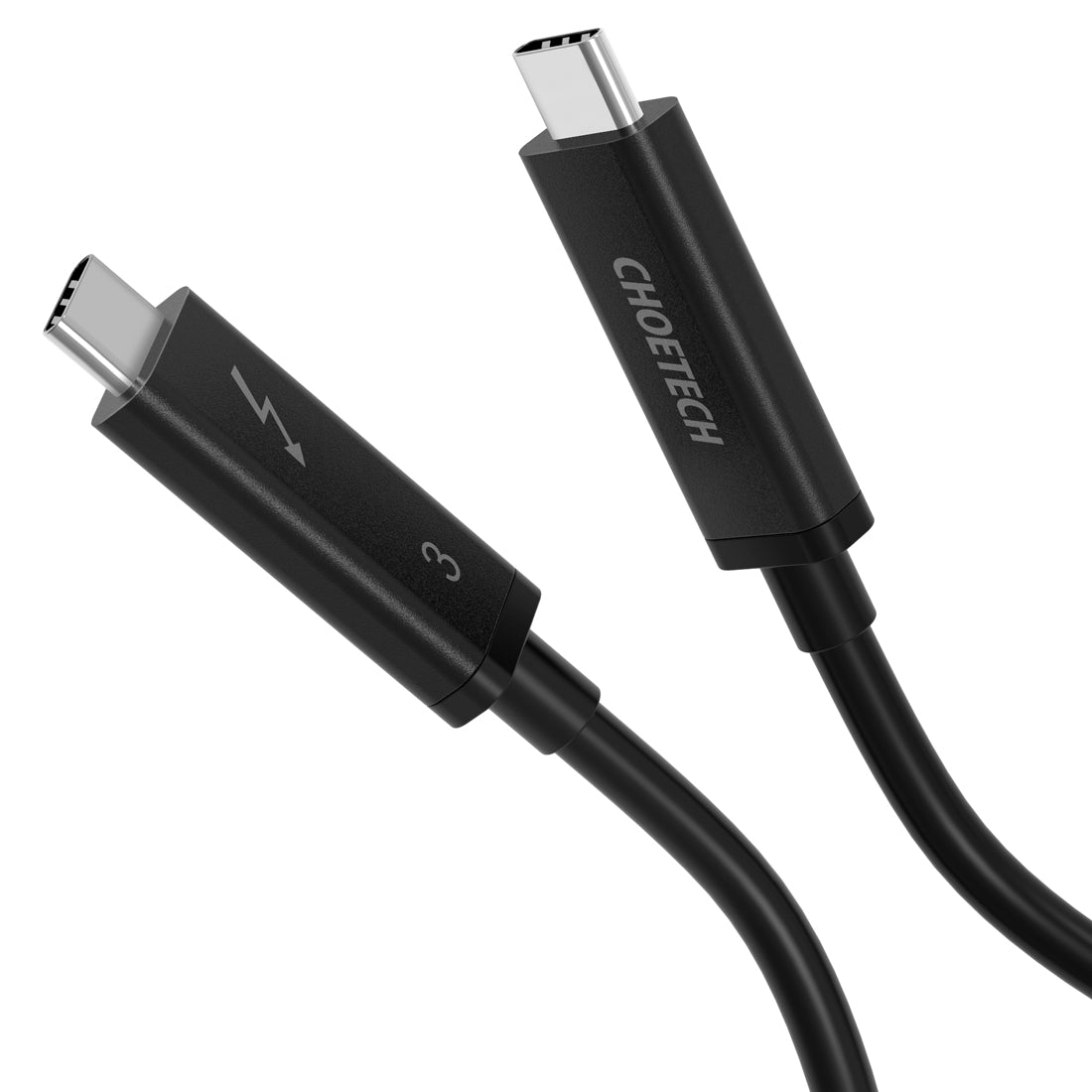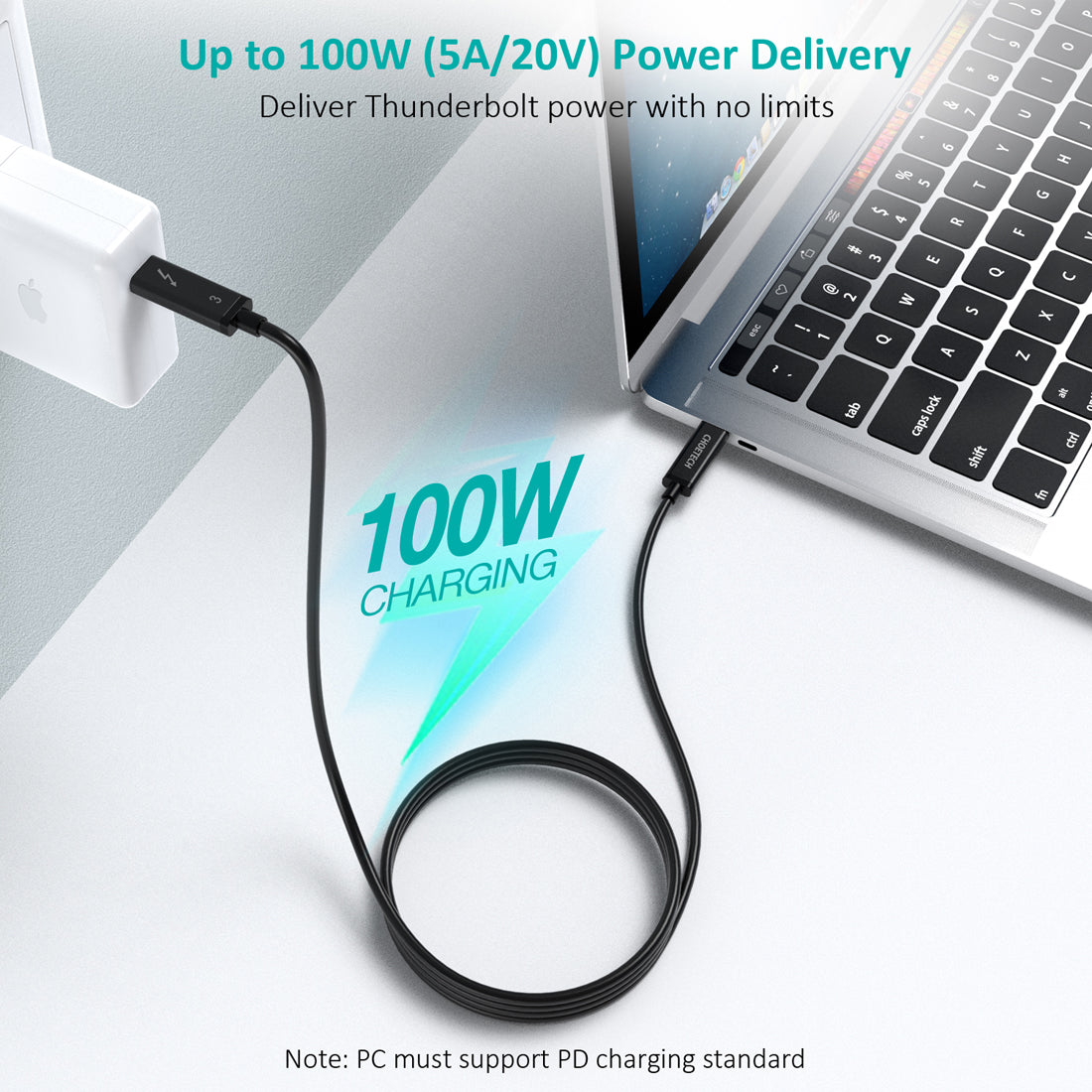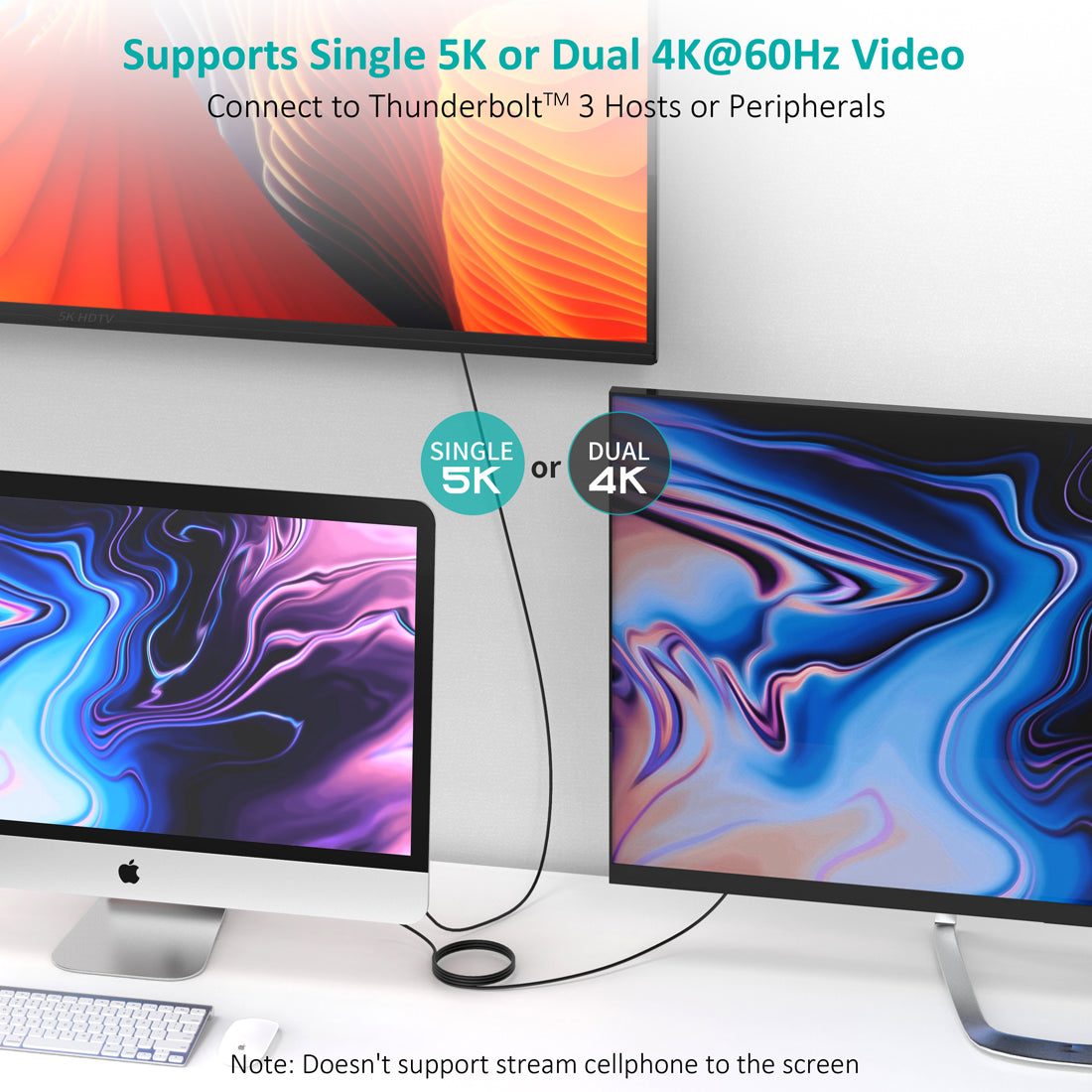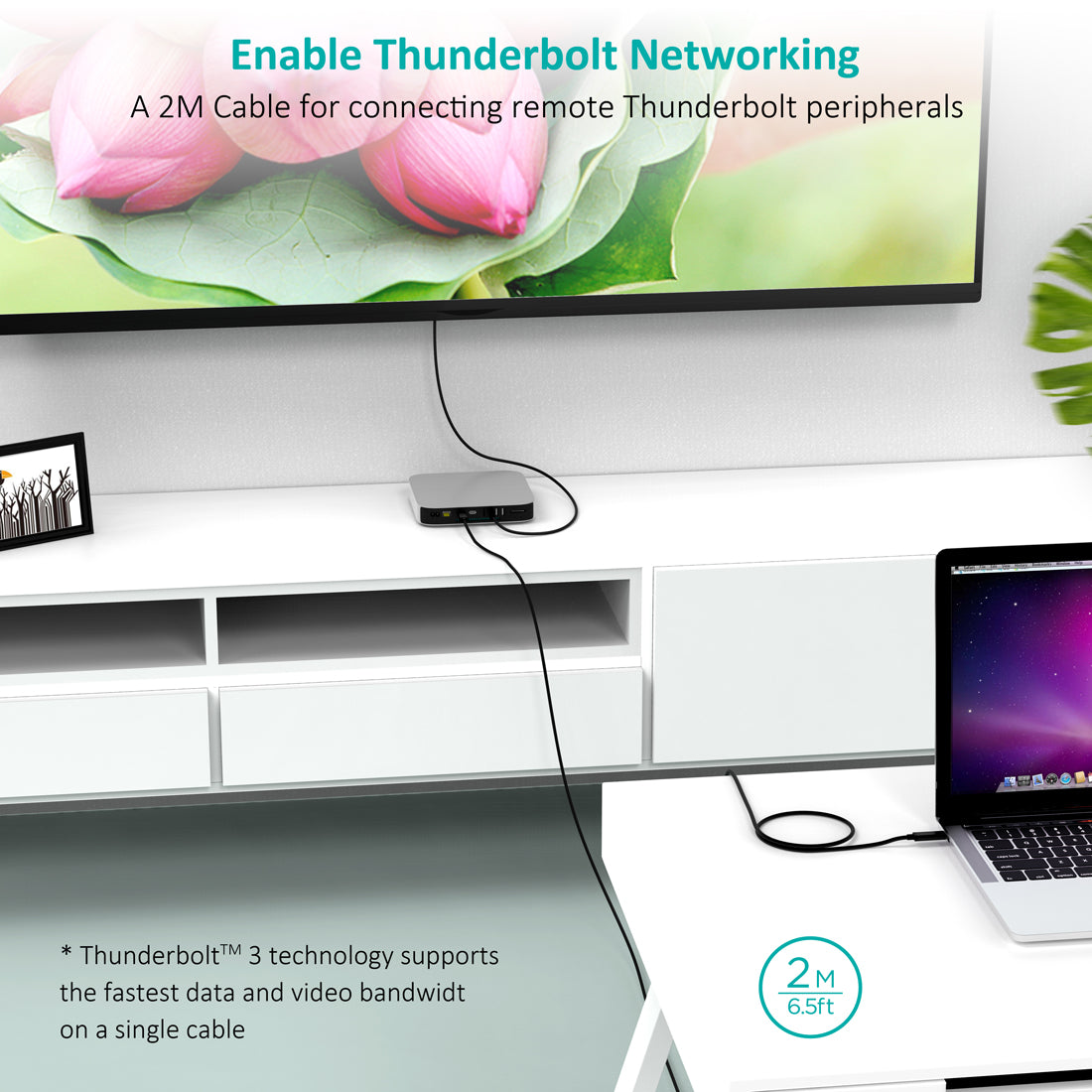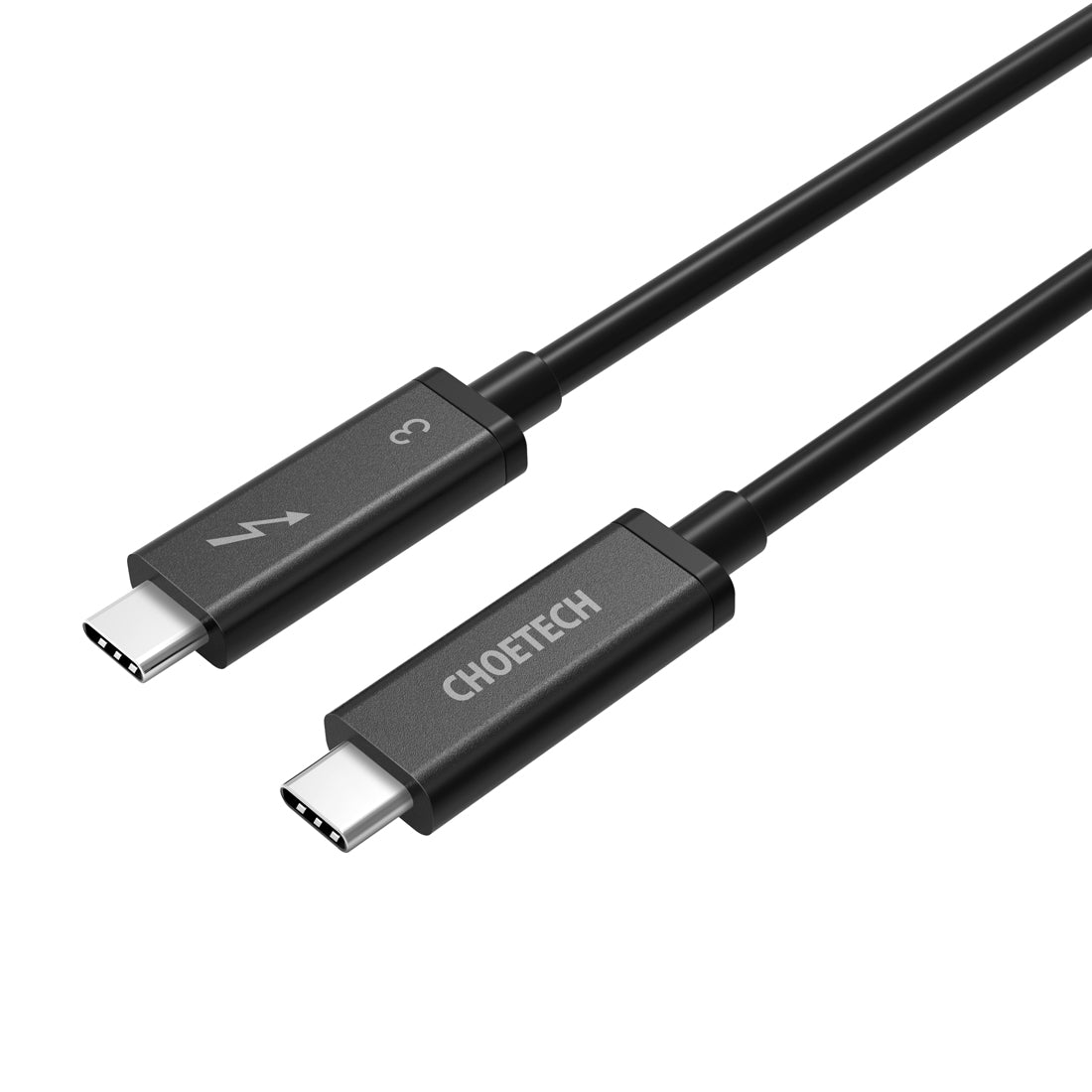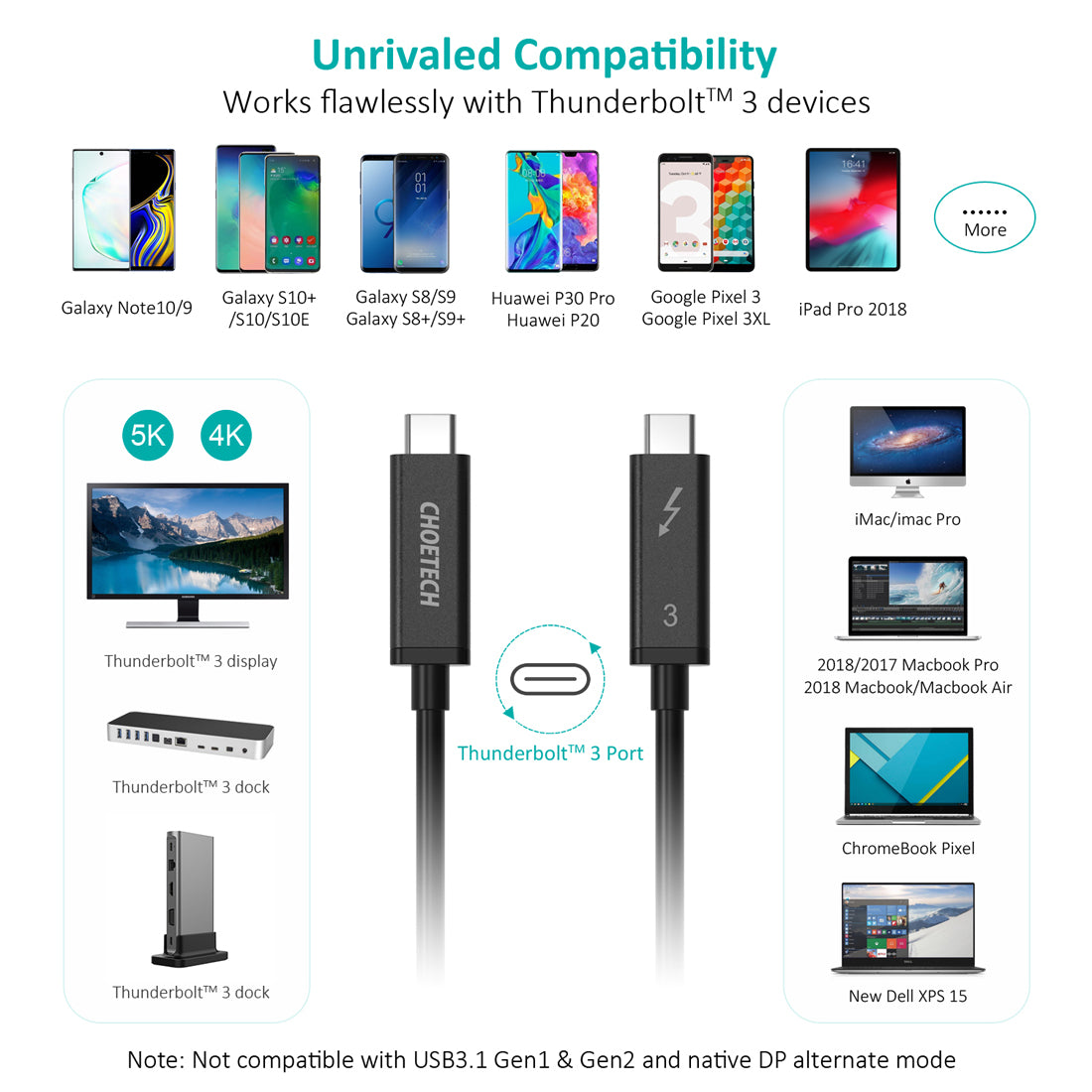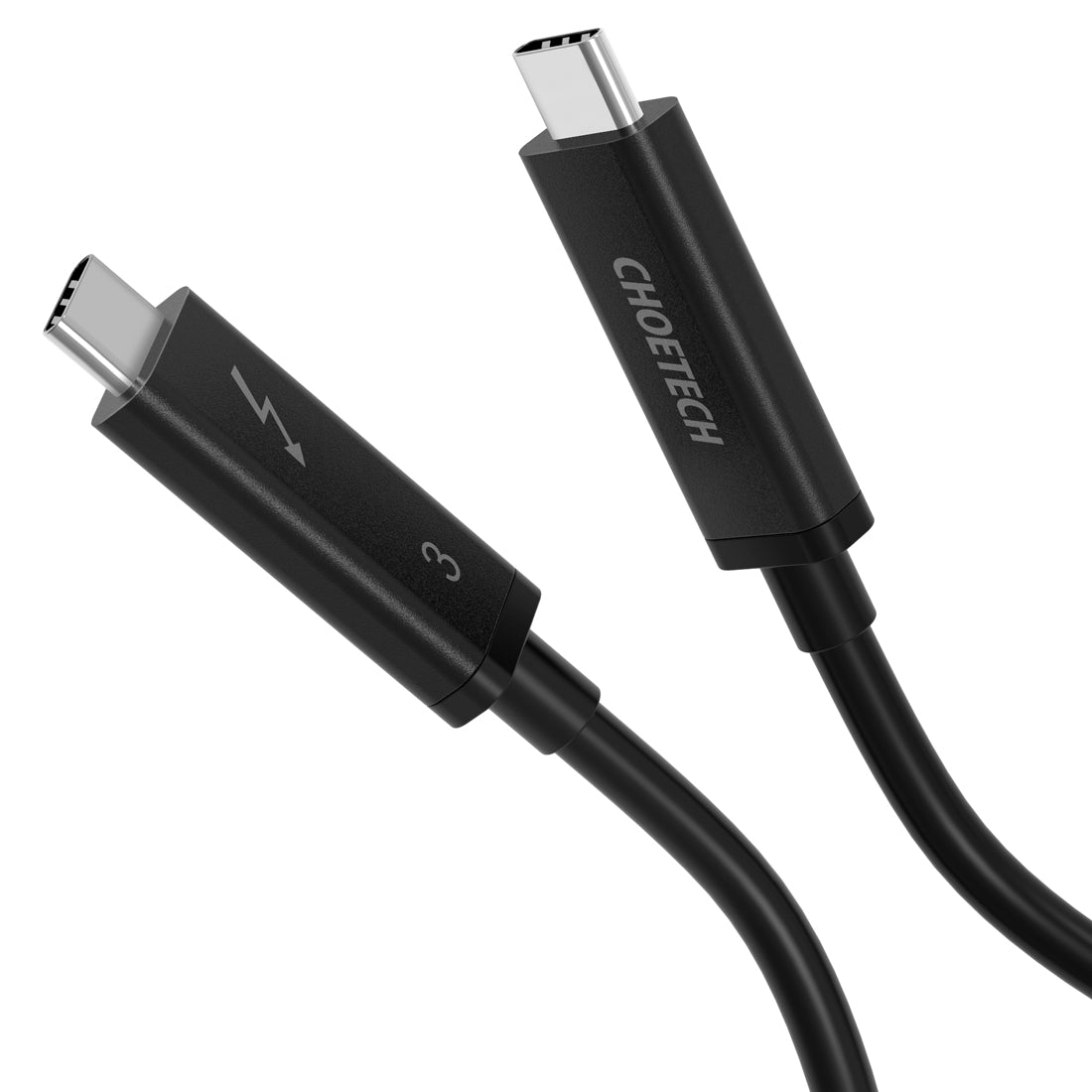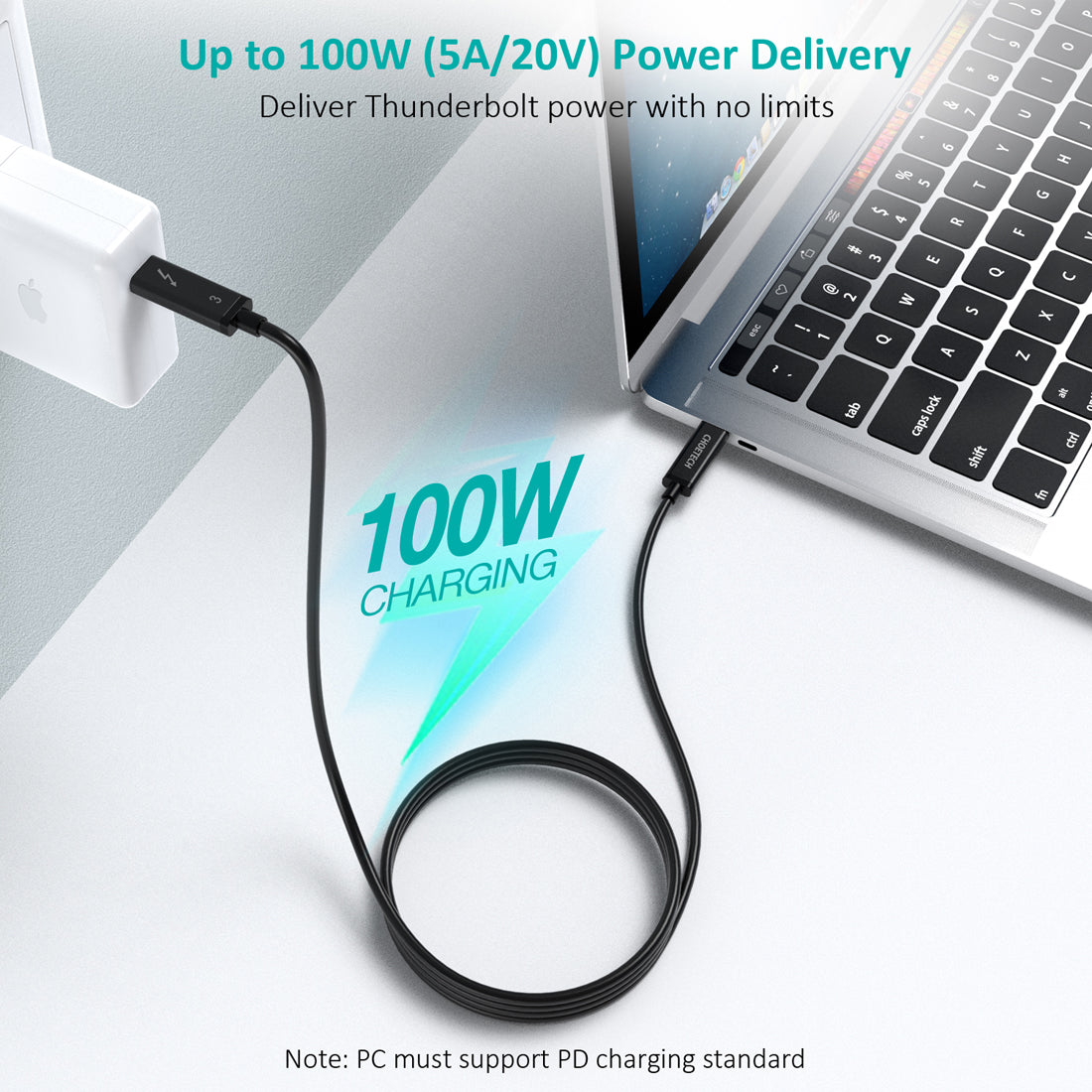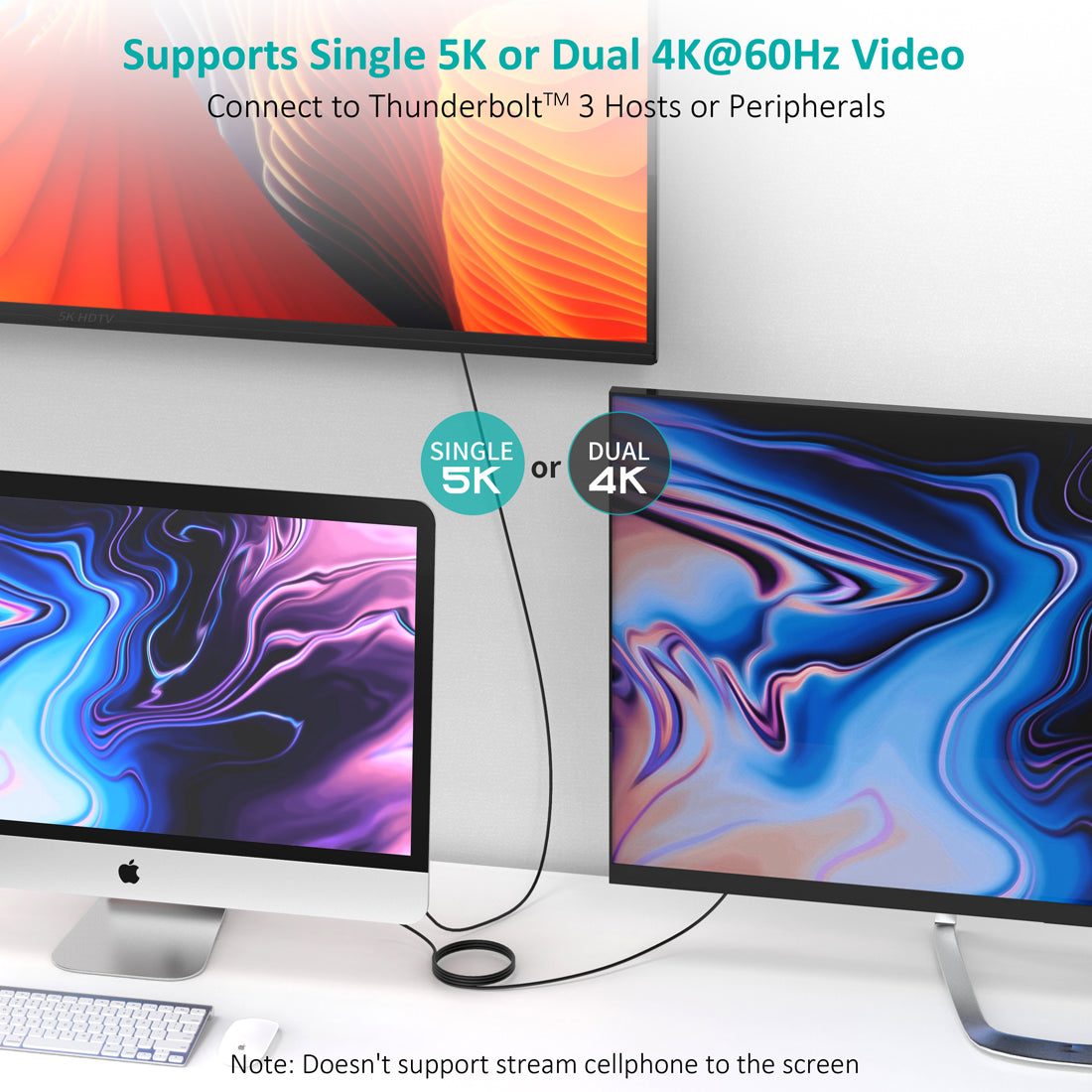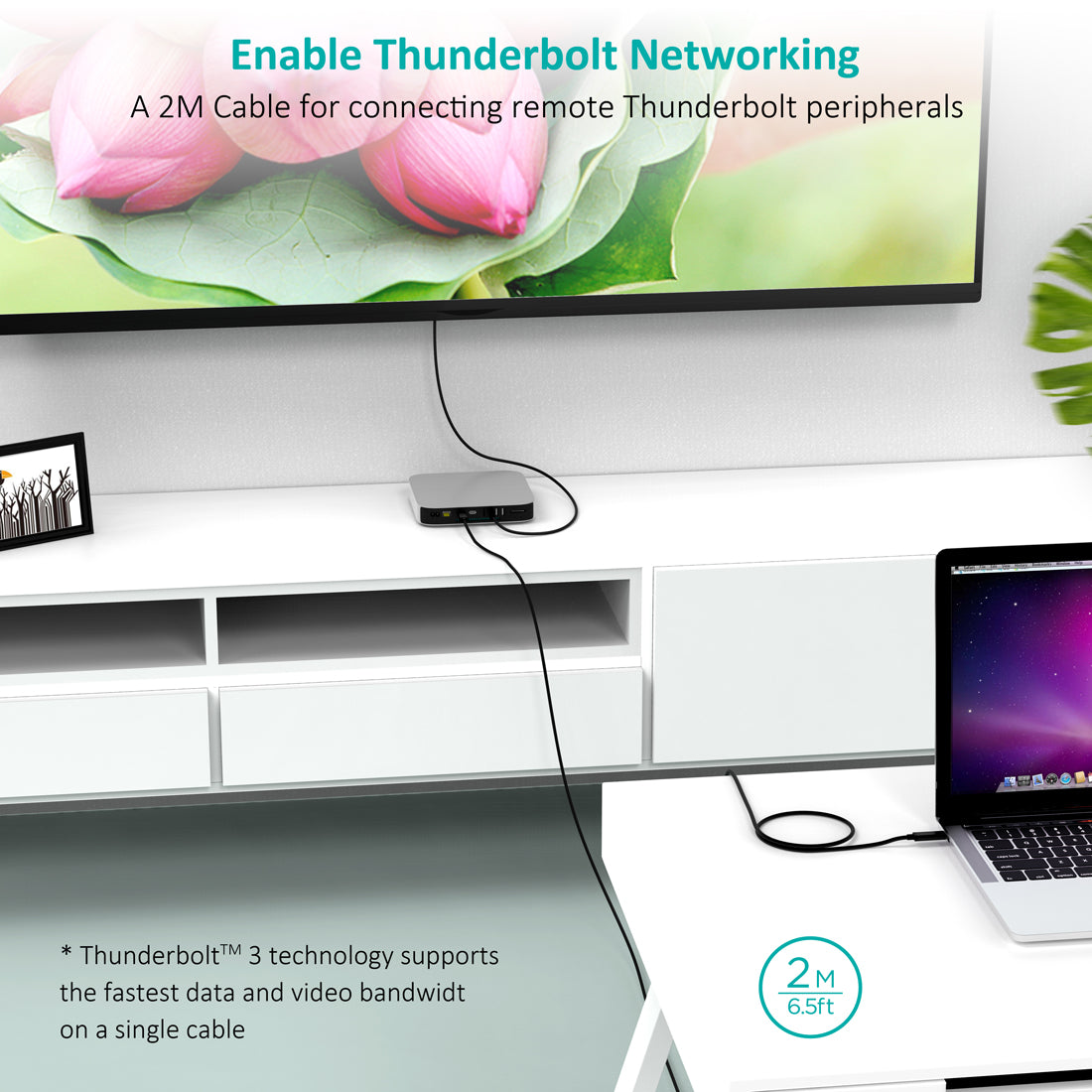 Thunderbolt 3 USB C Cable (2M/6.5FT) Active 40Gbps/100W Charging Support 5K UHD Display
Choetech Thunderbolt 3 USB C cable data transfer speed is up to 40Gbps, which has acquired the Intel's Thunderbolt qualification standard. Compatible with Thunderbolt 3 cable supplies up to 100W of power delivery for rapid charging. Supports 4K@60Hz or even 5K UHD video with this single cable.
Model: A3006
Thunderbolt 3 Cable: Intel's Thunderbolt certified that it is compatible with Thunderbolt 3 and USB 3.1.
Support up to 5K UHD Display: Support dual full 4K @60 Hz displays or even a 5K display when used with compatible systems and Thunderbolt 3 accessories. This active Thunderbolt 3 cable perfect for connecting displays with astonishing resolution, contrast and color depth to see your photos, videos, applications and text with amazing detail.
40Gbps Data Transfer: Choetech active Thunderbolt 3 cable can transfer data at up to a staggering speed of 40 Gbps between two Thunderbolt devices.
What You Get: 2M long Thunderbolt 3 USB C cable*1, User Manual*1