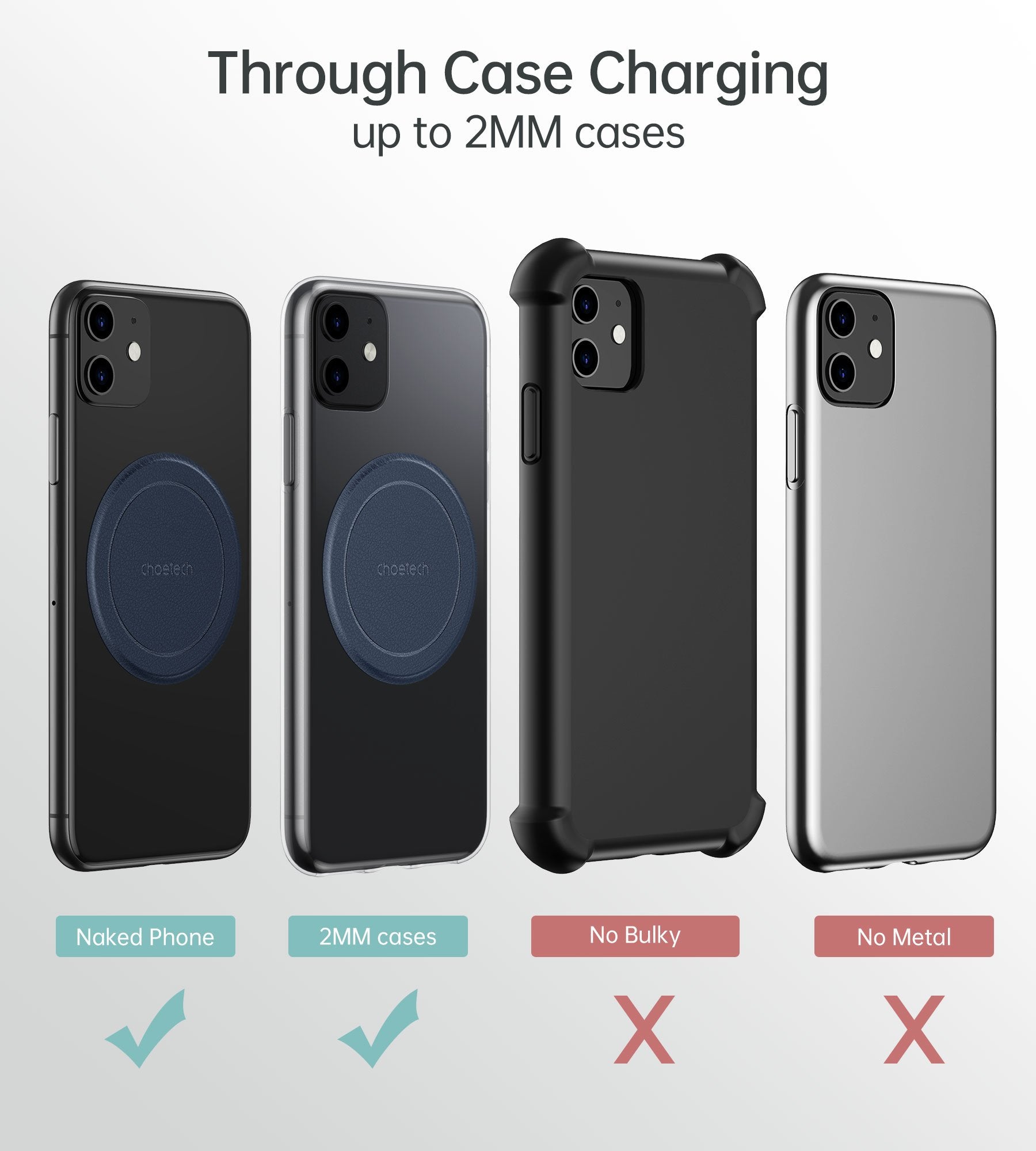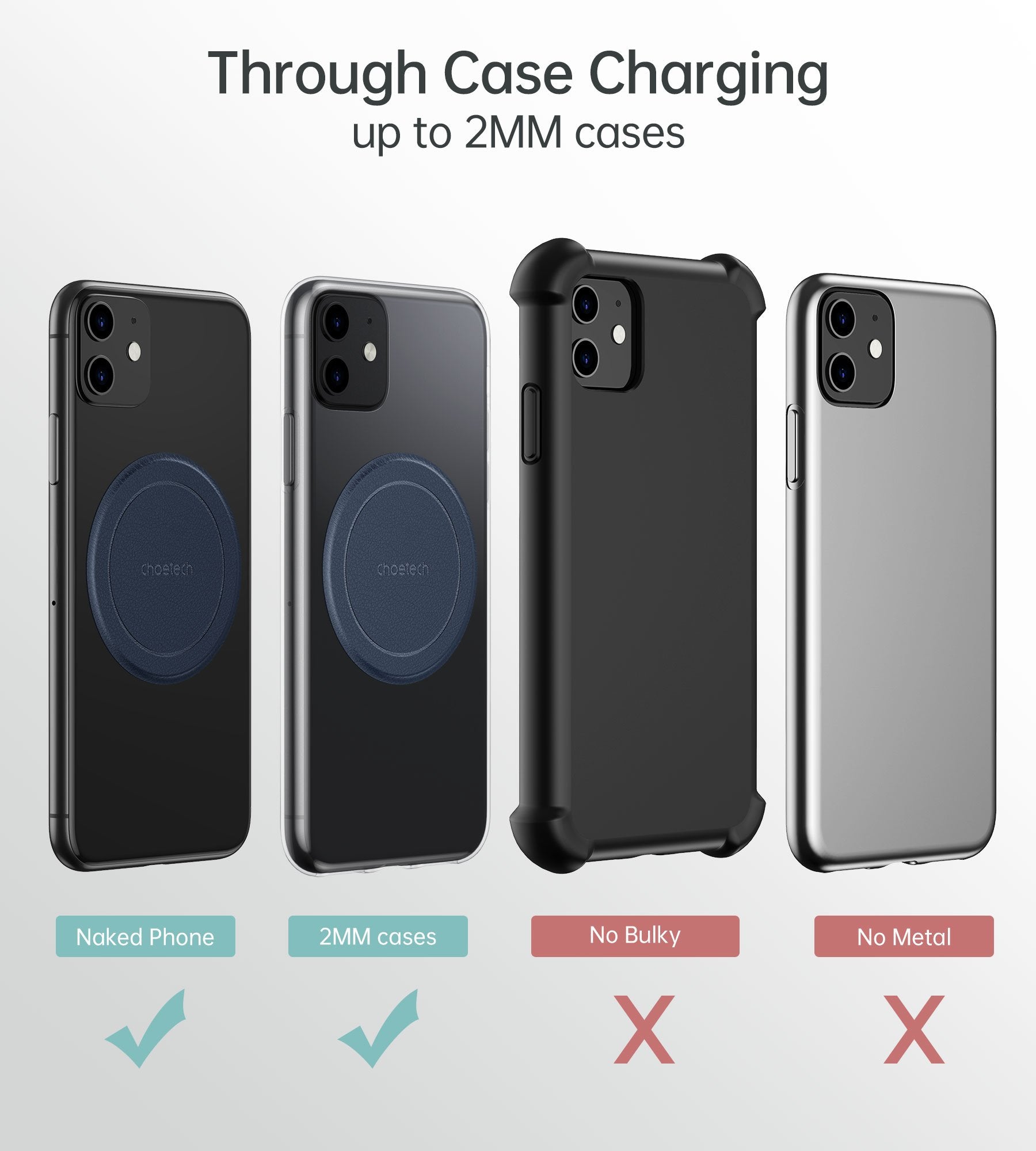 MIX00106 Choetech MagLeap Metal Plate 2Pack
Choetech's MagLeap Metal Plate is compatible with all magnetic chargers, including magnetic car mounts. Specially designed to achieve safe and fast wireless charging using the new MagSafe technology. Experience the latest MagSafe charging technology by snapping our magnetic plate on your smartphone. 
Strong Adhesive 
Equipped with a strong 3M adhesive pad, our MagLeap Metal Plate won't easily snap off and won't leave any sticky residue after you detach it. Power magnets keep your device stable and secure while you're wirelessly charging it. 
Case Friendly 
Enable true wireless charging without the need to ever take your case off. Our innovative, high-quality MagSafe compatible metal plate for magnetic charging supports cases up to 2mm and is not compatible with metal or bulky cases. 
Slim Design
Light, 2mm slim design enables easy magnetic alignment. The durable leather surface is scratch-resistant and won't easily fade. The smooth exterior with no sharp edges won't damage your fingers or your phone. 
Easy to Use
Scratch-resistant protective films are included - simply attach the magnet sticker behind your case, battery cover or directly on your device. Your phone will automatically start charging as soon as it aligns with the MagSafe charger or any other wireless charger. 
Universally Compatible

Turn your old iPhone into a MagSafe compatible one with our MagLeap metal plate. 
iPhone 14, iPhone 13, iPhone 12, iPhone 11

iPhone XS Max, iPhone XR, iPhone XS, iPhone X, iPhone 8, iPhone 8 Plus, iPhone SE 2020.