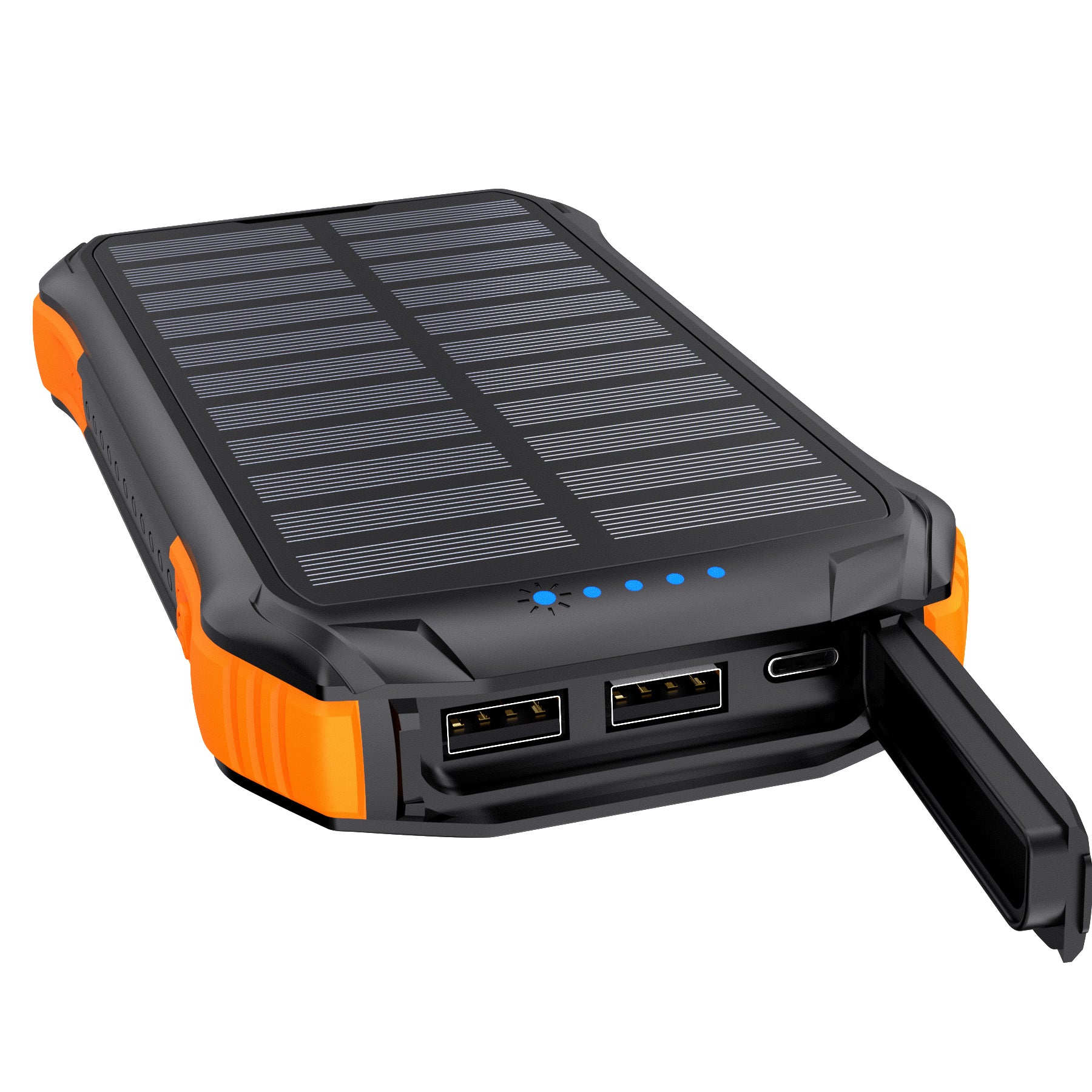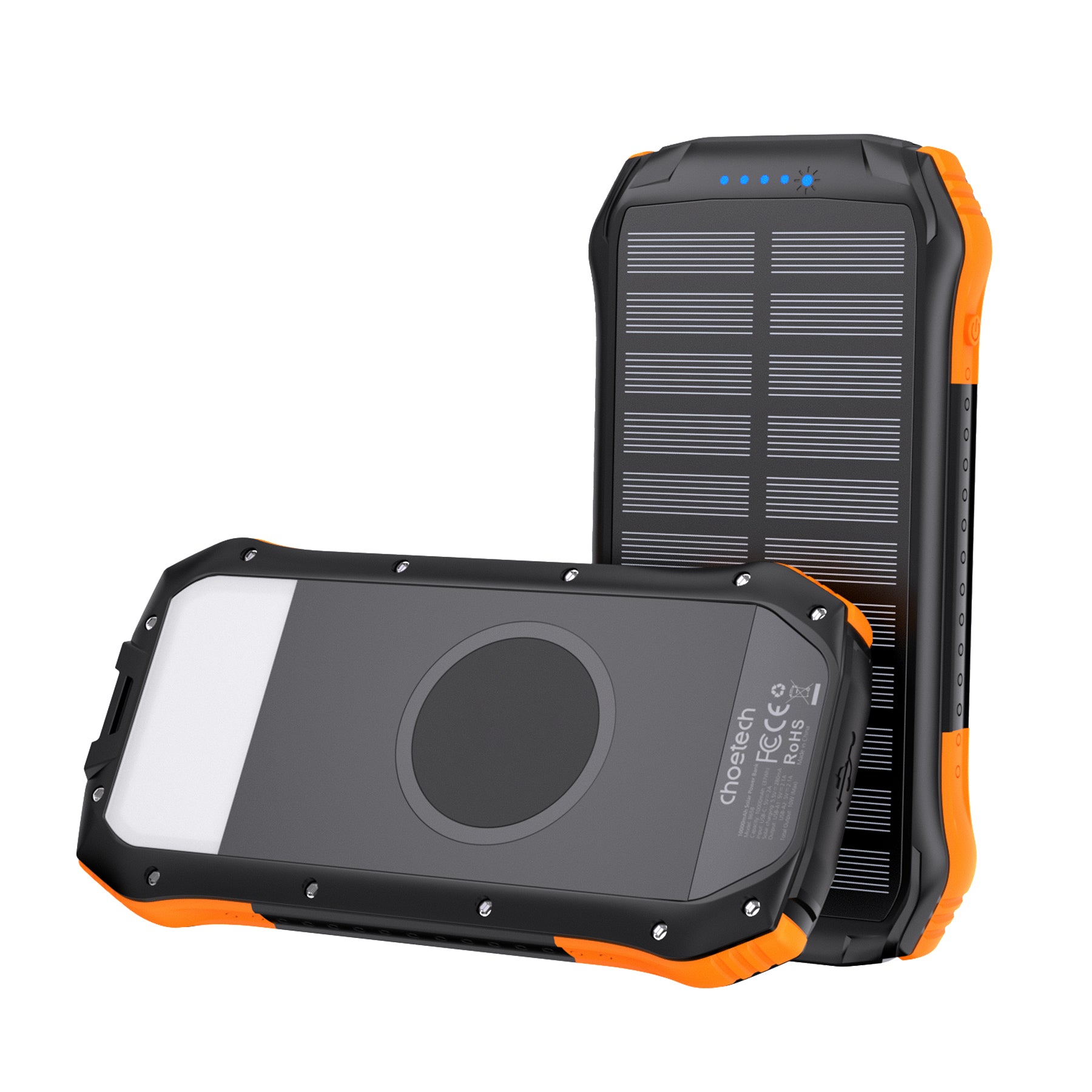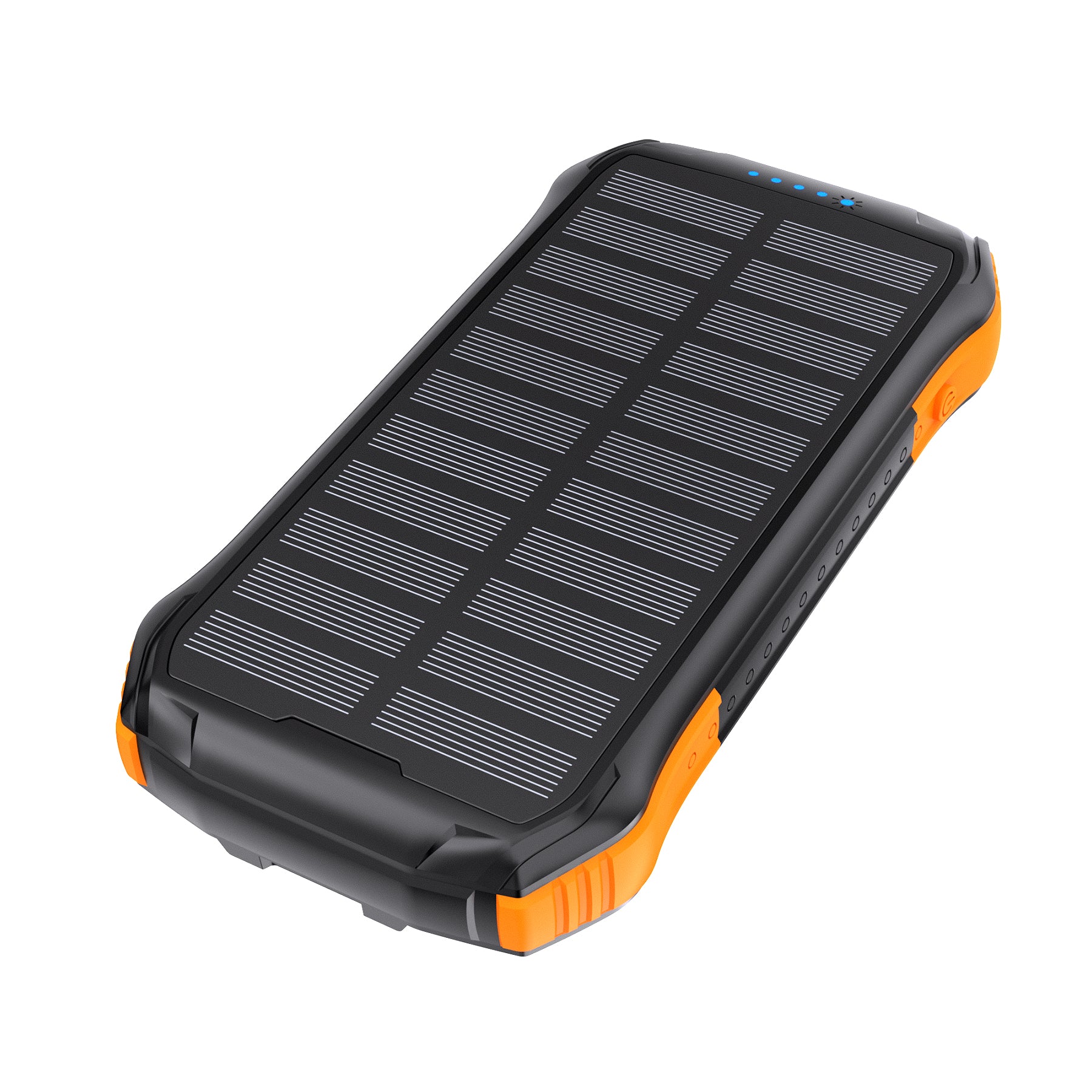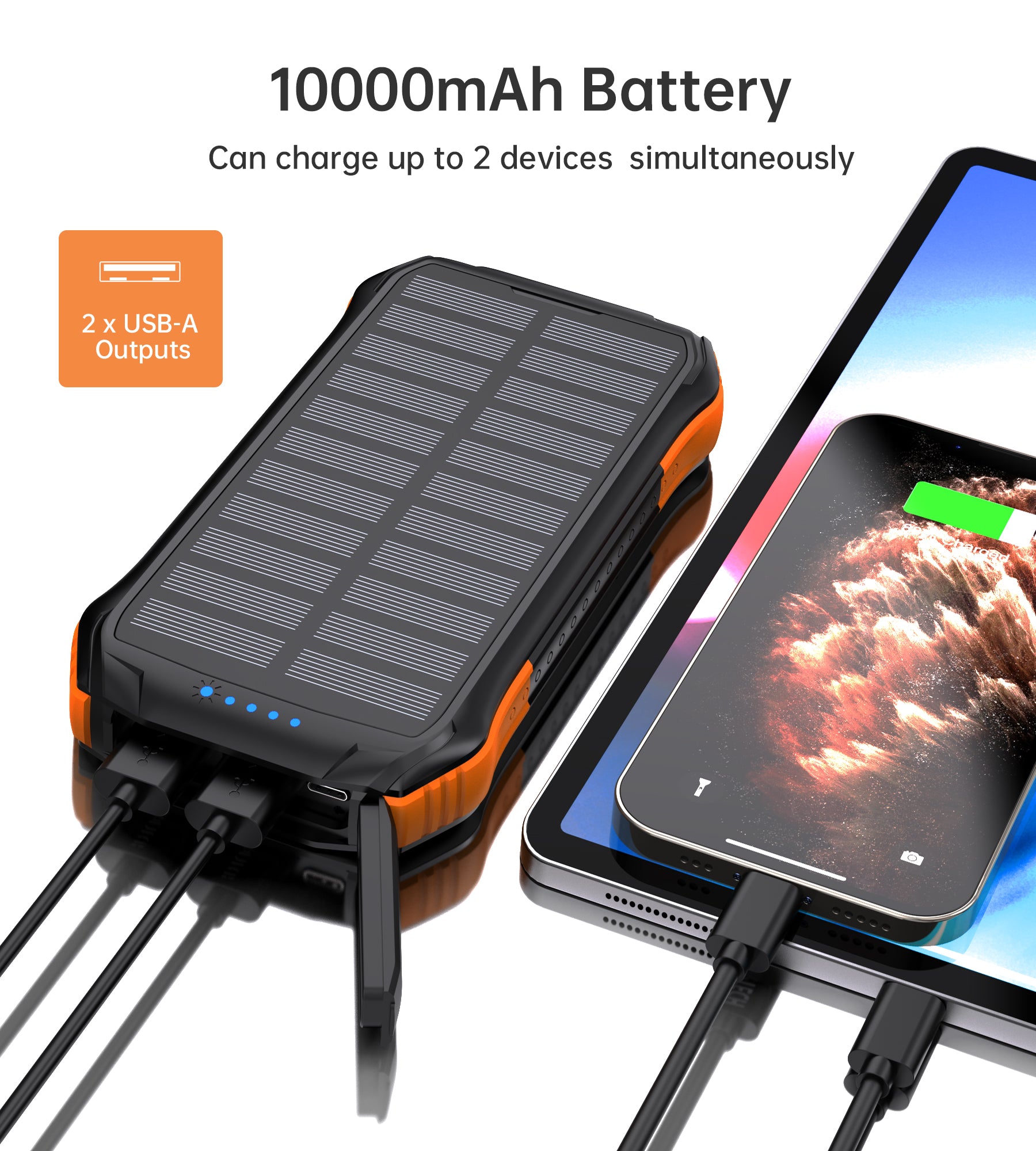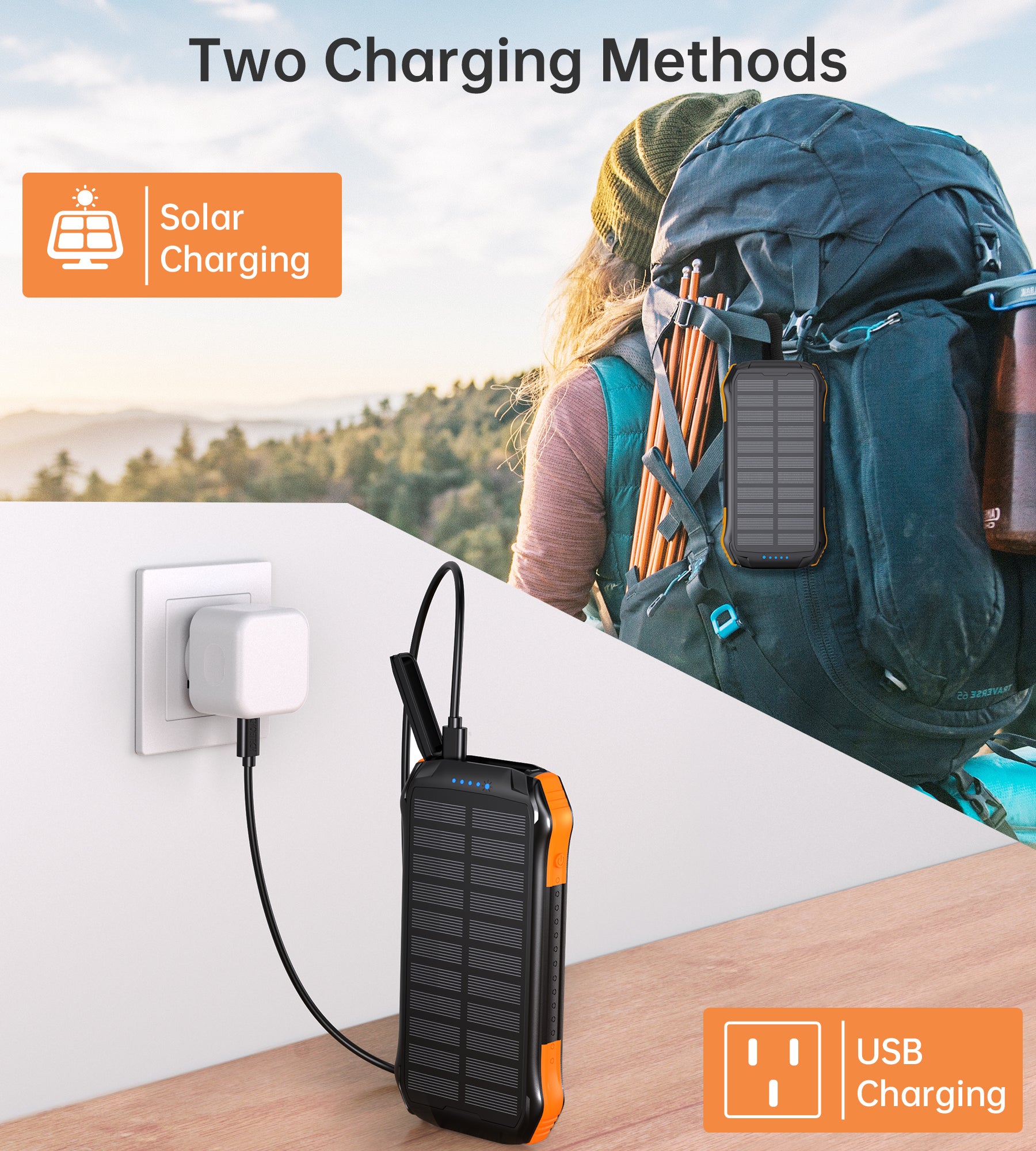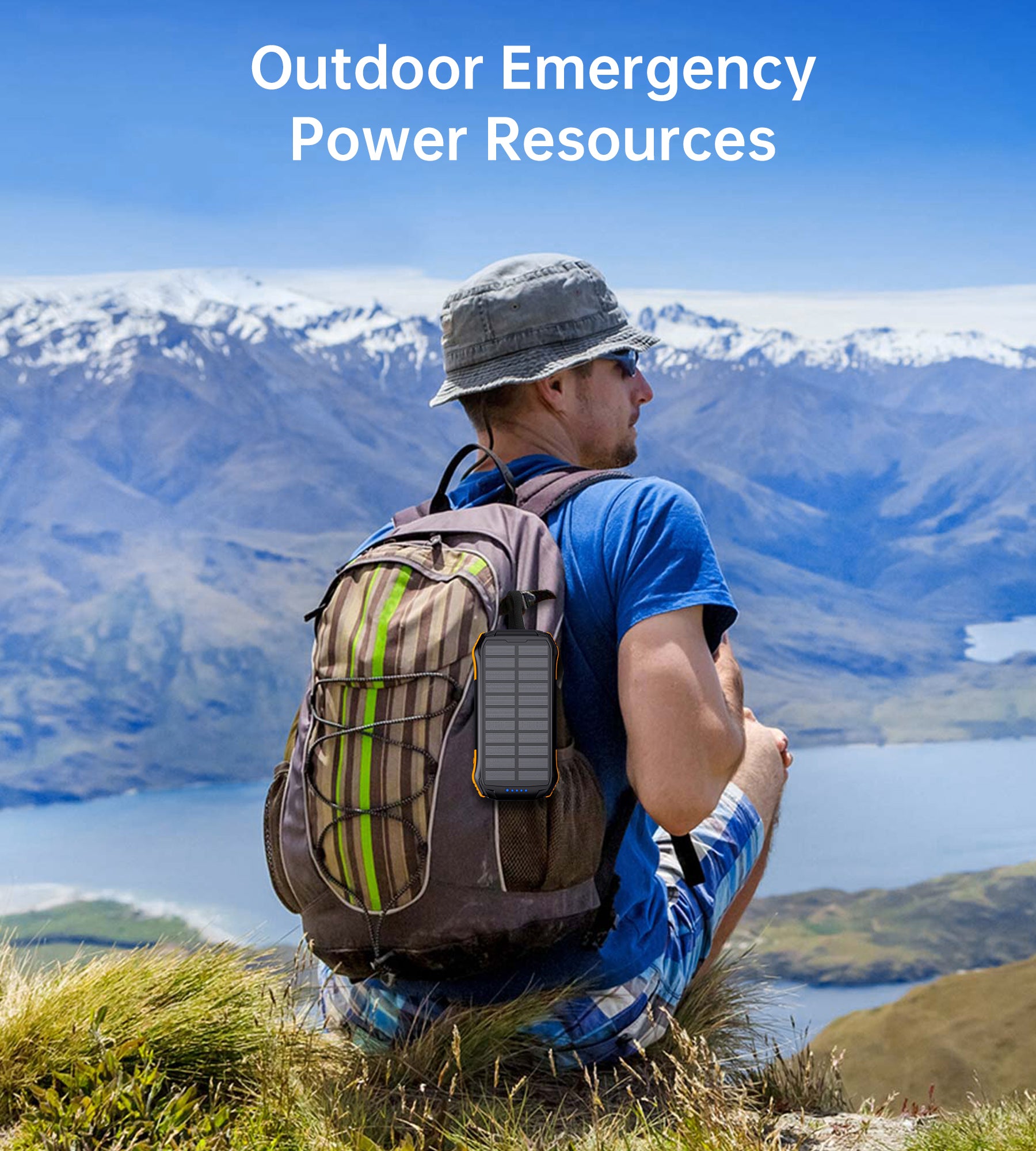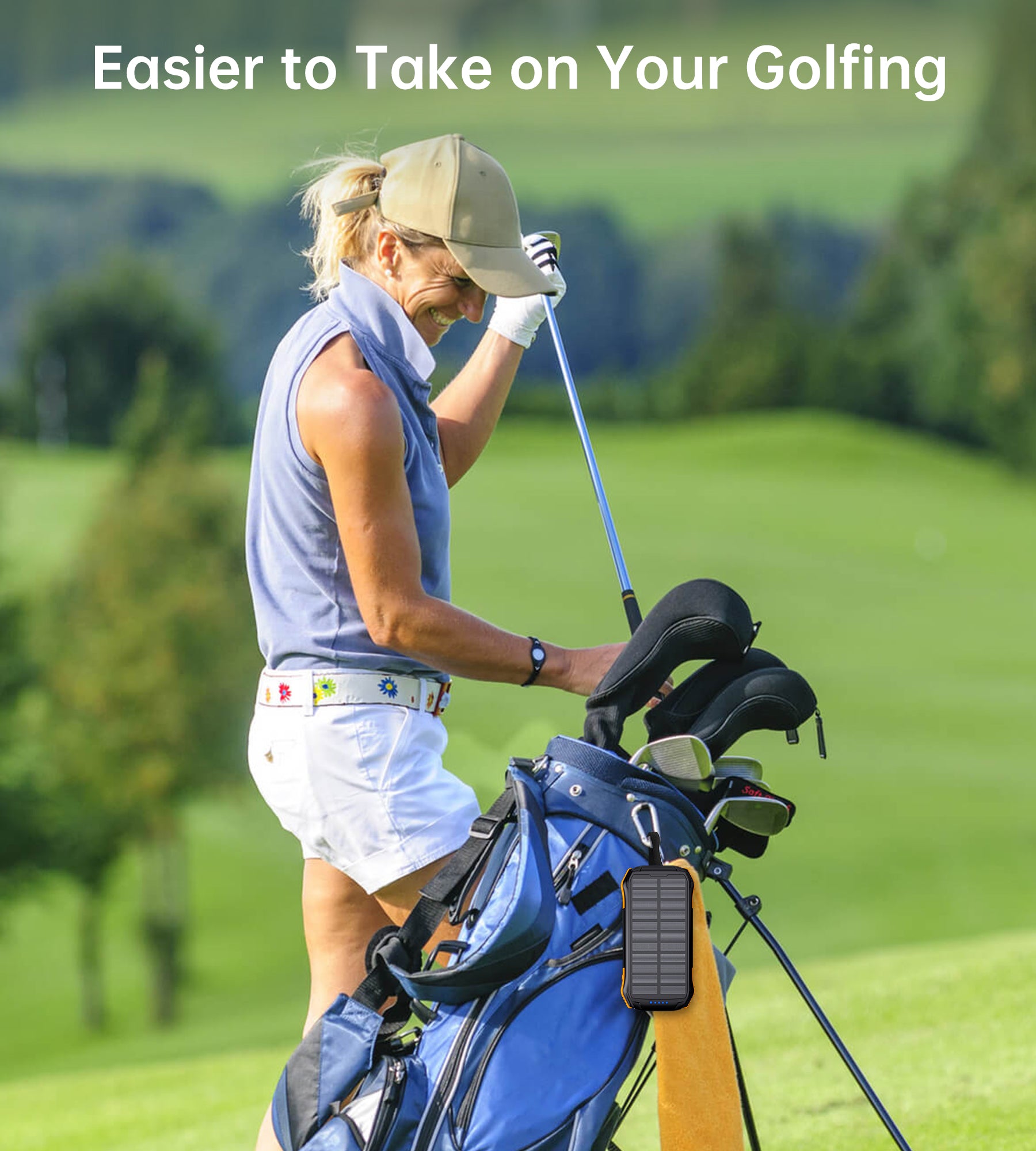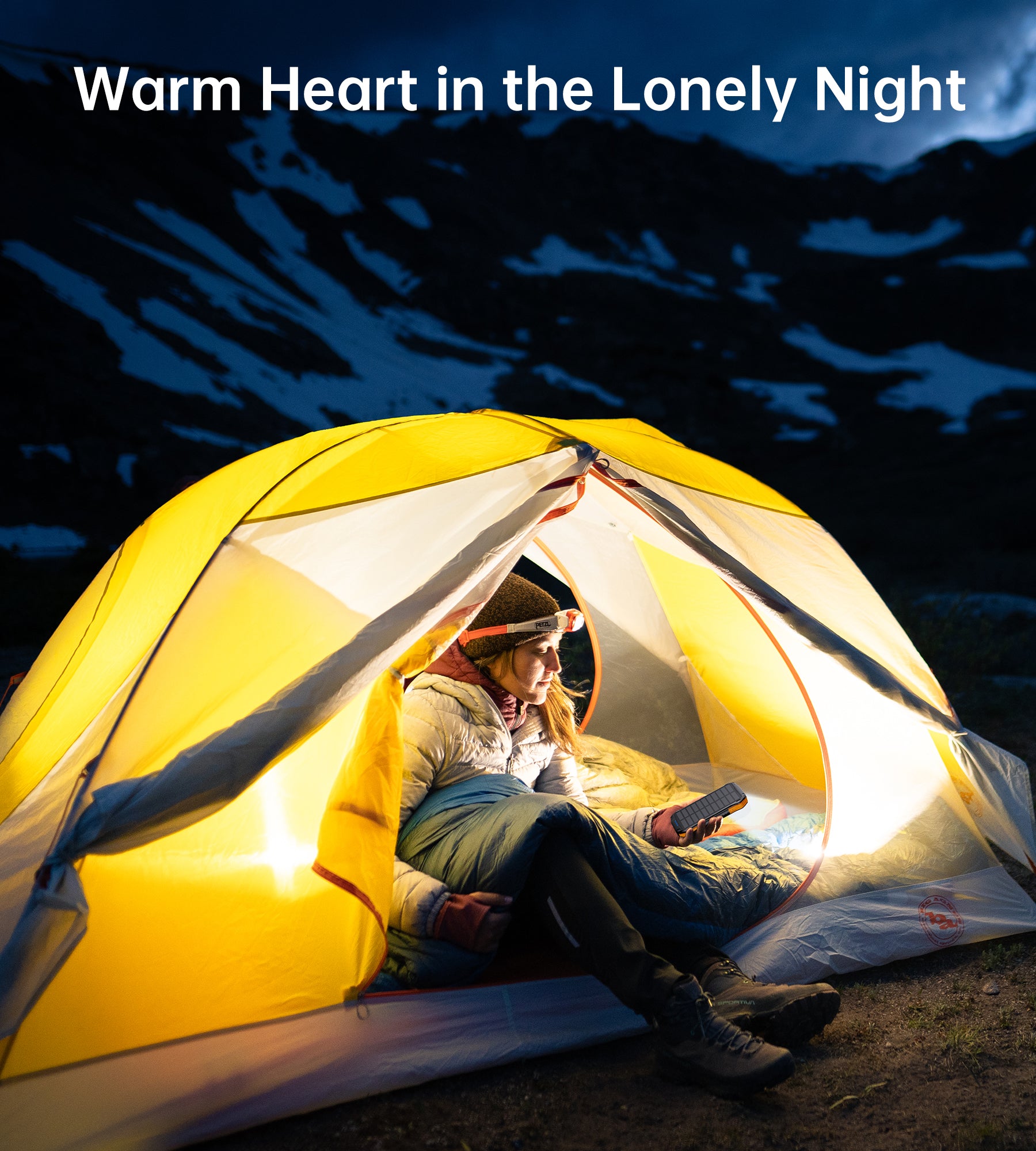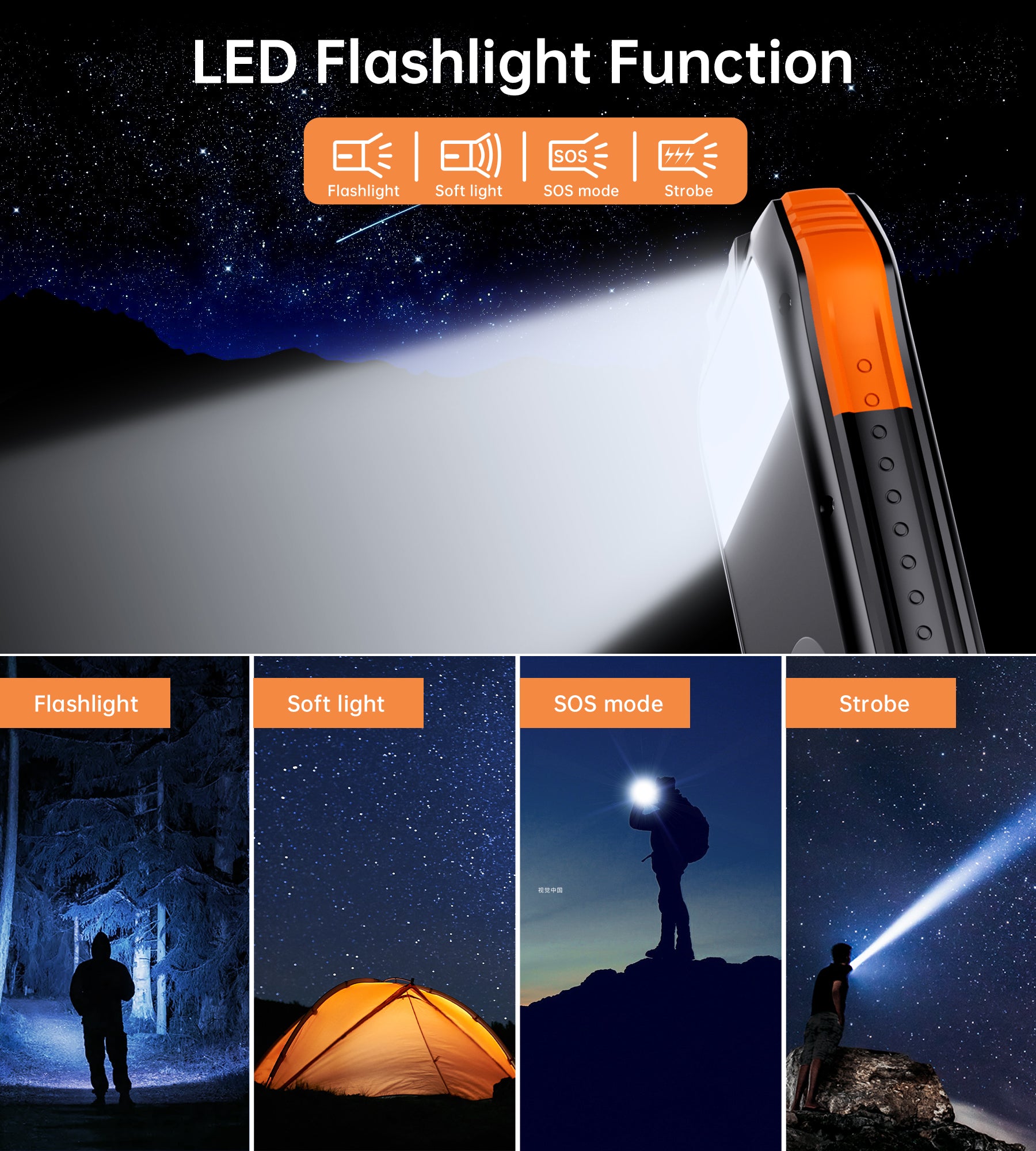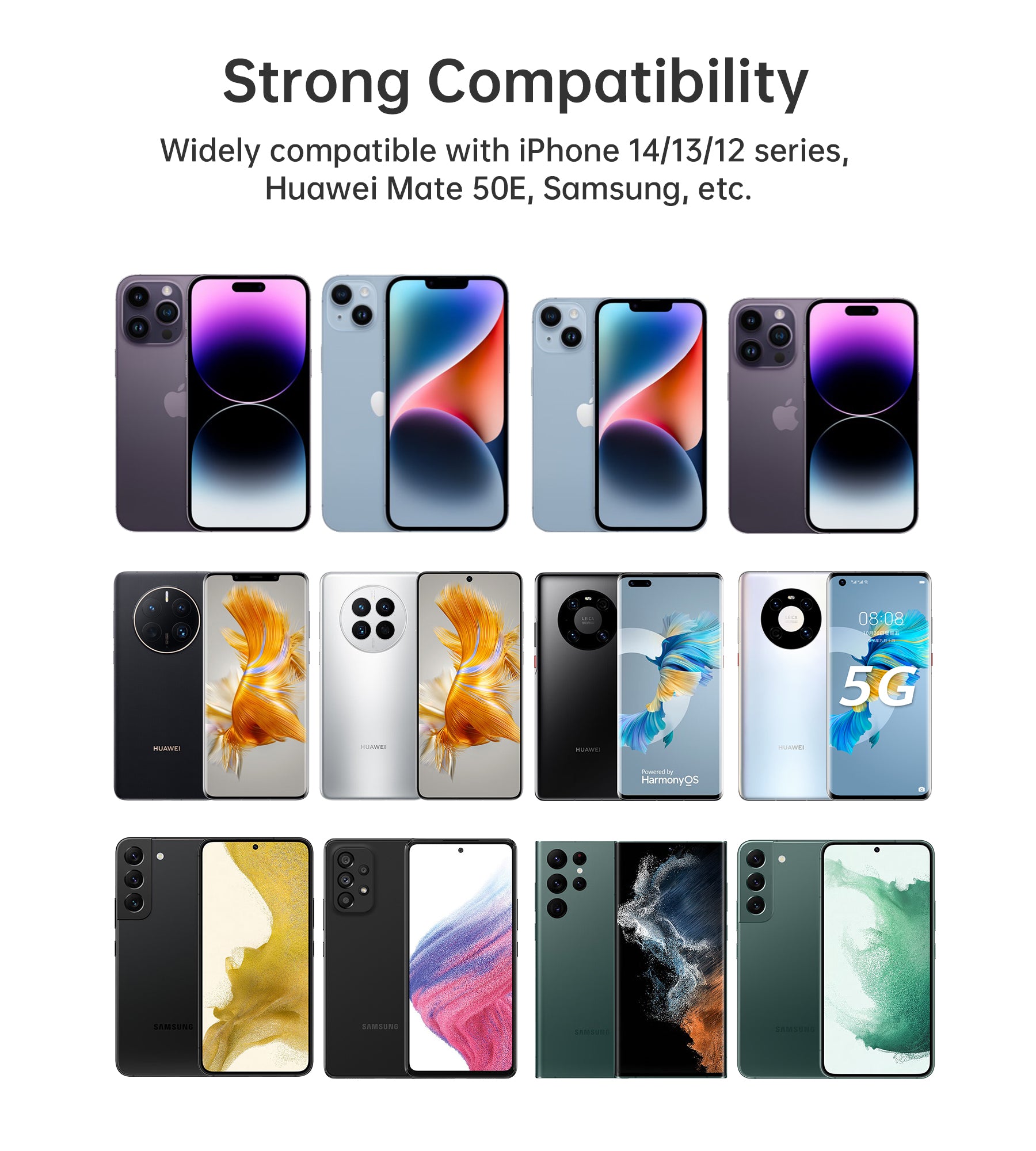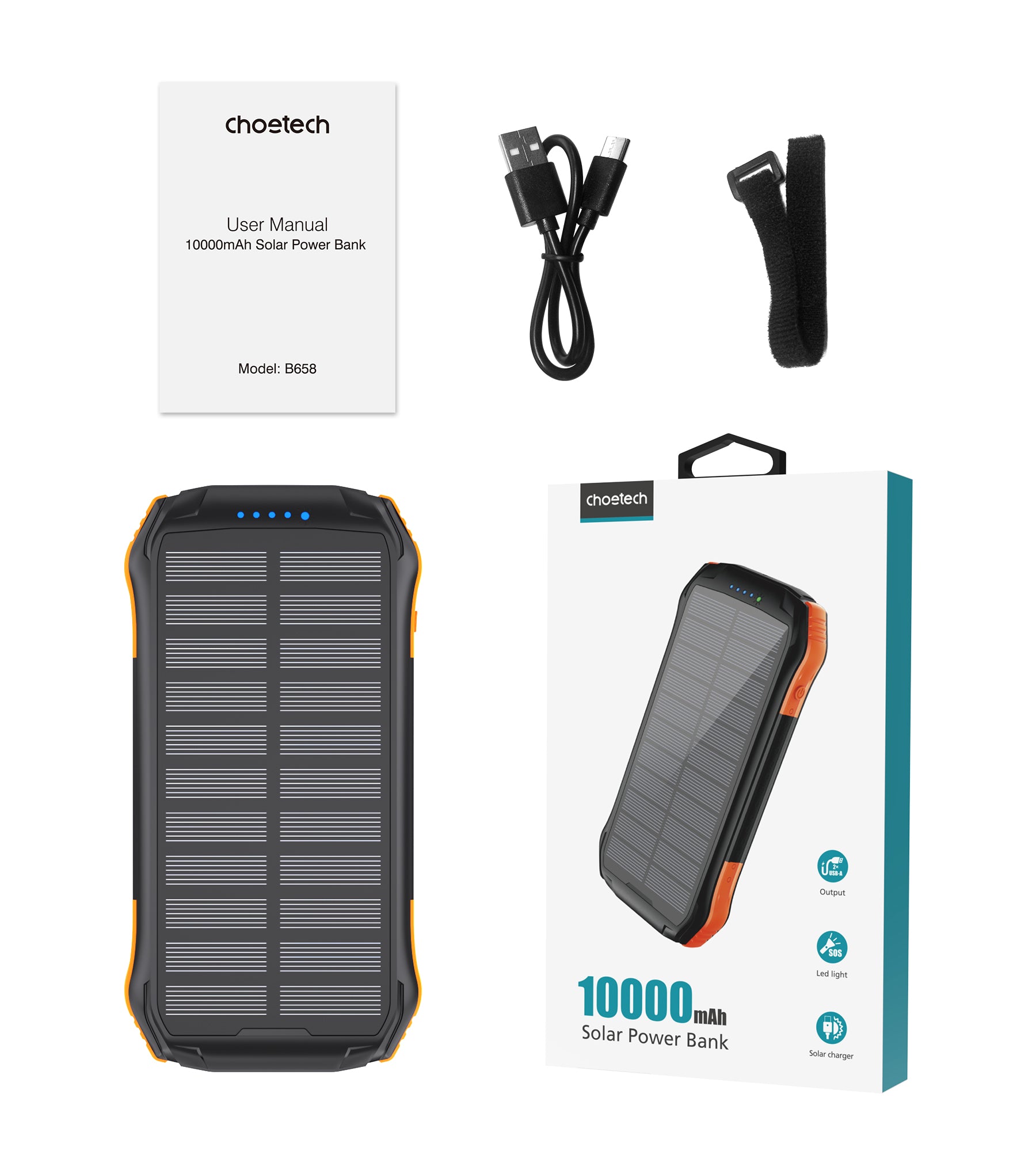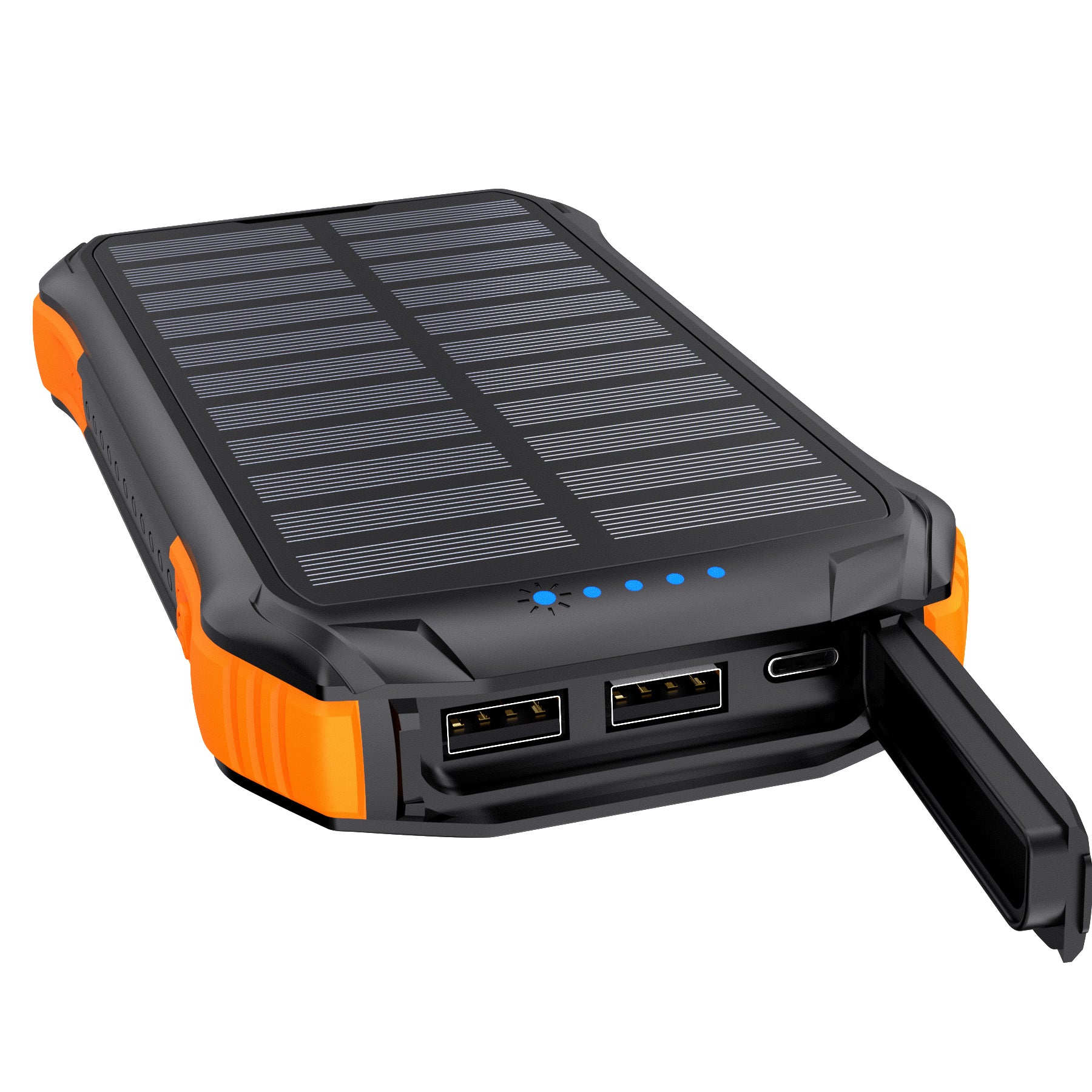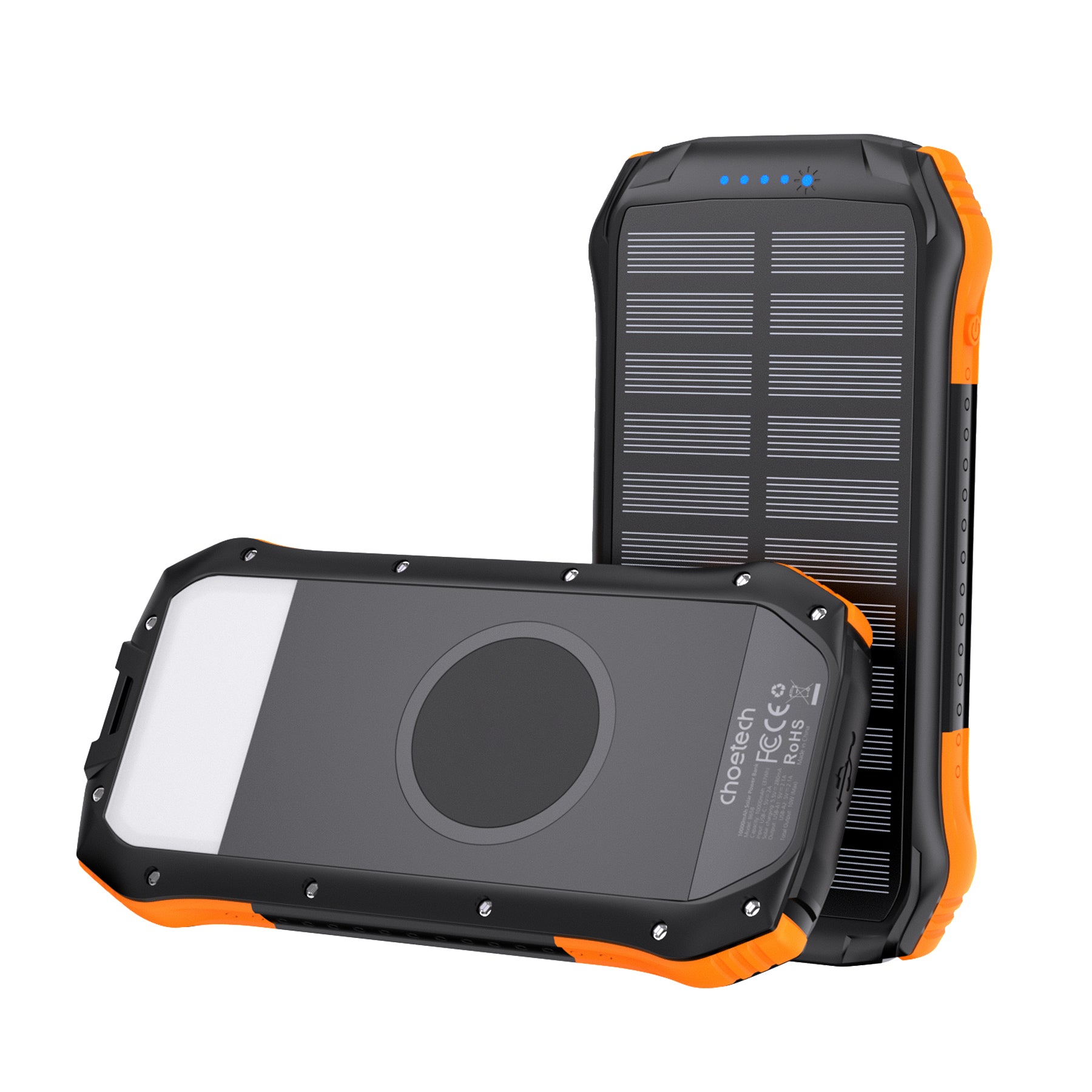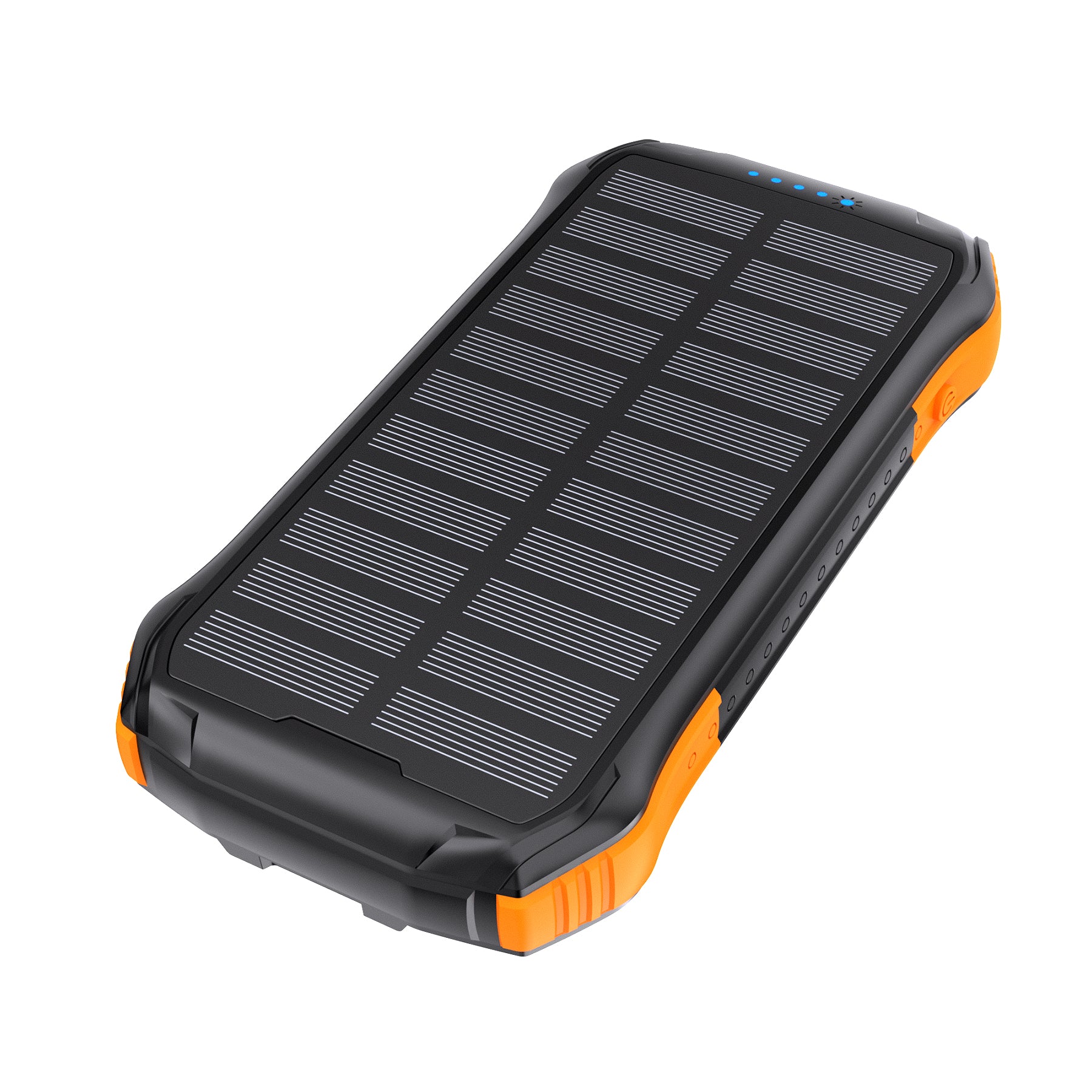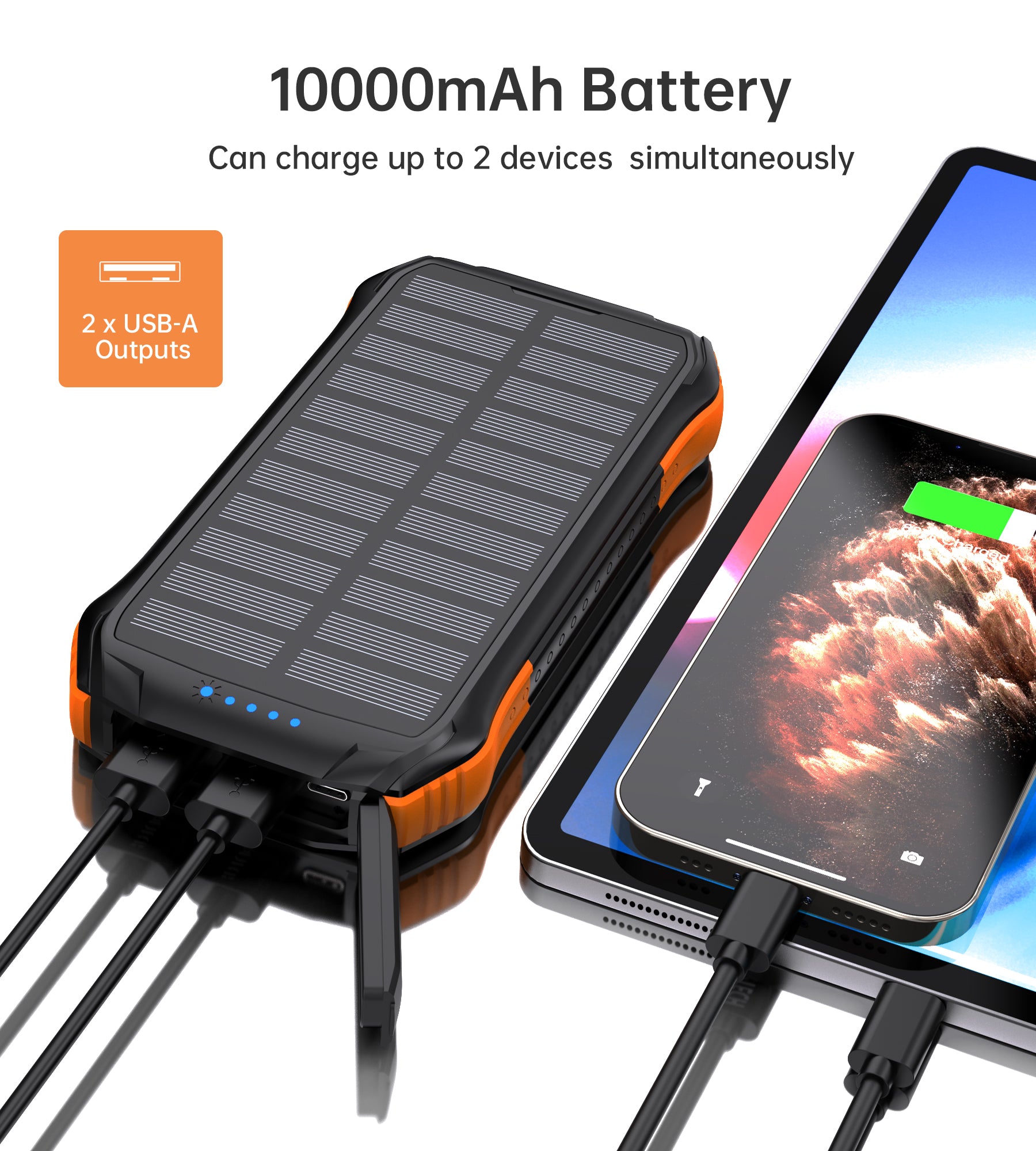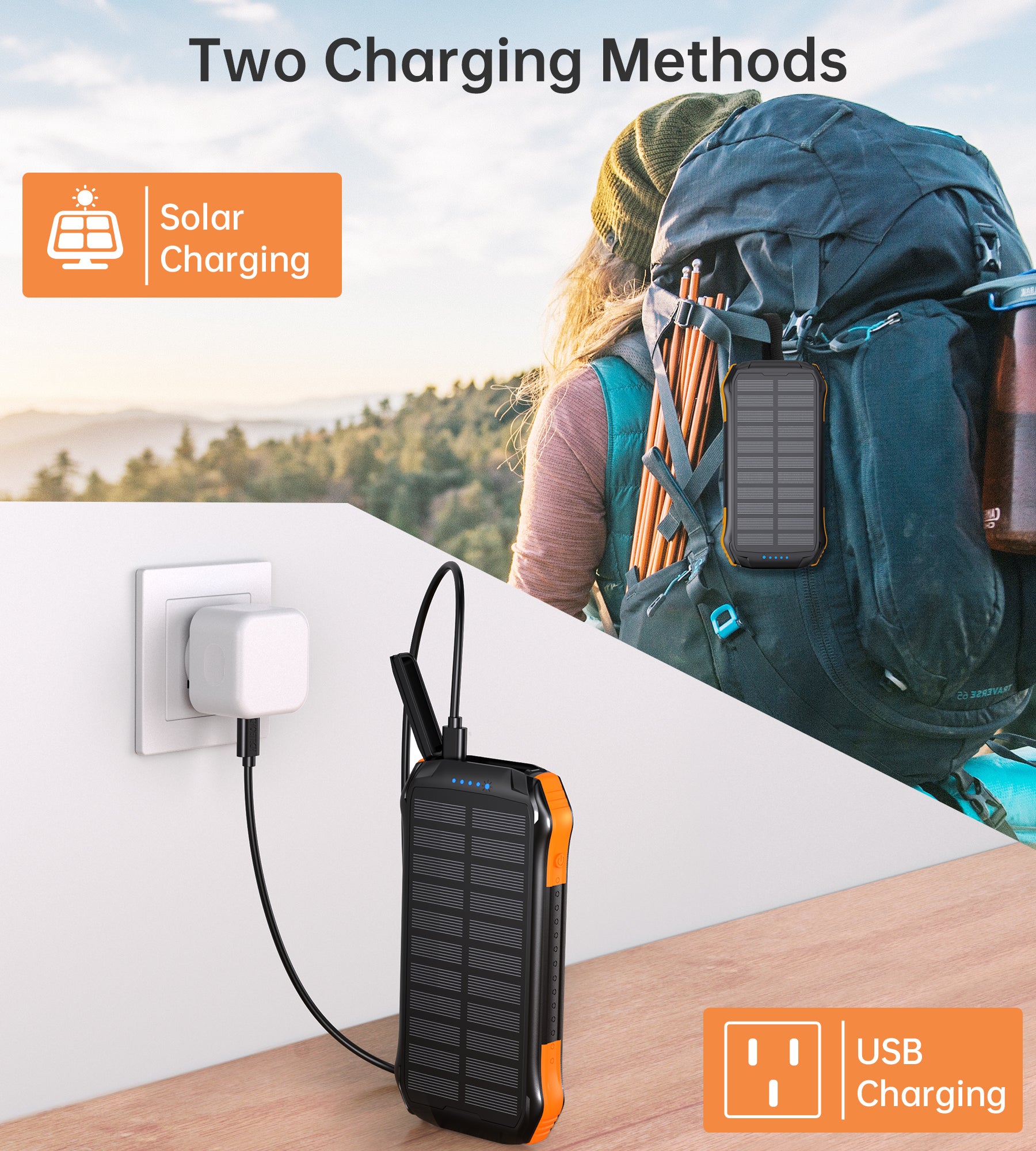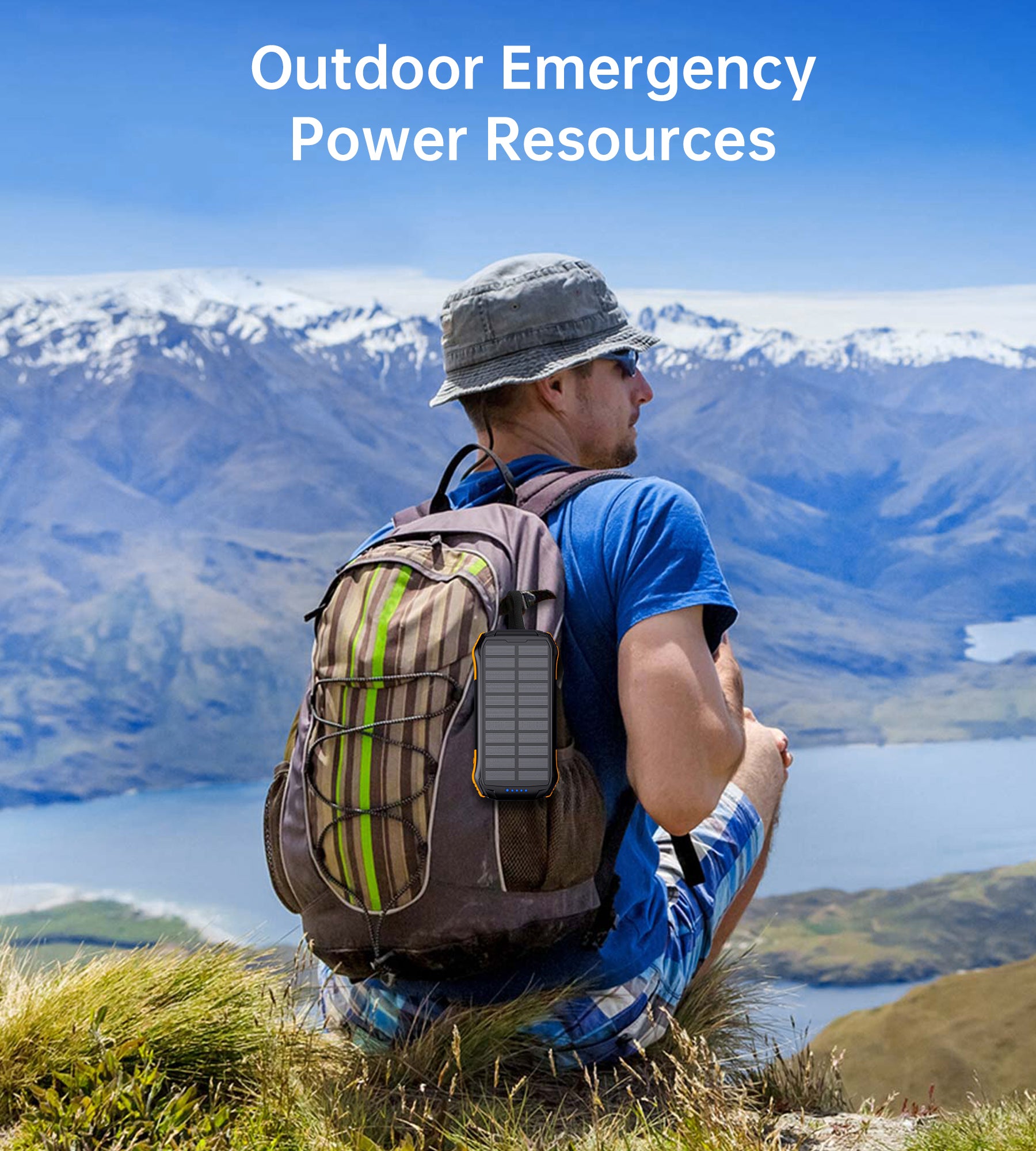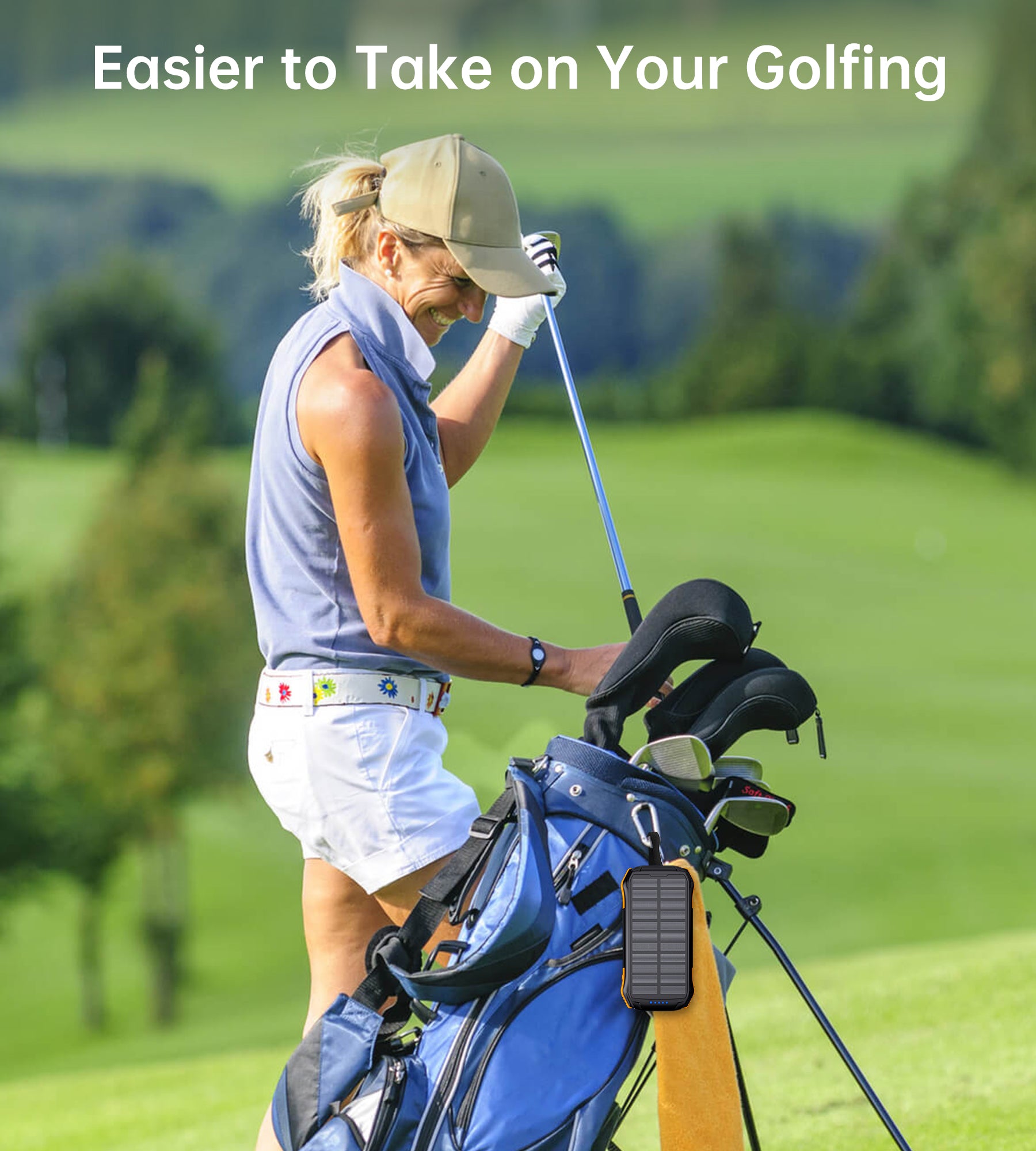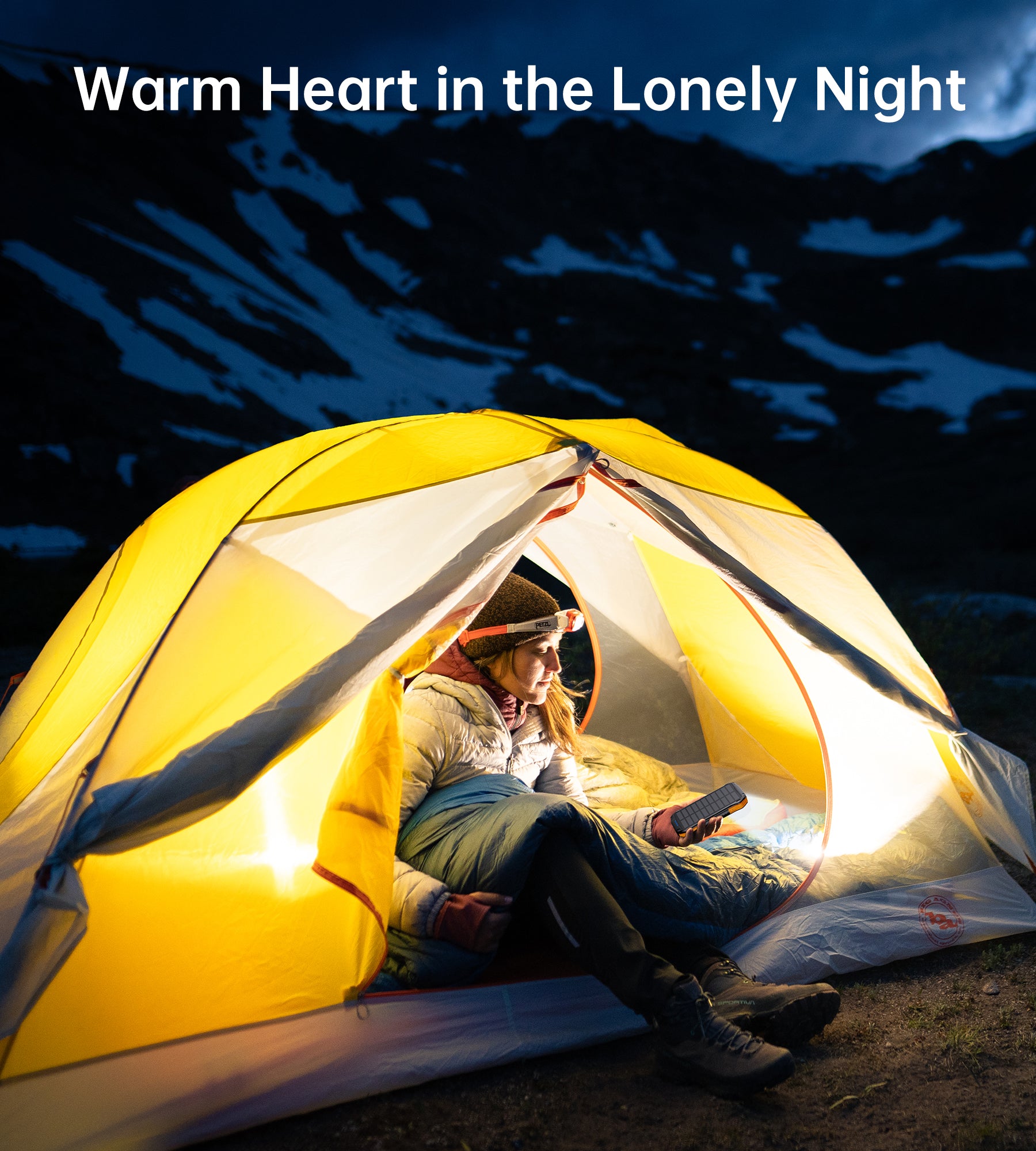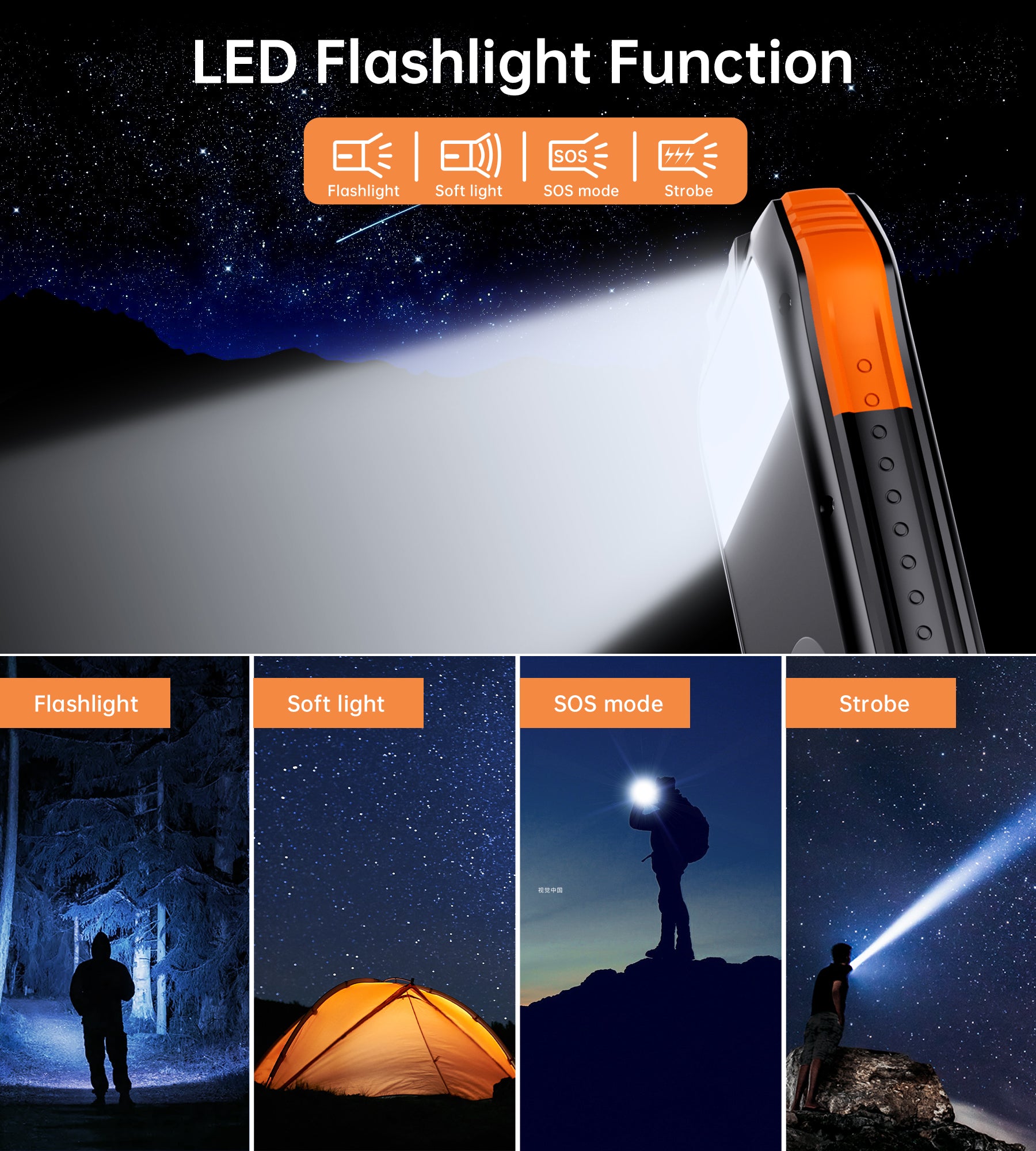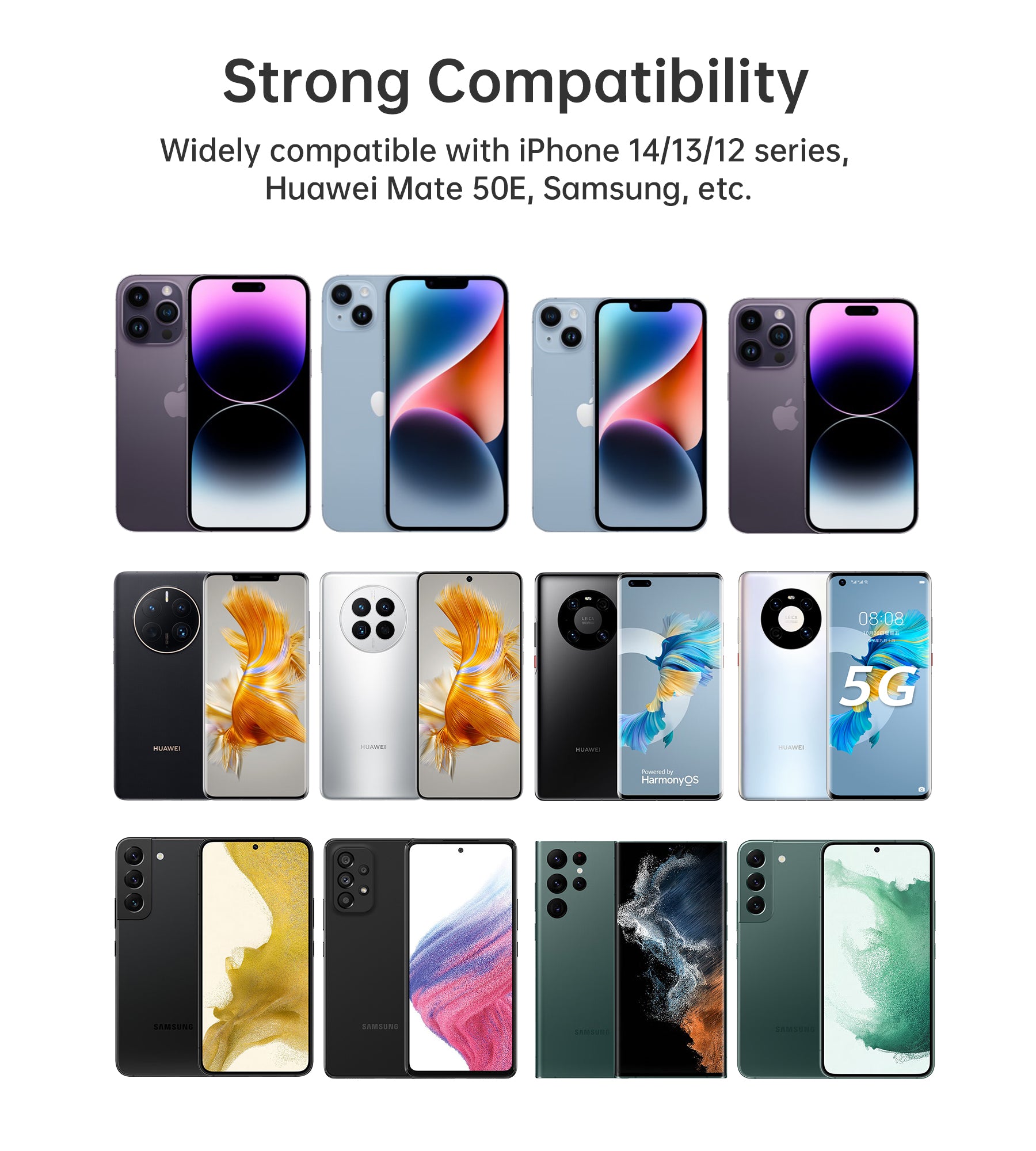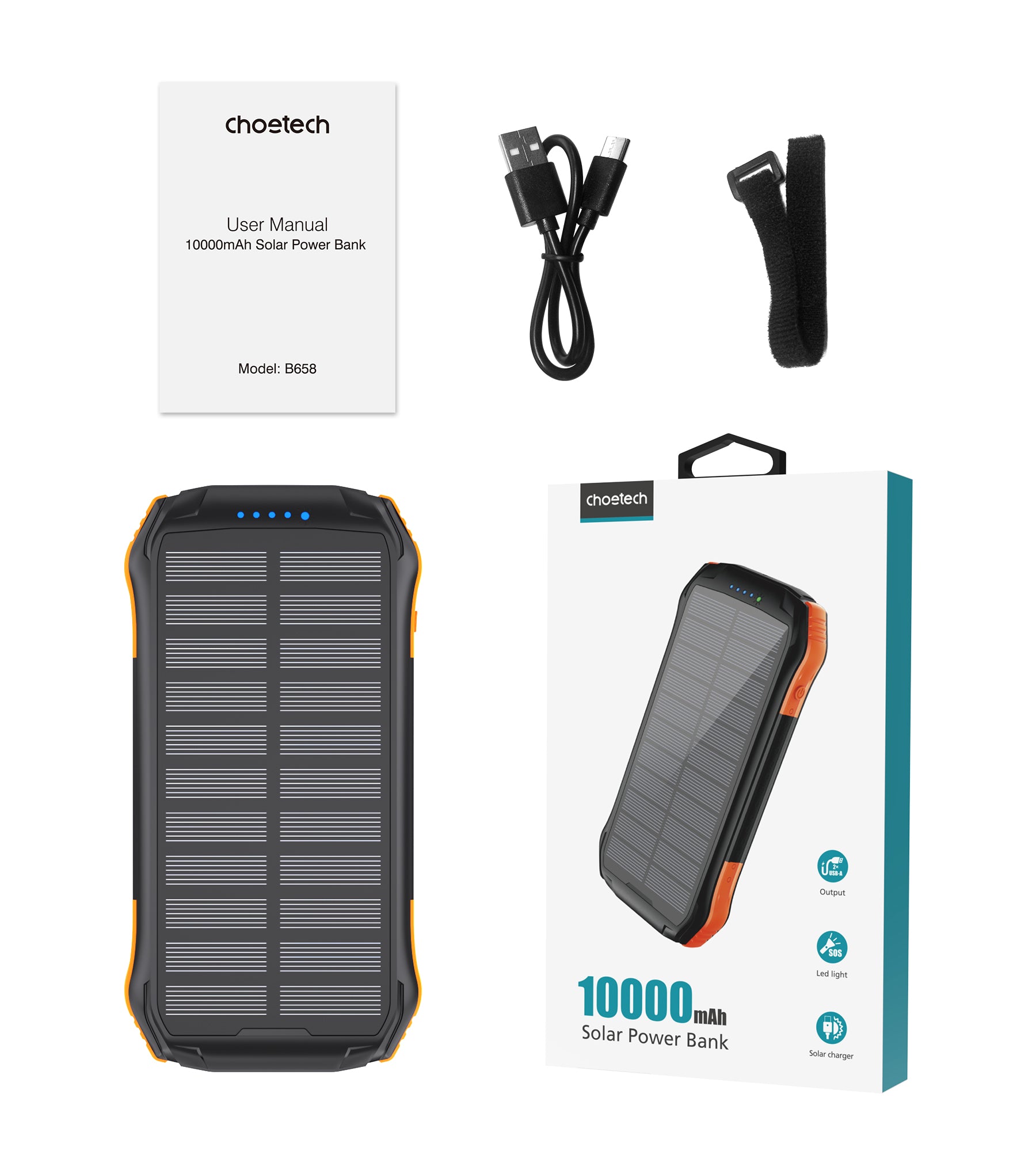 B658 Choetech 10,000mAh Solar Power Bank
Choetech's 10,000 mAh Power Bank provides the best of both worlds: an efficient solar charger on one side with wireless charging on the other side. This power bank has a built-in LED flashlight, two USB-A and one USB-C port and a 10,000 mAh battery - ready when you need it, our portable charging bank packs extreme power for any situation, whether used for camping, power outages or business trips. Perfect for having power-on-the-go. 
Leading USB-C Input/Output and Qi Wireless Technology
With a 5V 2.4A output, a 50% faster charging speed, and zero damage to your devices - you can charge three devices simultaneously. Dual USB-A and one USB-C port can provide charge to two phones and a tablet - irreplaceable when you are out and about with family and friends.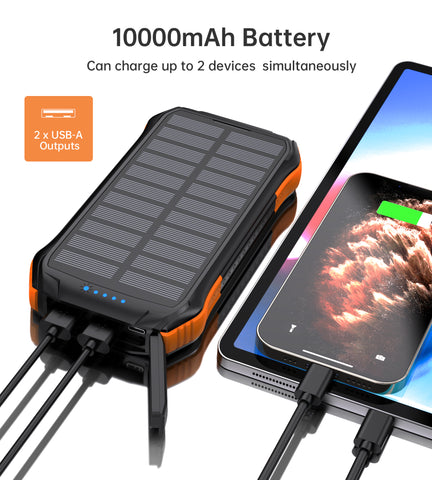 Power-On-The-Go In Any Situation
Our power bank provides a durable portable power source for both indoor and outdoor use. Equipped with a durable exterior, fully water and dust proof with a built-in bright LED flashlight to futher secure your safety during outdoor travels - the ideal companion for outdoor enthusiasts. Whether you are out camping or experiencing a power outage - give the battery a boost wherever there is direct sunlight.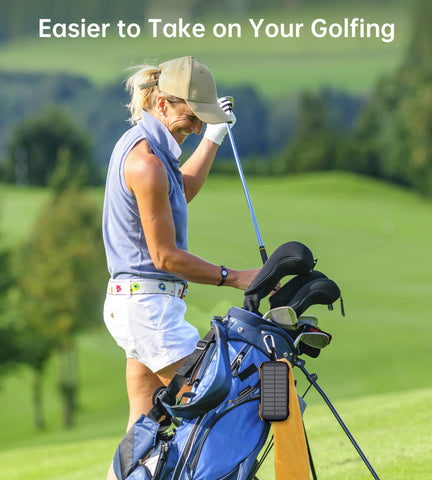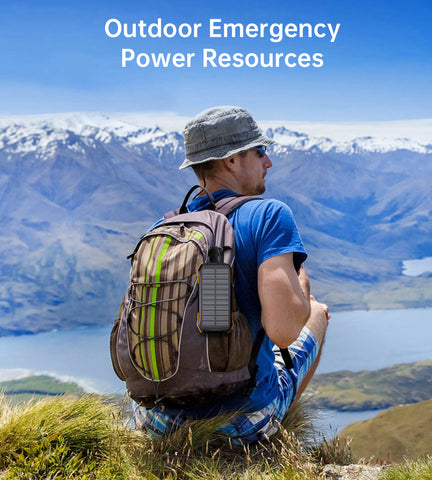 Two Recharging Ways
Choetech's 10,000 mAh power bank can be recharged two ways. The first one is Solar Recharging - give the internal battery a recharge using sunlight - even when charging your connected devices. The second way will be faster - just connect a 10.5W wall charger to the Micro USB input port to get a full recharge in approximately 5.5 hours. 
Three Light Modes
Designed with both 180lm and 45 lm flashlight modes as well as an SOS mode to give you multiple lighting options for any situation.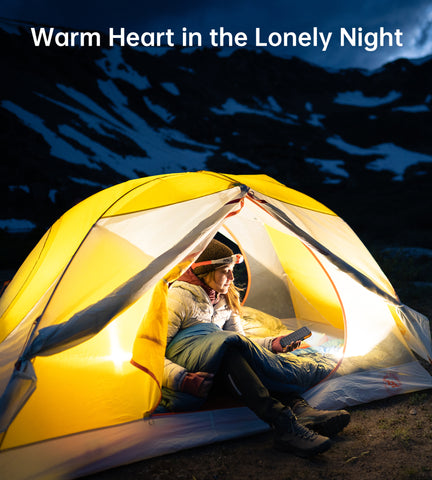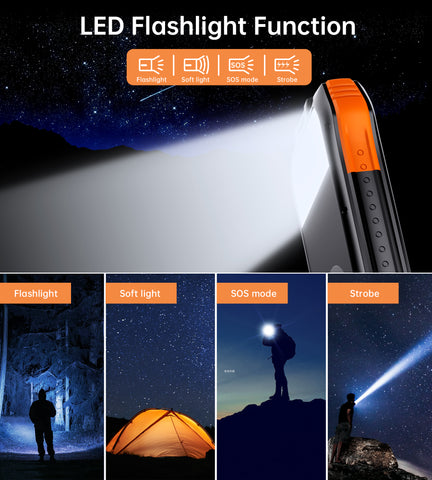 Wide Compatibility 
This power bank delivers optimized charging to a wide variety of mobile devices, including phones, tablets and more - like the iPhone Series 12, 13 and 14, Huawei Mate 50E, Samsung Galaxy S21, S22, S23.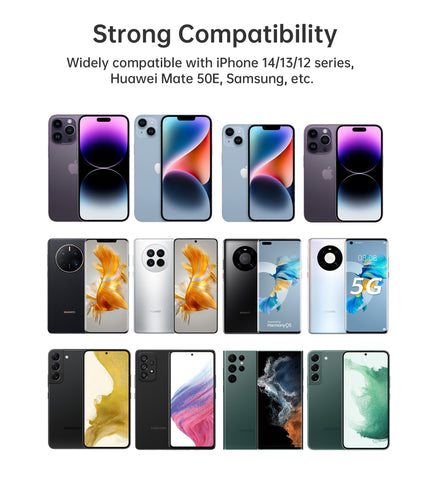 Specifications
Model Number: B658
Solar Power: Single Crystal 1.8W 
Product Color: Black, Orange, Blue, Green. 
Cell Type: Polymer Cell
Capacity: 10,000 mAh 
Input: Type-C: 5V/2A
Output: USB-A Port 1: 5V/2.1A and USB-A 
Port 2: 5V/2.1A
Product Size: 171*84*22mm
Packing Size: 191*117*25mm
Shell Material: Plastic ABS+TPU
Packing Information: 29.5*37*20.5cm (30 units, 12.8kg)
Weight: Product (328g) 
+ Package (82g) 
Accessories: Micro cord, Velcro cord, packaging
Other Features: Large capacity, high-brightness flashlight, fully waterproof.