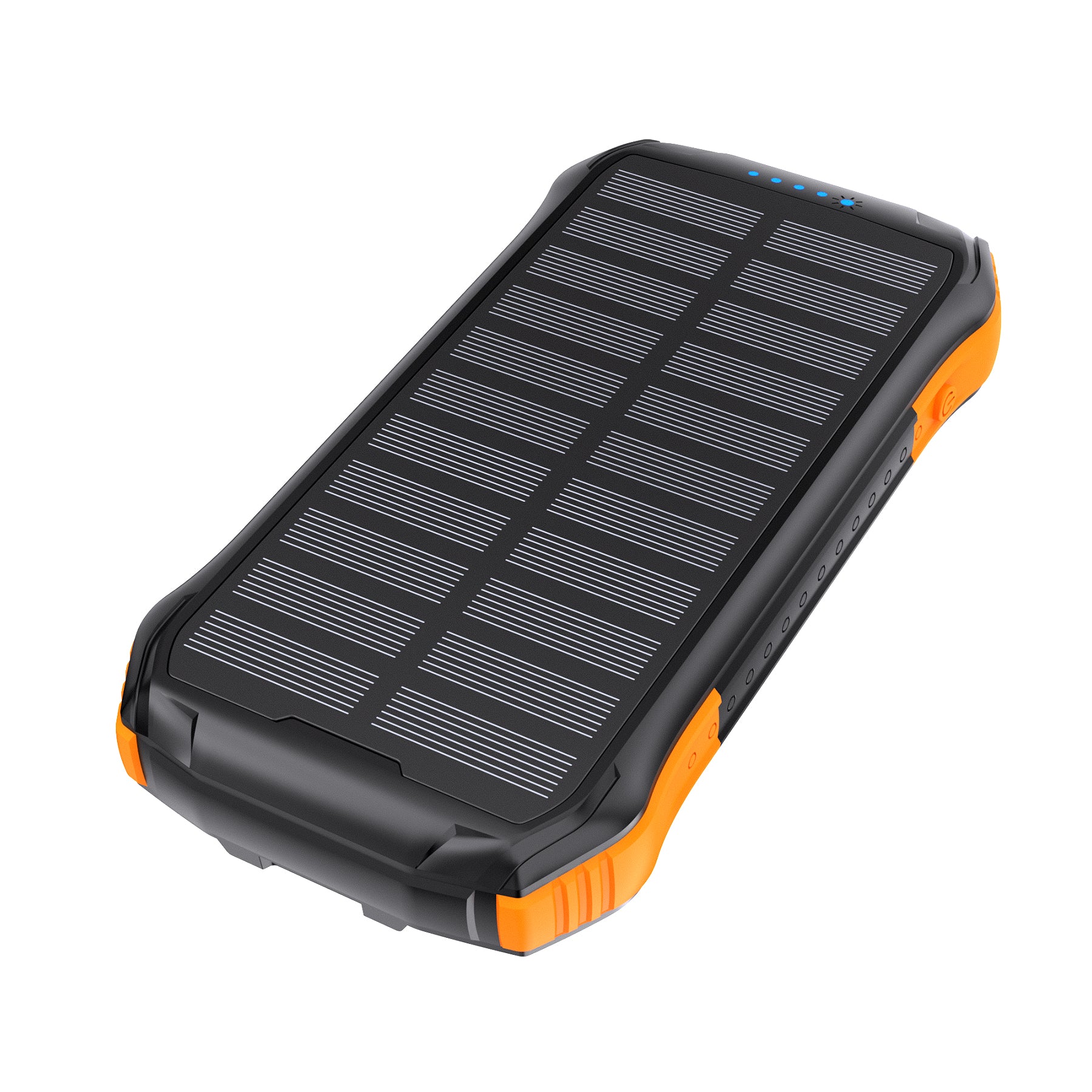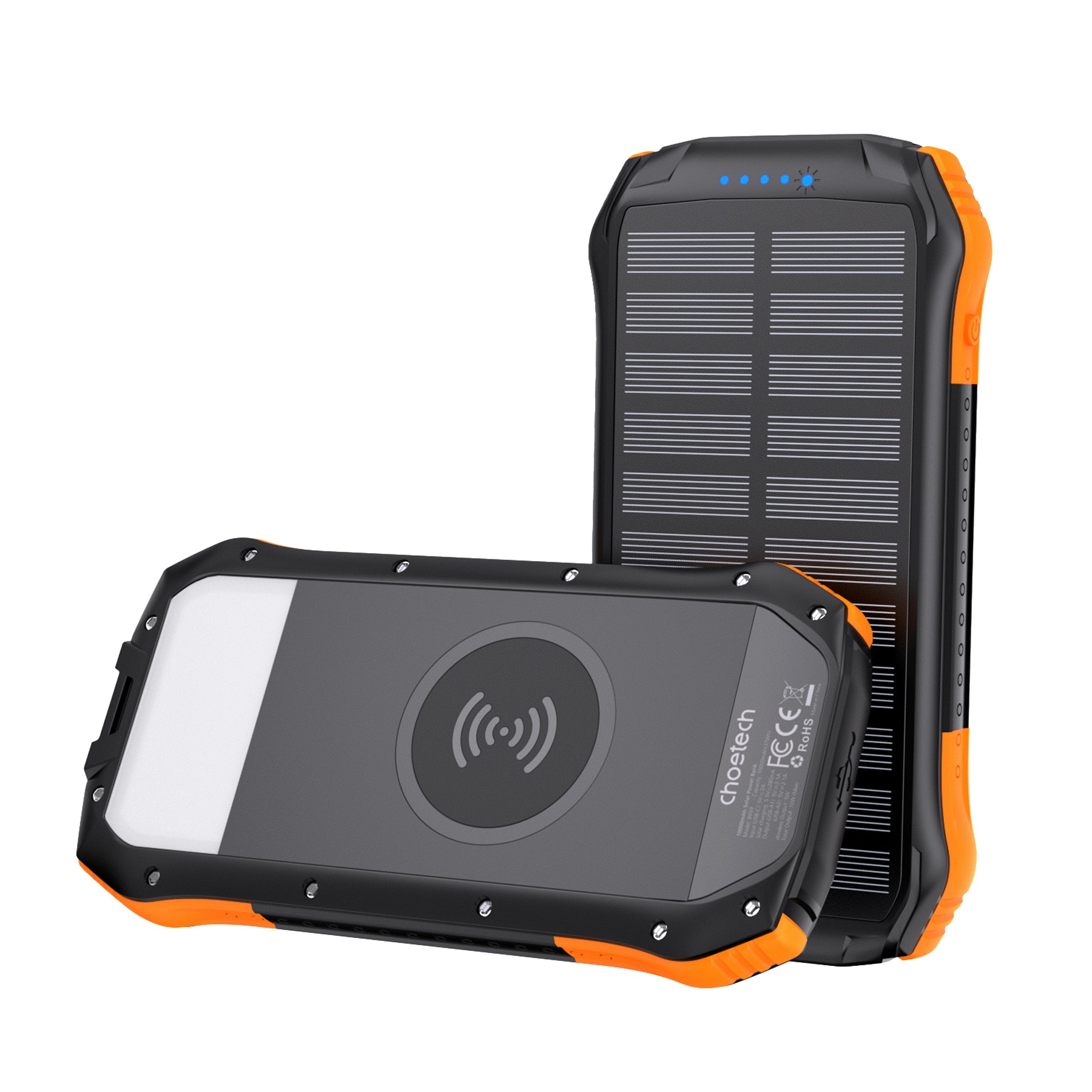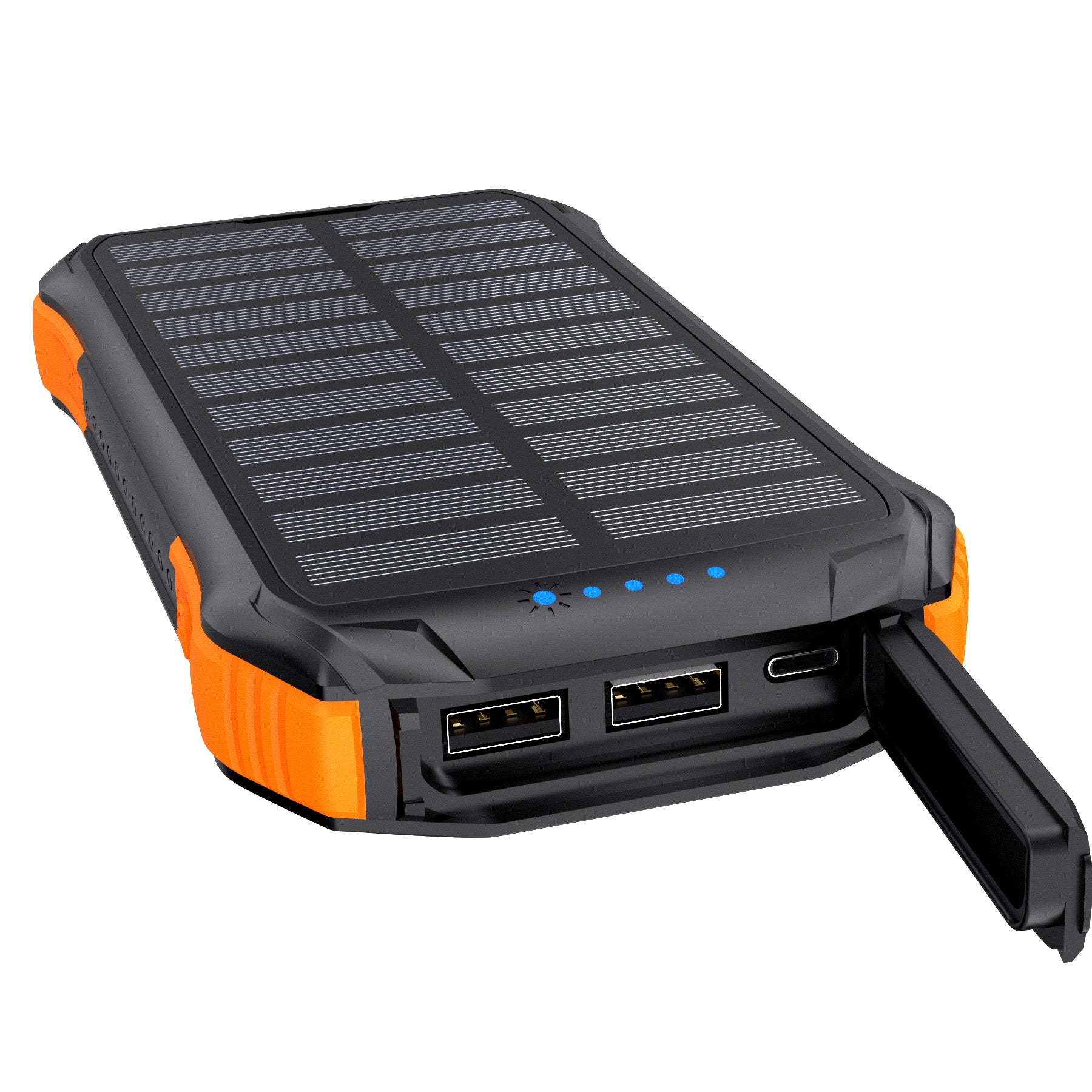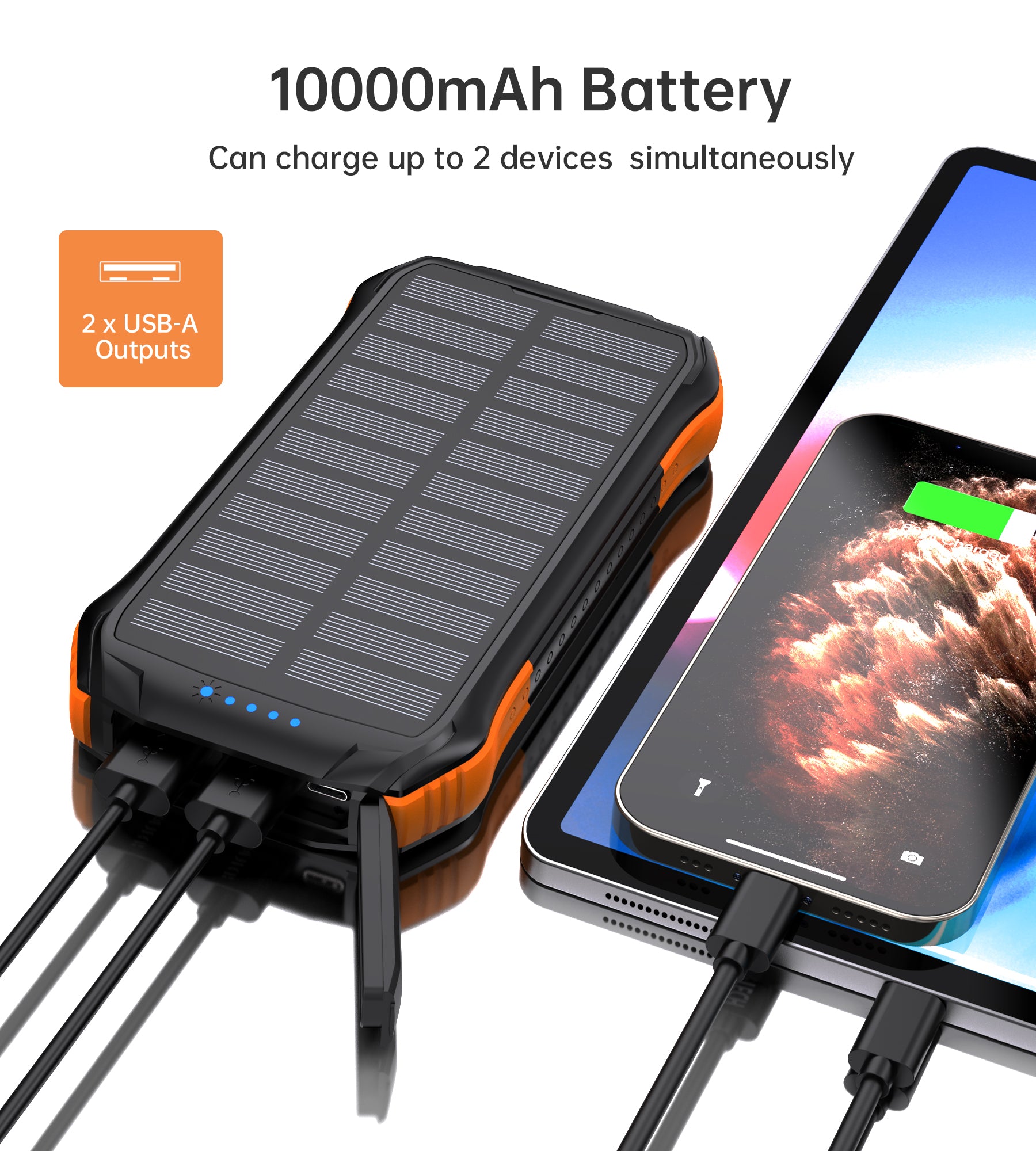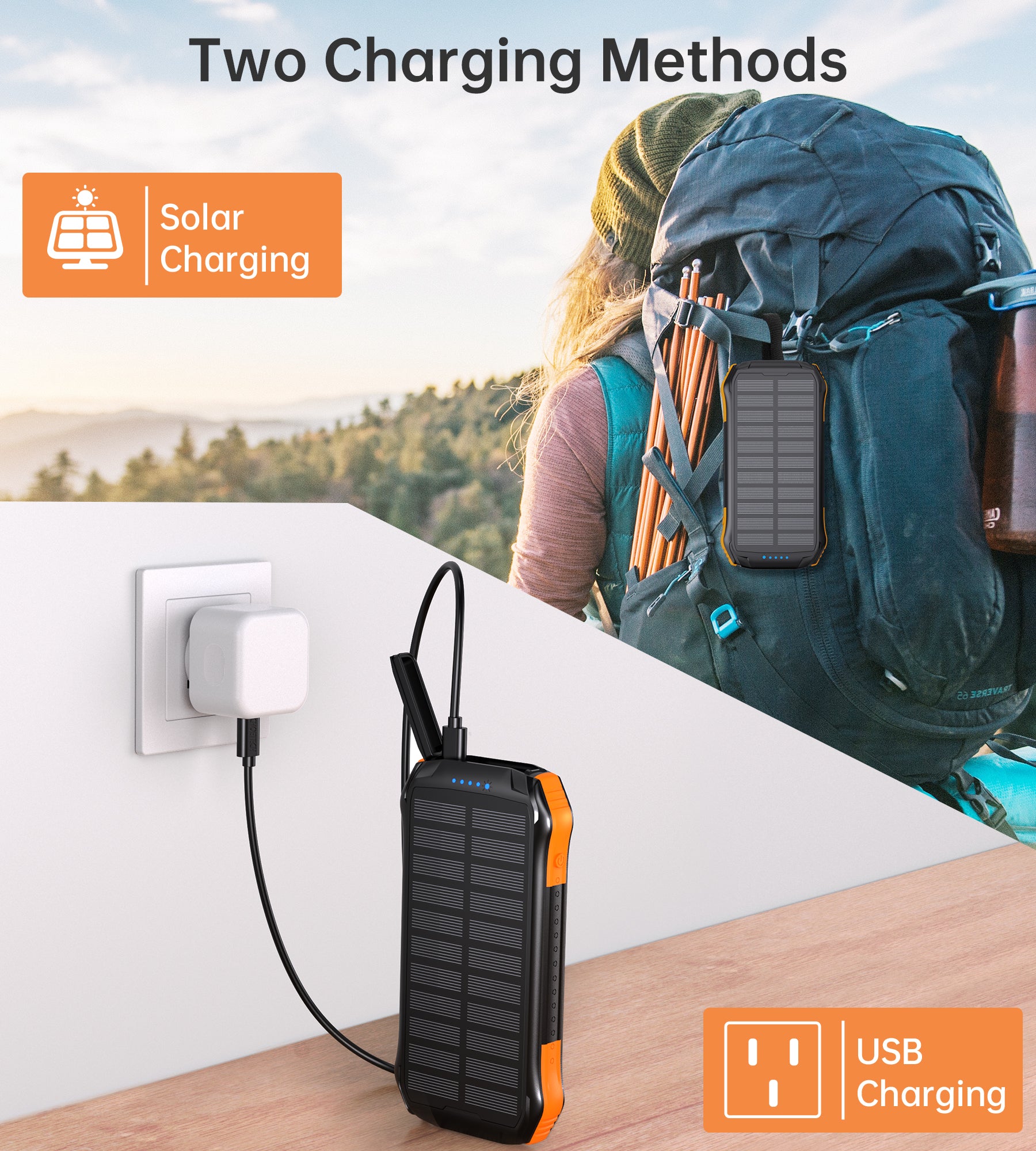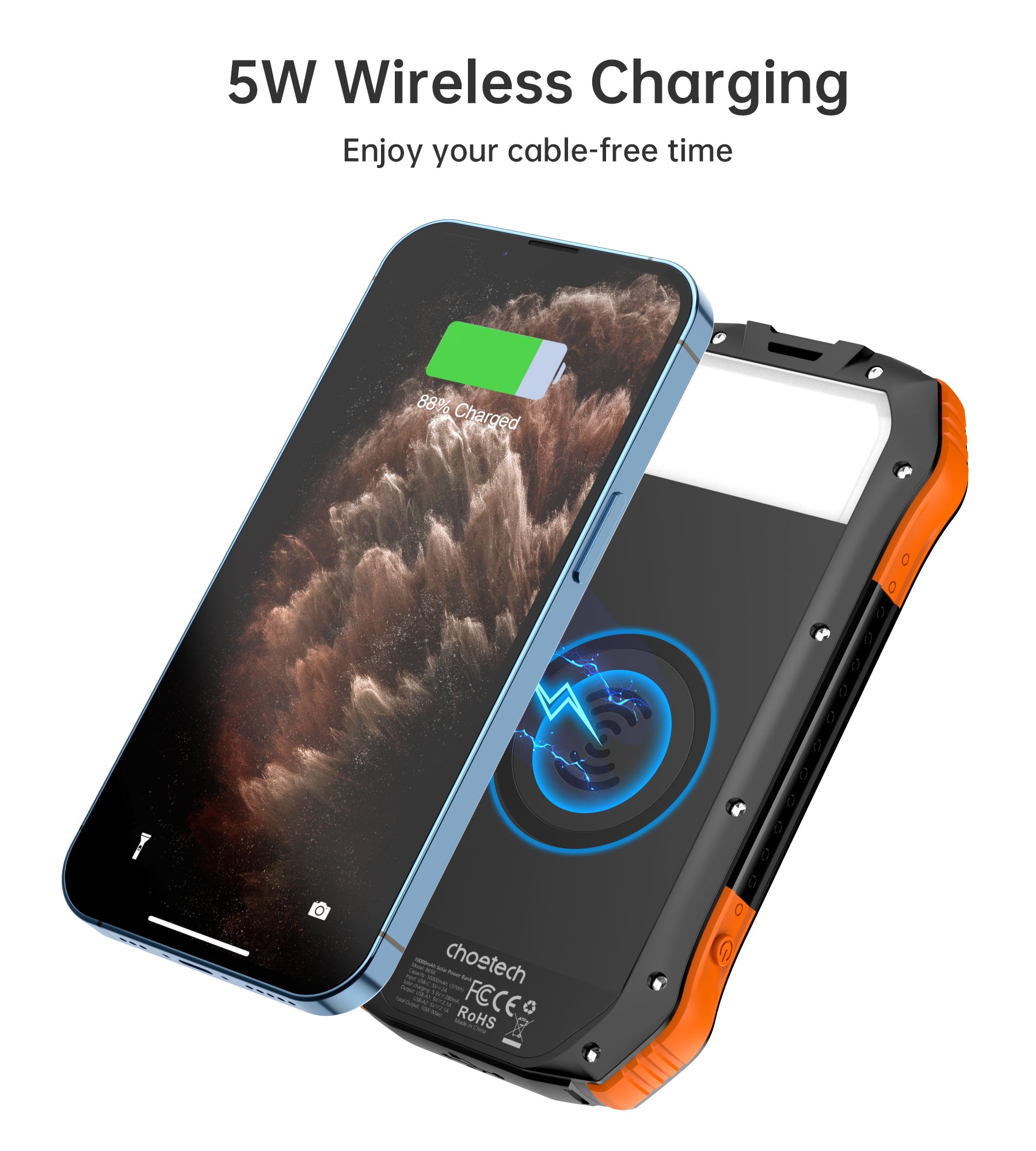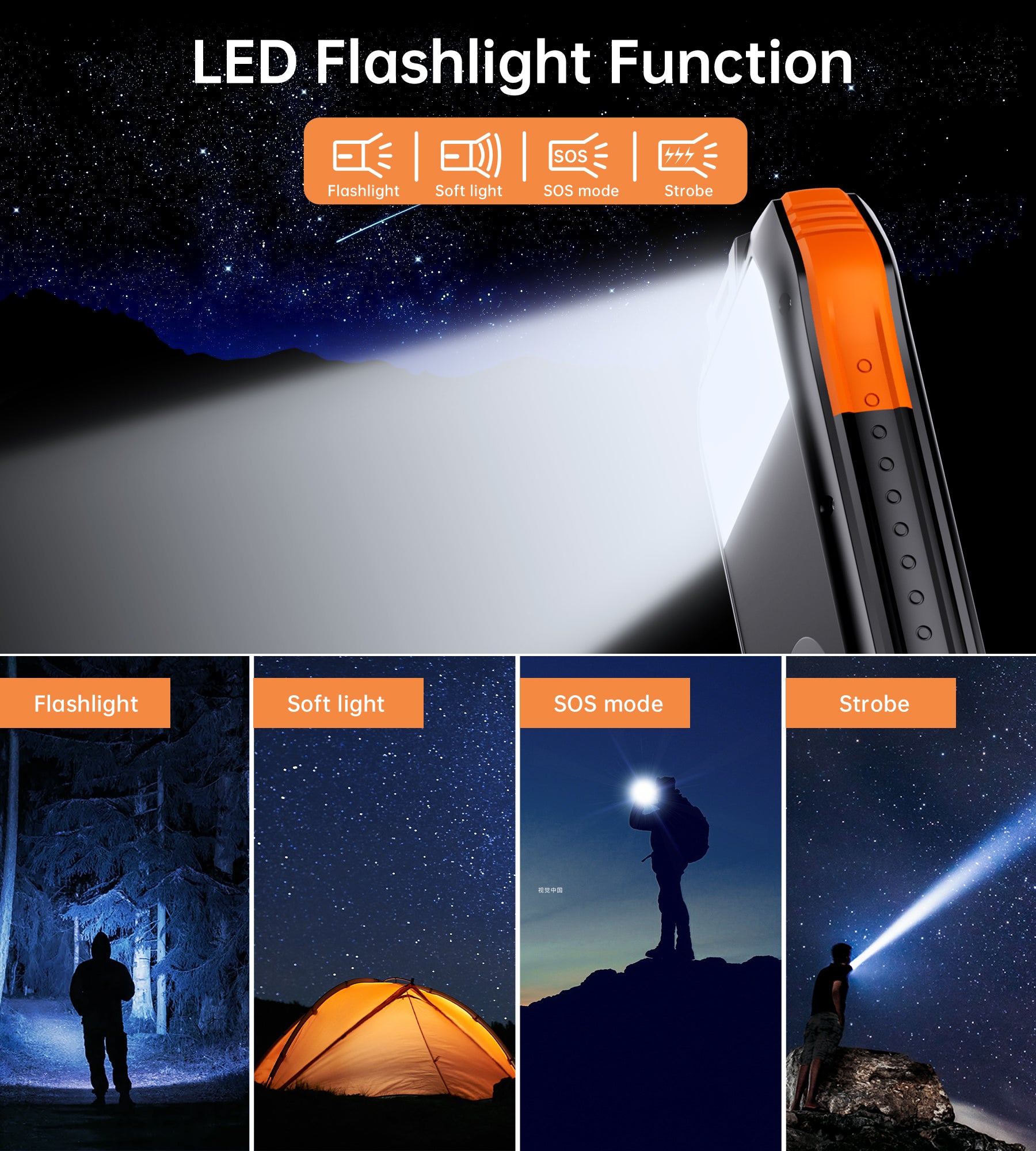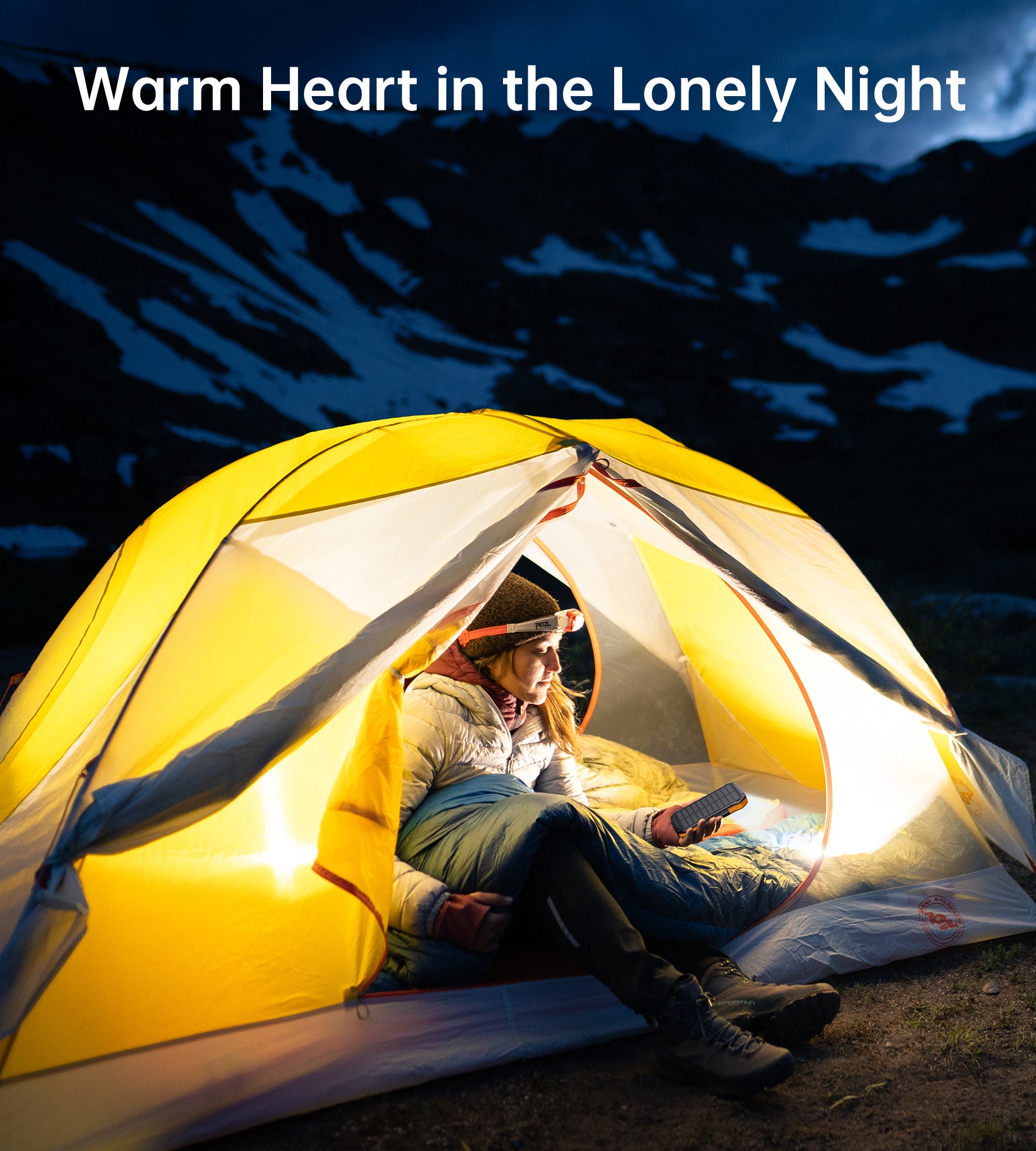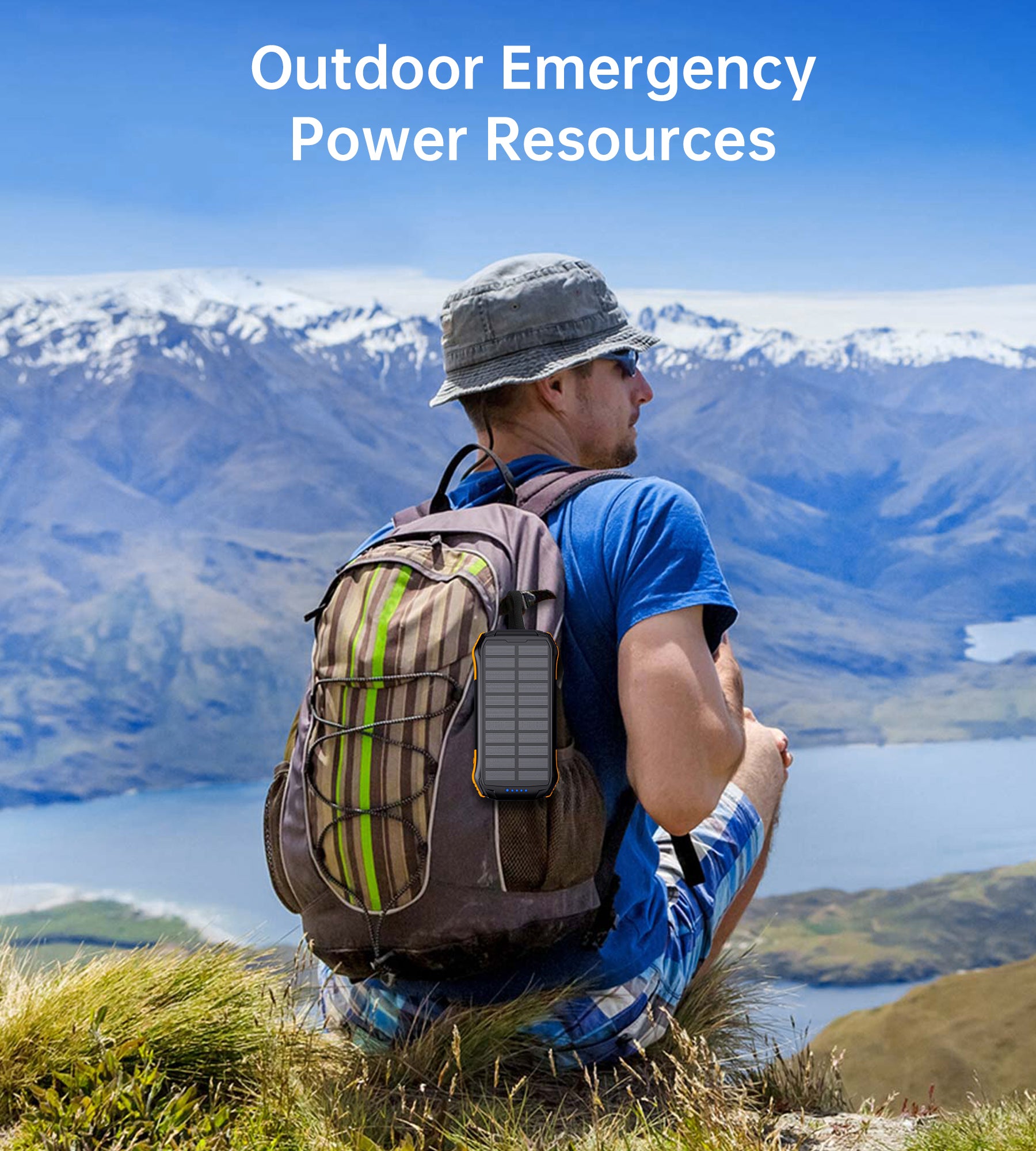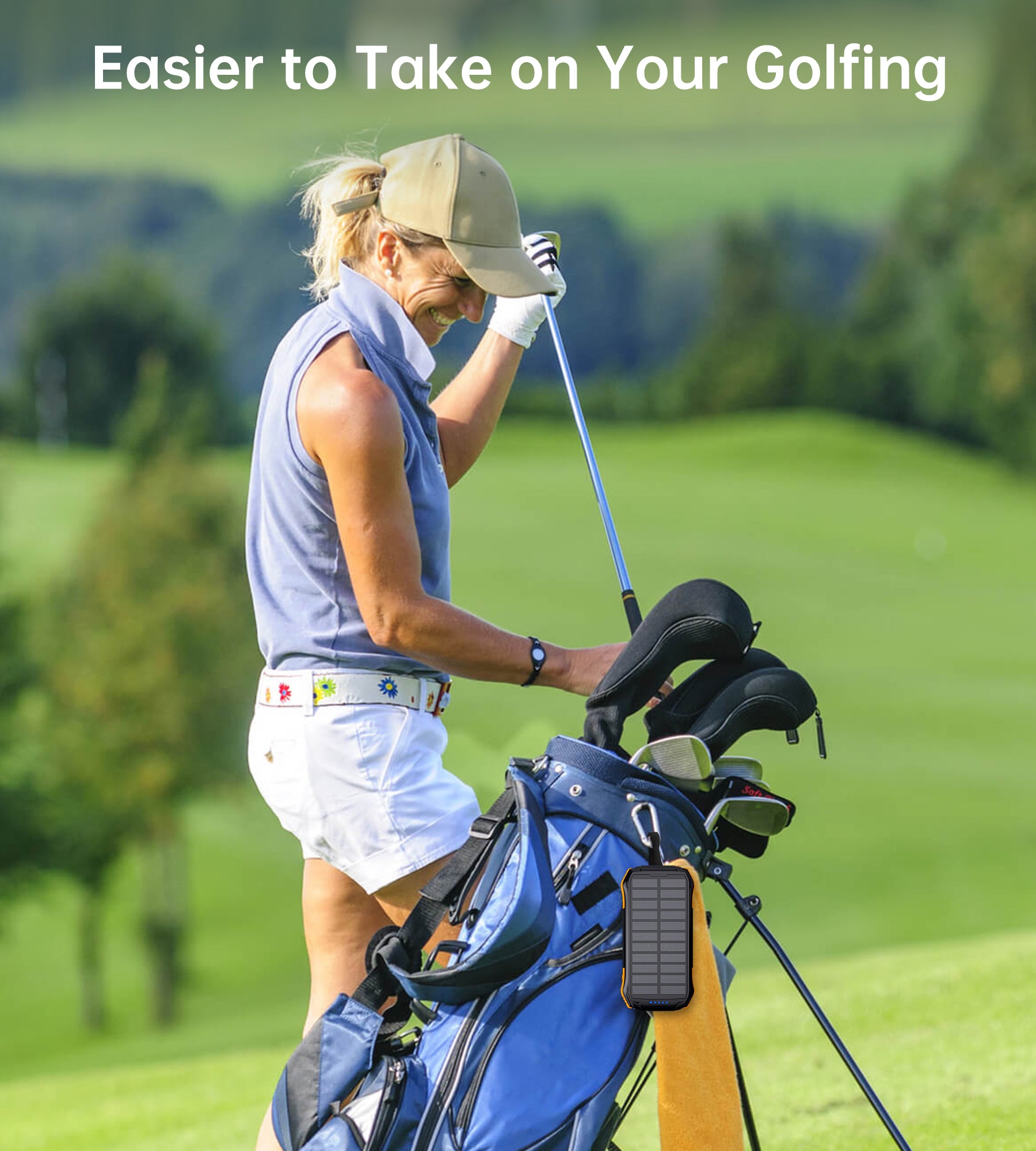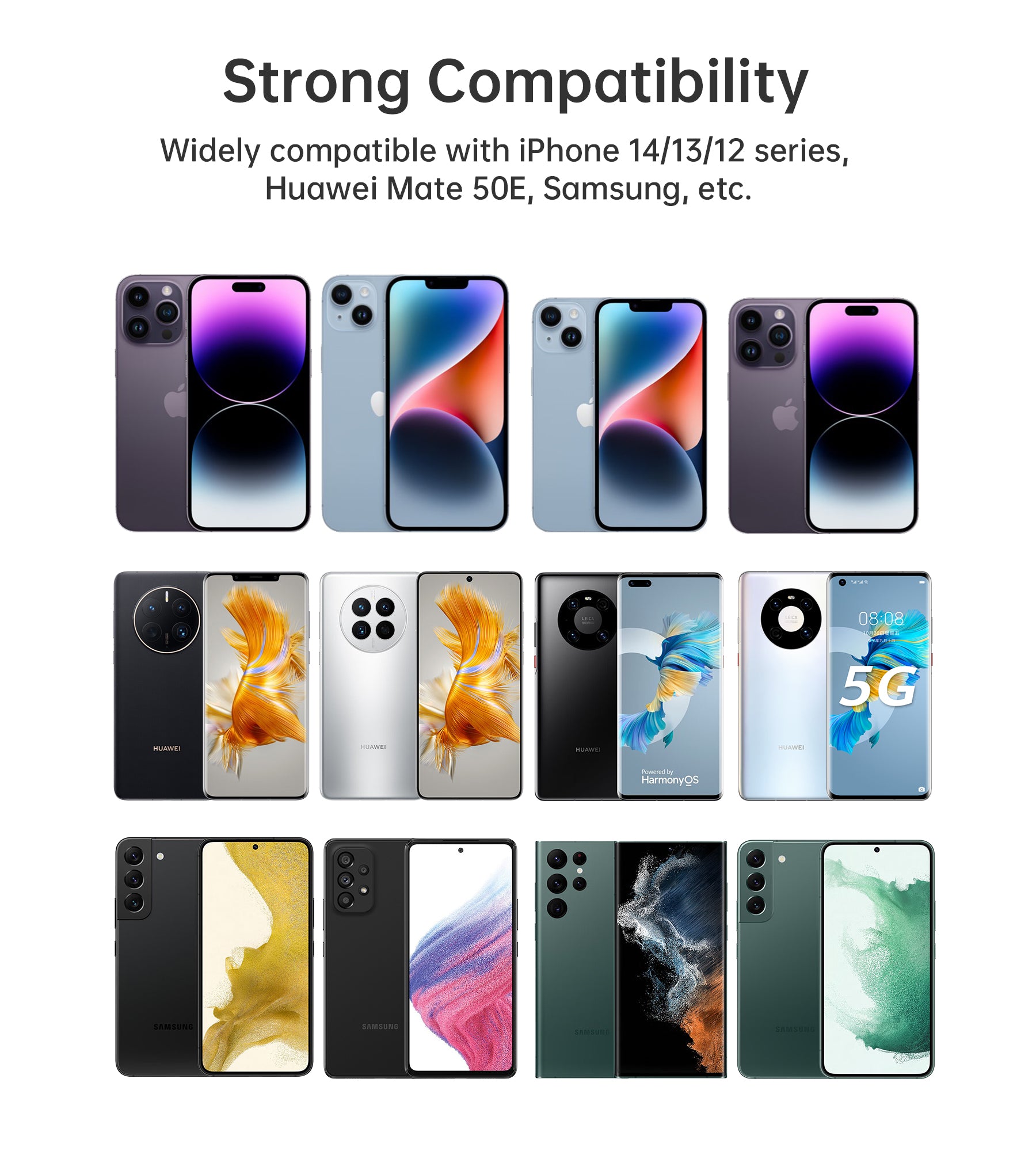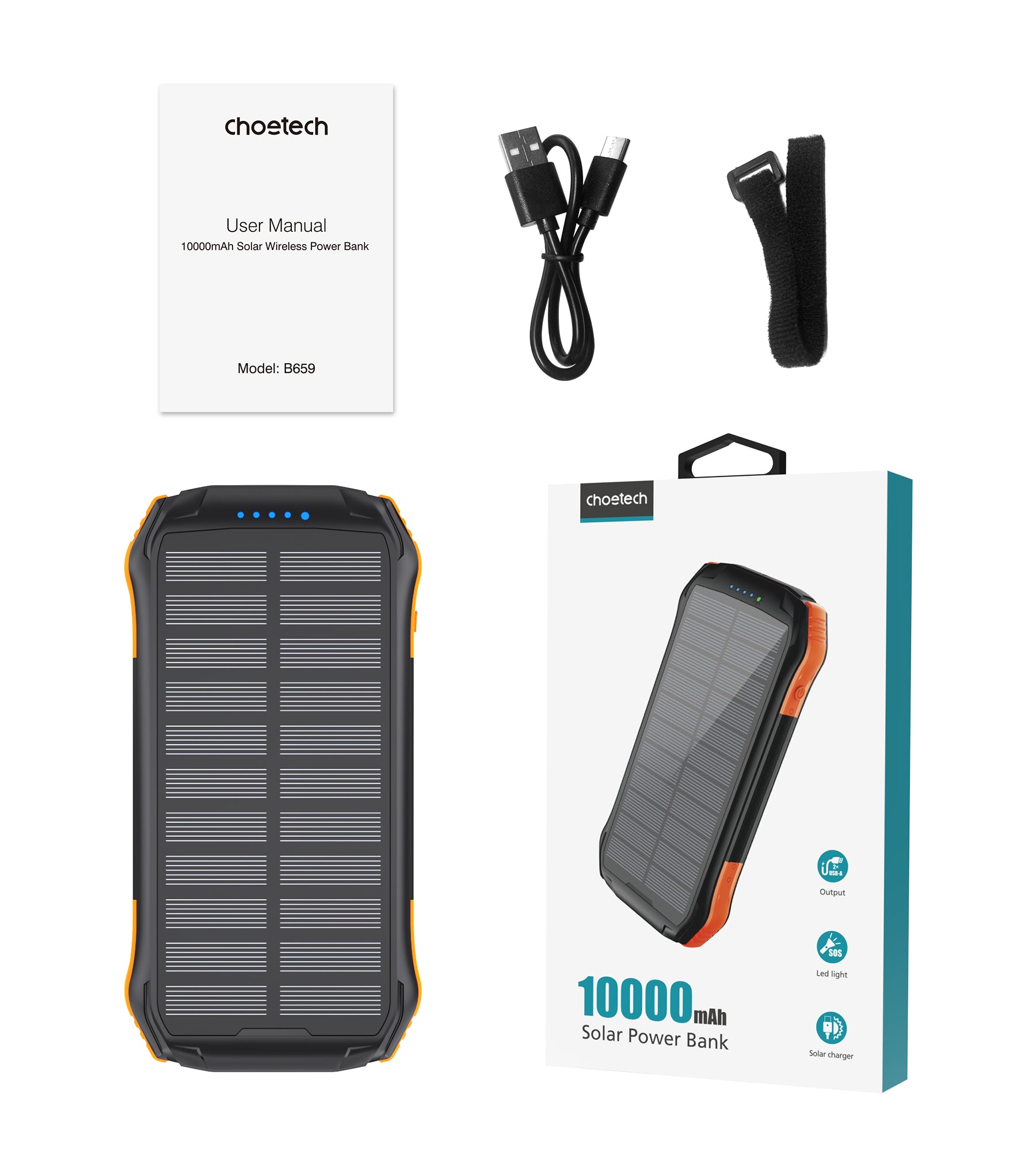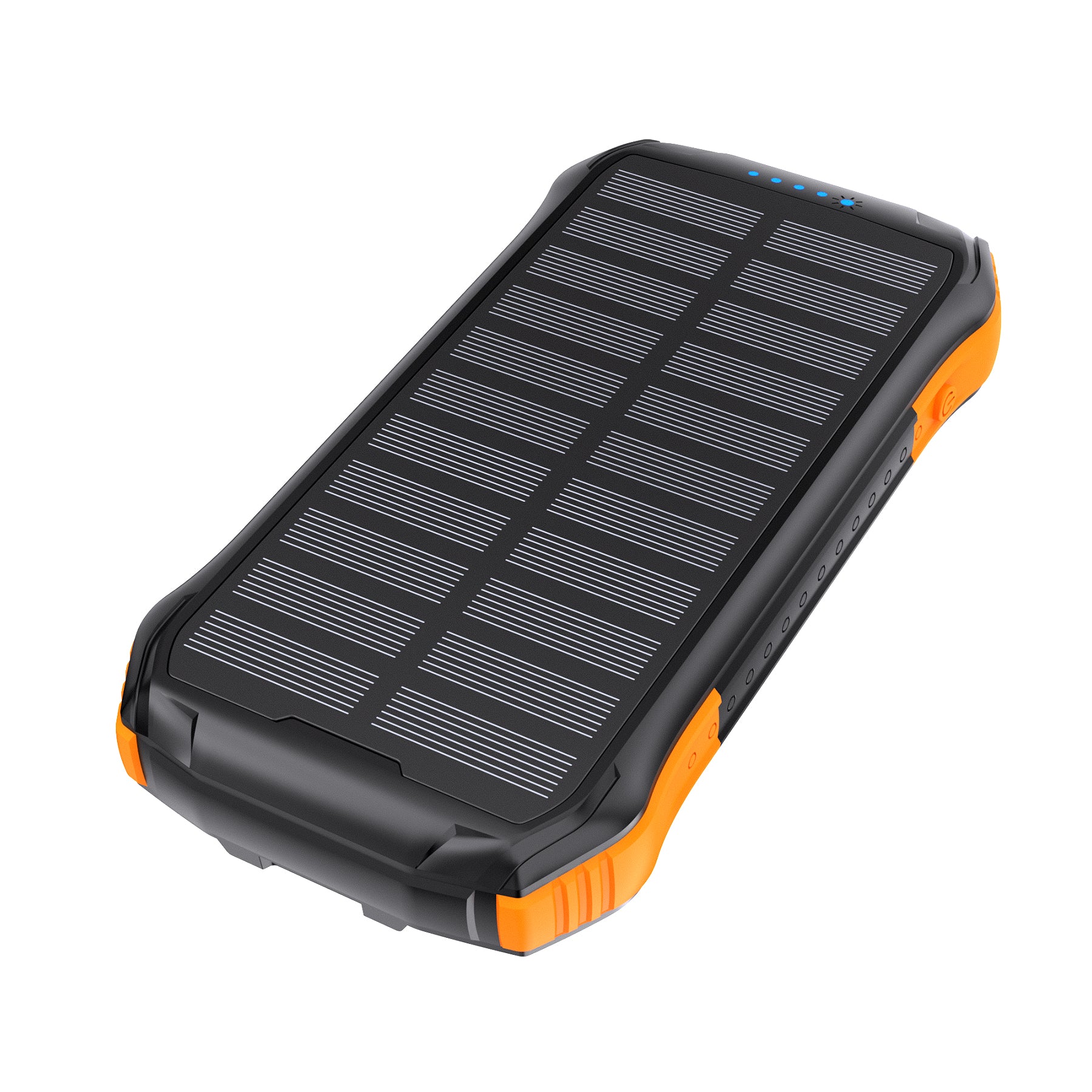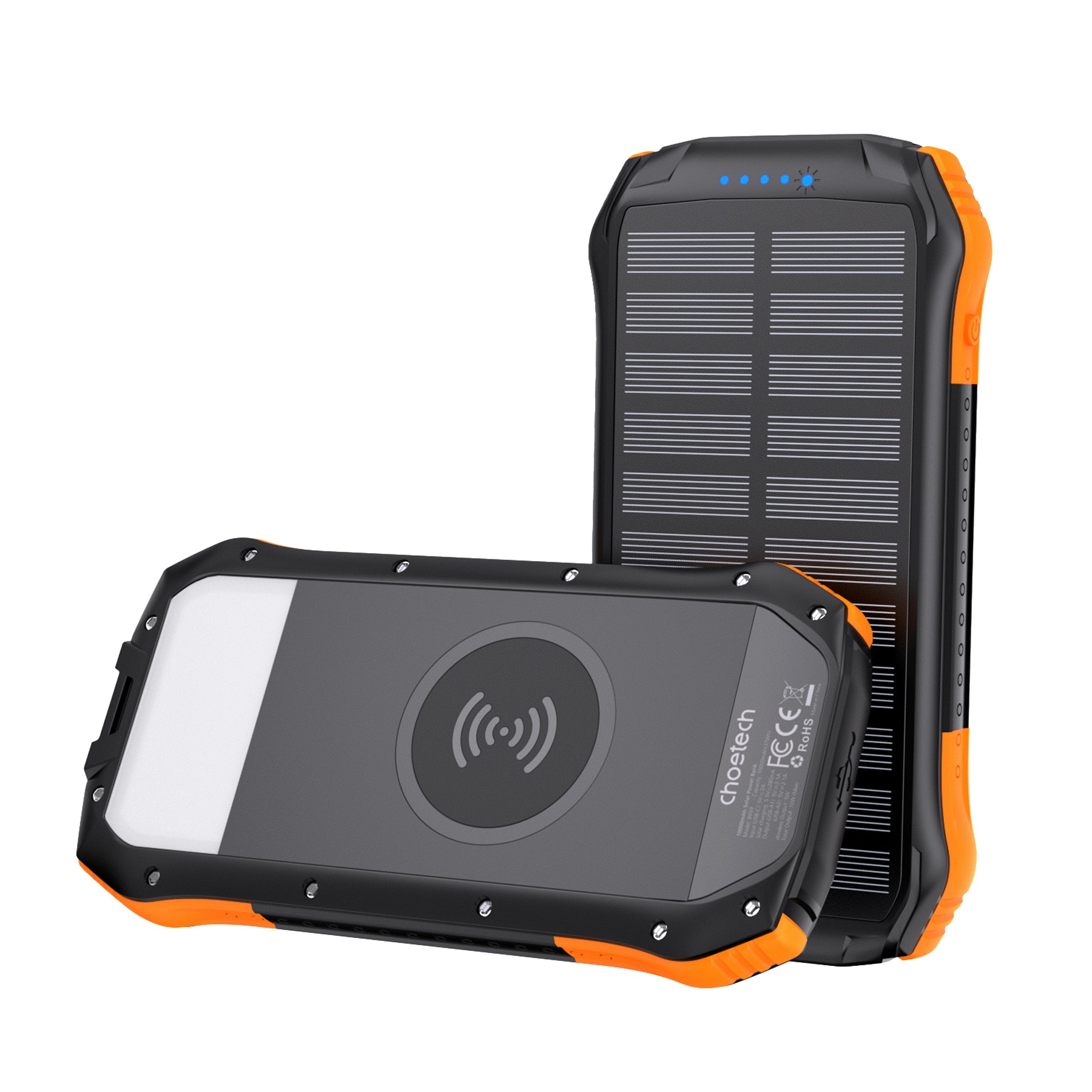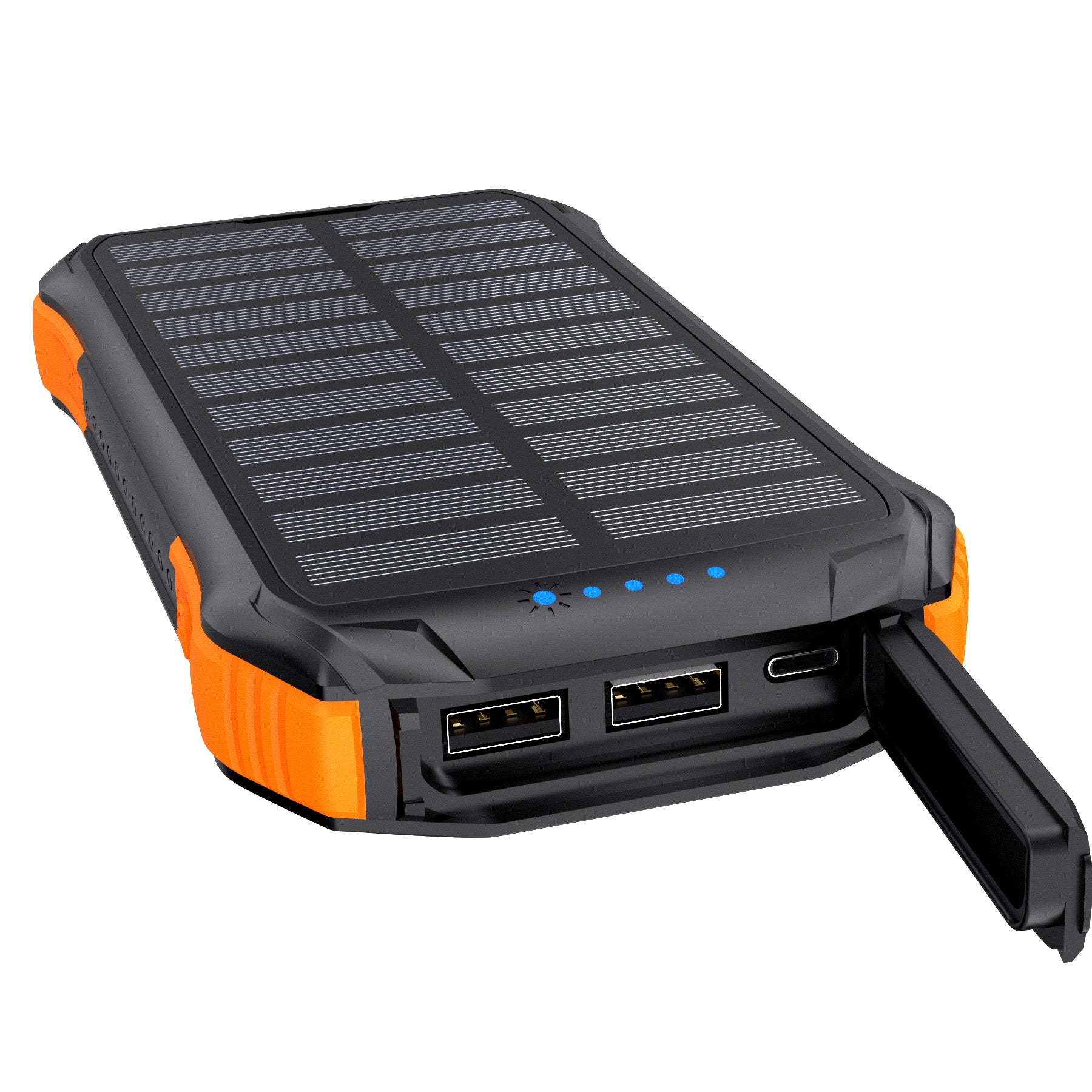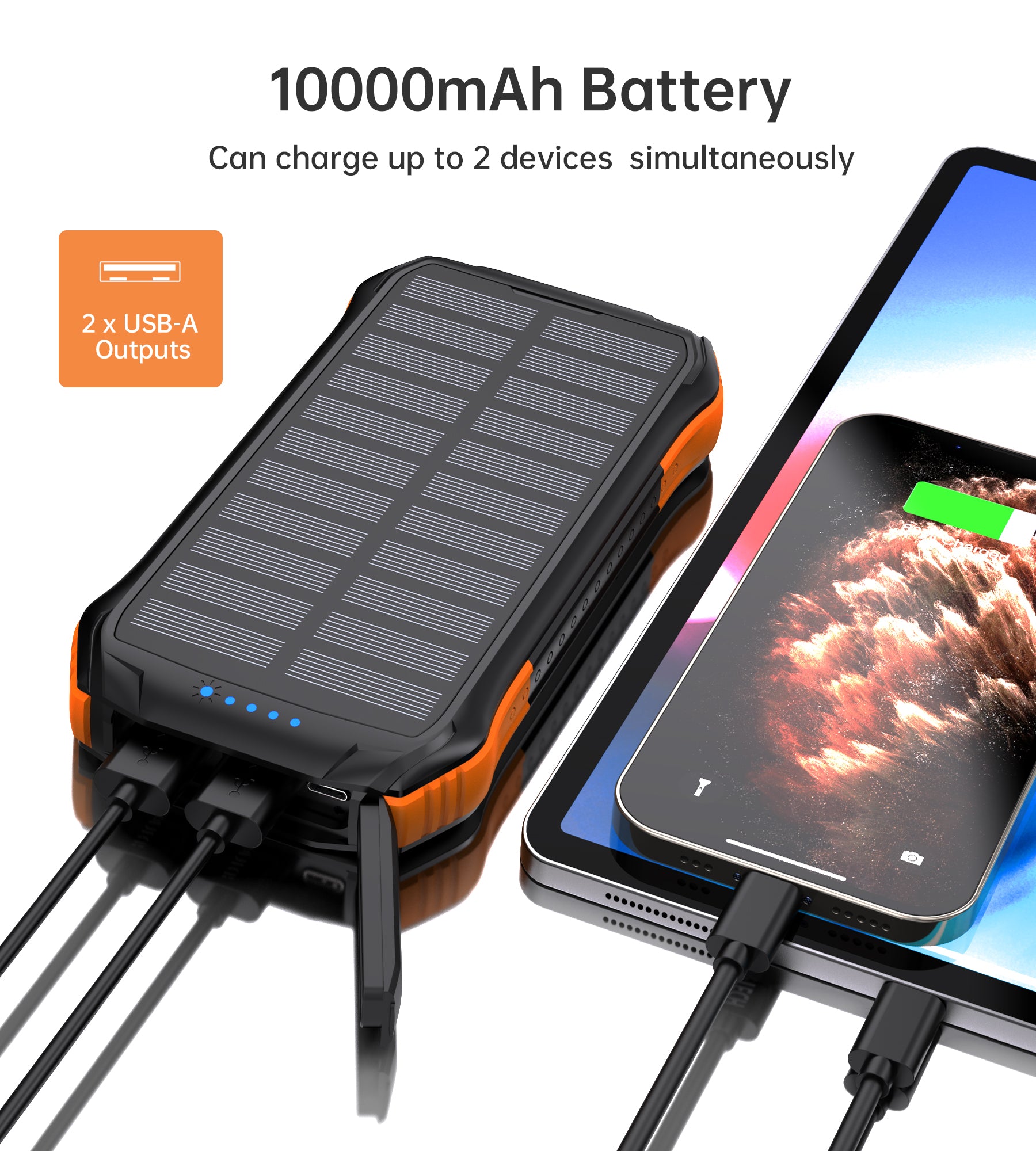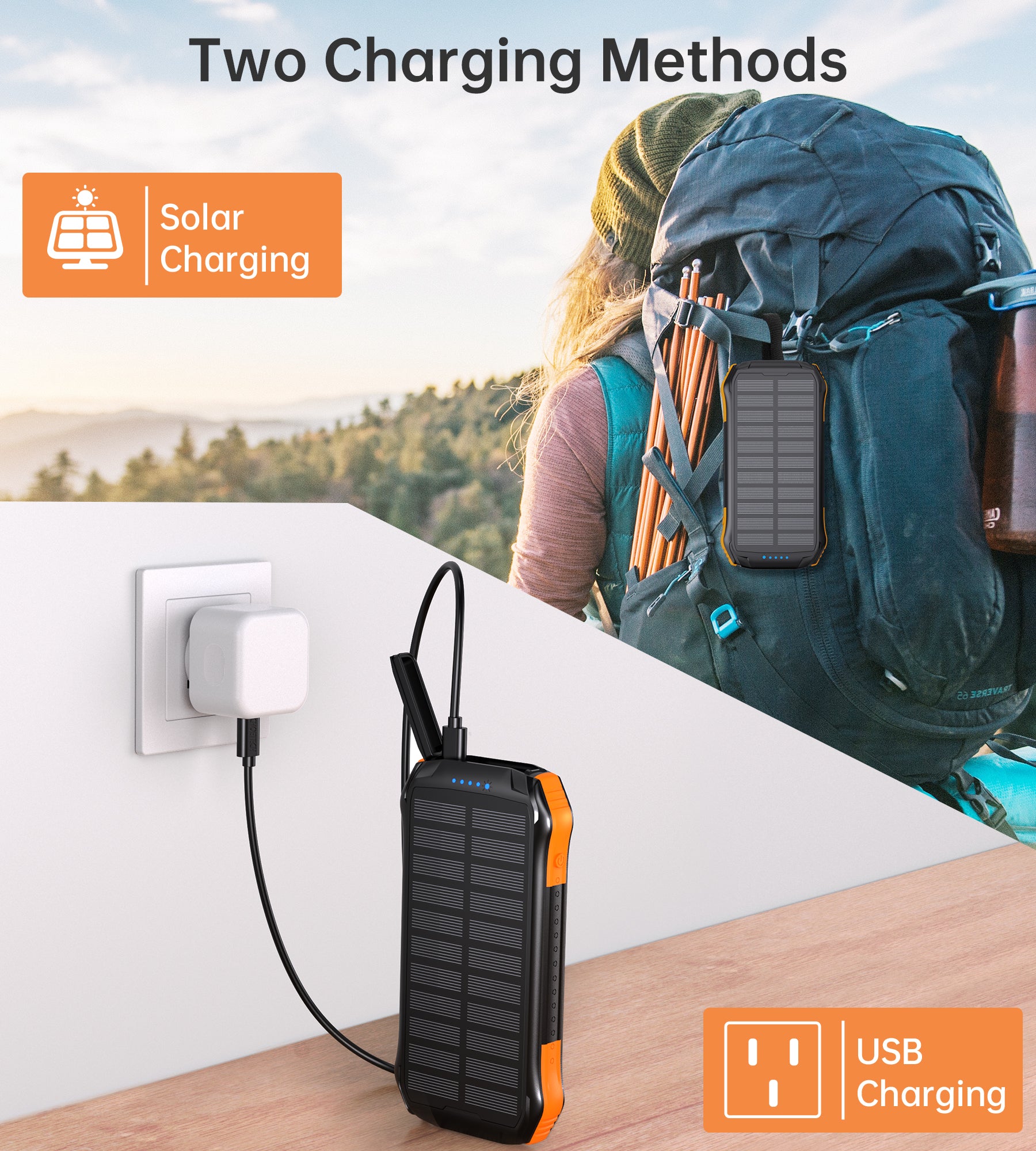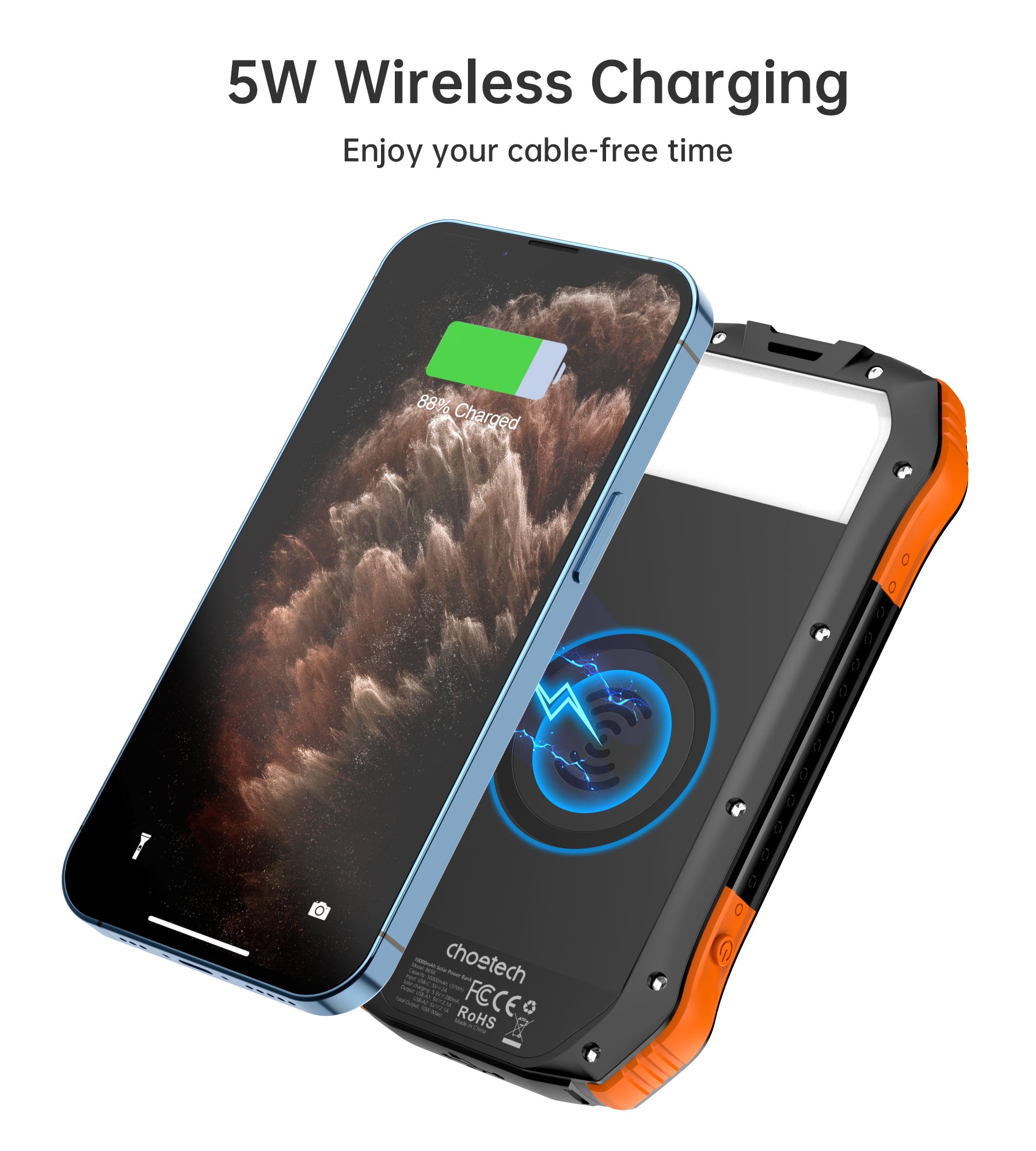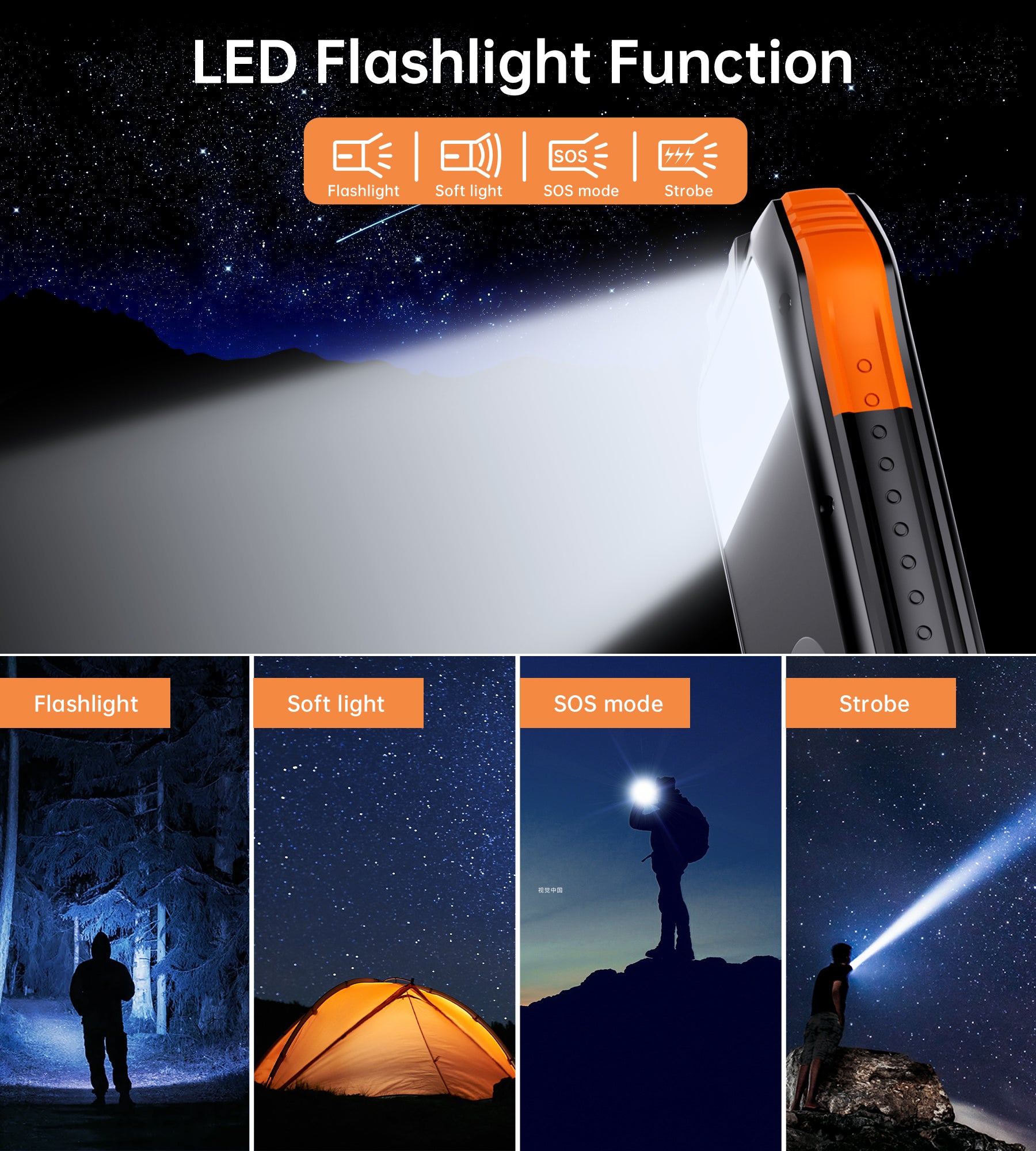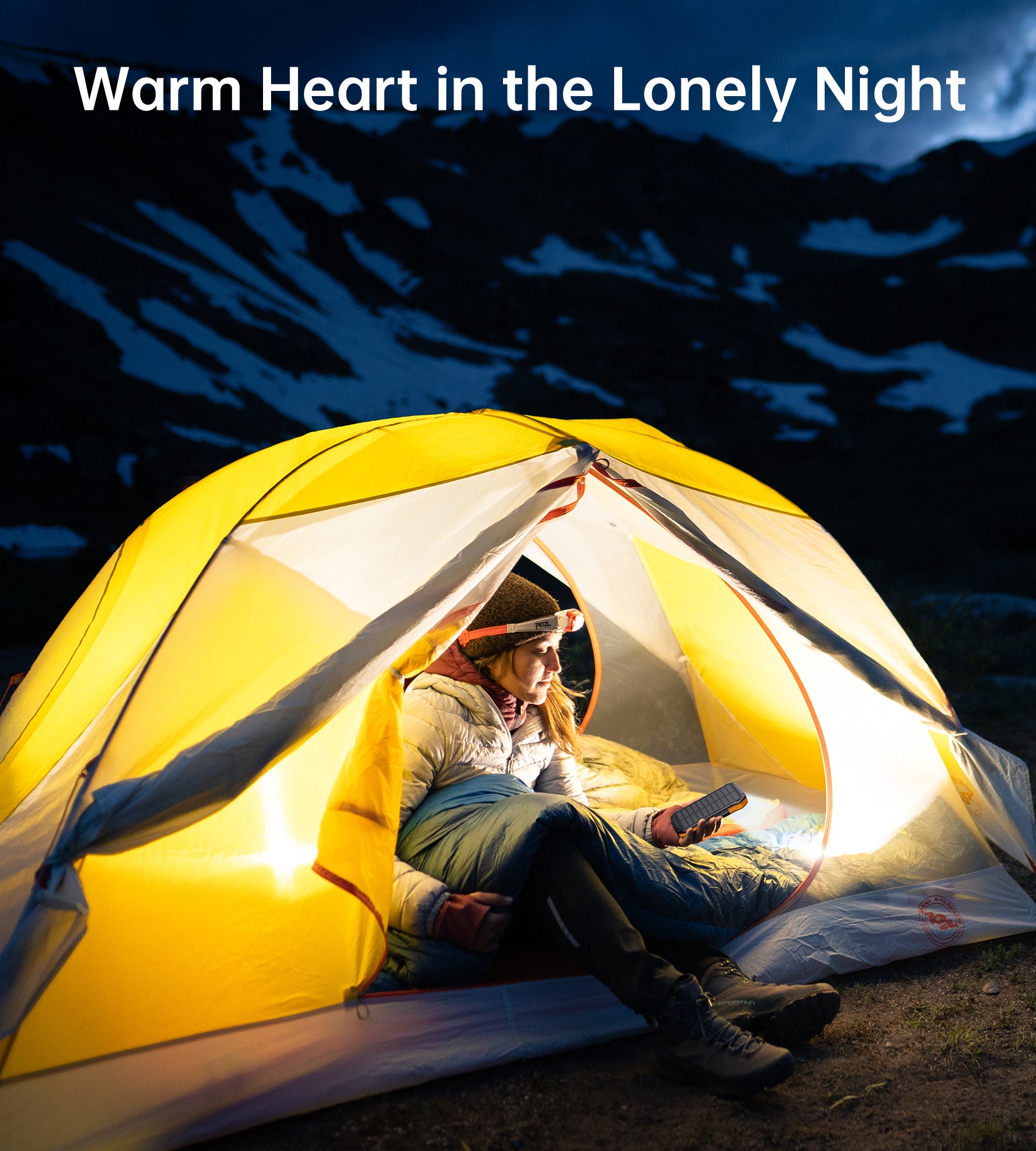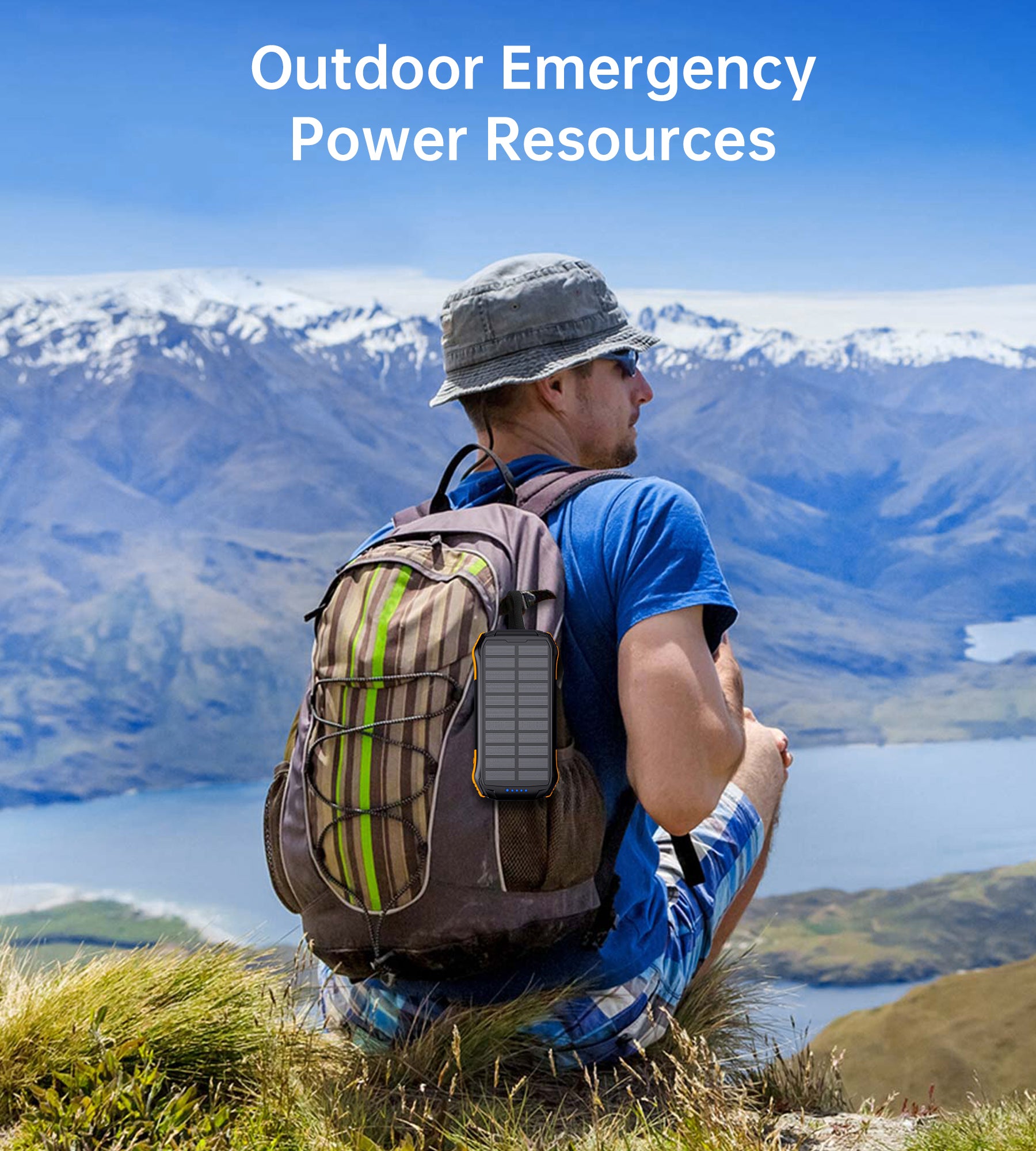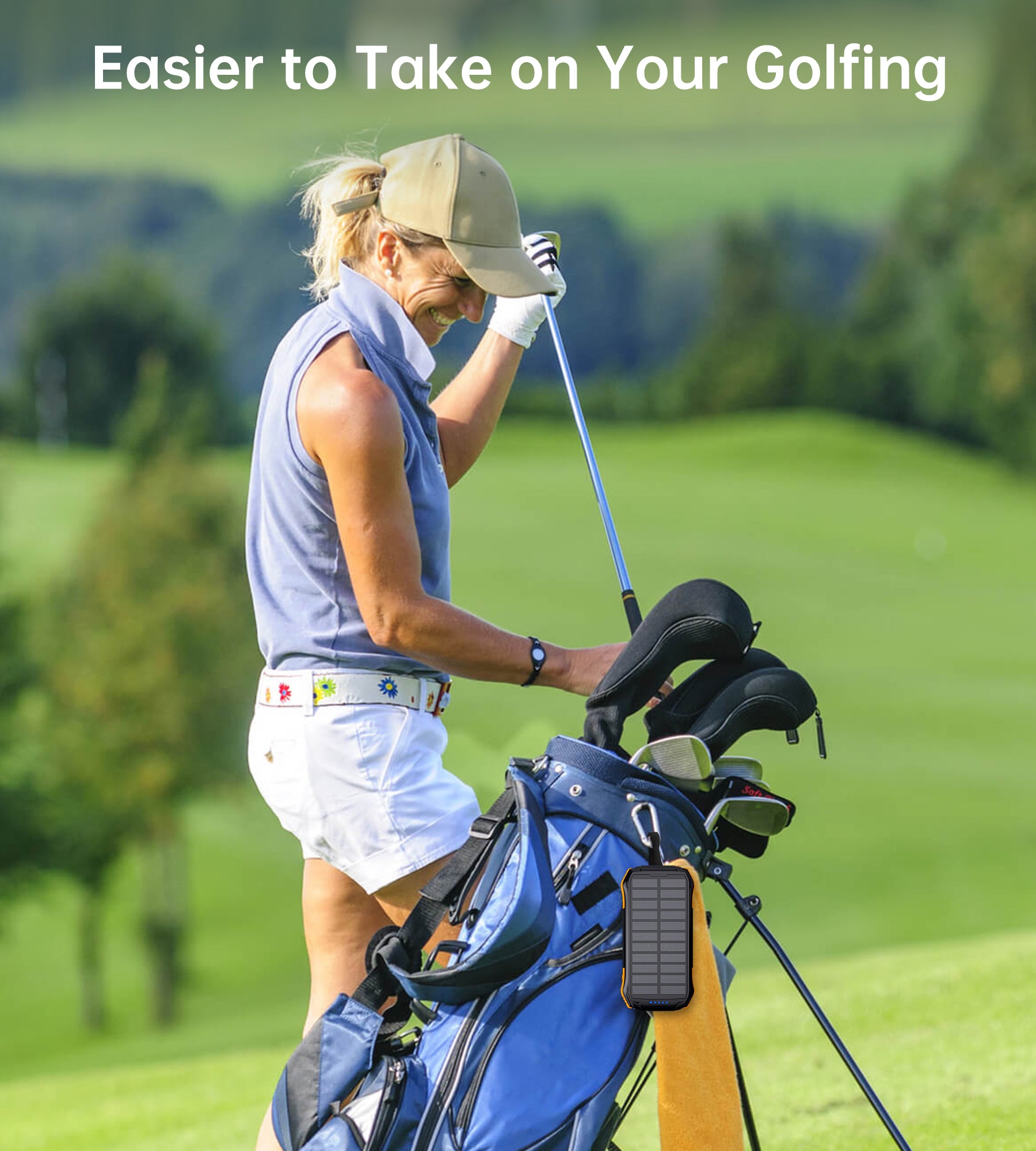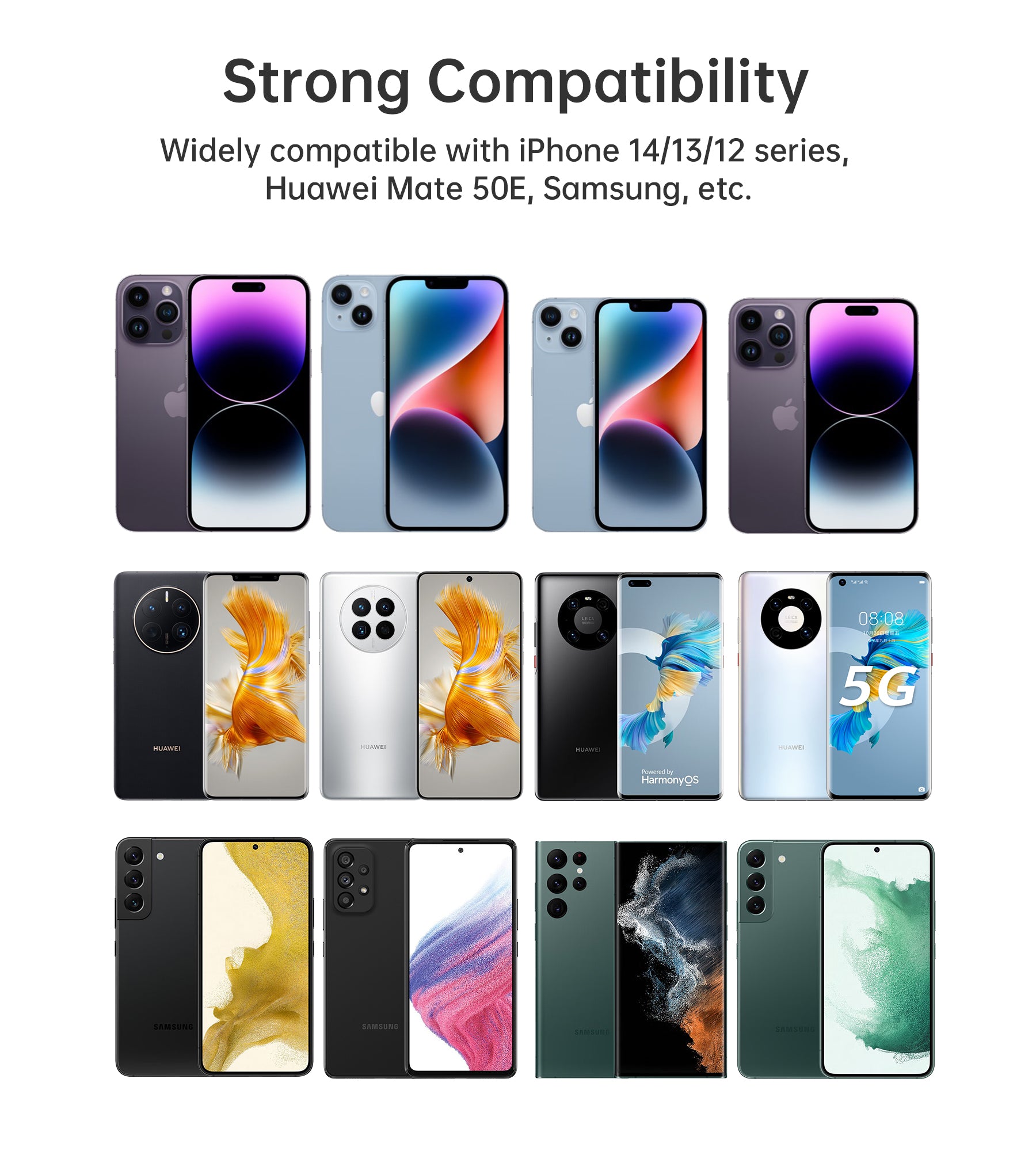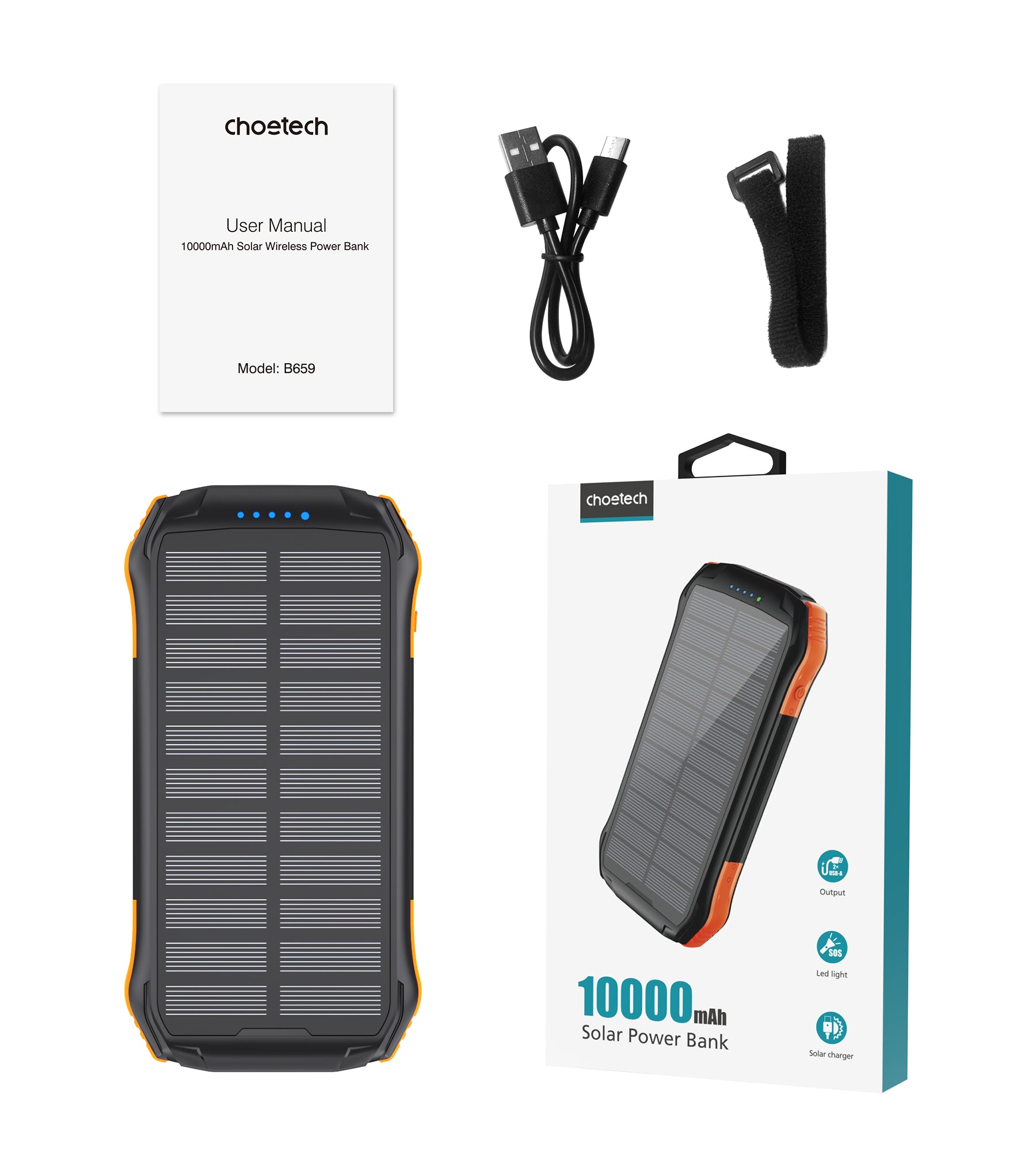 B659 Choetech 10,000mAh Solar Power Bank
Choetech's Solar Power Bank is a rugged outdoor solar charger, built to last. It gives you the freedom and energy to go anywhere you want, making it perfect for all your adventures. 
Two Ways Of Recharging
The Solar Power Bank itself can be recharged in two ways, either via USB cable or by taking it outside and letting the built-in solar panel do its work. A wide variety of factors have an impact on how fast the sun is able to recharge your solar power bank, like the season, location, time of day, and of course cloudiness.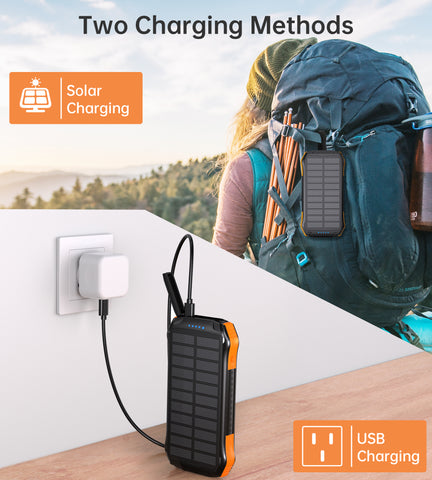 High Battery Capacity 
The Solar Power Bank is equipped with a 10,000mAh lithium-polymer battery, powerful enough to charge a smartphone at least twice. The charger also features a USB-C output that will fast charge your smartphone, so that you are always ready to go.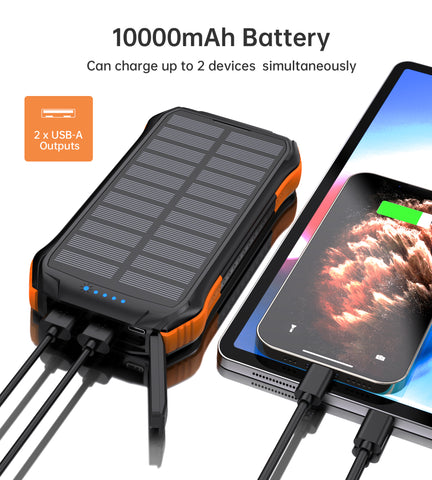 Leading USB-C Input/Output and Qi Wireless Technology
With a 5V 2.4A output, a 50% faster charging speed, and zero damage to your devices - you can charge three devices simultaneously. You can charge your phone using the 5W Wireless Charging pad on one side of the power bank or using the dual USB-A and one USB-C port to provide charge to two phones and a tablet - irreplaceable when you are out and about with family and friends.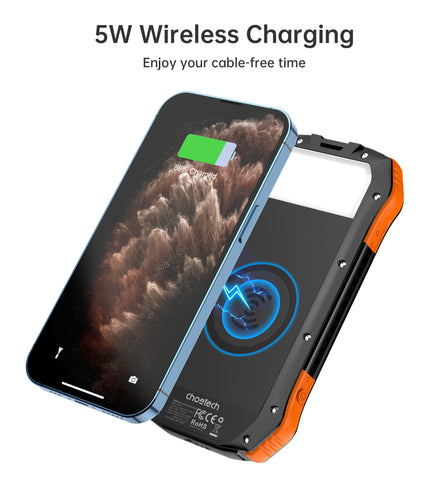 Made For Adventure
The Solar Charger is splash-proof, drop-resistant, and has a powerful integrated LED flashlight, making it the perfect solar charger for all your outdoor adventures. With the large internal battery and powerful solar panel you will always have some extra energy at hamd, wherever and whenever needed.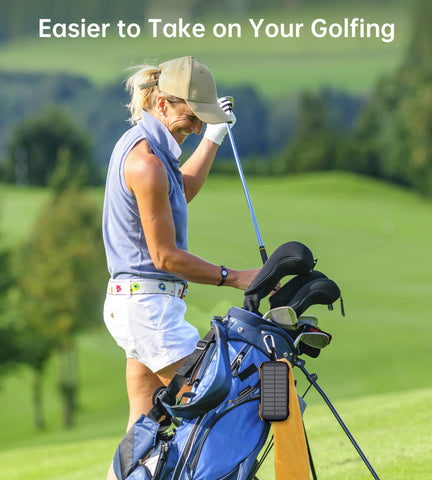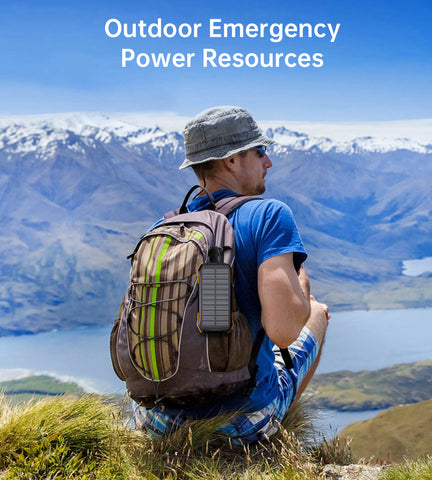 Three Light Modes
Designed with both 180lm and 45 lm flashlight modes as well as an SOS mode to give you multiple lighting options for any situation.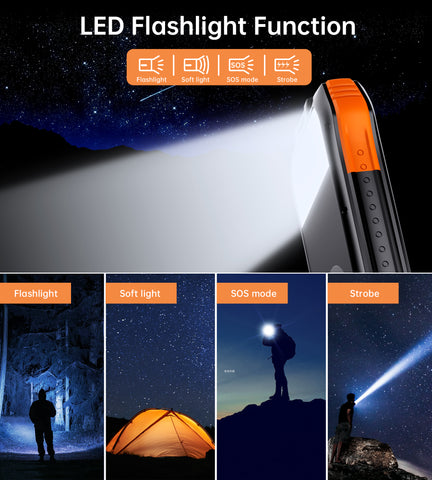 Wide Compatibility 
This power bank delivers optimized charging to a wide variety of mobile devices, including phones, tablets and more - like the iPhone Series 12, 13 and 14, Huawei Mate 50E, Samsung Galaxy S21, S22, S23.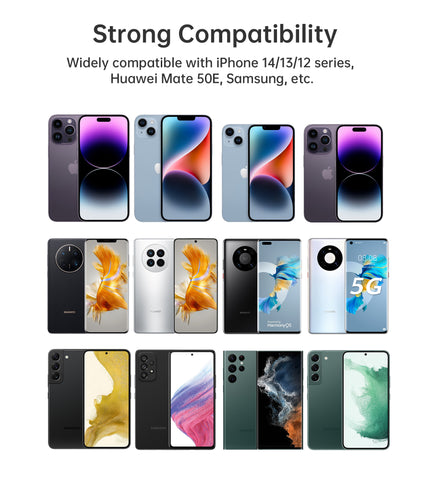 Specifications
Model Number: B659
Solar Power: Single Crystal 1.8W
Product Color: Black, White, Orange, Blue, Green
Cell Type: Polymer Cell
Capacity: 10,000mAh
Input: Type-C: 5V/2A
Output: USB-A Port 1: 5V/2.1A and USB-A 
Port 2: 5V/2.1A
Qi Wireless Power: 5W
Product Size: 171*84*22mm
Packing Size: 191*117*25mm
Shell Material: Plastic ABS + TPU
Packing Information: 29.5*37*20 cm (30 units/12.8kg)
Weight: Product (328g) + Package (82g)
Accessories: Micro cord, Velcro cord, User MAnual
Other Features: Large capacity, High-brightness flashlight, fully waterproof.