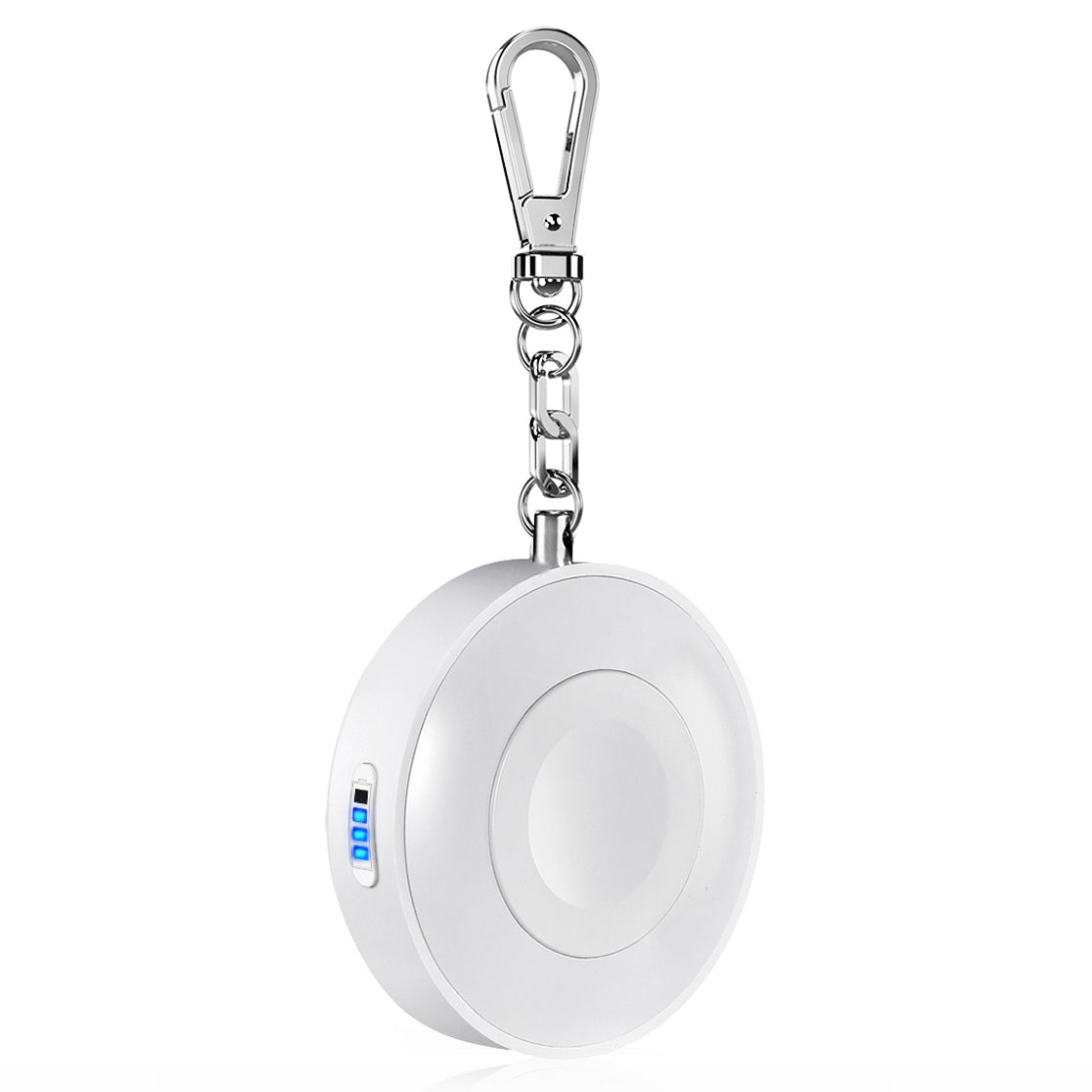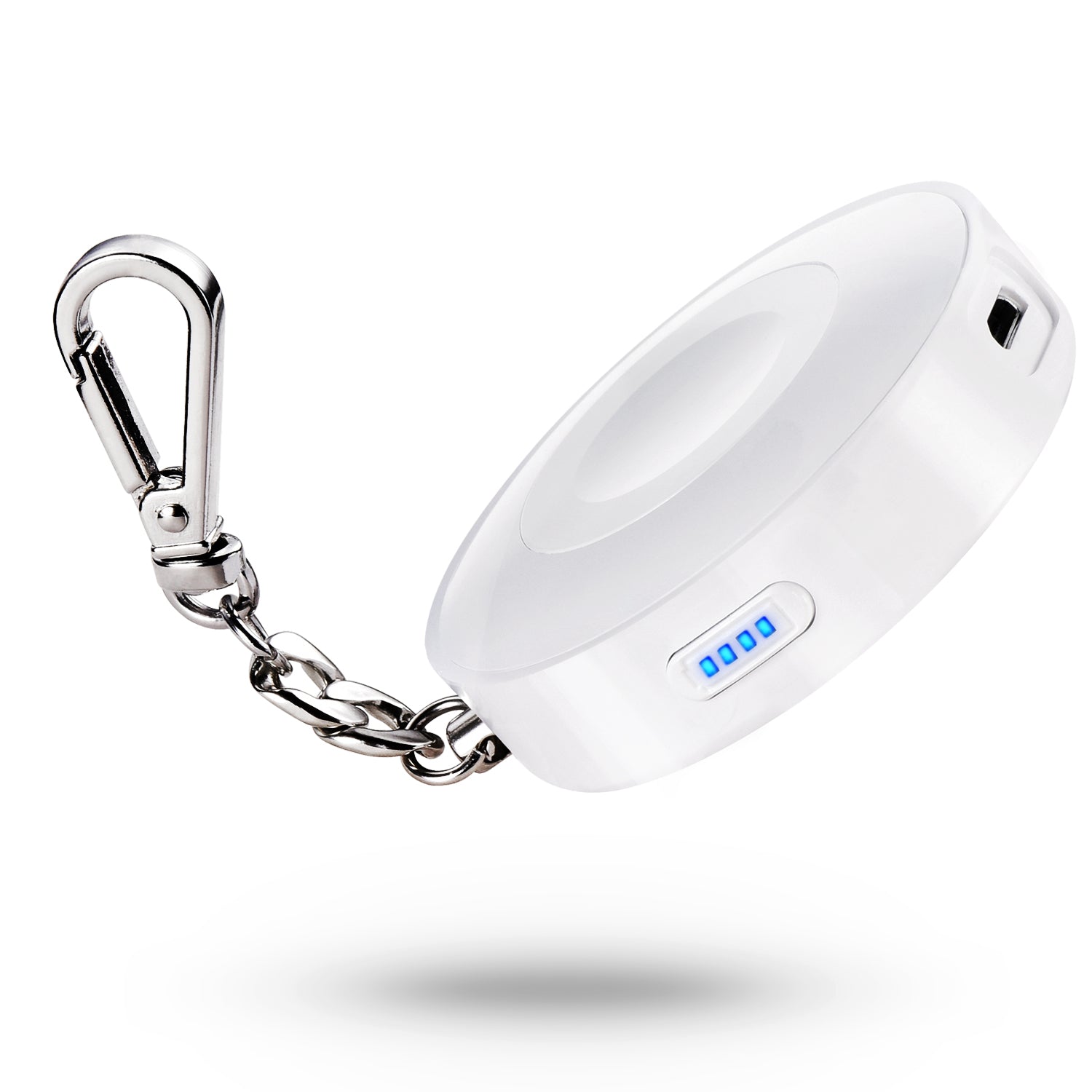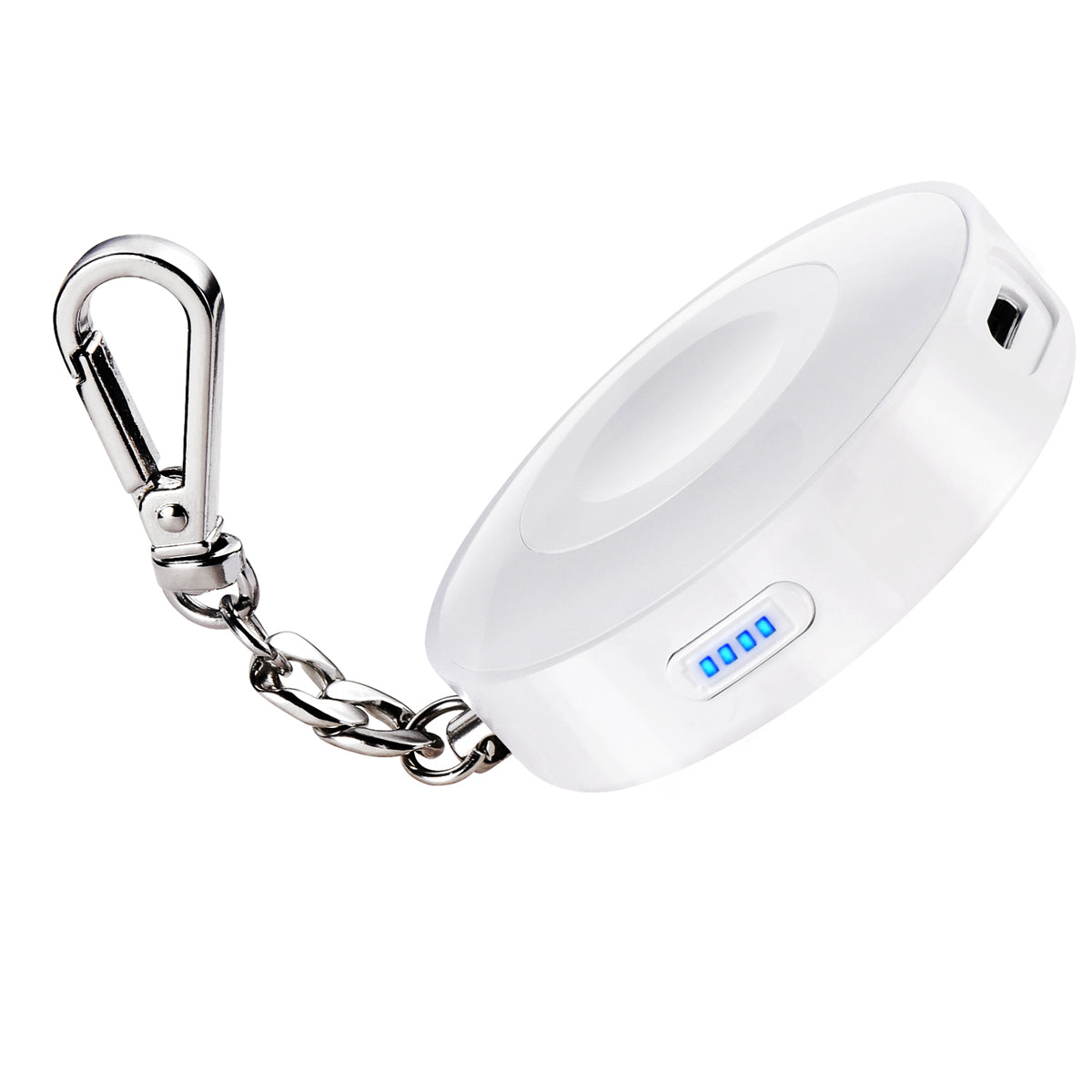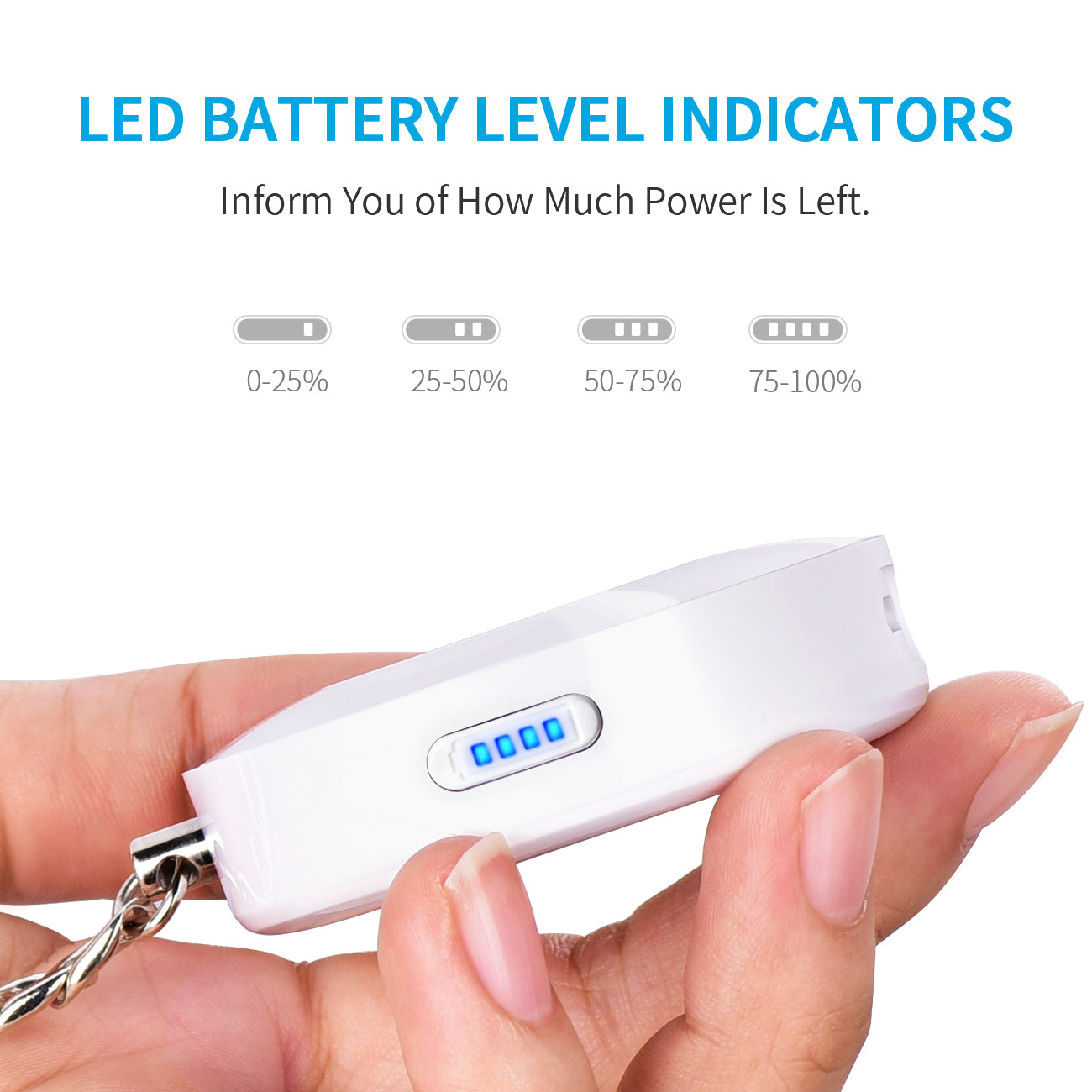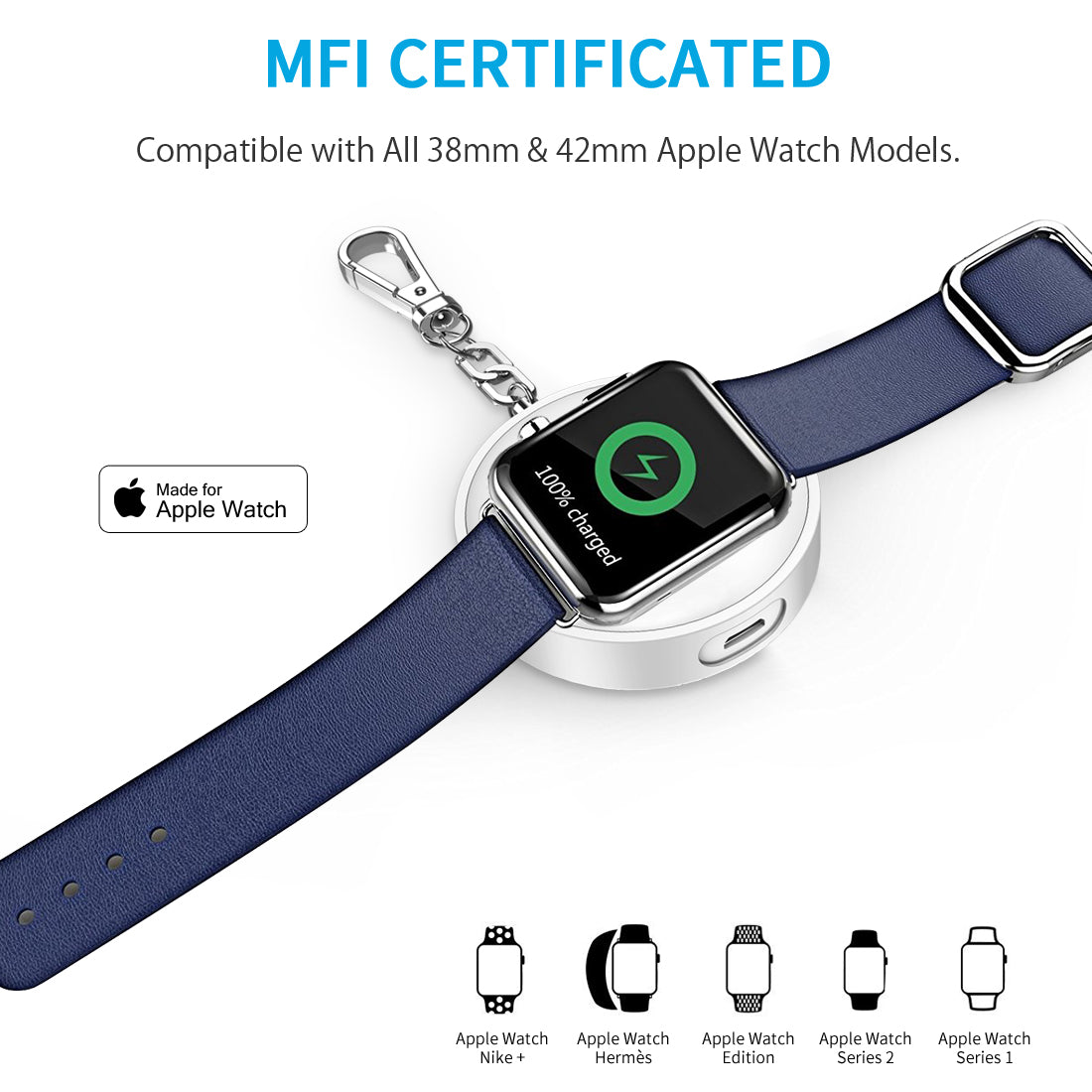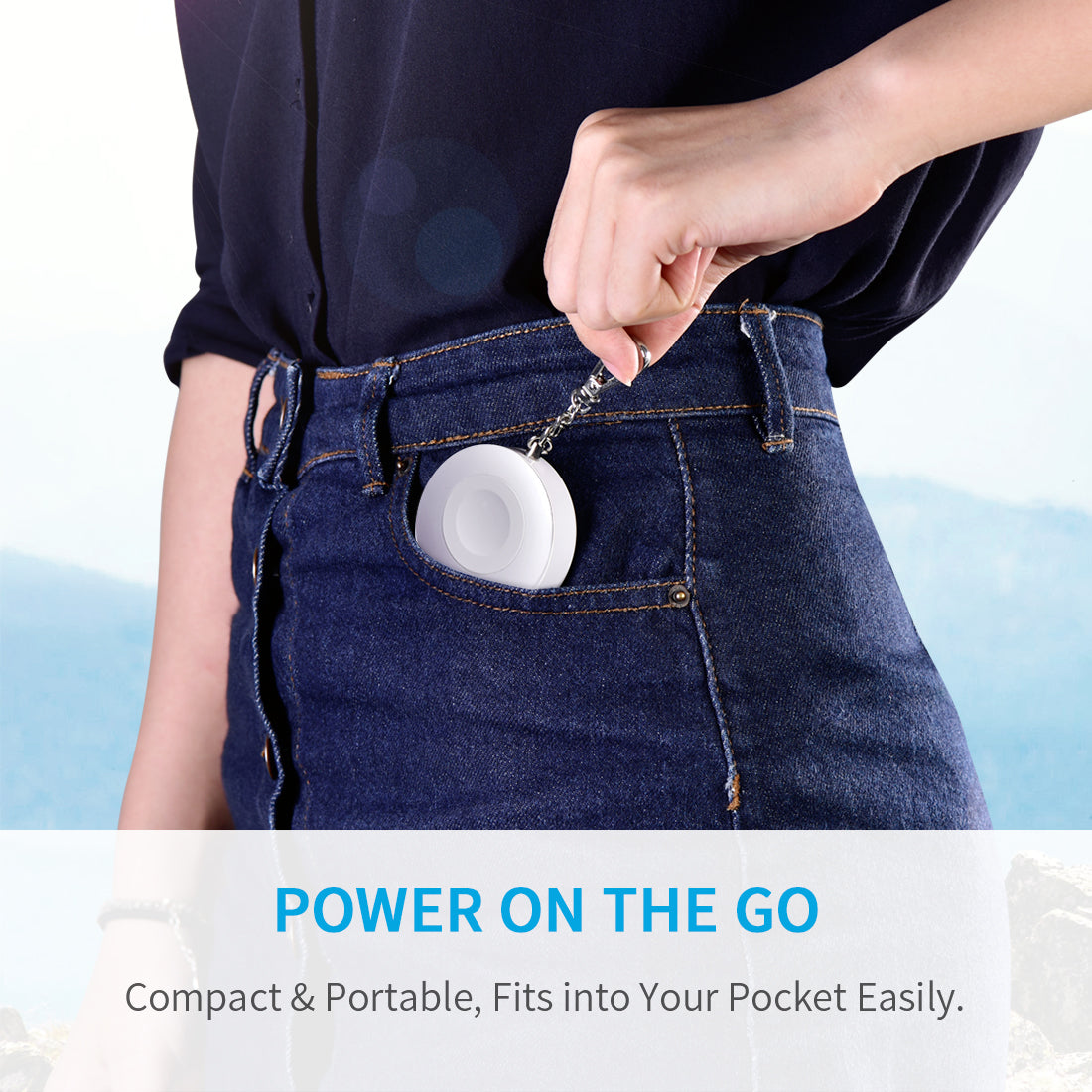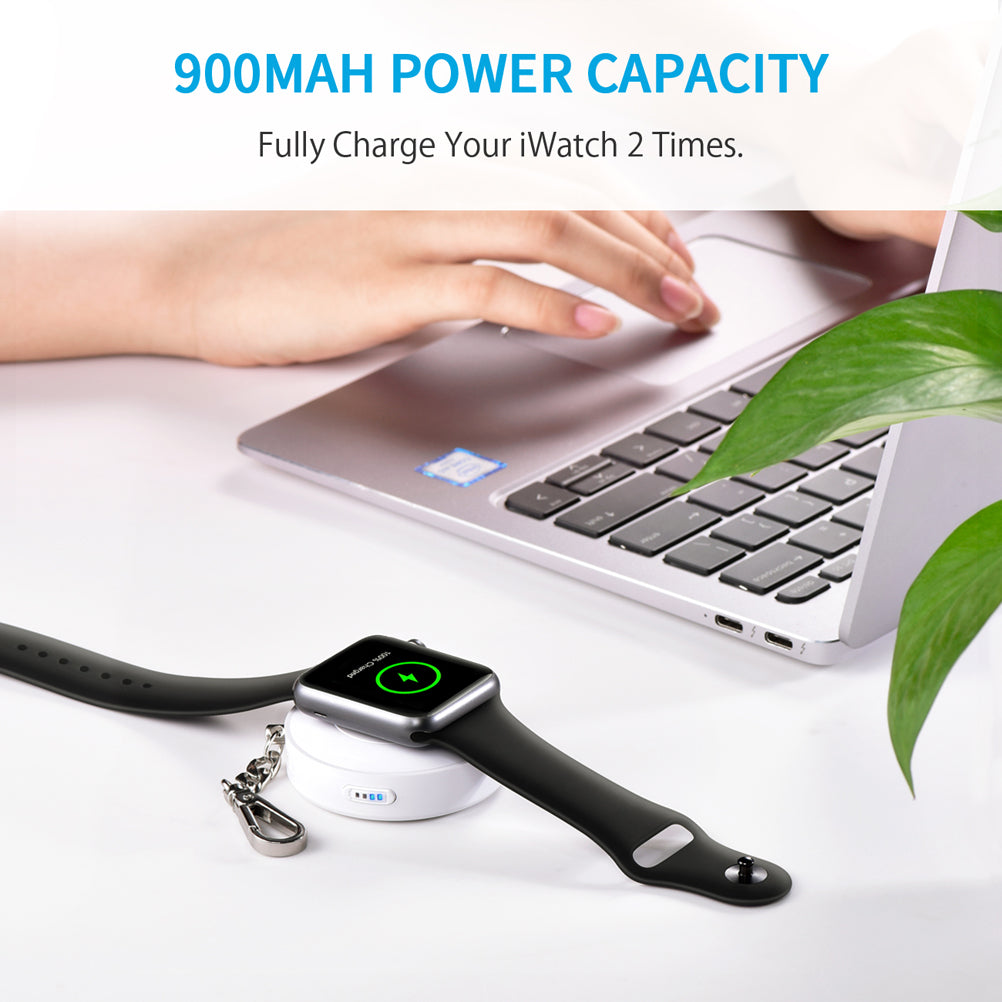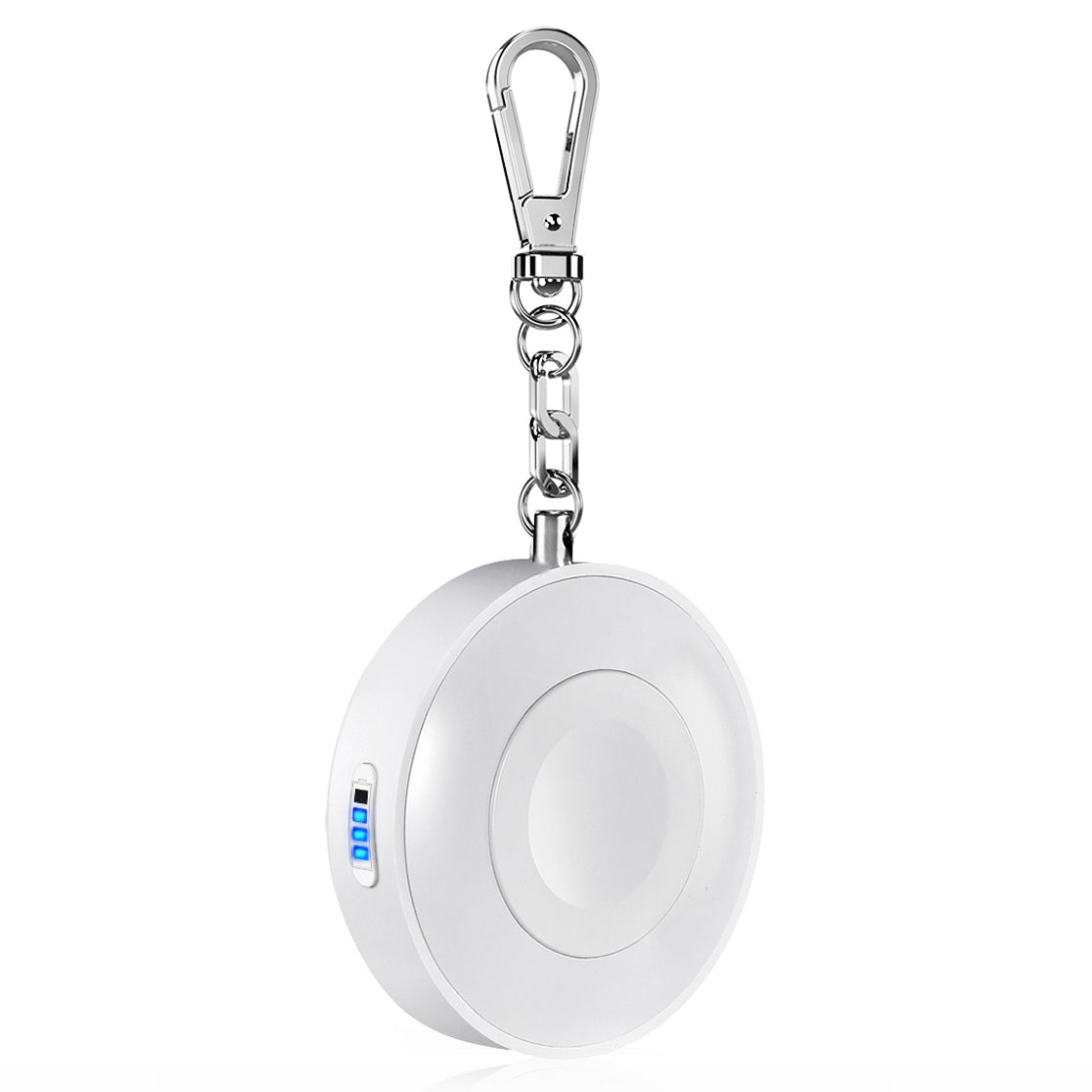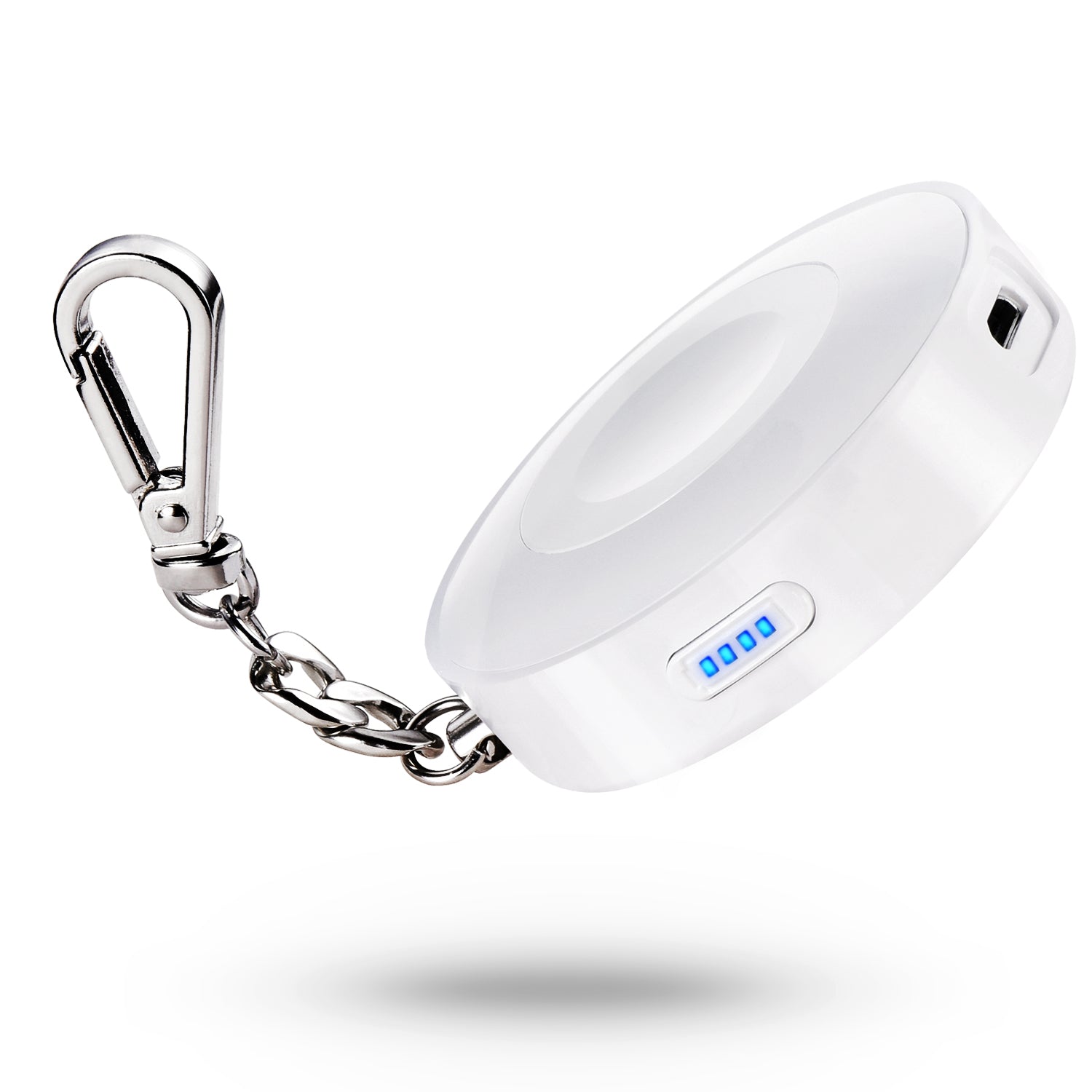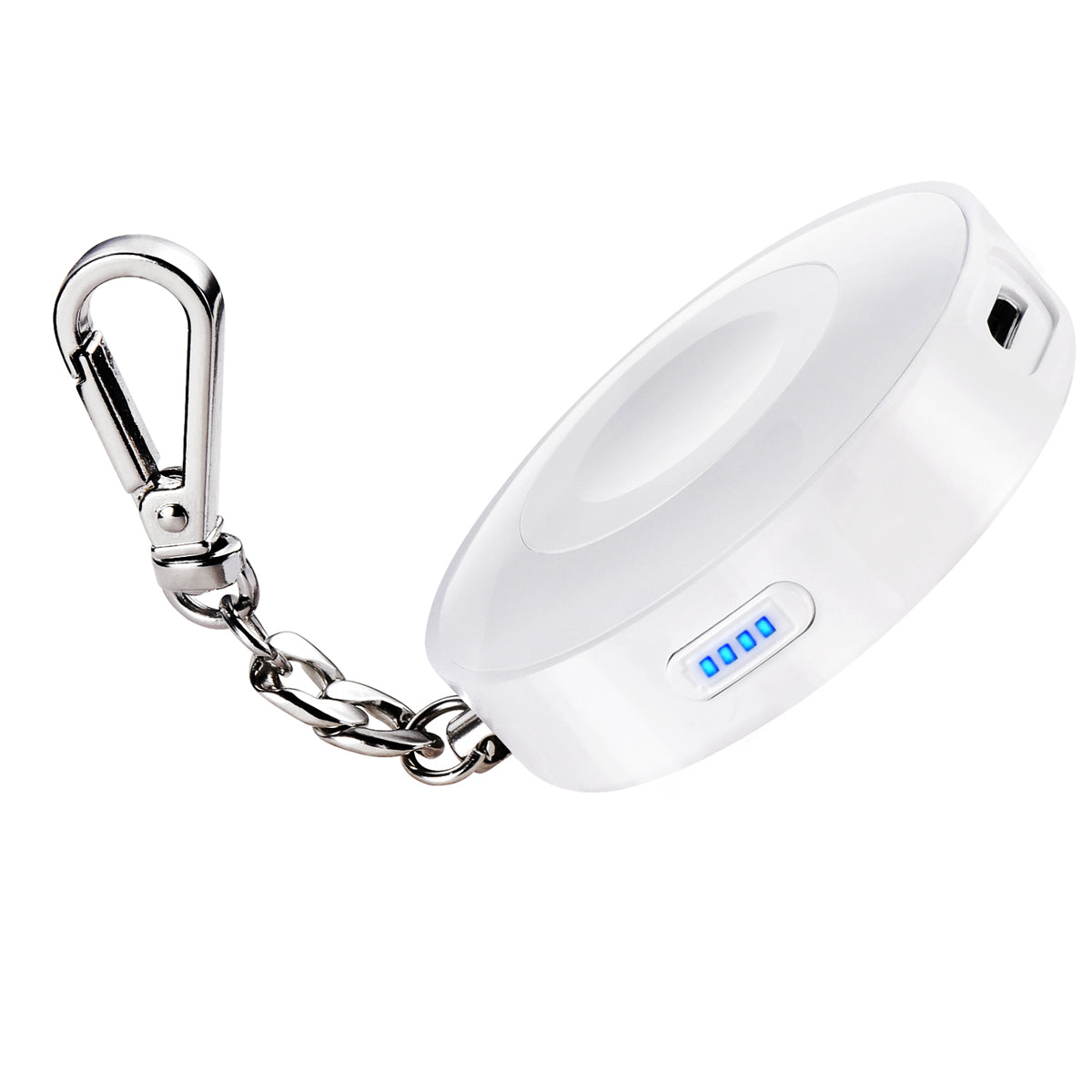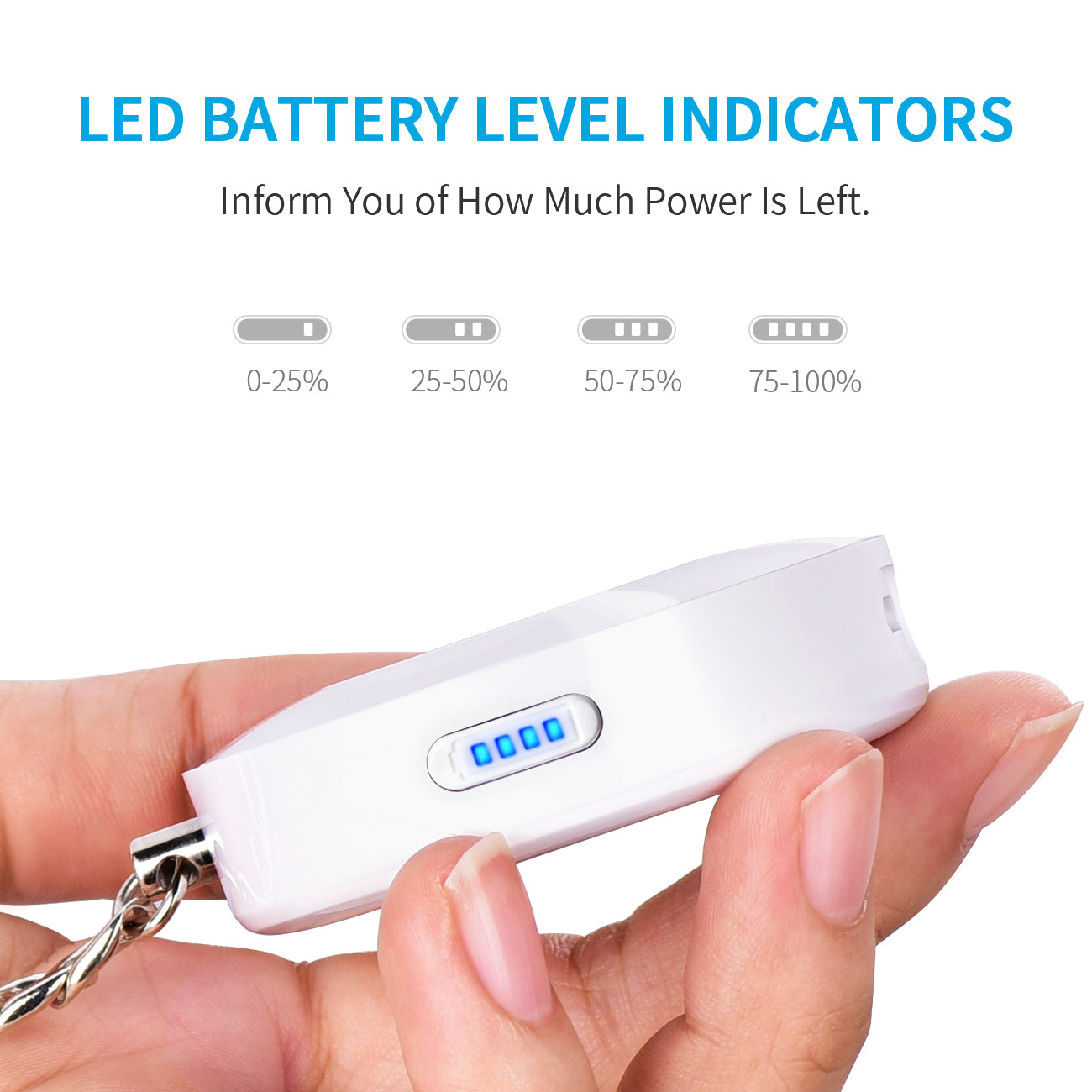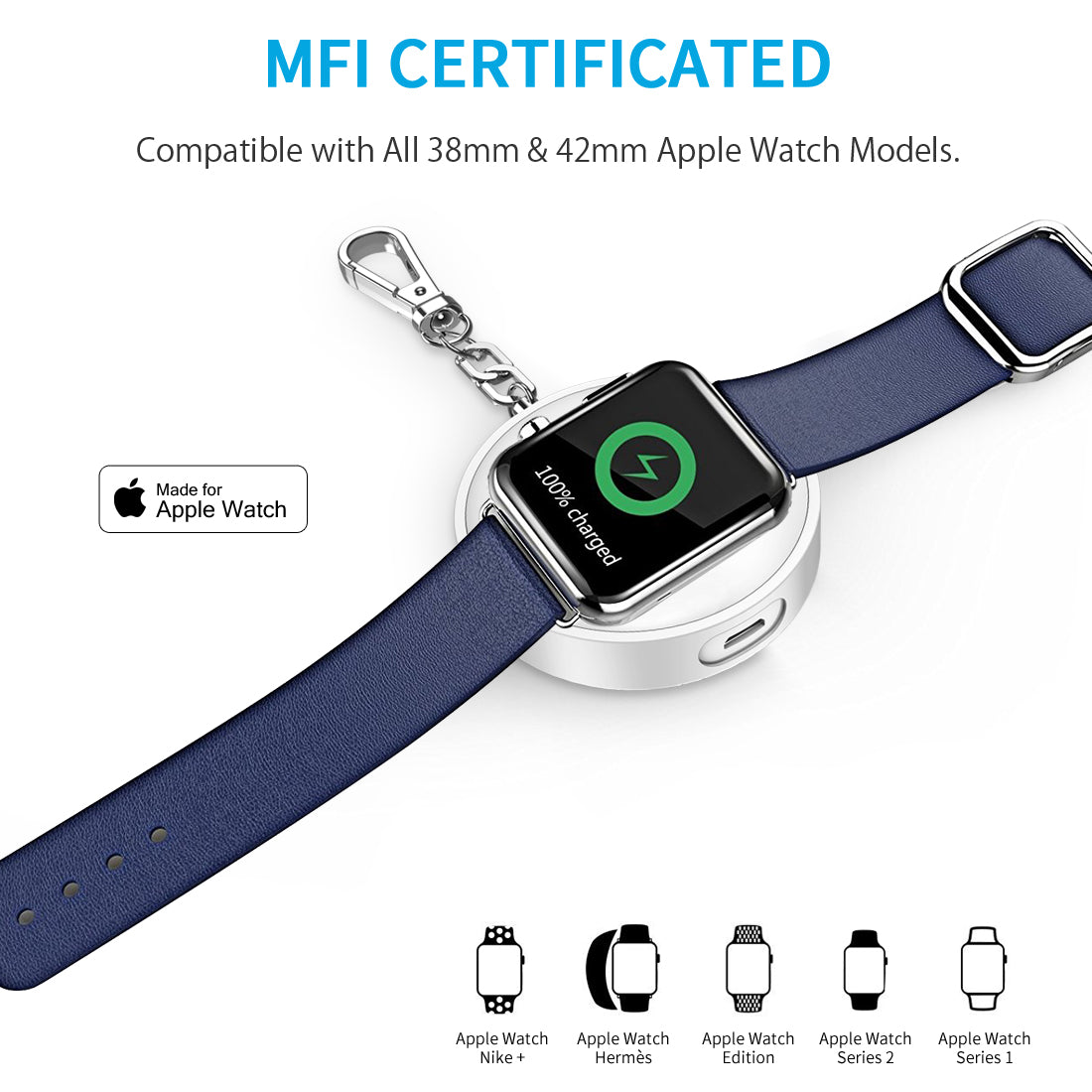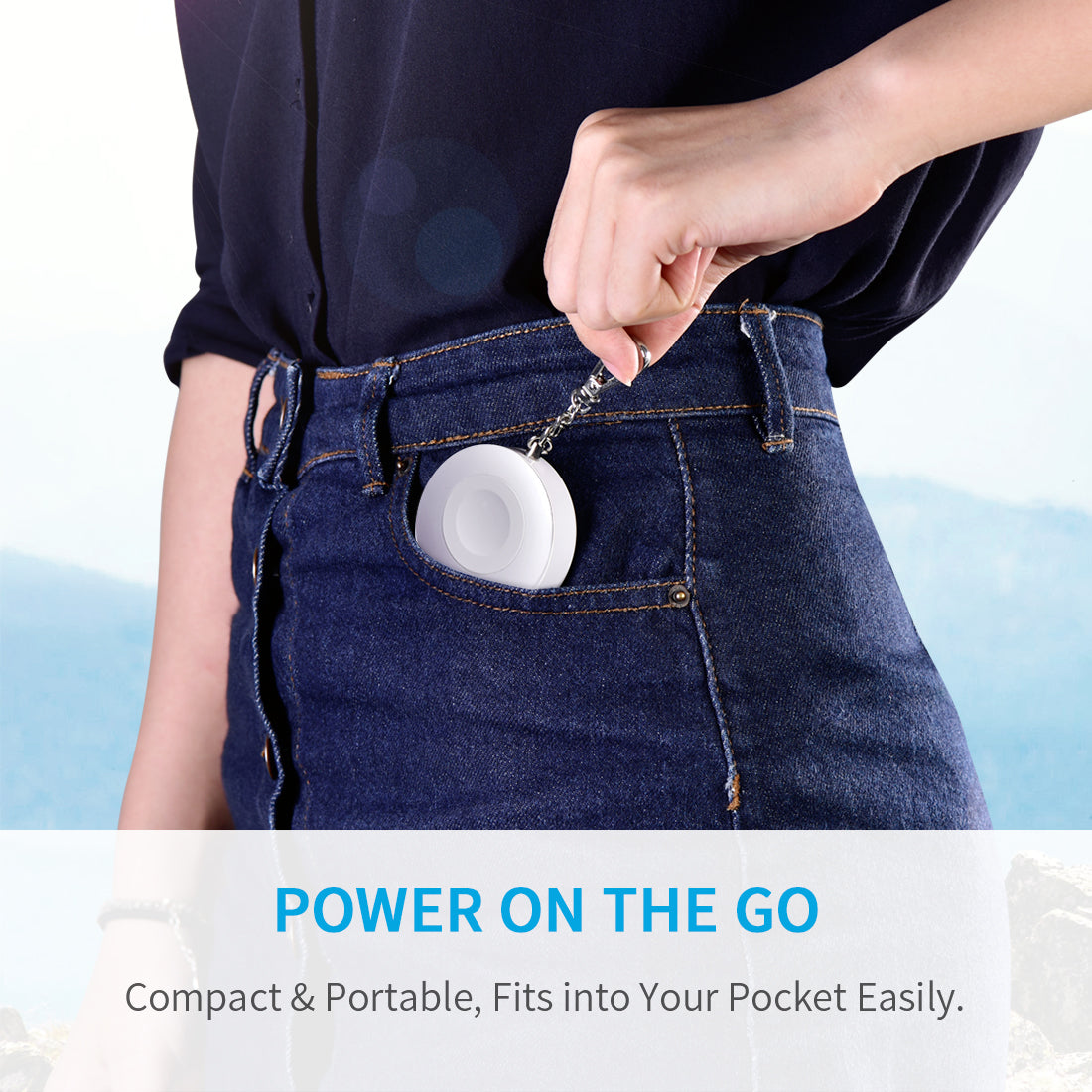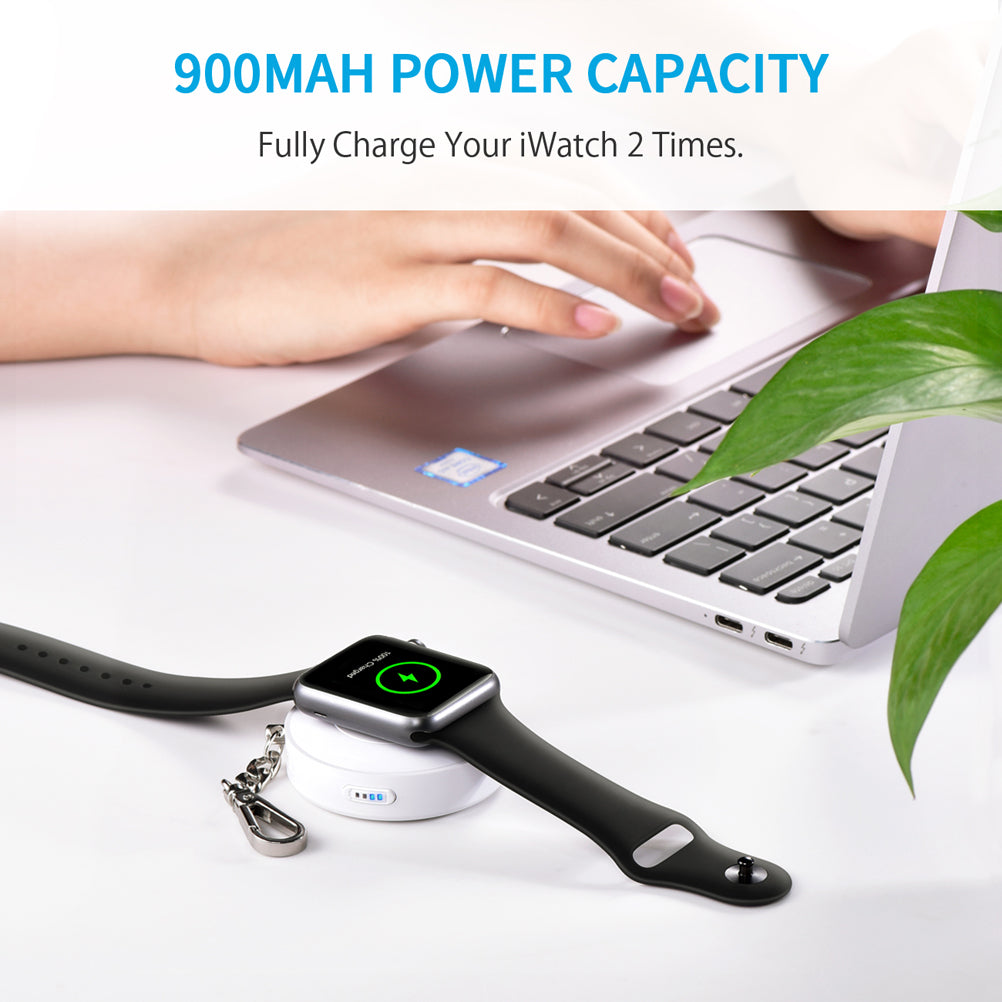 T313 Choetech 900mAh Apple Watch Power Bank
Choetech's Apple Watch Power Bank is MFi certified and complies with all of Apple's safety standards, safe charging, and provides multi-protection without damaging your device. This portable Apple Watch charger with a built-in 900mAh high-density polymer rechargeable battery provides enough power for your Apple Watch and can charge it fully two to five times, depending on the Watch Series. 
Model: T313
Wireless Charger for iWatch: This Apple Watch power bank charger doesn't need any cables. With the magnetic charging module, you can charge your watch anytime, anywhere, instead of a long cable or an oversized base.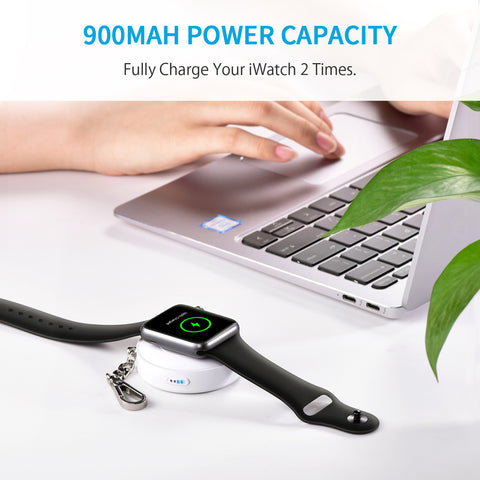 Portable Apple Watch Charger Compatible: The portable Apple Watch charger could be safely used with confidence on all Apple Watch versions, compatible with Apple Watch Series 1/2/3/4/5/6/SE/7/8 38mm/40mm and 42mm Apple Watches.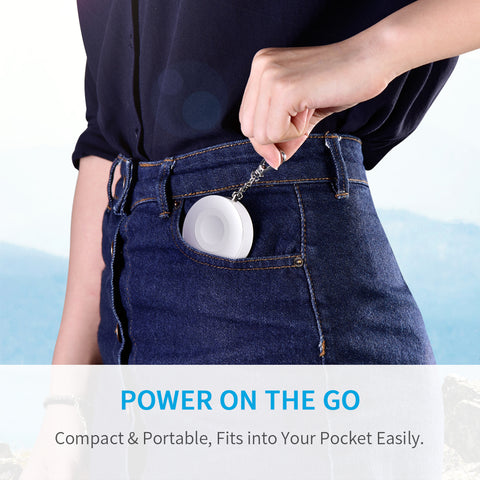 Package Content:  1 x Portable Apple Watch Power Bank, 1 x User Manual.
MFi Certified Portable Apple Watch Charger
Approved by MFI (PPID 211915-0192), this Apple Watch charger could be safely used for most Apple Watch versions, including both 38mm and 42mm Apple Watch, Apple Watch Sport, and Apple Watch Edition.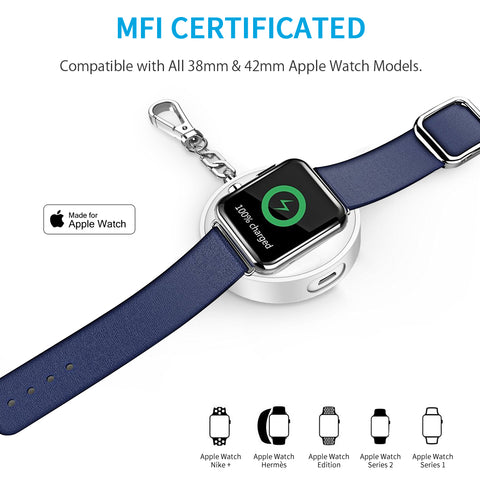 Large Battery
Built-in 900mAh high-density polymer rechargeable battery provides enough power capacity to fully charge your Apple Watch two to five times. Your Apple Watch  will never run out of power when you're on the go.
LED Indicator
With four Blue LED battery level indicators, this Apple Watch charger enables you to easily view the remaining battery capacity.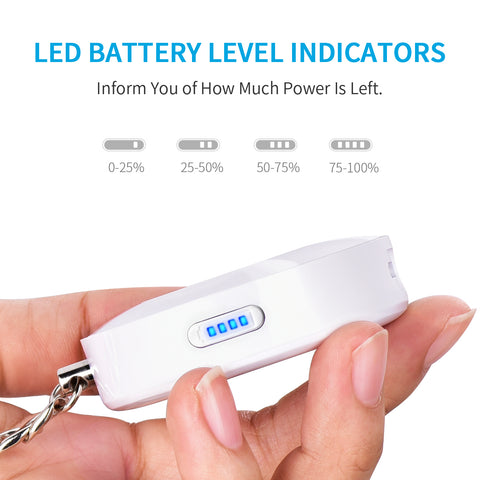 Safety Charging
Features overcharging, over-voltage, over-temperature, and over-current protection without damaging your devices.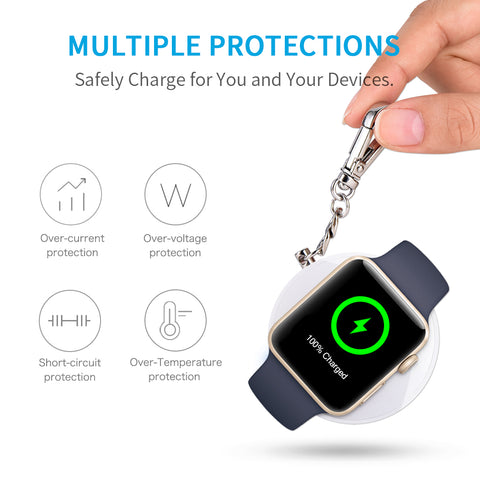 Specifications
Product Model: T313
Interface: Micro USB port
Capacity: 900mAh
Power Input: 5V/1A
Power Output: 5V/0.4A
Available Color: White
Material: Plastic
Product Size: 5.5*5.5*1.5cm
Package Size: 90*90*25mm
Net Weight: 142g
Certification: Apple MFi Certified, CE, FCC, RoHS (PPID:211915-0192)
LED Indicator: Blue LED for charging state (1LED -- 0%-25%; 2LED --25%-50%; 3LED -- 50%-75%; 4LED -- 75%-100%)
Warm Notice
1. Another Micro USB cable is required in order to charge this portable power bank.
2. Please remove your watch once it is fully charged and do NOT leave it charging overnight, for the power bank will NOT automatically shut off when your Apple Watch is finished charging. 
Customer Reviews

★★★★★
Eric, December 16, 2020
I had bought a wireless charger from Choetech and decided to give this wireless watch charger a try. I was actually surprised at how convenient and easy it was to use for the Apple Watch. It is so much better to use for traveling back and forth for a weekend trip than having to remember the special charging wire - which has to be removed from the stand I have it set up in. I would recommend it for the convenience and for the fact that it works well. I have not had the ability to use for more than one charge, but one charge is really all i need it for when traveling.
★★★★★
Brian, July 19, 2020
There's usually not much to say about a battery pack unless it doesn't work, so I don't have much to say! This 900mAh pack is small enough to easily throw in a purse or travel bag, though probably a bit large for a keychain. It charges via microUSB and provides ample power to charge a fully dead Apple Watch a few times. Perfect for a weekend trip or to throw in a bag for emergency power!