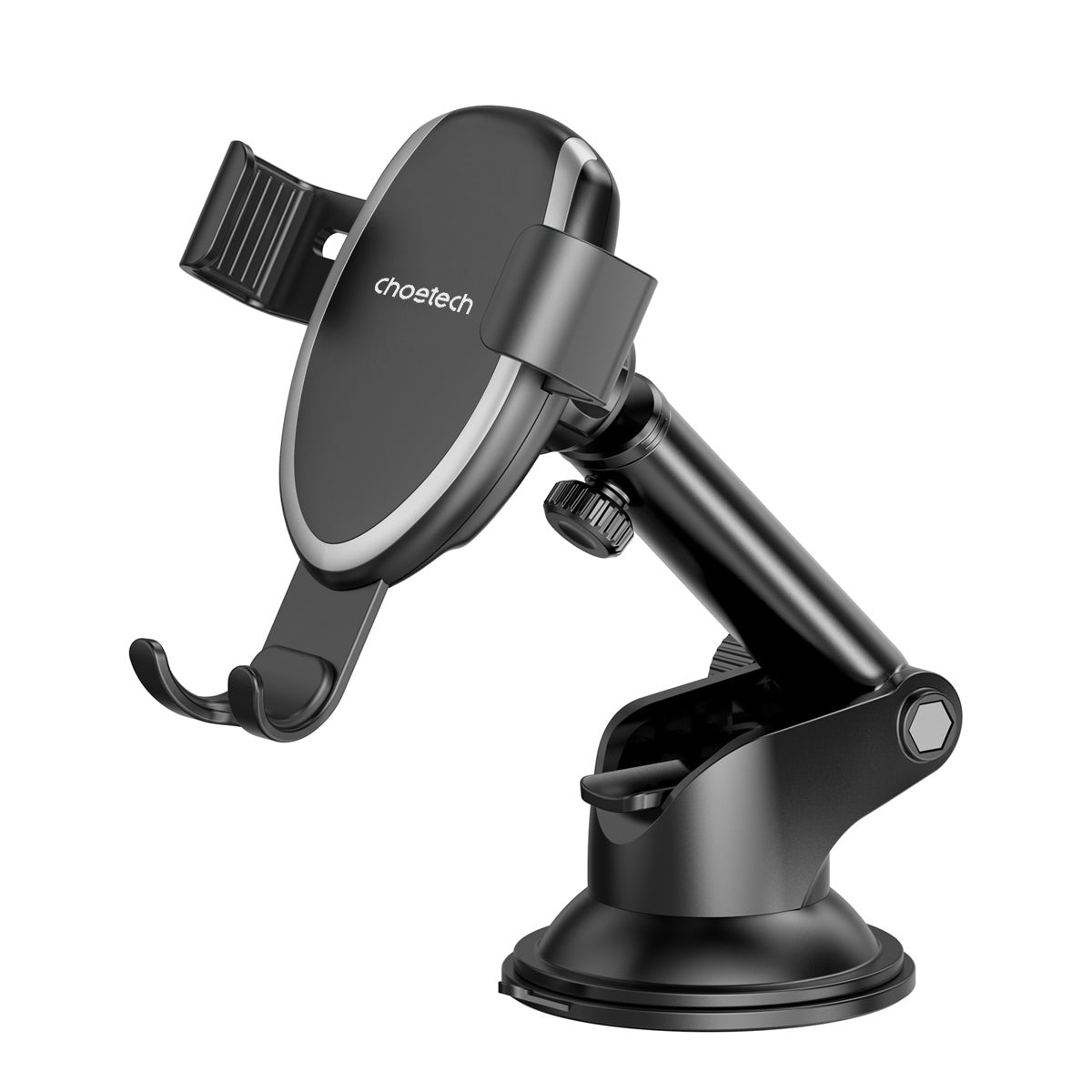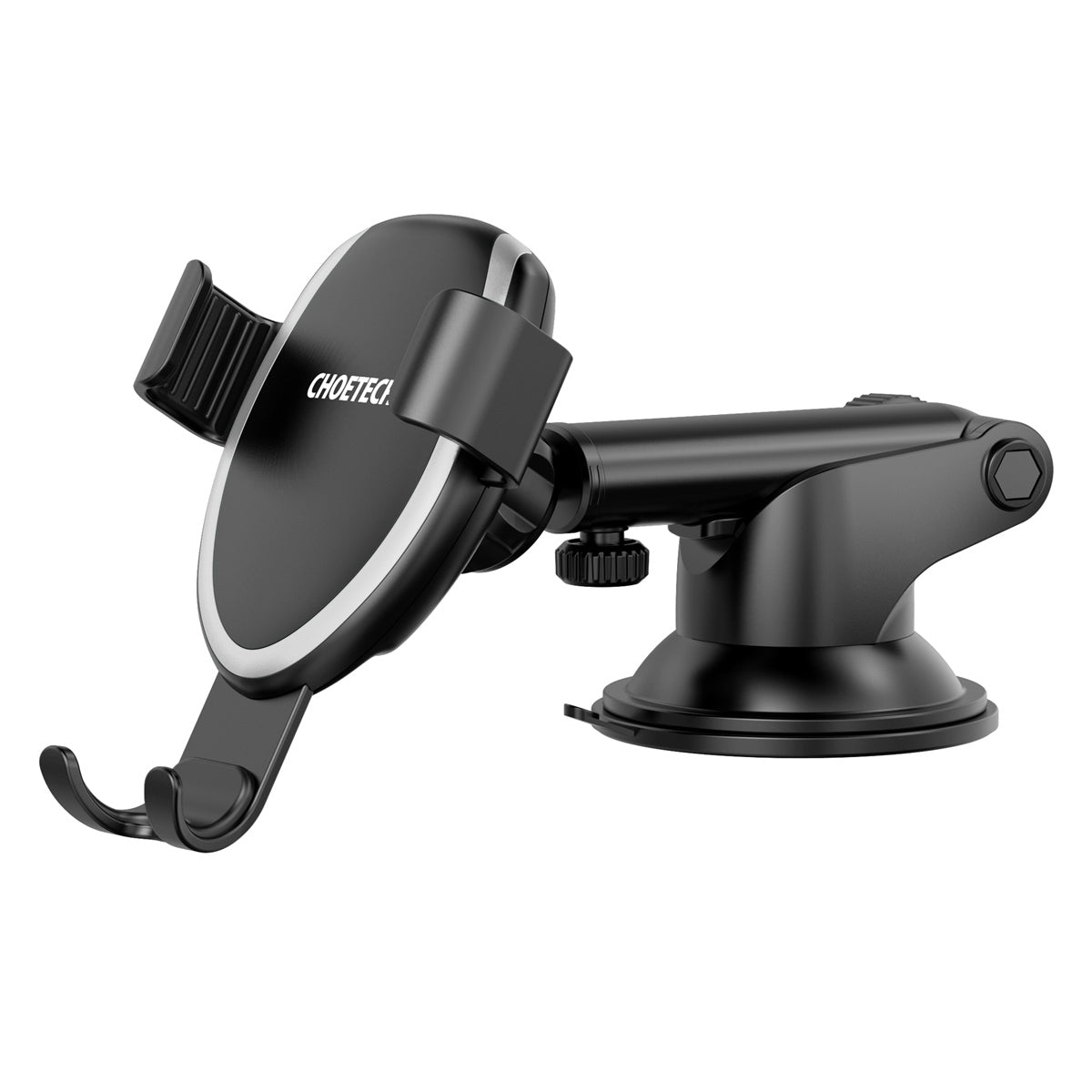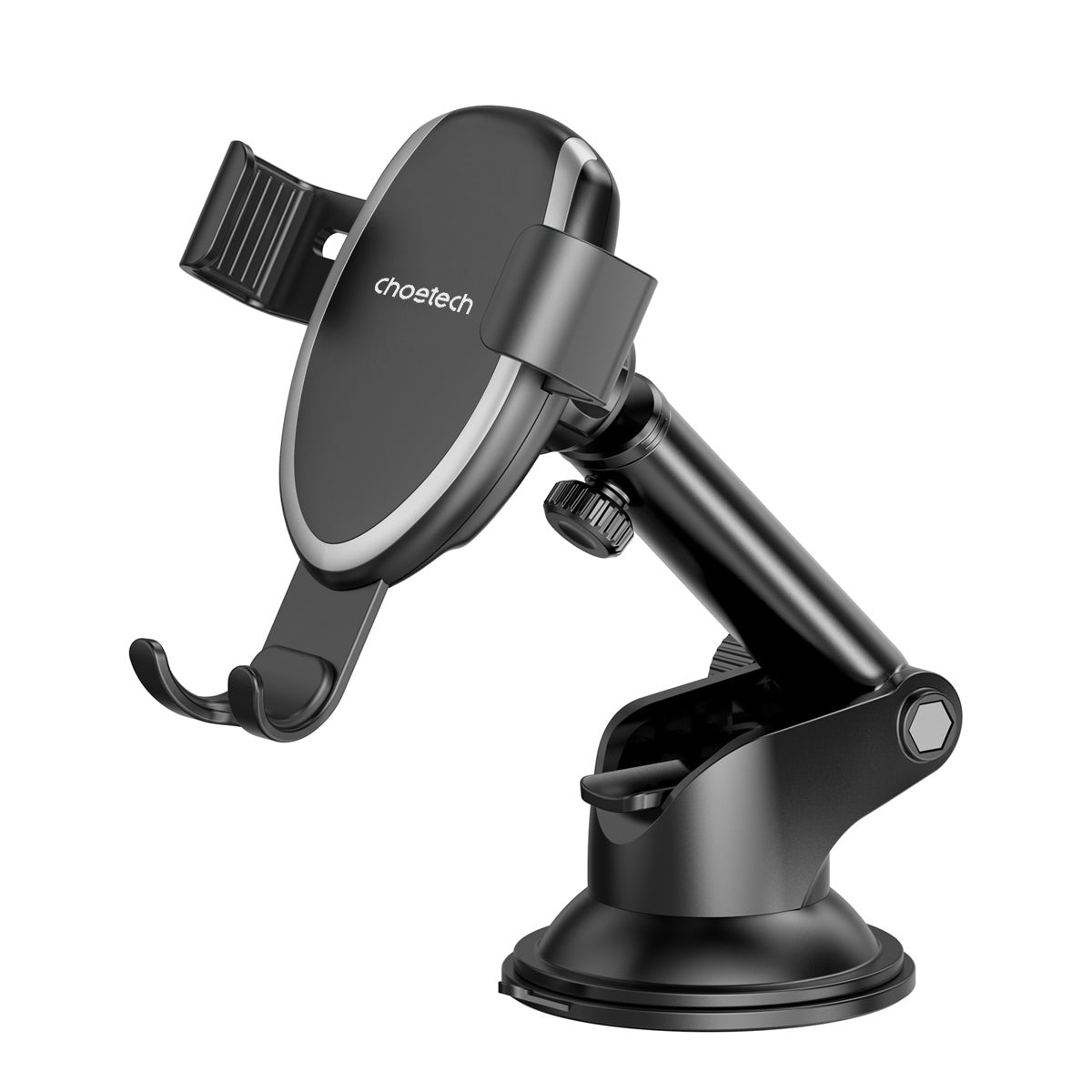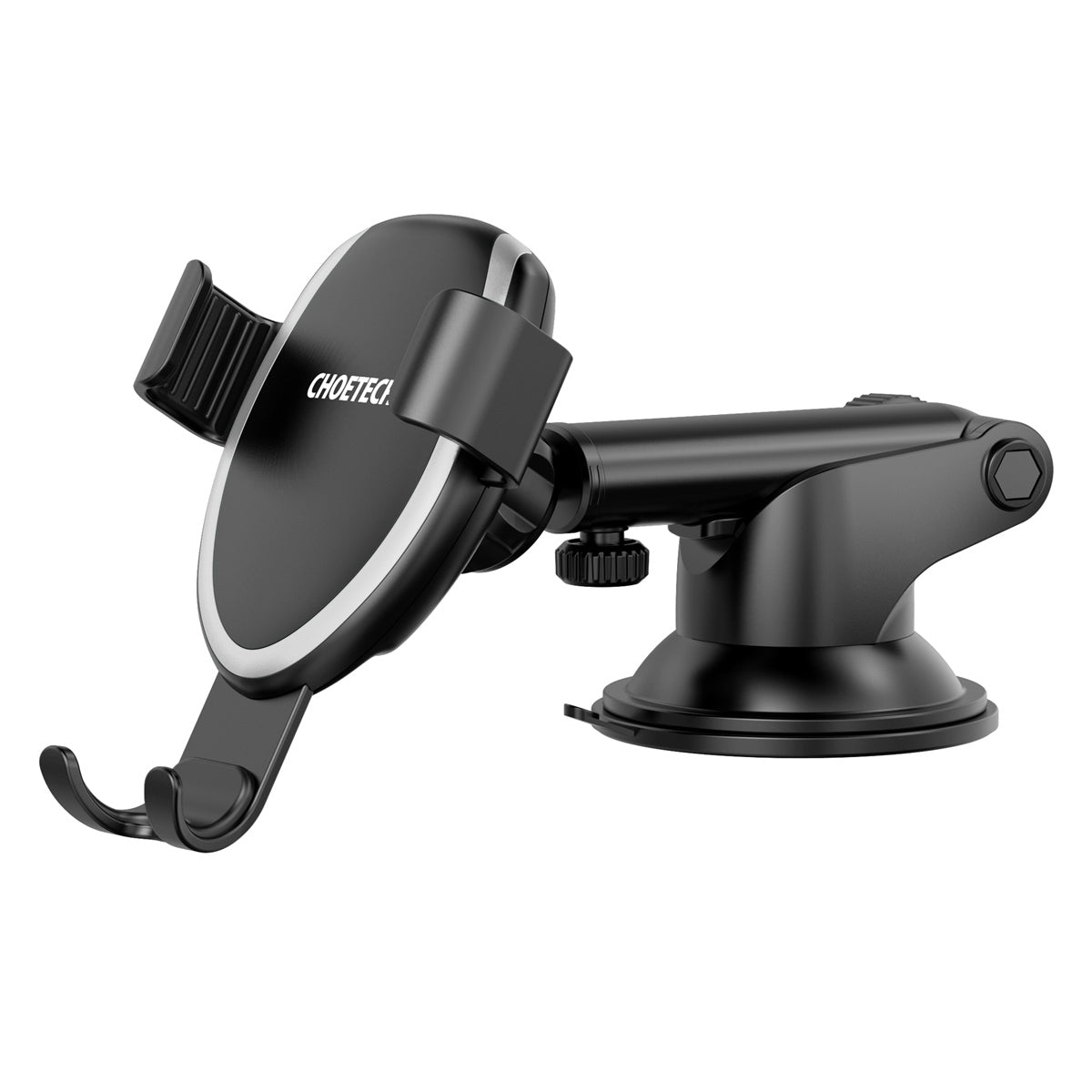 T536-S Choetech 10W Gravity Wireless Car Charger
Two Charge Mode

Allows fast wireless charging and standard wireless charging for your smartphones. Fast Charge Mode is only available for Samsung S9, S9+, Note 8, S8, S8+, S7, S7 Edge, S6 Edge+, Note 5. (NOTE: A Quick Charge 2.0/ 3.0 power adapter must be used for fast wireless charging. ) Other Qi-enabled devices such as S6, S6 Edge, Nokia 9, Nexus 4/5 will be charged at standard speed. (Note: A 5V/2A (min) or above power adapter is needed for standard charging.)
One-Hand Operation
With gravity linkage design, you can just put your phone on the car charger and slide it down, then this car charger will grip your phone securely and provide wireless charge simultaneously, very easy and convenient for charging while driving.
Secure Grip
The fast wireless car charger, with soft silicone on the phone clamp arm and air vent mount, will hold your phone securely and prevent it from falling off. Besides, the hook on the end of the air vent mount makes the car charger fixed more securely on your car. And these smart design won't scratch your phone or damage your car.

Intelligent Self-Protection
Equipped with advanced circuitry, this car charger will protect your phone against overcharging, over-voltage, over temperature and over-current, ensuring safety for your devices and you.

Specification
Product Model: T536-S
Interface: Micro USB
Power Input: 5V/2A; 9V/1.8A
Power Output: 10W(Max)
Material: Anti-fire ABS
Available Color: Black
Phone Clamp Range: 65-90mm
Package Size
Net Weight: 93g
Gross Weight: 146g
Package Contents: 1*Fast Wireless Car Charger with Air Vent Mount; 1*Micro Charging Cale; 1*User Manual; 1*Panda Bookmark
Certification : CE, FCC & RoHS
LED Indicator: Green LED for charging state (Whether LED Indicator turns off or not after fully charged, it depends on your device, not the wireless charger. If the Qi-compliance device couldn't send a charging-complete signal, the LED indicator will keep on lighting.)

Compatible Devices (Partial List)
-Fast Charging(10W Max)
Samsung S9, S9+, Note 8, S8, S8+, S7, S7 Edge, S6 Edge+, Note 5.
-Fast Charging(7.5W Max)
iPhone 8, 8 Plus, iPhone X
-Standard Charging
Samsung S6, S6 Edge, Nokia 9, Nexus 5/6 and more Qi-enabled devices.

Note:
1. The power adapter output should be 2A(min) or above.
2. The package does NOT include a wireless charging receiver.
3. It is suggested to take off the phone cover with thickness over 5mm and some unfitted case such as Metal or Magnetic Case before charging.
4. Fast wireless charging for Samsung S9/S9+ requires a separate Quick Charge 2.0/ 3.0 charger instead of the original one.
5. Be careful about the hook on the end of the air vent mount when you take off the car charger.