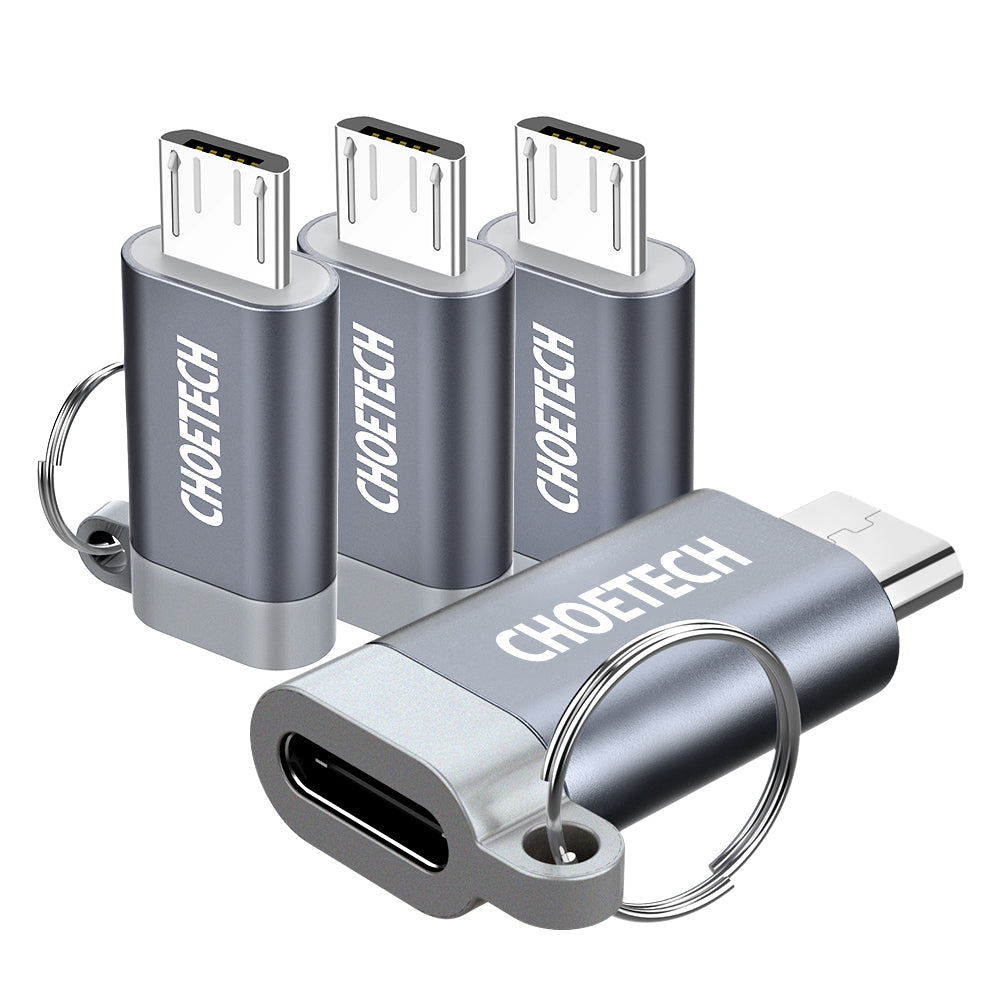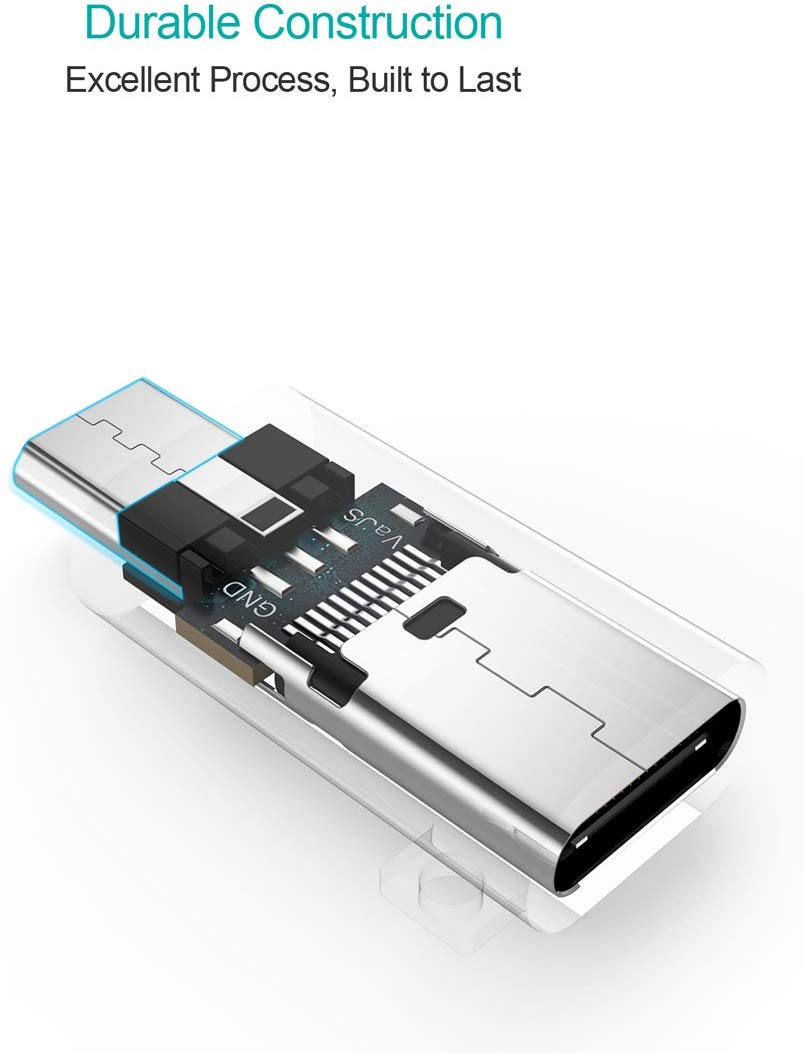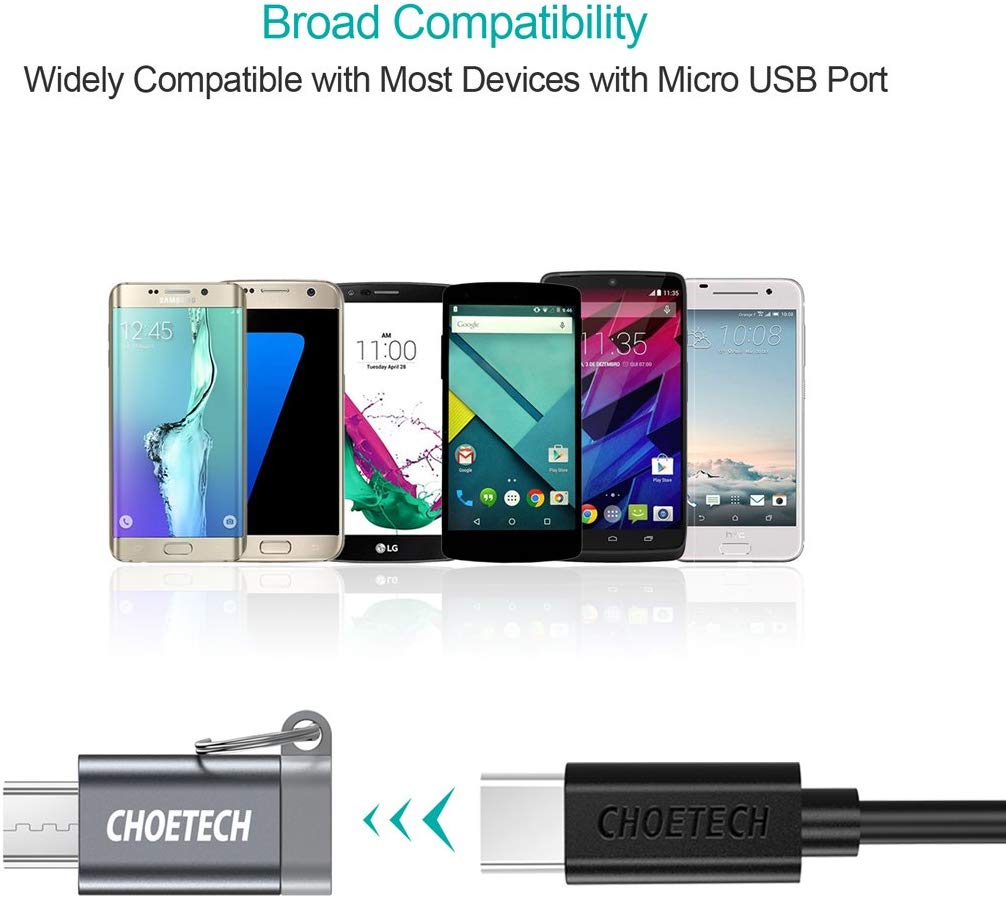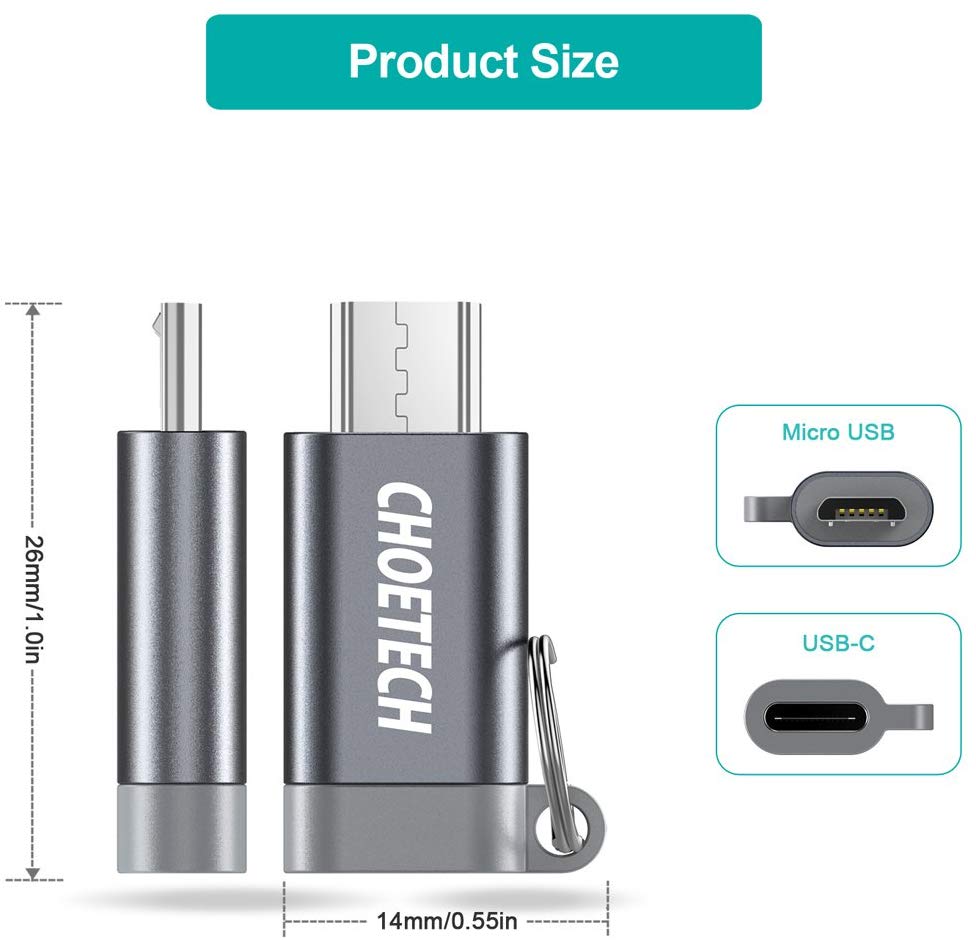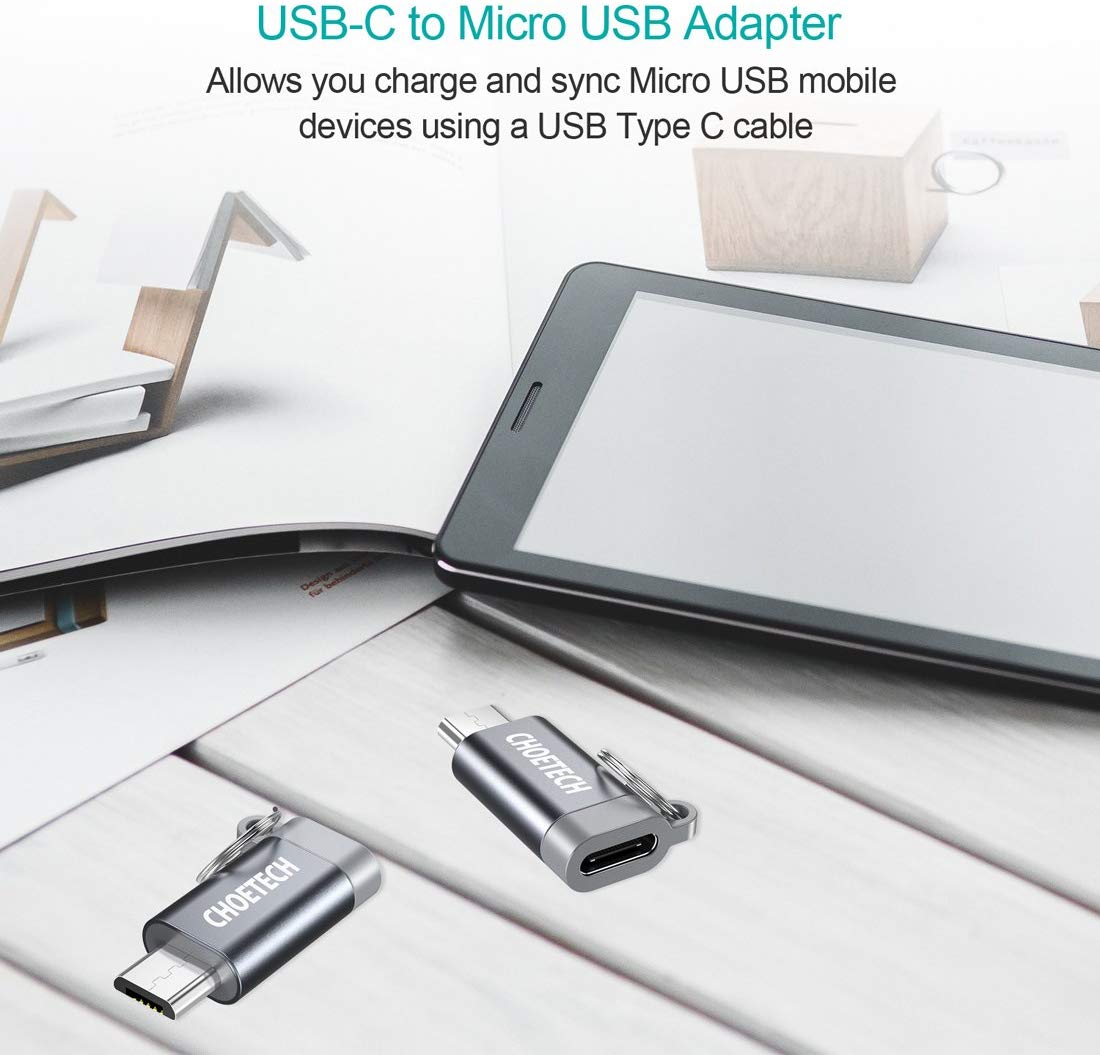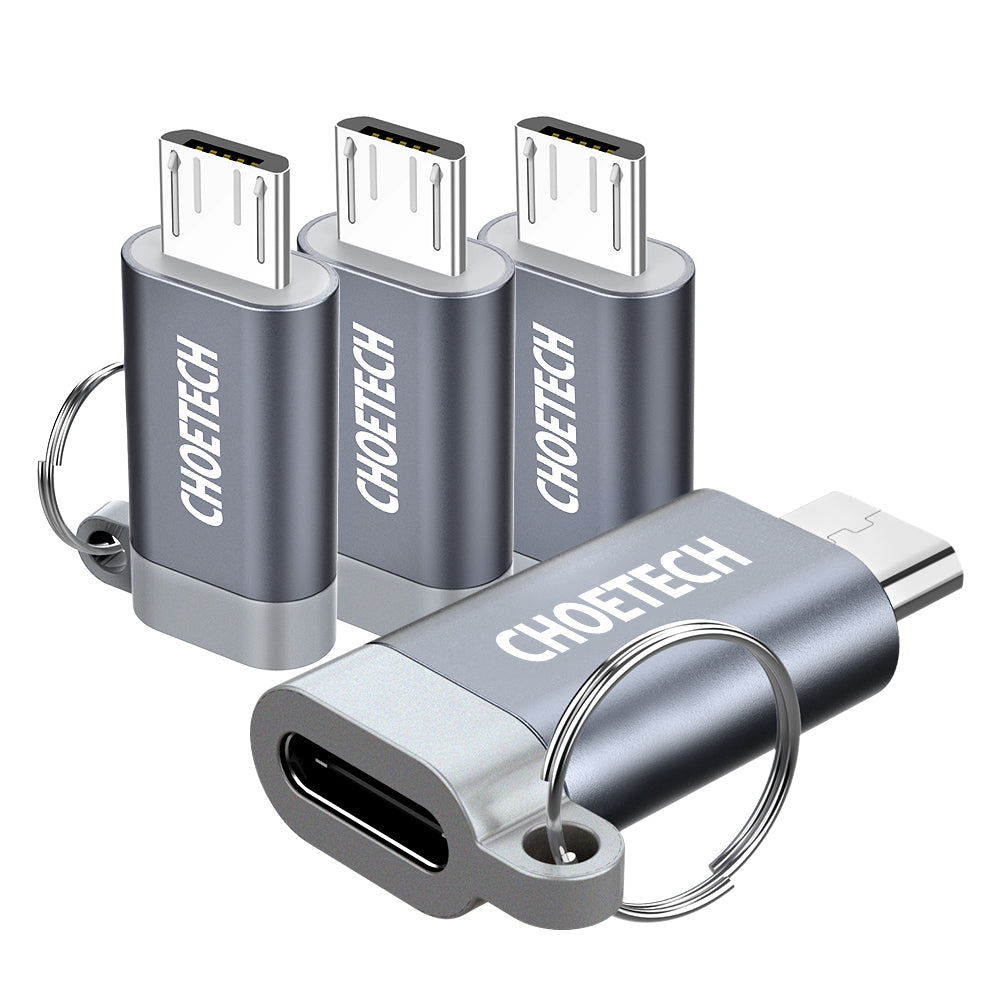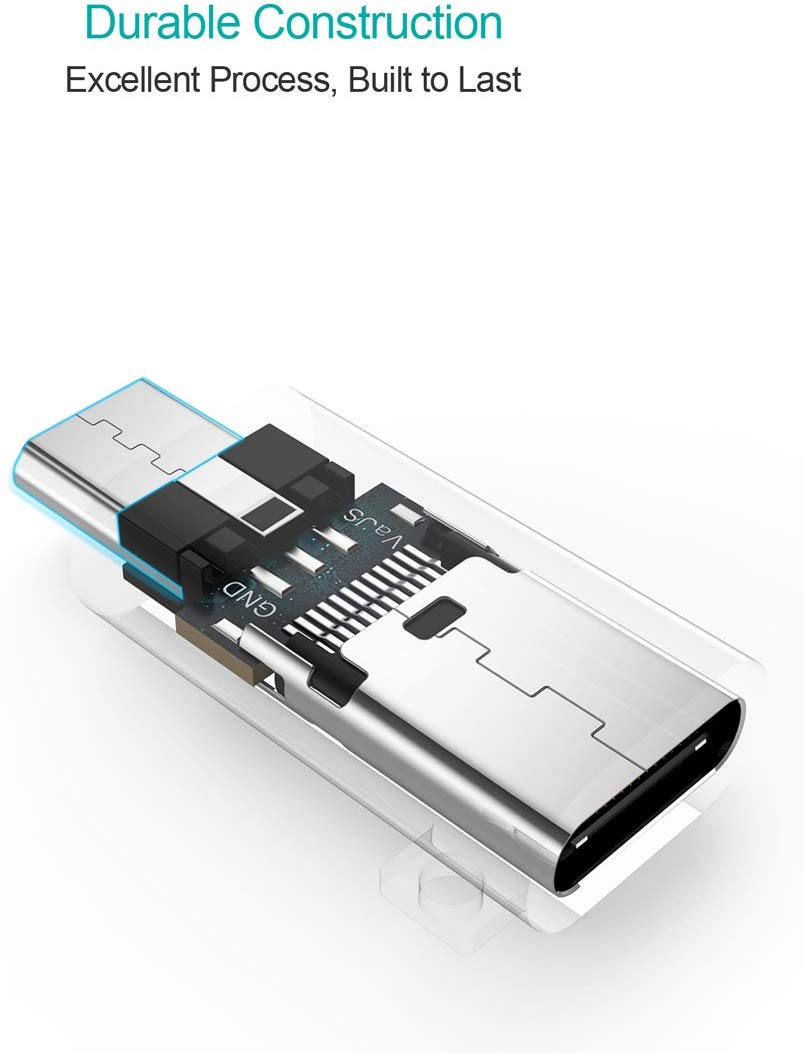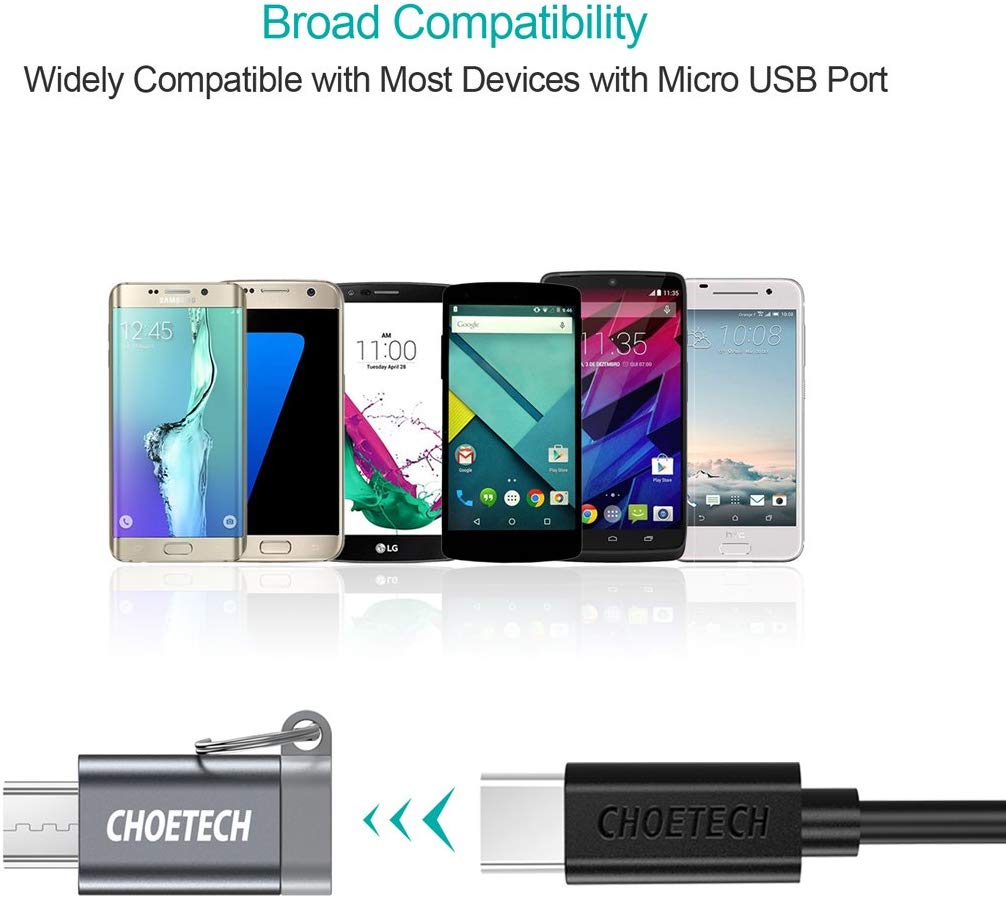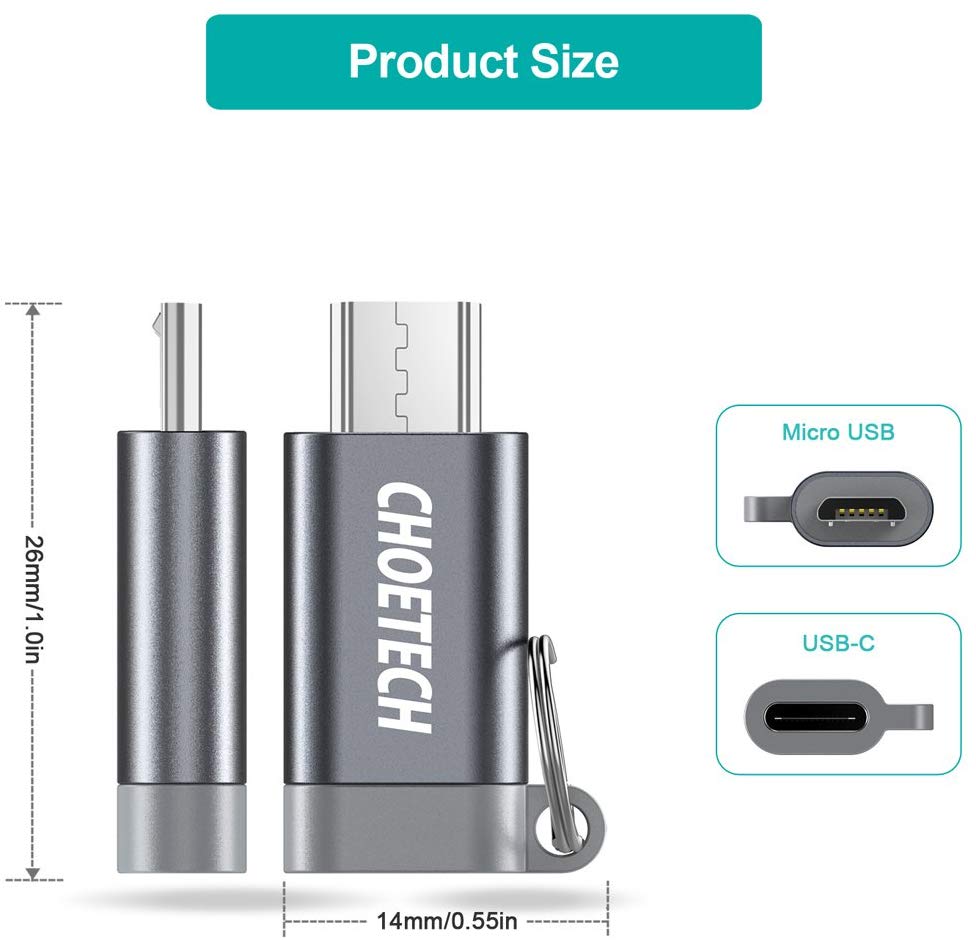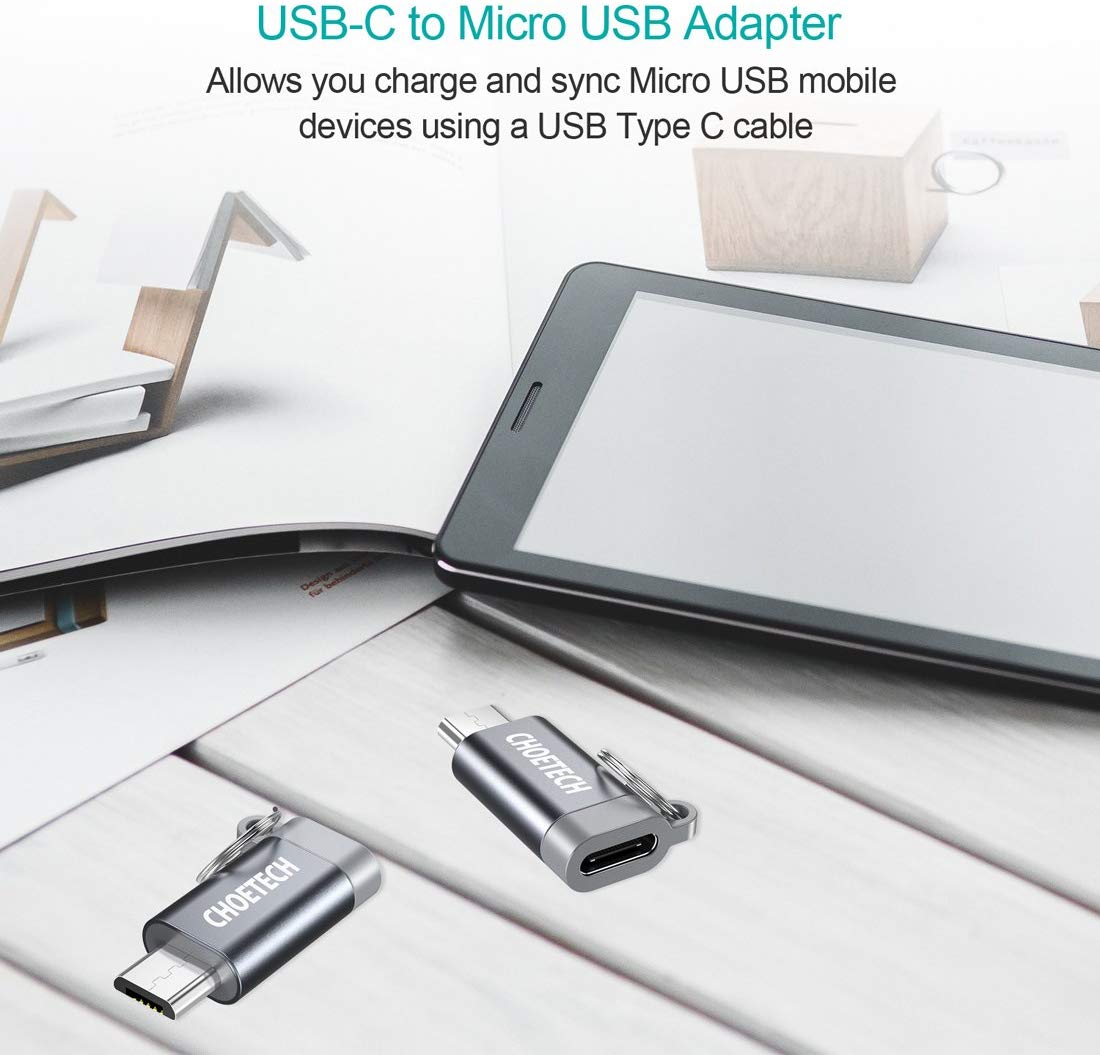 MIX00084 Micro USB to USB C Adapter, CHOETECH 4 Pack Type C (Female) to Micro USB (Male) Charge Sync Convert Connector with Keyring for Samsung Galaxy S7/S7 Edge, Nexus 5/6 and More Micro USB Devices
Colour:Gray
Product Description
USB C to Micro USB Adapter
The purpose of these adapters is to convert a USB-C cable connection to a micro USB connection for charging and syncing your Micro USB devices
【Micro USB to USB C Adapter】 Adapter for those with usb-c charges and the odd micro-usb device. This micro usb c converter connects cellphone with micro usb interface between type c cellphone, mackbook, mobile hard drive to achieve data transmission and charging.
【Fast Charge & Sync】Supports up to 2.4A of power with the appropriate USB C cable and QC 3.0 power source (either power bank, wall charger or car charger ) which allows fast charging through them and provides a maximum data transfer rate of 480Mbps. * Does NOT support OTG function.
【Plug and Play】The usb c adapter is hot-swappable and requires no drivers or software installations.Type C port is reverible, convenient to complete the conversion from type-c to micro usb.
【Huge Compatibility】Suitable for most of USB C and Micro USB devices like MacBook, New MacBook pro, Google Chromebook Pixel, NOKIA N1, MI M5/4, OnePlus 2, Galaxy S7/S7 Edge/S6/S6 Edge/Note5, LG G4, Nexus 5/6, HTC One A9 and more.

Broad Compatibility
Widely compatible with most devices with Micro USB port, such as Galaxy S7/S7 Edge/S6/S6 Edge/Note5, LG G4, Nexus 5/6, HTC One A9 and more.

Easy to Use
Simply insert the adapter's Micro USB connector into your mobile device. Then, plug your USB C cable into the adapter's USB-C port and connect the cable to a charger.

*Note:
Does not support OTG connections such as memory sticks, external hard drives, keyboard or mouse.

Package
4*CHOETECH Micro USB (Male) to USB C (Female) Adapter

Box Contains
4*CHOETECH Micro USB (Male) to USB C (Female) Adapter