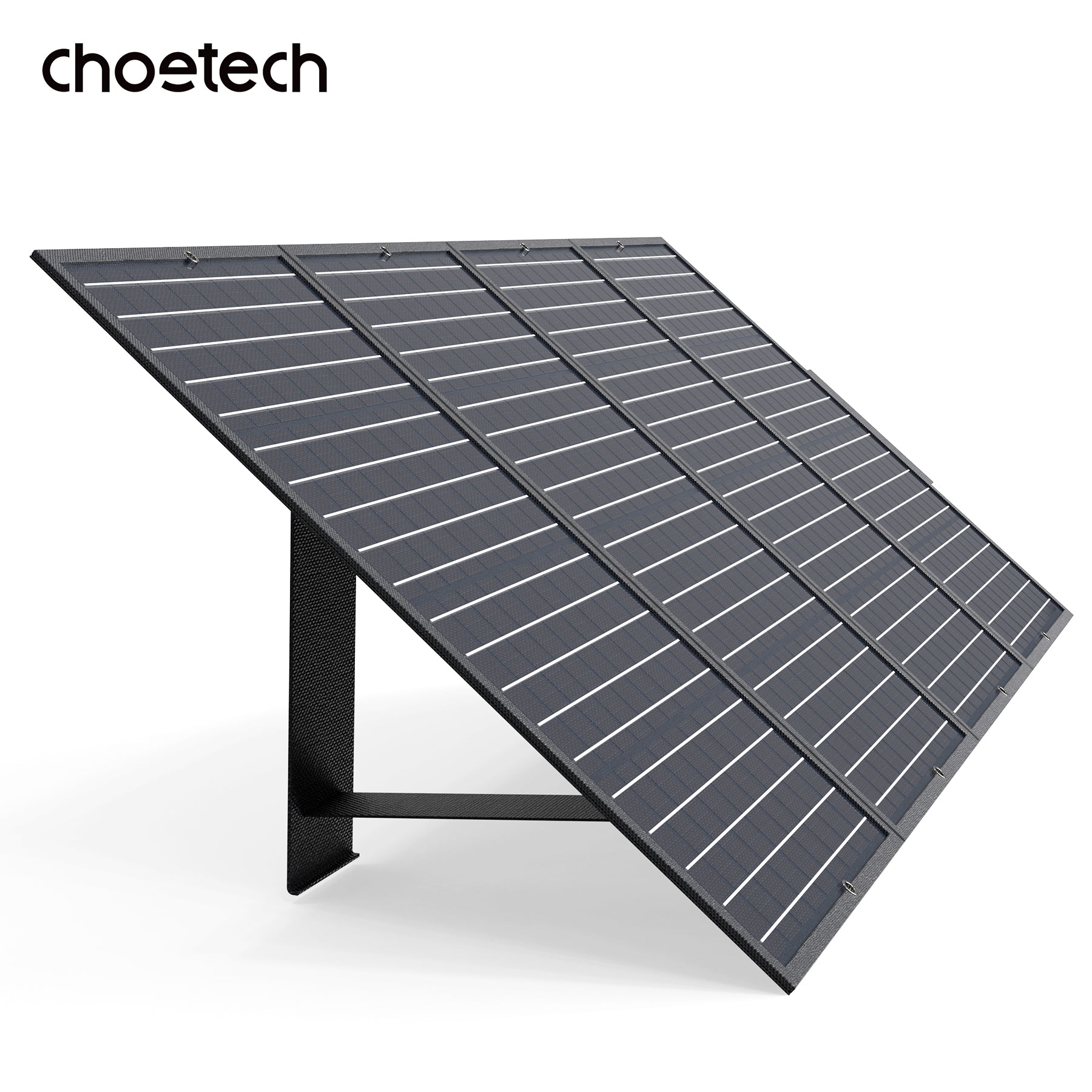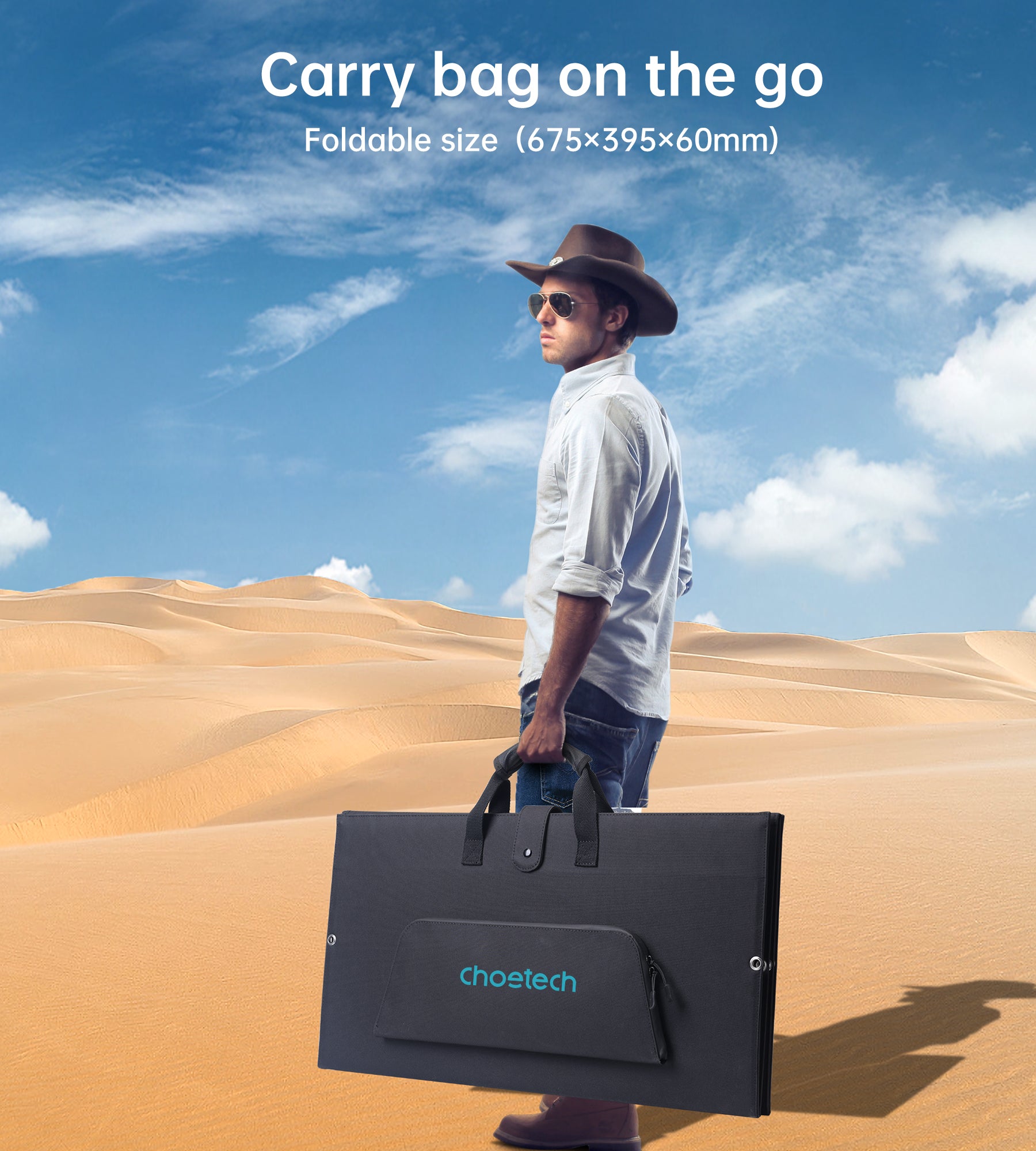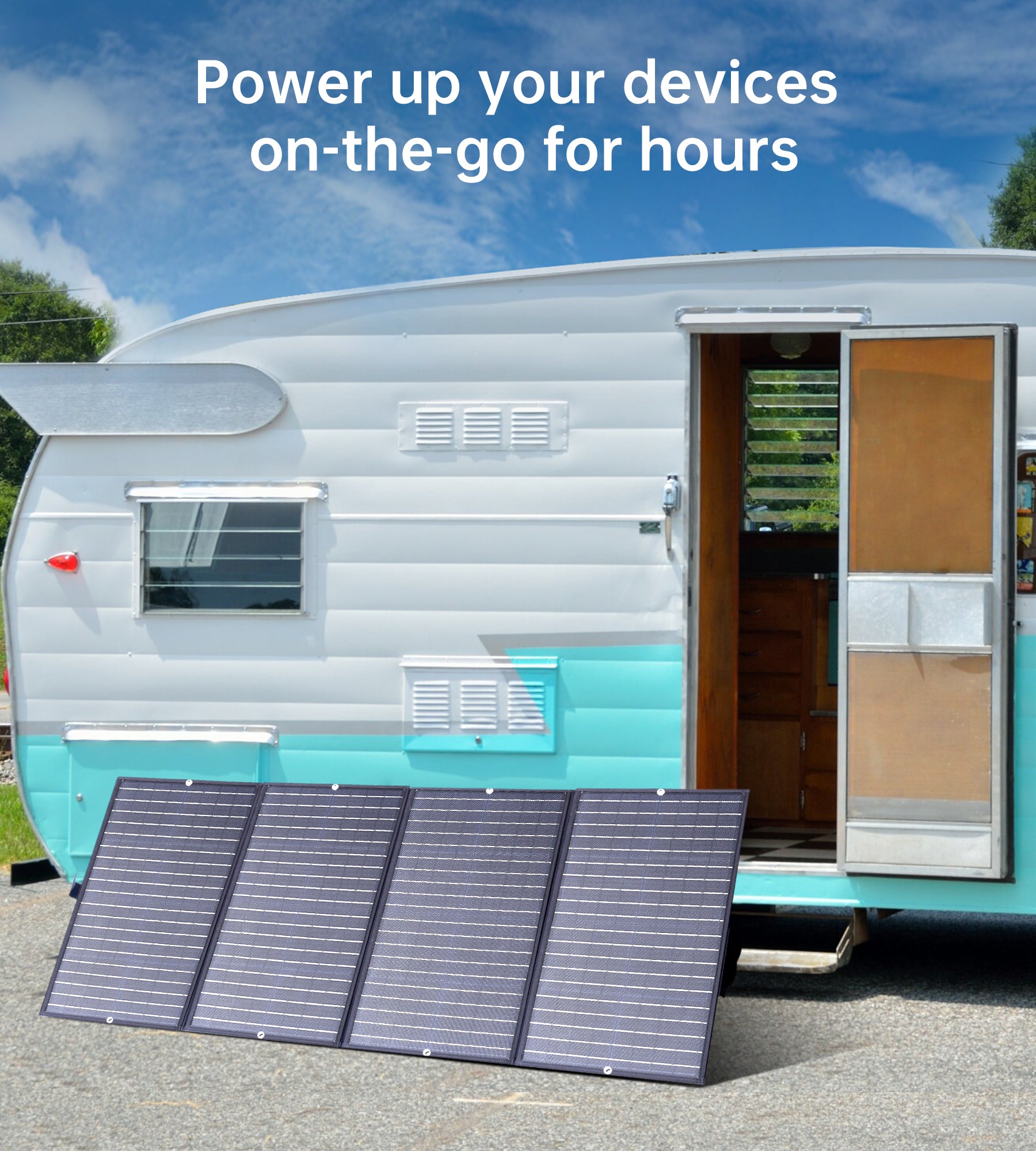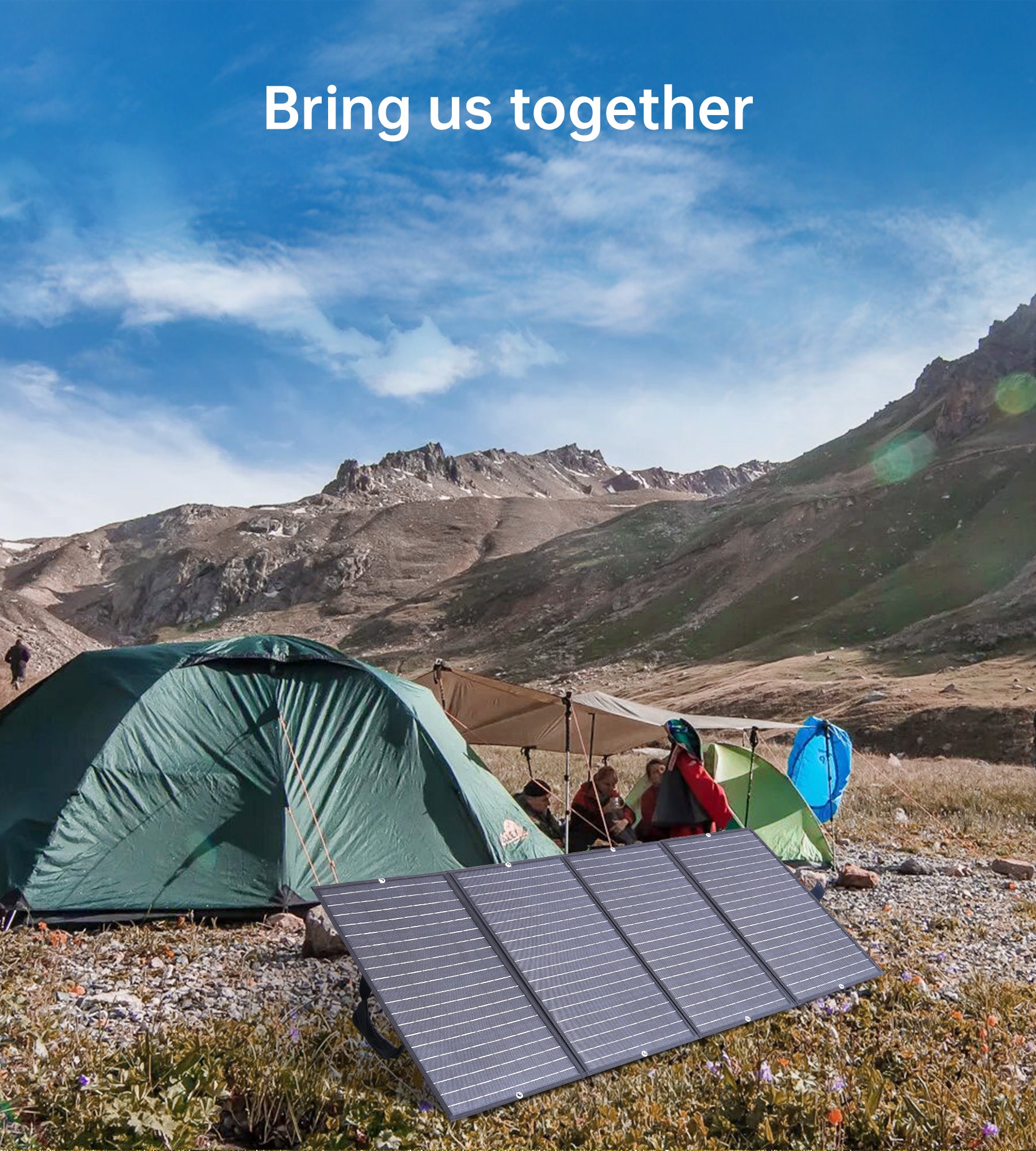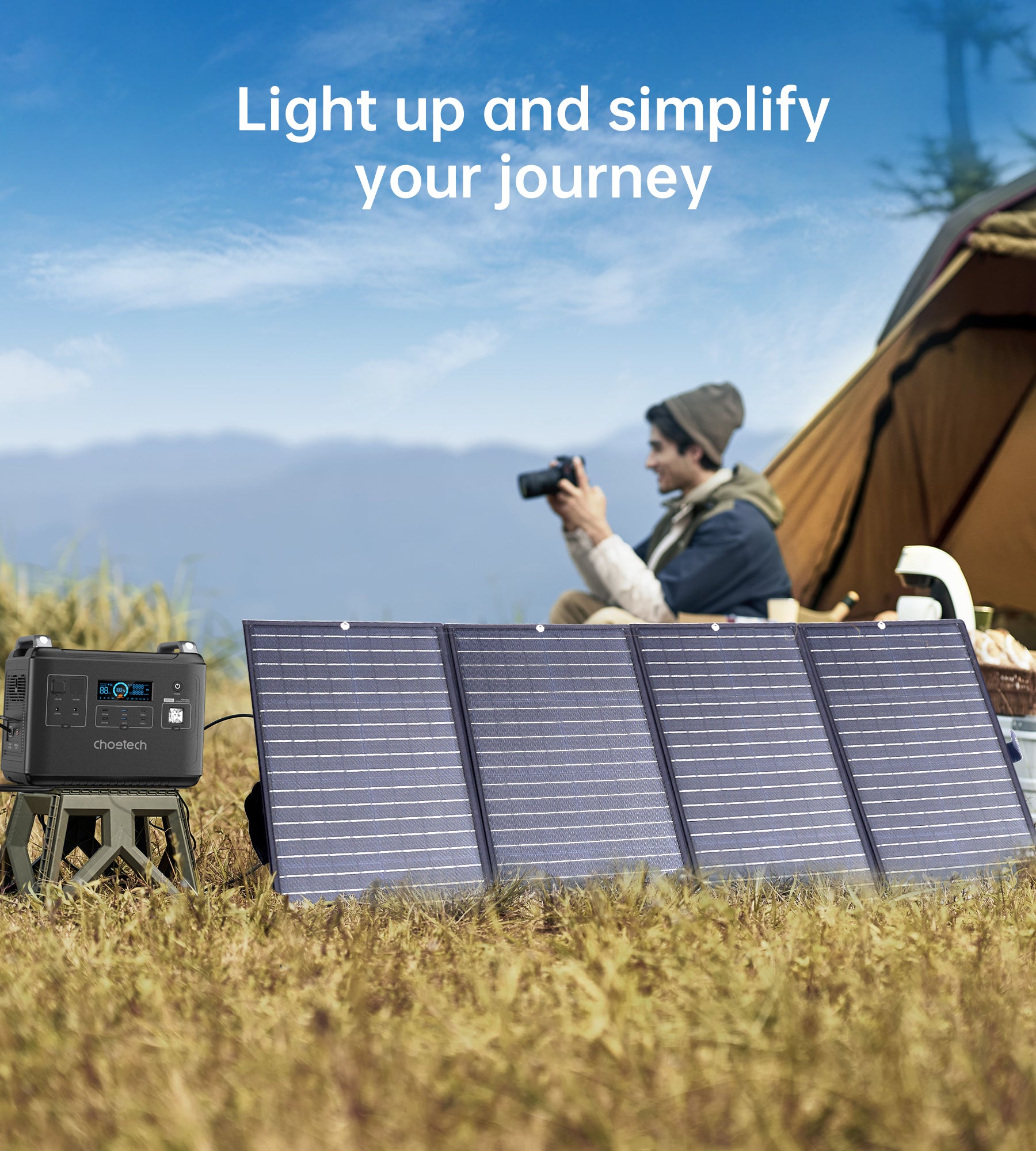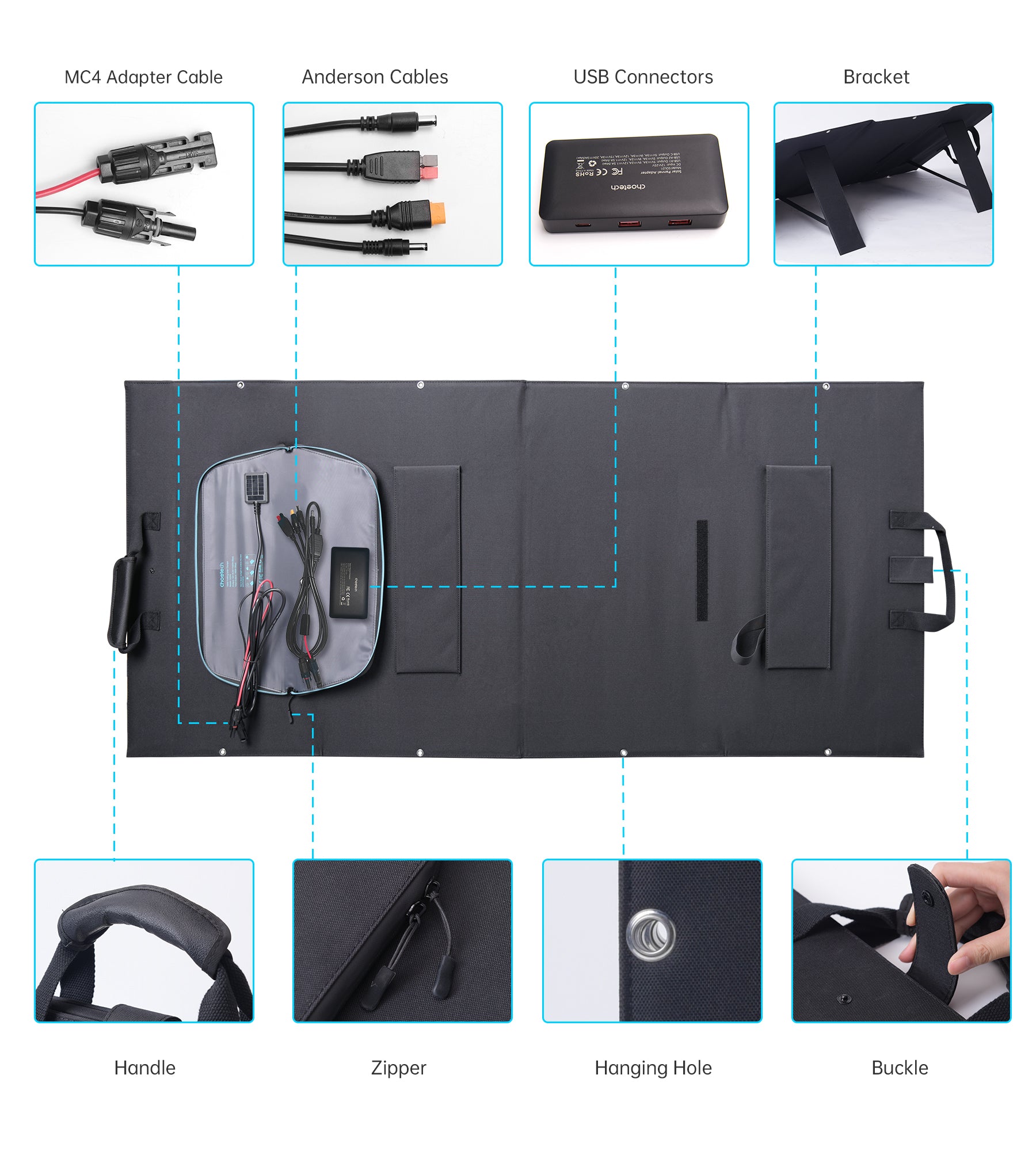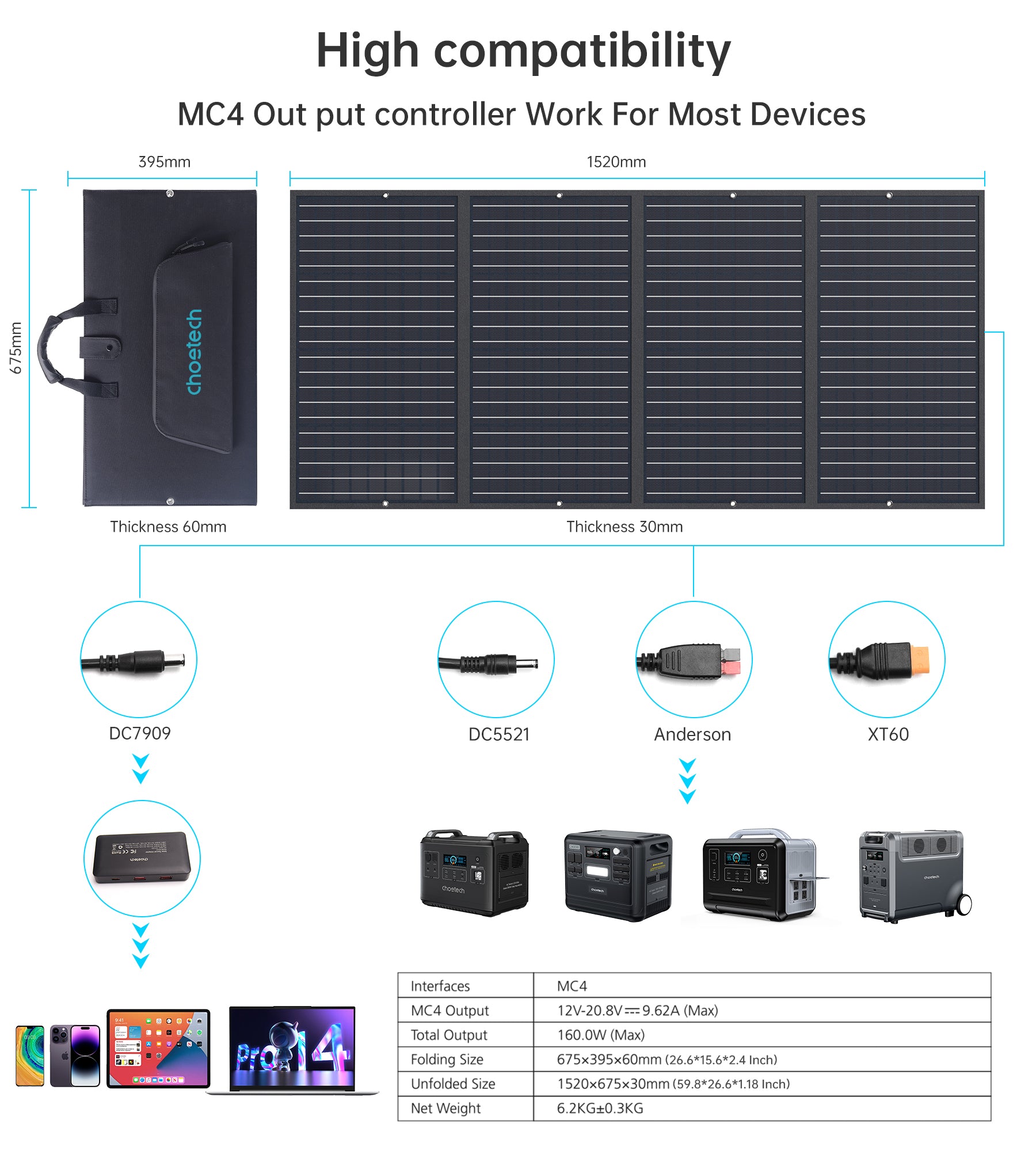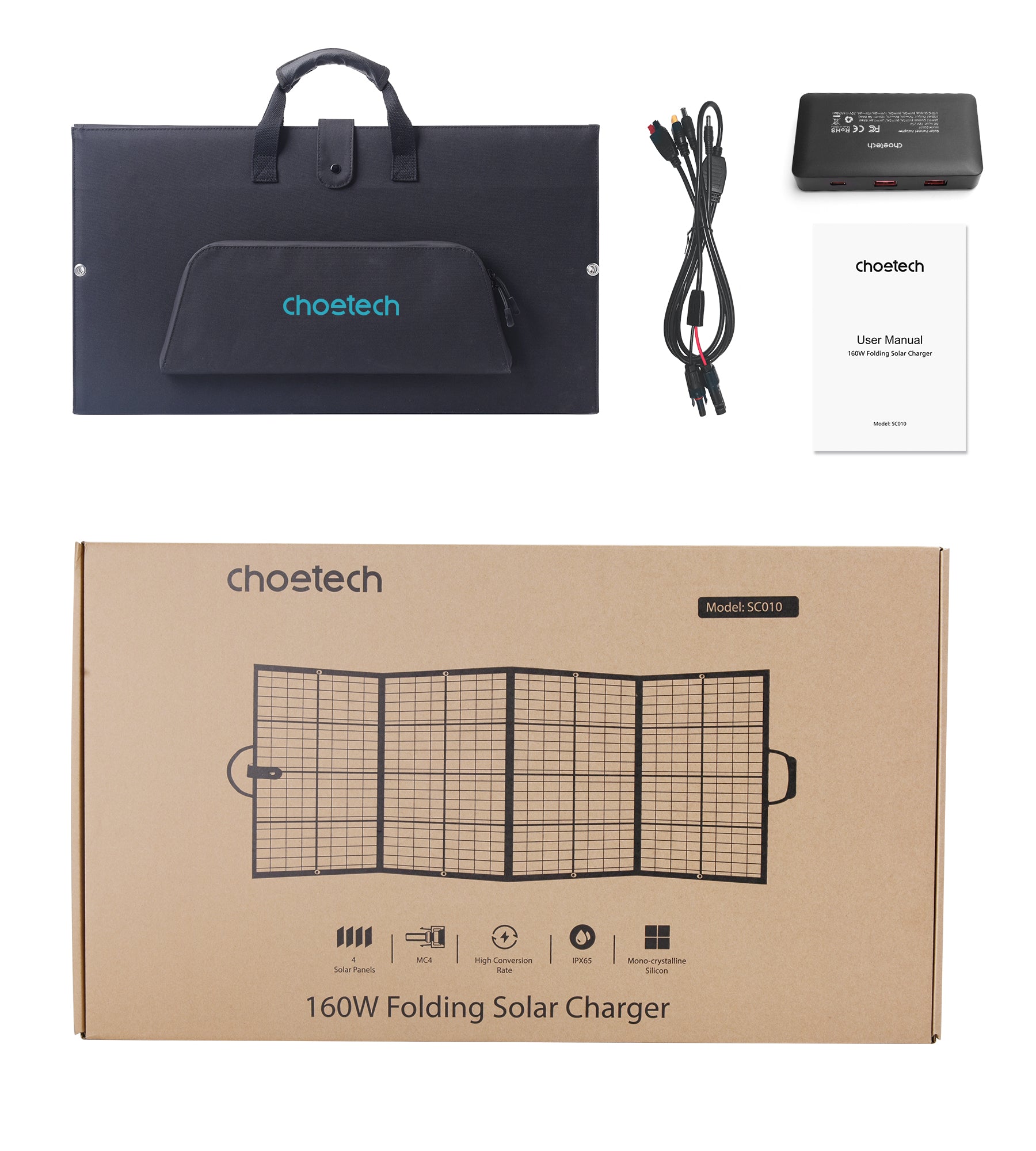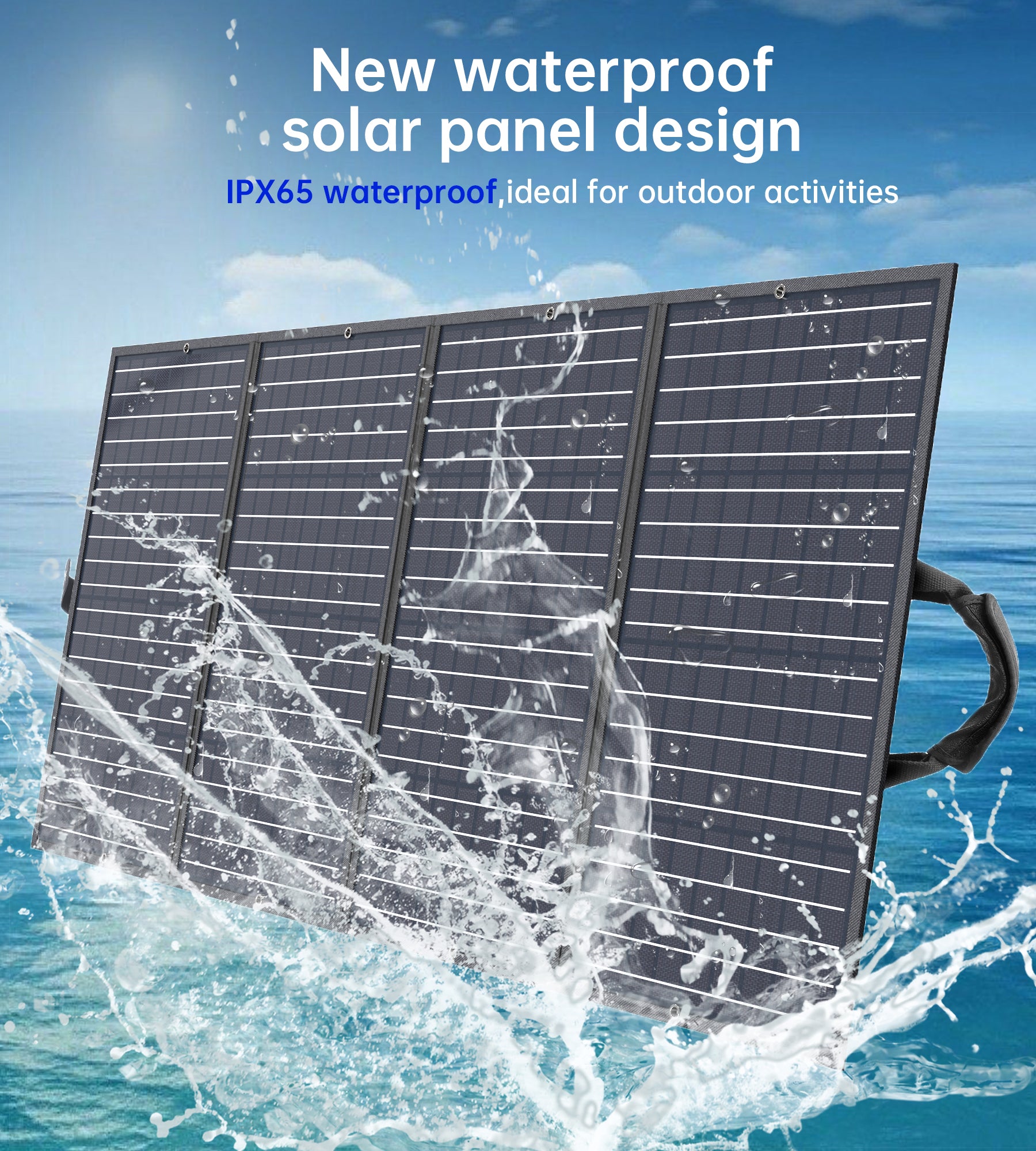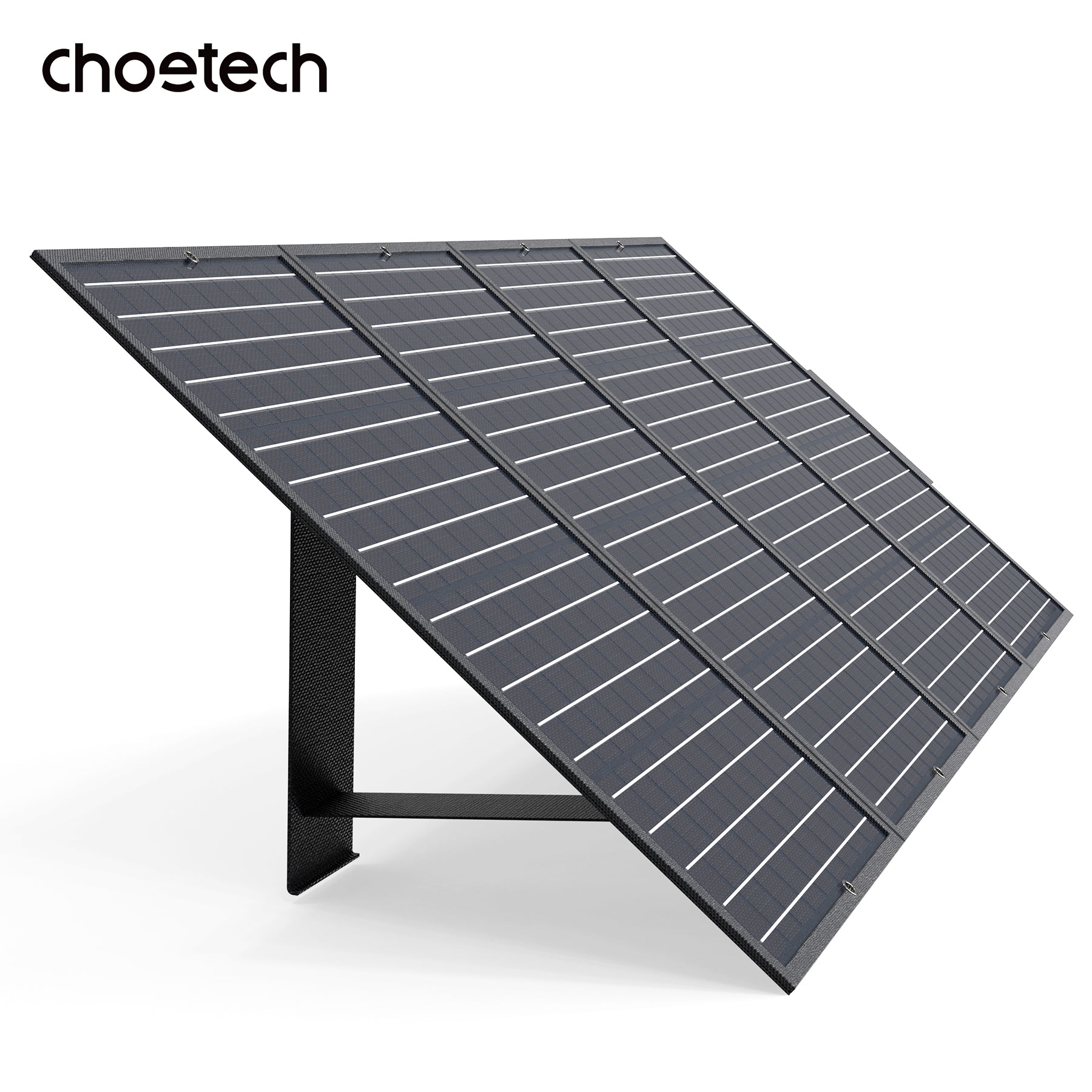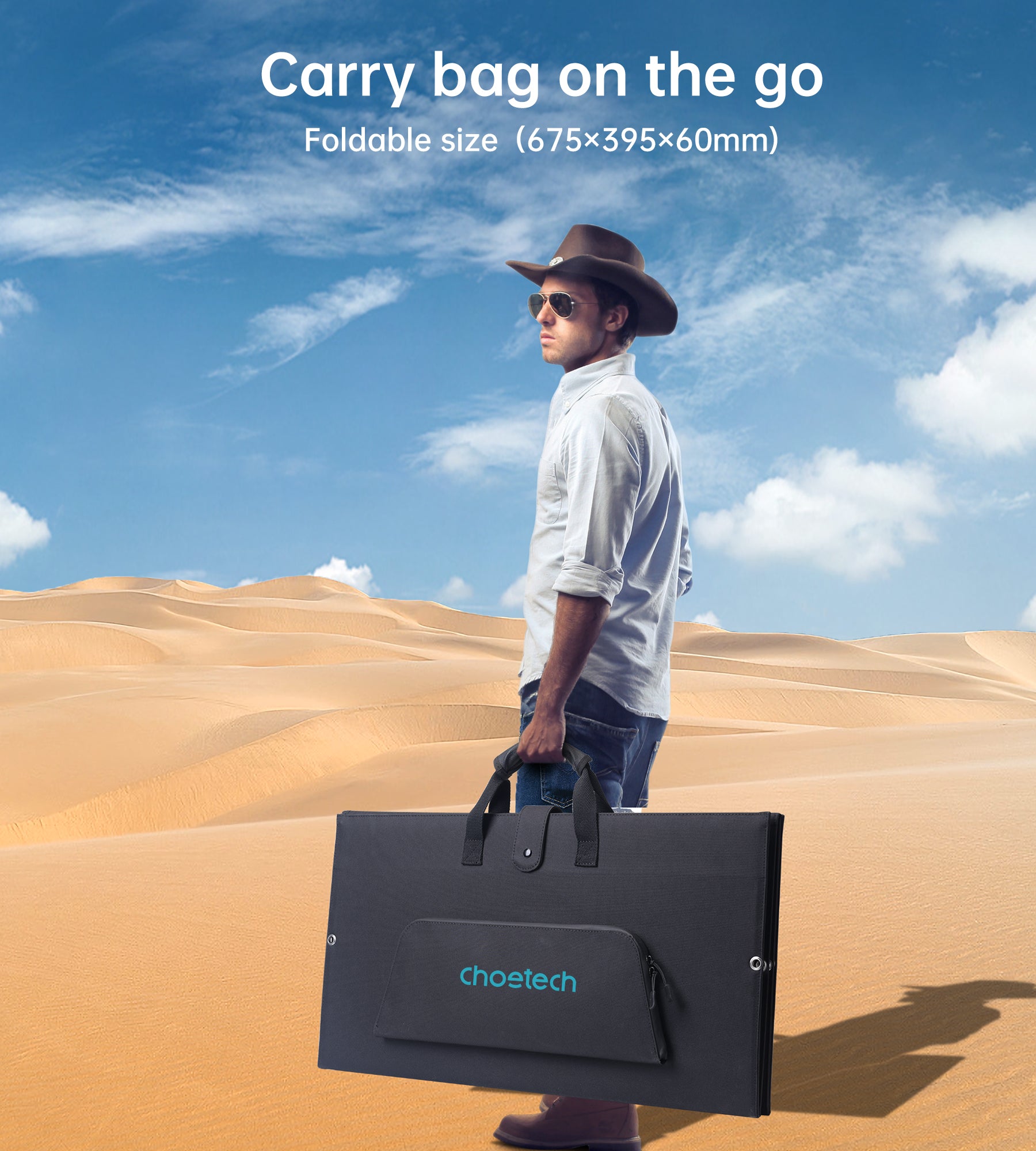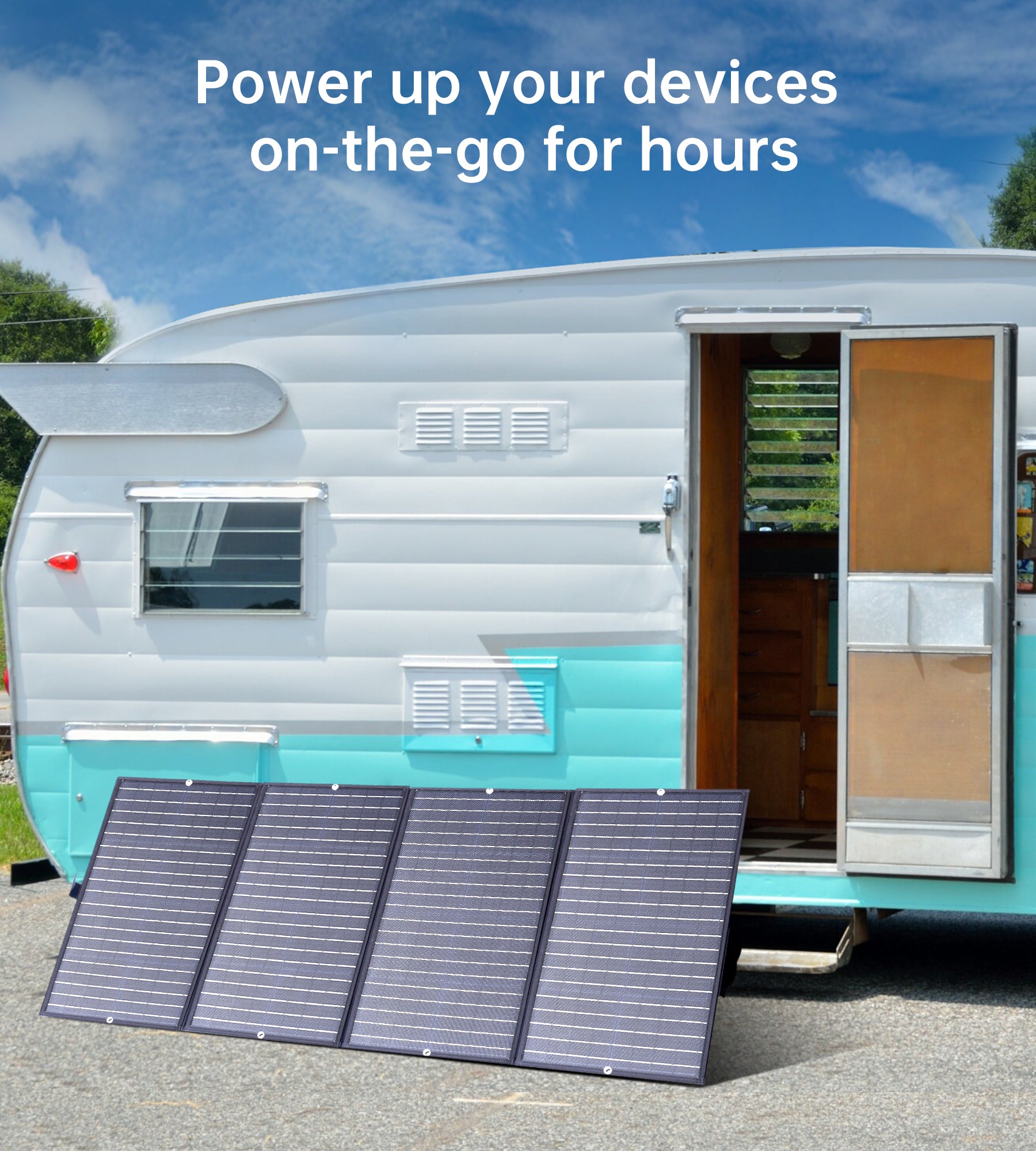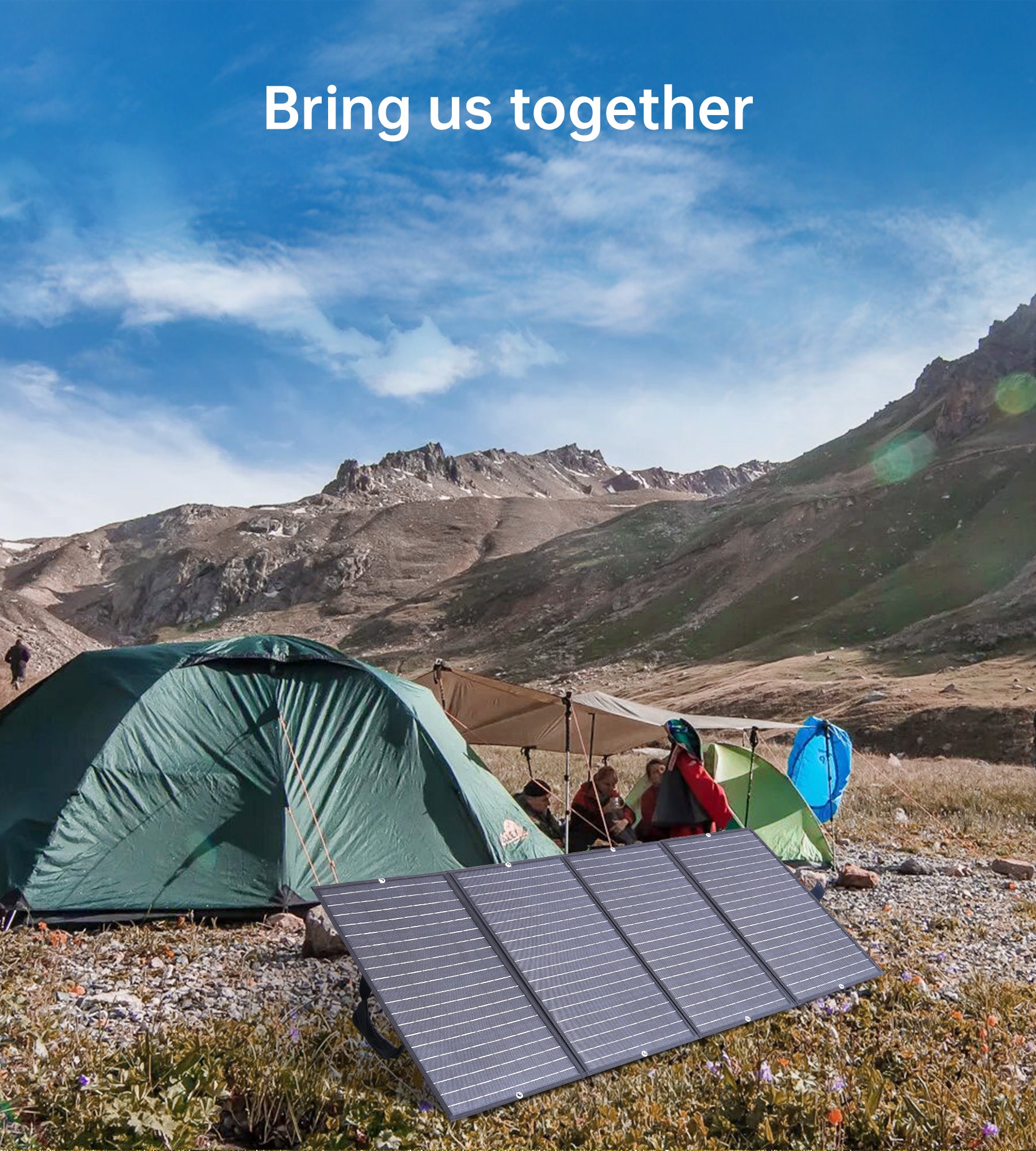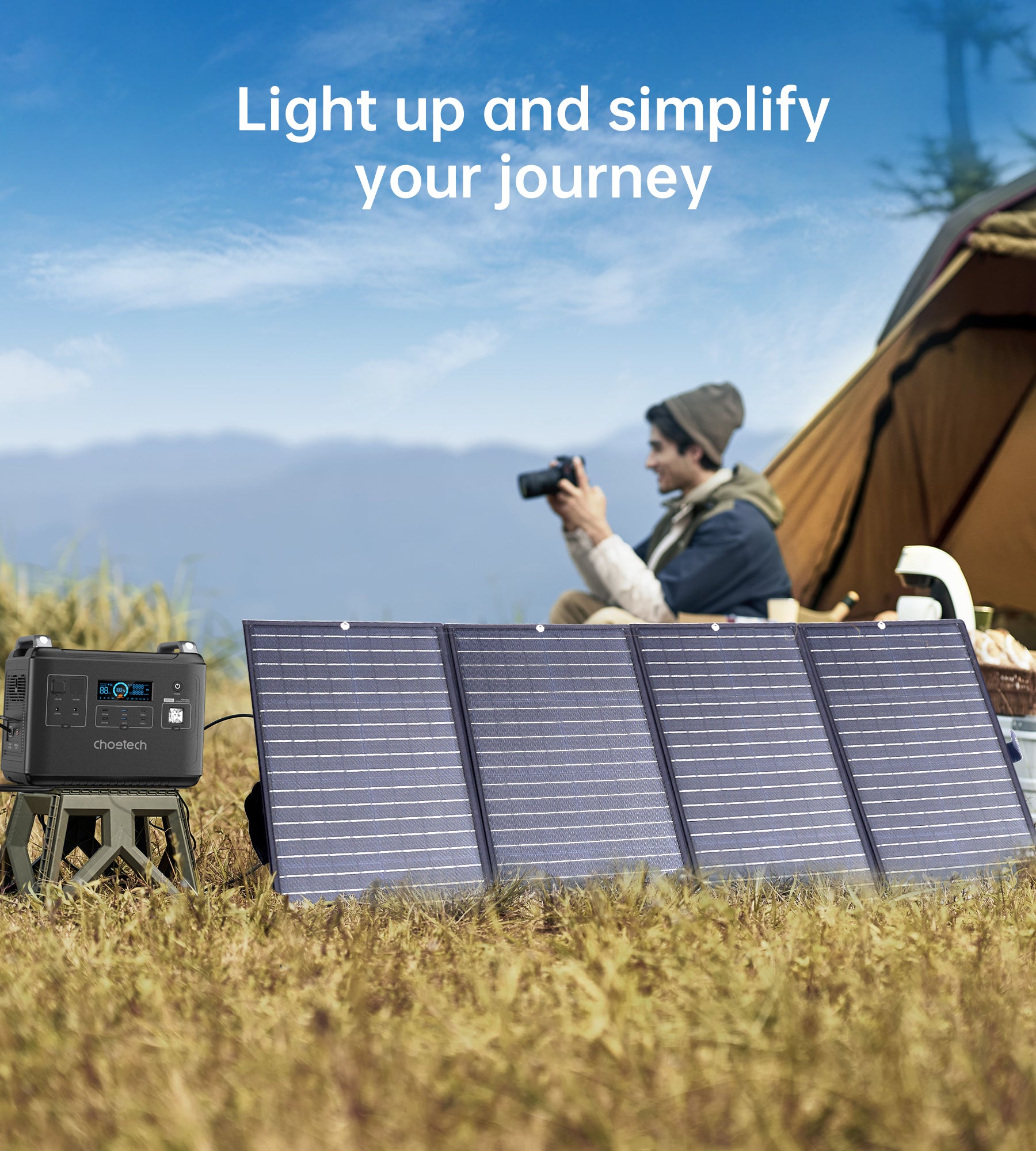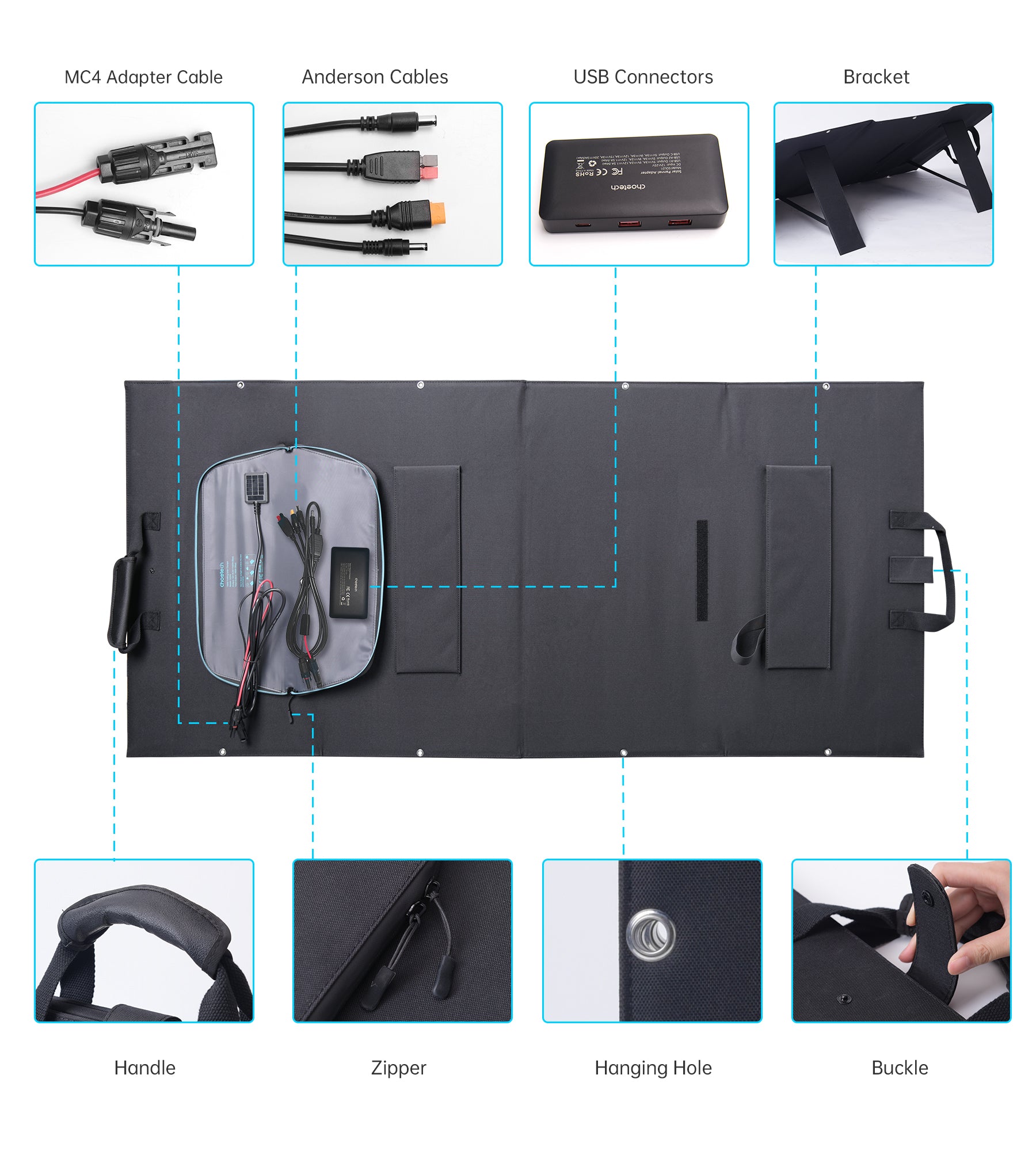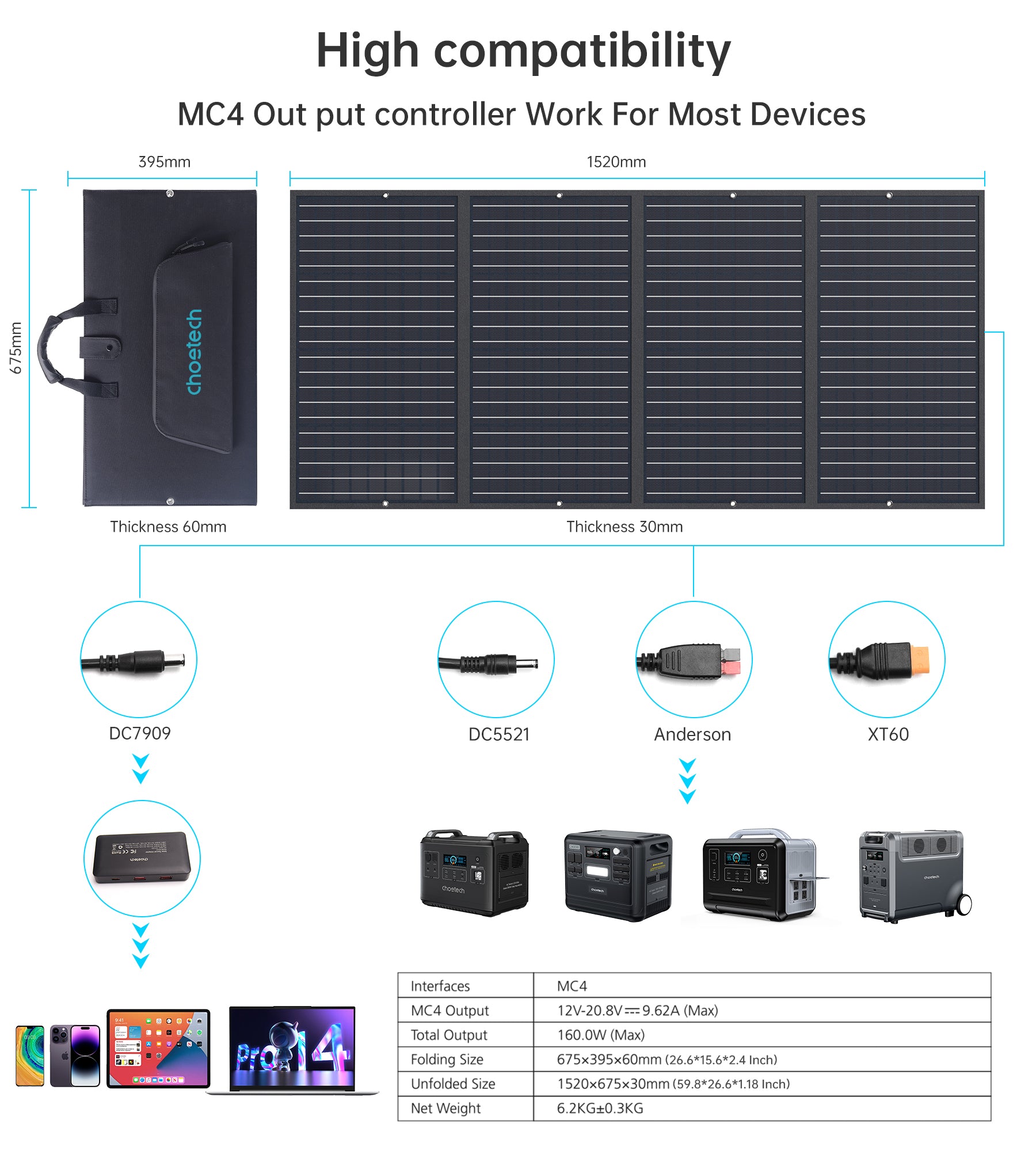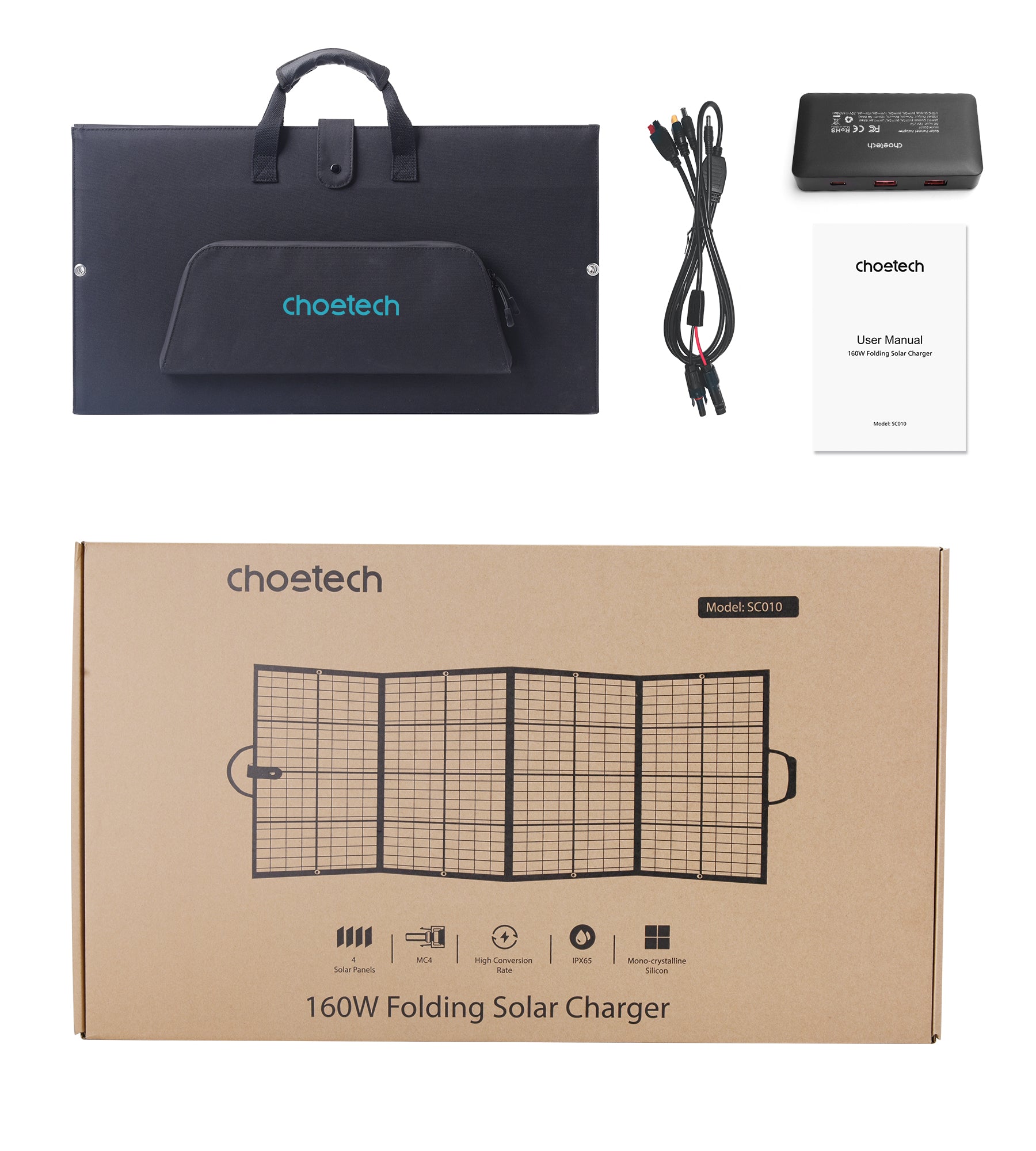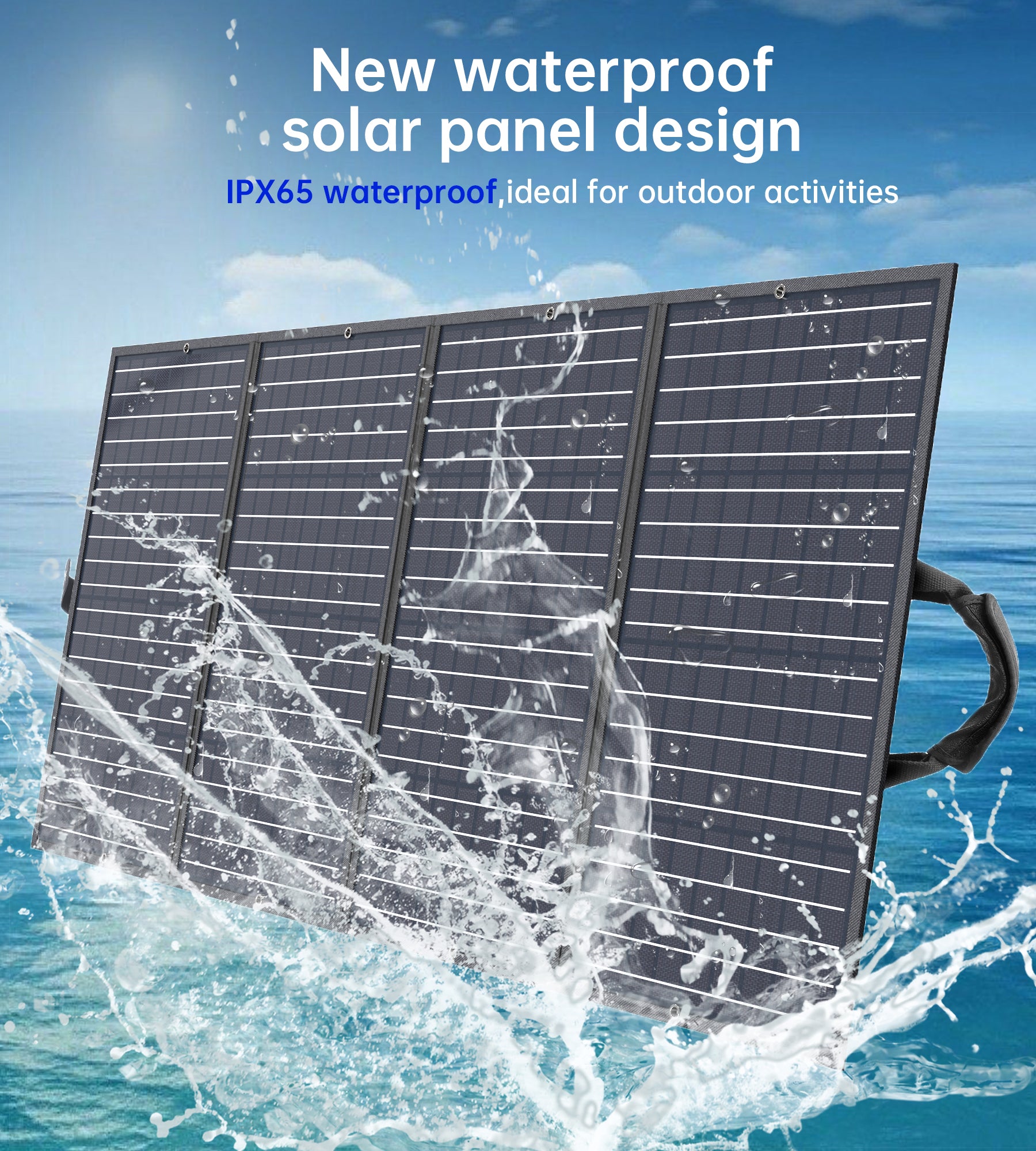 SC010 Choetech 160W Foldable Solar Charger
For a portable panel ideal for camping, van life and recharging RV batteries, the Choetech foldable 160-watt panel is built to withstand the elements, It's versatile, durable, waterproof and extremely efficient - you can power up your devices on-the-go even in low-light areas and cloudy days. The panel includes a built-in kickstand for a 45 degree angle optimal sun exposure and comes with a bag which makes the panel easily portable. Choetech's 160W panel can be combined with a power station for the full off-grid experience. 







User Manual
1. Place the solar charger under strong sunlight. Angle the solar panel 40-60 degrees towards sunlight in vertical direction to get the highest conversion rate of solar energy. Remove any possible shelters. 
2. Charge your laptop, tablet, phone. Check the indicator light status. Blue LED light means it is working while Red LED light means it is overloaded. 
3. Please use the attached or a certified cable. 
4. Please check whether your phone, laptop or other devices are properly connected. 
Tips: 
1. iPhone/iPad require a large current, please re-insert the USB cable to activate the charging process if there is a note "This device is not identified" 
2. The solar energy is for emergency purpose, the charging takes a long time. For better effect, it is recommended to use a power bank - the current is more stable and safe. 
3. When charging, we don't advice long-term sun exposure of phones or other devices, high temperature may shorten the device's battery.
4. Our solar charger is made from recycled solar panels. 
Caution: 
 1. Do not scratch the surface of the solar panel with a sharp object. 
2. Place the solar panel in direct sunlight, adjust its angle towards sunlight (vertical direction) to achieve the optimal charging effect. 
3. It is normal that the panel gets hotter as it is recharged by solar energy. 
Attention: We advise to use the foldable solar panel under intensive sunlight for the best charging results. 
Package content:
1 x 160W Foldable Solar Charger
1 x 2-in-1 MC4 Adapter Cables
1 x 4-in-1 Anderson Cable
3 x USB ports
1 x Kickstand 
1 x User Manual 
Specification
Interface: 1 x DC, 1 x USB-C, 2 x USB-A

Material: Oxford PVC fabric
Water resistance IPX65
Monocrystalline silicon solar panel

Total Output: 160W (Max)

DC Output: 12-20V= 5A (Max)

USB-A1 Output: 5V=3A, 9V=2A, 12V=1.5A (Max)

USB-A2 Output: 5V=2.4A (Max)

USB-C Output: 5V=3A, 9V=3A, 12V=3A, 15V=3A, 20V=2.25A (Max)

Folded Size: 545*351*20mm

Unfolded Size: 1965*545*4mm

Net Weight: 6.6 KG