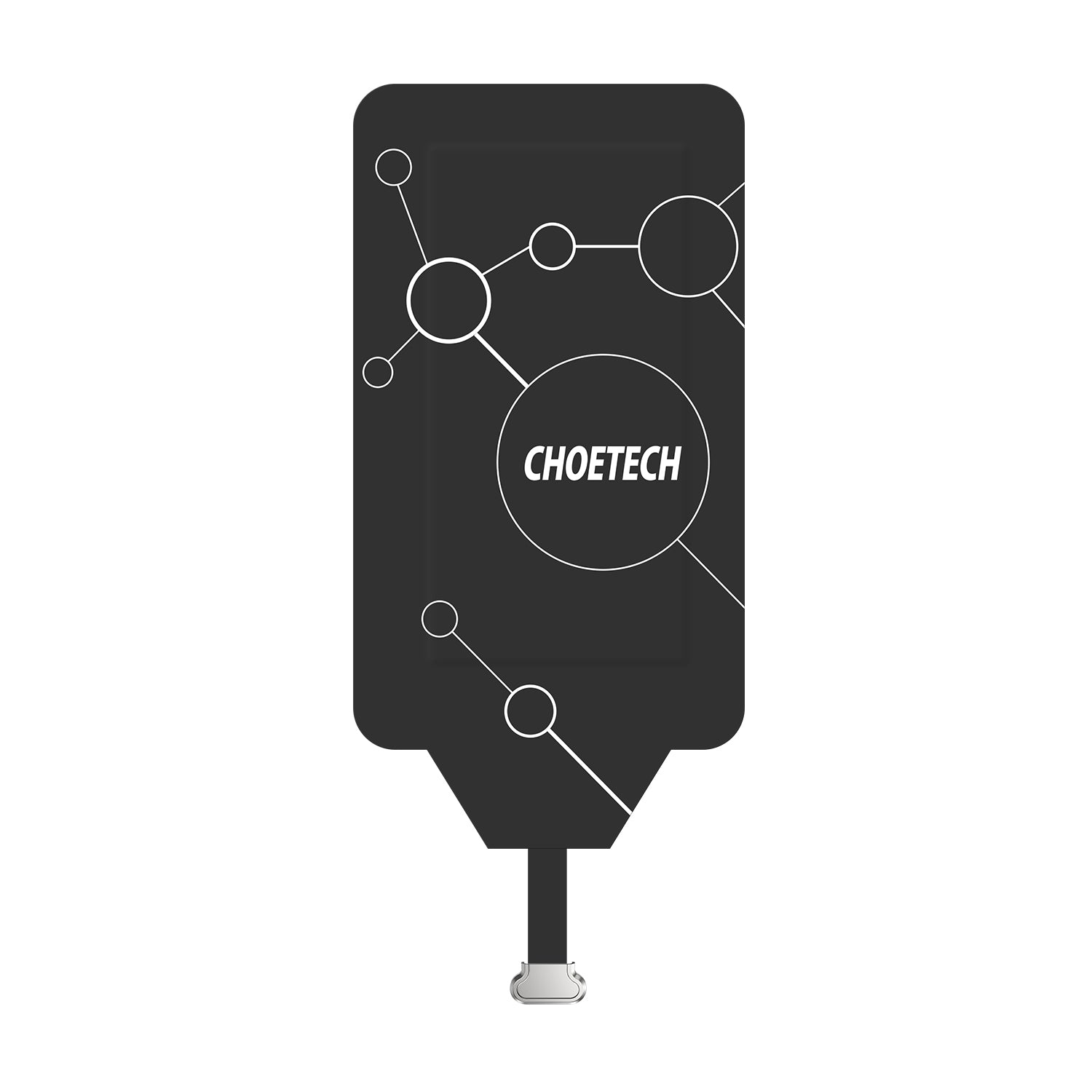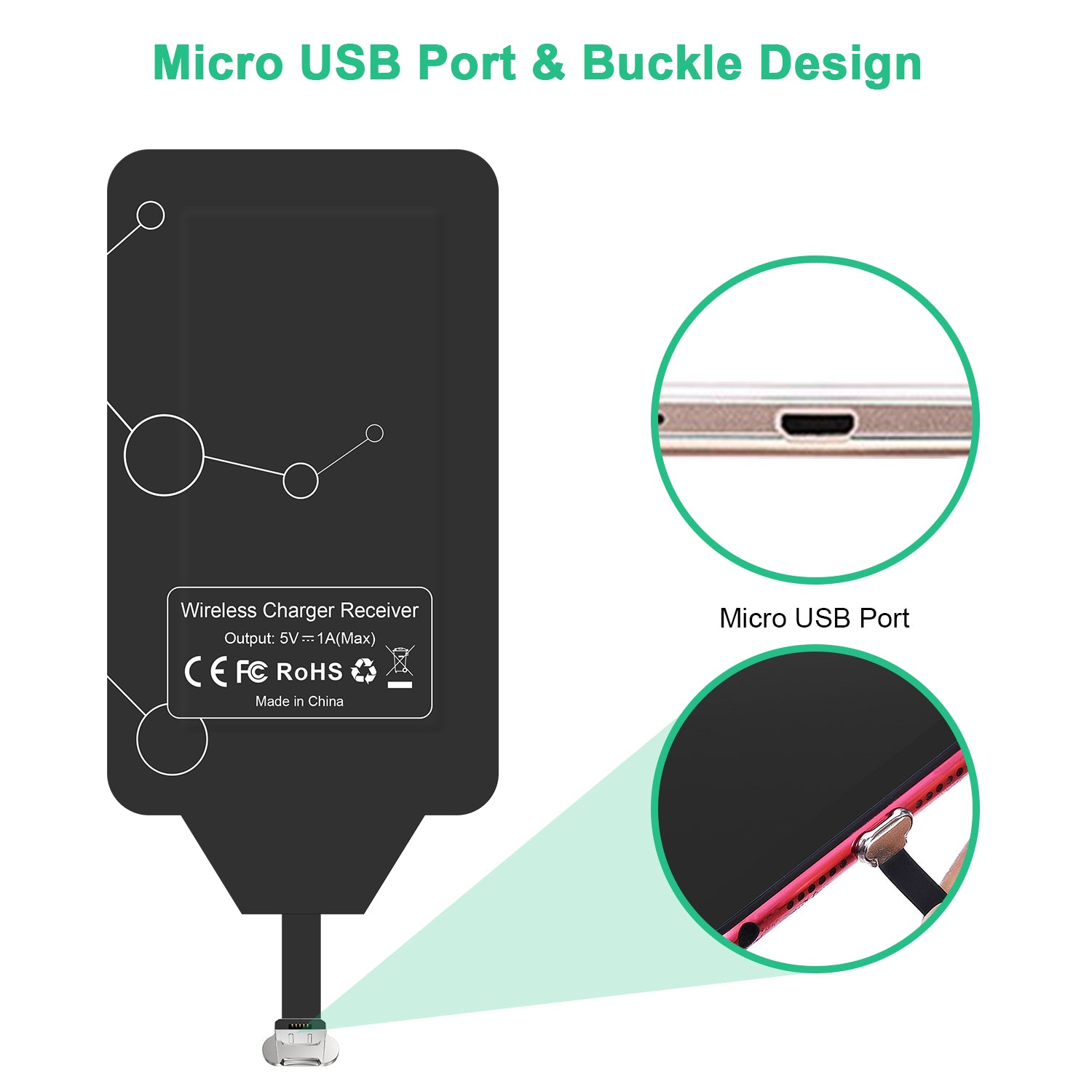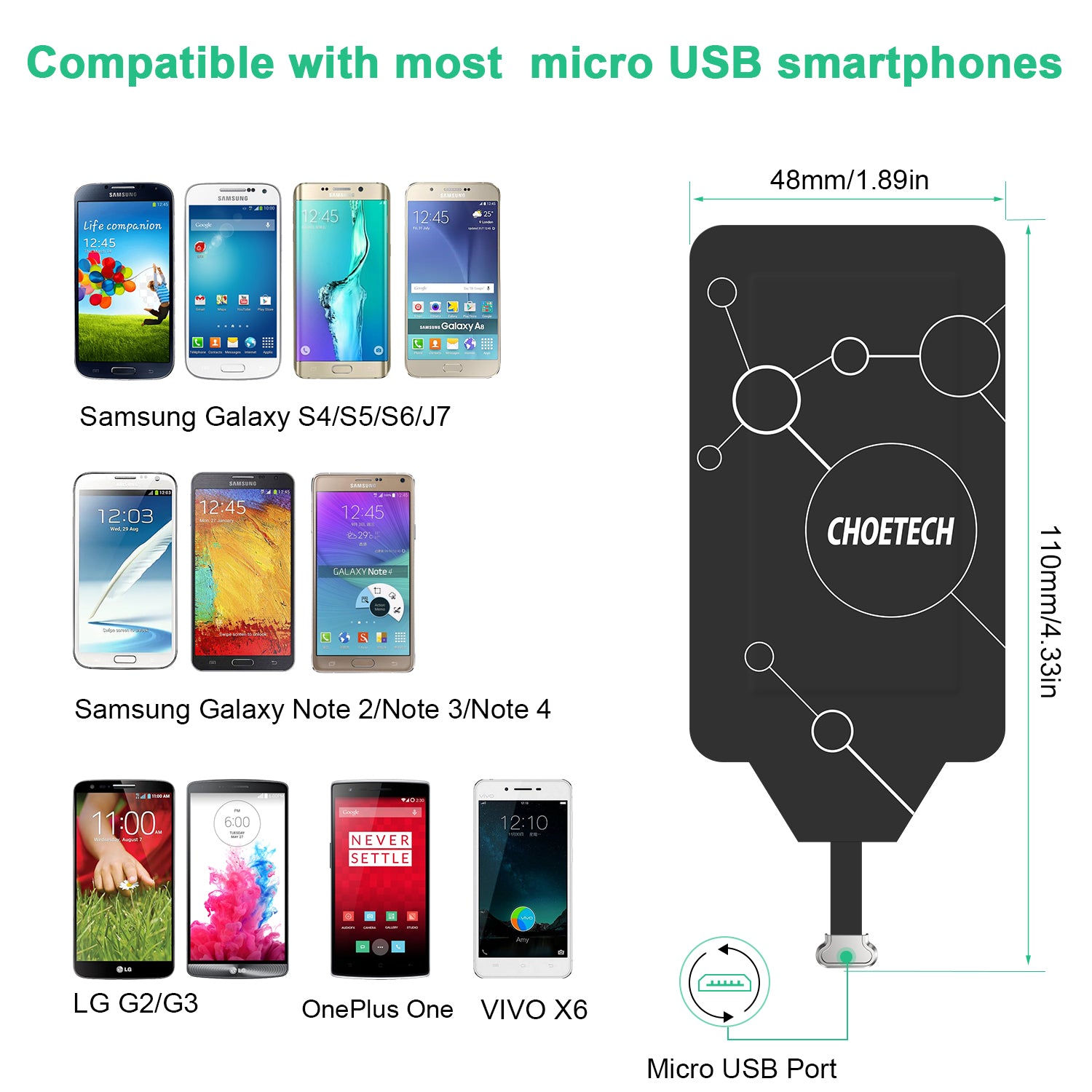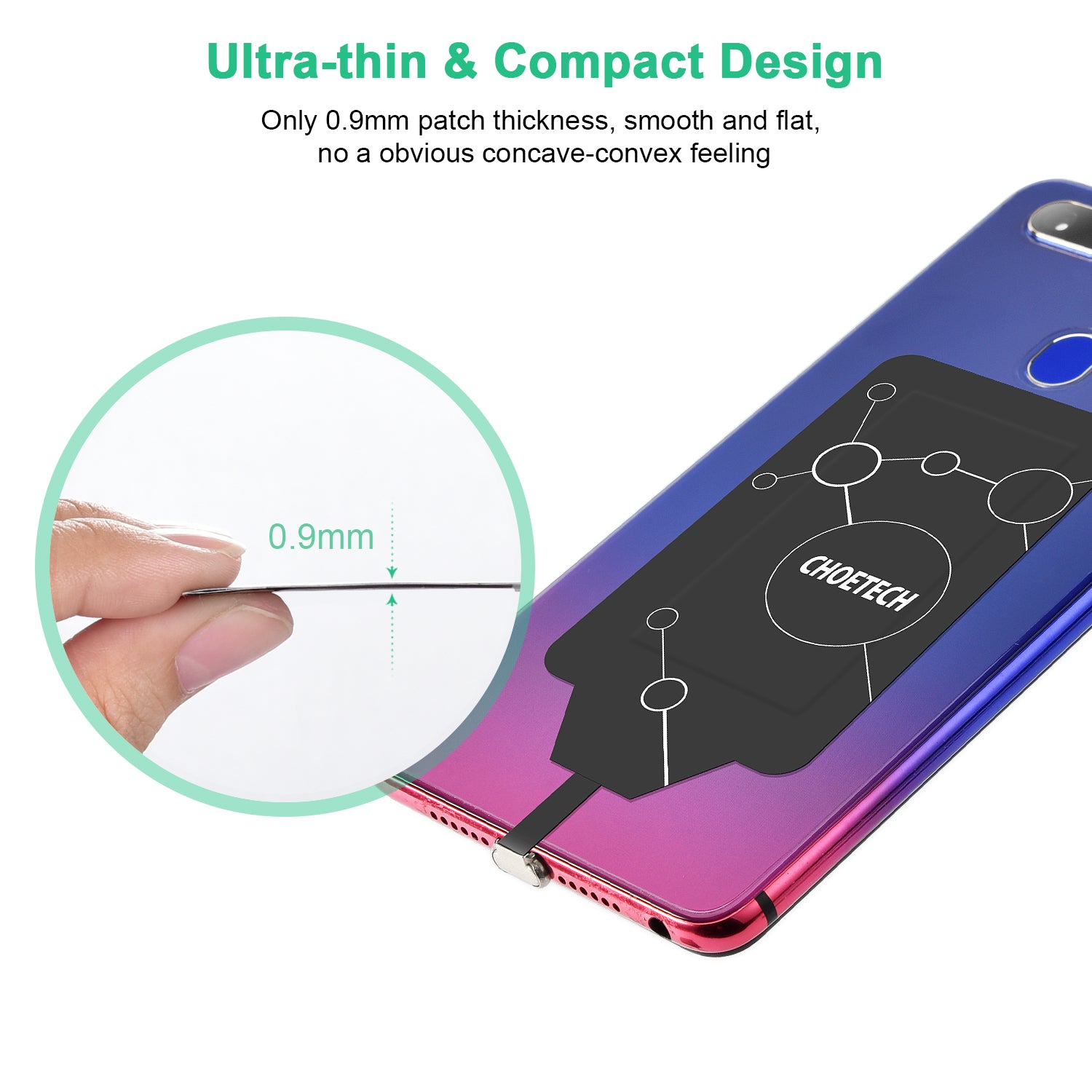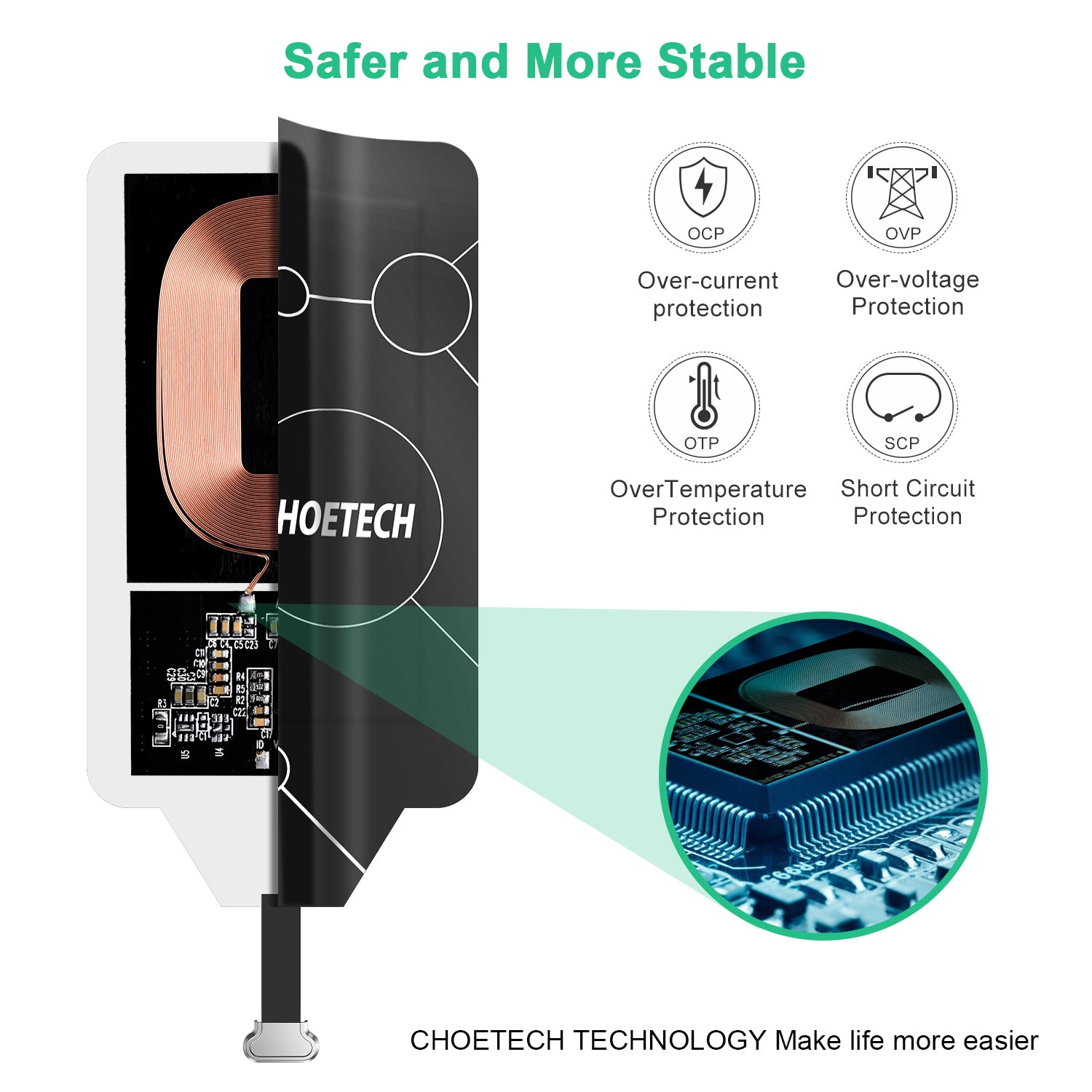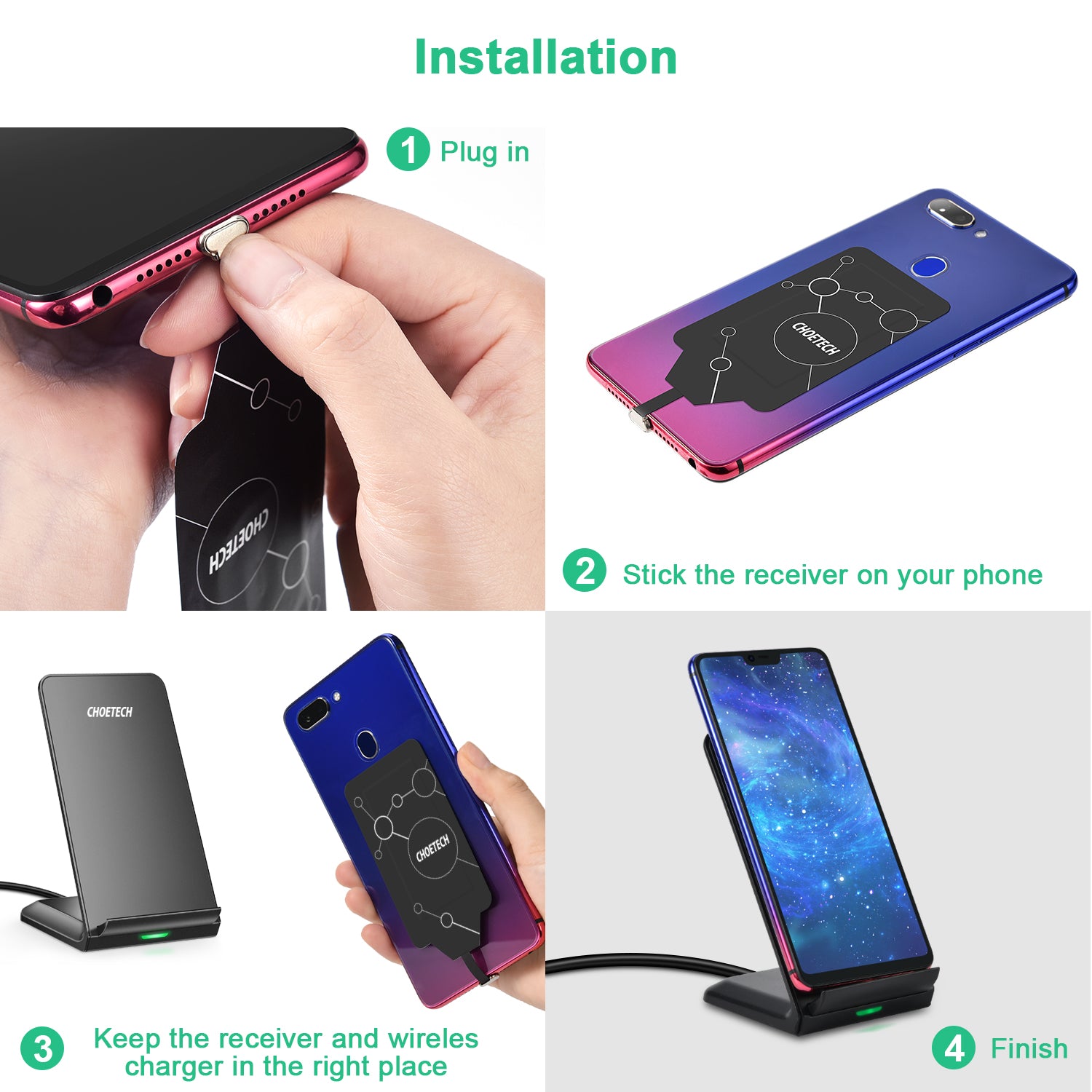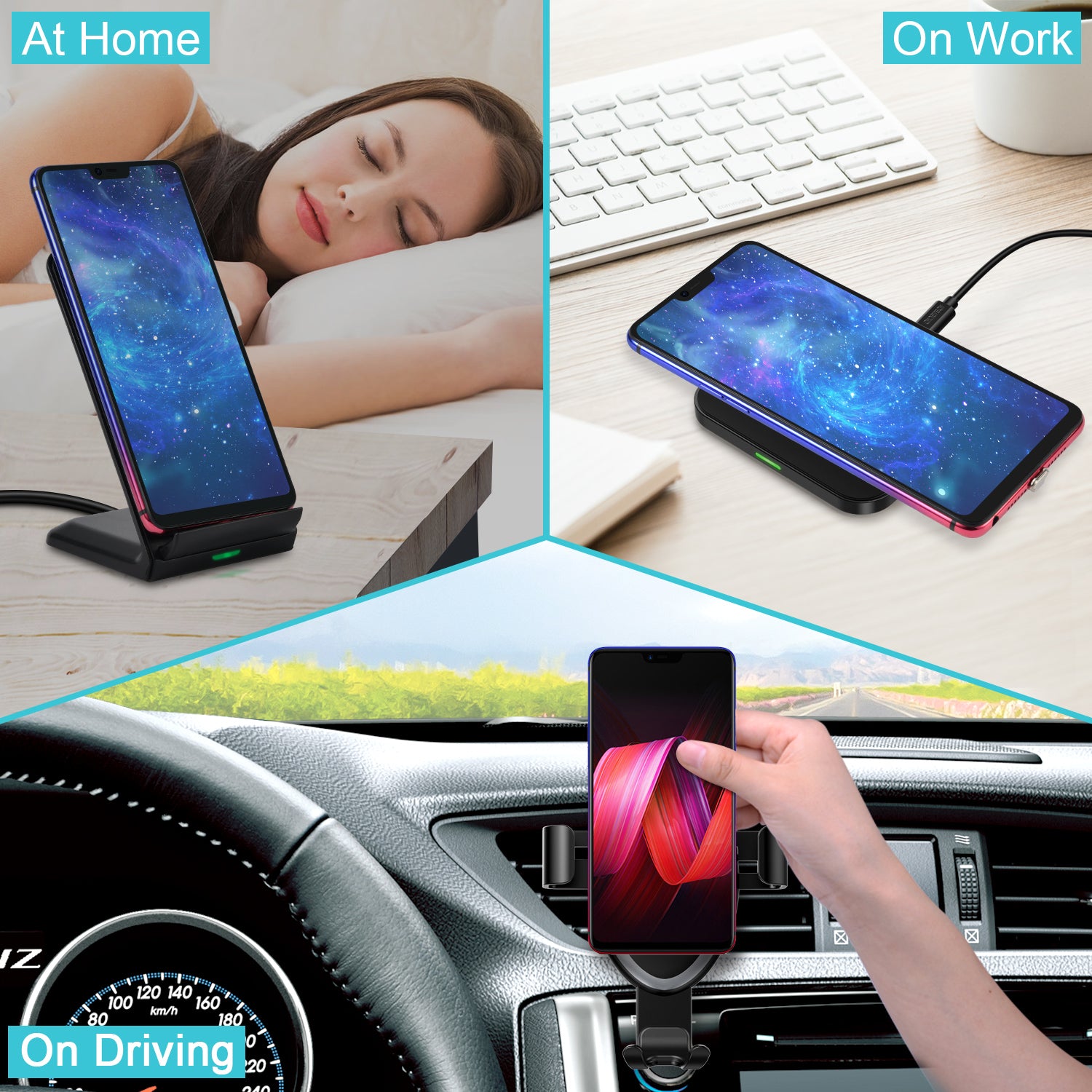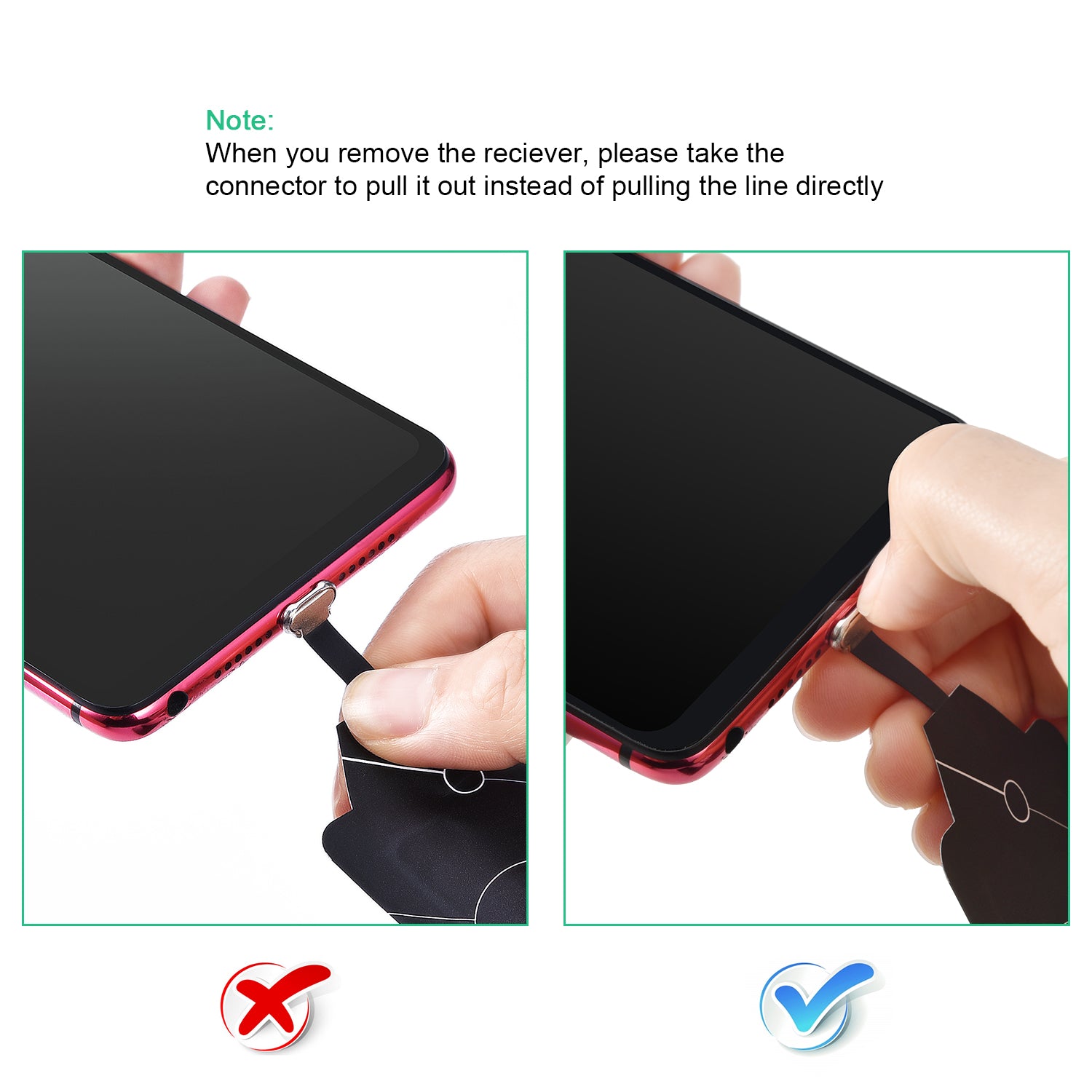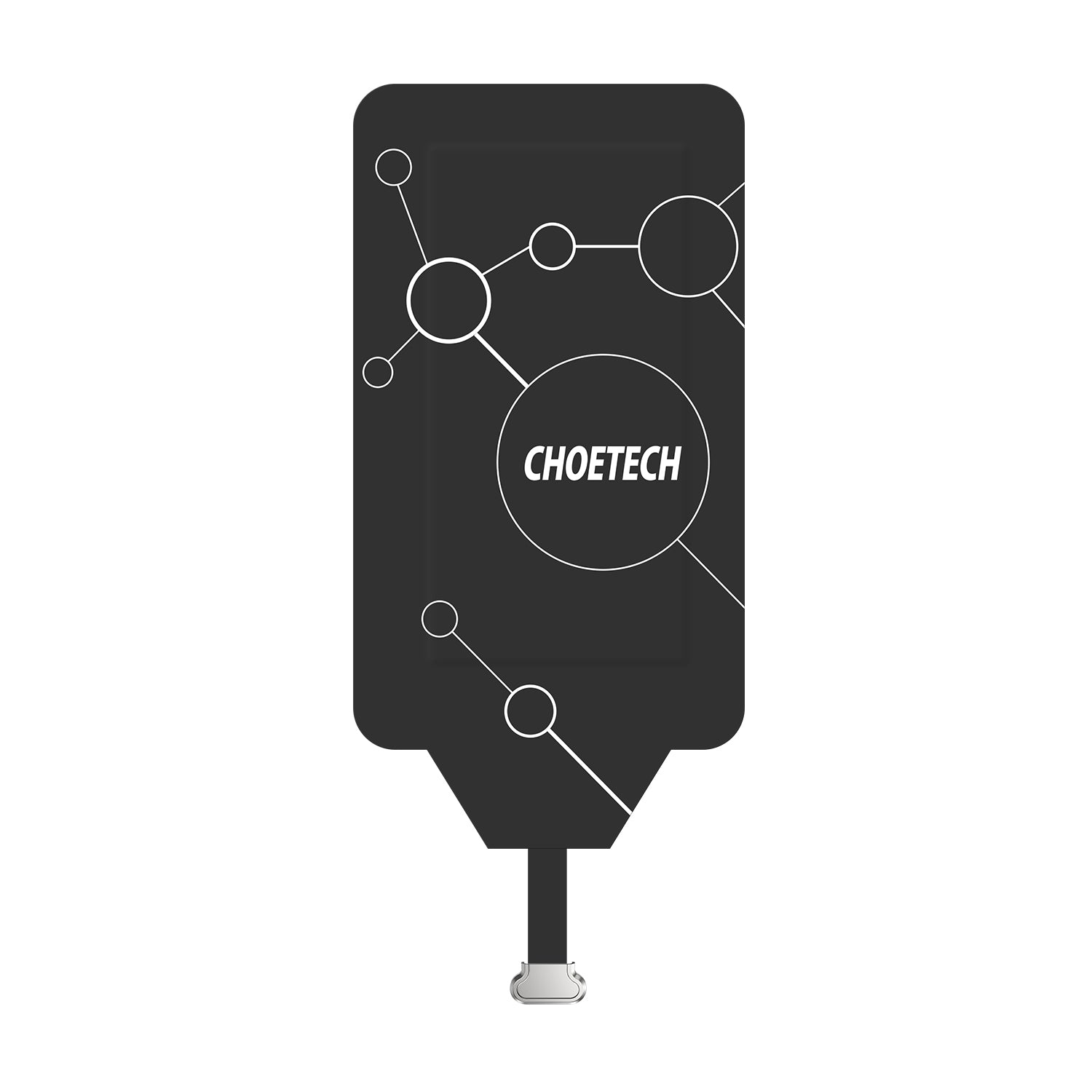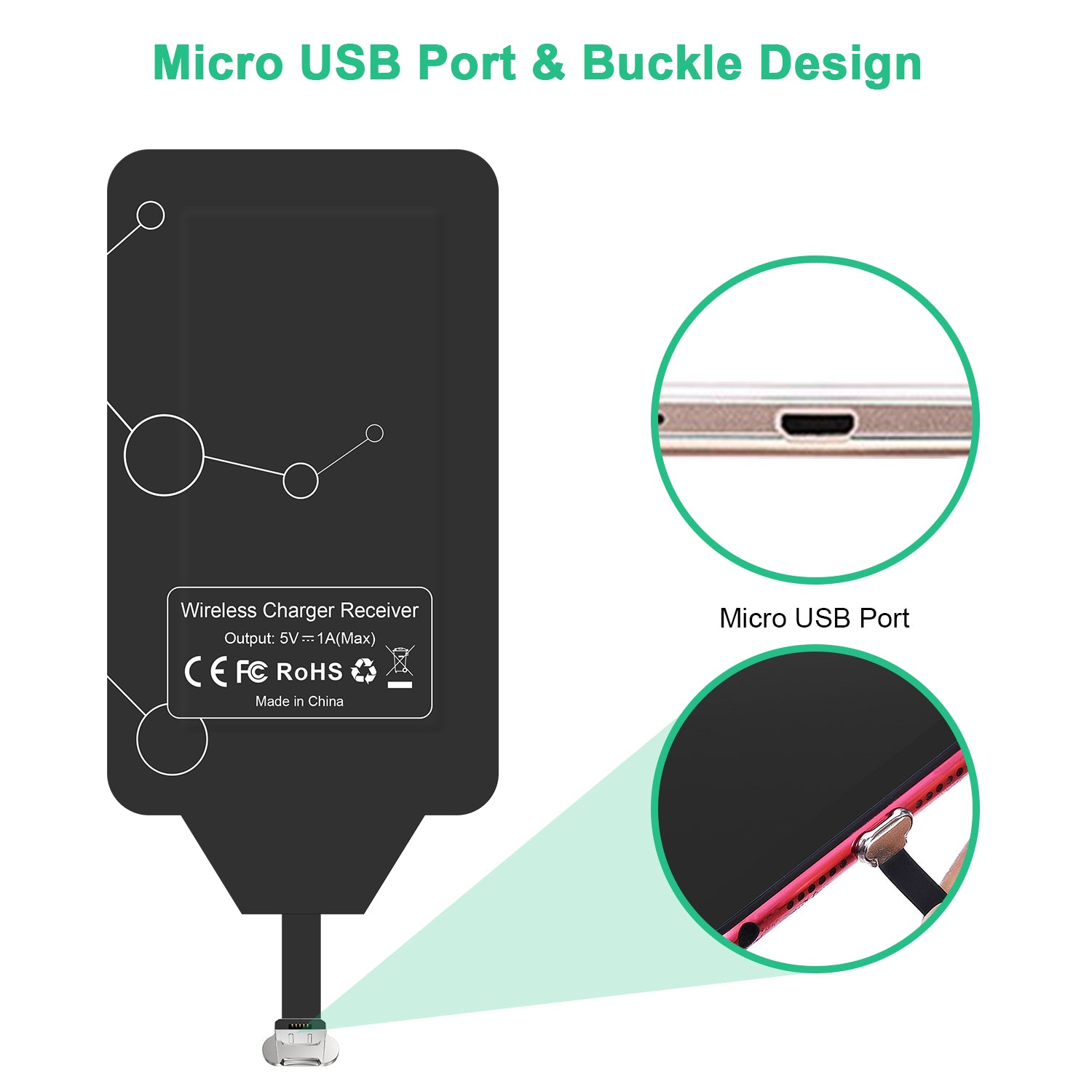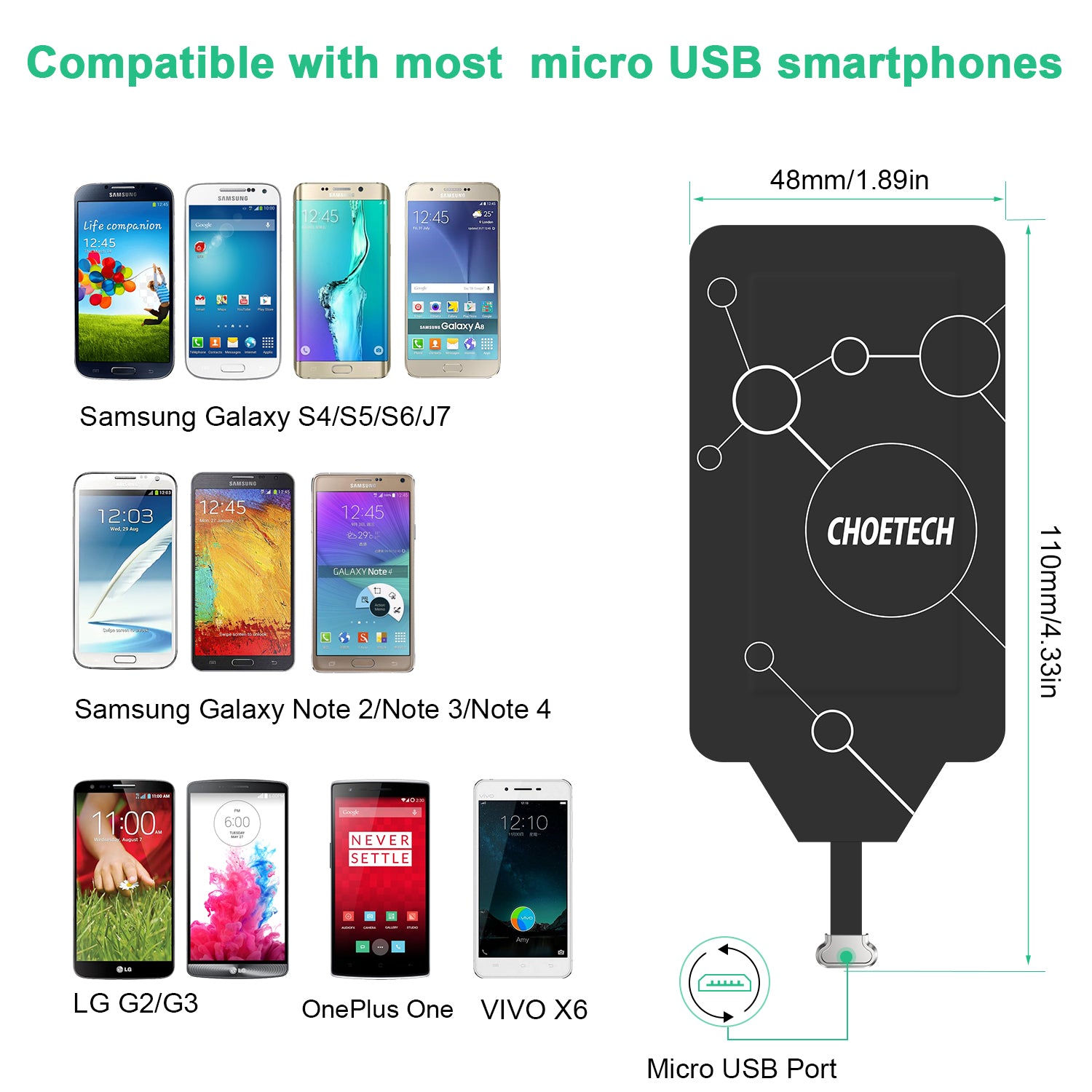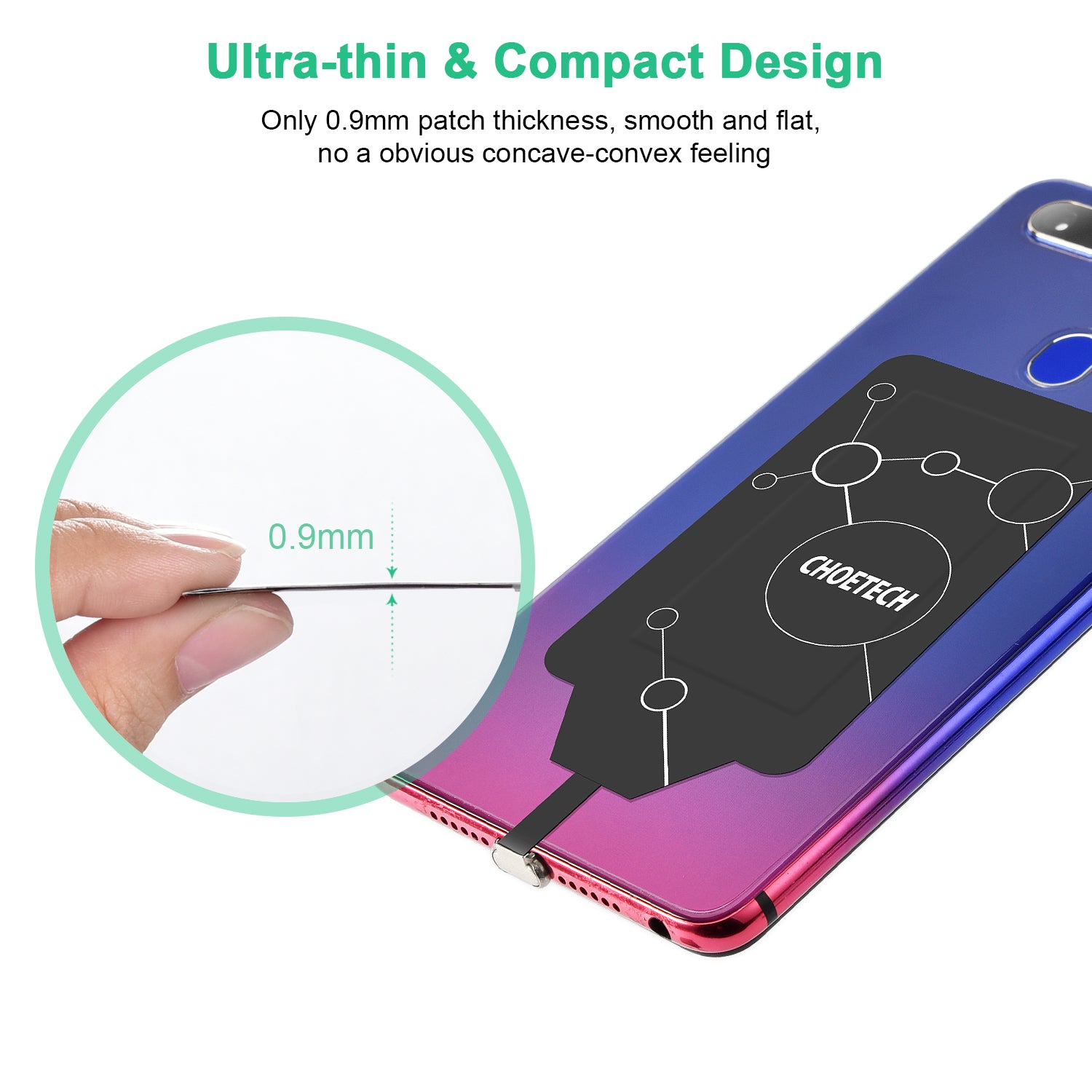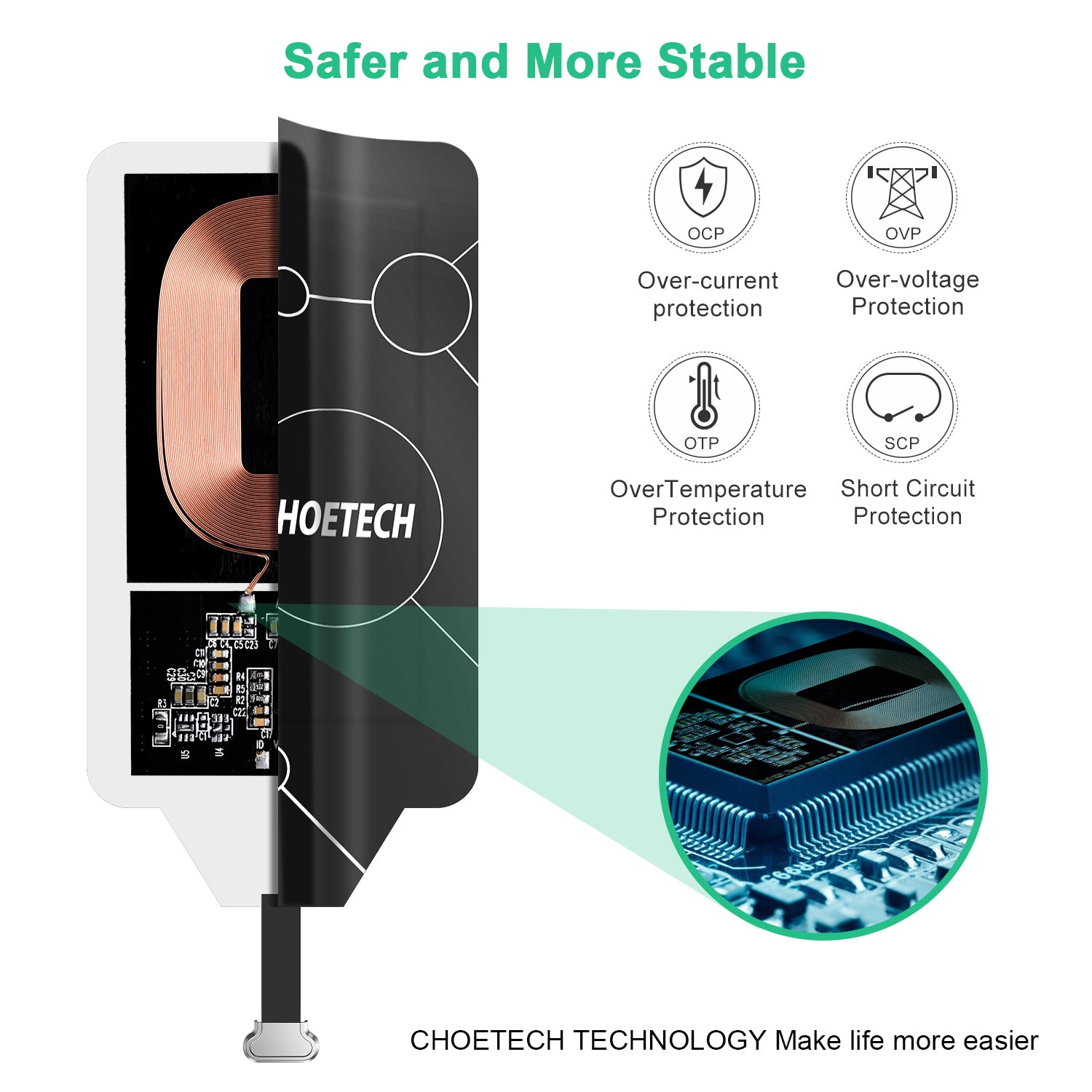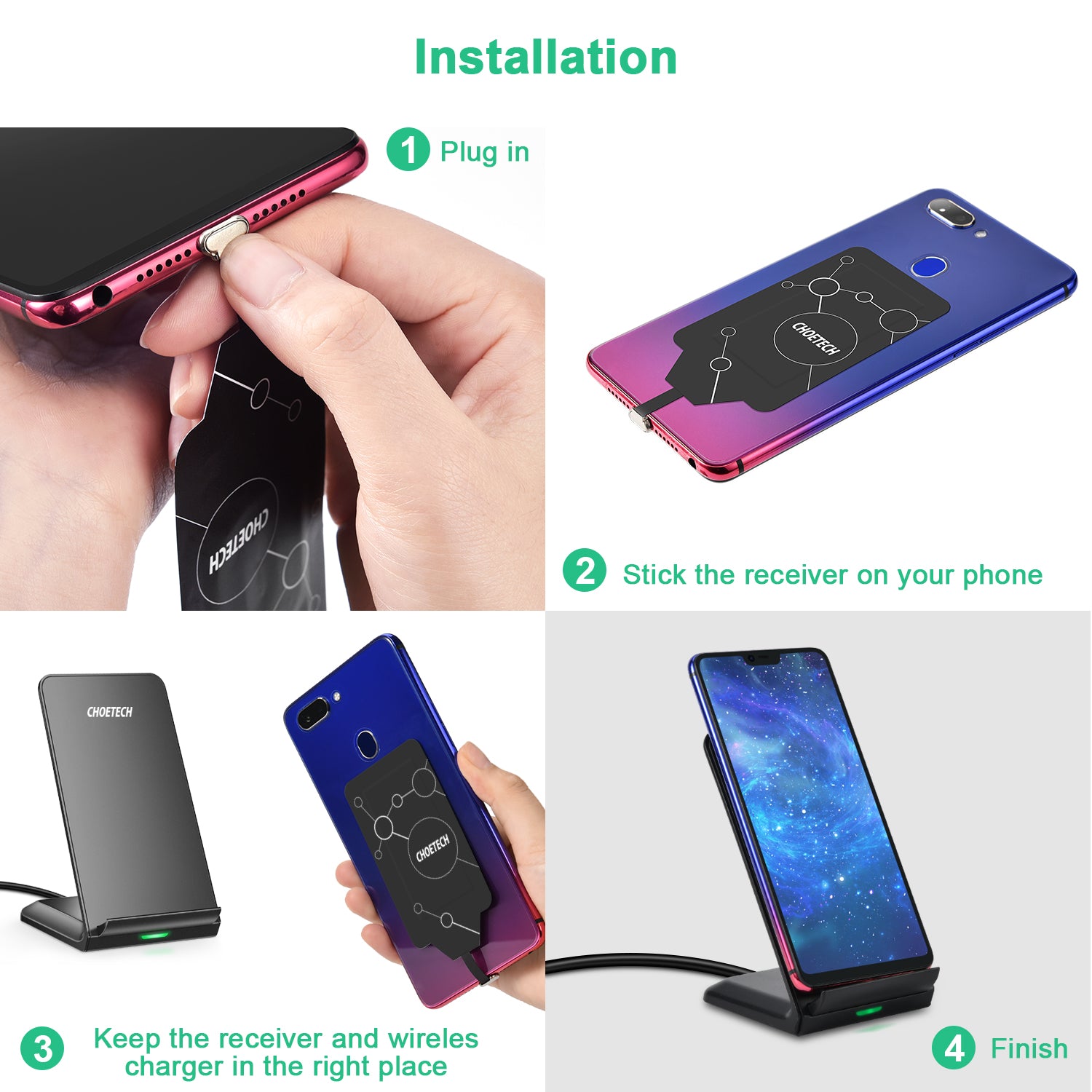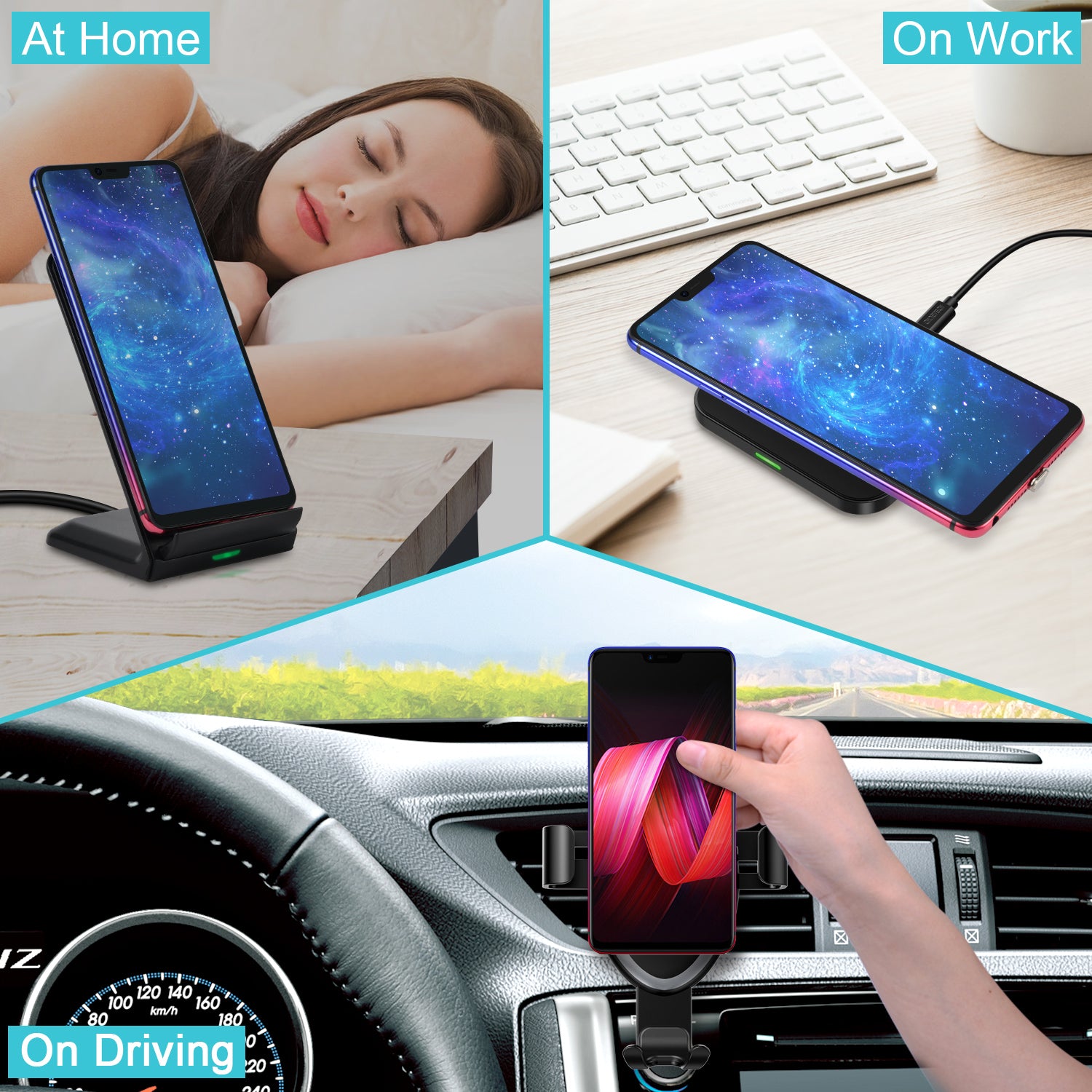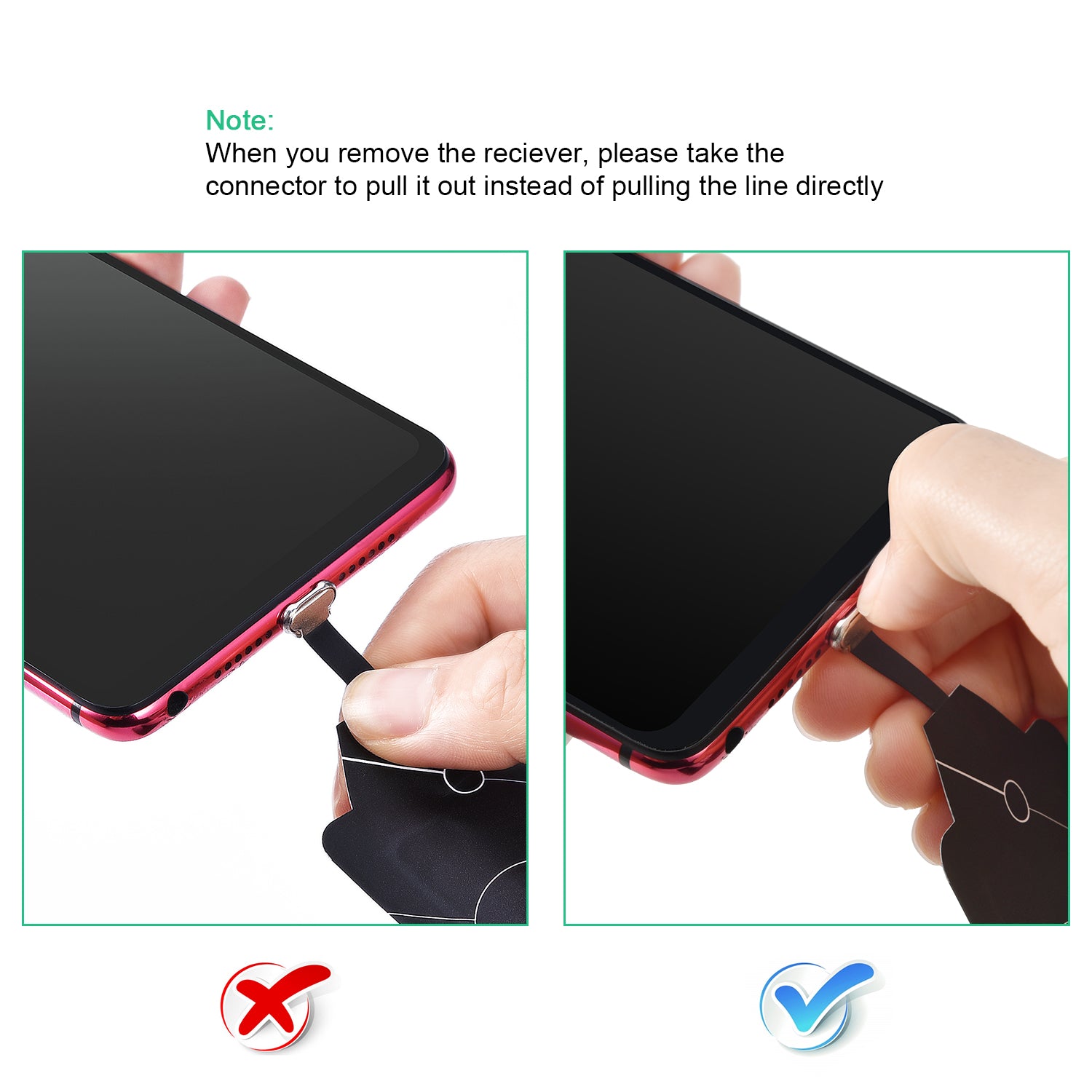 WP-MICRO Choetech Ultra Thin Qi Wireless Charging Receiver Patch Module Chip Compatible with All Micro USB Narrow-Side up Devices
Wide Compatibility: The Qi receiver for Micro USB enables wireless charging on your compatible narrow-side up Samsung Galaxy J7 S3 S4, Note 2 4, LG, Huawei, Blackberry, Google Nexus, allowing you to charge your device on any Qi compatible wireless charger.
Low Heat Emission: Adopts TI intelligent chip to prevent your phone from overheating during charging, make your phone get charging safer and more stable.
Ultra-thin and Durable Design: Ultra thin with small size, adds no bulk to your phone. You can always keep the receiver attached to iPhone and hidden it between your phone and case. Metal connector makes it more durable and smooth to plug in/out.
Phone Case Adaptability: Qi technology can be used with most non-metallic cases and under 5mm thickness, for hard cases, cards and other objects may block the signal.
What You Get: 1*CHOETECH Micro USB Qi Receiver, 18-Month Warranty & Friendly Customer Service.