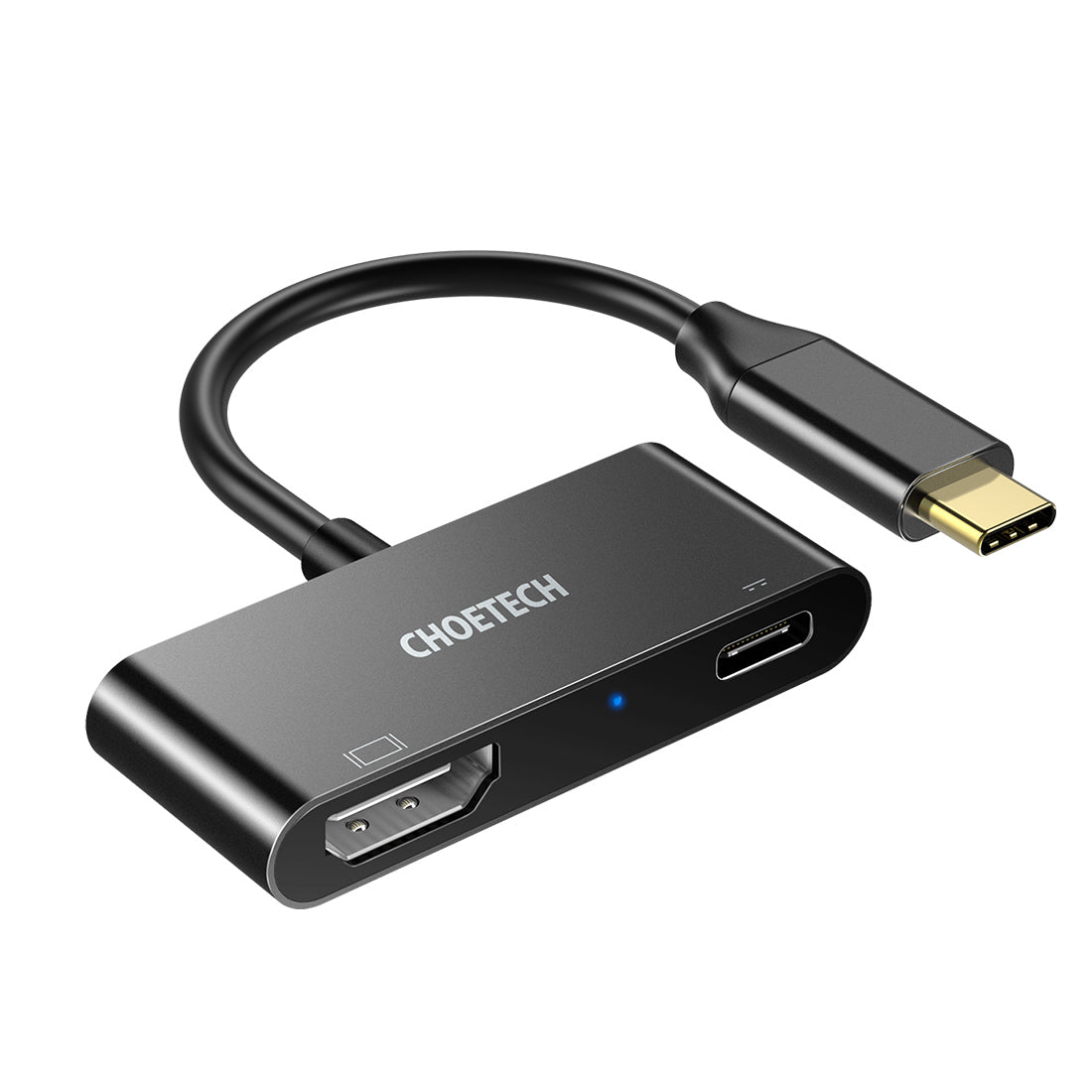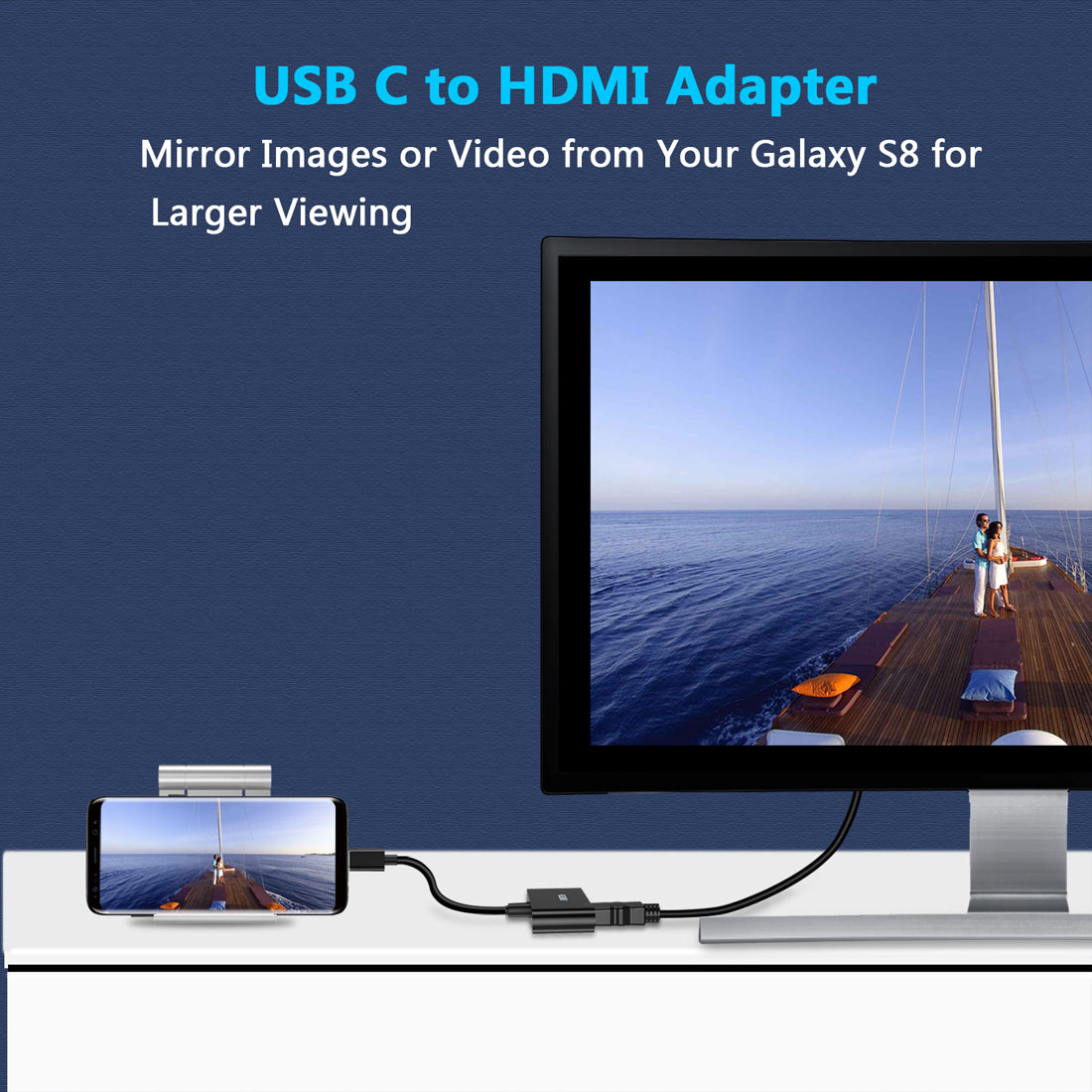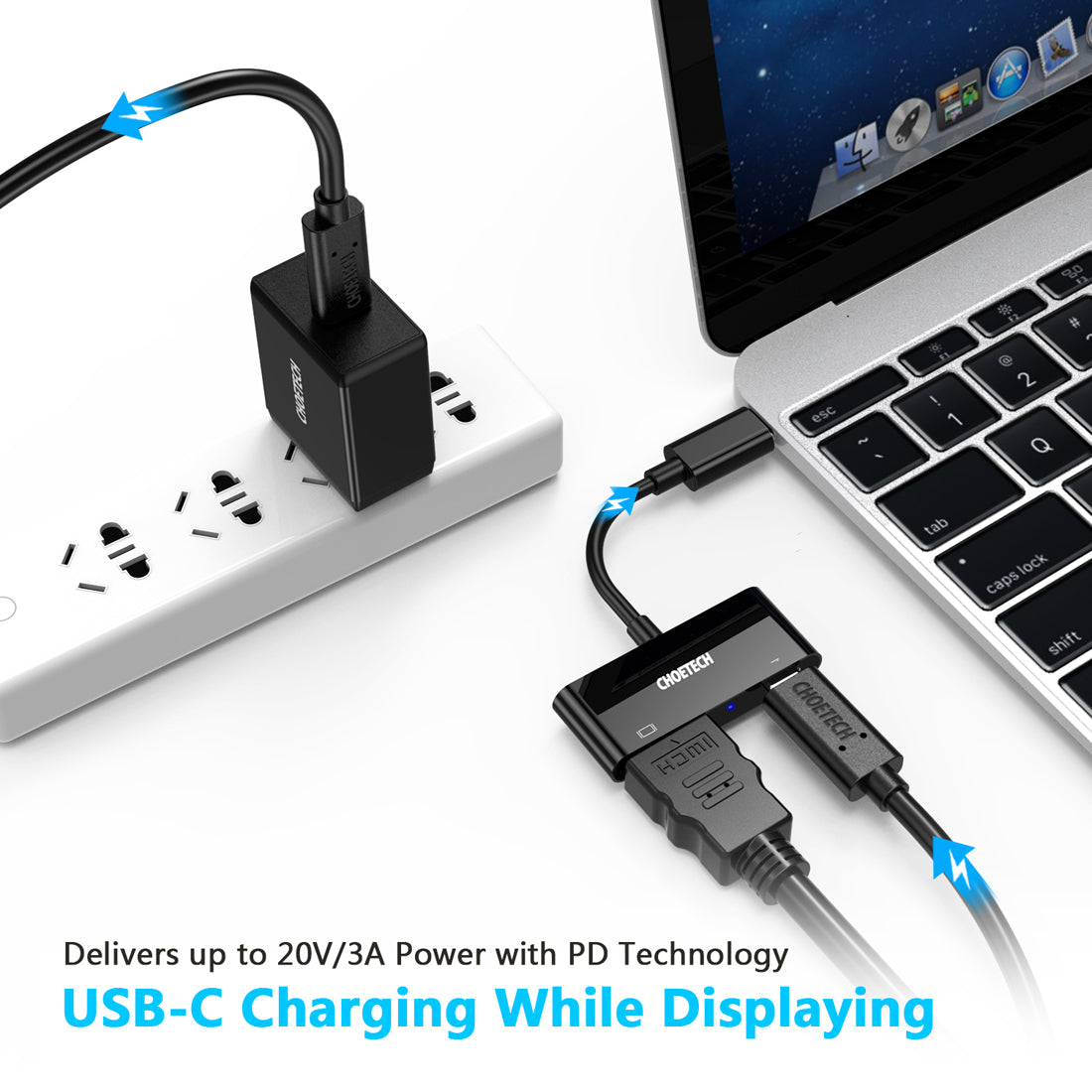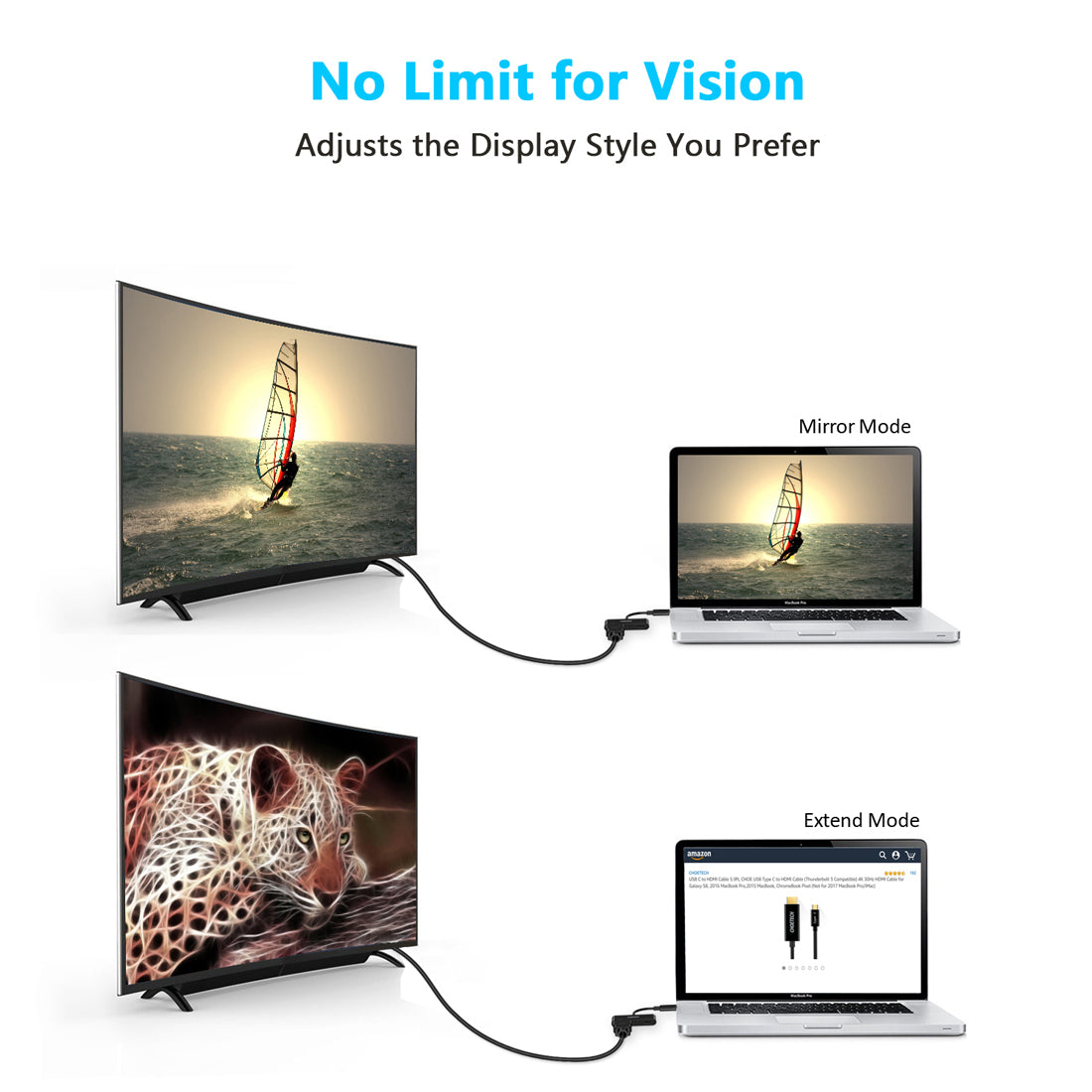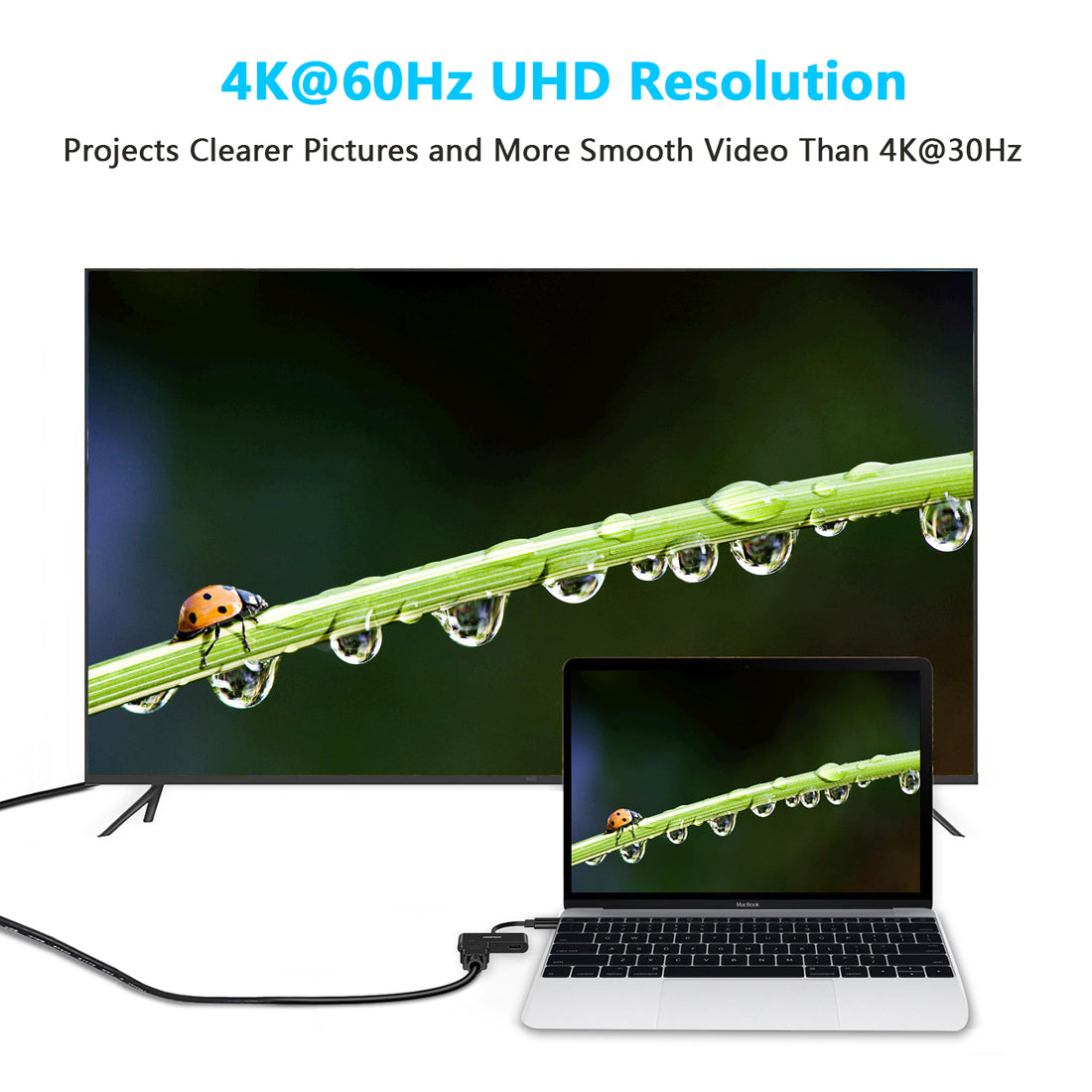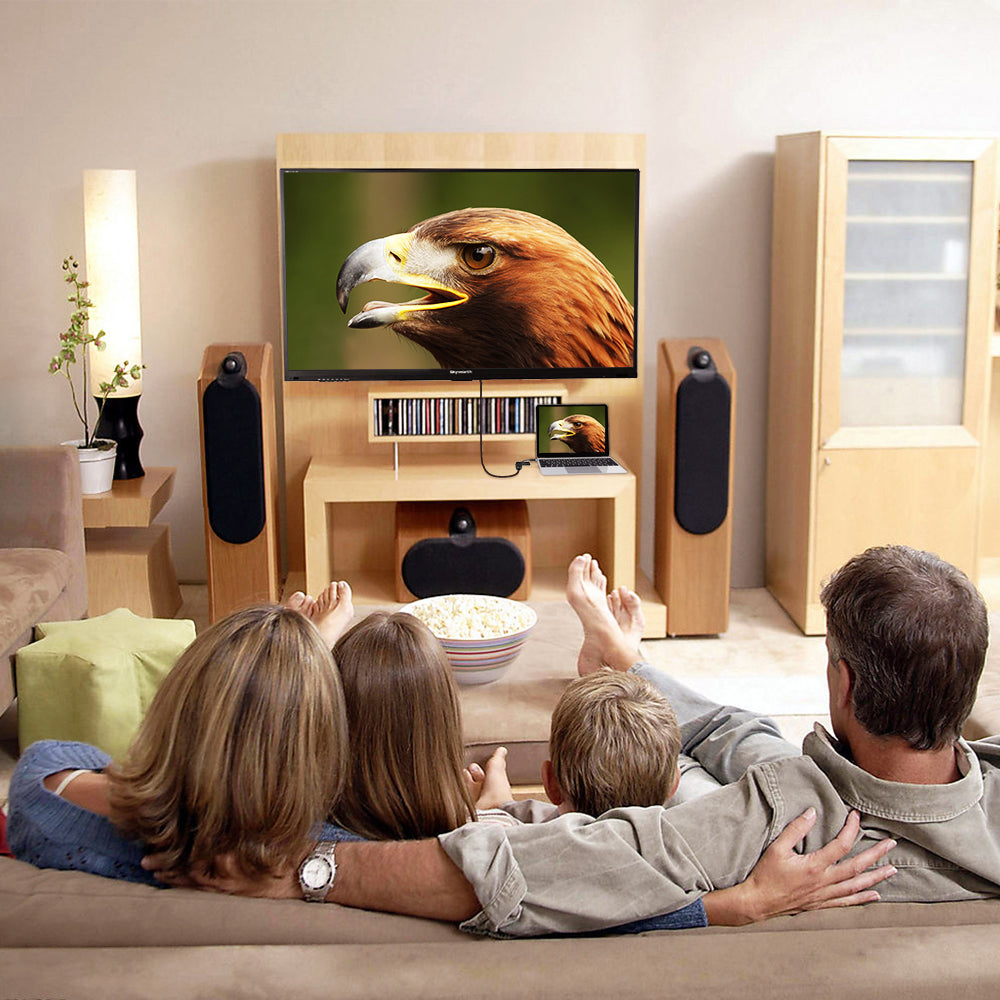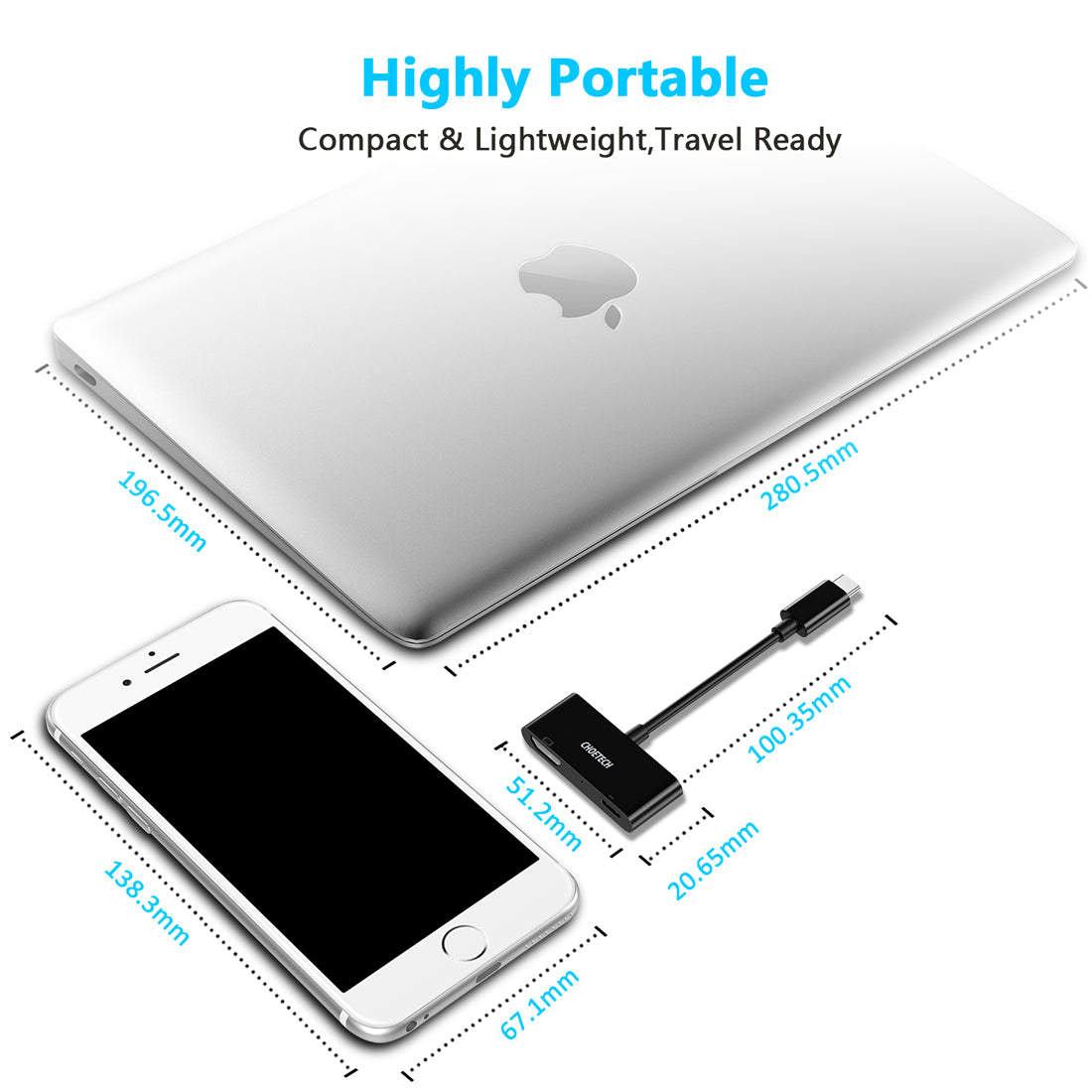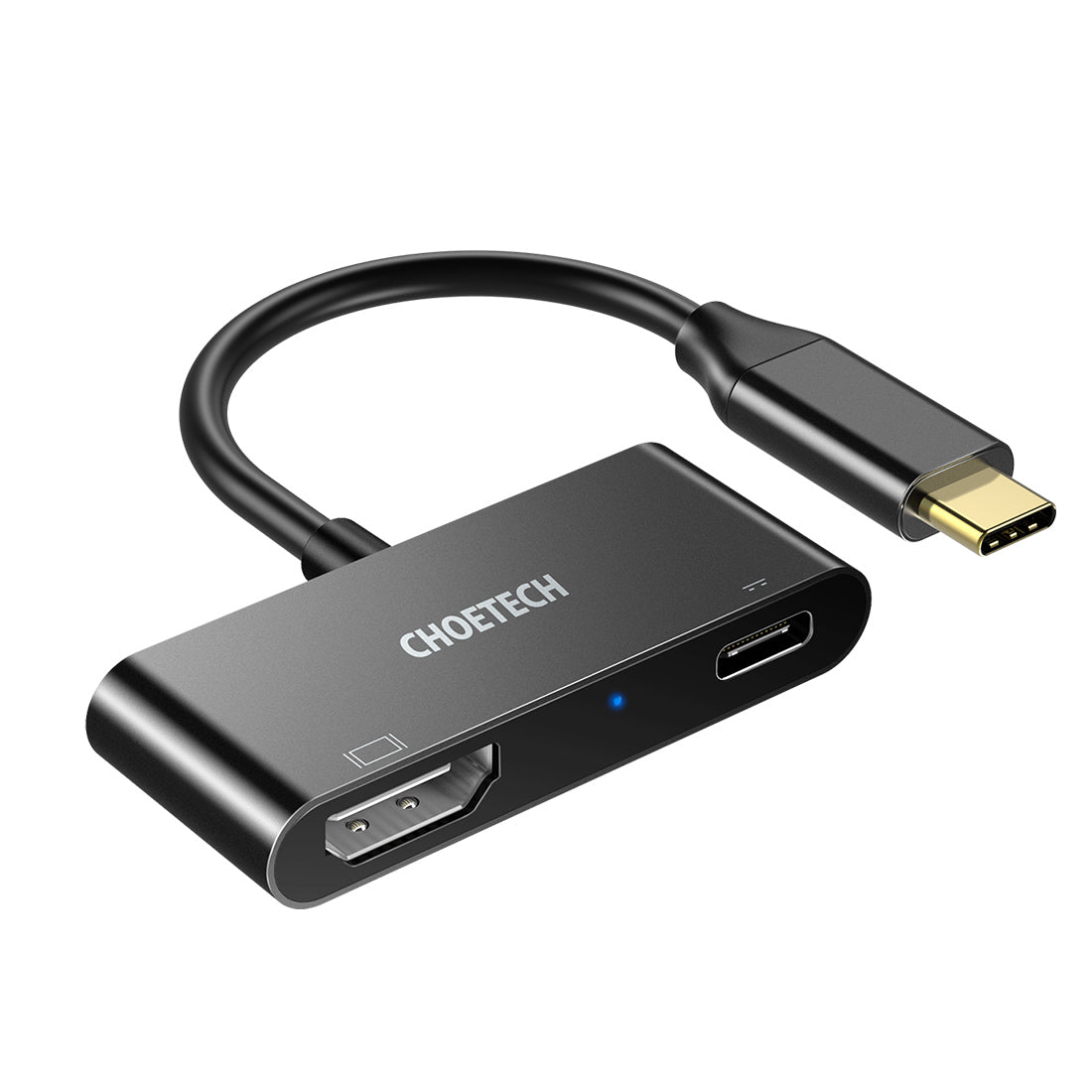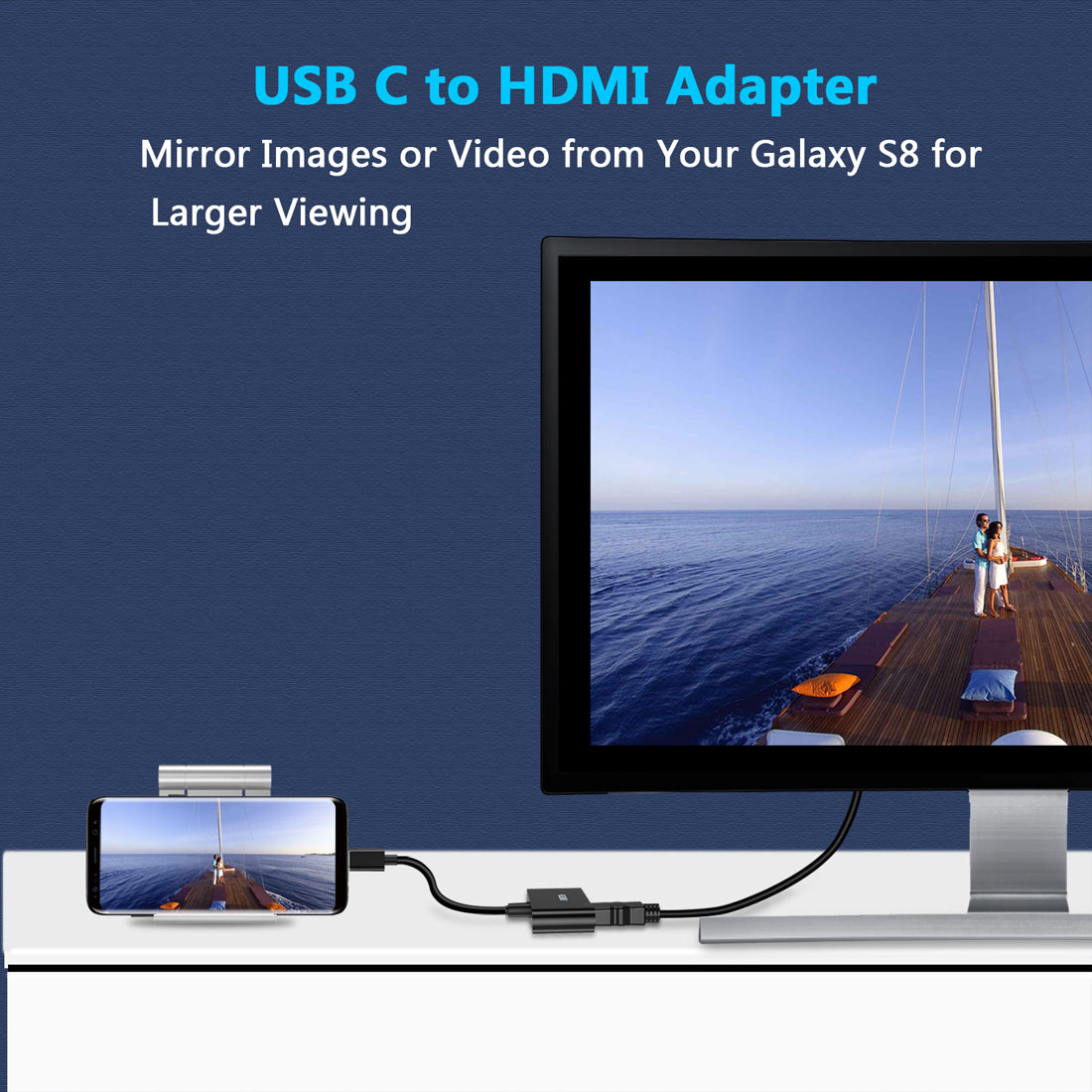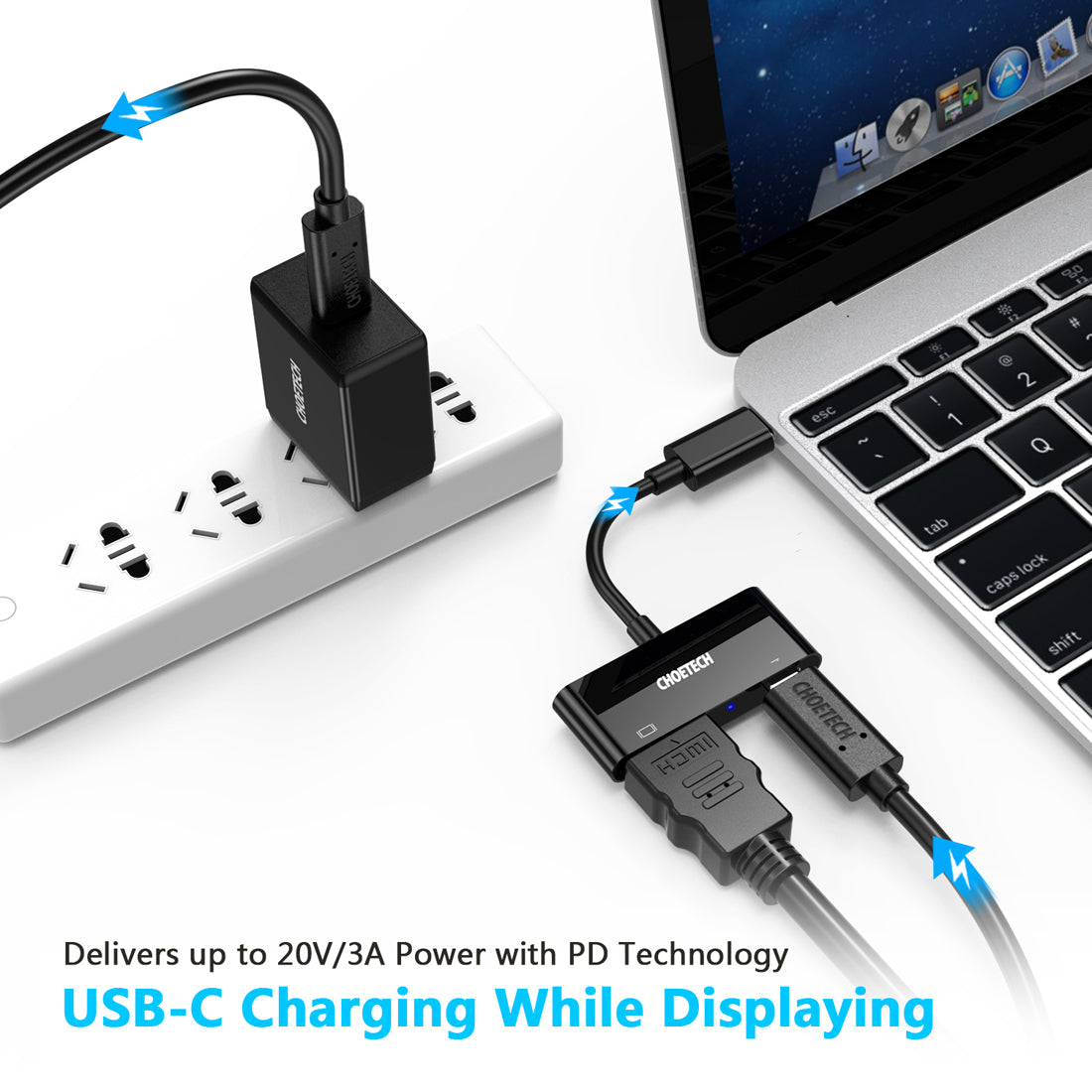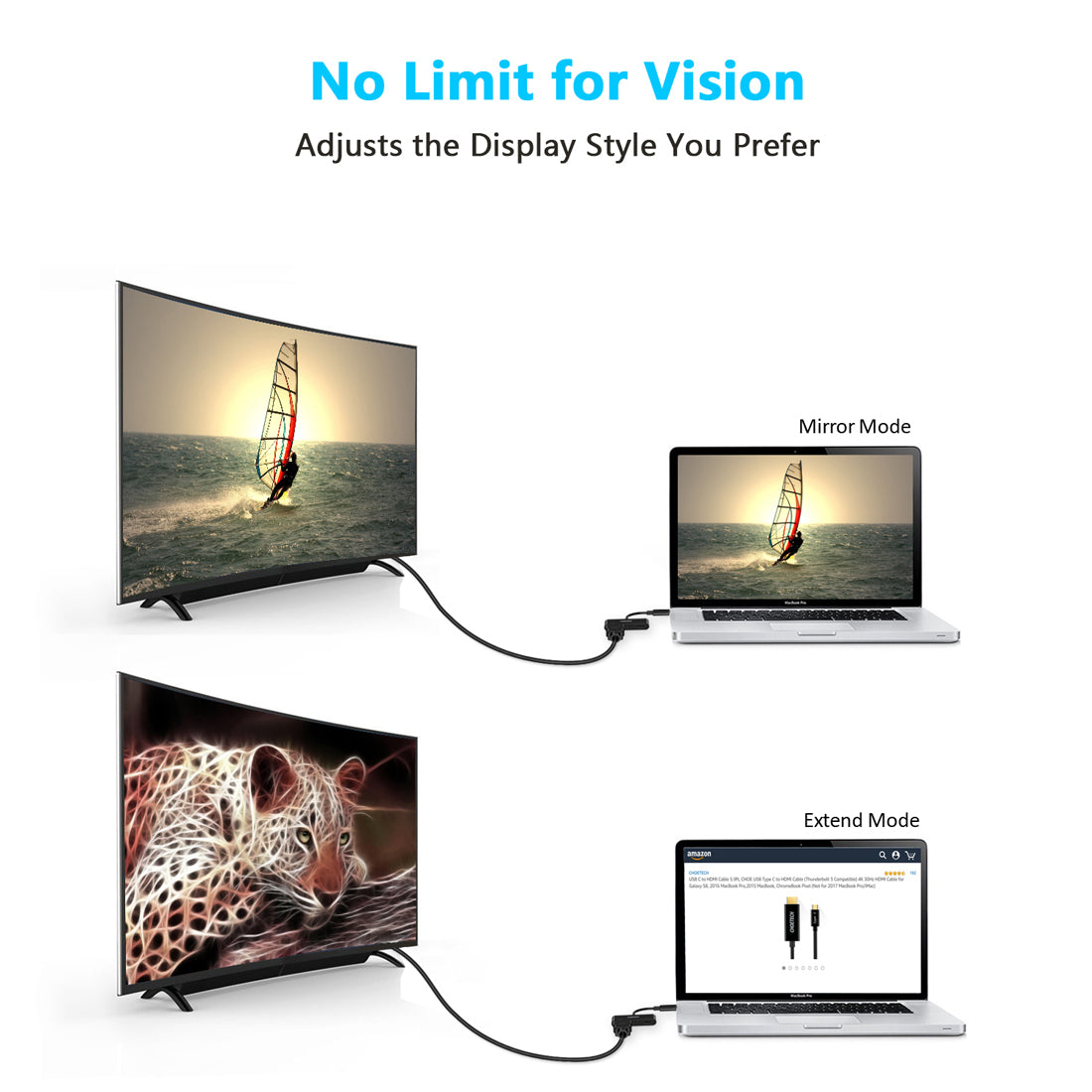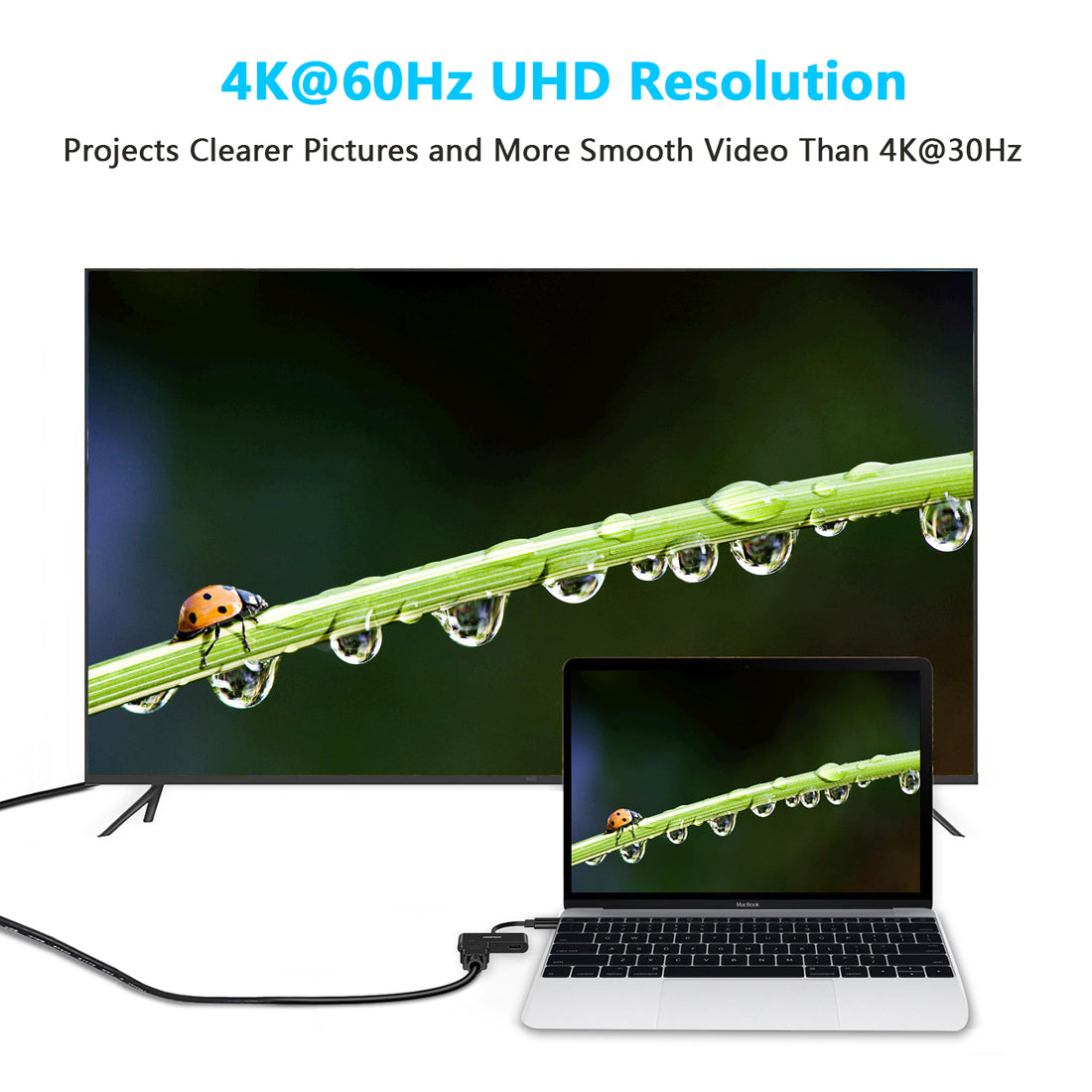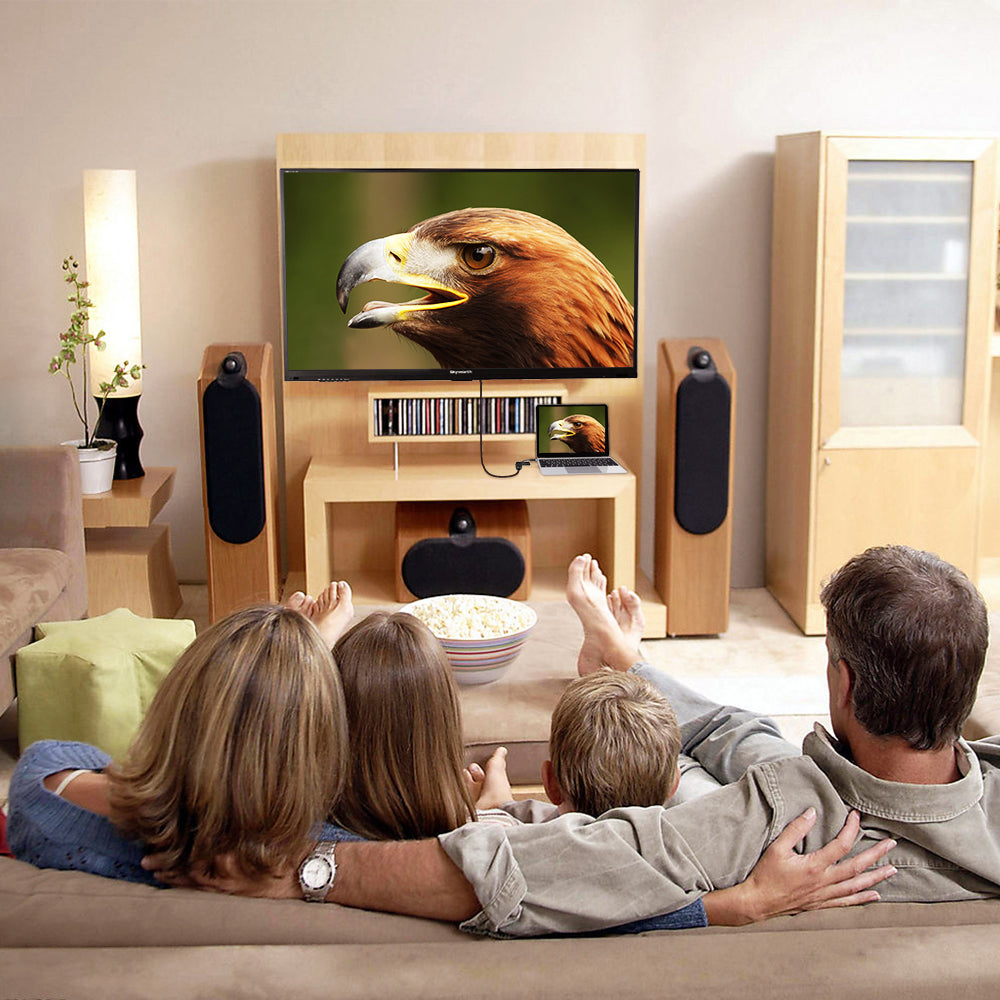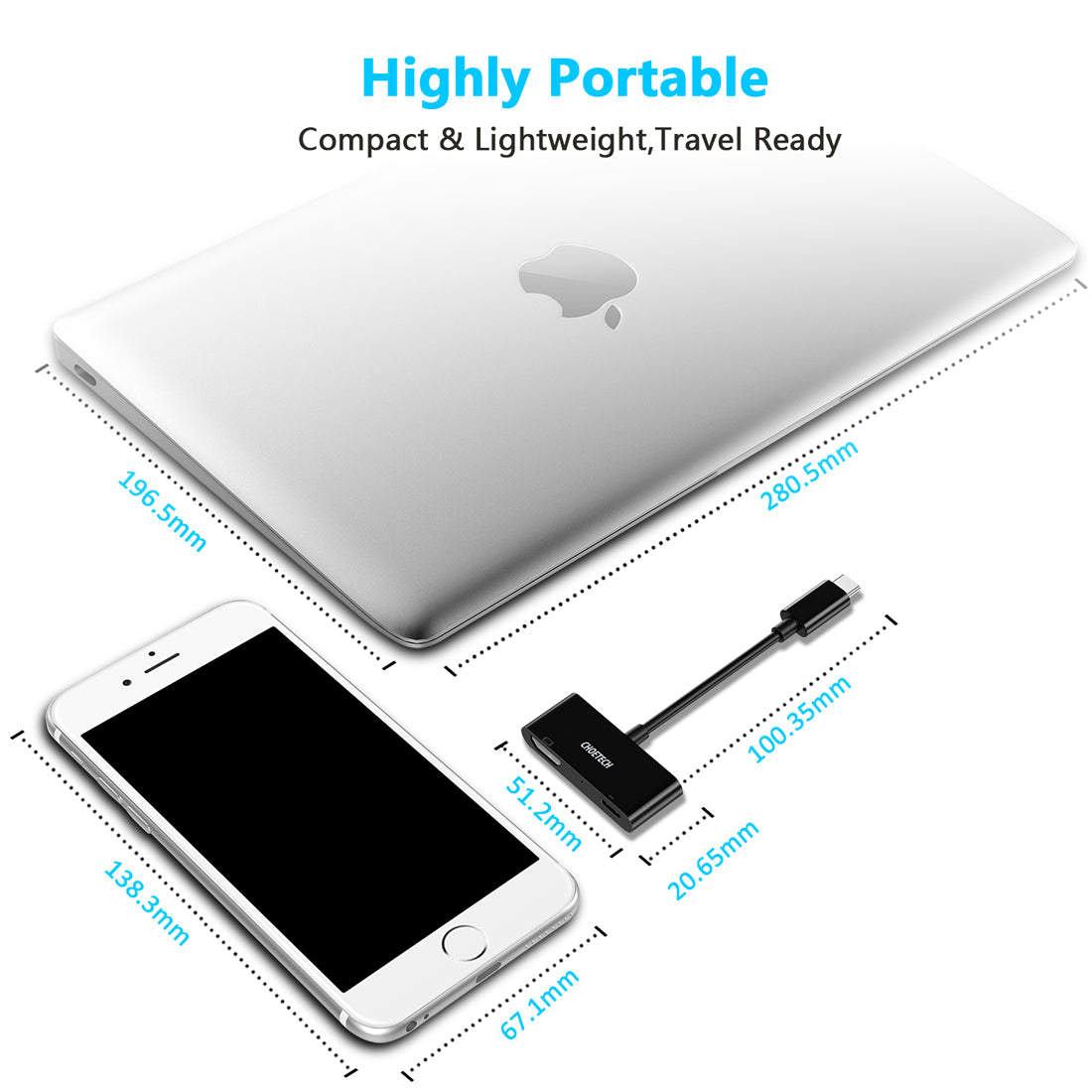 HUB-M03 Choetech USB-C to HDMI Adapter
USB-C to HDMI Adapter
Enables a connection from a USB-C device to an HDMI enabled TV, monitor or projector to display video and audio. Mirror or extend your screen with HDMI port.
Note: 1. In order to avoid battery run down that will lead to a disconnection, it is recommended to keep your device charging while displaying. 2. The USB-C port can only be used for charging while displaying and can't be used to connect a hard disk or to transfer data. 
4K 60Hz UHD Resolution
Supports up to 4K (3860x2160) at 60Hz resolution if it's connected to a 4K@60Hz enabled computer. Fully compatible with iPad Pro and MacBook Air 2018. 
USB-C PD Function
Design with a USB-C charging port that delivers up to 20V/3A (60W) power to the  connected device. Display and charge simultaneously.
Note: A USB-C PD charger and cable will be required for fast charging. The OEM adapter only offers standard. Original adapter is highly recommended to prevent overheating. 
Compatibility
Compatible with USB-C port (Thunderbolt 3) compatible devices with DP alt mode such as 2018 iPad Pro/ MacBook Air, 2018/ 2017 / 2016 MacBook Pro, MacBook 12'', Surface Book2, Chromebook Pixel, Samsung Galaxy Note 9/S9/S9 Plus/S8/ S8 Plus, etc.
Note: 1. For all the other compatible phones please refer to the detailed list. 2. Not compatible with Nintendo Switch.
Durable Design
Slim and light aluminum alloy exterior, corrosion-resistant, 24 gold-plated, ionized connectors, reinforced TPE cable coating.
Package Content

1 x Choetech USB-C to HDMI Adapter
1 x 18-Month Warranty