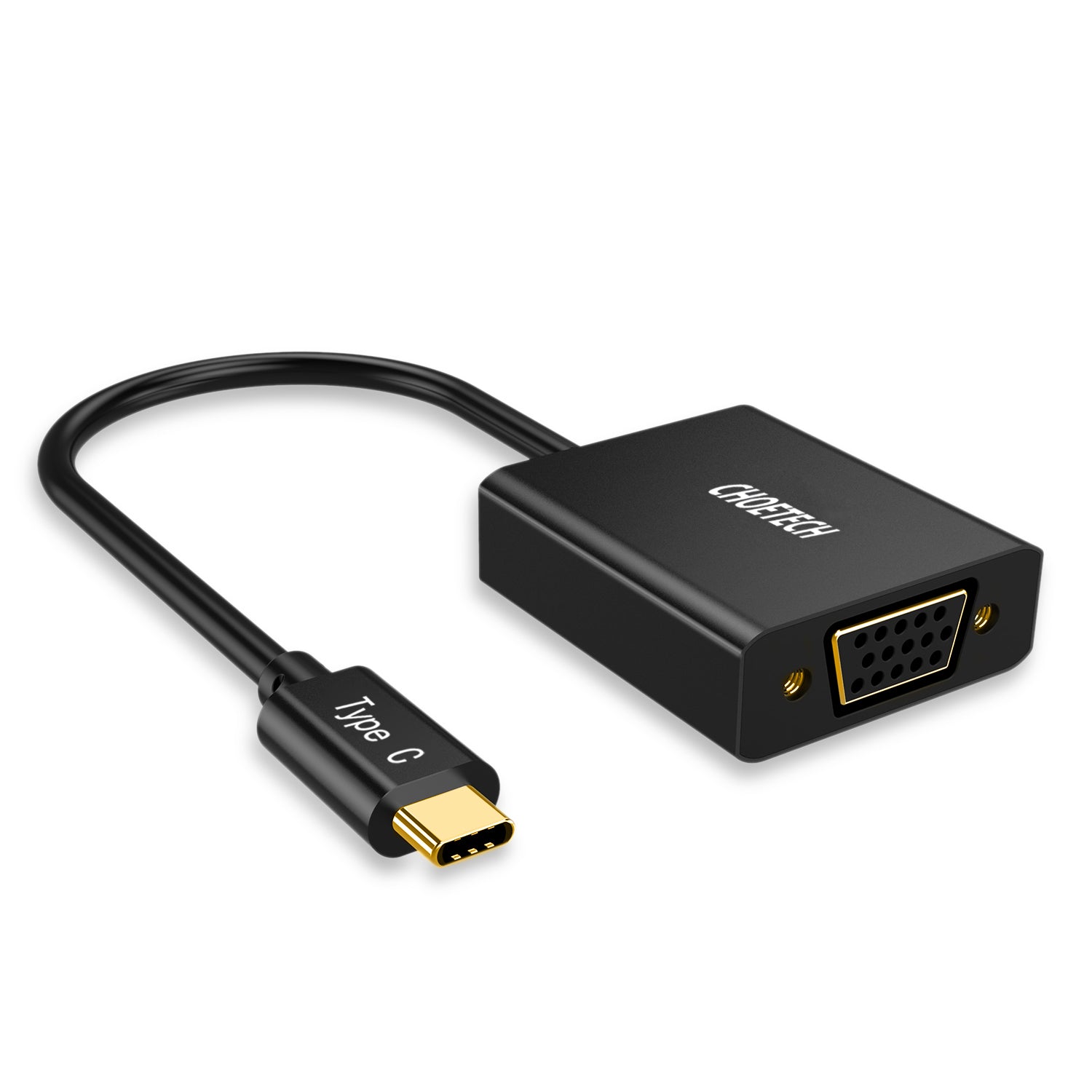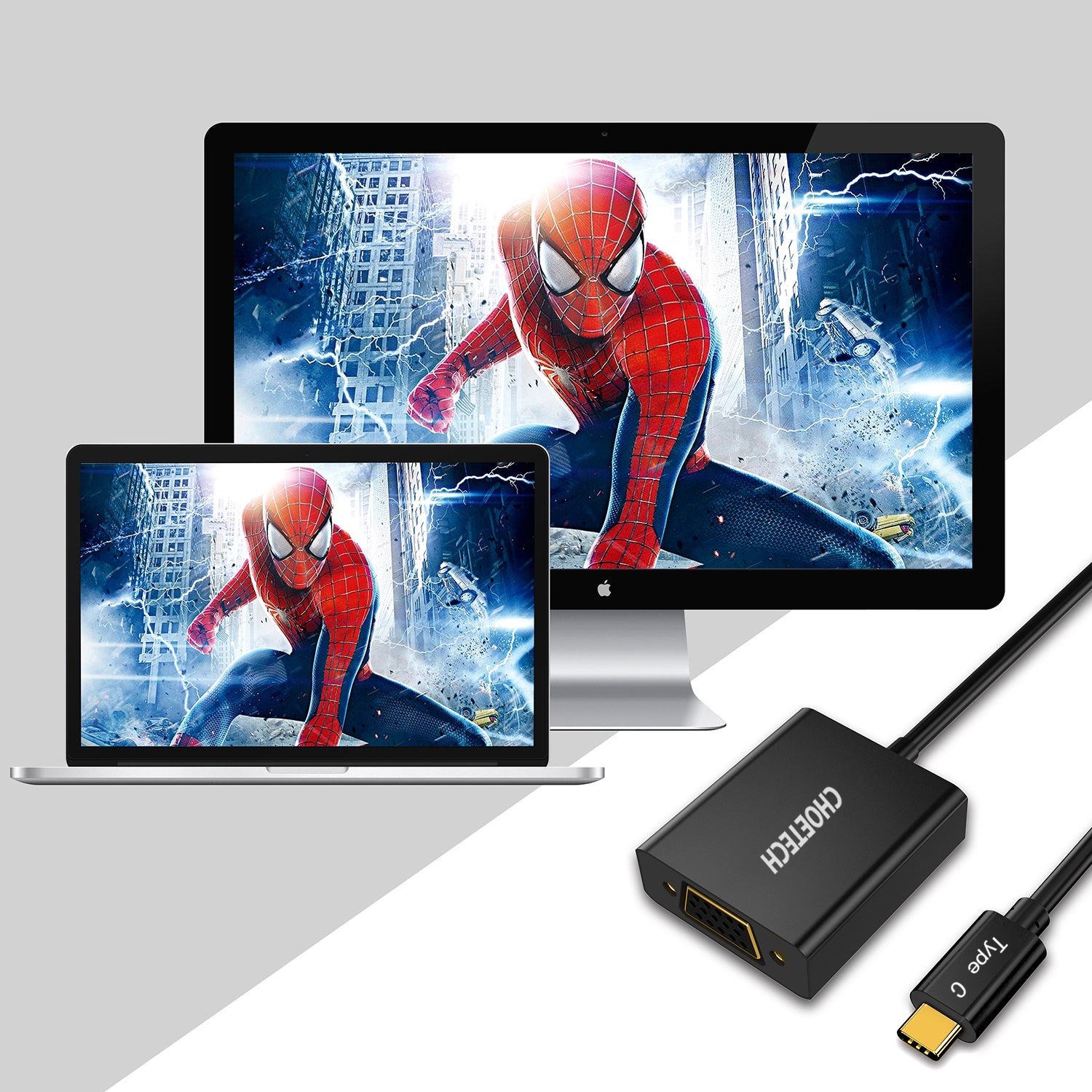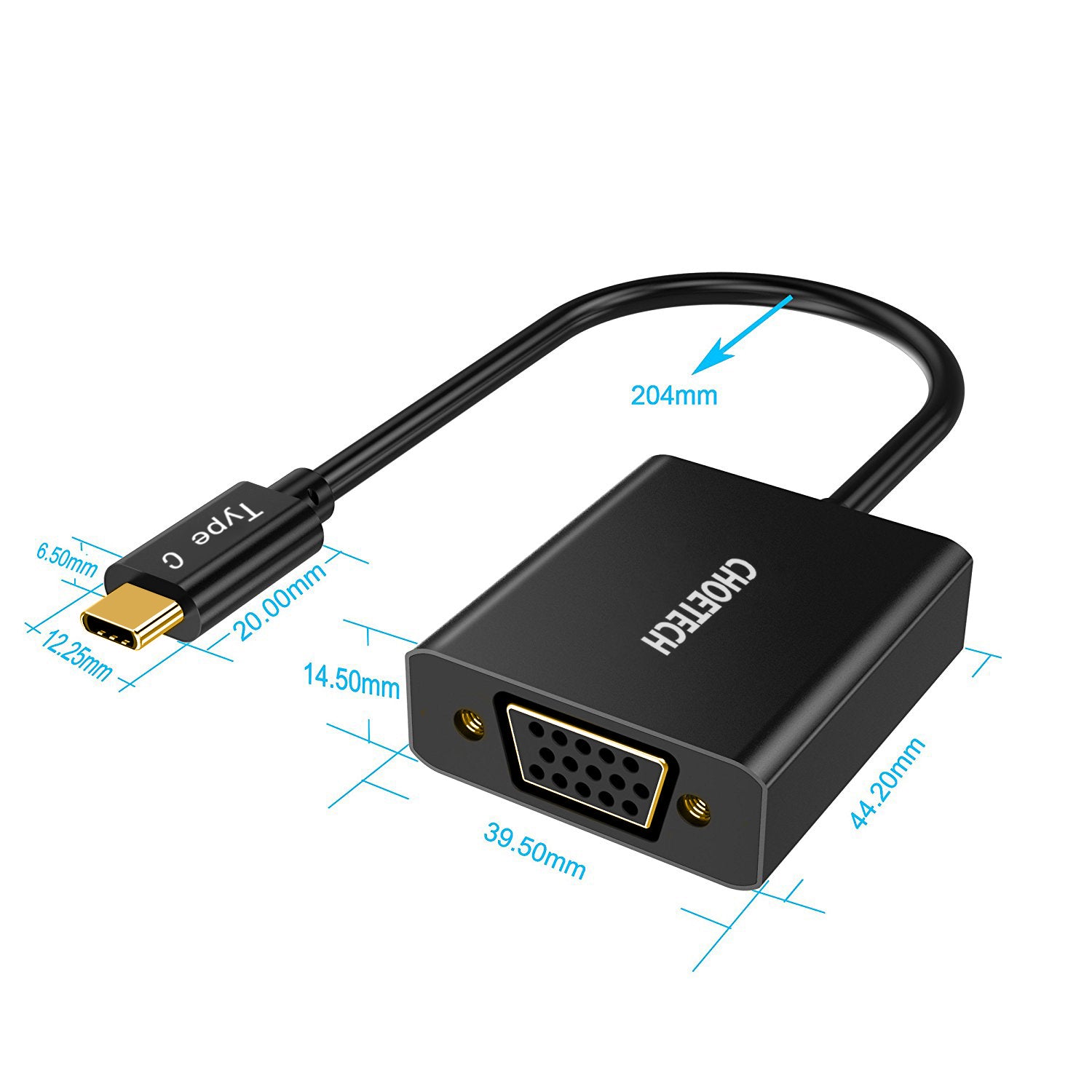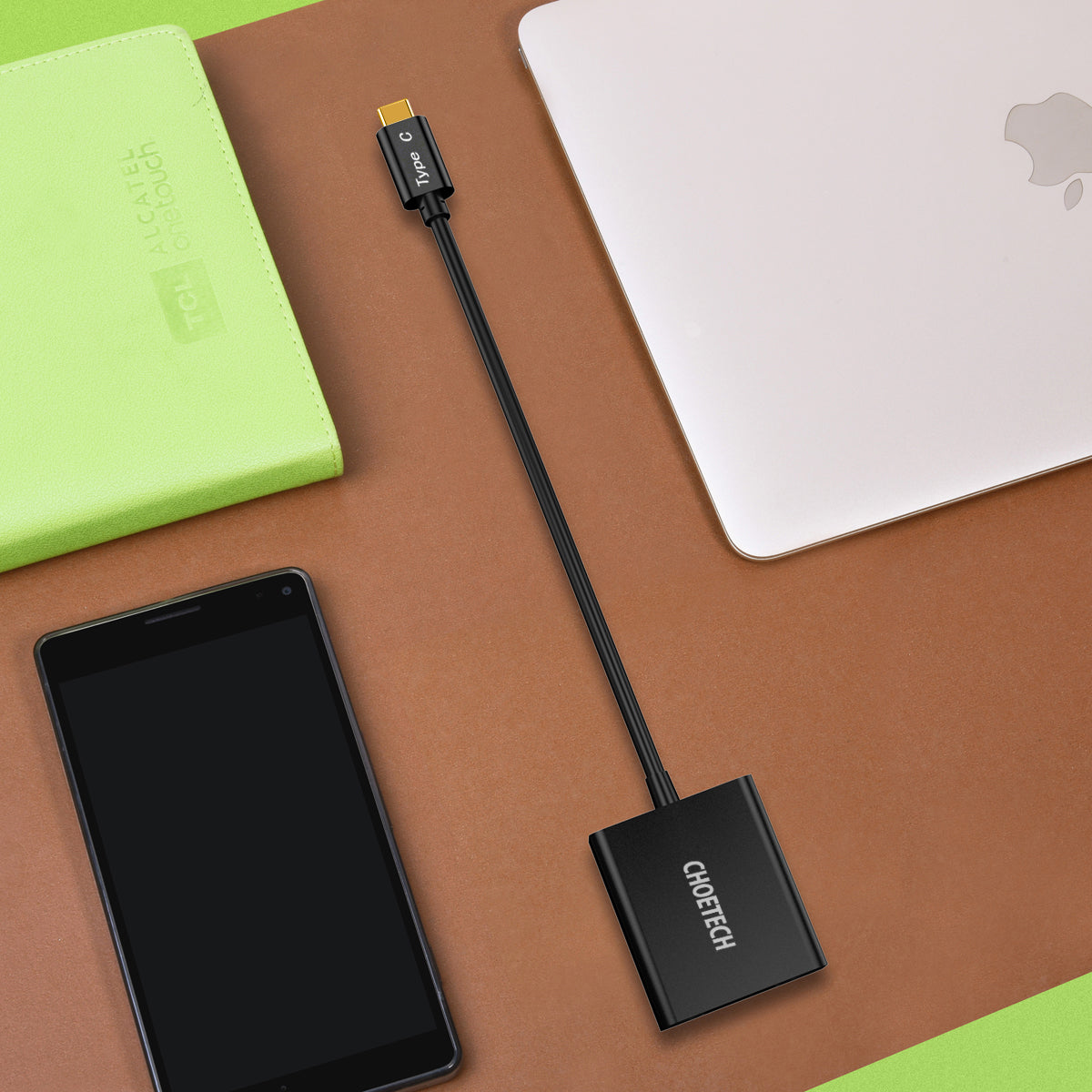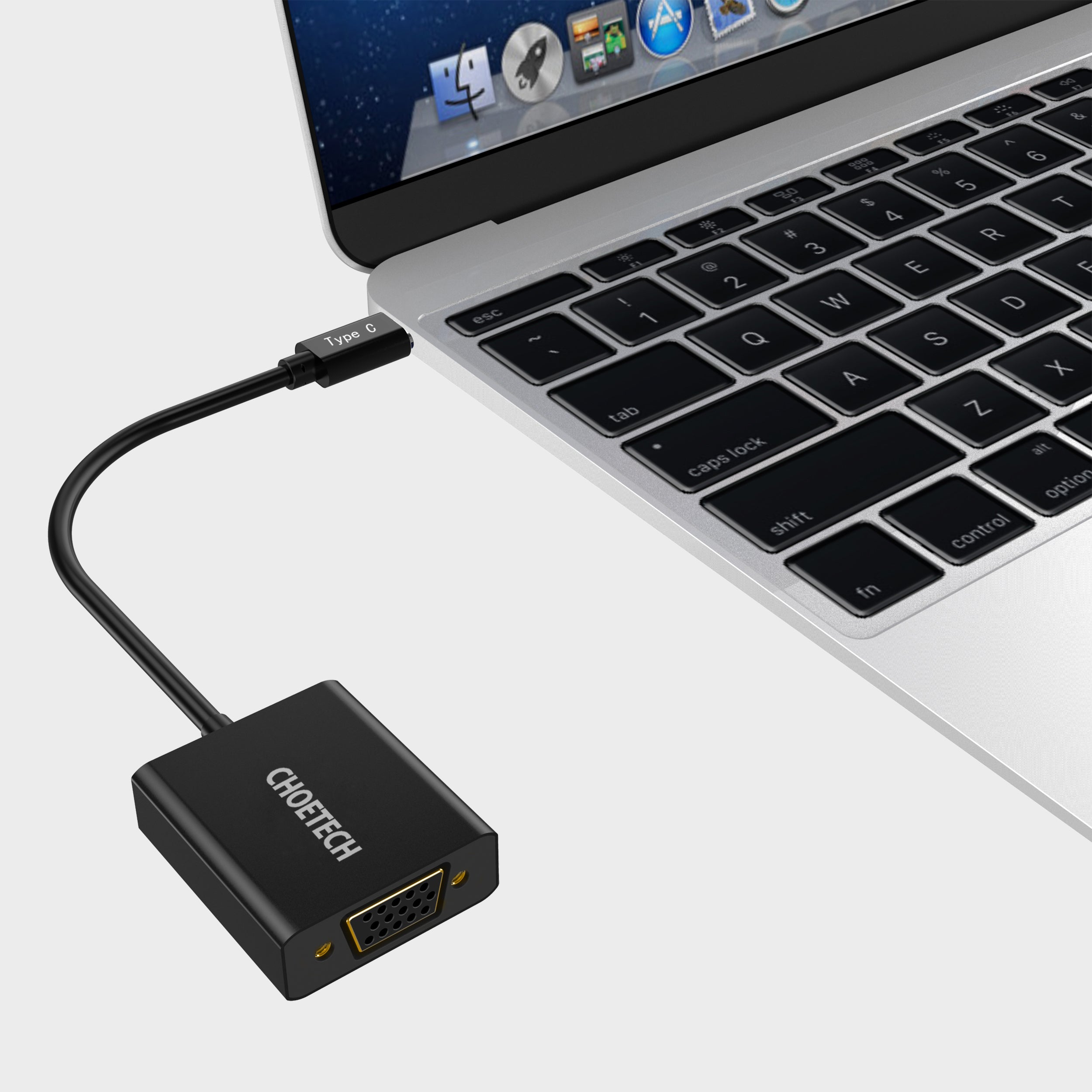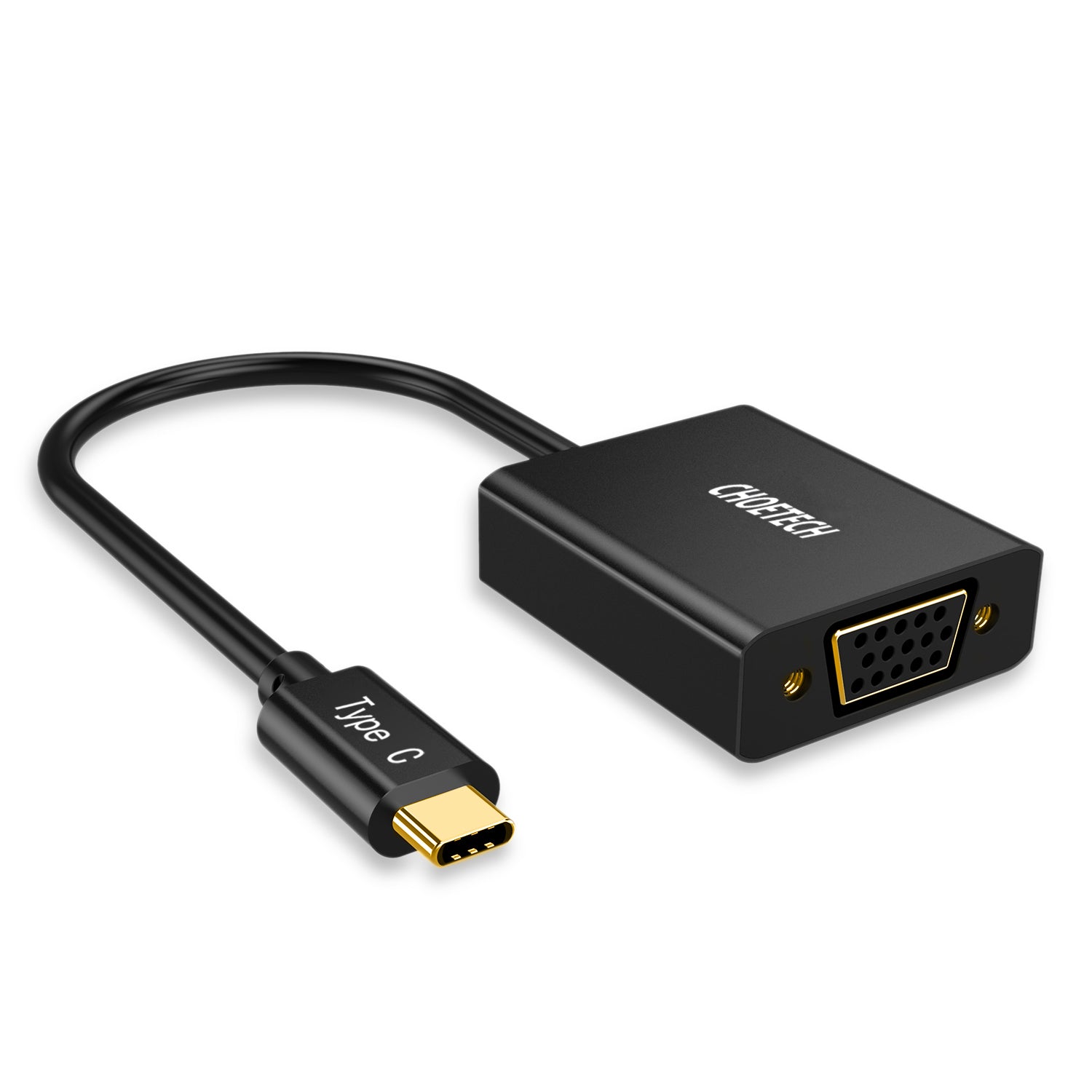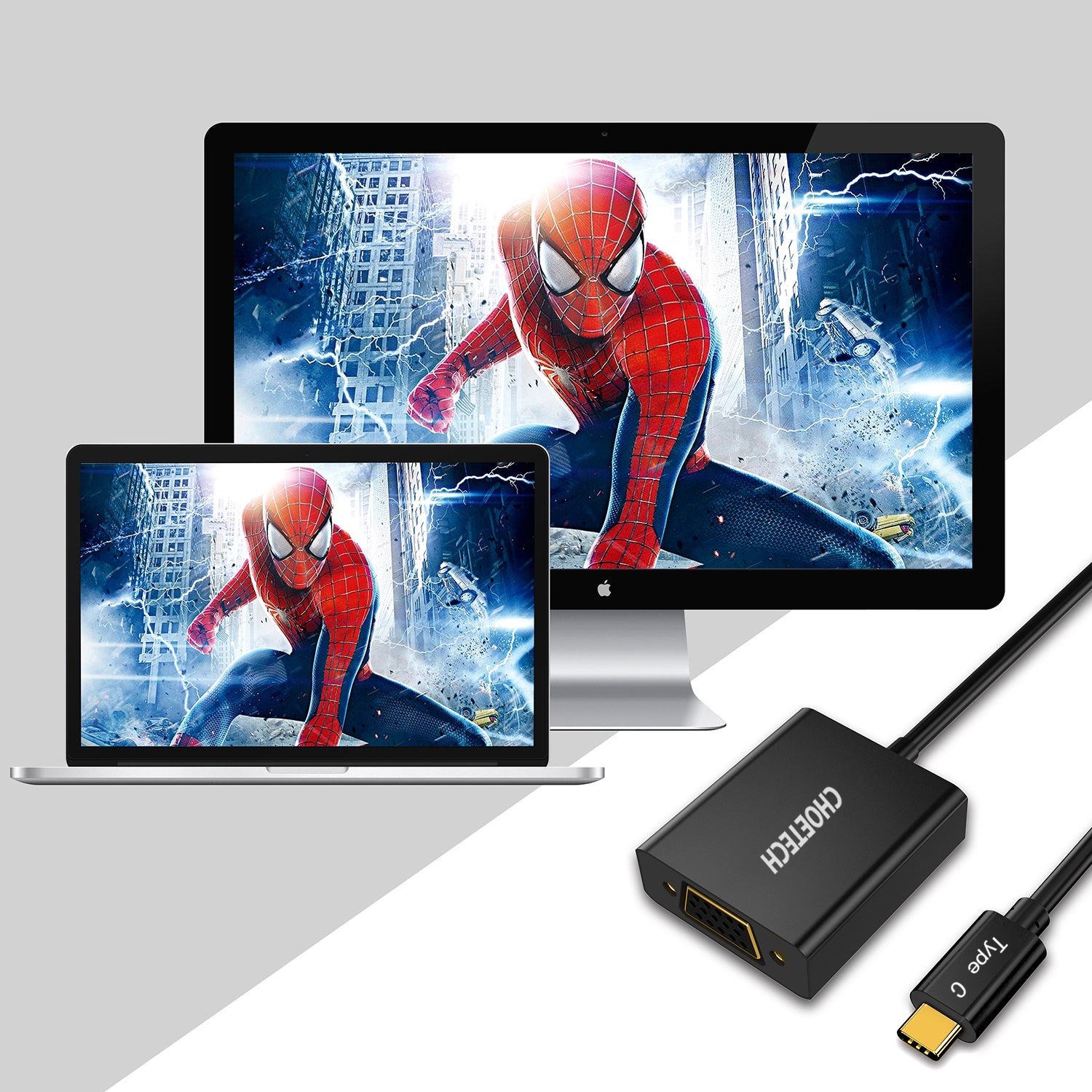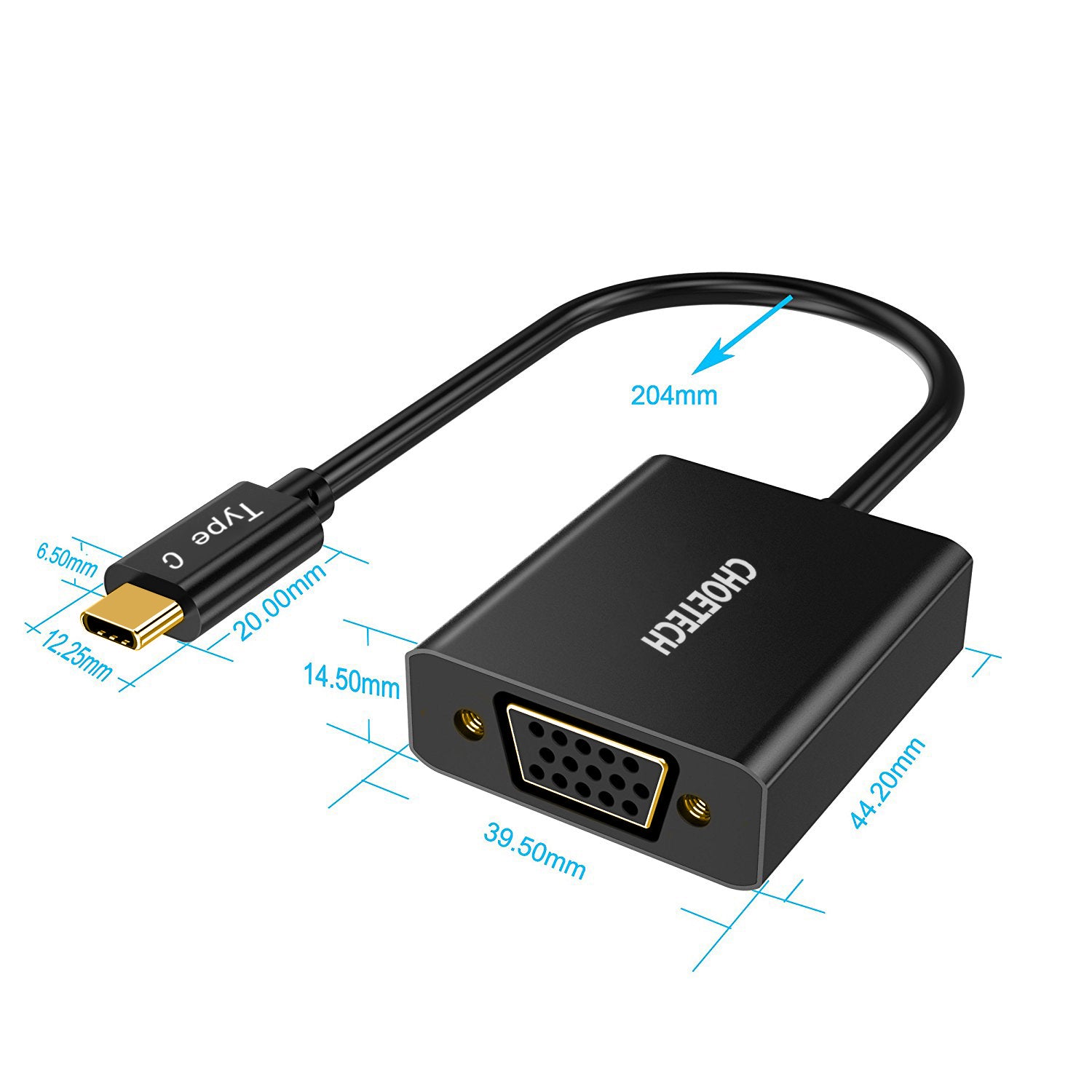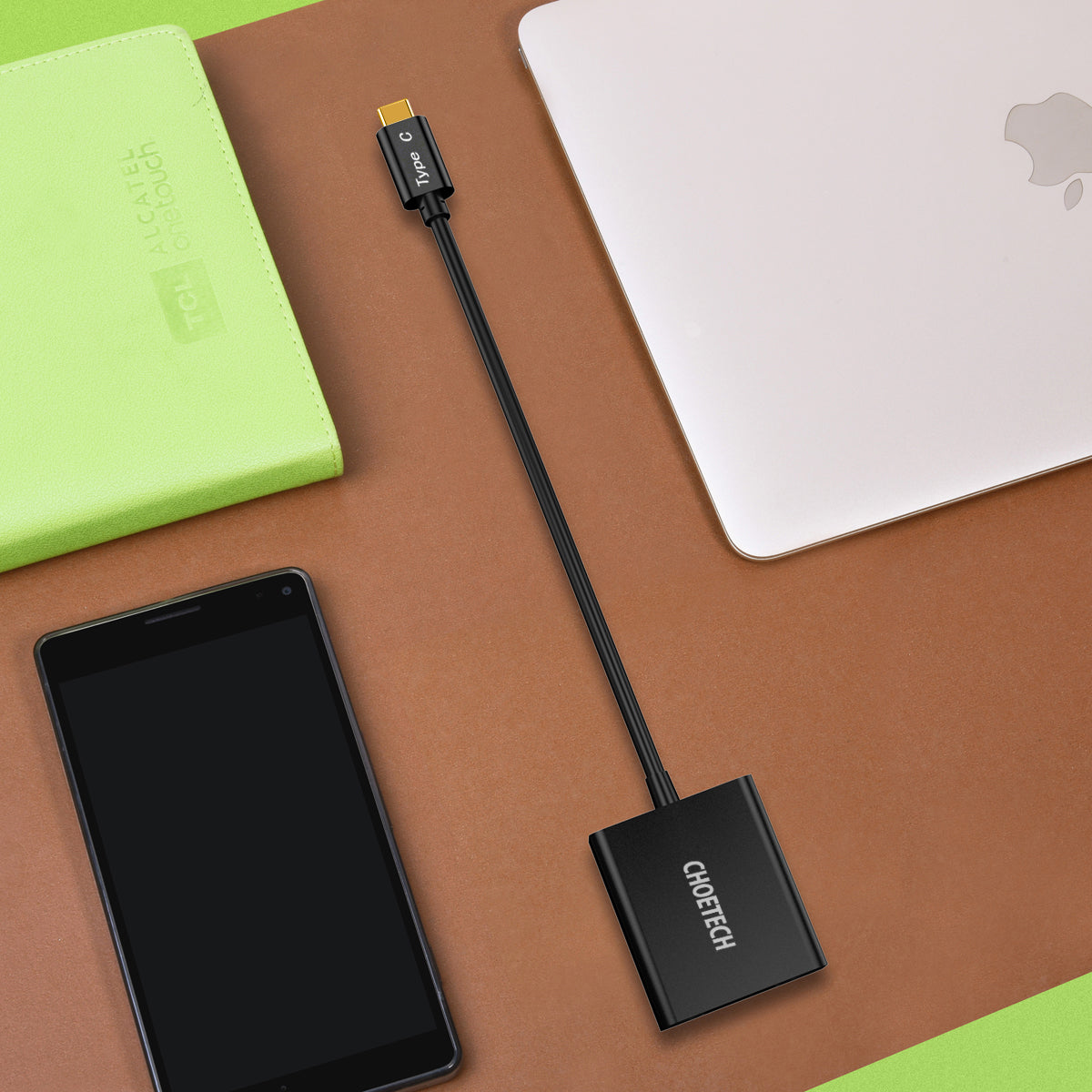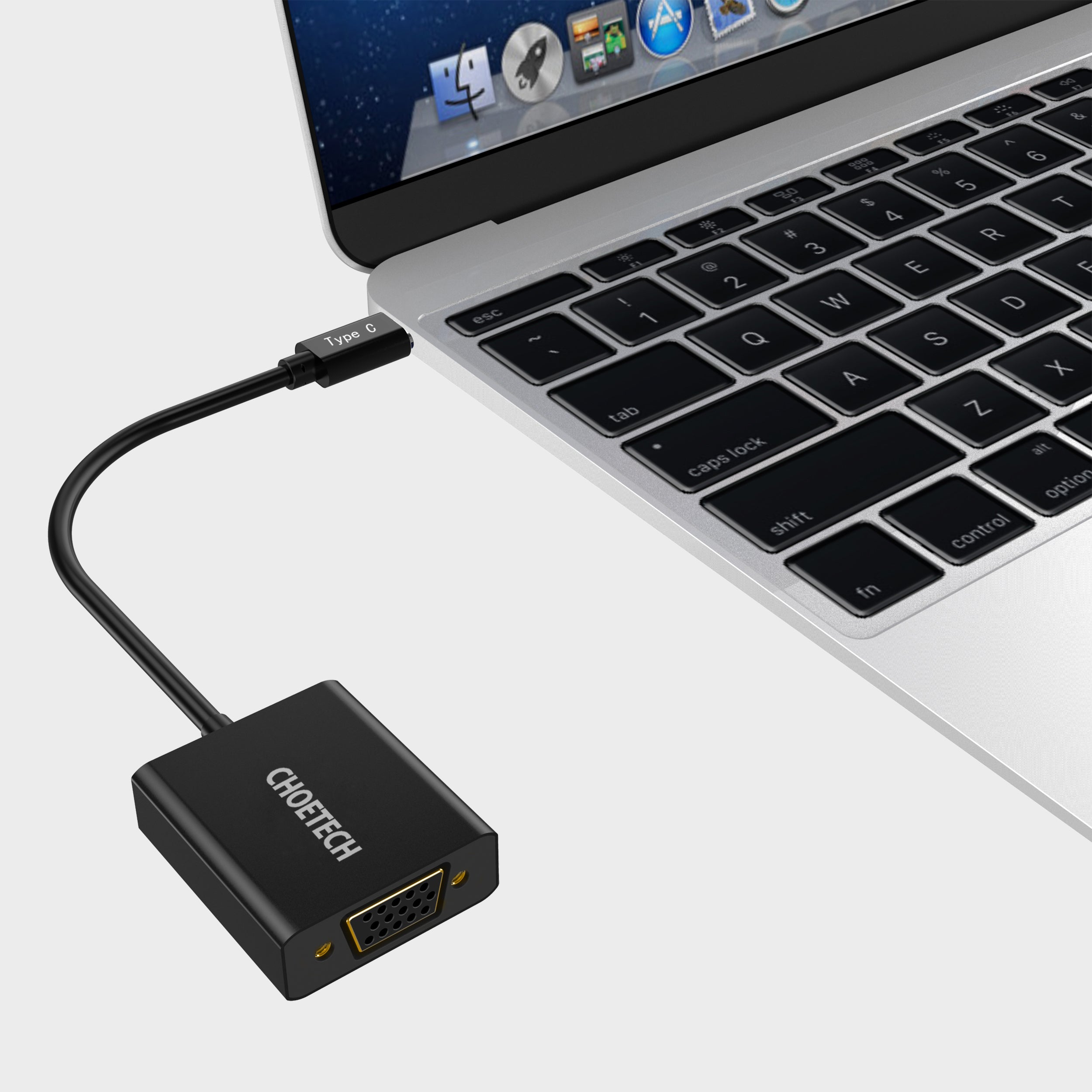 HUB-V01 Choetech USB 3.1 Type-C to VGA Adapter
USB-C to VGA Adapter 
This USB-C to VGA Adapter (Thunderbolt 3 Compatible) connects your MacBook, Chromebook or laptop with USB-C to a VGA monitor or projector. VGA video supports up to 1920 x 1200 and 1080P (full HD) resolution for compatibility with most displays, monitors and projectors with VGA.
Compact Design
Ideal portable size to carry in your laptop bag out to the office or on your business trips.
Compatibility
Compatible with USB Type-C enabled laptops such as the 2015 MacBook, Google Chromebook Pixel, Huawei MateBook, Lenovo Yoga 900, Dell XPS 13, Lumia 9350.
Note: This adapter is not compatible with MacBook 
Pro 2017.