T583-F Choetech 4-in-1 Wireless Charging Stand
Avoid all those messy wires and quickly charge up your iPhone, Apple Watch, AirPods and Apple Pencil all at once with our 4-in-1 Wireless Charging Stand solution. It's a cleaner alternative and organizes the look of your desk with one device.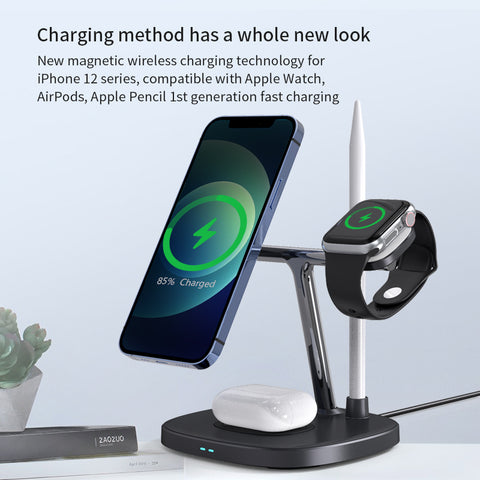 4-in-1 Wireless Charging
Simultaneously charge four devices at once and no longer worry about the annoying charging cables cluttering up your life. Compatible with all Apple Watch Series, AirPods, Appl Pencil 1st gen and iPhone Series 11, 12, 13 and 14.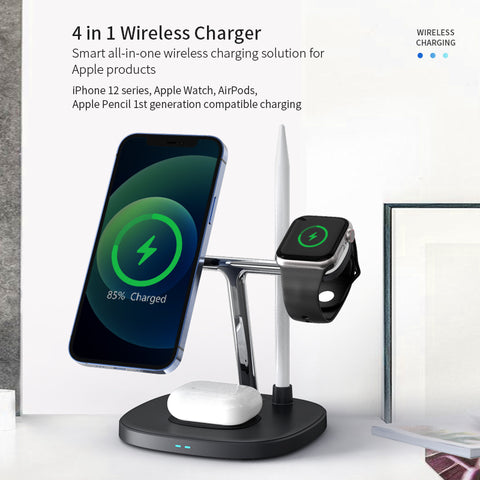 Adjustable Design
The magnetic plate of iPhone charging module can be easily adjusted. The lightweight design makes it convenient to adjust your viewing angle, as well as charge in portrait or landscape mode. The elegant design of our wireless charging stand fits perfectly into your bedroom, living room, office and more, making your work and living space productive and organized.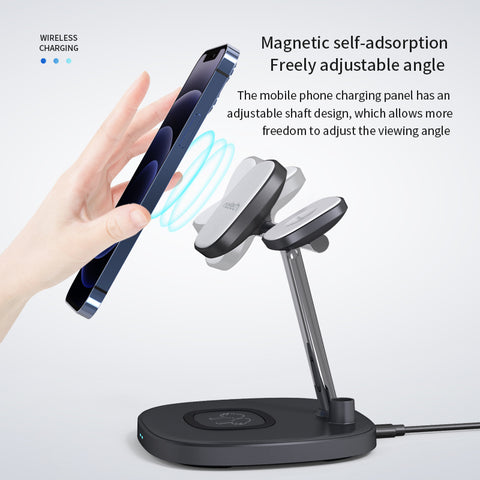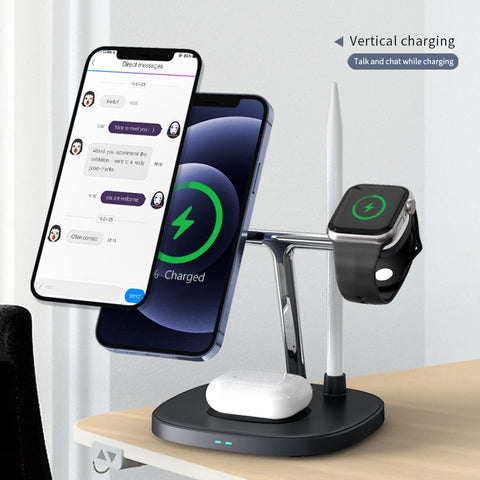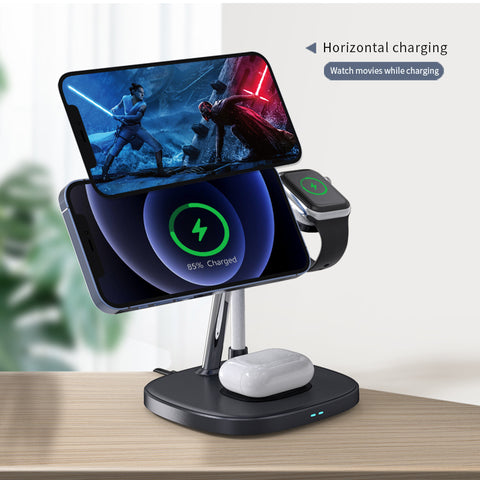 Case Friendly
This wireless charging stand can support cases within <0.236inches, so your iPhone can be charged with a protective case on - no need to remove your protective cover in order to enjoy the ease of wireless charging.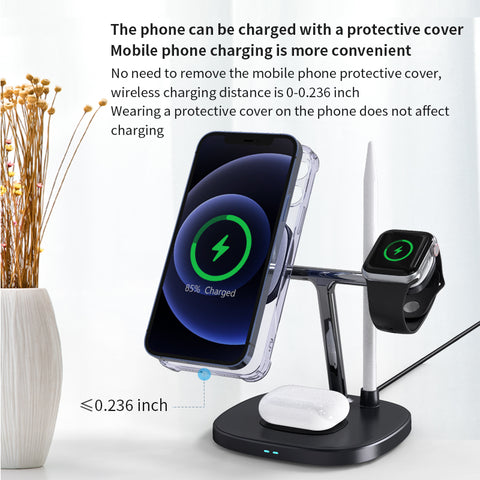 Multiple Protection Prfotocols
Charge your Apple devices securely with multiple safety features put in place such as overcharge, overvoltage, over discharge, overheat and short circuit protection. These multiple protection protocols help with charging overnight, especially with all four devices charging at the same time.