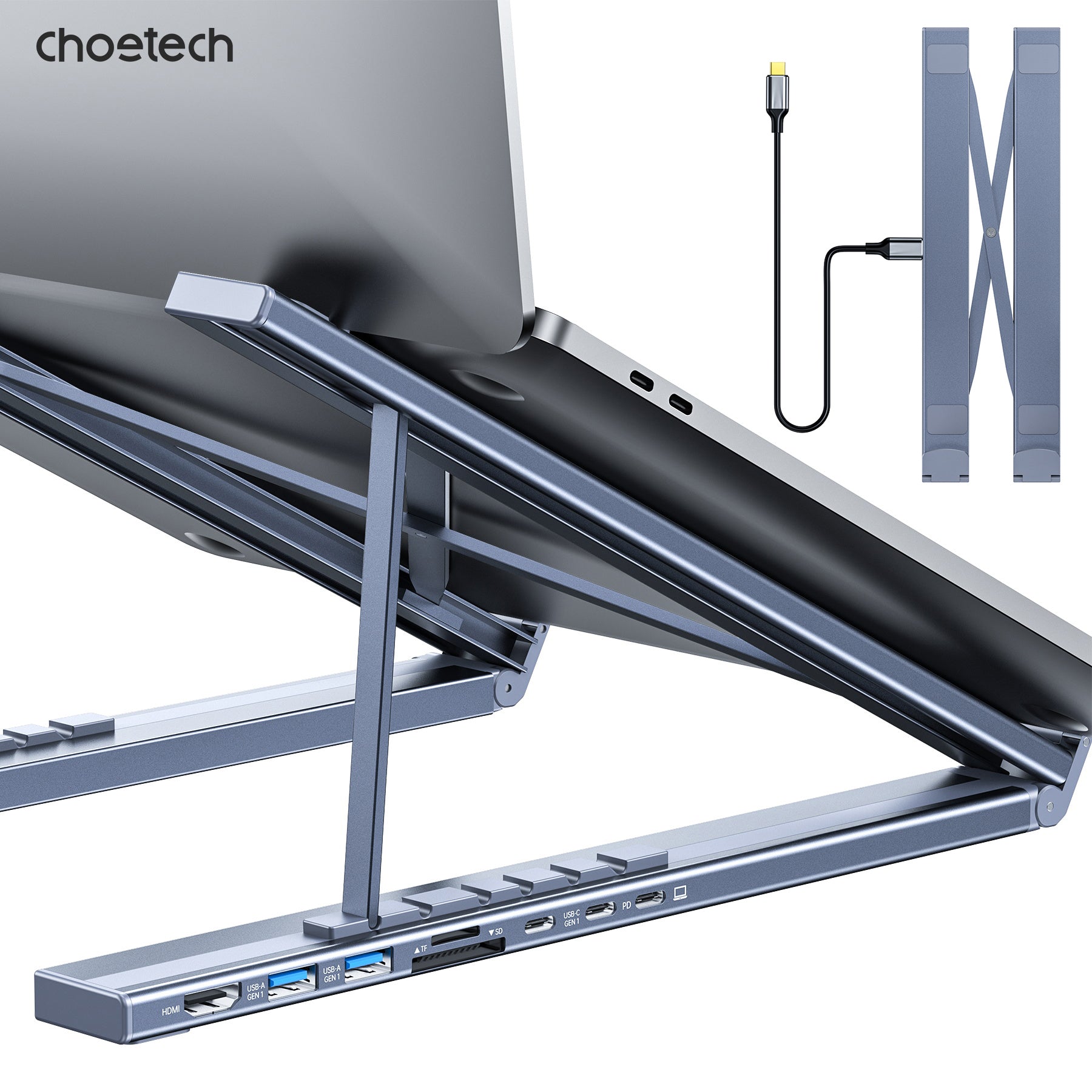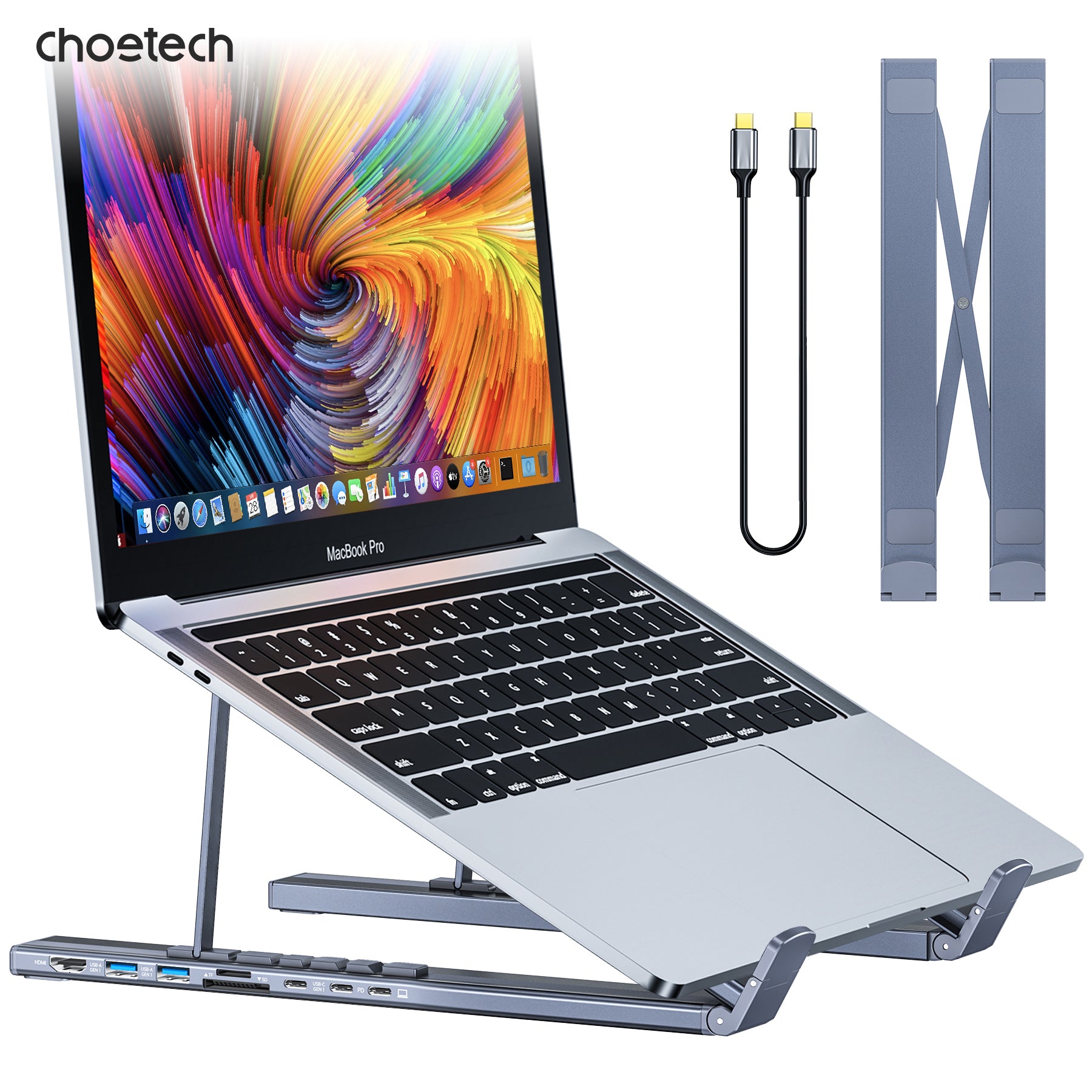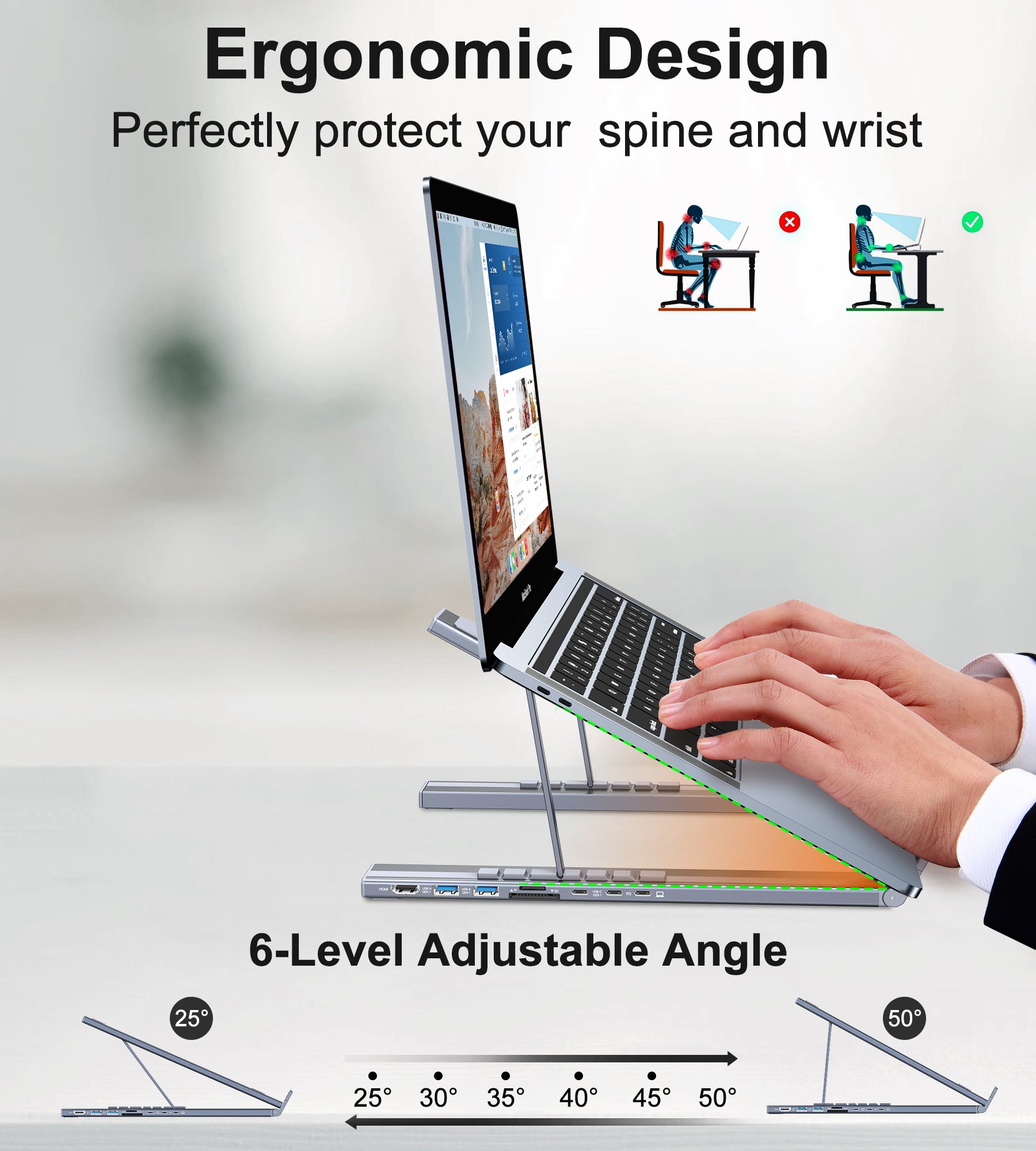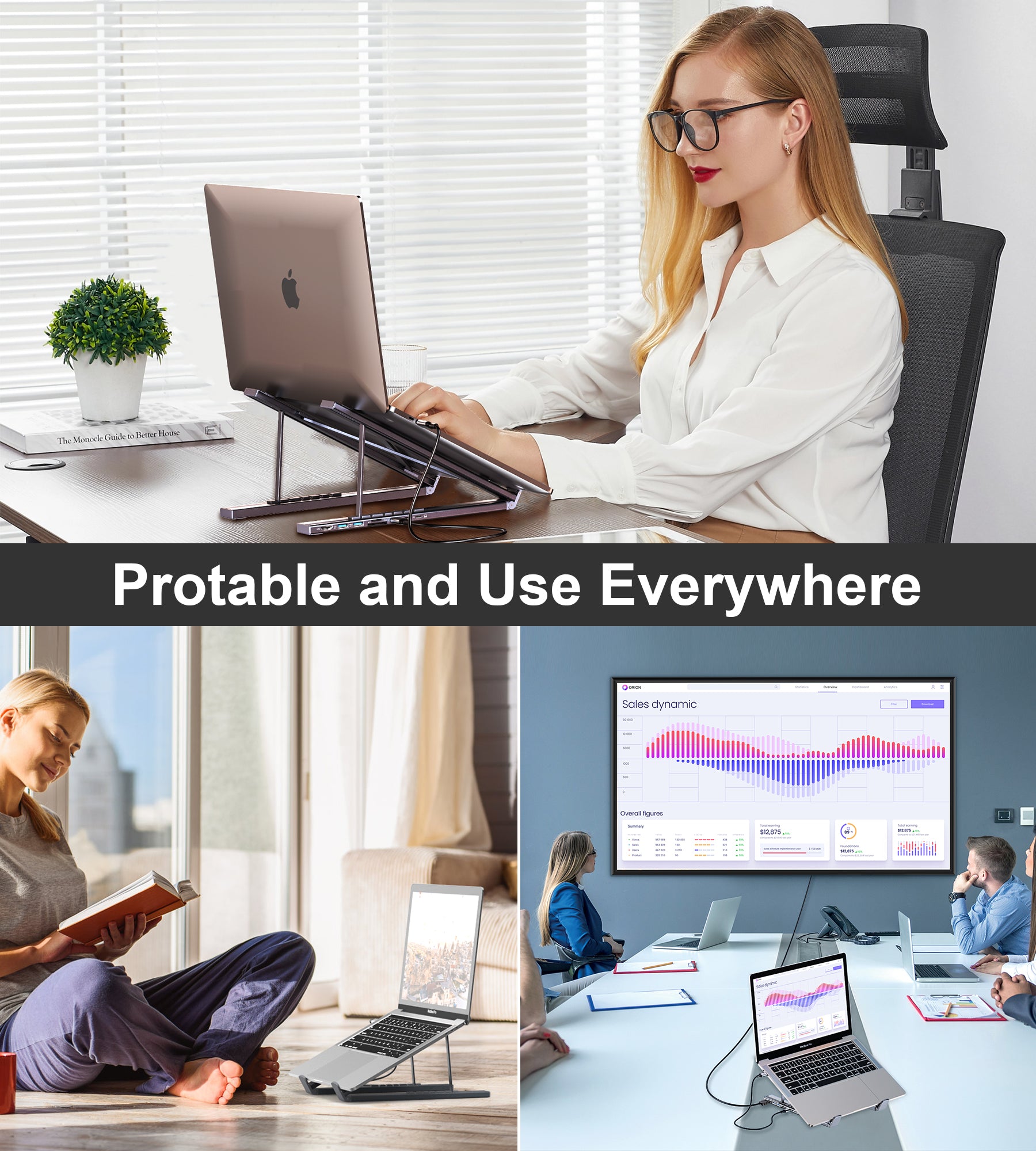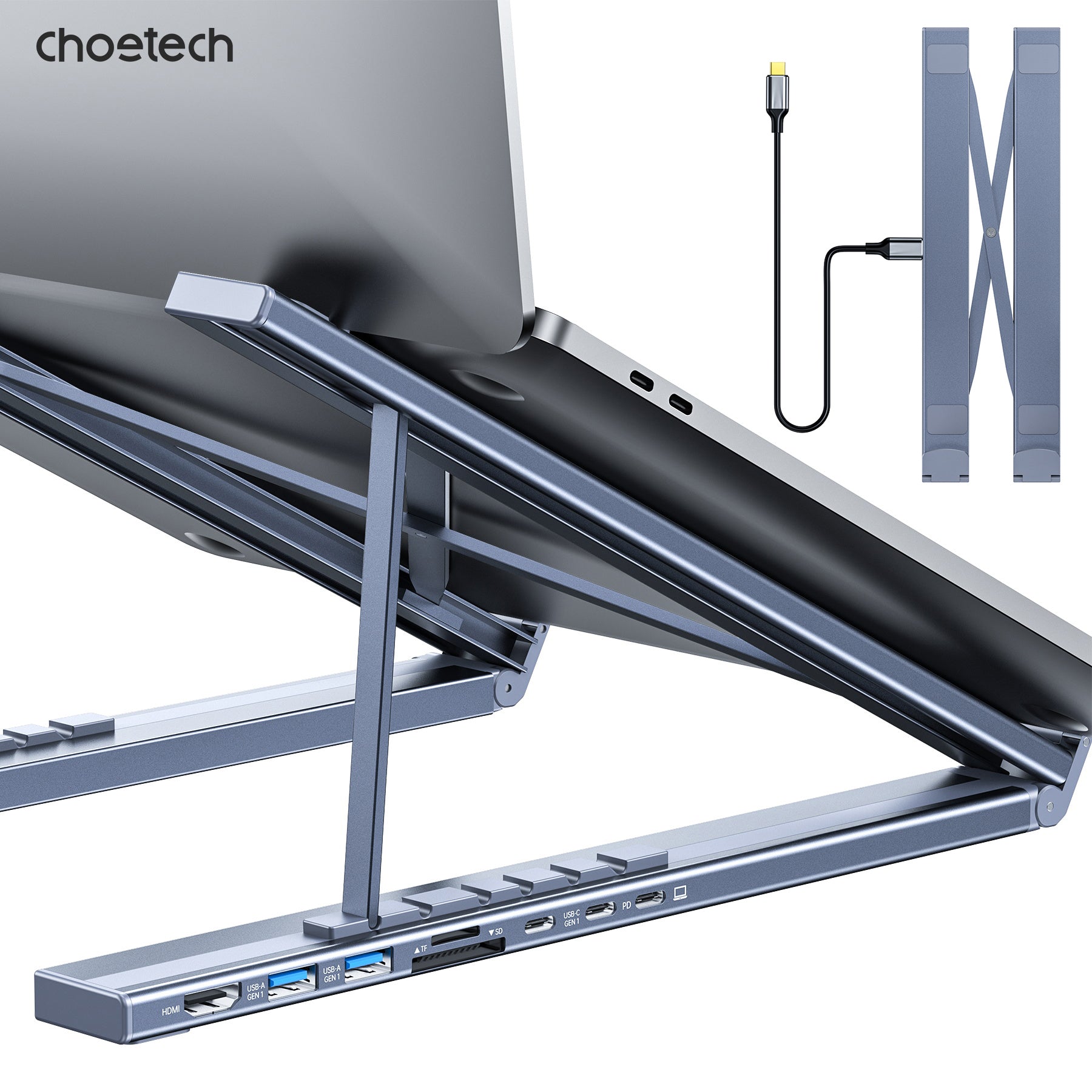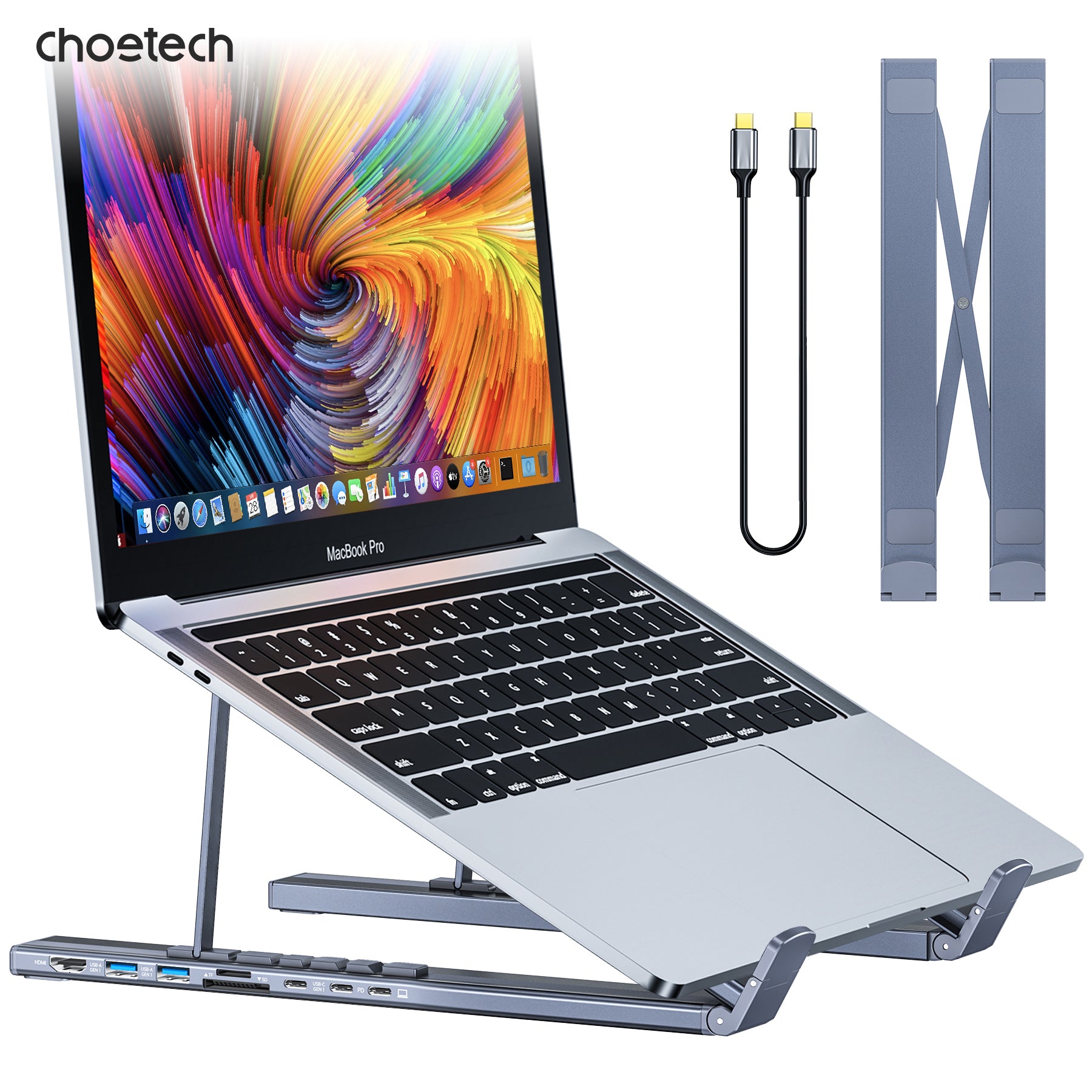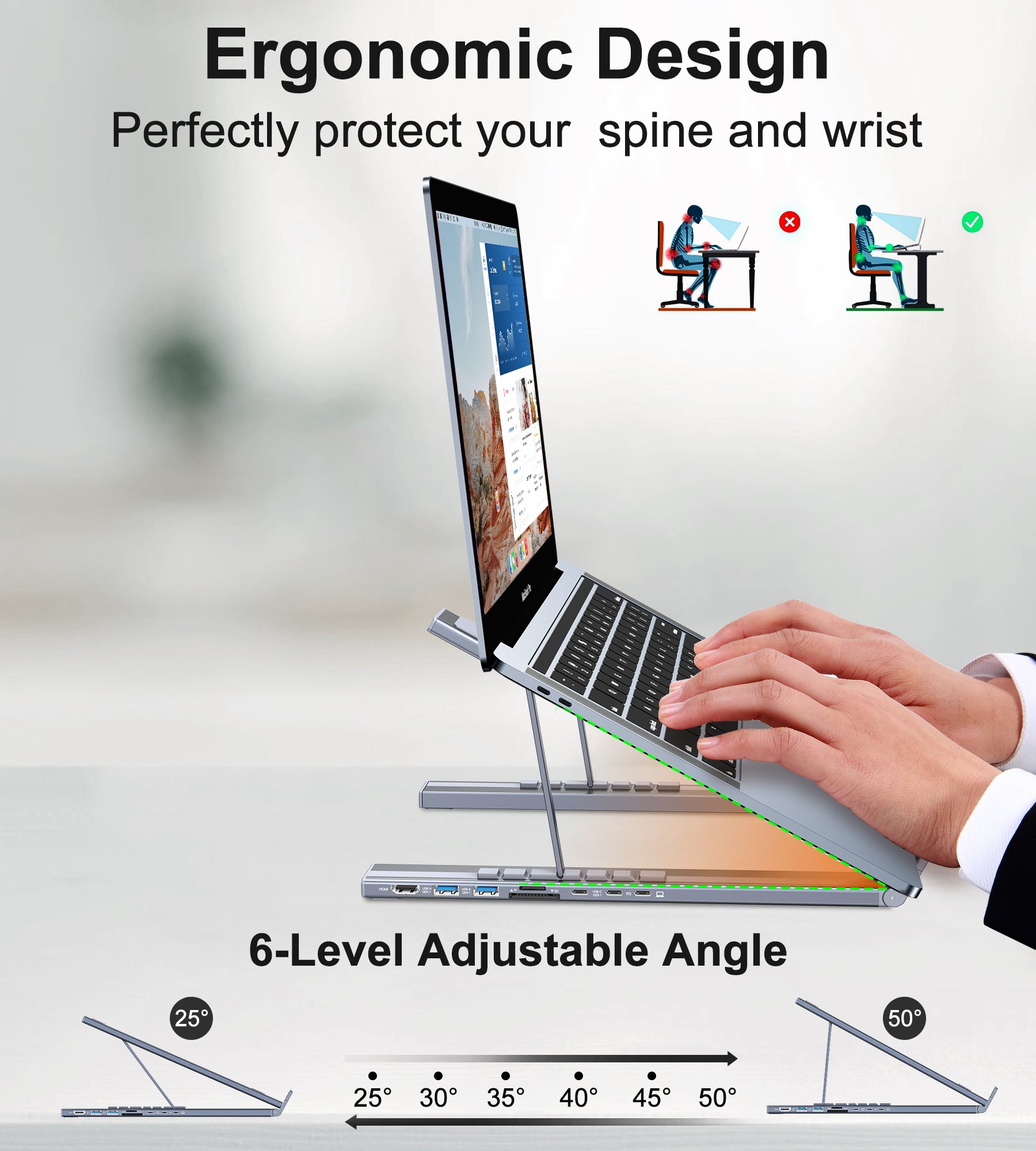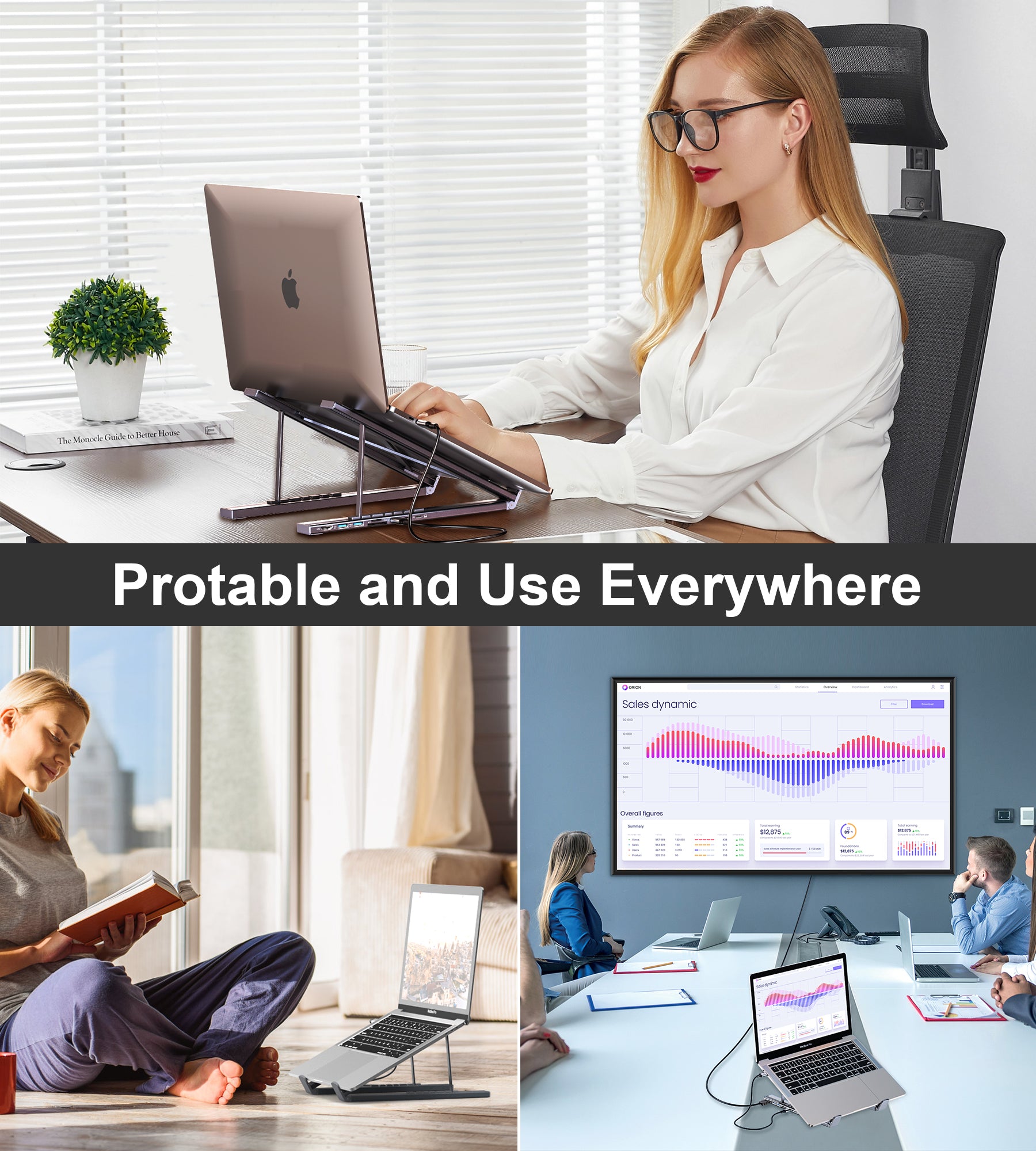 HUB-M48 Choetech 7-in-1 Type-C to HDMI HUB Stand
For Mac and PC users looking to maximize connectivity in a minimalist design, Choetech's 7-in-1 USB-C Hub Stand is a lightweight, ergonomic and collapsible laptop stand that features 7 integrated ports including USB-C and USB-A 5Gbps as well as high-resolution 4K HDMI 30Hz video.
Laptop Stand Meets USB-C Hub
Lightweight and foldable laptop stand safely supports laptops up to 17" and features 7 integrated ports for all your connectivity needs.
7-in-1 Essential Ports
Whether you need to connect to an expanded display or monitor, quickly transfer videos or files or get your devices powered up fast, our HDMI 4K 30Hz port, SD/MicroSD slots, USB-C PD 100W port, or two USB-A 5Gbps ports will keep you powered-up and connected.
Five Ergonomic Settings
Typing comfortably is anything but one size fits all. That's why the 7-in-1 USB-C Hub Stand comes with 5 comfortable ergonomic settings allowing you to pick the perfect angle that fits your posture and body type.
Heat Dissipation 
Ultra-thin aluminum frame makes the 7-in-1 USB-C Hub Stand lightweight, but it also allows for better heat dissipation and enables your laptop to ventilate heat faster.
Durable Design
The 7-in-1 USB-C Hub Stand features a high-grade silicon layer of cushioning to ensure your laptop is securely in place.
4K Connectivity
If you're looking to connect to expanded displays or monitors, the 7-in-1 USB-C Hub Stand allows you to connect to HDMI displays with crystal clear 4K 30Hz video.
Wide Compatibility 
Whether you have a MacBook, a Windows PC or a Chromebook, the 7-in-1 USB-C Hub Stand works with any of the above laptops up to 17".
Foldable & Portable
Whether you use the 7-in-1 USB-C Hub Stand at work, at home or on the go, it's built to be collapsible and lightweight so you can easily take it wherever life's journey takes you.
Specifications
HDMI 4K30Hz
USB-C 100w power delivery
USB-C 5Gbps
SD UHS-I 104MB/s
Microsd UHS-I 104MB/s
USB-A 5Gbps x 2