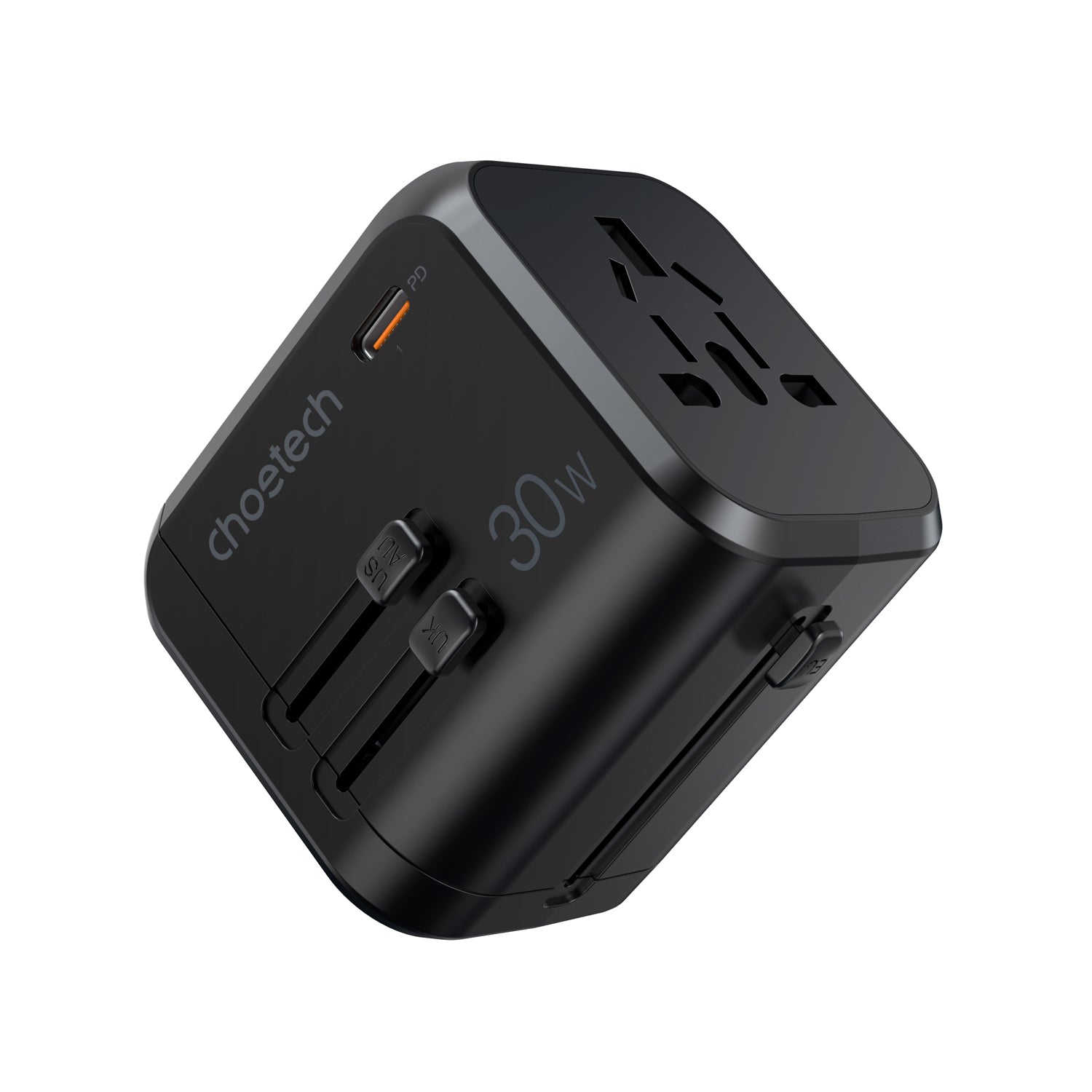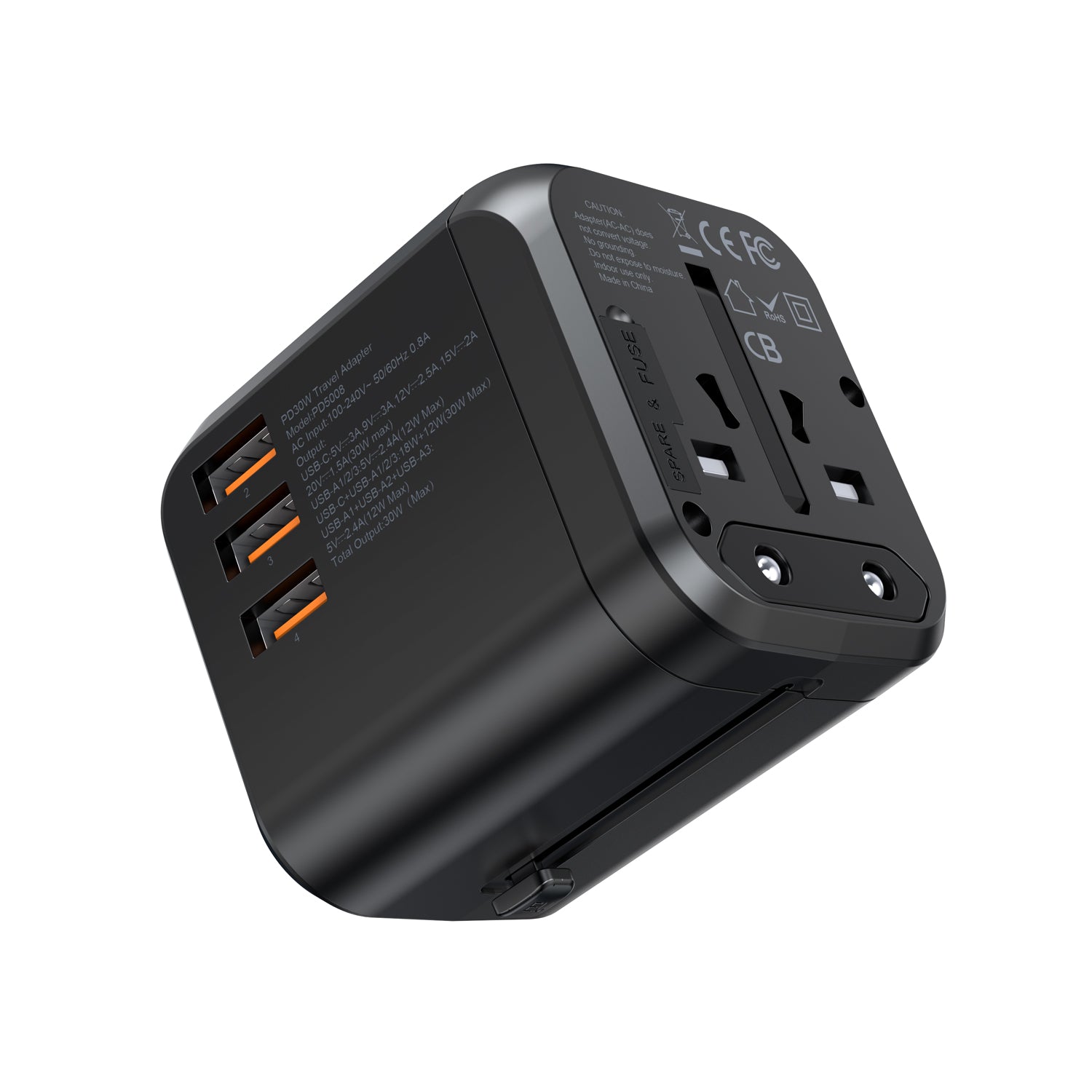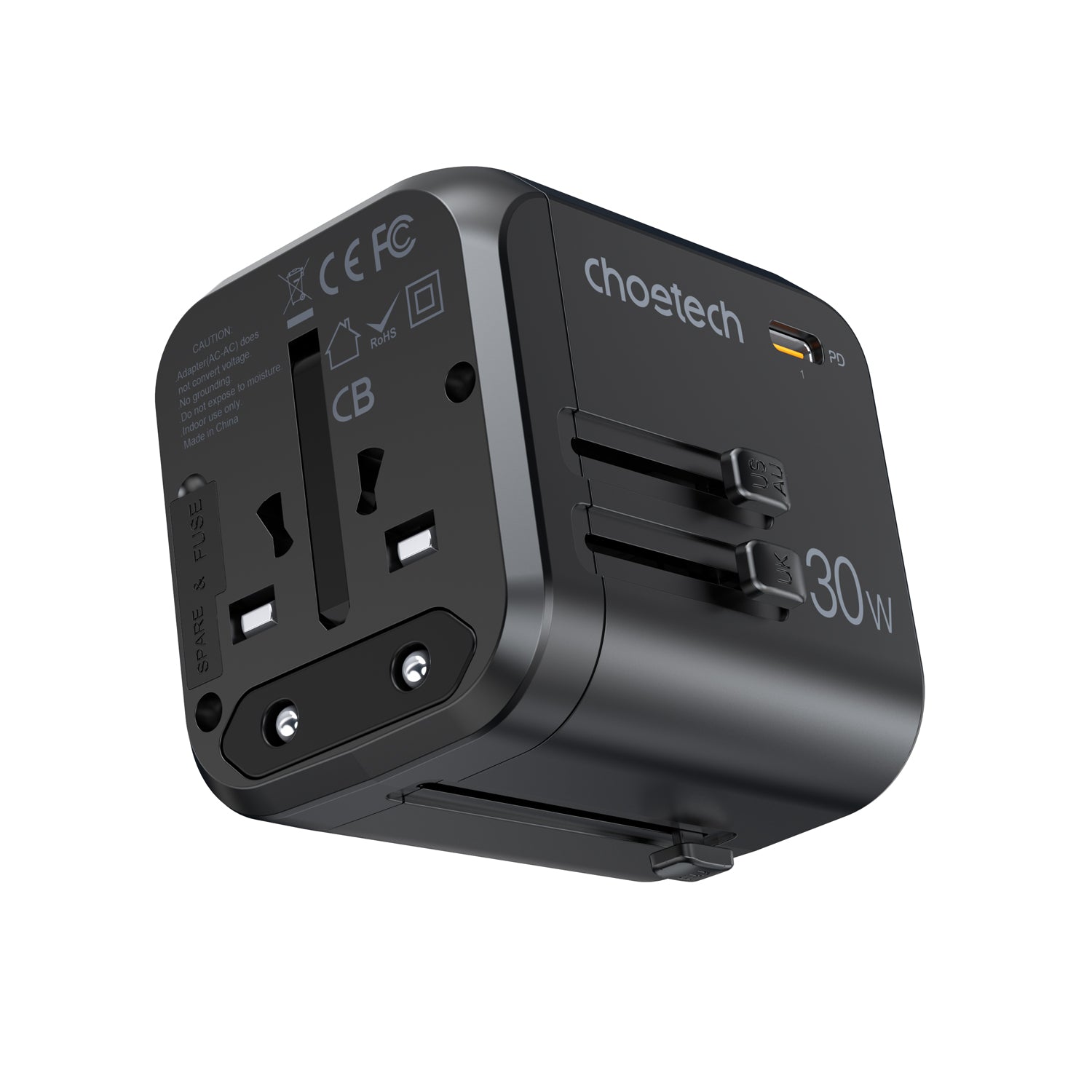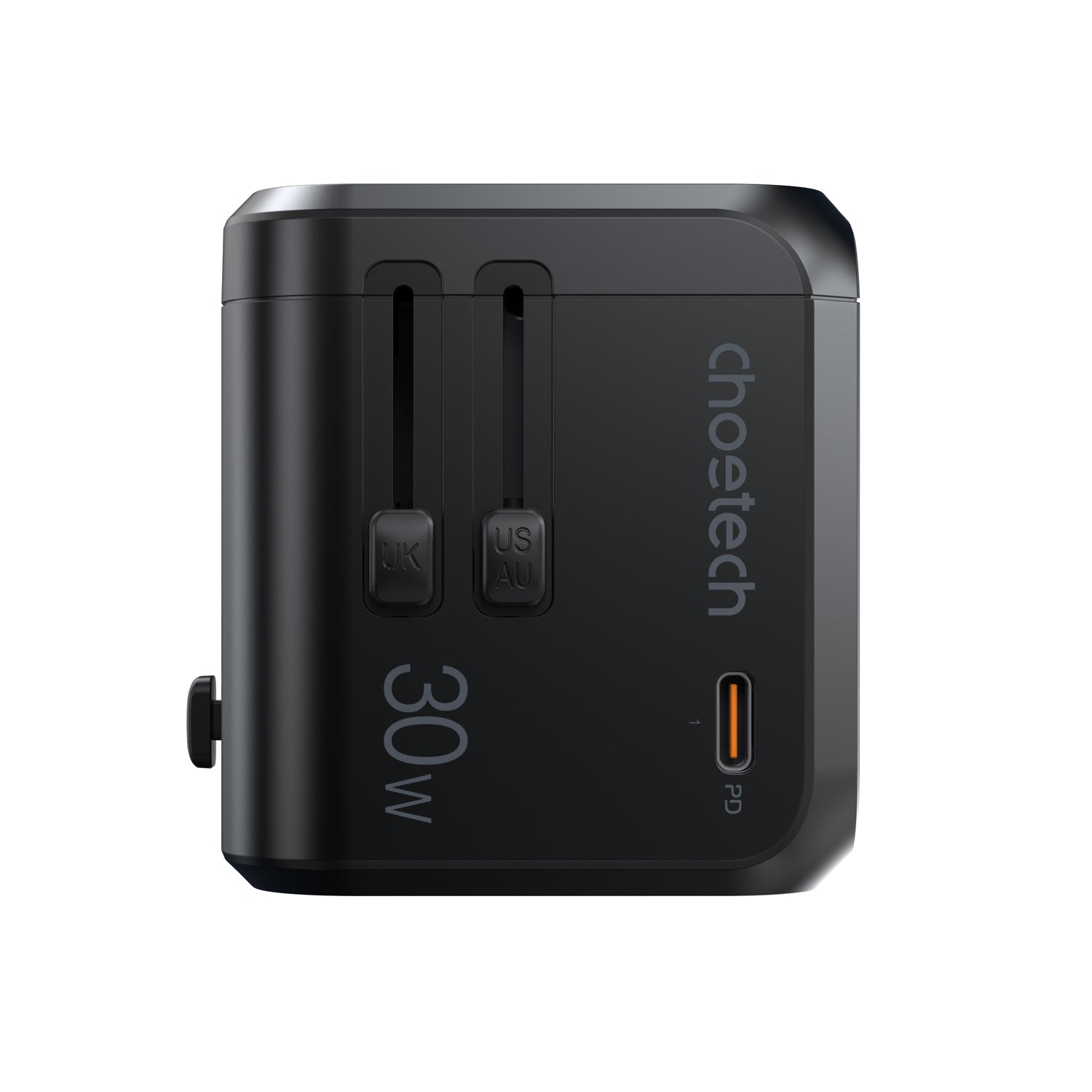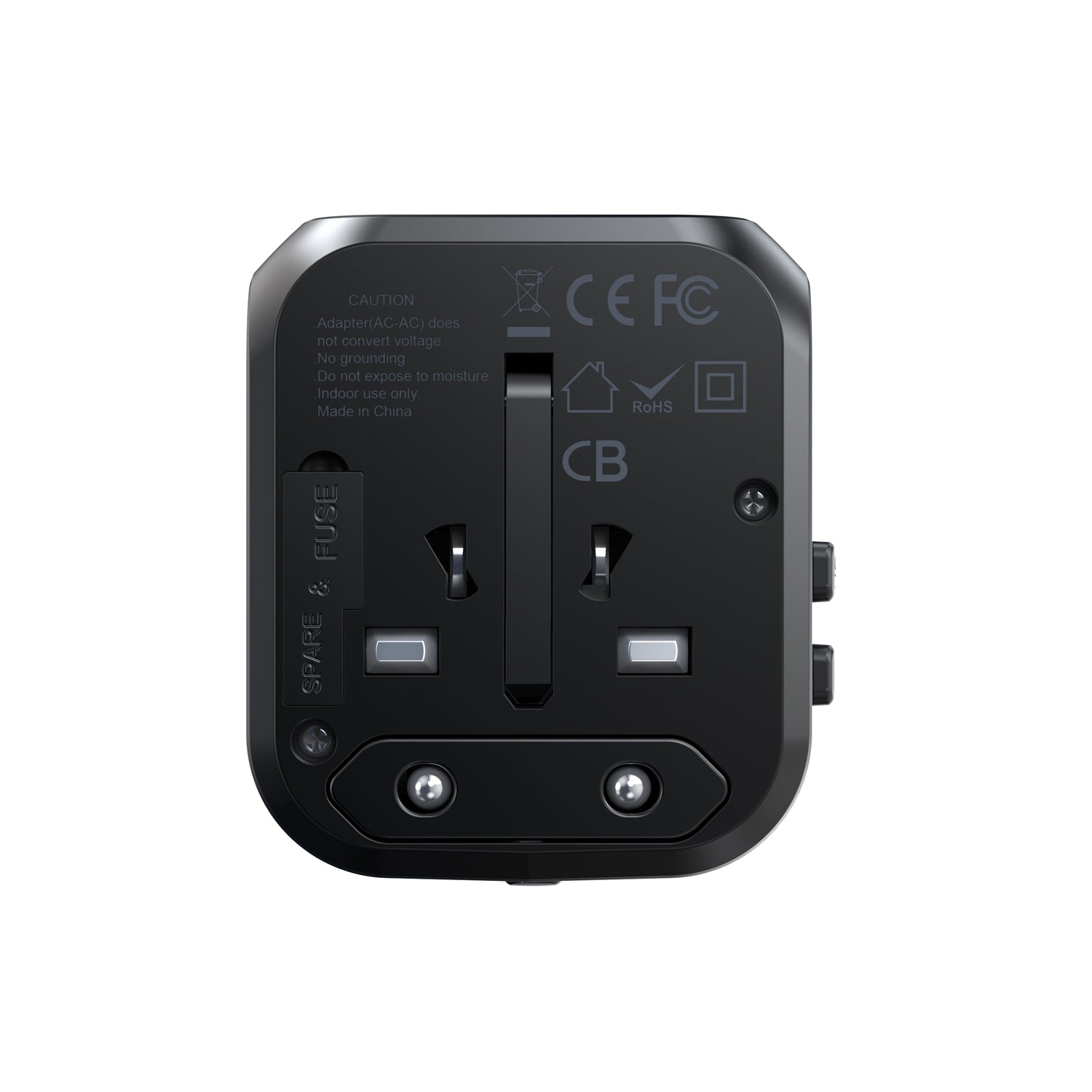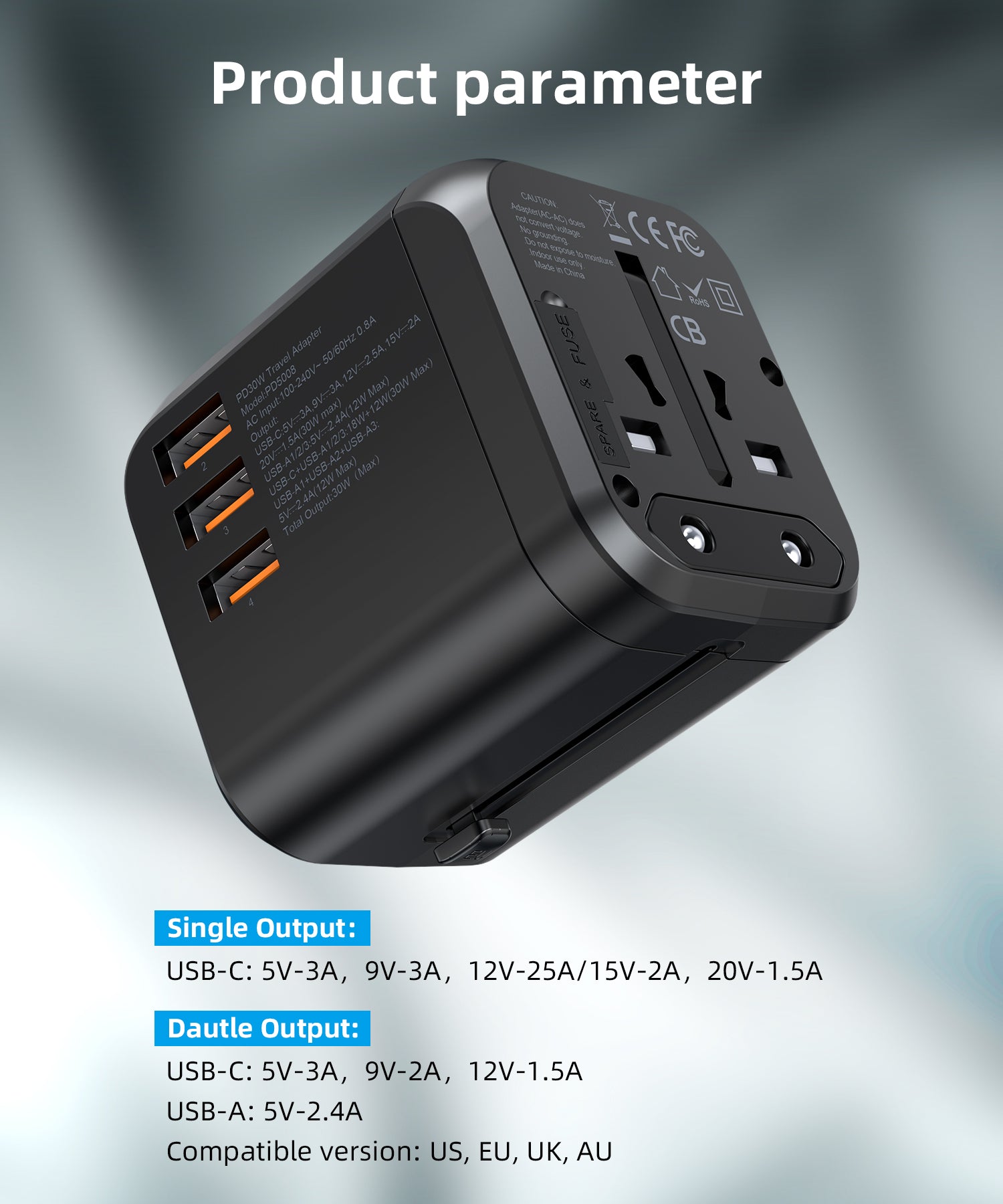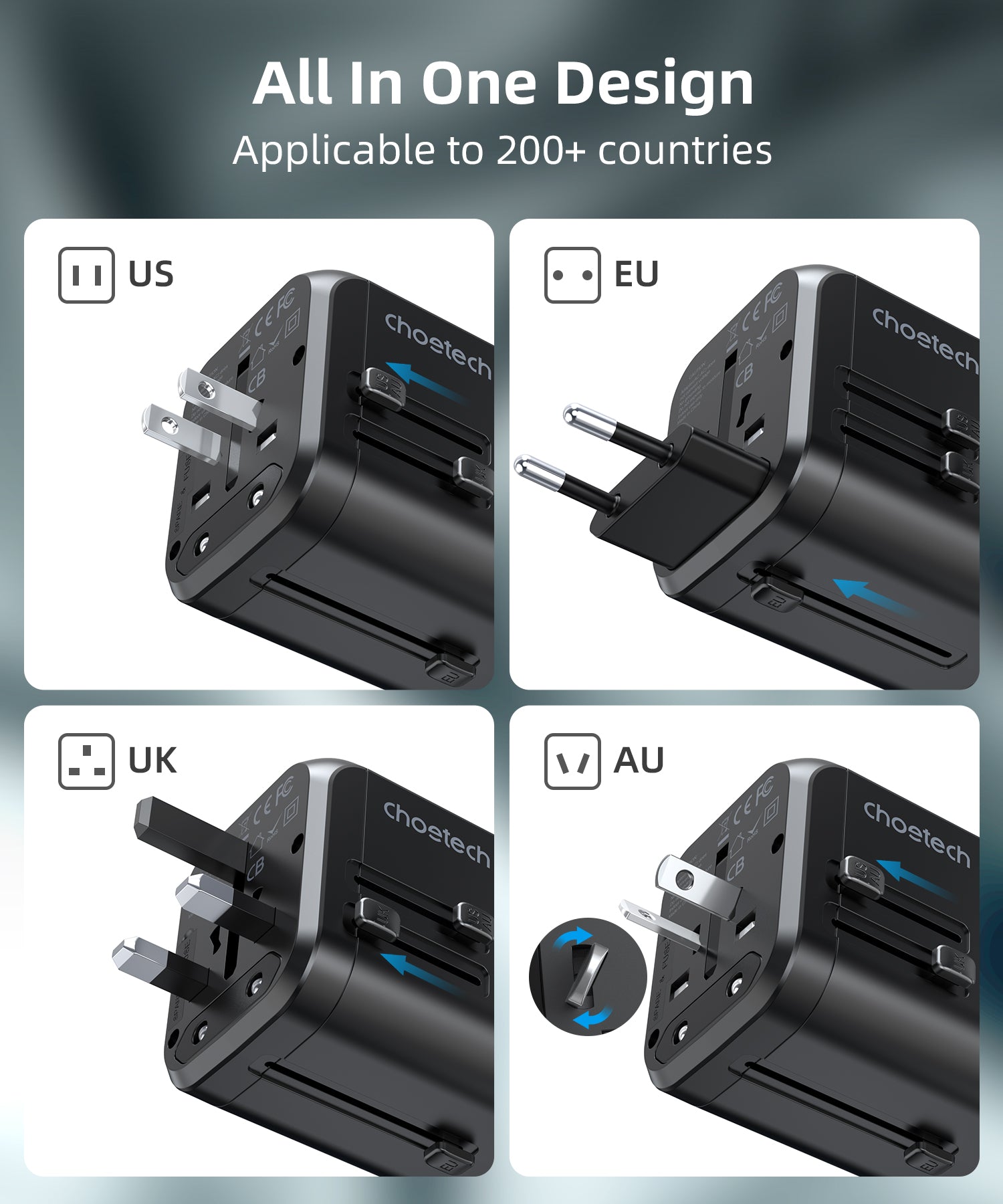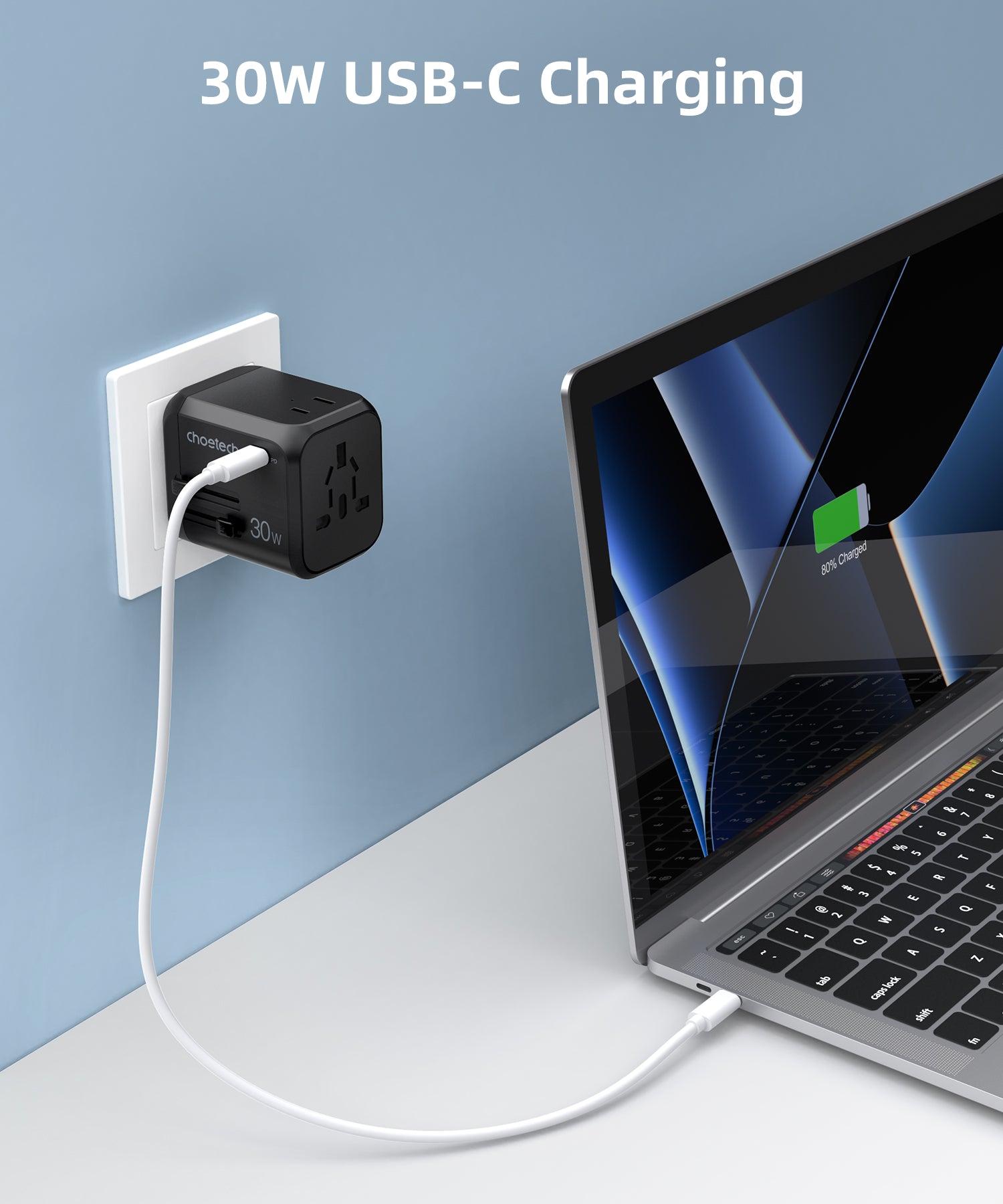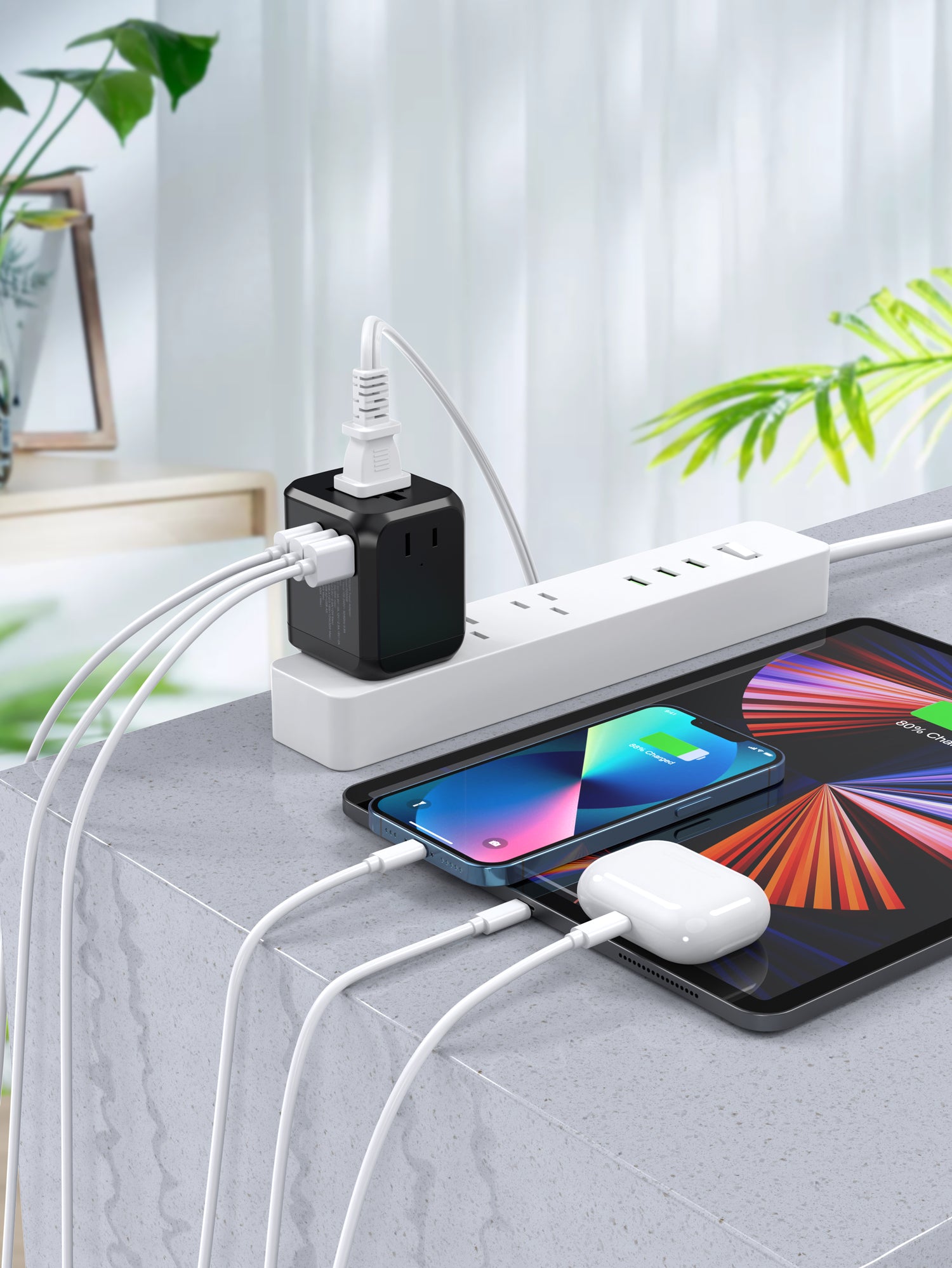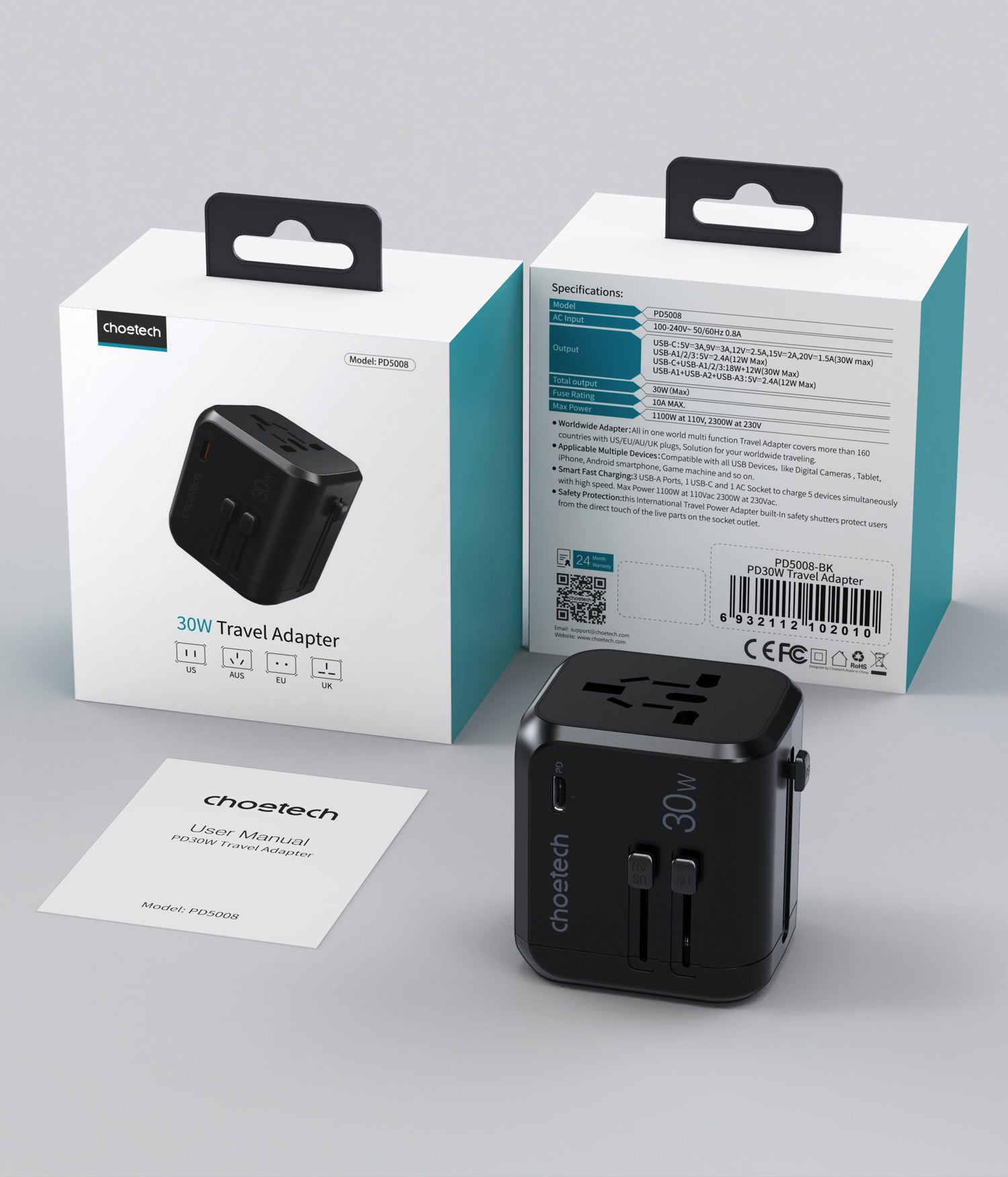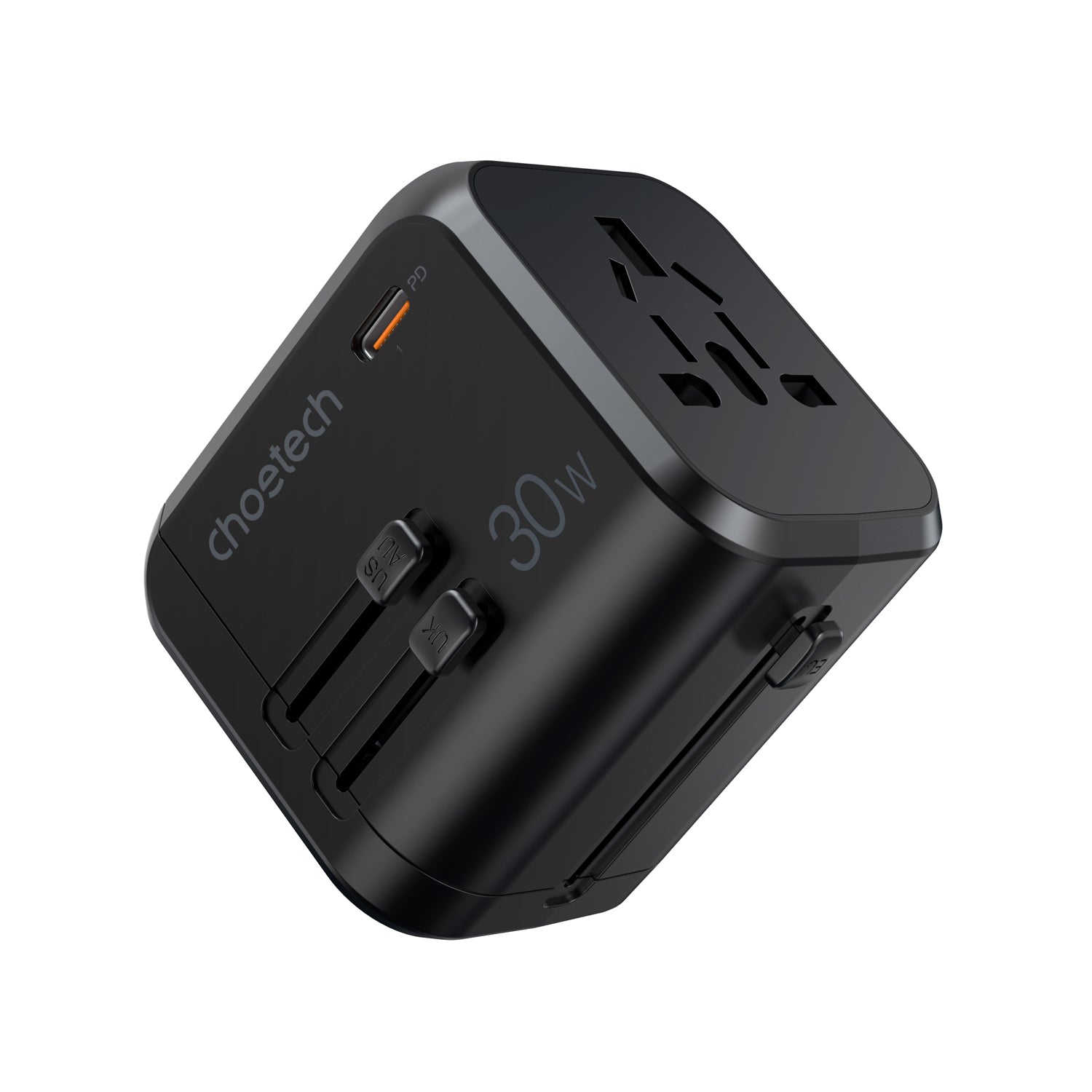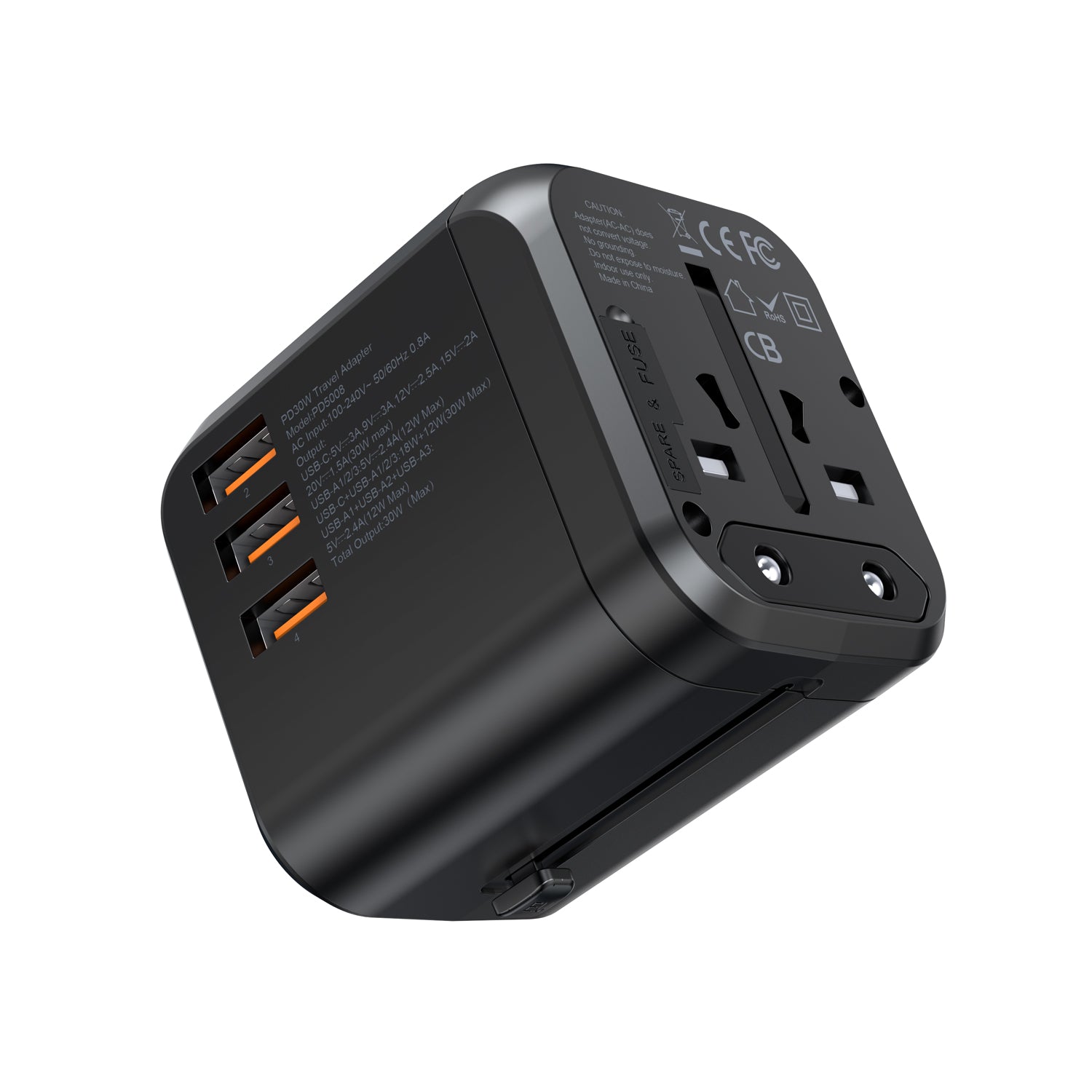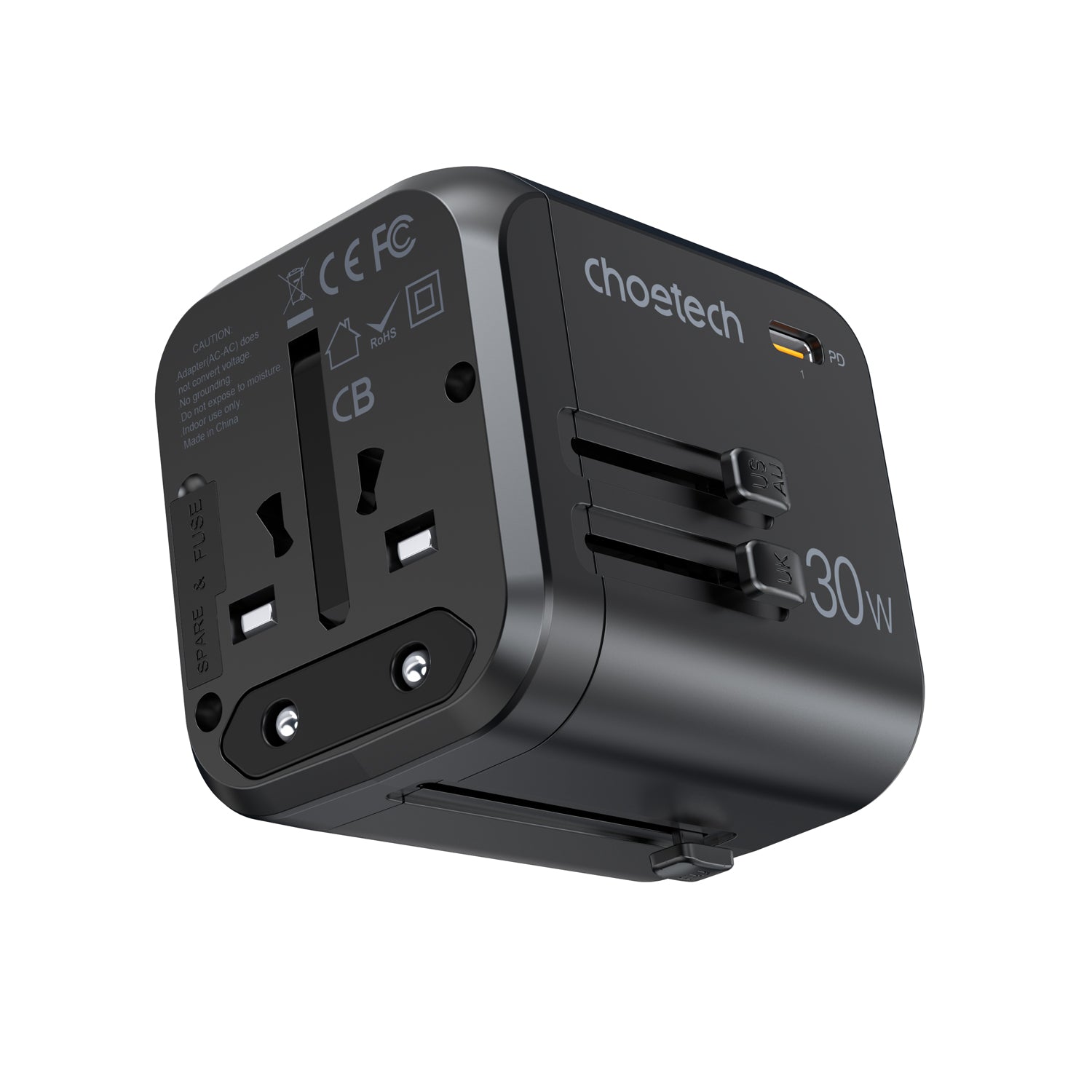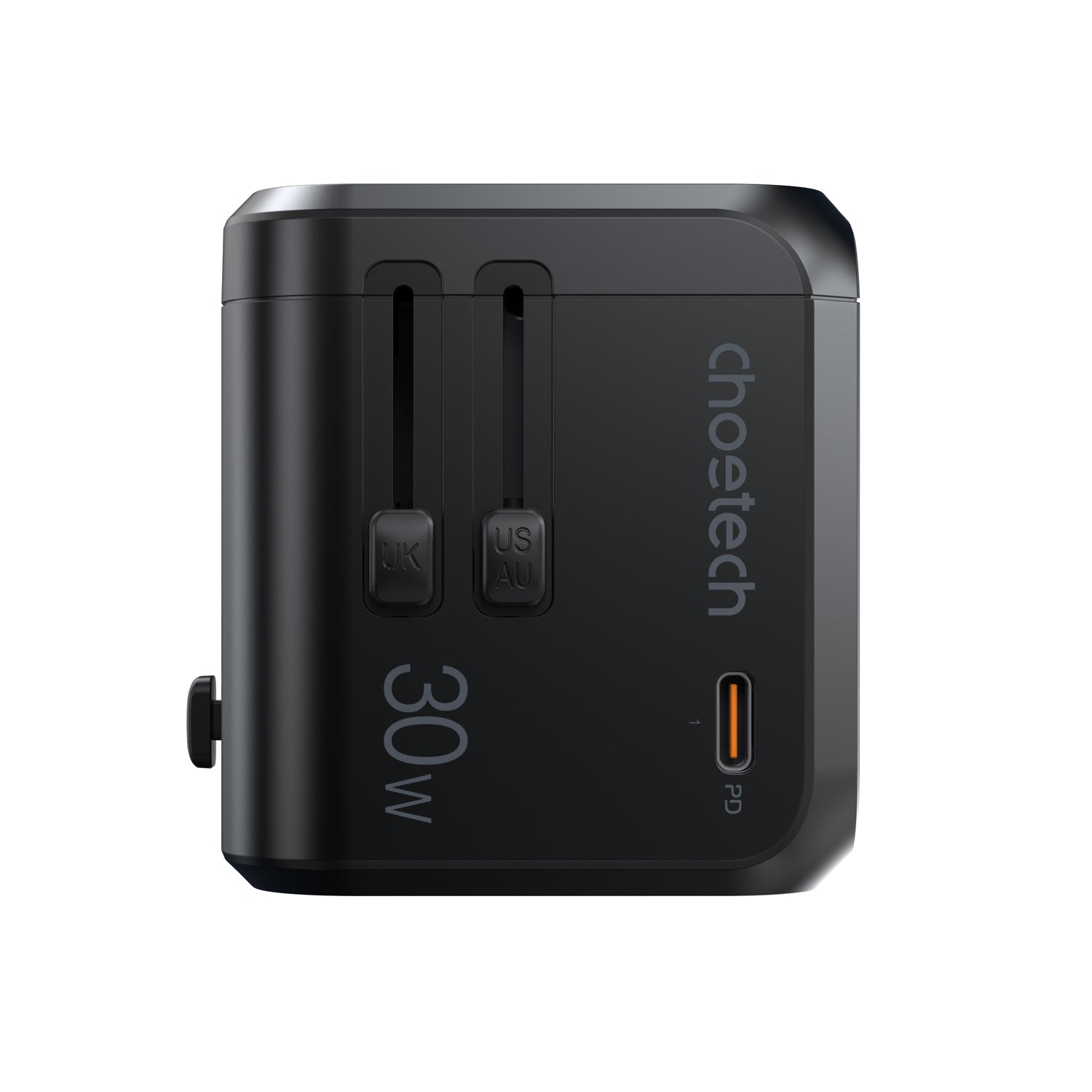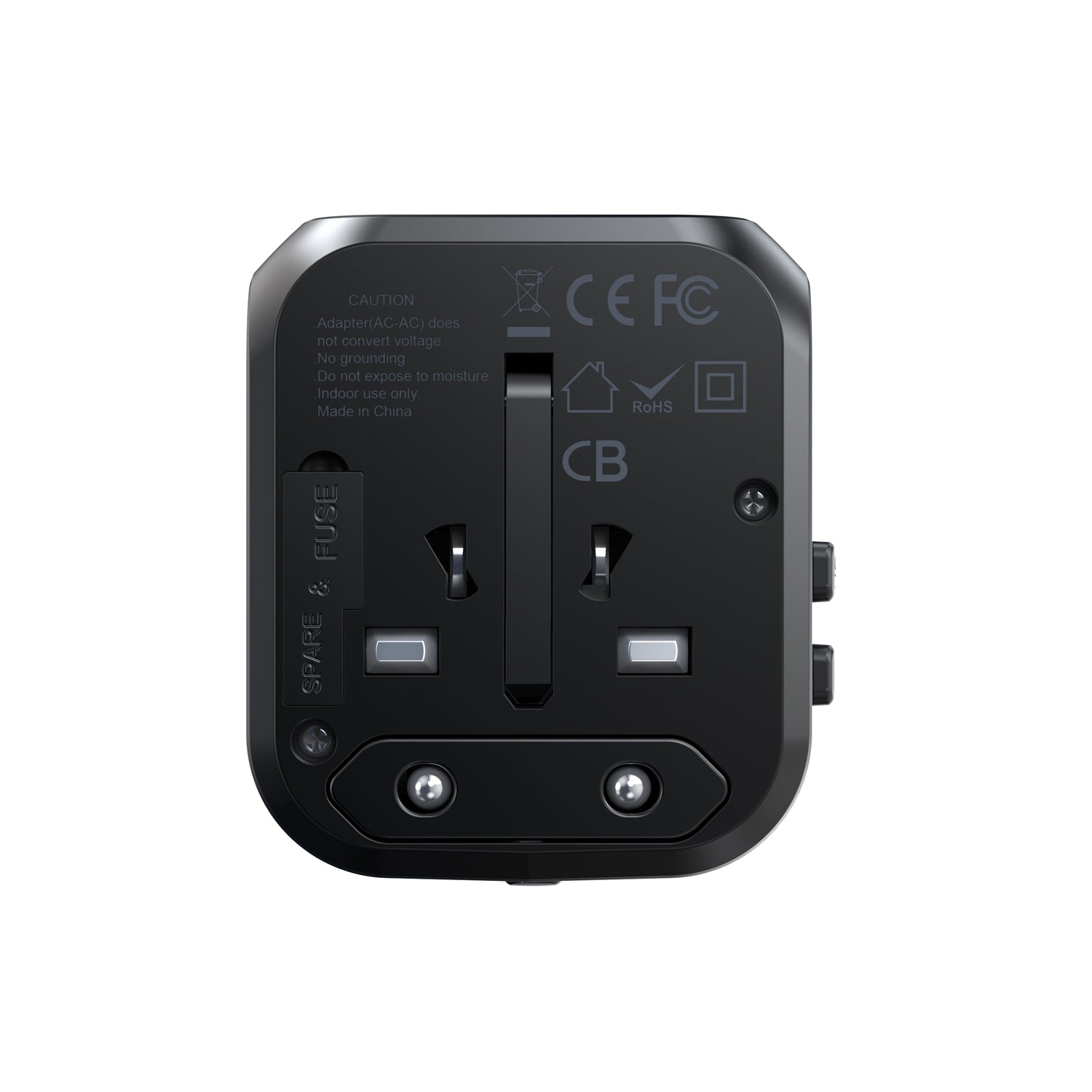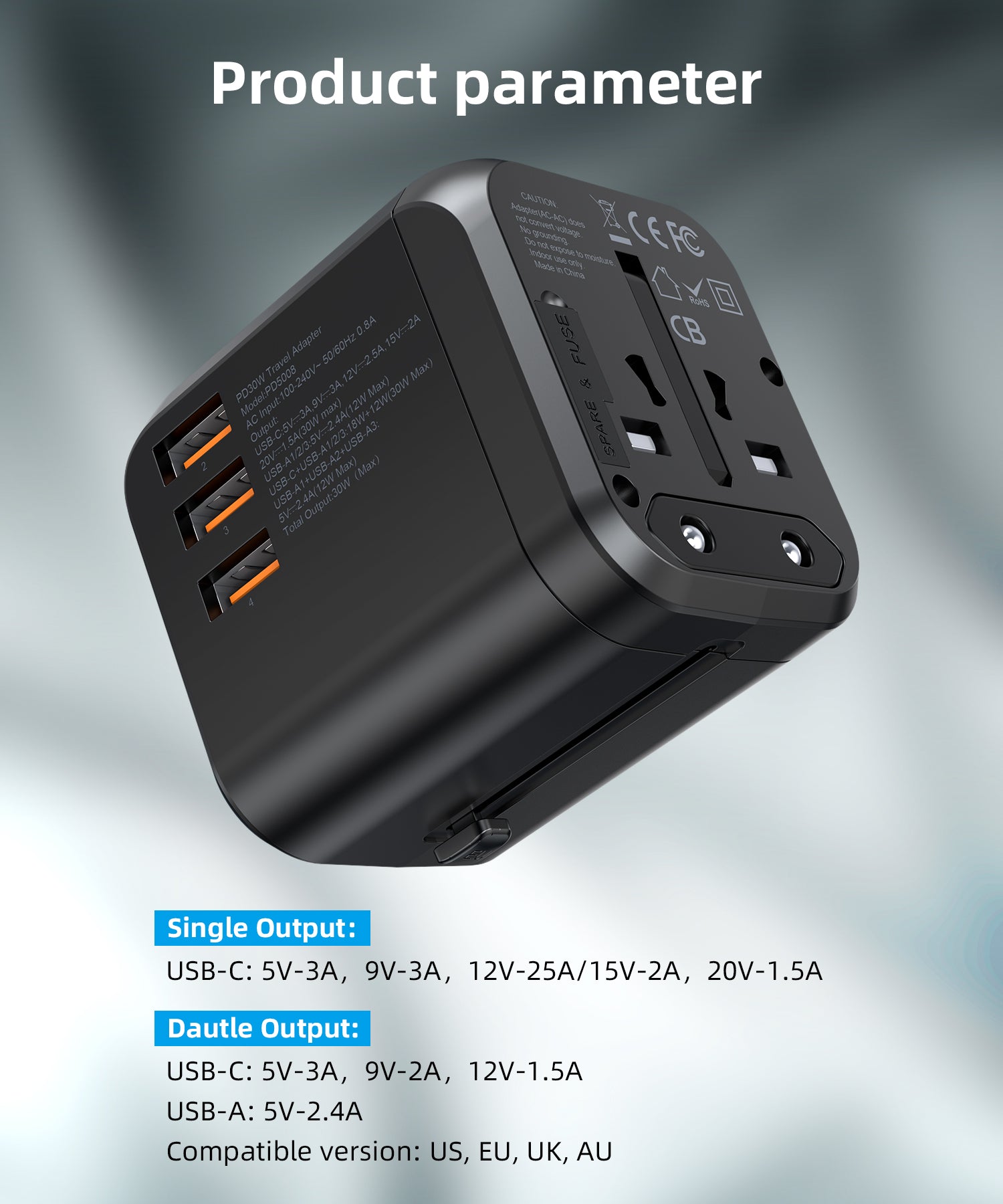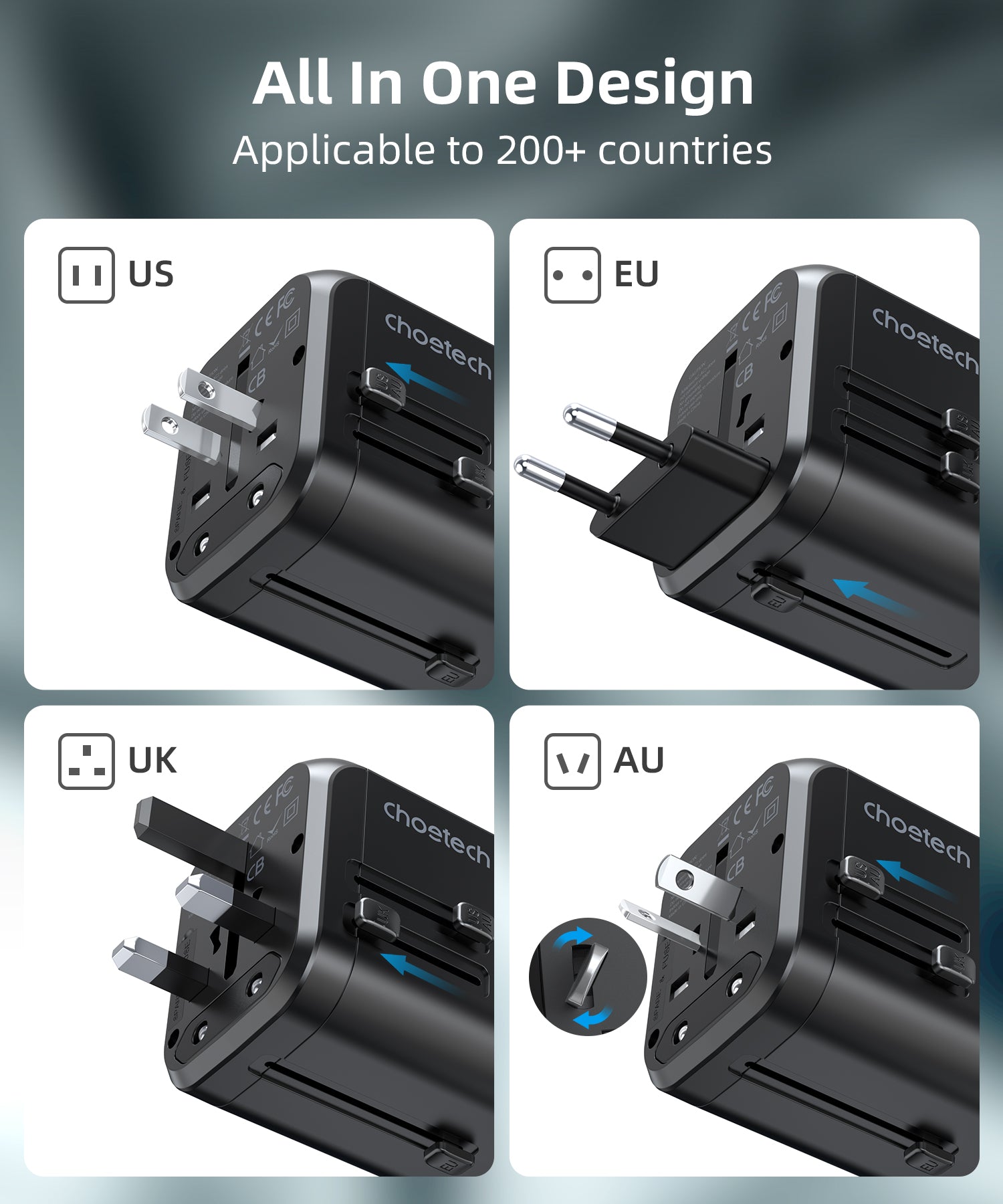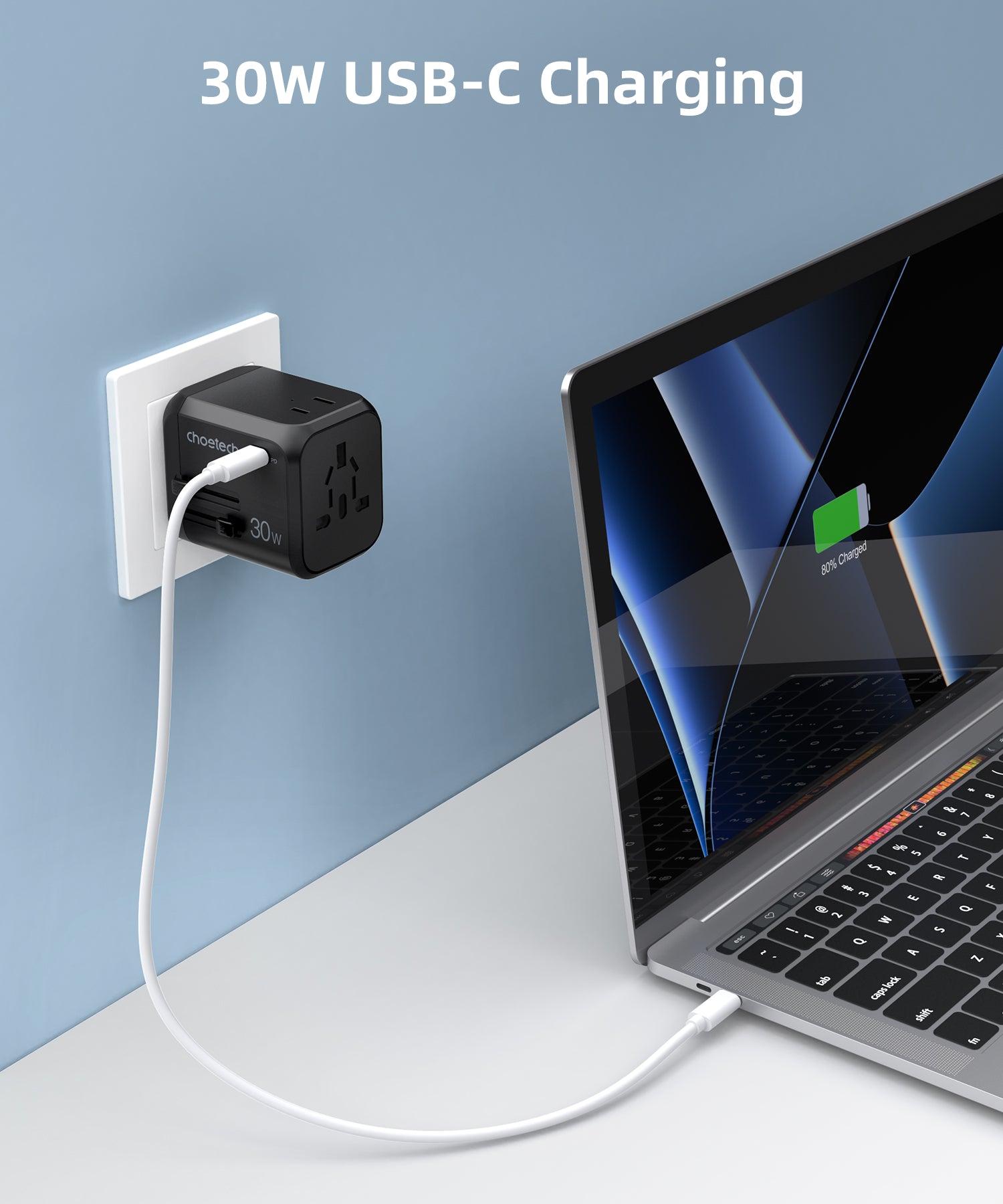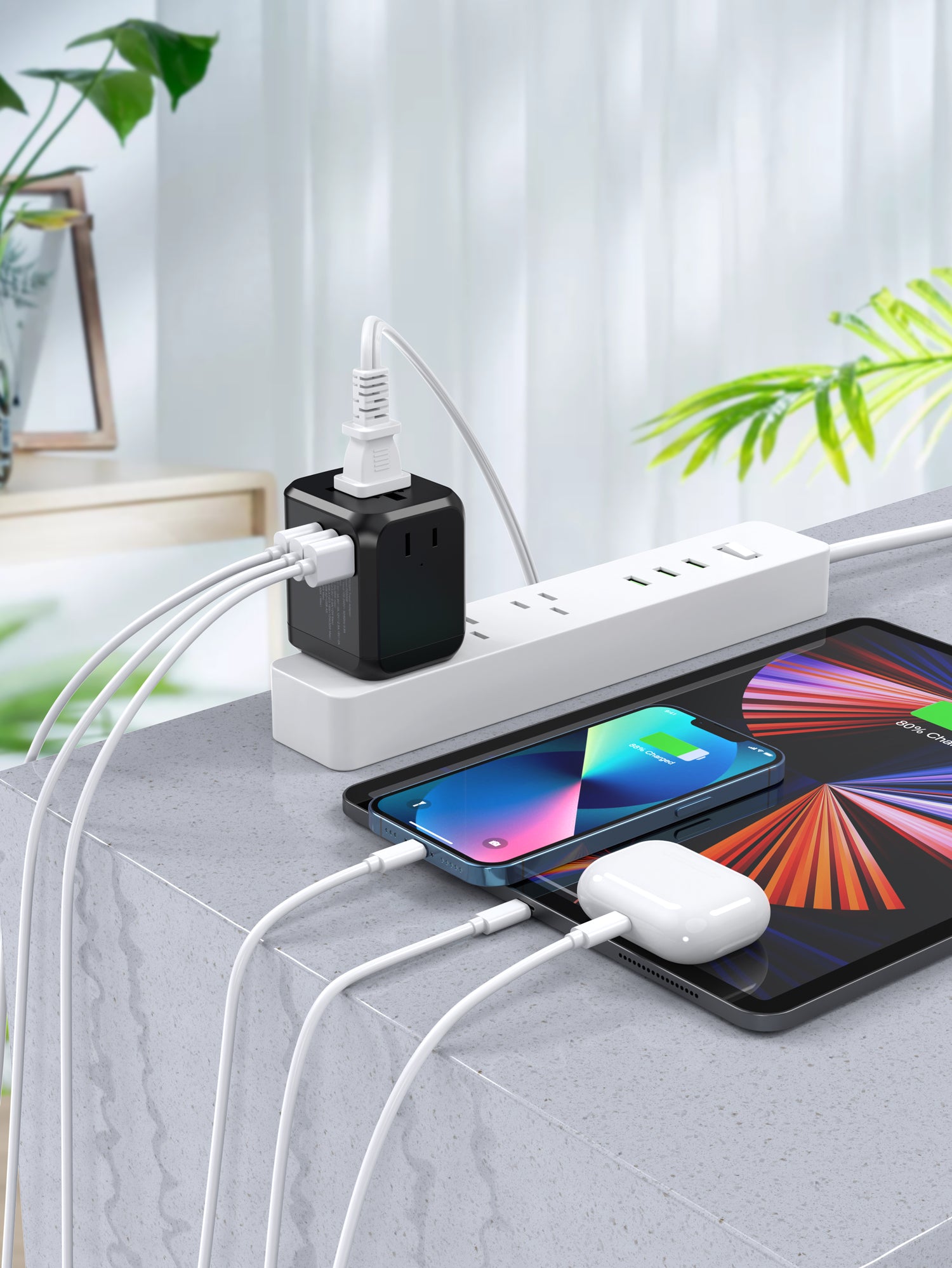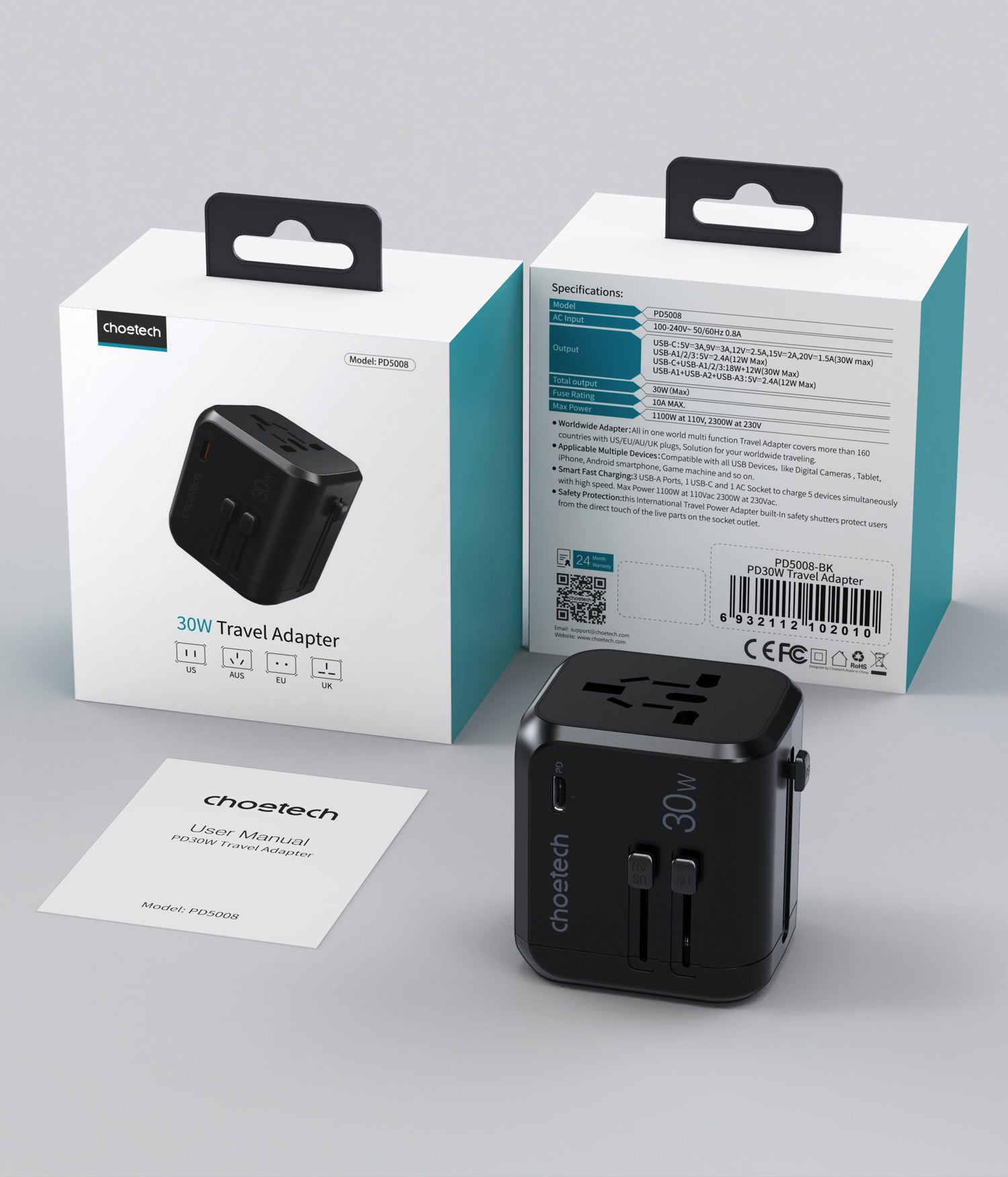 PD5008 Choetech 30W Travel Adapter
Choetech's 30W Wall Charger provides four different regional plugs with a secure locking mechanism that can be used in more than 200 countries. Multiple ports enable simultaneous device charging using one USB-C Power Delivery fast charging port and three USB-A ports suitable for most phones, tablets, laptops and personal gadgets with a 30W capacity outlet. Travel confidently with Choetech. 
Capacity: Delivers up to 30W of charging power with one fast charging USB-C port and three USB-A ports. 
Portable Design: Compact, space-saving design that is ideal when you are traveling with multiple devices. 
All-In-One: This travel wall charger can charge up to 4 devices simultaneously. 
Safety Protocols: Our 30W travel adapter is equipped with overheating, over voltage, over charge, and over current protection. Built-in Smart IC Chip protection and an auto-resetting fuse that automatically disconnects at high currents and recovers when the current is back to normal. 
Specification
Single Output: 
USB-C: 5V-3A, 9V-3A, 12V-25A/15V-2A, 20V-1.5A
Dauntle Output: 

USB-C: 5V-3A, 9V-2A, 12V-1.5A
USB-A: 5V-2.4A