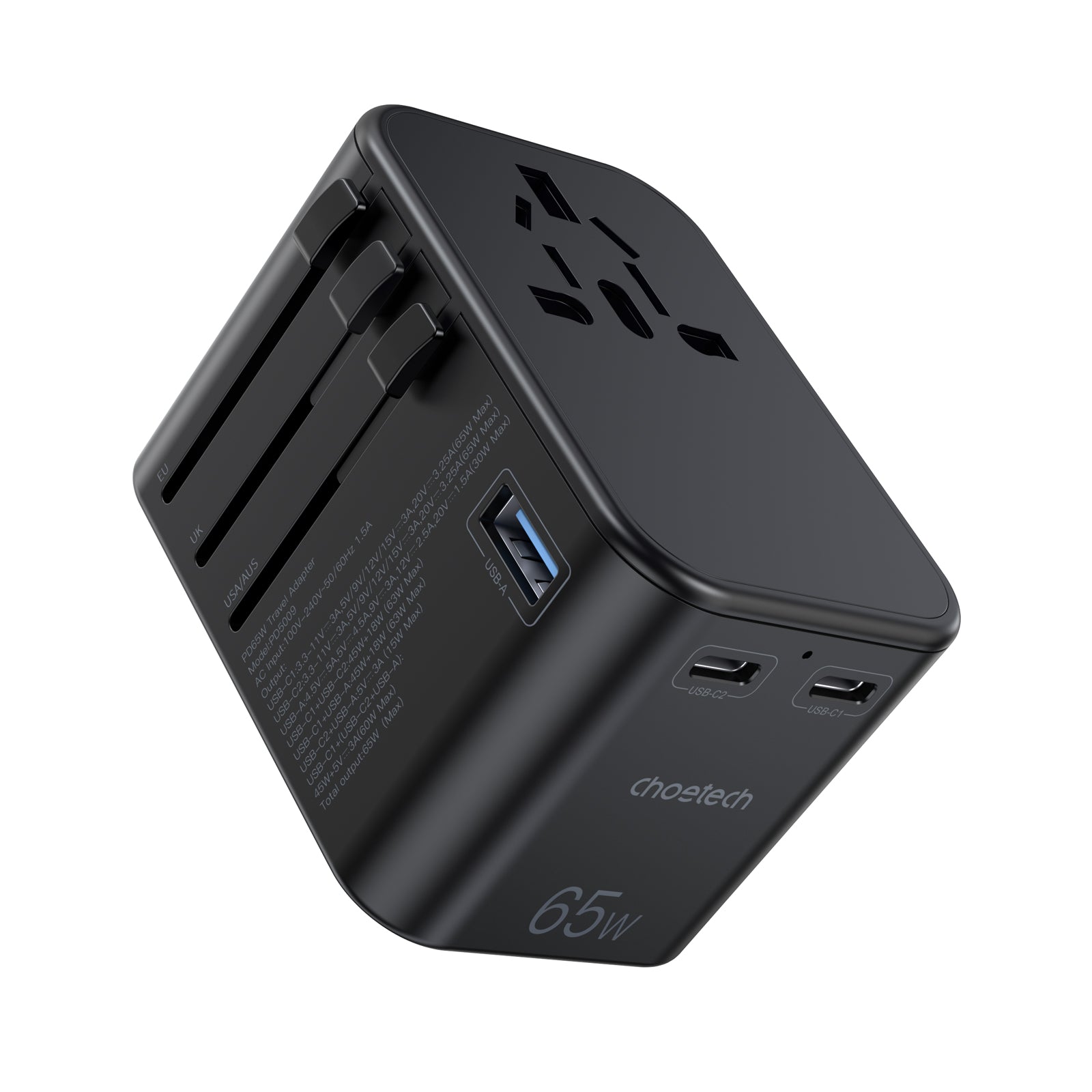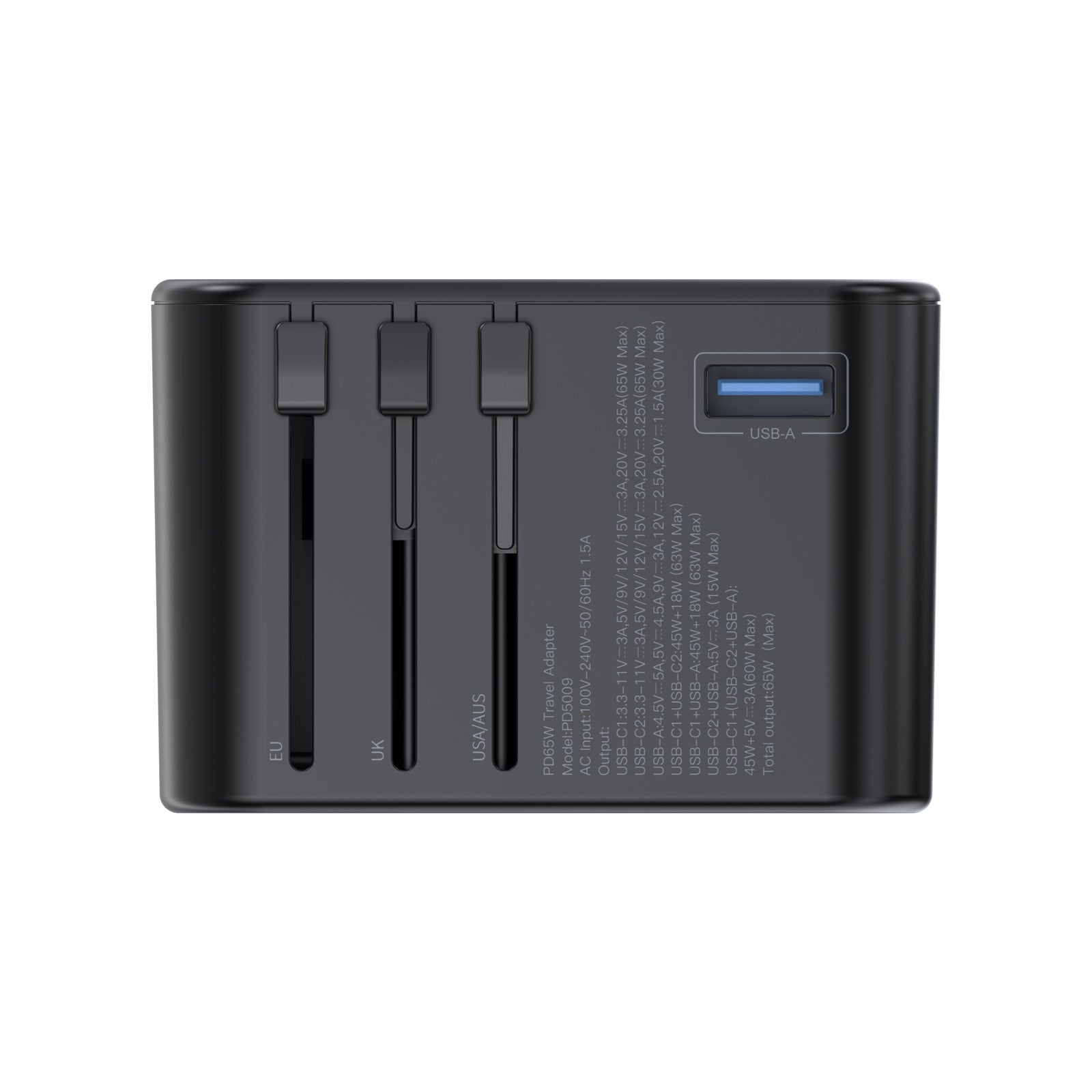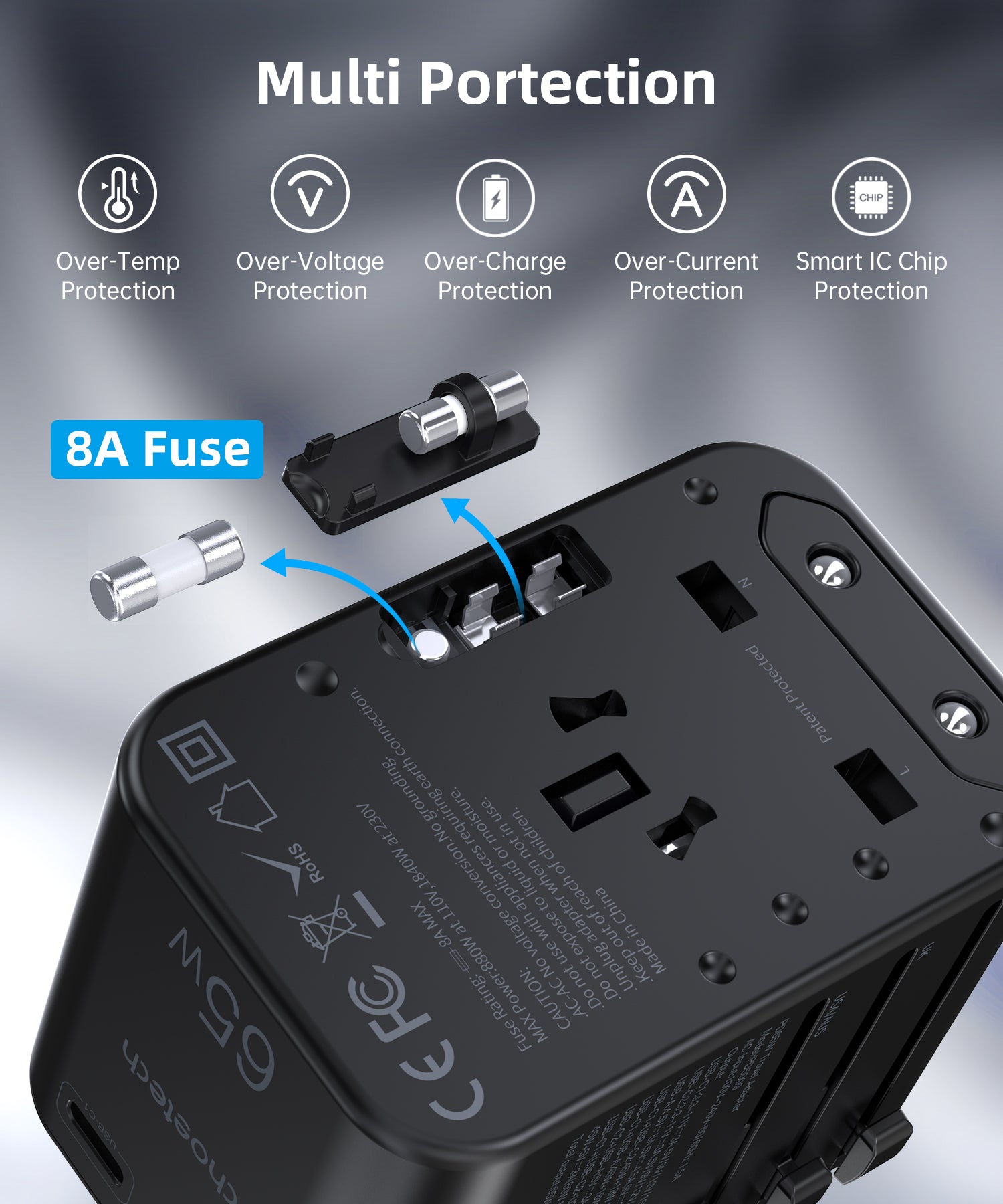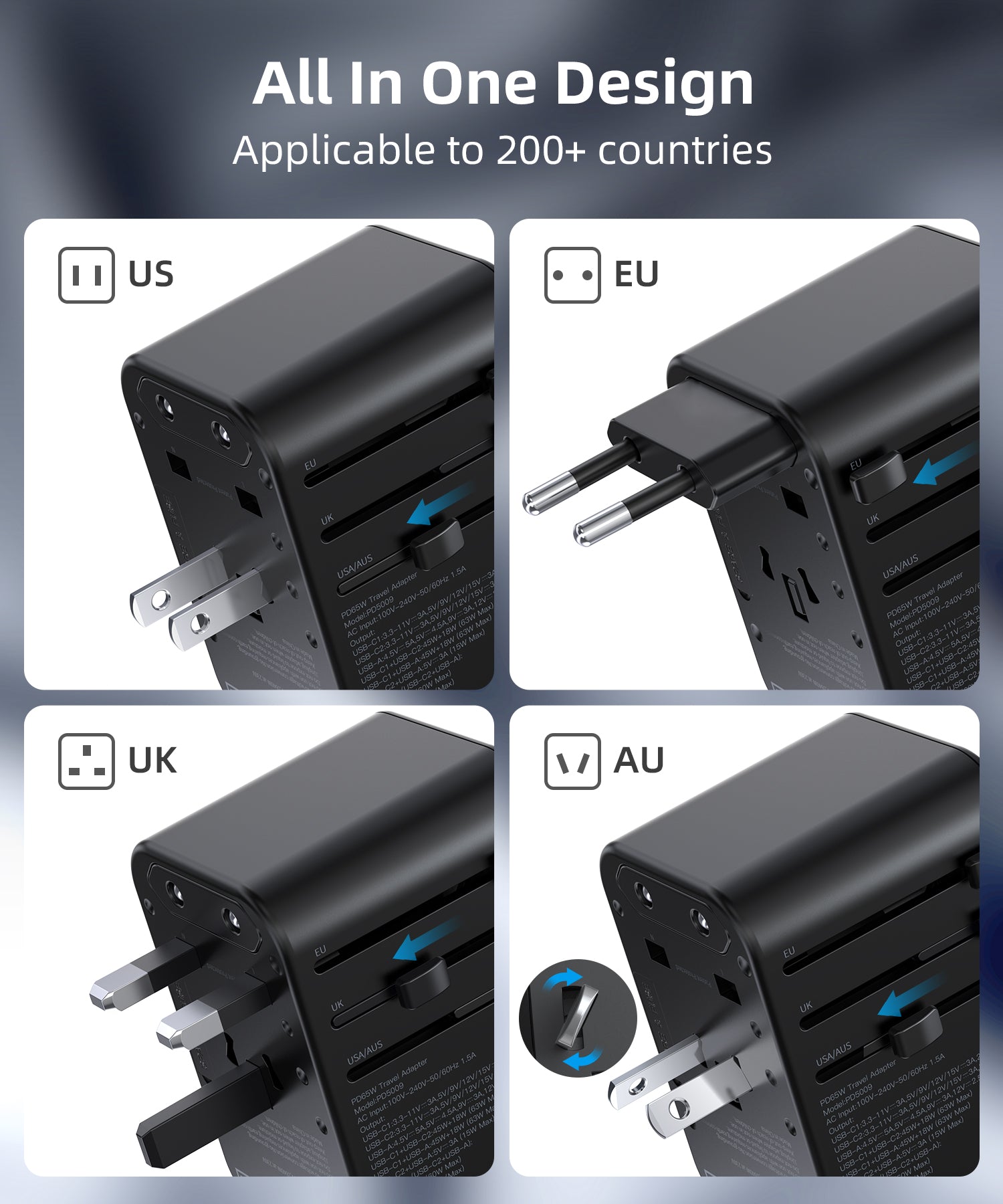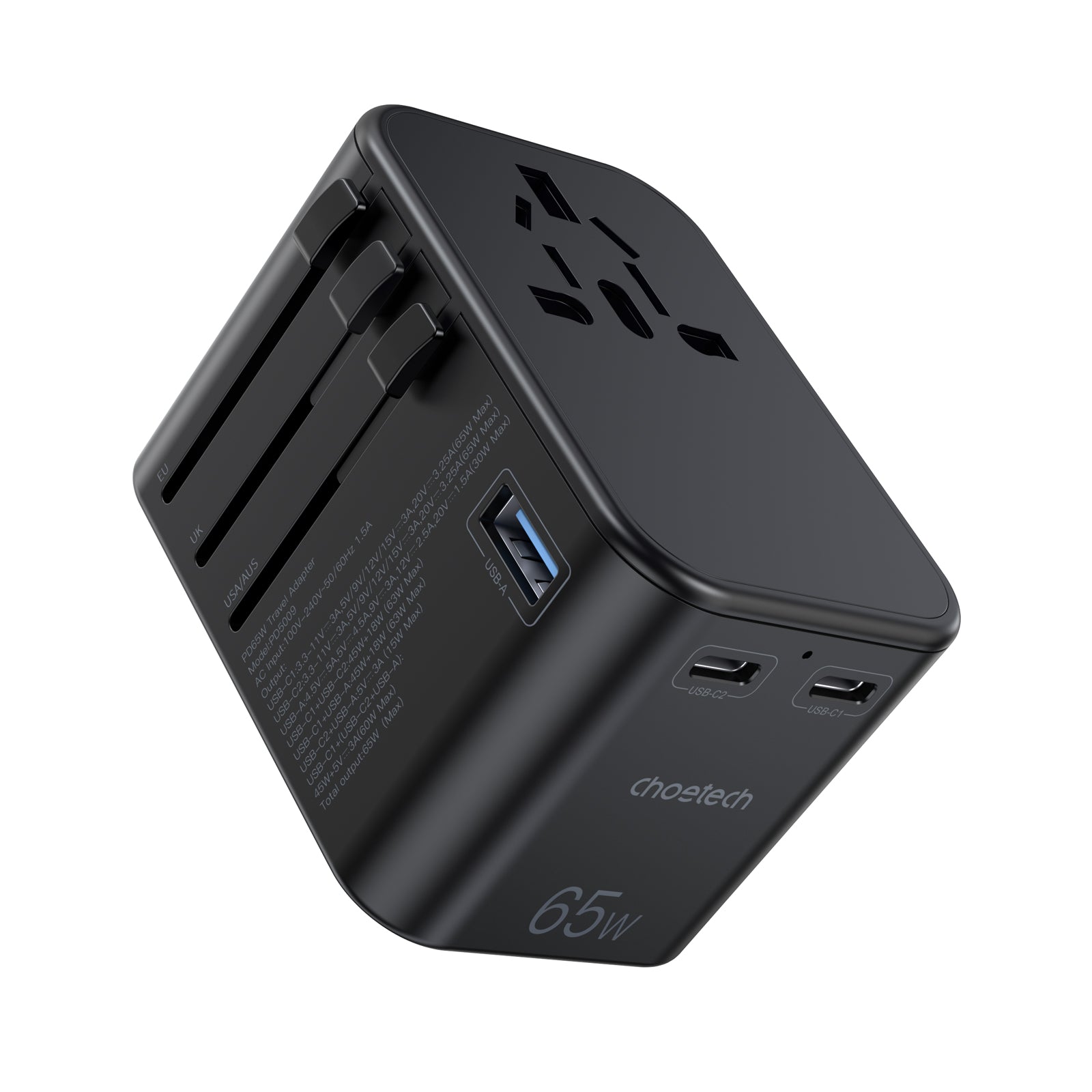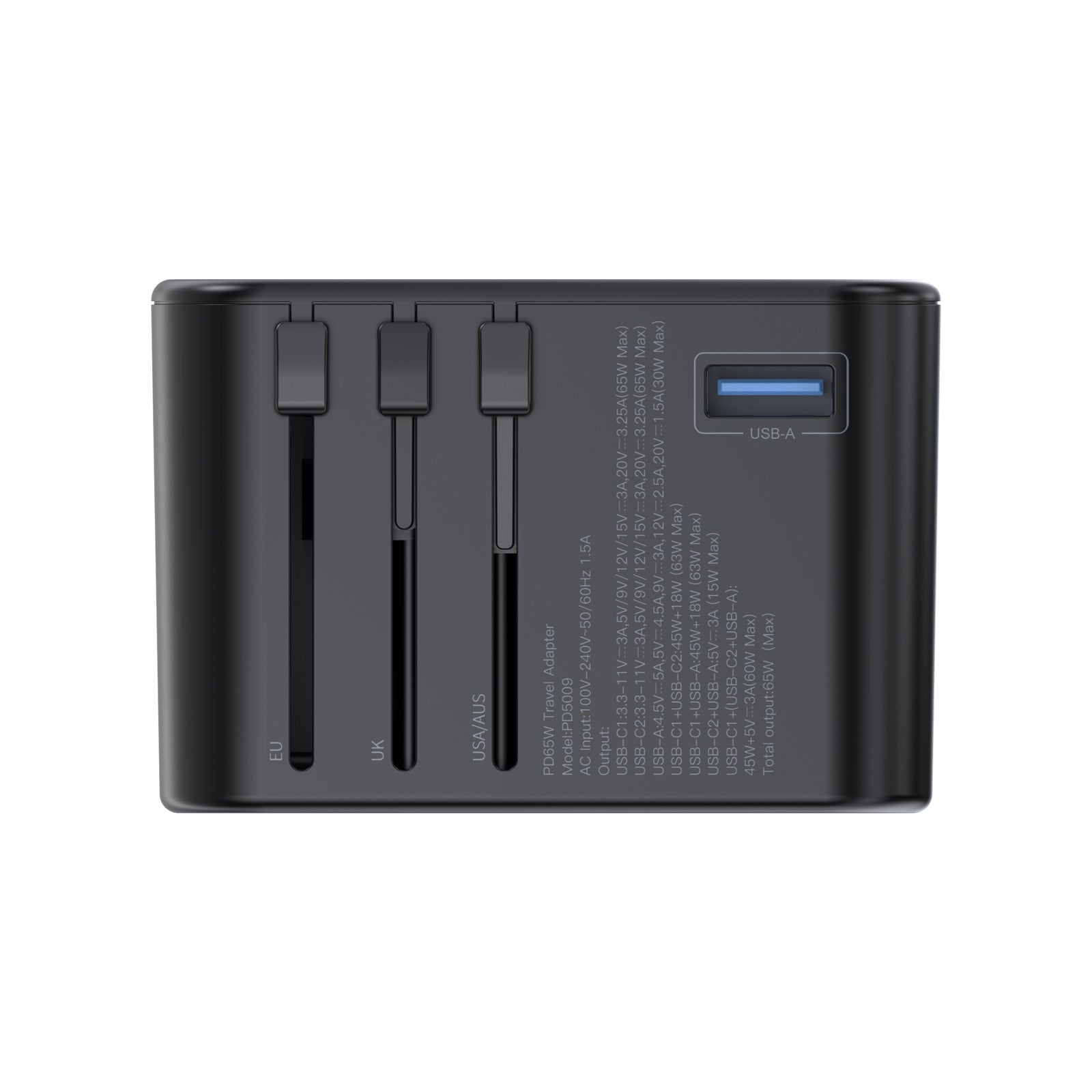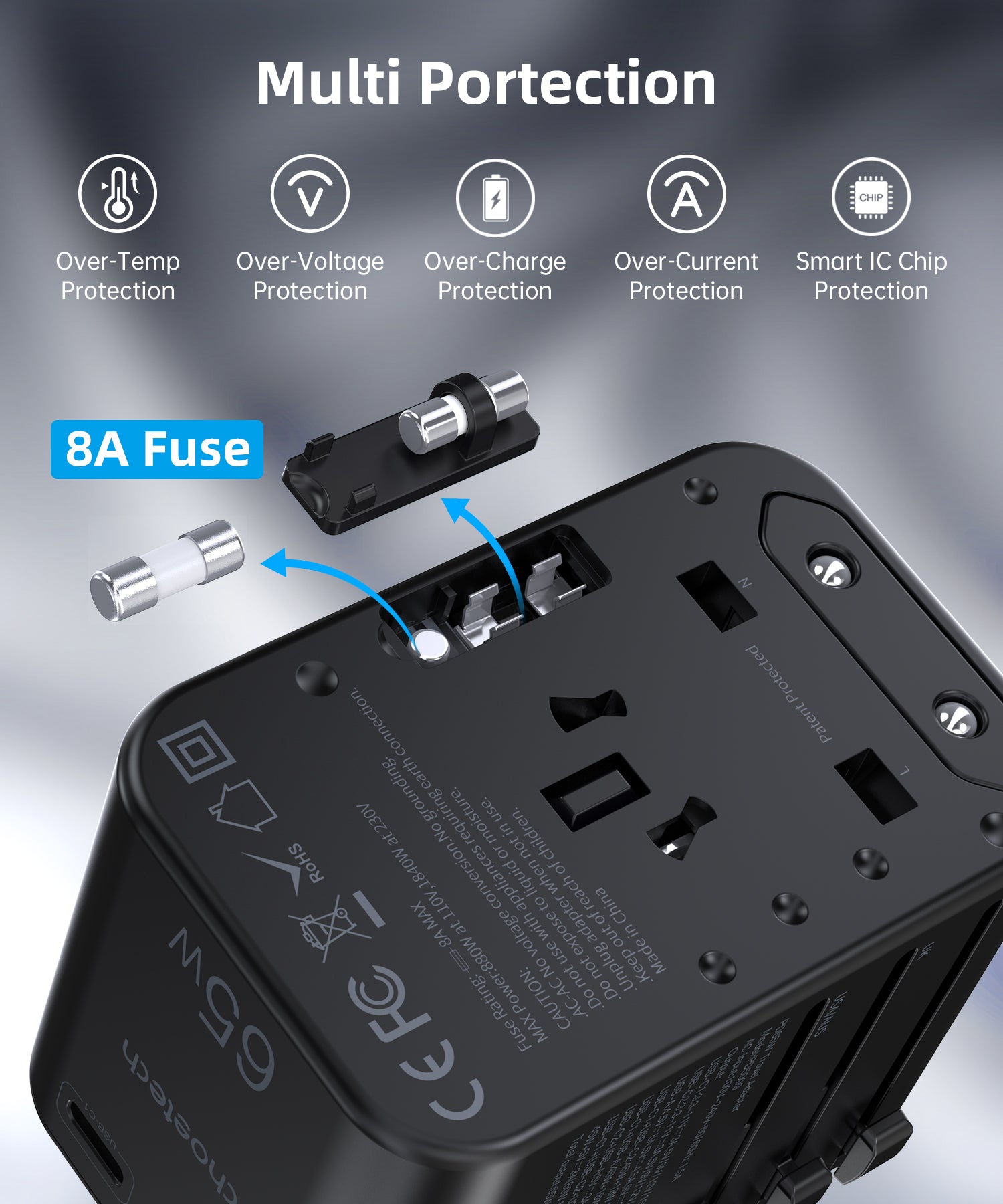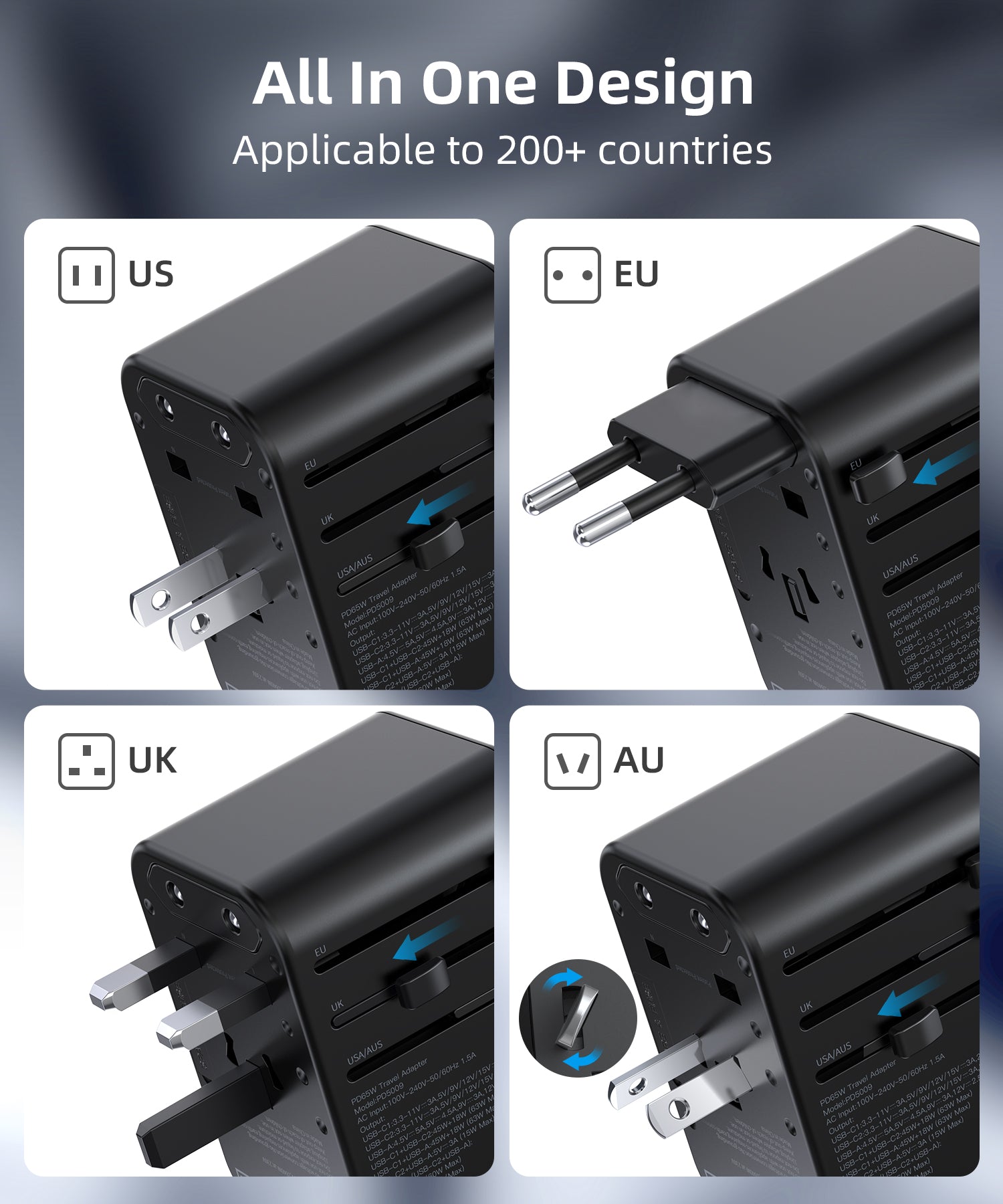 PD5009 Choetech 65W PD Travel Wall Charger
Wall chargers could only charge one gadget at a time in the past - but they are becoming more useful and efficient in delivering power - none better than Choetech's 65W Power Delivery Travel Wall Charger. 
This wall charger provides 65W Power Delivery to successfully charge your devices from 0 to 60% in as short as 35 minutes. Our travel adapter is famous for its multi-port functionality. The adapter is equipped with one USB-A and two USB-C ports that will fast charge your phone, tablet, laptop, smartwatch etc. It has been designed based on cutting edge technology to ensure over voltage, over current, overheating and short circuit protection. 
Features: 1. US, UK, EU and AU plugs to ensure that you can use this travel adapter nearly anywhere. 2. A 65W Power Delivery USB-C port and two other ports to ensure simultaneous charging of multiple devices. 3. Easy to use with slides to take out the plugs depending on which country you are currently traveling to. 
If you are traveling internationally, one worry you may have is how you'll charge your mobile devices or an appliance you might want to power while abroad. That's when you would need a travel adapter that lets you use your appliance and charge devices no matter where you are. 
Charging Ports 
Choetech's 65W Power Delivery Wall Charger is equipped with one USB-A port and two USB-C ports. USB-C ports are the most powerful on the side and have a 65W charging speed when charging a single device. 
Modern Design
Choetech's 65W Travel Adapter was designed to be the most convenient, useful and easy-to-use travel charger. The plugs on the travel adapter include AU, EU, UK, and US plugs - you'll find sliders on the side to take out each plug. Note: Something pretty cool about the AU plug is that all you have to do is adjust the angle of the US plug to make it an AU plug.