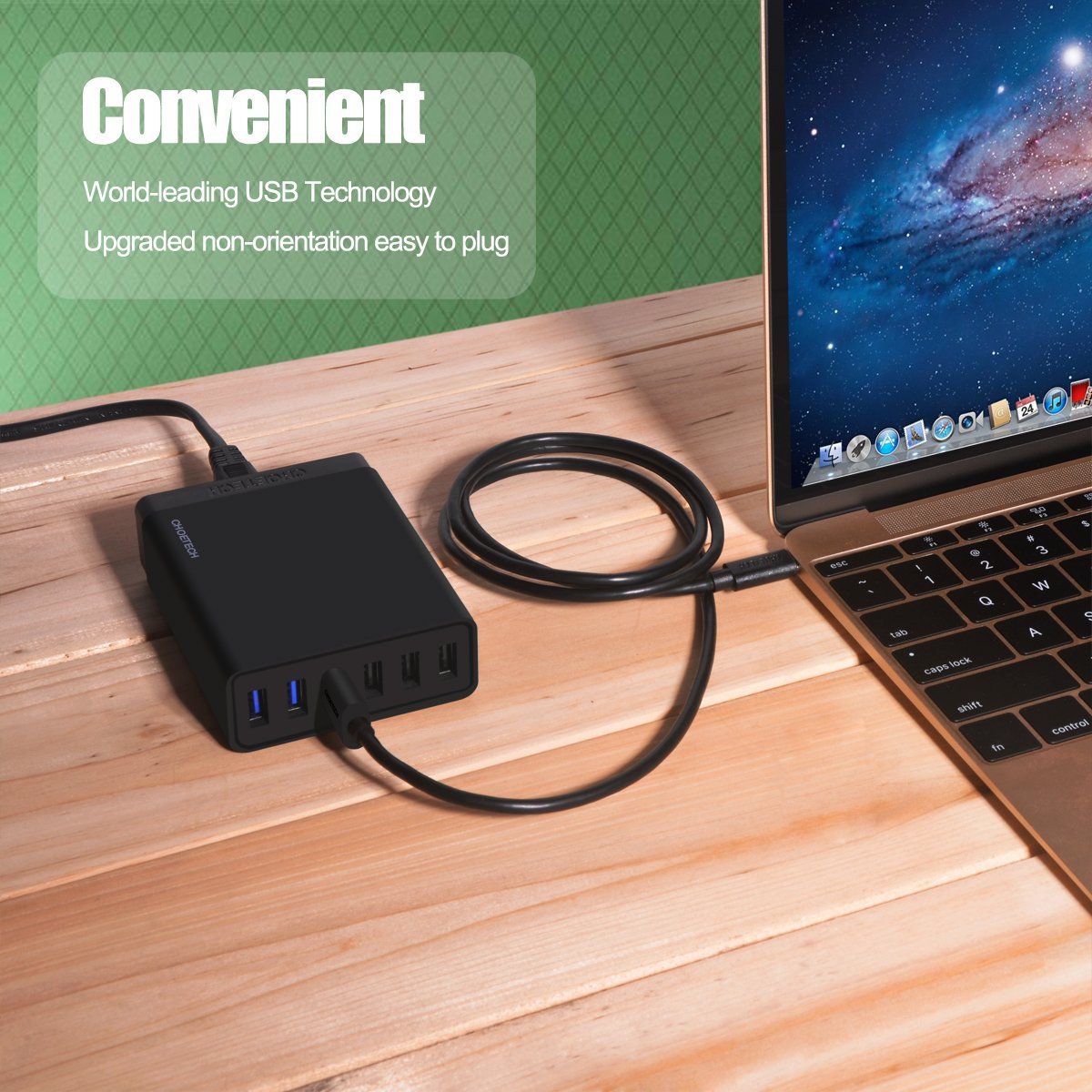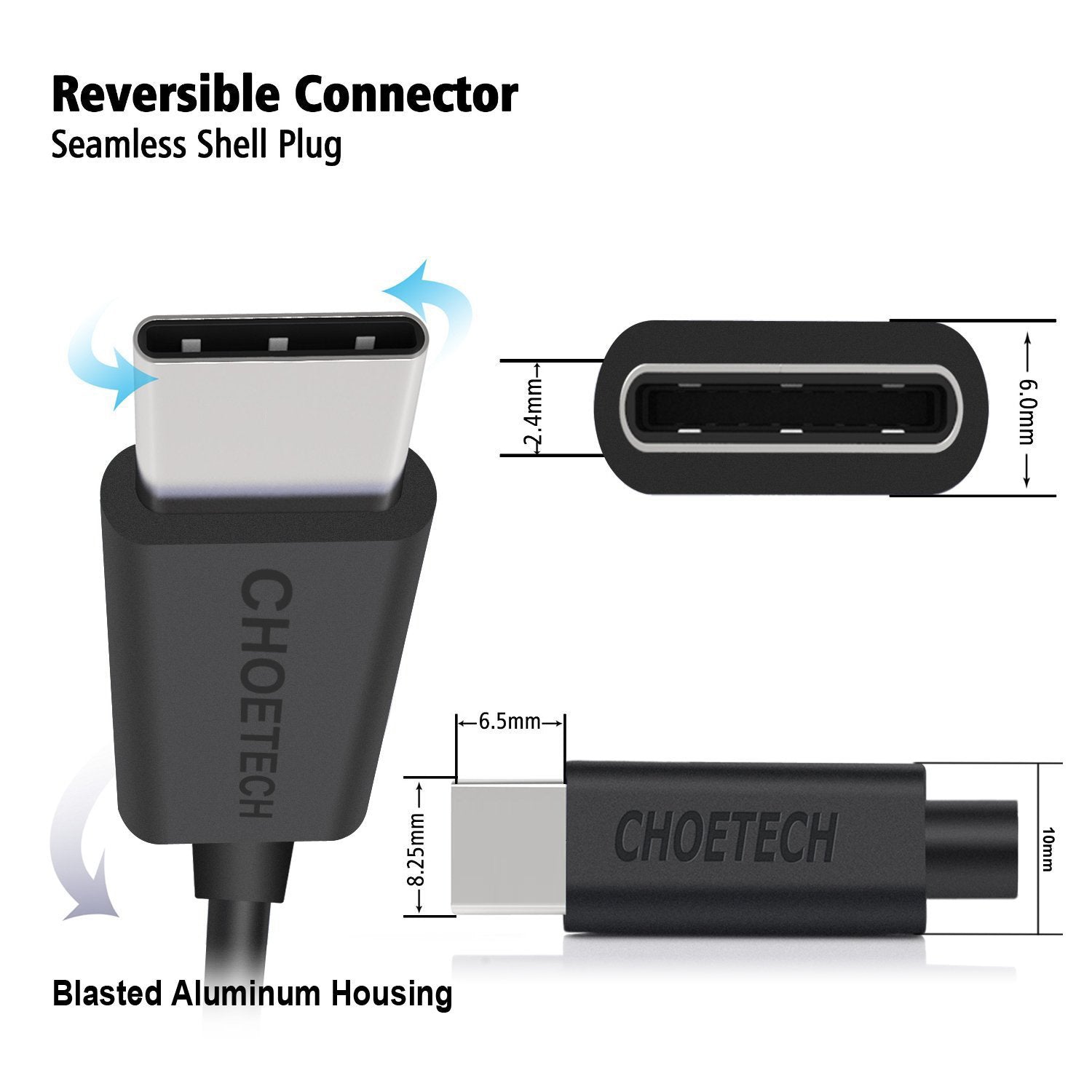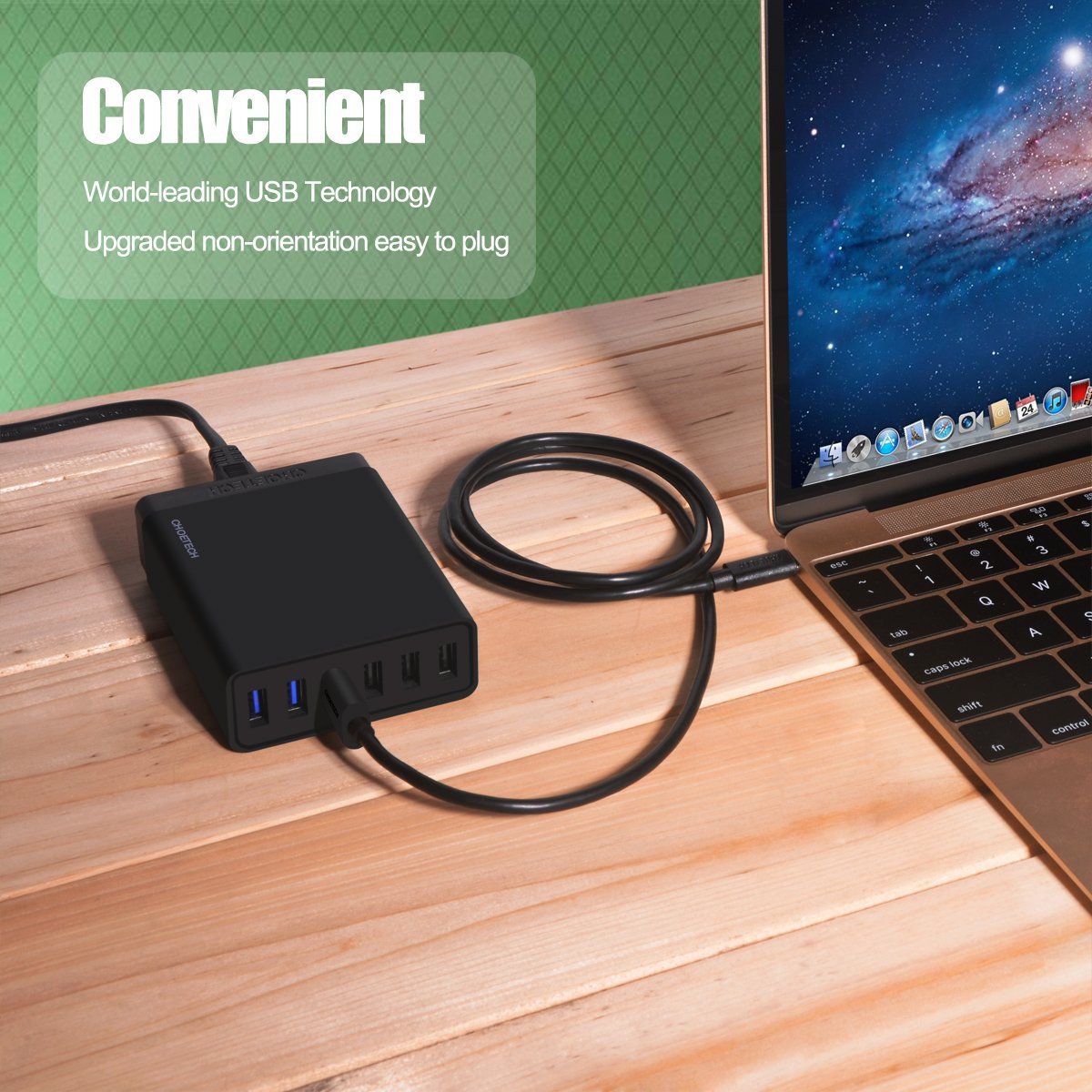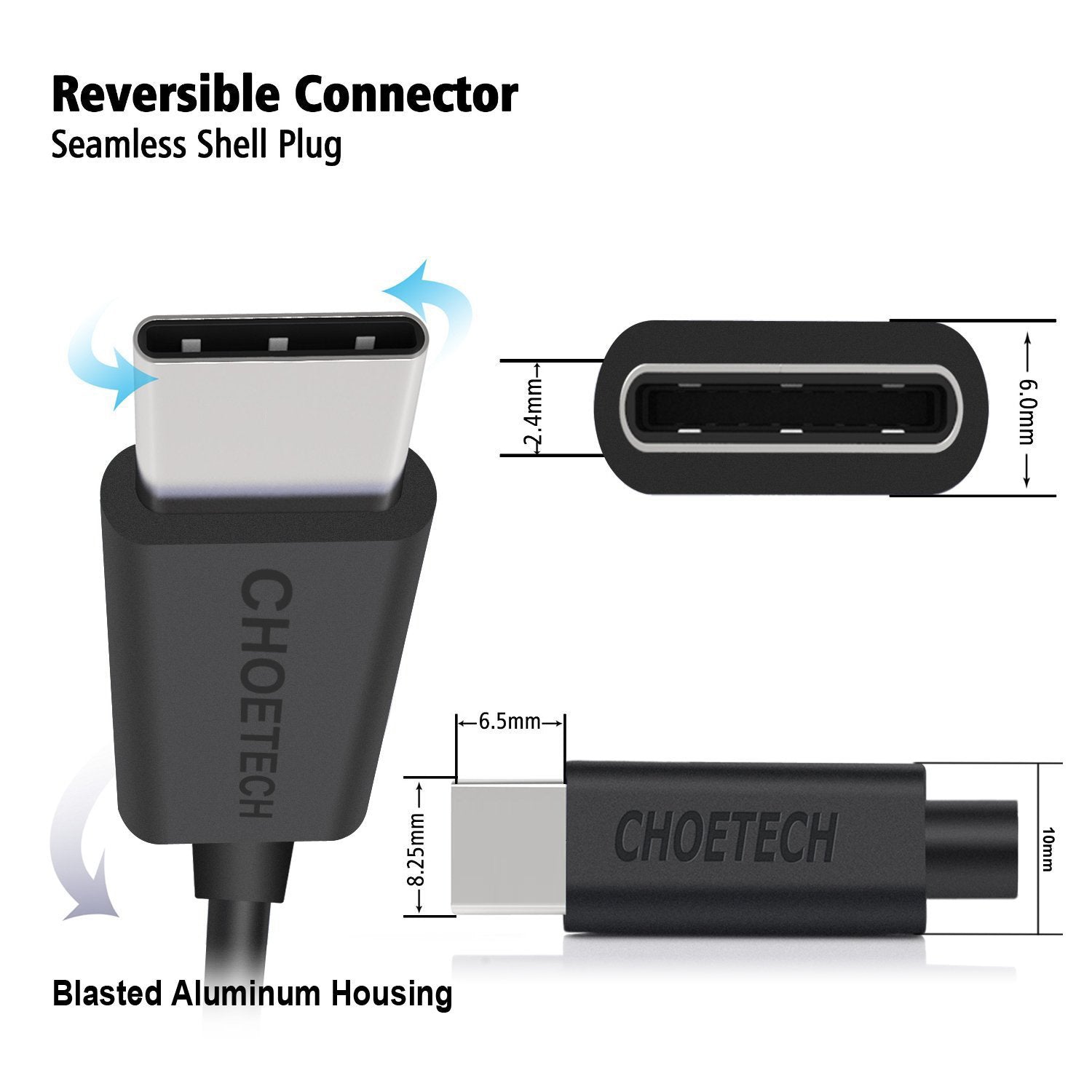 AC0004 Choetech USB-A to Type-C Cable (10ft)
Charging & Data Transfer
Choetech's USB-A 2.0 to Type-C cable can transfer data and charge your phone simultaneously. Supports data transfer at up to 480 Mbps and safe charging up to 2.4A that is ensured by built-in 56kΩ resistor, providing the best performance and preventing your phone from getting damaged. 

Universal Compatibility
Works with Samsung Galaxy Series as Samsung Galaxy S9 Plus S8 Plus Note 8, other USB-C 3.0 devices like LG V30 V20 G5 G6, HTC 10,Nokia 8 and more USB Type-C supported Devices [Note: Some models like Pixel, Pixel 2XL, Nexus 5x & 6p will not fast charge due to different charging compliance]

Reversible Connector
Special reversible USB-A to USB-C cable's user-friendly design helps you plug and unplug easily without checking for the connector orientation.

Best Back-up Cable
The best back up cable to charge your USB Type-C 2.0 enabled devices and accessories like car chargers, power banks and wall chargers.  
Manage the Migration to USB Type-C

Choetech's USB 2.0 to Type-C cable provides a convenient connection between legacy computers and the newest releases of Type-C enabled smartphones and tablets. It connects computers with a USB Type-A port (USB 2.0 or 3.0) to newer smartphones and tablets with the small form factor Type-C connector.

Superior Construction

The combination of sturdy construction with a flexible jacket and USB connectors with molded strain relief provide best charging performance and durability.

Specifications

Current Output: 5V 2.4A (Configurable with 56 Ohm Resistor)
Date transfer: USB 2.0 480Mb/S

Universal Compatibility
-Samsung Galaxy S9 S9 Plus S8 S8 Plus Note 8
-LG V30 V20 G6 G5
-HTC 10/HTC U11
-Moto Z/ Moto Z Force
-Nintendo Switch
-Nokia 8

Type-C Devices (Does Not Support Fast Charging)
-Google Pixel Pixel XL
-Google Nexus 5X 6P
-Lumia 950XL 950
-ZTE Axon 7
-OnePlus 3

Other Compatible Devices
-GoPro Hero 5
-HP Pavilion x2
-ASUS Z580C tablet
-Lenovo Zuk Z1
-Apple MacBook (12-inch, 2015)
-Google ChromeBook Pixel (2015) / Pixel C