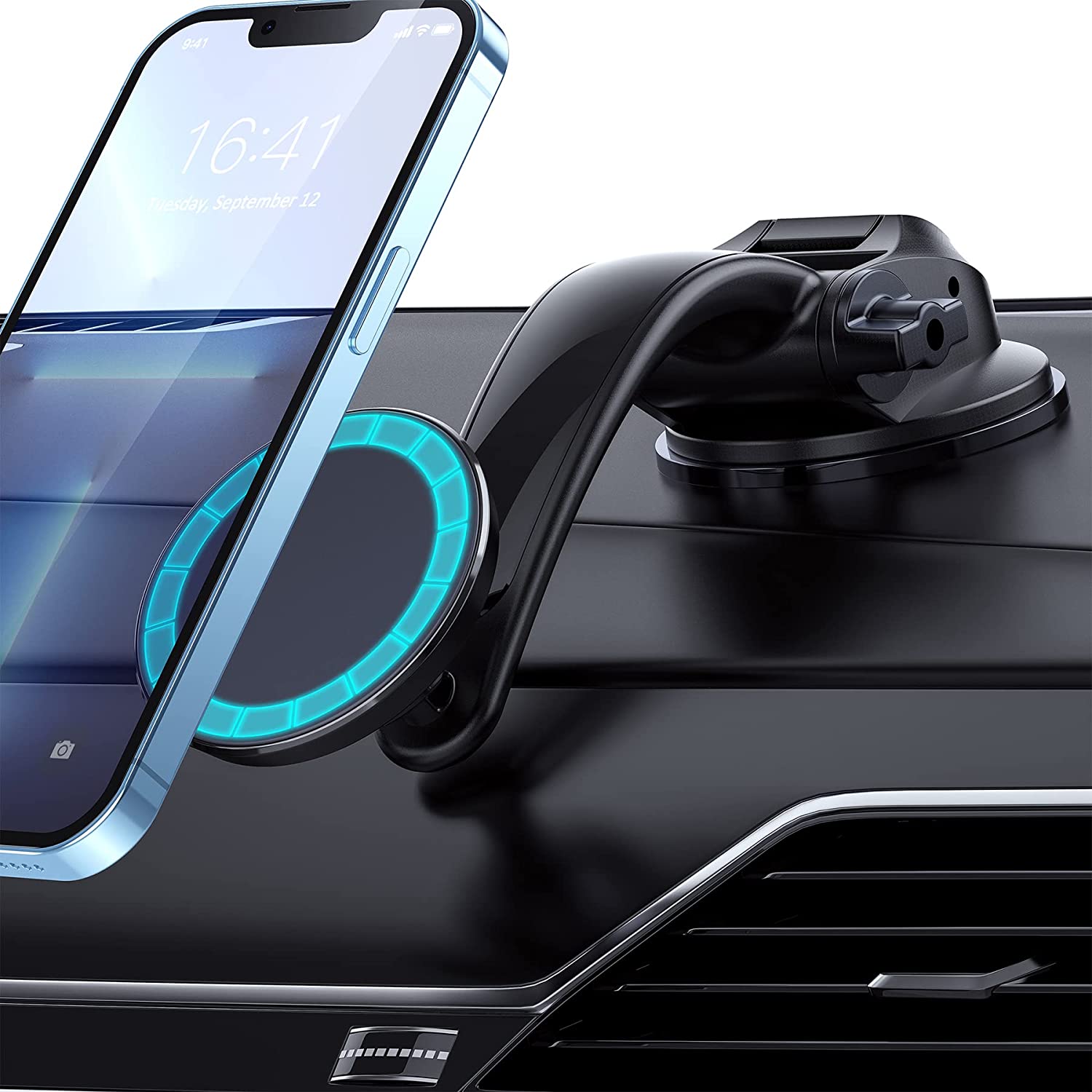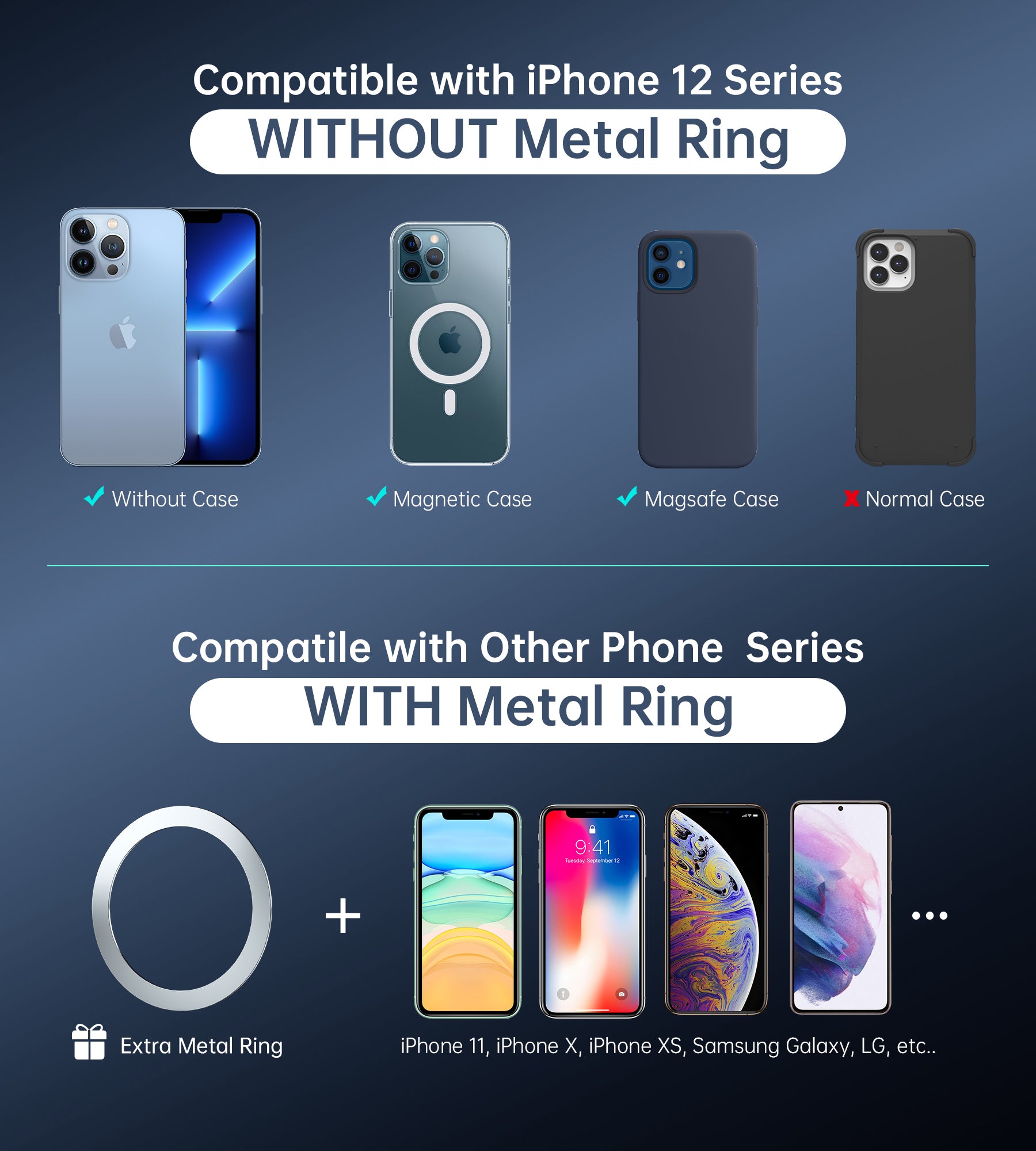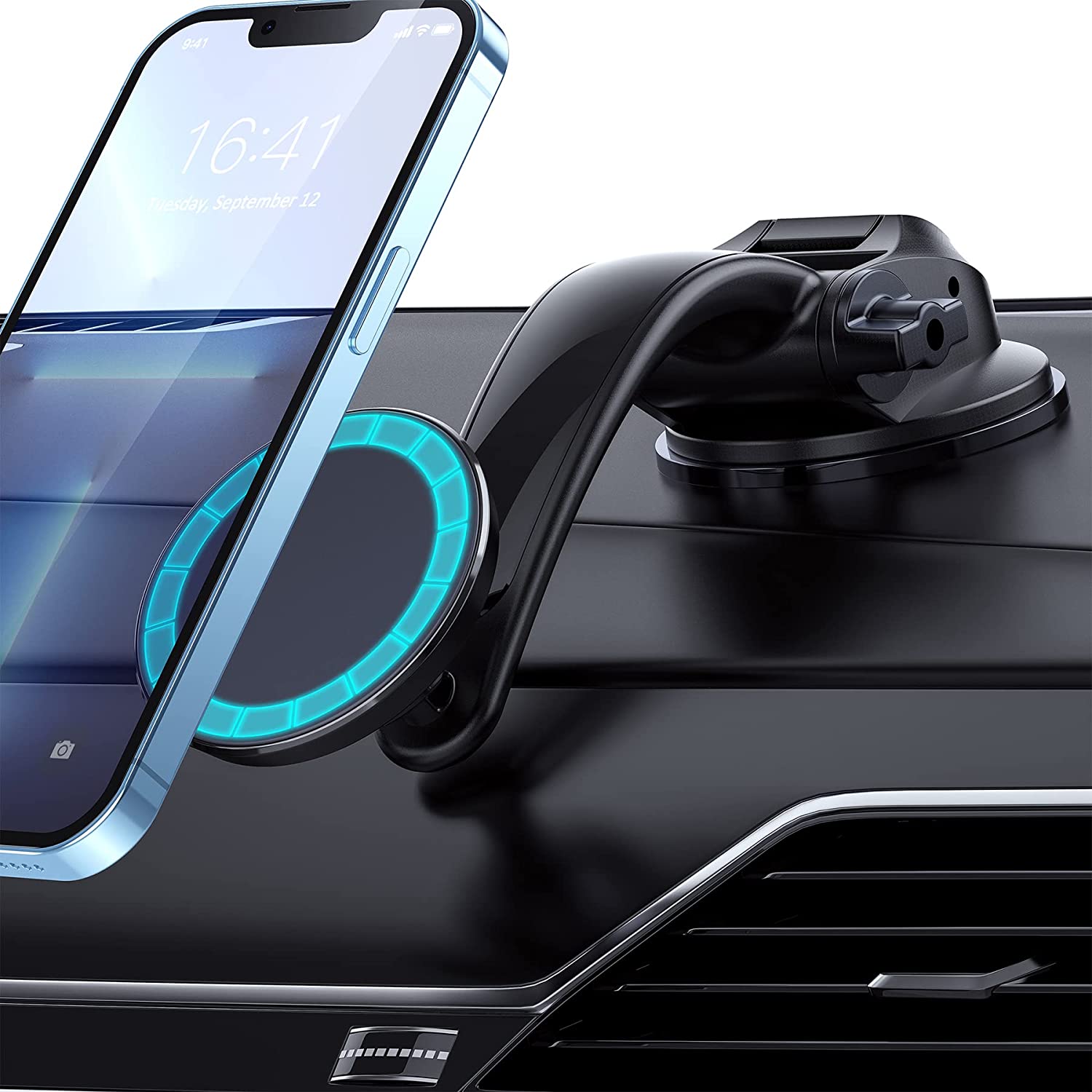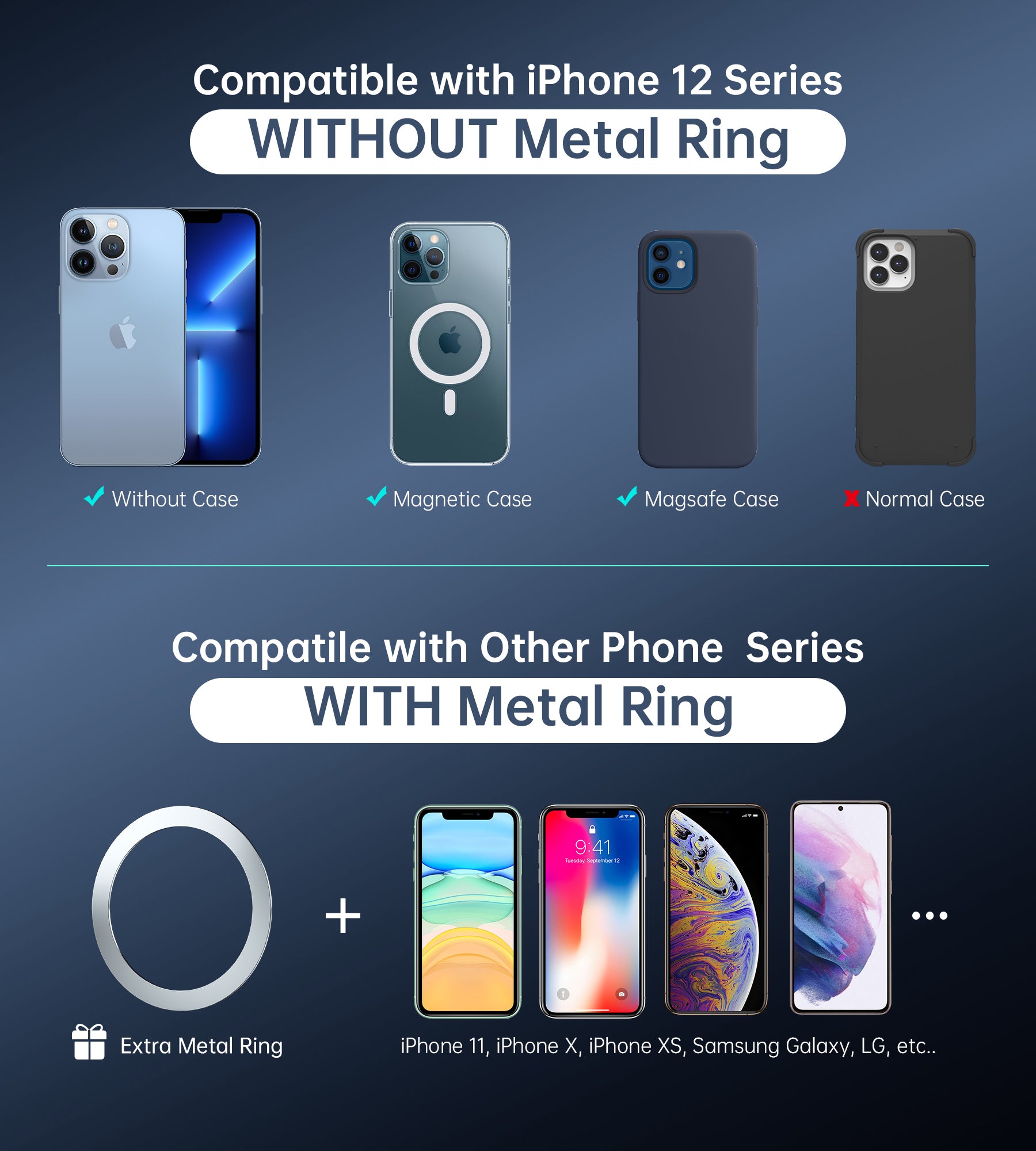 AT0005 Choetech Magnetic Car Mount
Designed for iPhone
Choetech's Magnetic Car Mount was specially designed for the iPHone Series 12, 13 and 14. Our OneTap feature allows you to attach and detach your phone within 0.1 seconds. 
Case Friendly
Compatible with almost all phones - just attach an extra metal ring to the back of your non-magsafe phone or case, then you can use our Magnetic Car Mount. Case-friendly design will make your life so much easier - no need to take off the protective case every time you want to mount your phone. 
Powerful Suction Cup and Upgraded Magnets 
Our Magnetic Car Mount is equipped with a full ring of 16 strong built-in magnets to keep your iPhone secure and safe from falling off even on a rough road and through any bumps. The dash mount features a 3-layer suction cup with an extra sticky gel pad (resist even a -40 to 200 degree F), solving the worry of having your phone dropping in hot weather. After extensive tests, this Magnetic Car Mount can bear a load of 45LB.
Multiple Viewing Angle
The adjustuble ball joint allows you a 360 degree rotation for optimal viewing angles of your device. The adjustable swivel arm accommodates the desired 180 degree angle. Any driver can adjust the angle and rotation according to their needs. 
Package Content
1 x Magnetic Car Mount
1 x Extra Sricky Gel Pad
1 x Extra Metal Ring
1 x User Manual