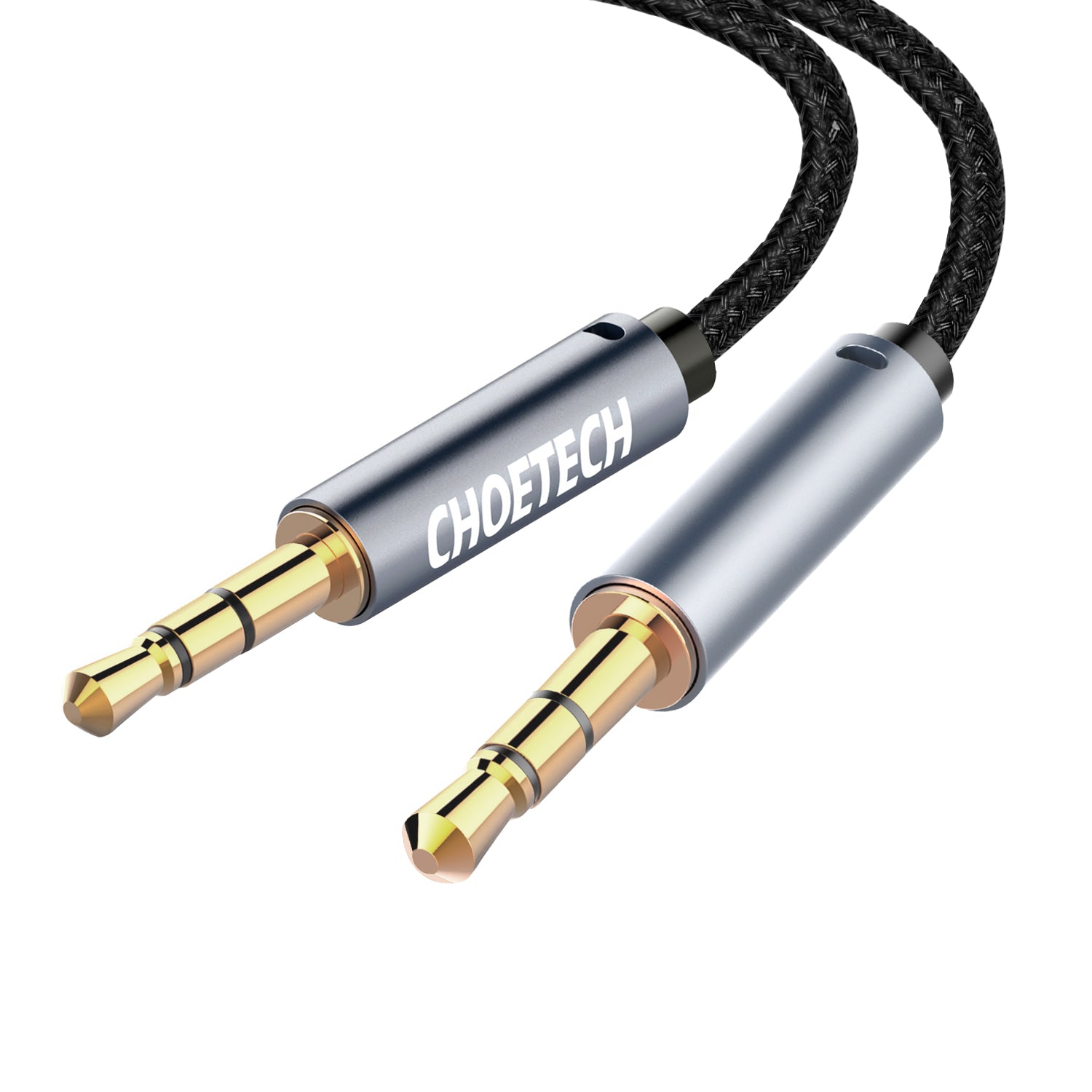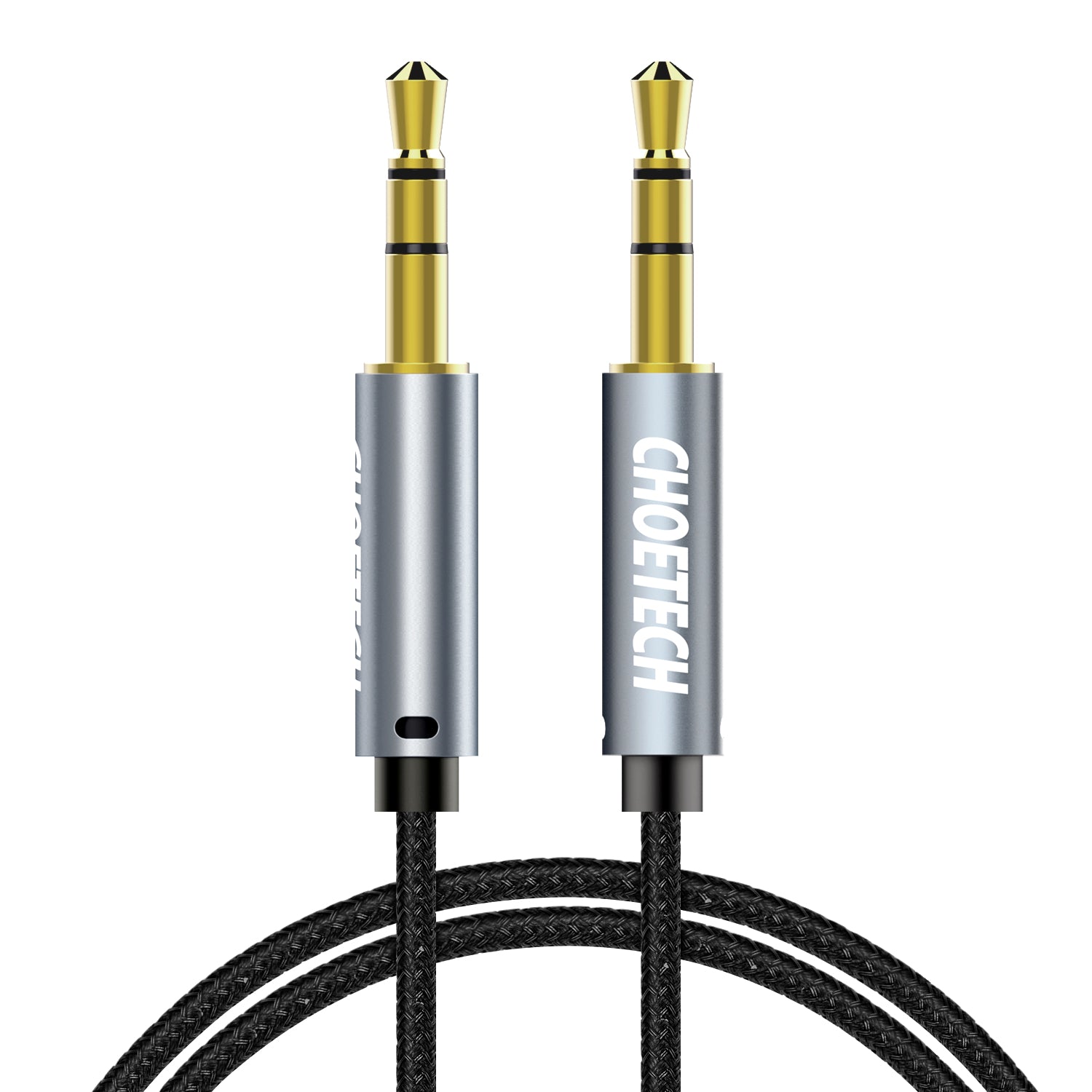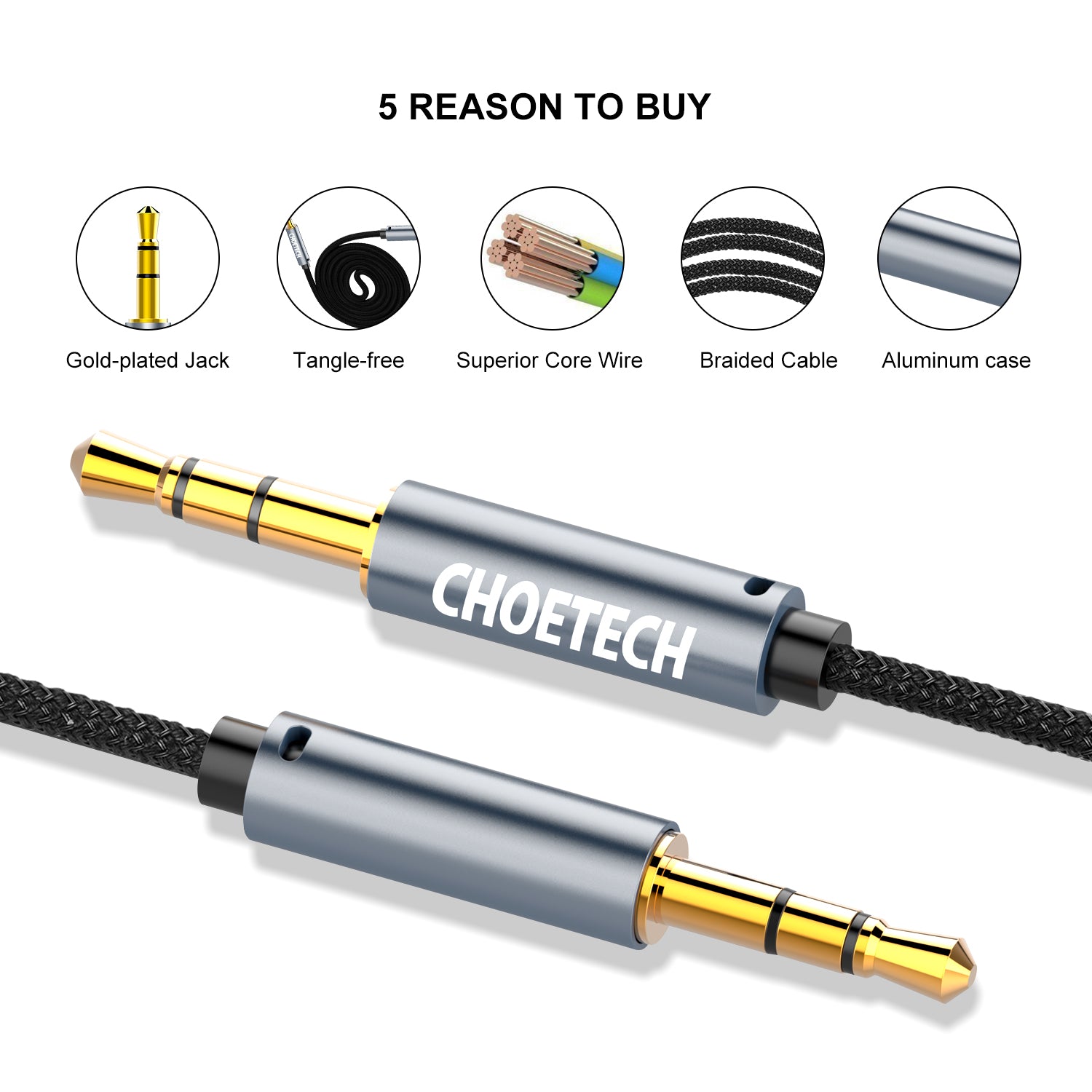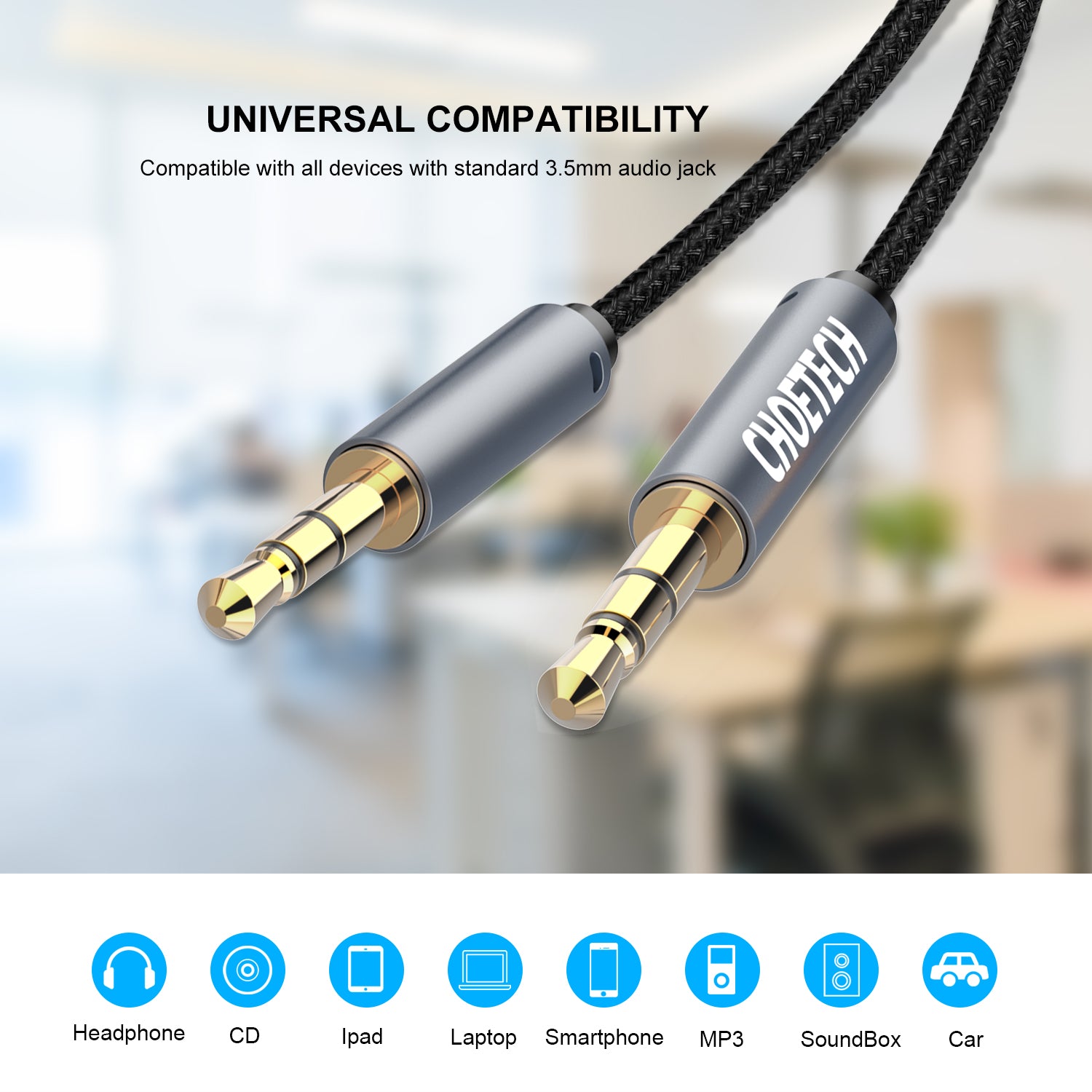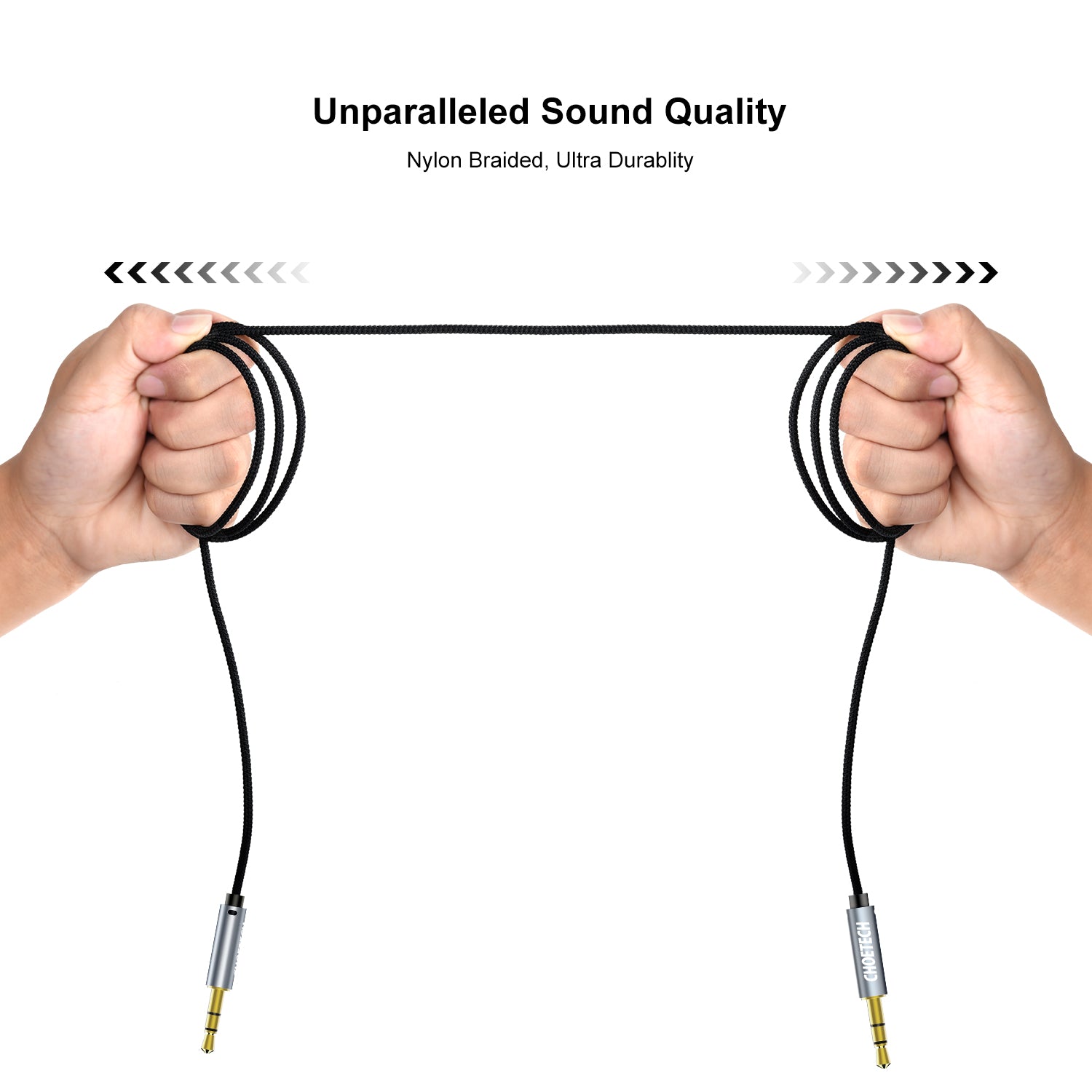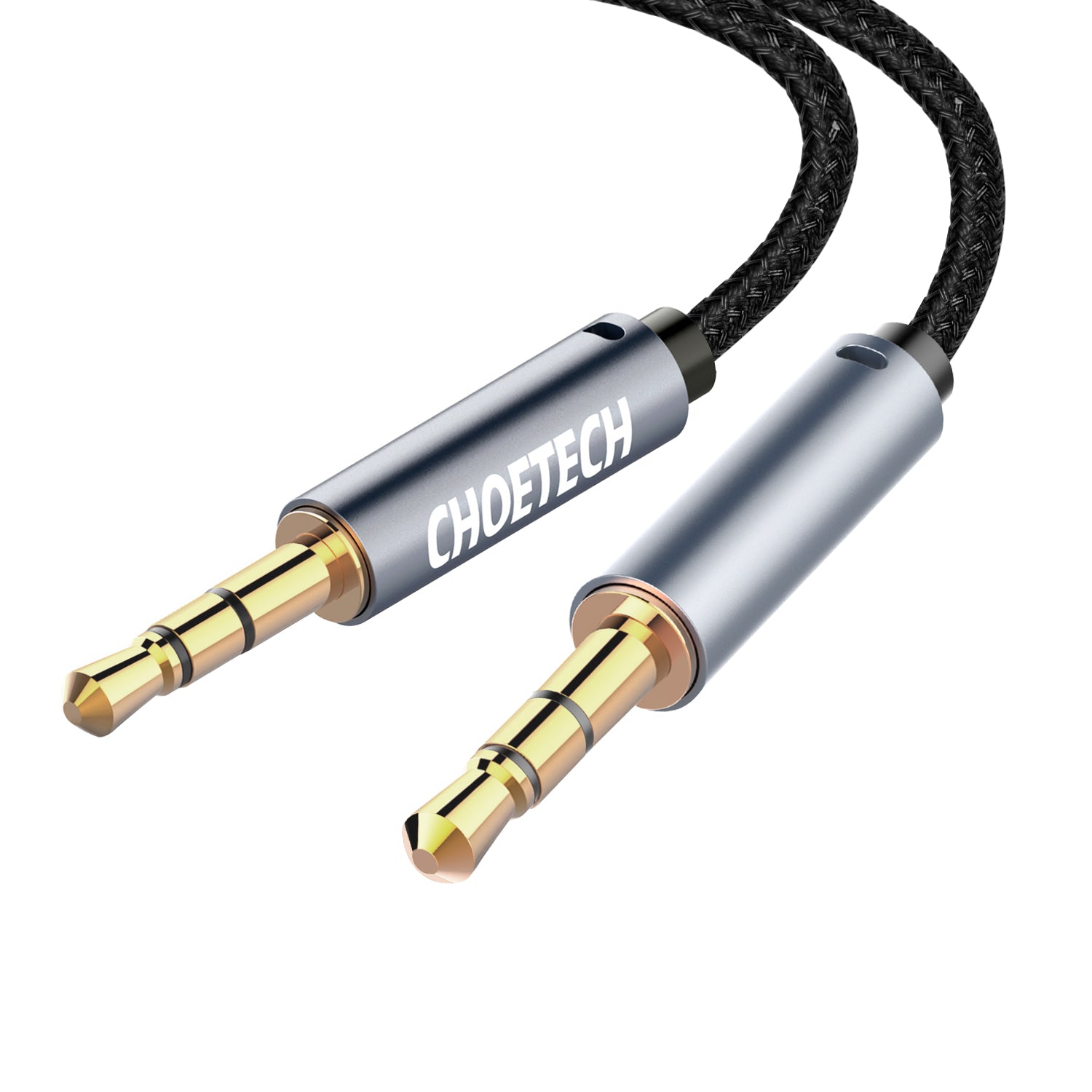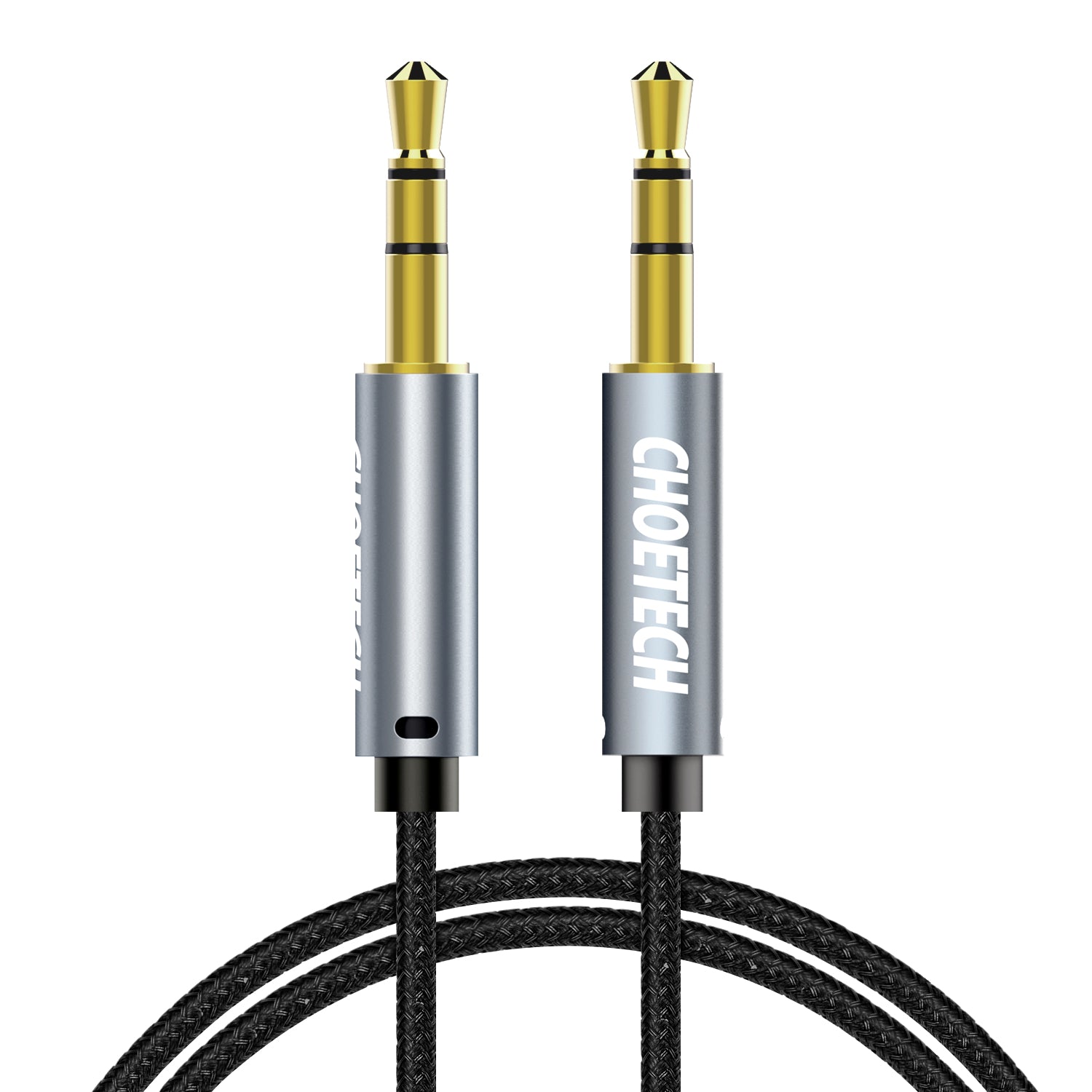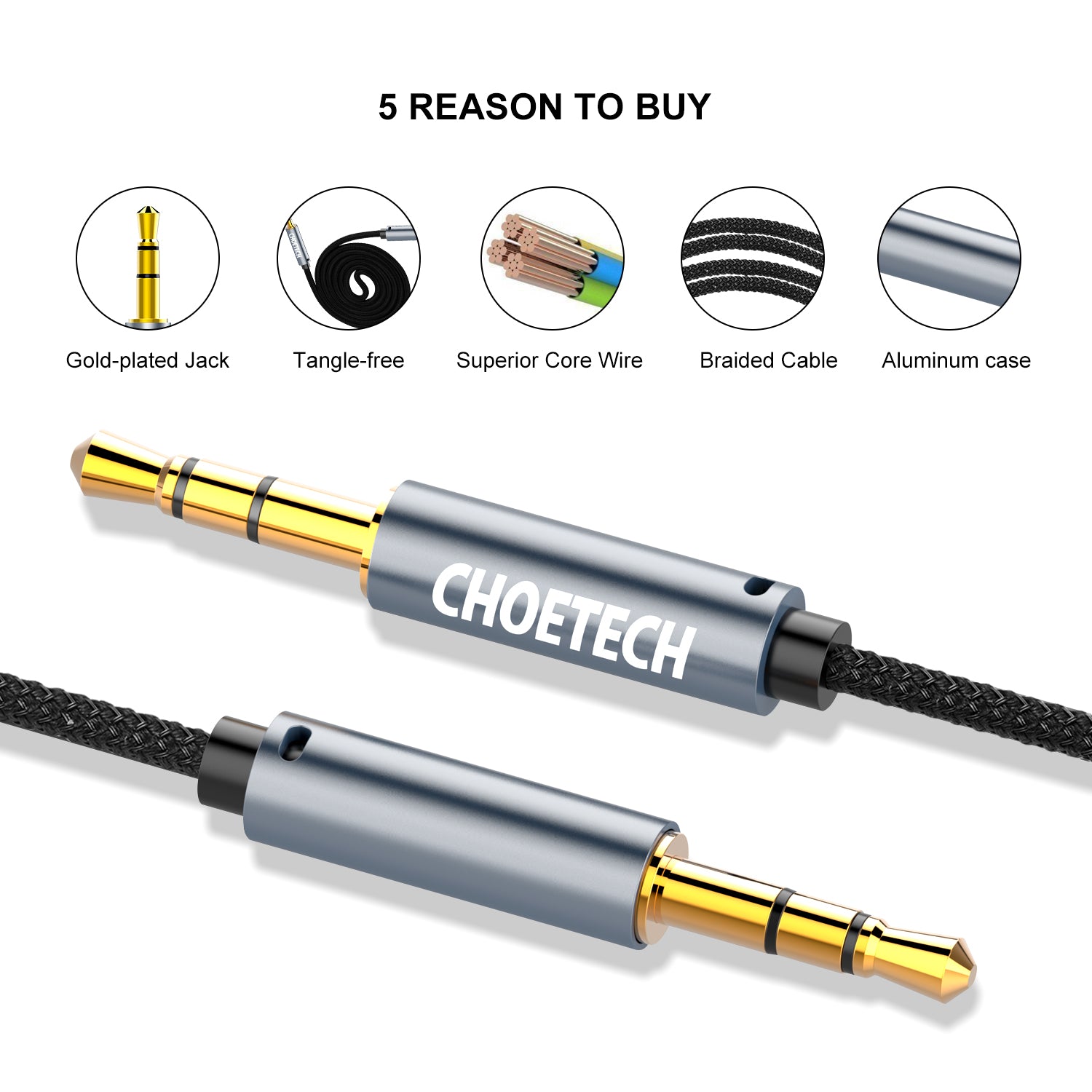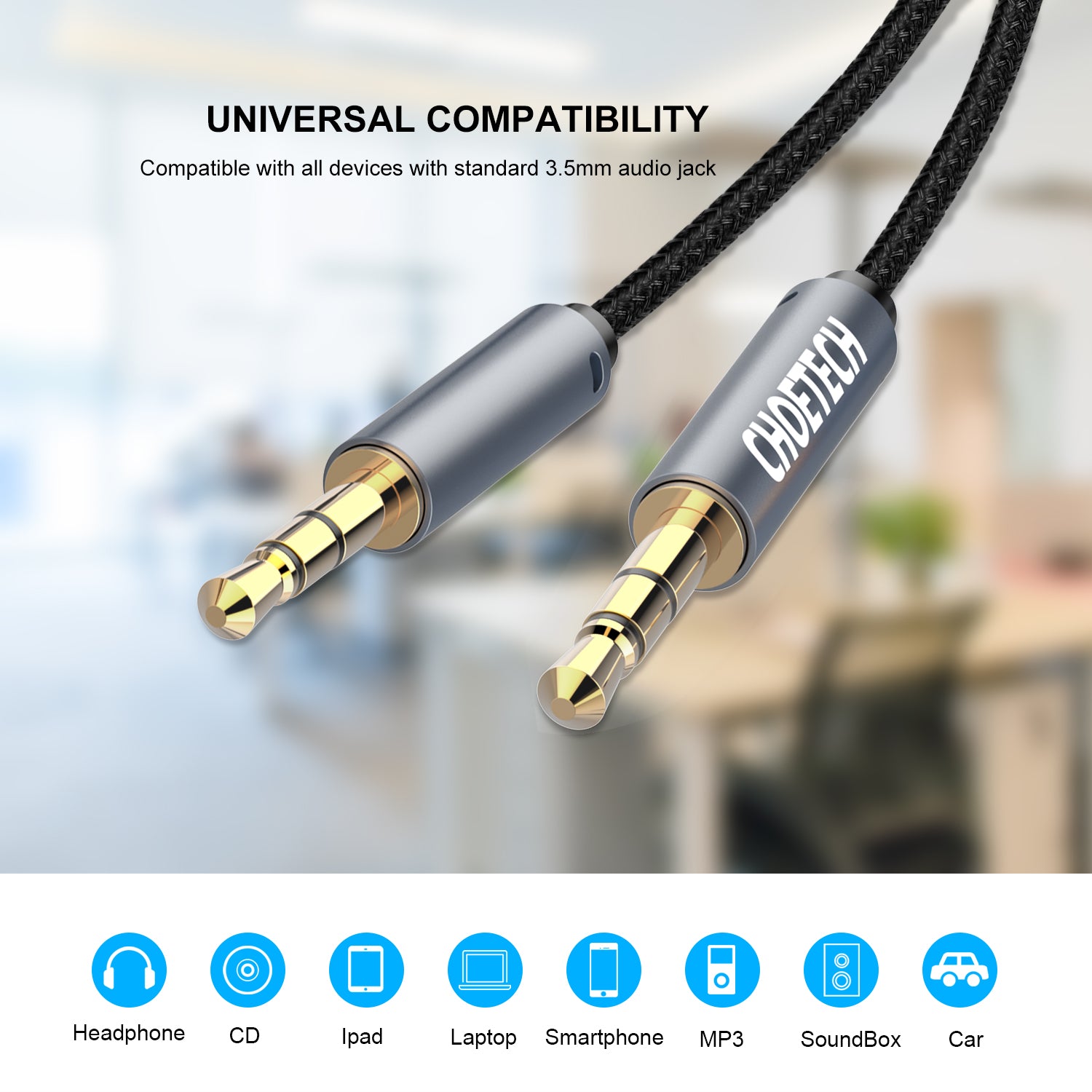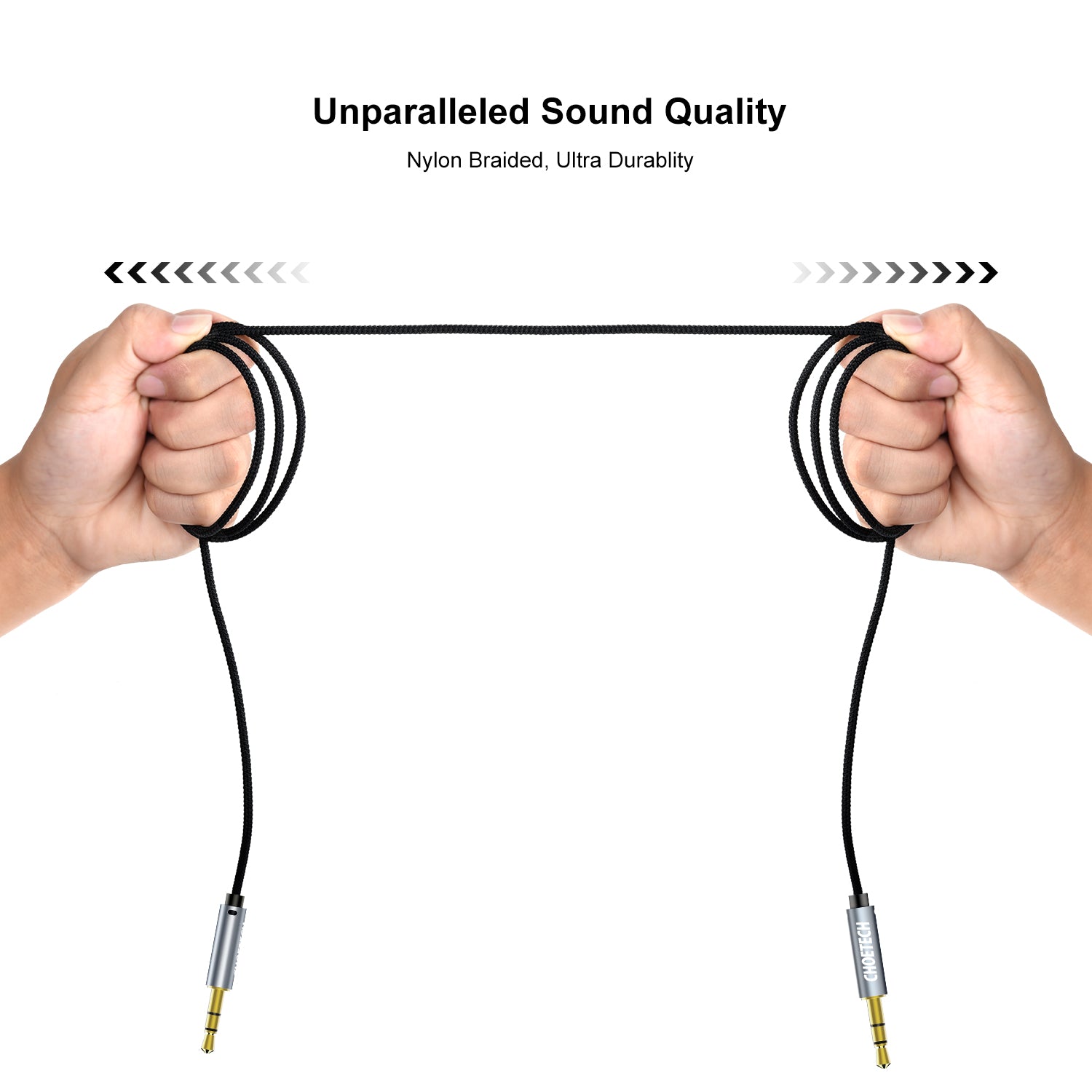 AUX002 Choetech 3.5mm Male to Male Audio Aux Cable
A Feast For Music Lovers

1. Corrosion-resistant gold-plated plugs will bring you a stereo sound experience for years. Polished Aluminum casing significantly enhances sound quality.

2. Enameled copper wires perfectly transmit sounds from your music player to your car stereo or speaker.

3. Nylon-braided cord and bulletproof filler make it last over 6,000 bends without damage in performance.

4. Flexible and tangle-free cable makes your music hours more enjoyable.


Compatible With
Syncwire 3.5mm audio cable is compatible with iPhone, iPod, iPad, other smartphones, tablets, Walkman, Echo Dot (2nd Generation), and all other audio-playing devices with a 3.5mm aux port. Perfectly compatible with any devices with a 3. 5mm aux port. Such as Apple iPhone, iPod, iPad, Headphones, Hi-Fi, Car Stereos, Tablet, Laptop, Smartphones, MP3 Player, Speaker and any other audio-playing devices. 


Incompatible With
Sony MDR-1000X, Beats Solo, Beats Studio, Beats Executive Series, Skullcandy HESH, Bose QC25, Lifeproof Cases, etc.

Unparalleled Sound Quality
Polished 24K gold-plated connectors ensure reliability and eliminate signal loss and noise possible, offer clear and stereo sound to your devices.

Ultra Durable And Tangle-Free
With an 6000+ ultra-durable bend lifespan several times longer than original audio cables. You can wind it without having to worry about knots or kinks.

Easy Carrying And Storage
Double shielding significantly enhances protection against interference, and with the specially designed organizer, no messy or tangled cable any more.

Package Content
1 x 1.2 Nylon Braided 3.5 mm Aux Cable 
1 x User Manual