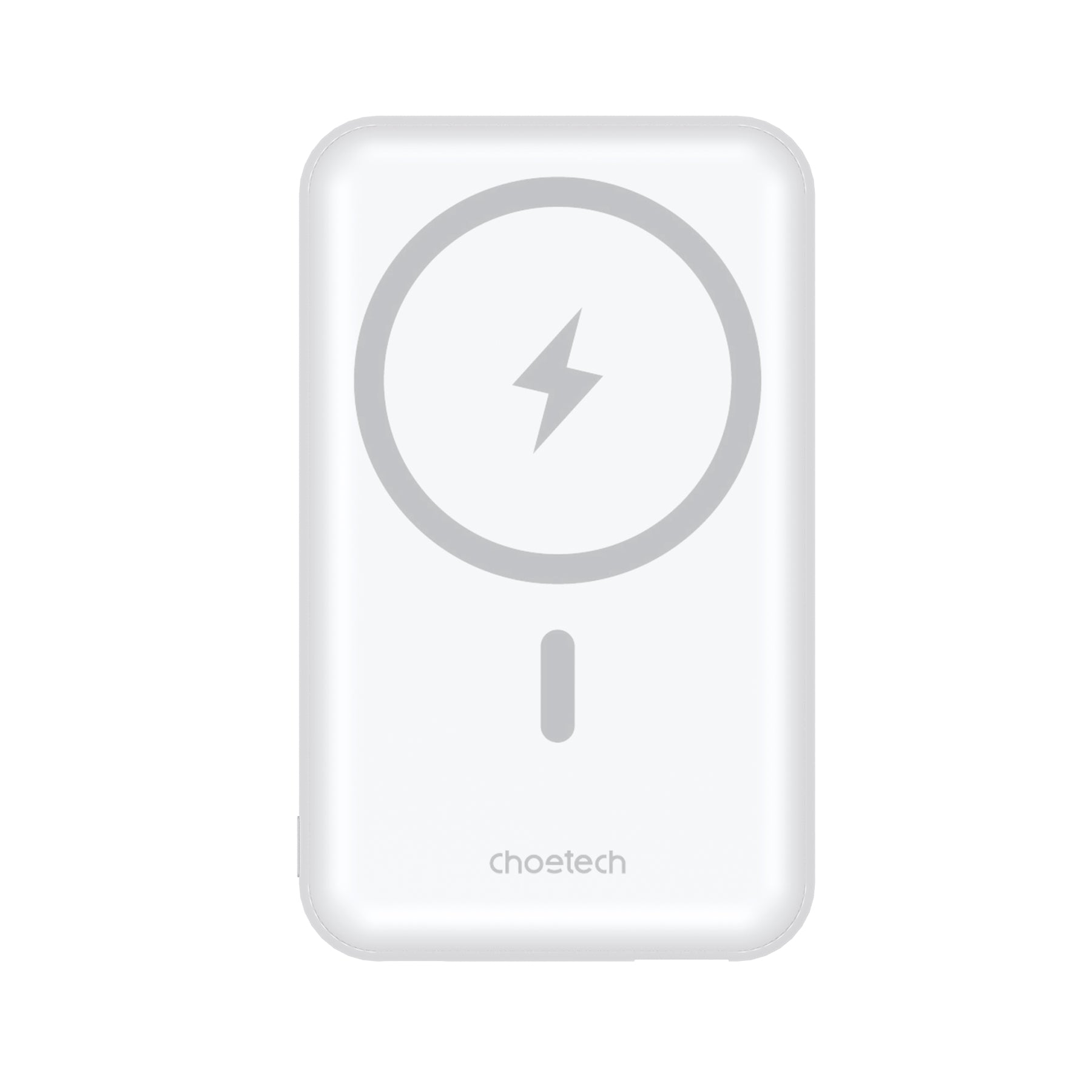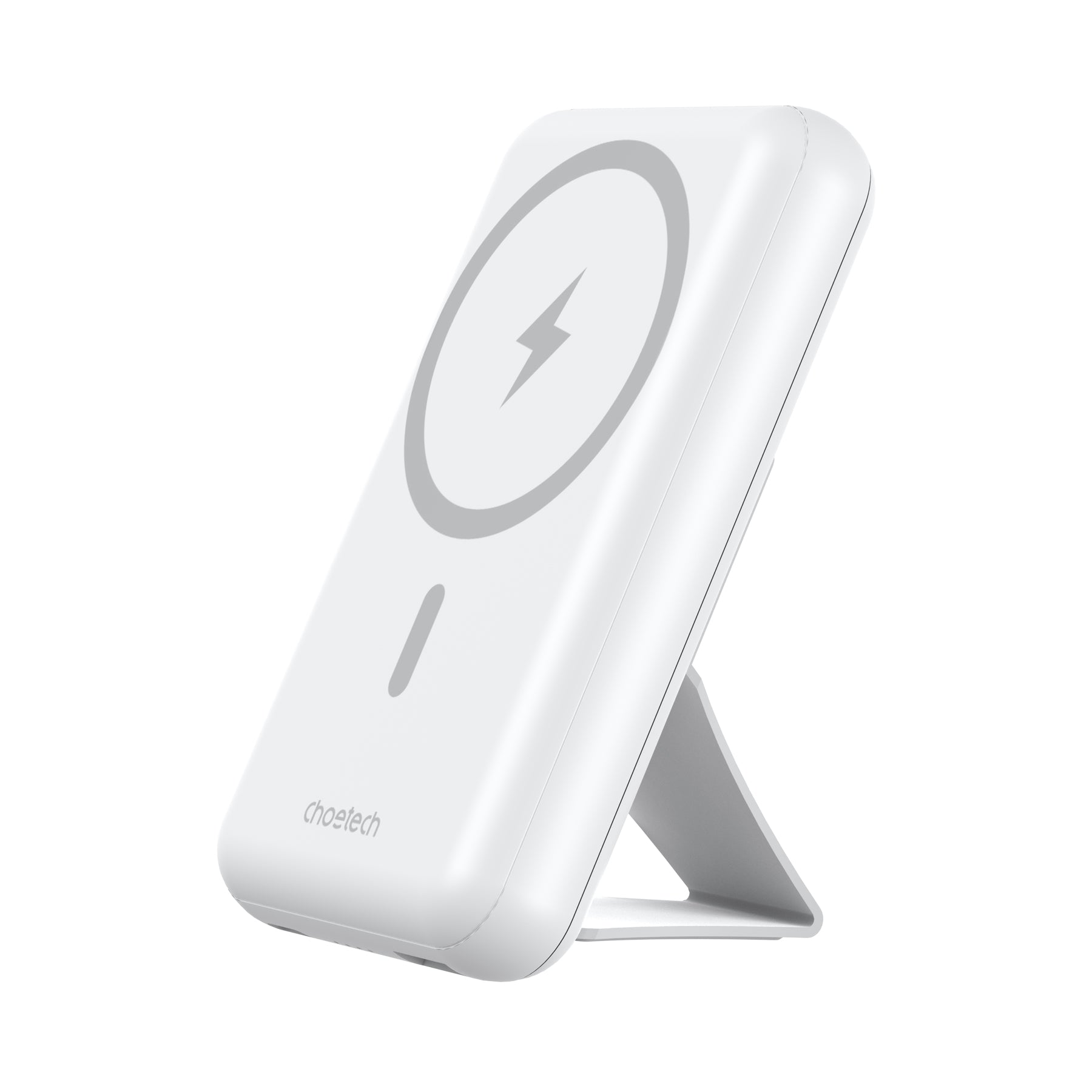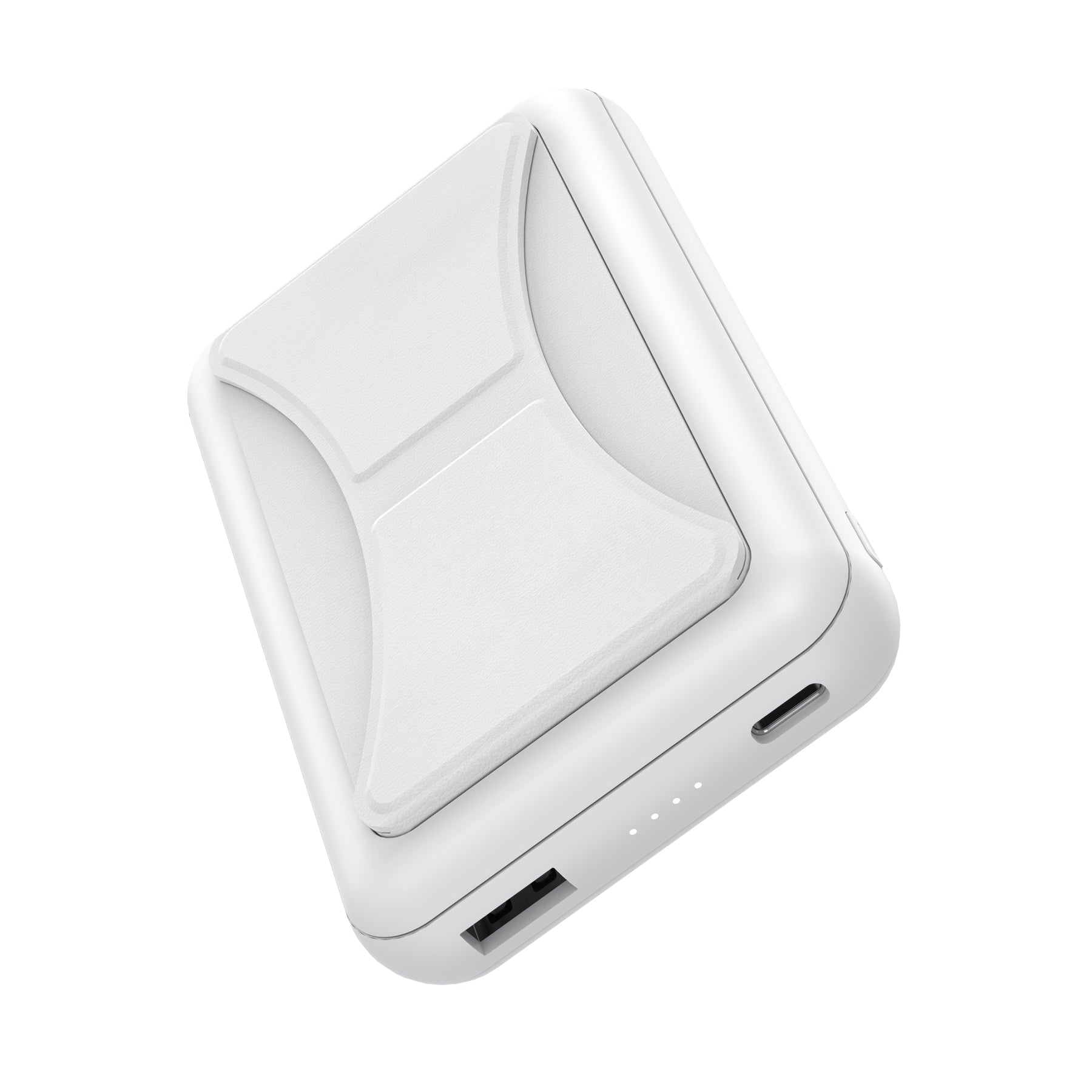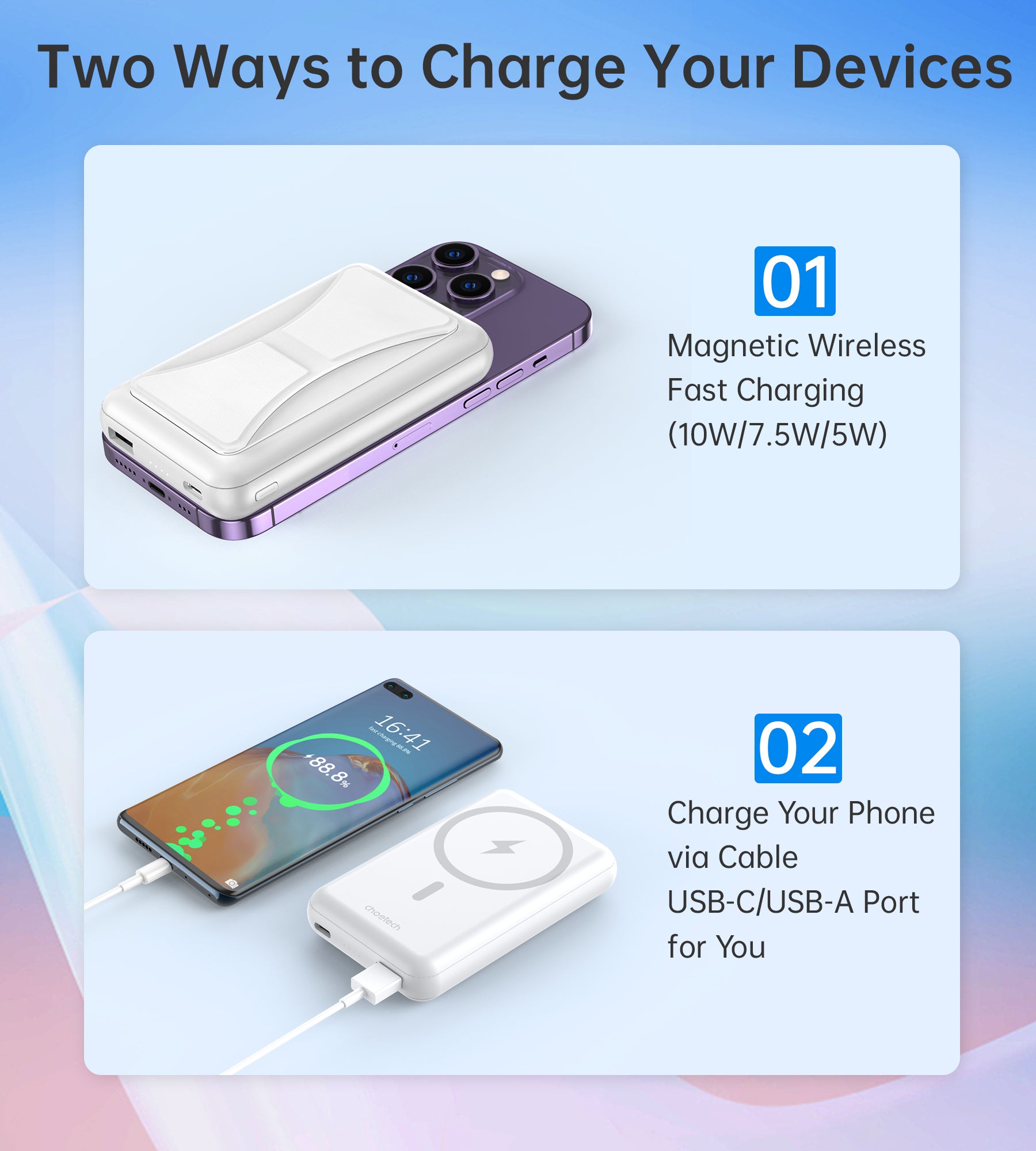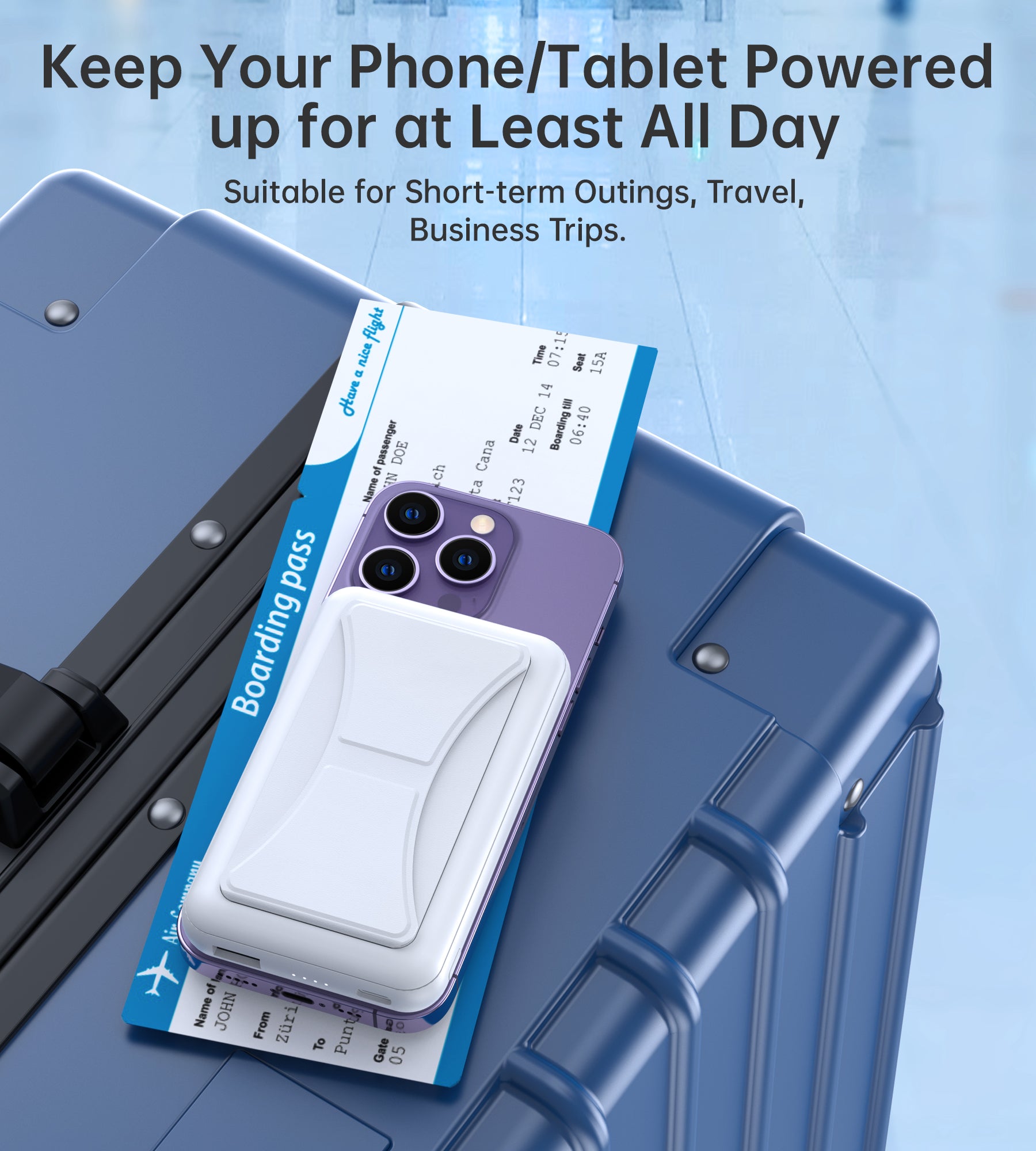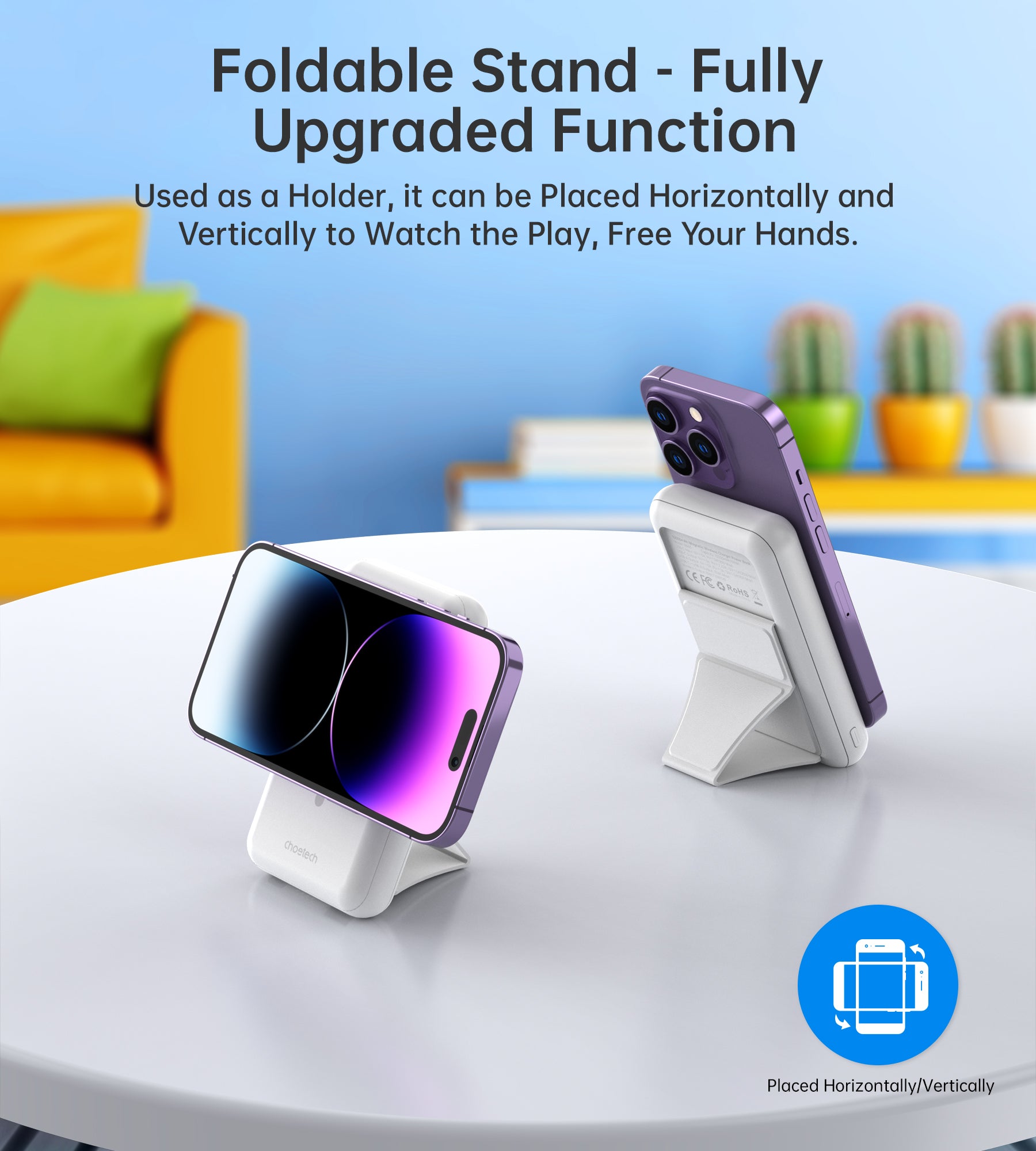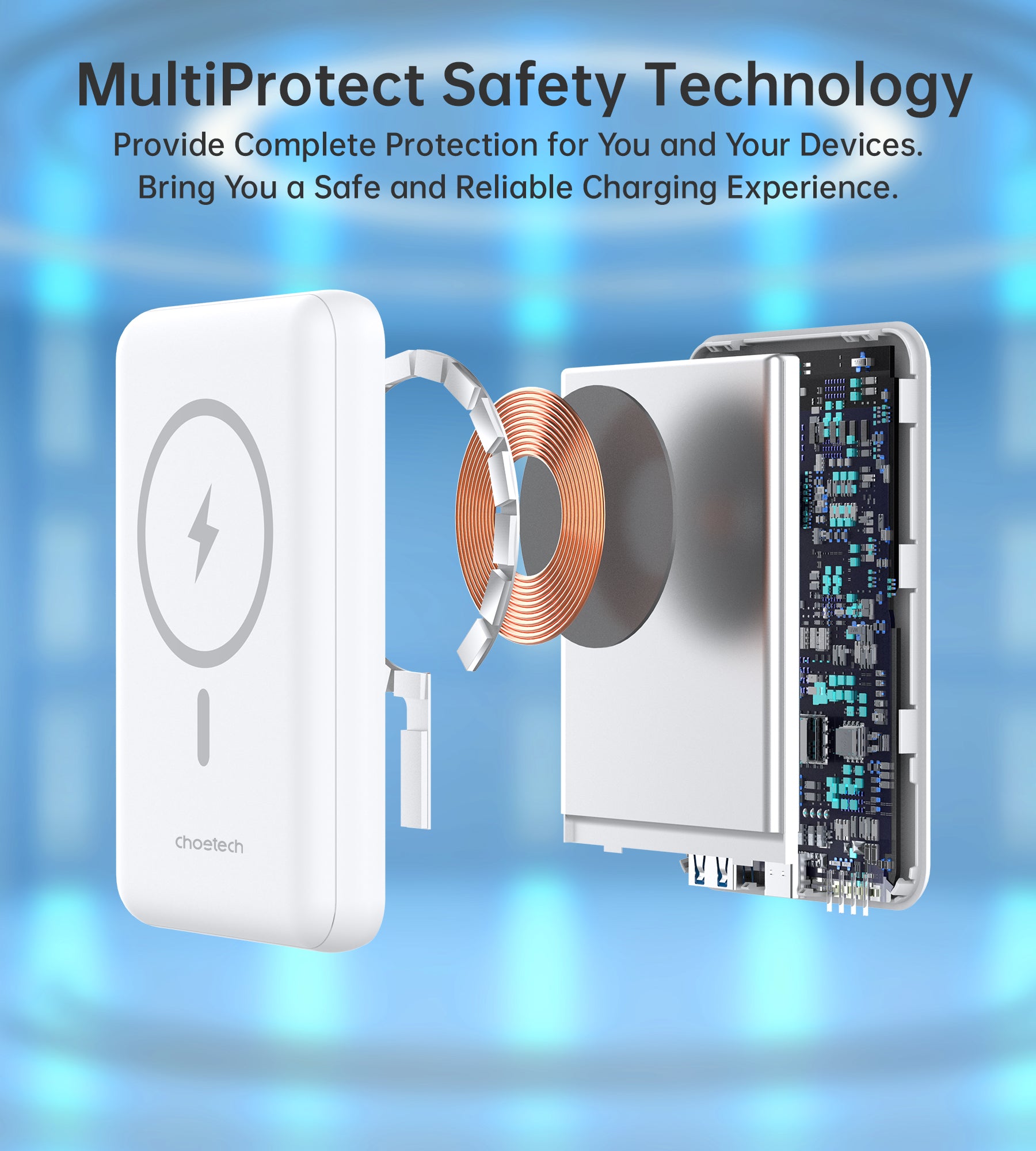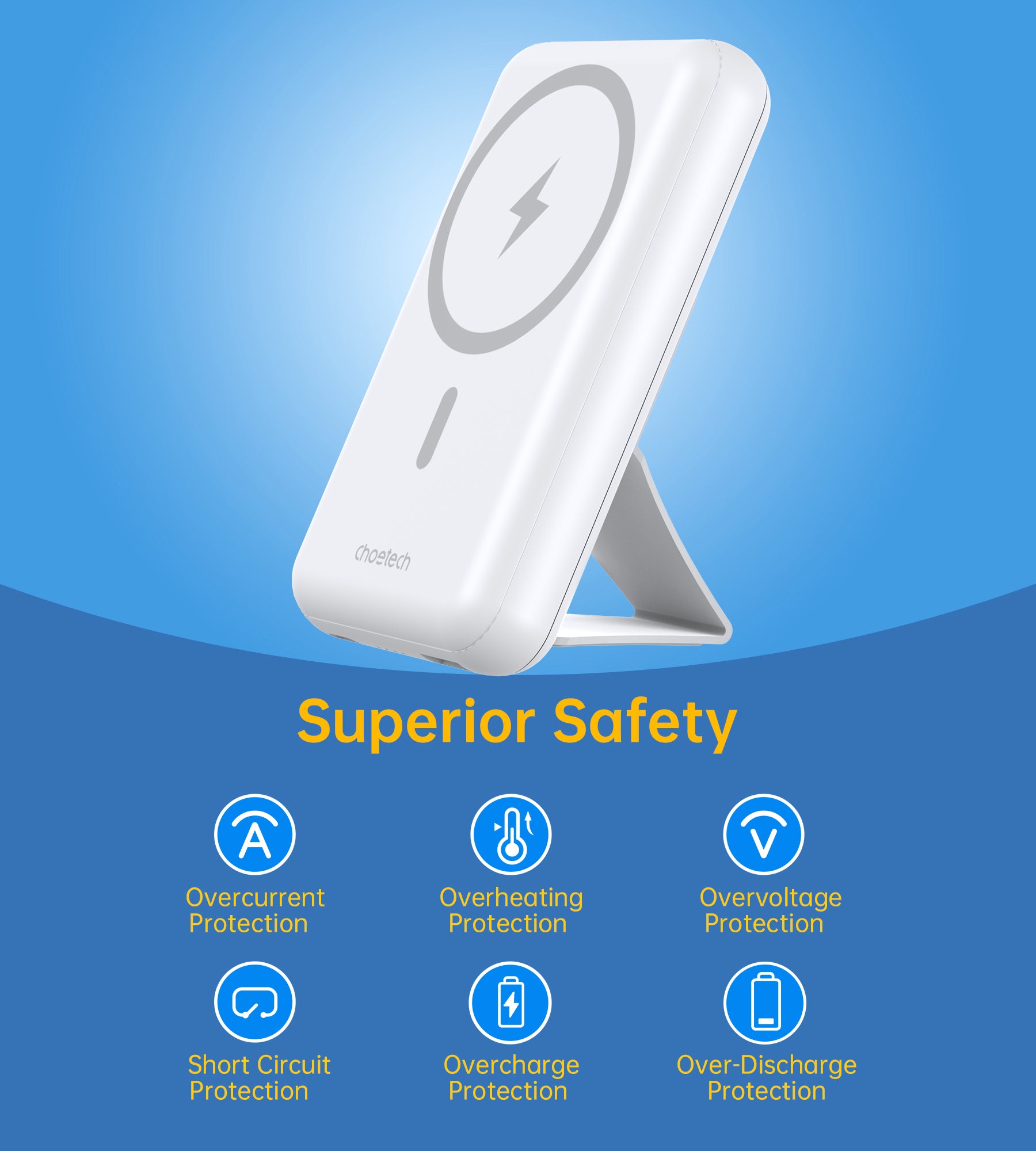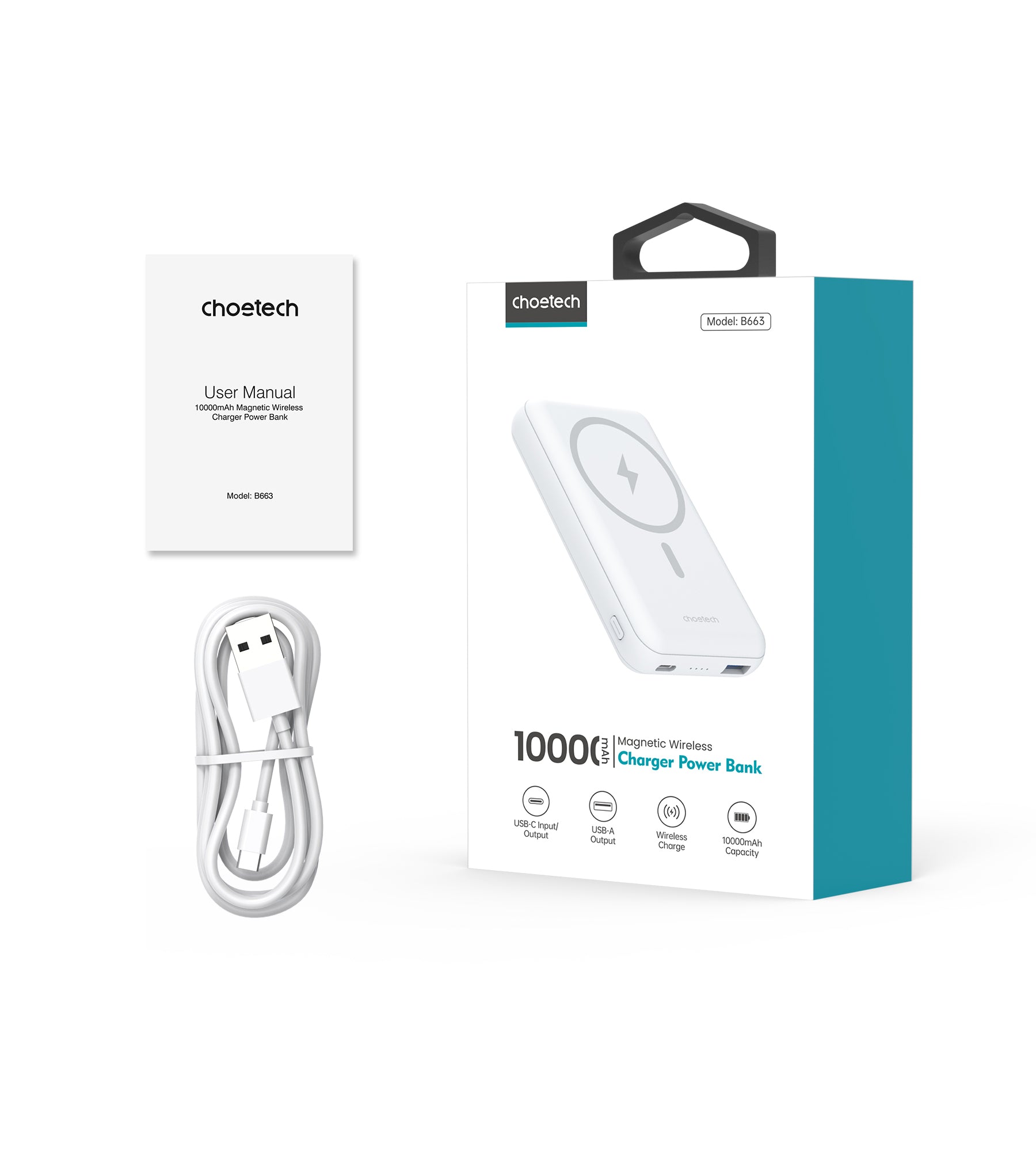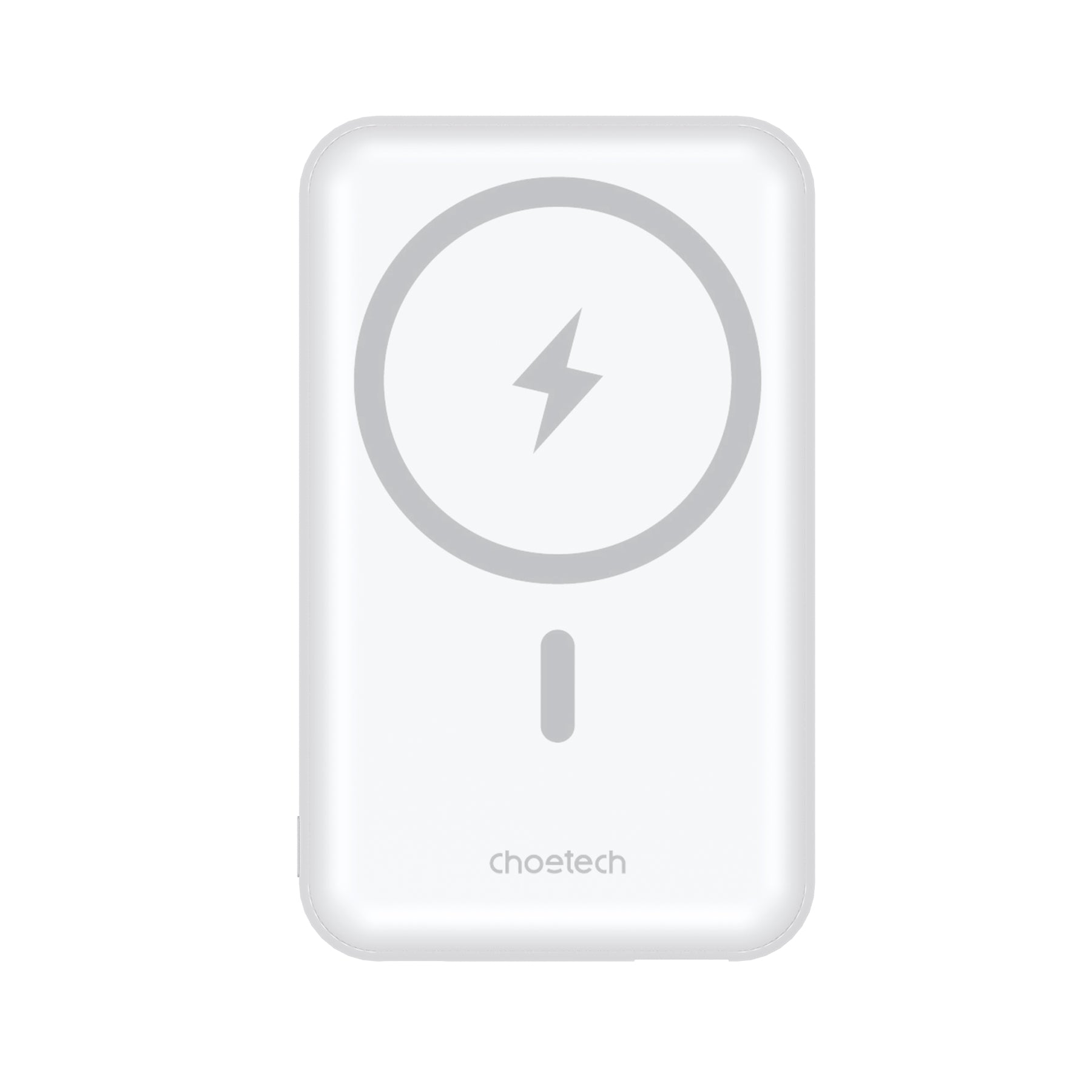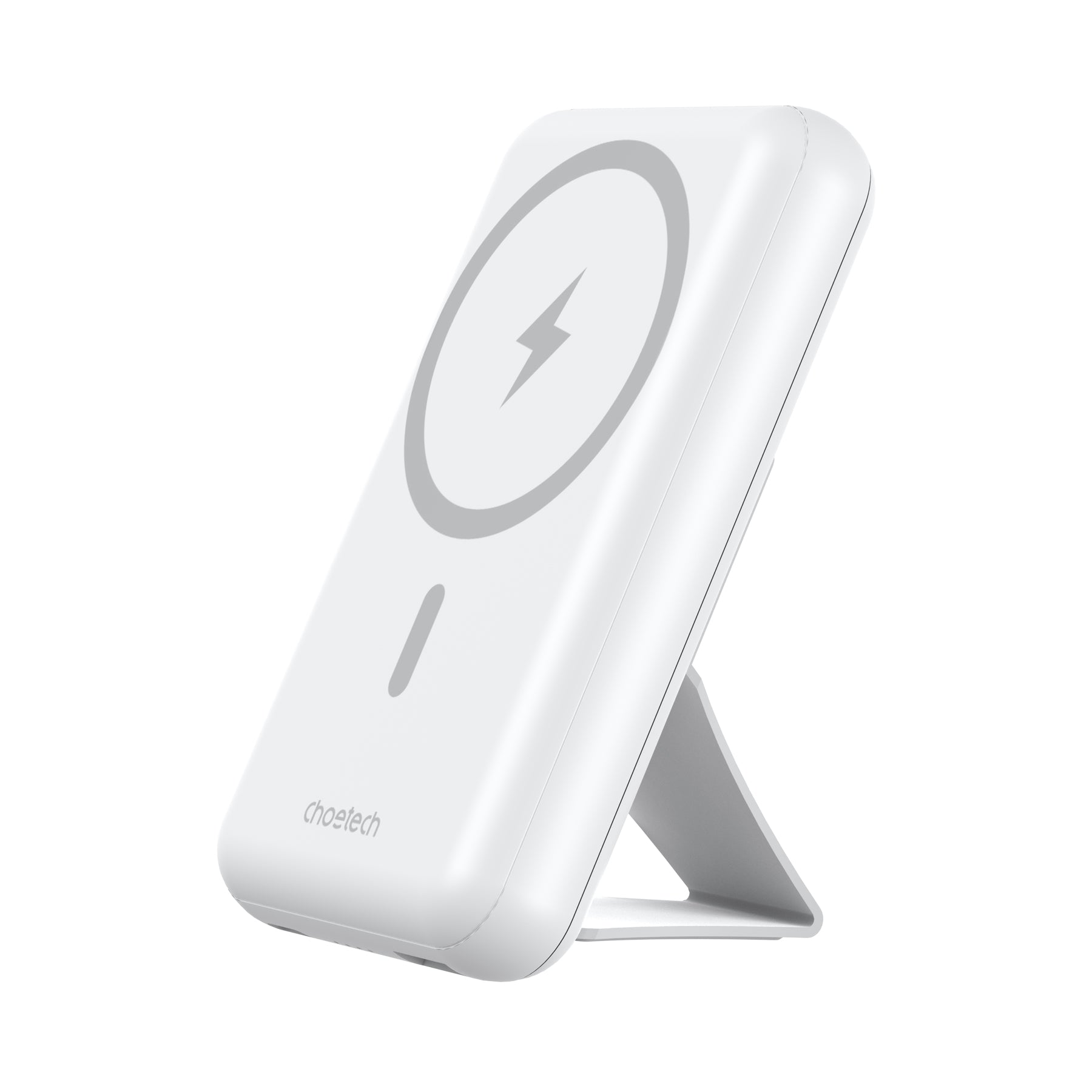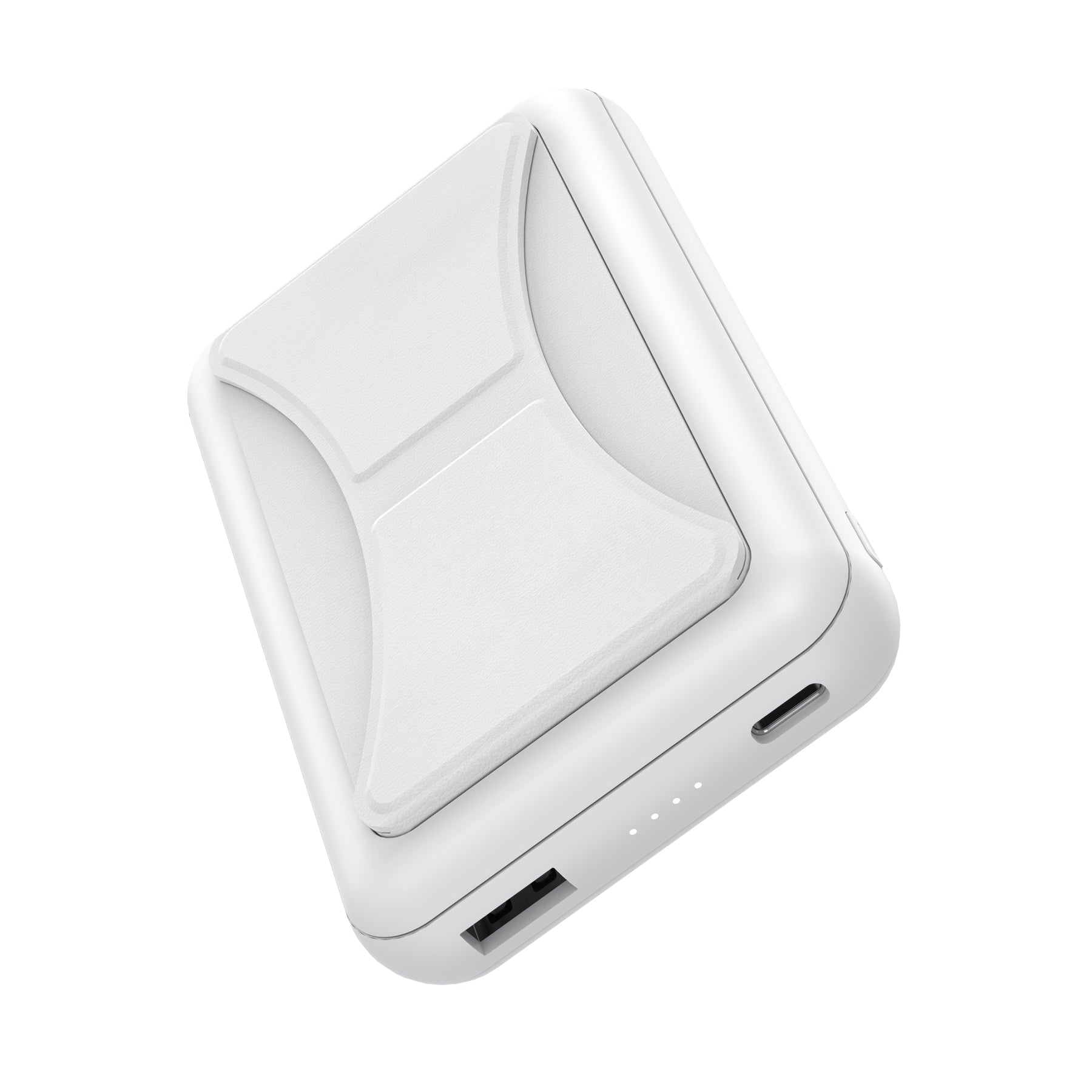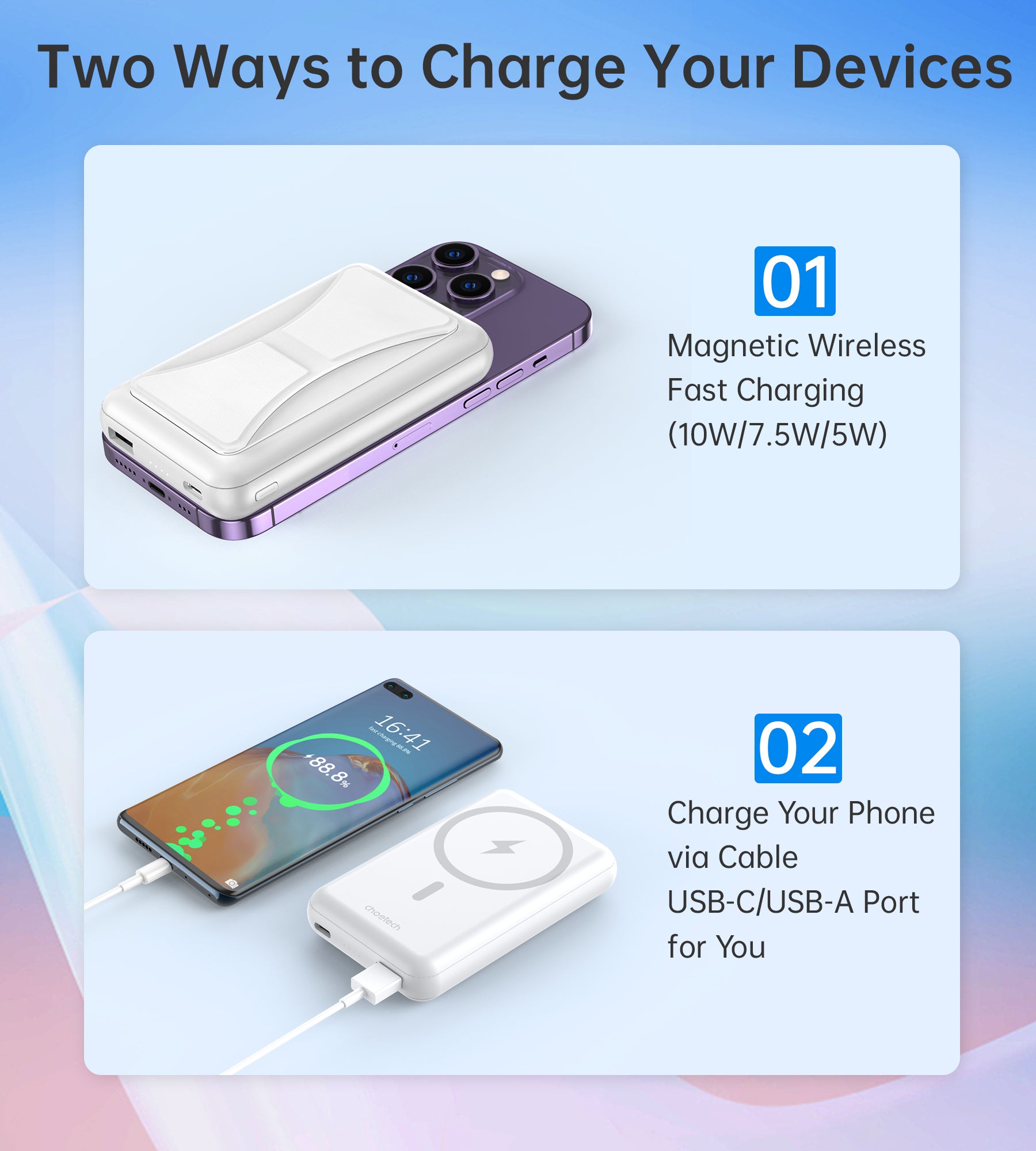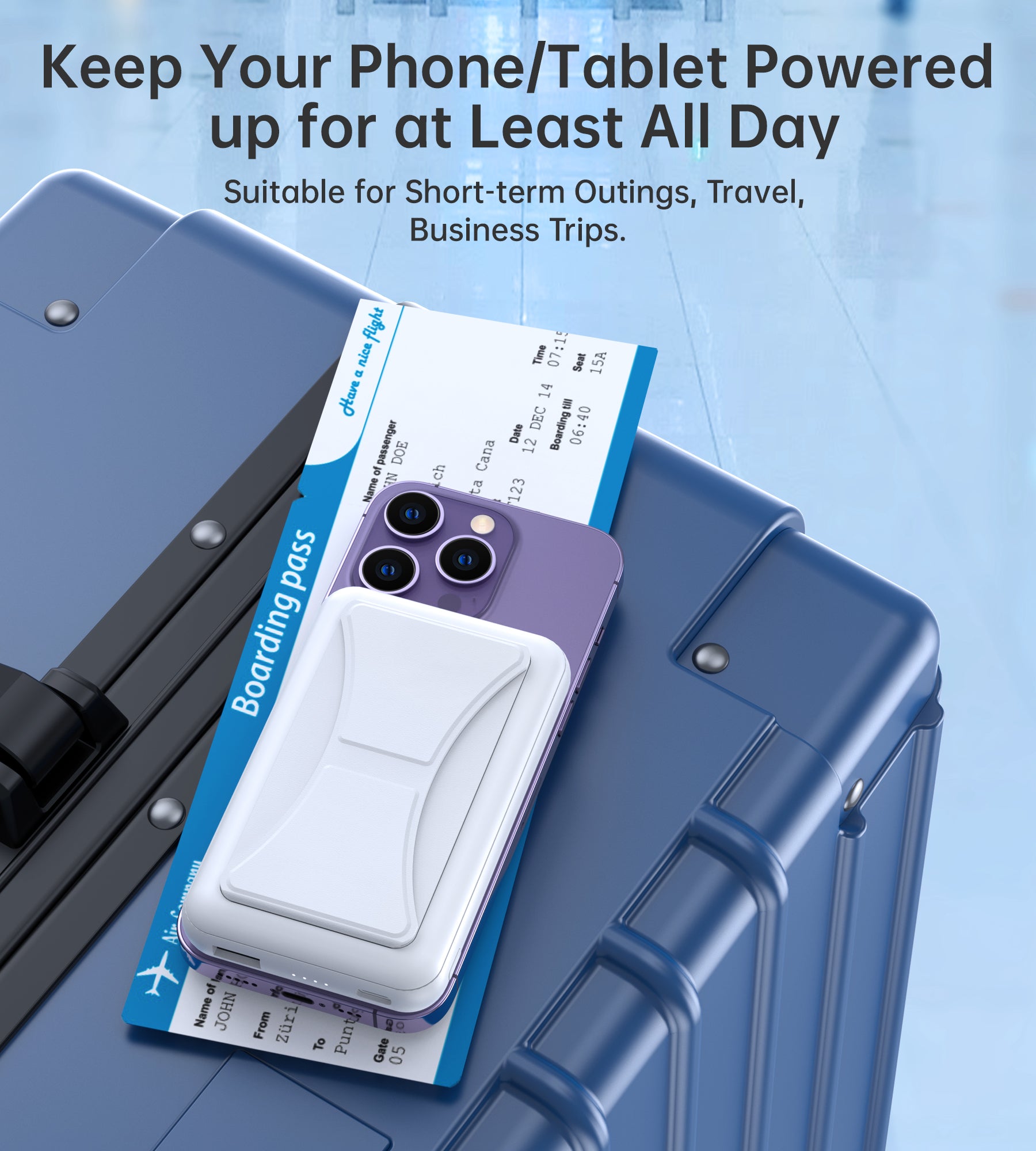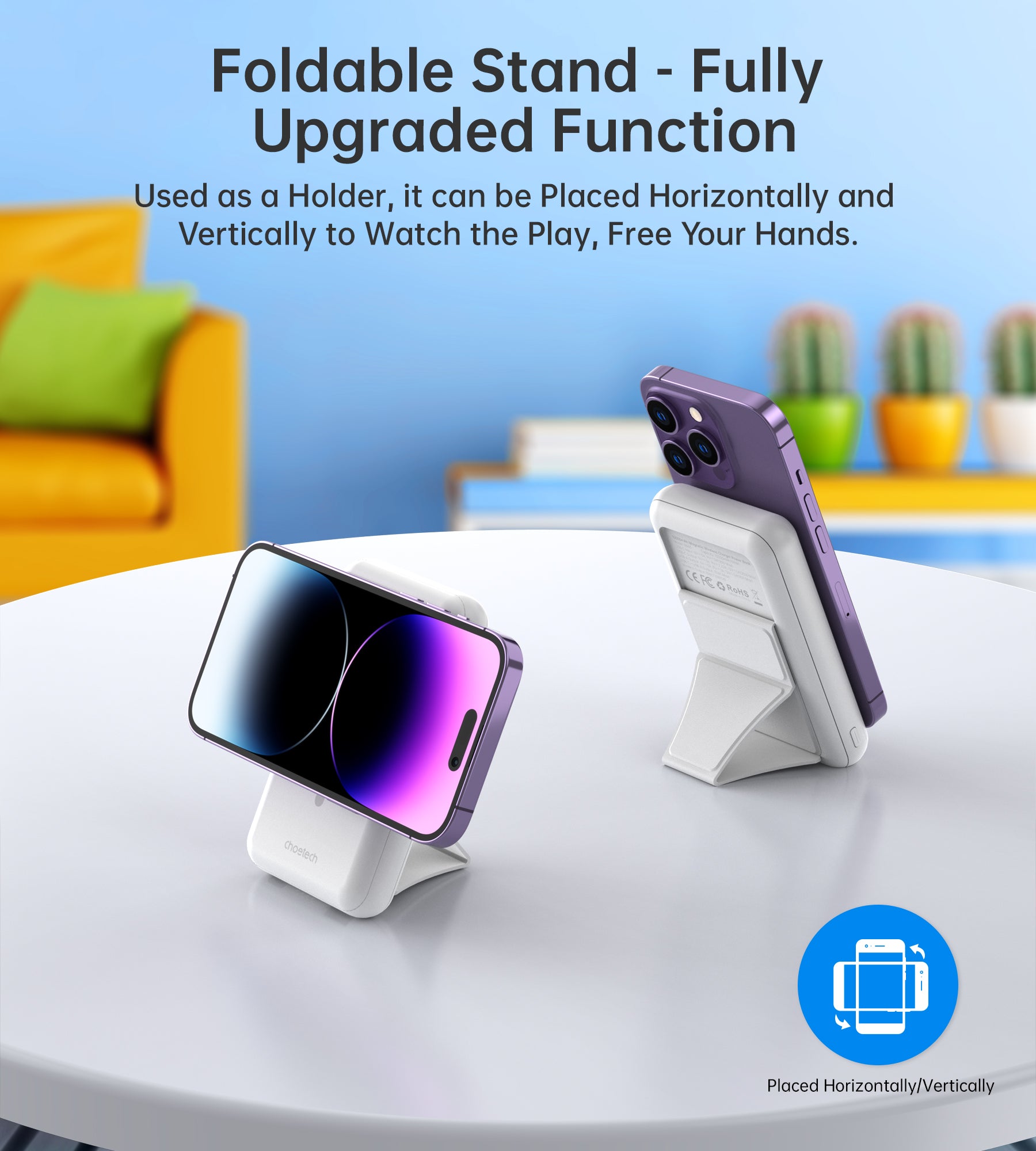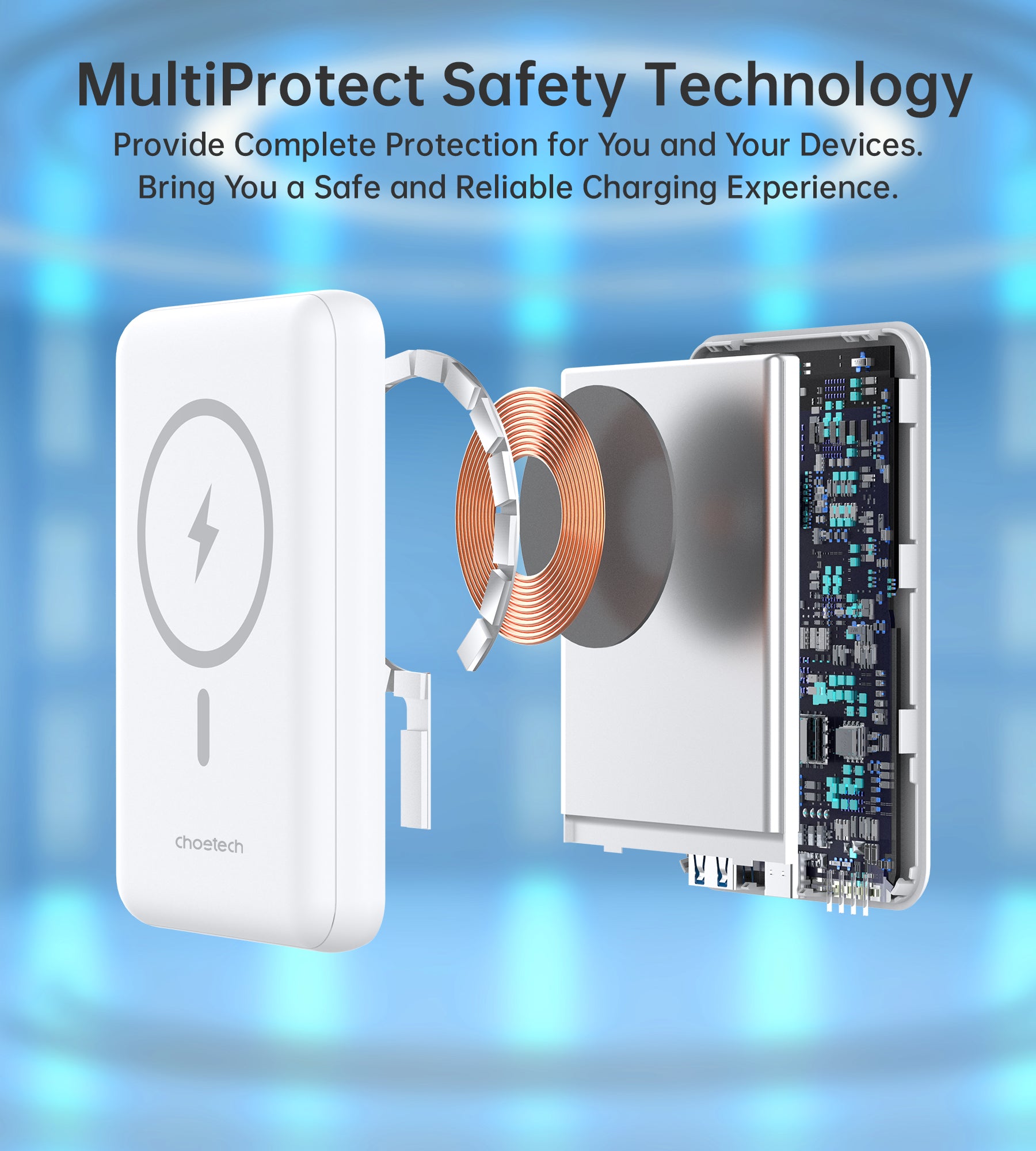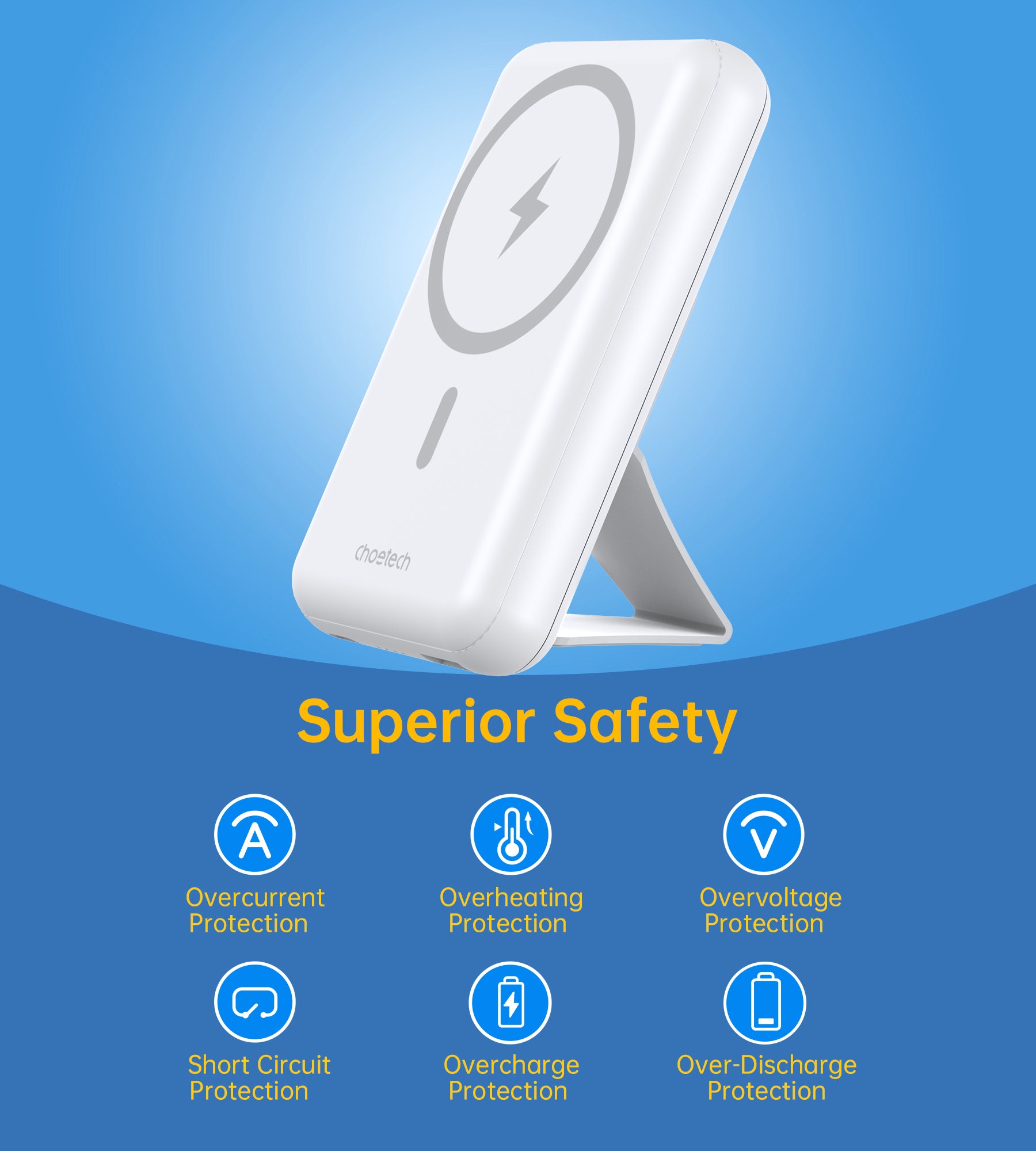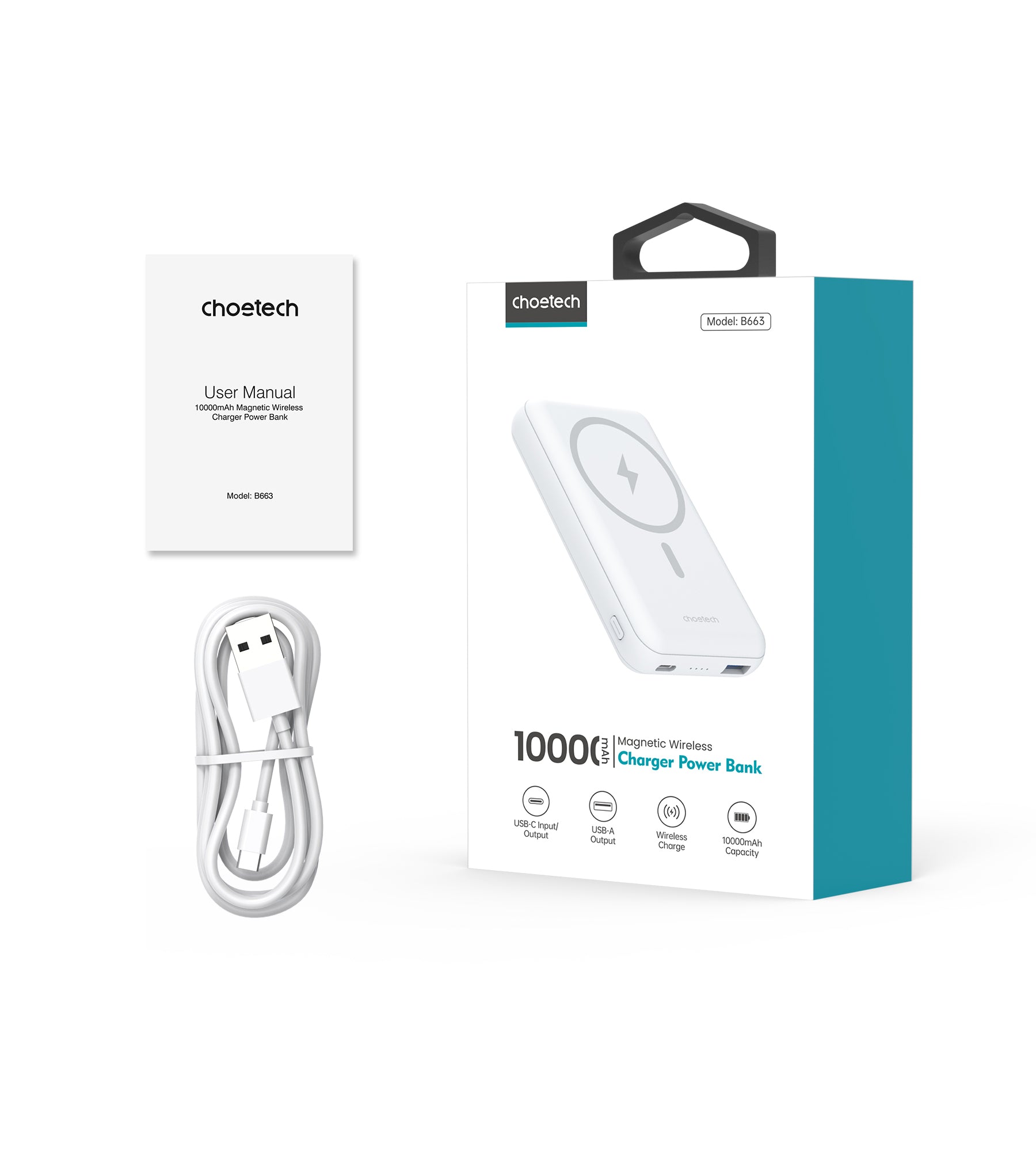 B663 Choetech Magnetic Wireless Charger 10,000mAh Power Bank
Choetech's Magnetic Wireless Charger is equipped with Apple's MagSafe Technology and offers an even more compact and convenient alternative to the regular portable power banks. Ditch the wires entirely to power your iPhone 12-15 Series on-the-go. 
If you constantly use your phone and often find the battery running low while you're out and about, Choetech's 10,000mAh Magnetic Wireless Power Bank with Type-C port will become your new favorite accessory - it adds hours of use to your phone and is small enough to slide into your back pocket or bag. The built-in foldable stand is just the cherry on top. 
Quick Power Boost

A wireless charging power bank that takes full advantage of MagSafe technology and won't block the iPhone's camera, so you can keep using your phone while it charges. Perfect for travel or commuting, this slim and portable charger provides a quick power boost anywhere you go.

Aligned Magnetic Attachment
Get a more efficient charge for the iPhone 12-15 Series with perfect alignment every time thanks to MagSafe compatibility. Just snap your iPhone in place, no need for cables or precise placement.

Never Miss a Moment
The wireless power bank doesn't block the camera on your iPhone, so you can keep shooting content and capturing life's moments while you charge.

Take it Anywhere
A slim, portable design allows you to easily slip the power bank into your purse or pocket so you can keep charging no matter where you go.

Uninterrupted Charging, Always
Keep charging your phone even when the power bank itself needs recharging, thanks to pass-through power technology.

10,000 mAh of Power
Give your iPhone a quick boost up to 50% power, or up to 8.5 extra hours of video play back time.

MagSafe Case Compatible
No need to remove your MagSafe case when charging your iPhone with our Magnetic Wireless power bank. 

Please note: secure magnetic attachment only for iPhone Series 15, 14, 13 and 12 - does not work with non-MagSafe cases.

Superior Safety
Multiple protection systems protect this Magnetic Wireless power bank against over current, over voltage, over heating, over discharge, overcharge and short circuit. 
 
At a Glance
- MagSafe compatible wireless charging for iPhone Series 15, 14. 13 and 12.
- Power bank perfectly aligns magnetically to your iPhone every time.
- Keep using your phone and its camera while it charges
- Recharge the power bank while charging your phone with pass-through power
- 10,000 mAh of power for a quick boost
- Compatible with MagSafe cases