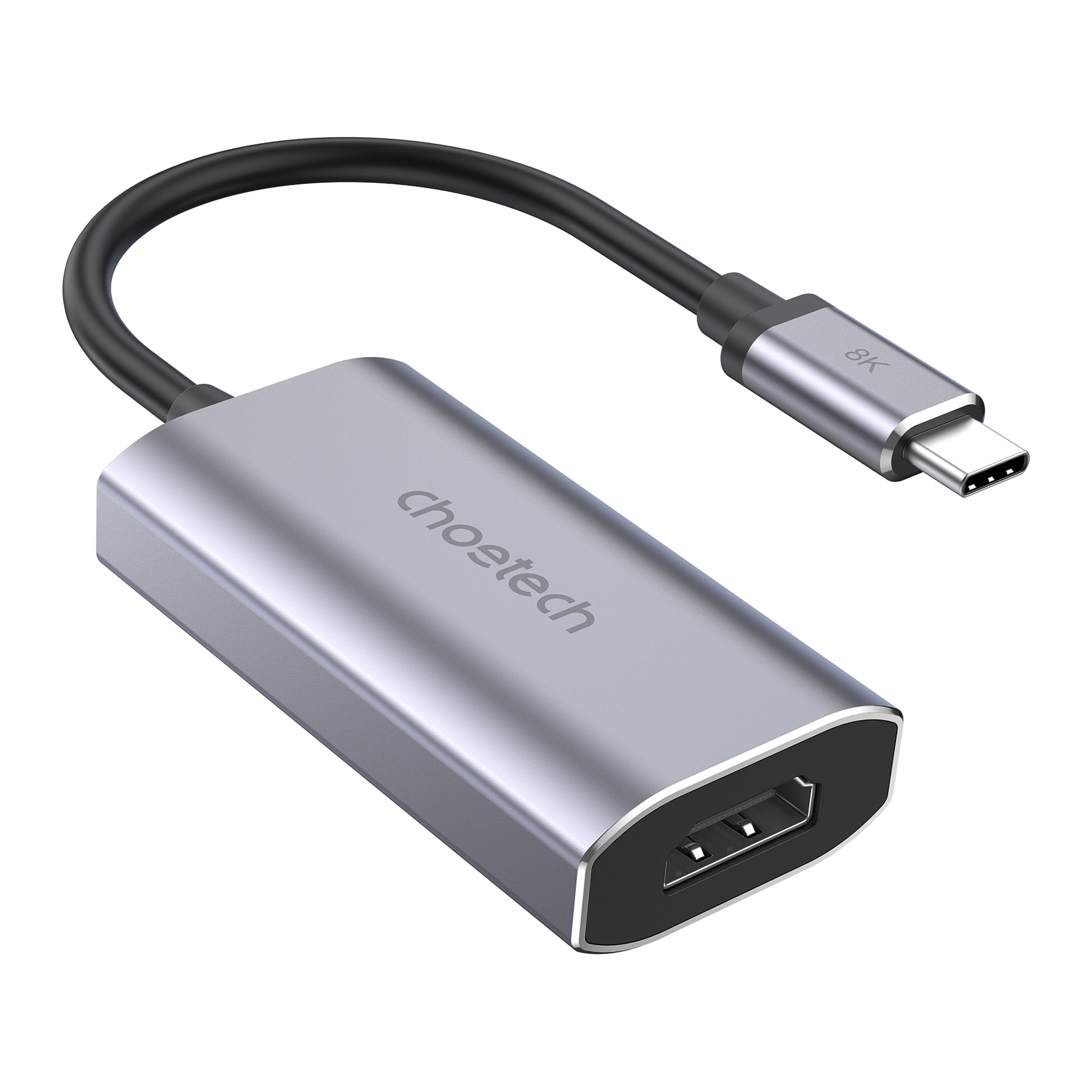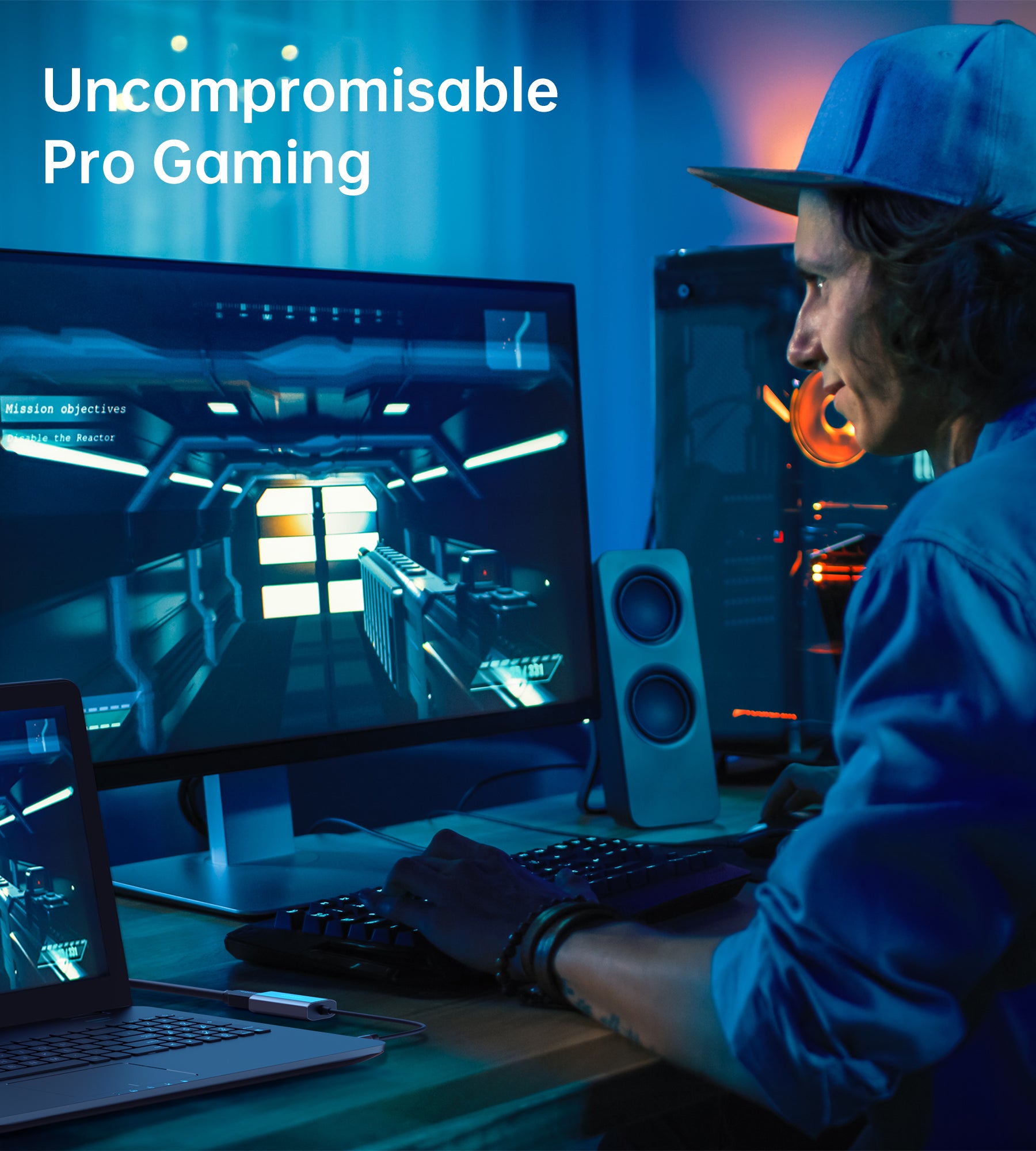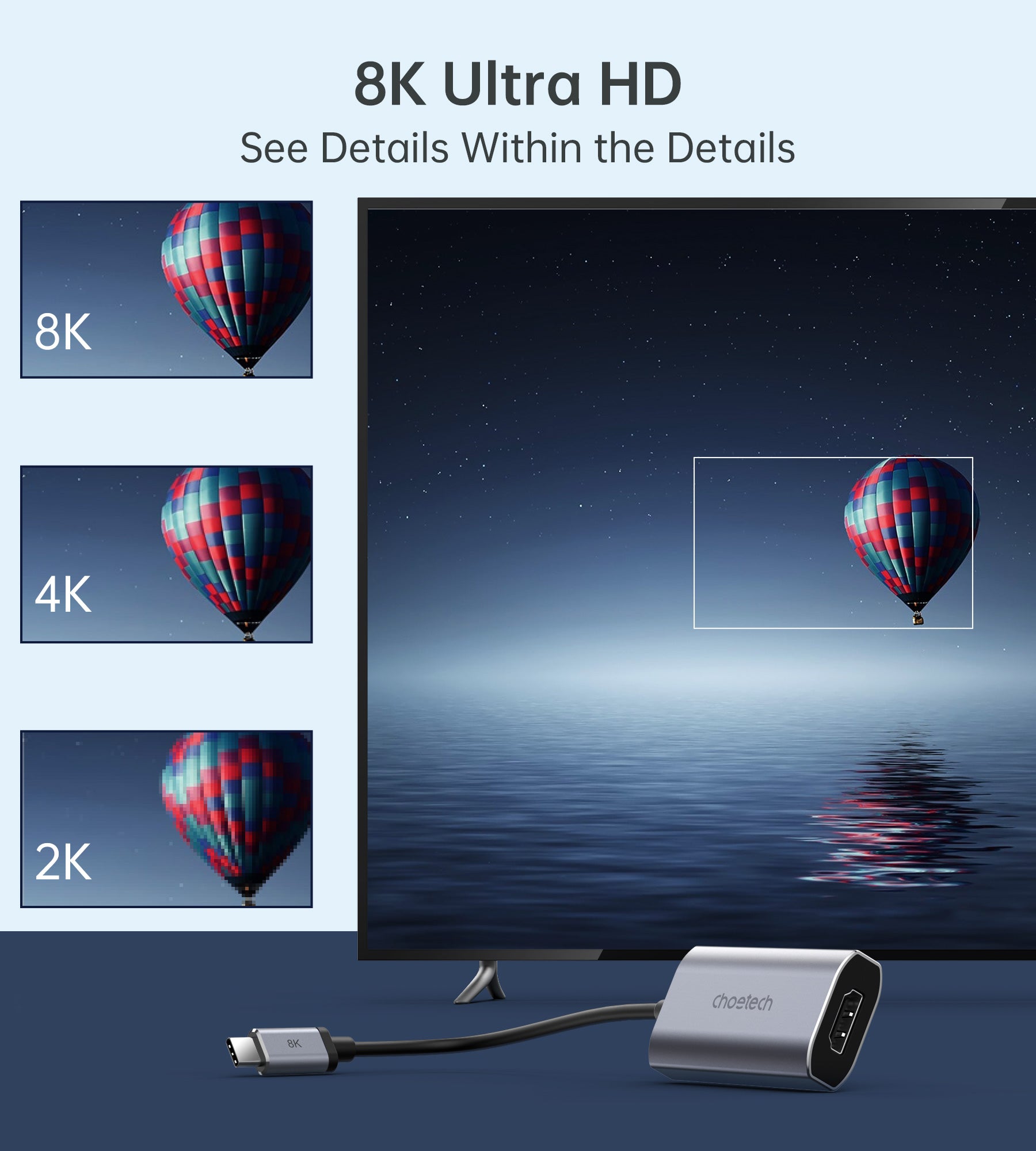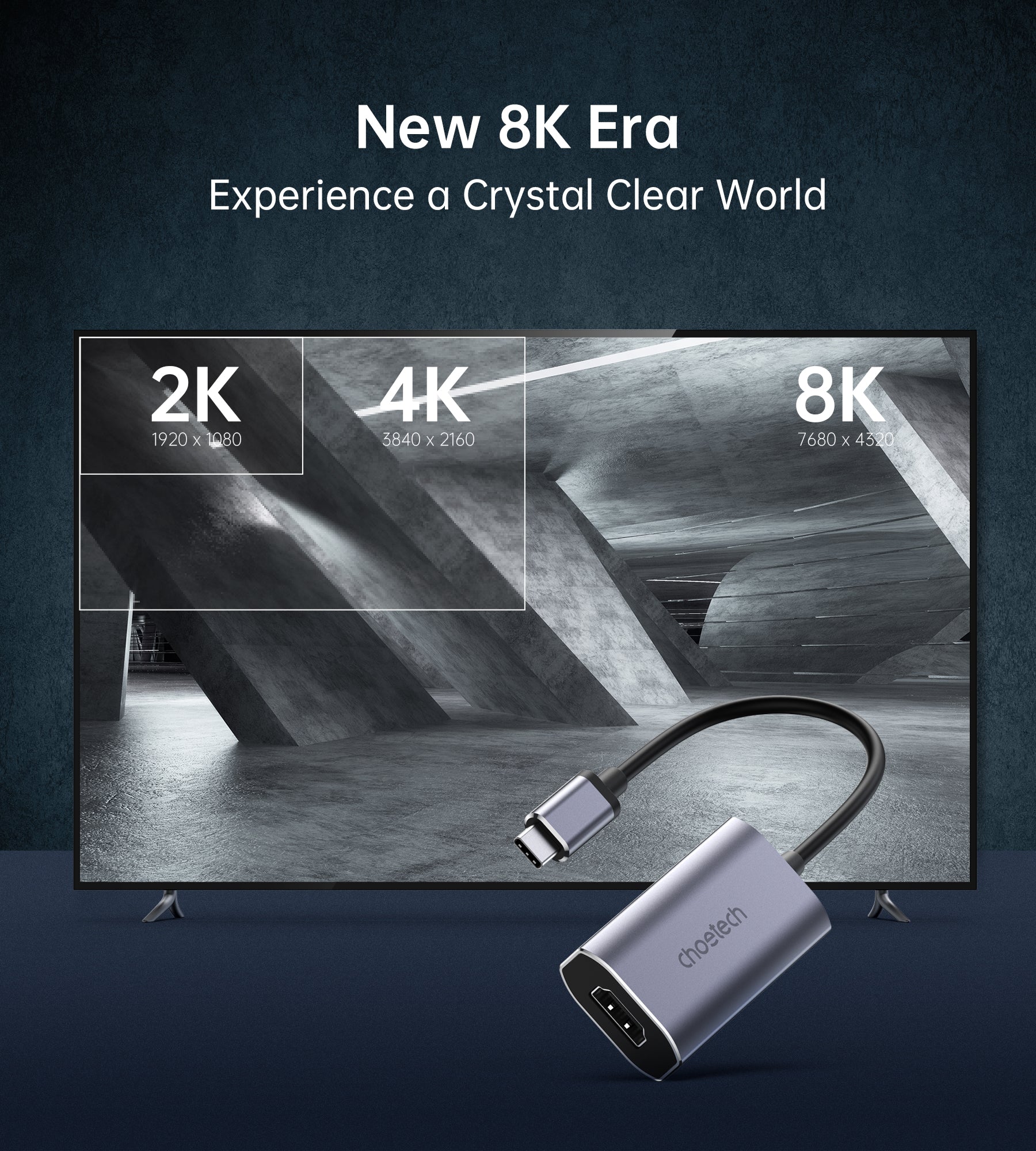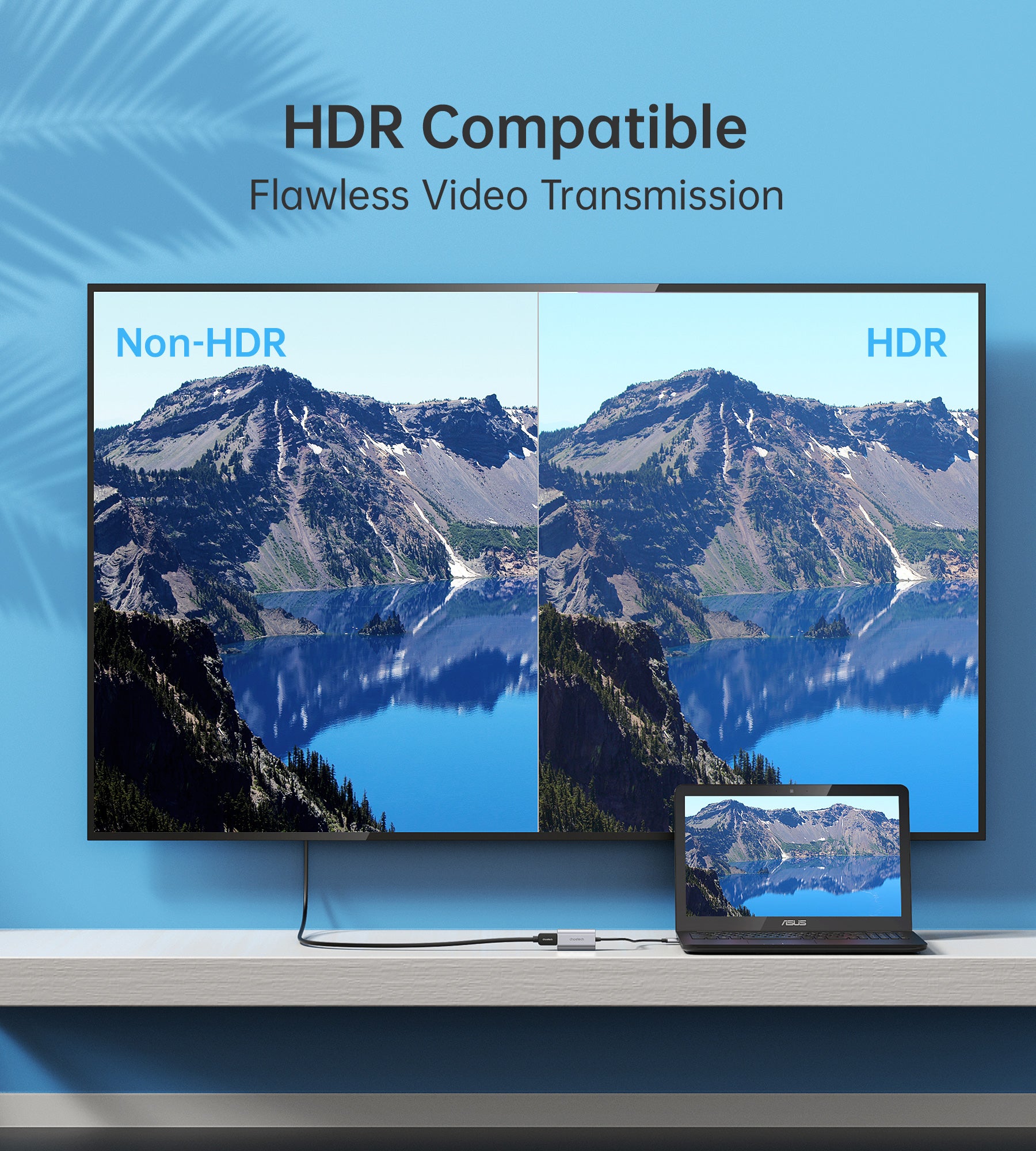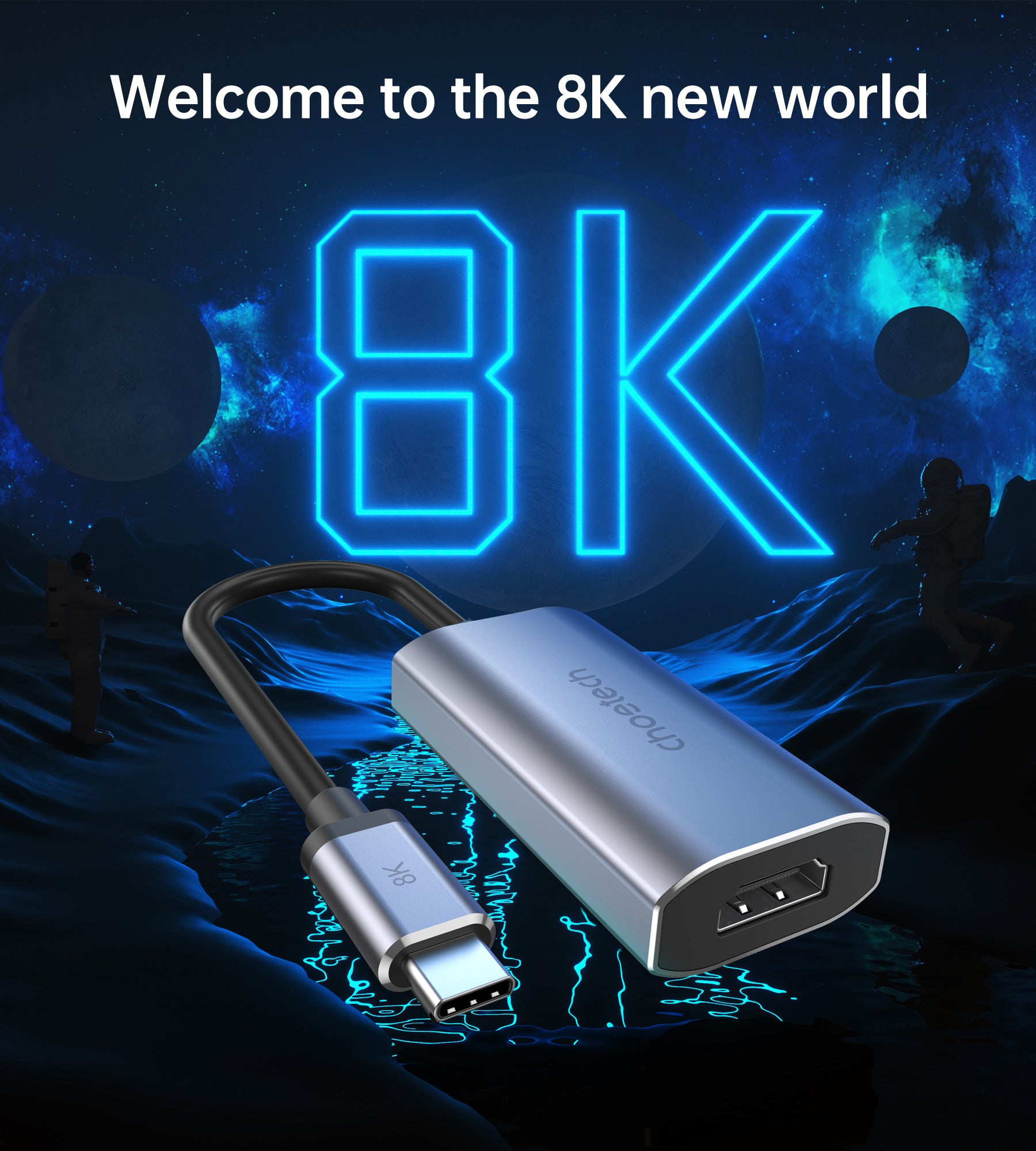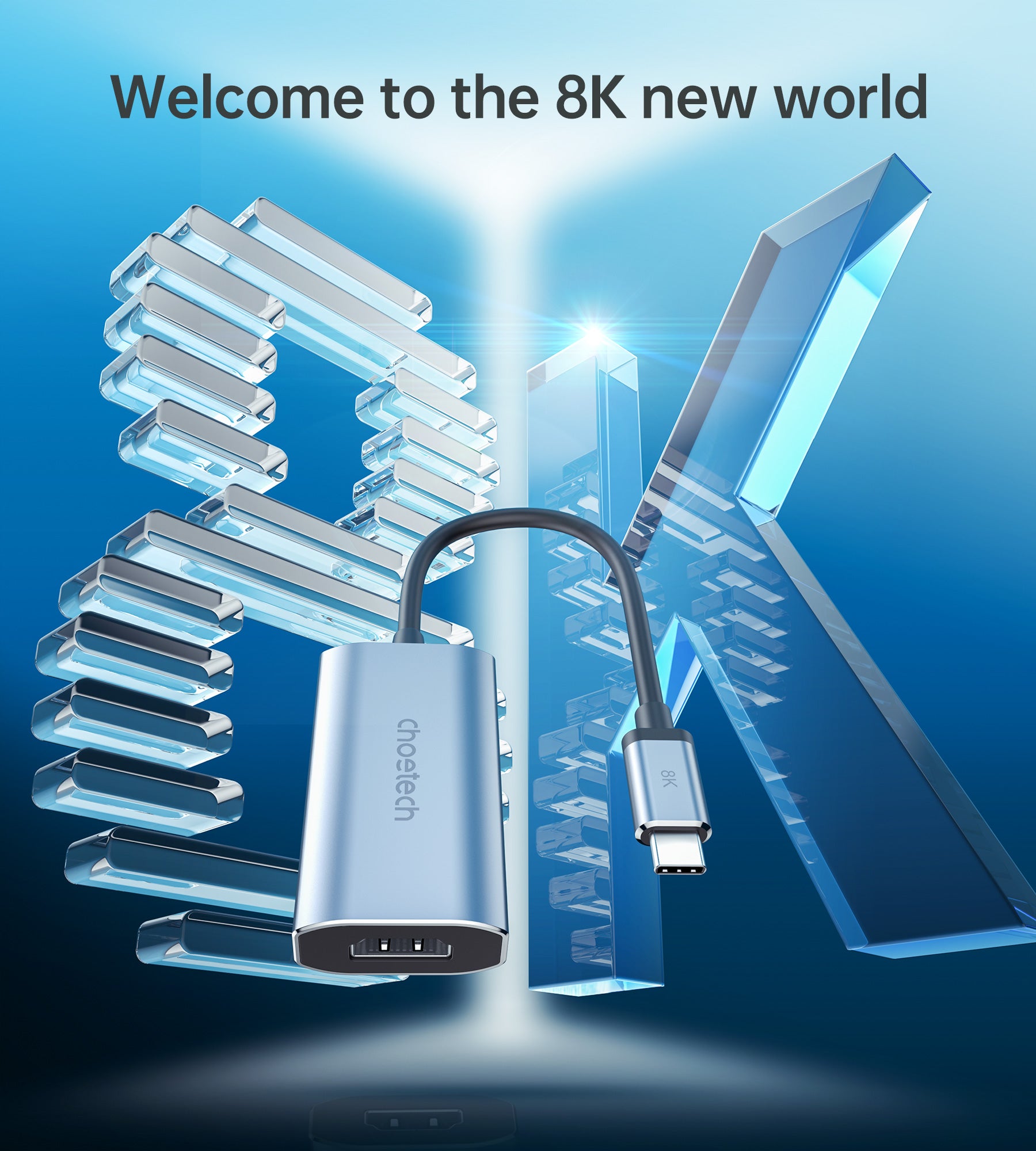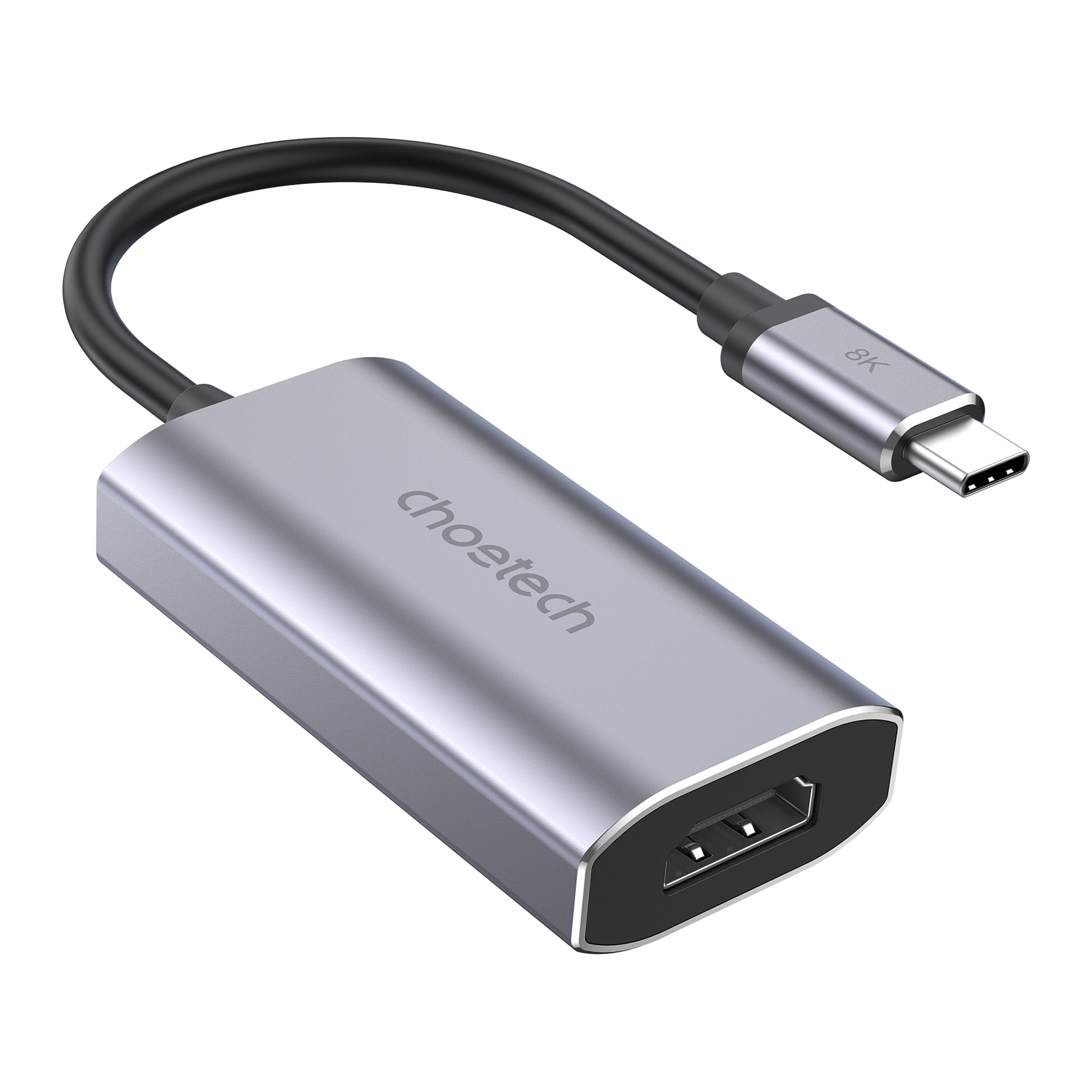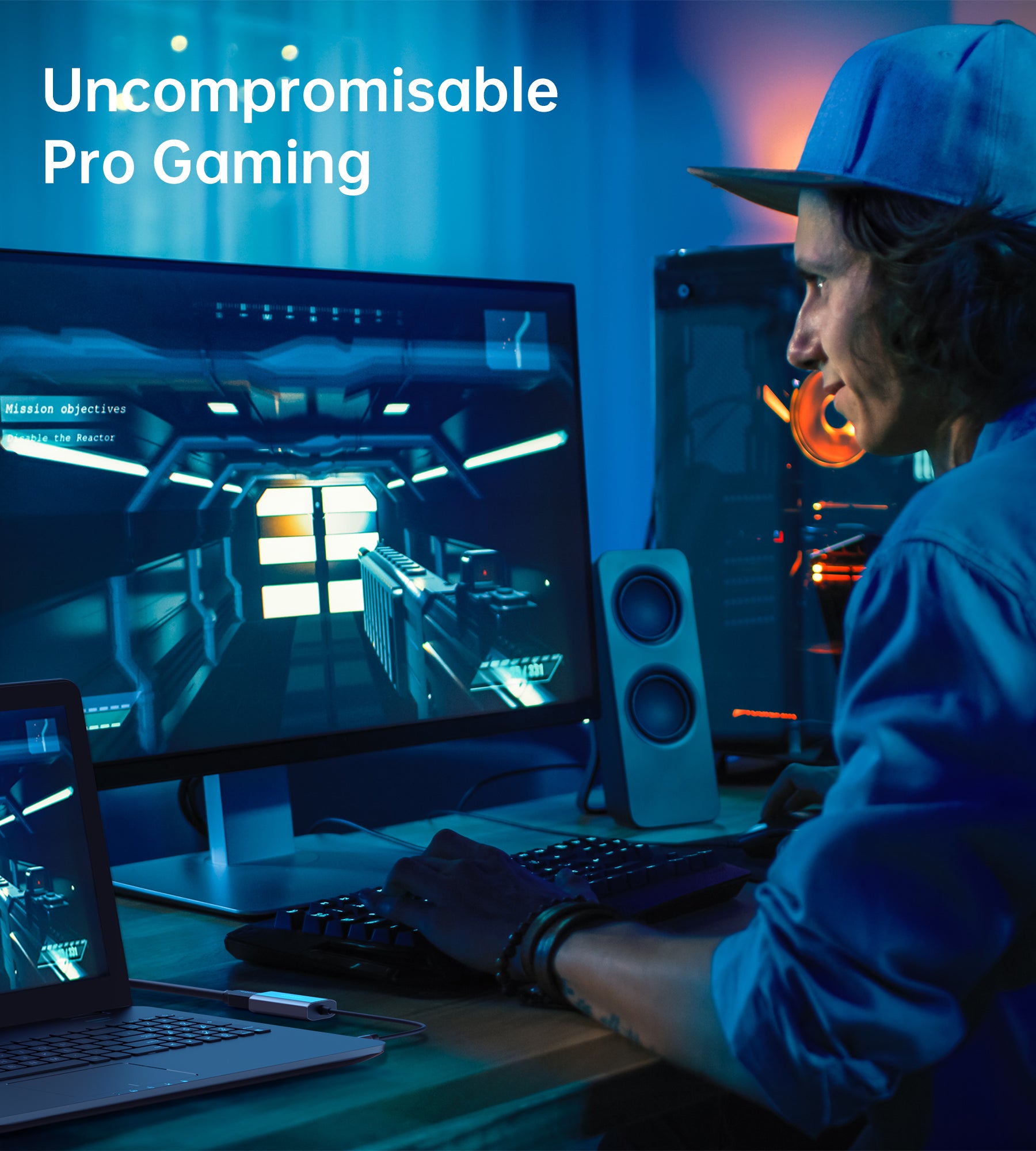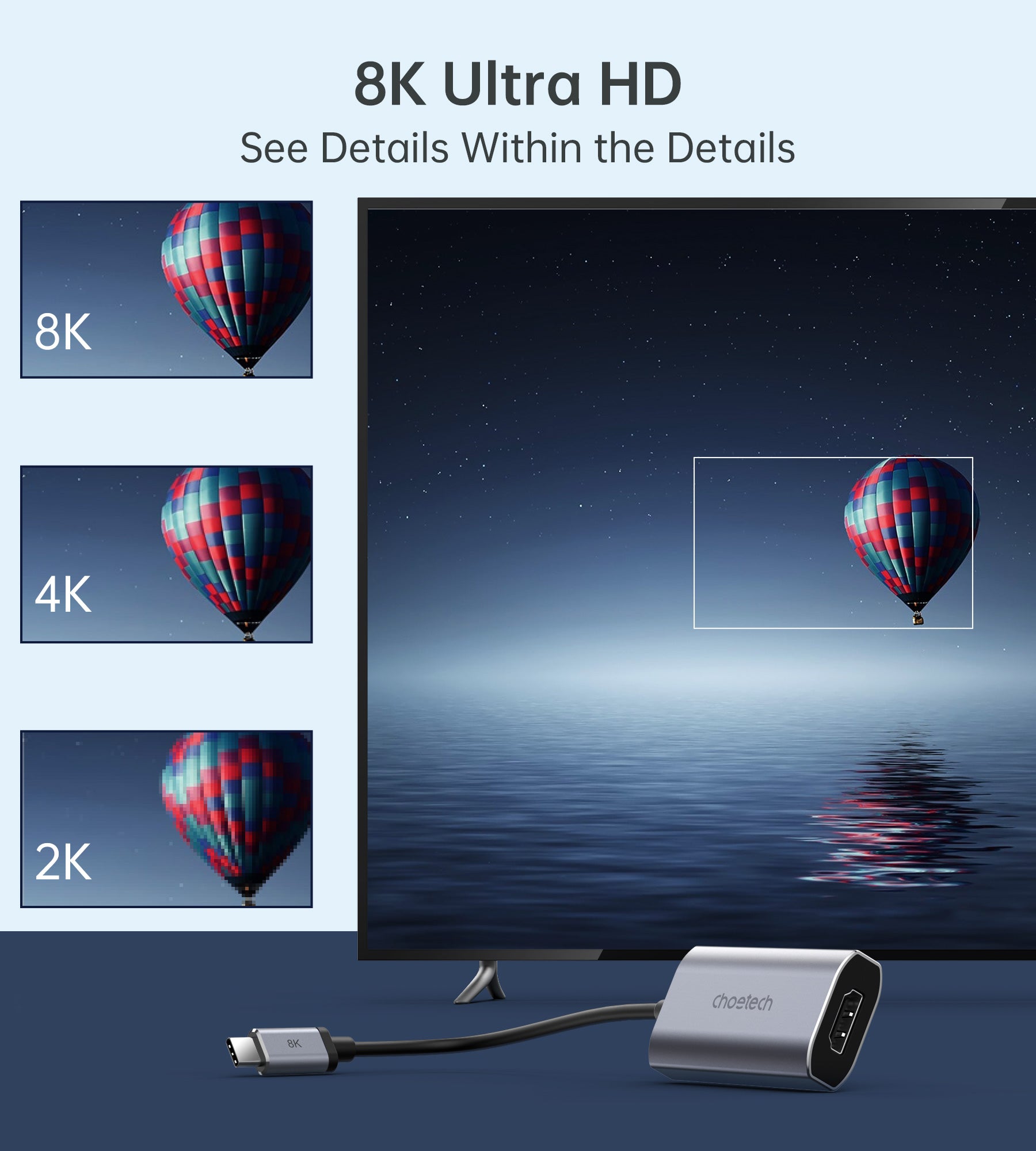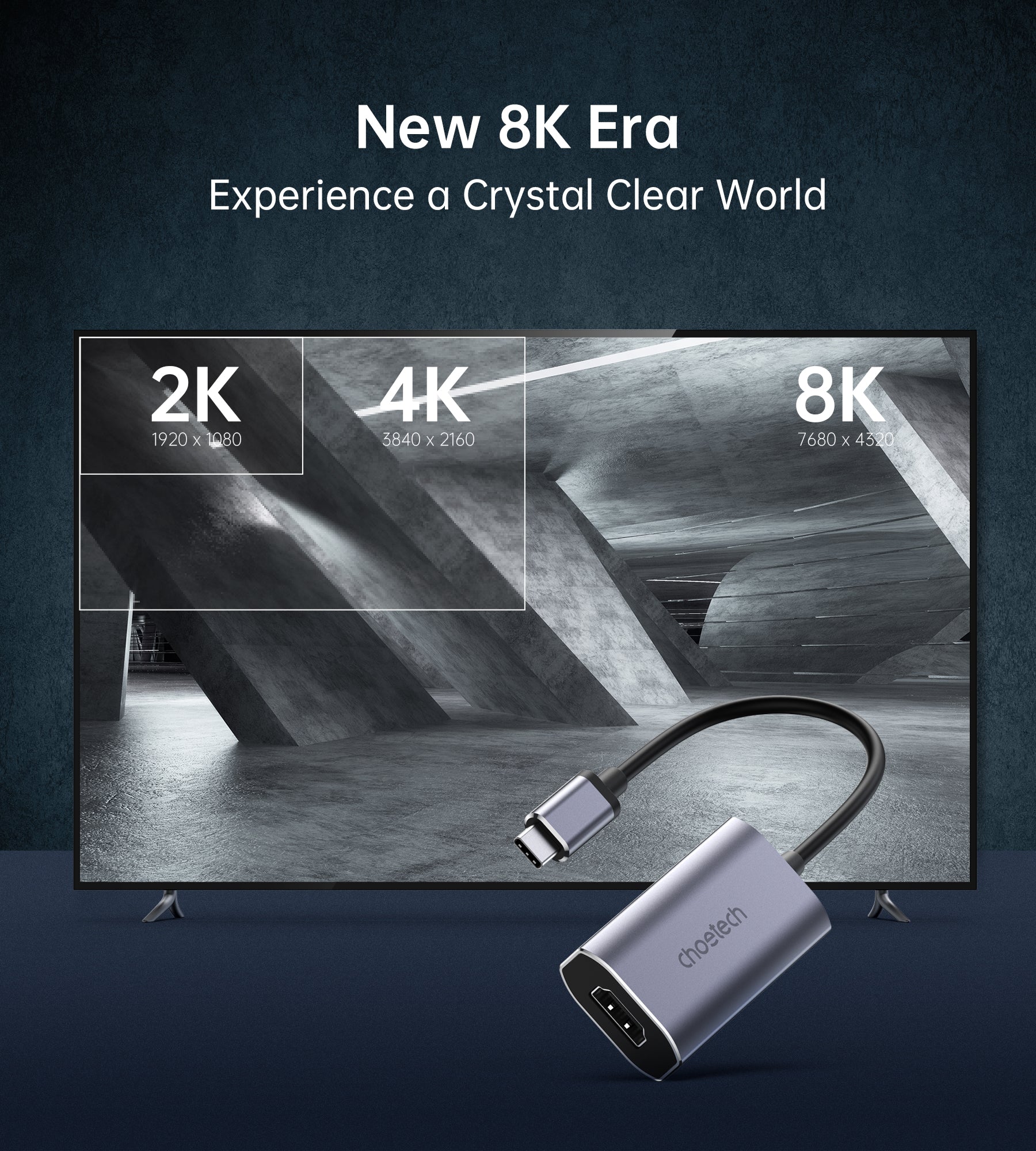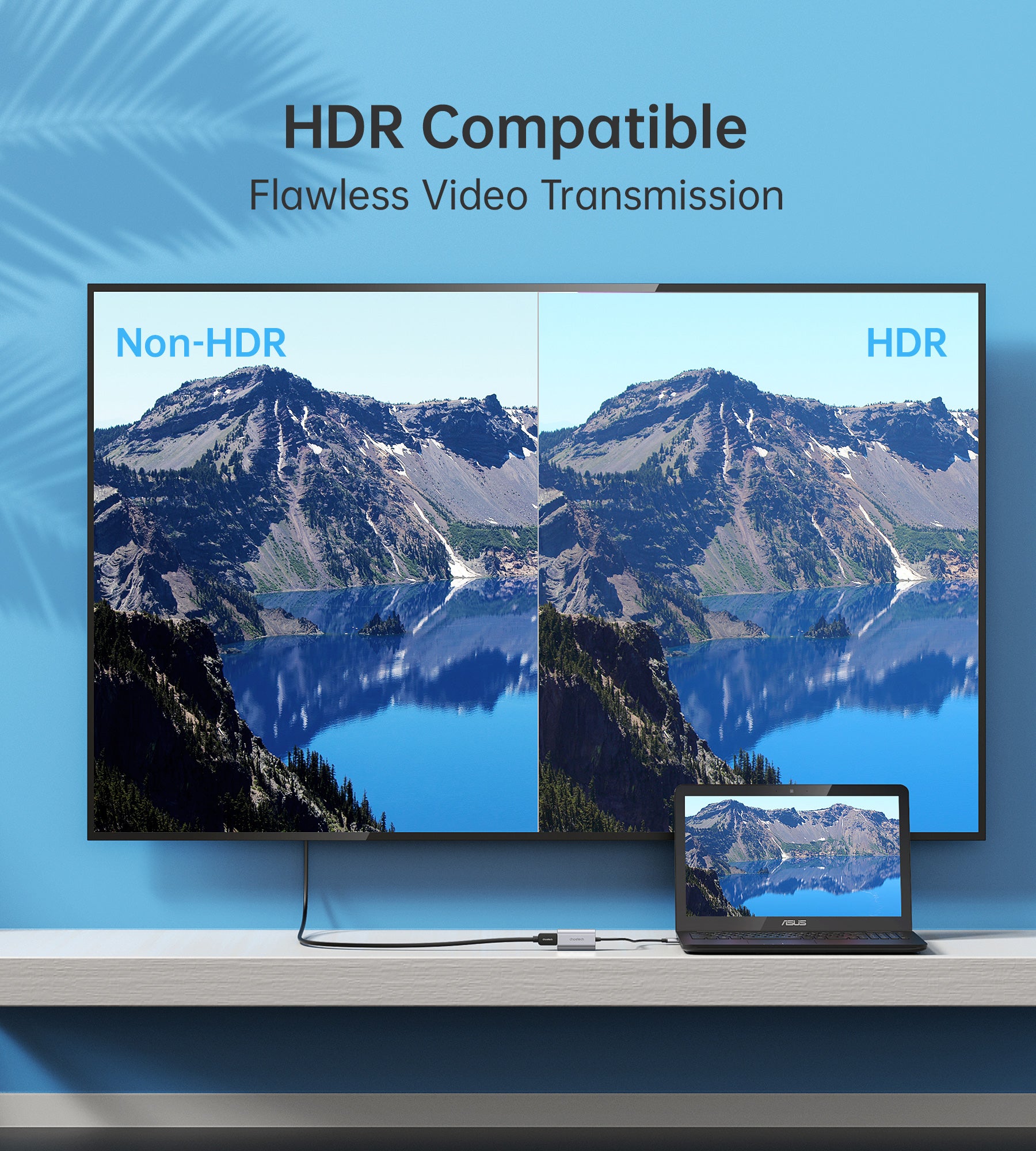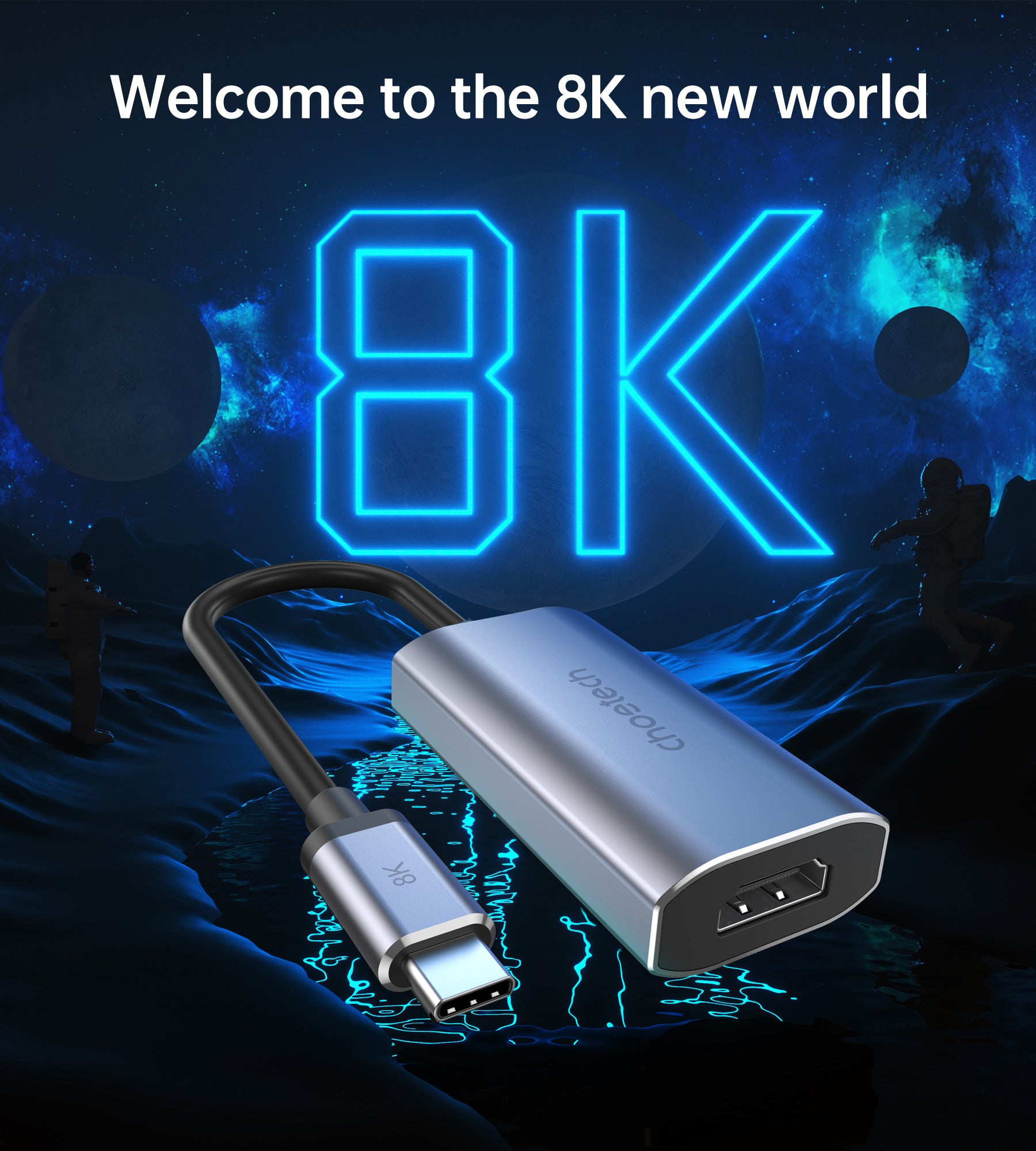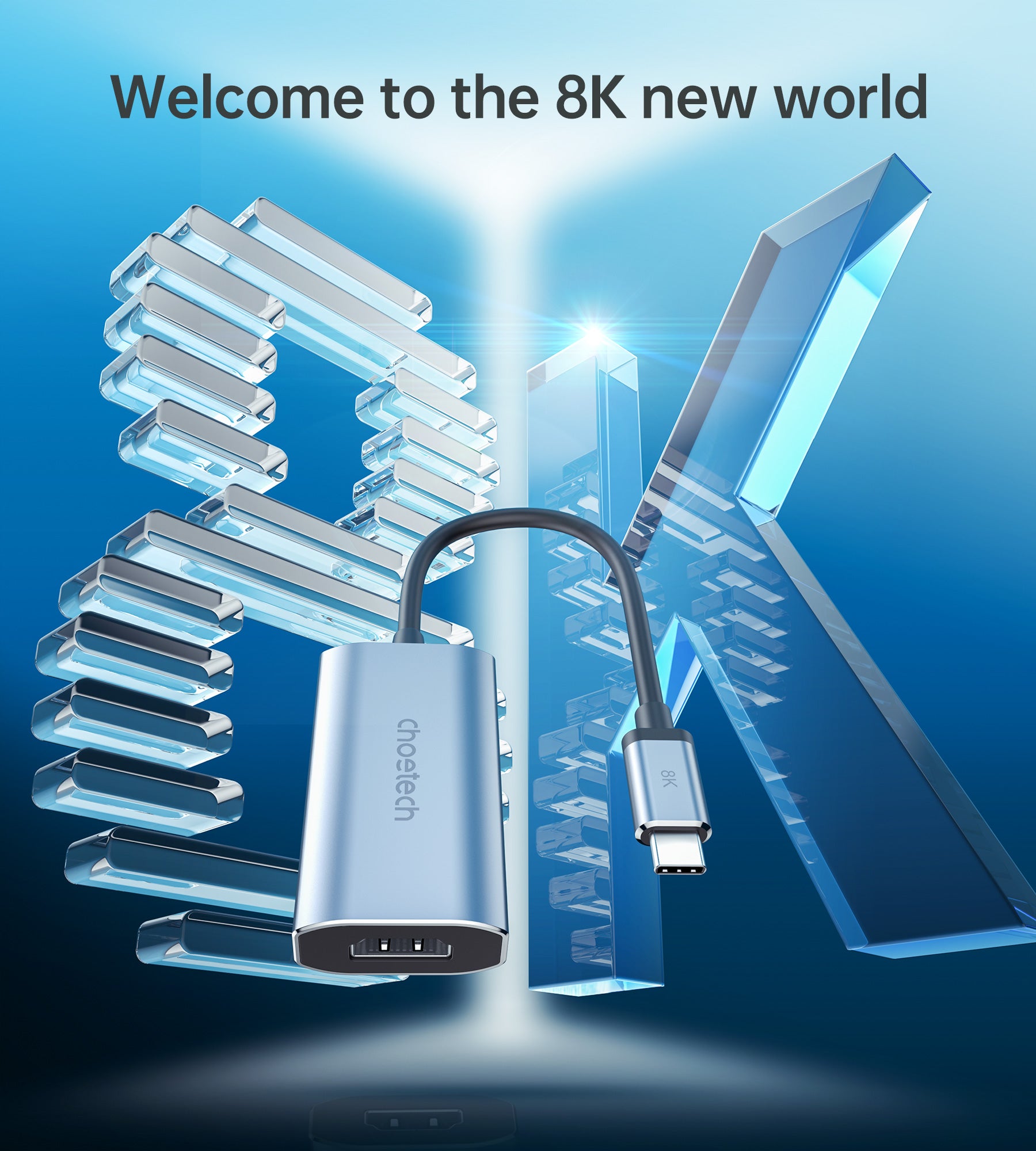 HUB-H16 Choetech 8K@60Hz Type-C to HDMI Female Adapter
As the technology of video resolution continues to improve, the latest HDMI specification supports a range of higher video resolutions and refresh rates including 8K at 60Hz. For the ultimate video or home entertainment immersion, 8K content is the future and it is already here from 8K streaming service, video gaming, live TV, sports etc. 
Choetech is introducing the latest 8K USB-C to HDMI adapter to help you bring the future from your USB-C devices to the 8K supported screens, i.e monitors, TV or projectors. 
8K@60Hz or 4K 120HZ
Although there are not many options for video sources for 8K, 4K 120Hz is becoming dominant in the gaming and home-entertainment market. A refresh rate of 120Hz can display a new image 120 times per second to give viewers a much smoother viewing experience when the object passes across the screen. 
MacBook Pro 6K Output Supported 
The Mac M1 Pro is capable of delivering full native resolution up to 6K 60Hz and Choetech's 8K adapter supports it, so you can easily plug in this adapter to output 6K video to an external monitor. 
Aluminum Housing
The compact size and aluminum housing ensure the lightweight feel and can be easily carried everywhere you want while facilitating efficient heat dissipation at the same time. 
Plug & Play 
This adapter is designed to be plug-and-play, so no driver installation is required, and no external power is needed, either. 
Note
1. This adapter requires a USB-C port that supports "DisplayPort Alt Mode".
2. This is not a bi-directional adapter. Does not support HDMI to USB-C conversion.