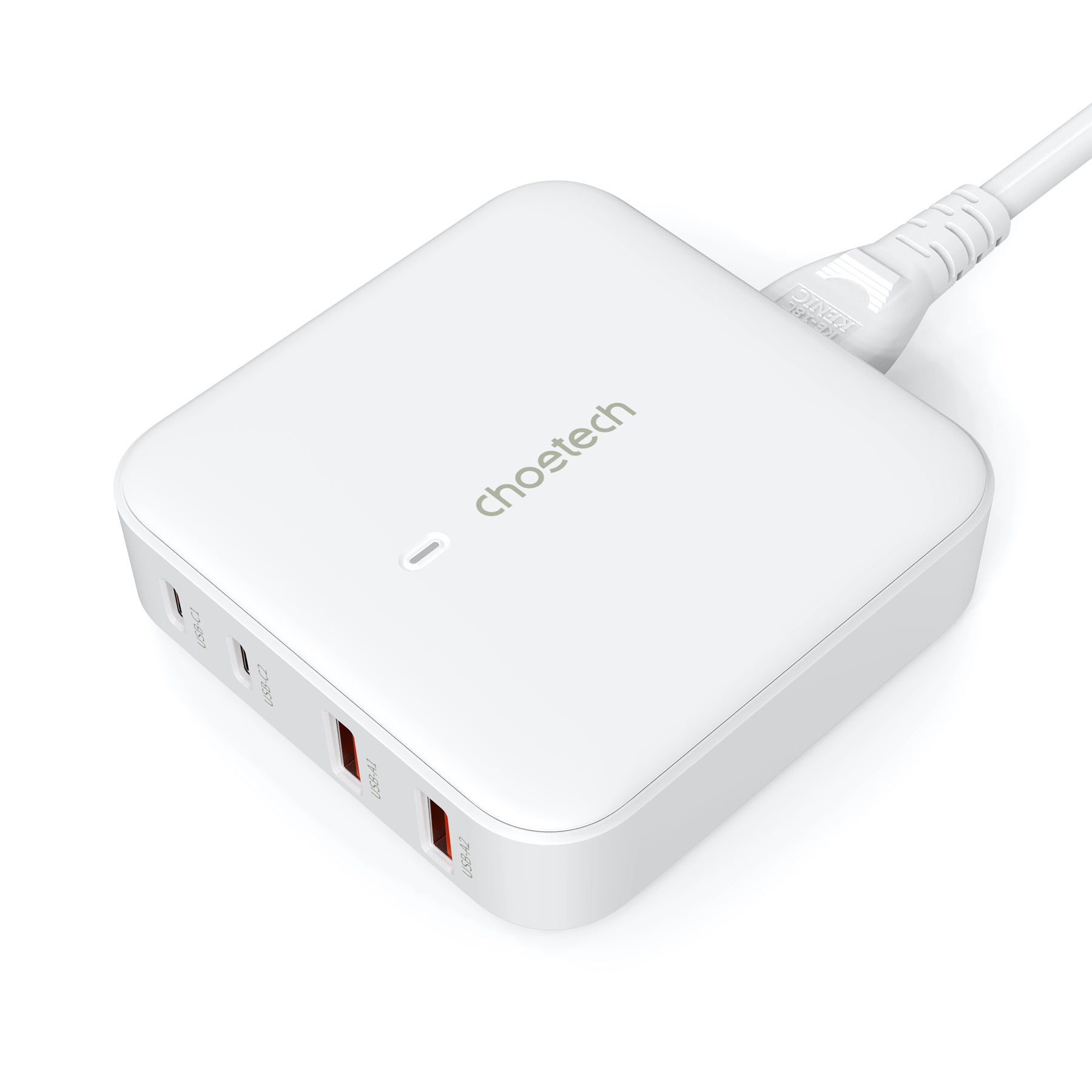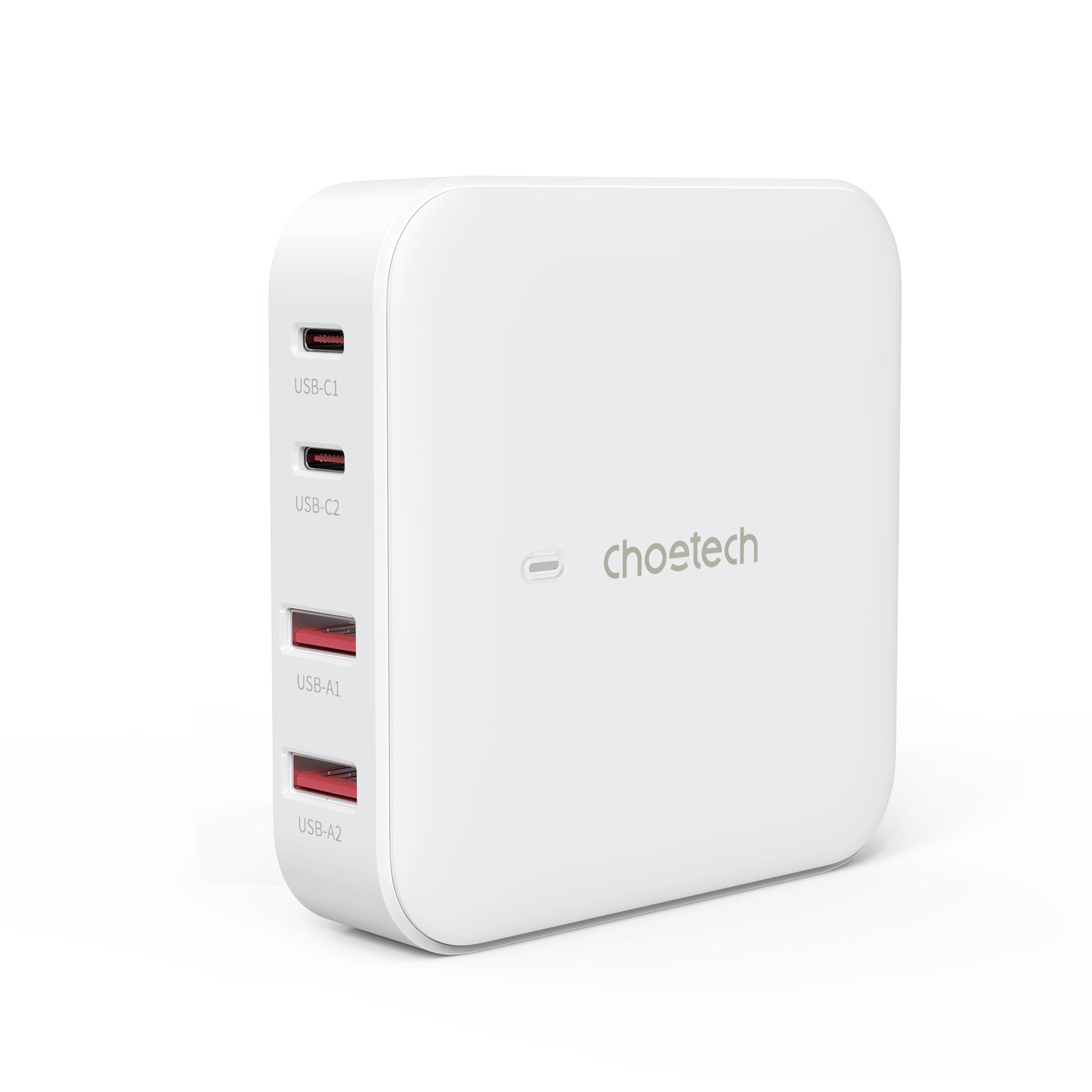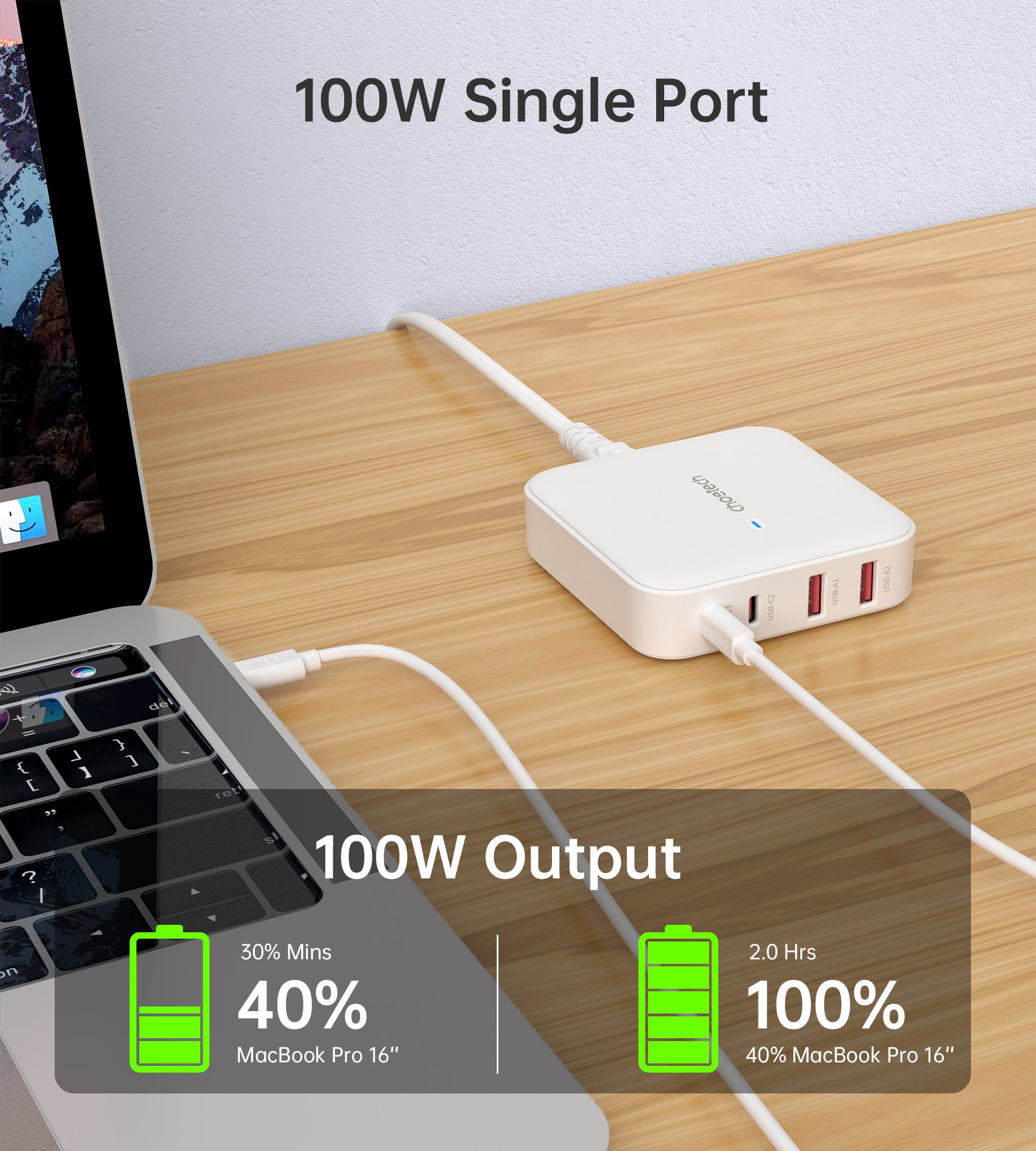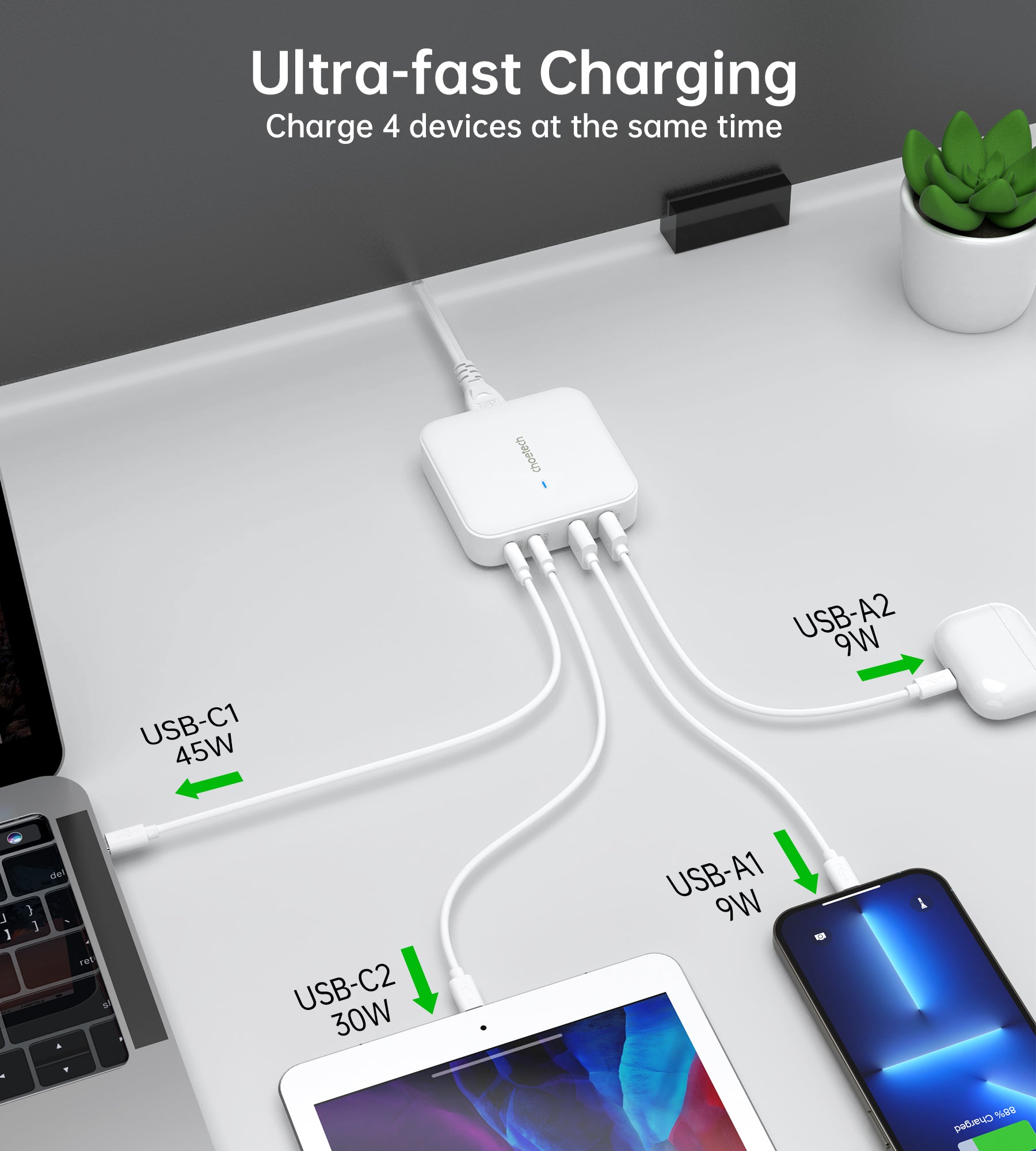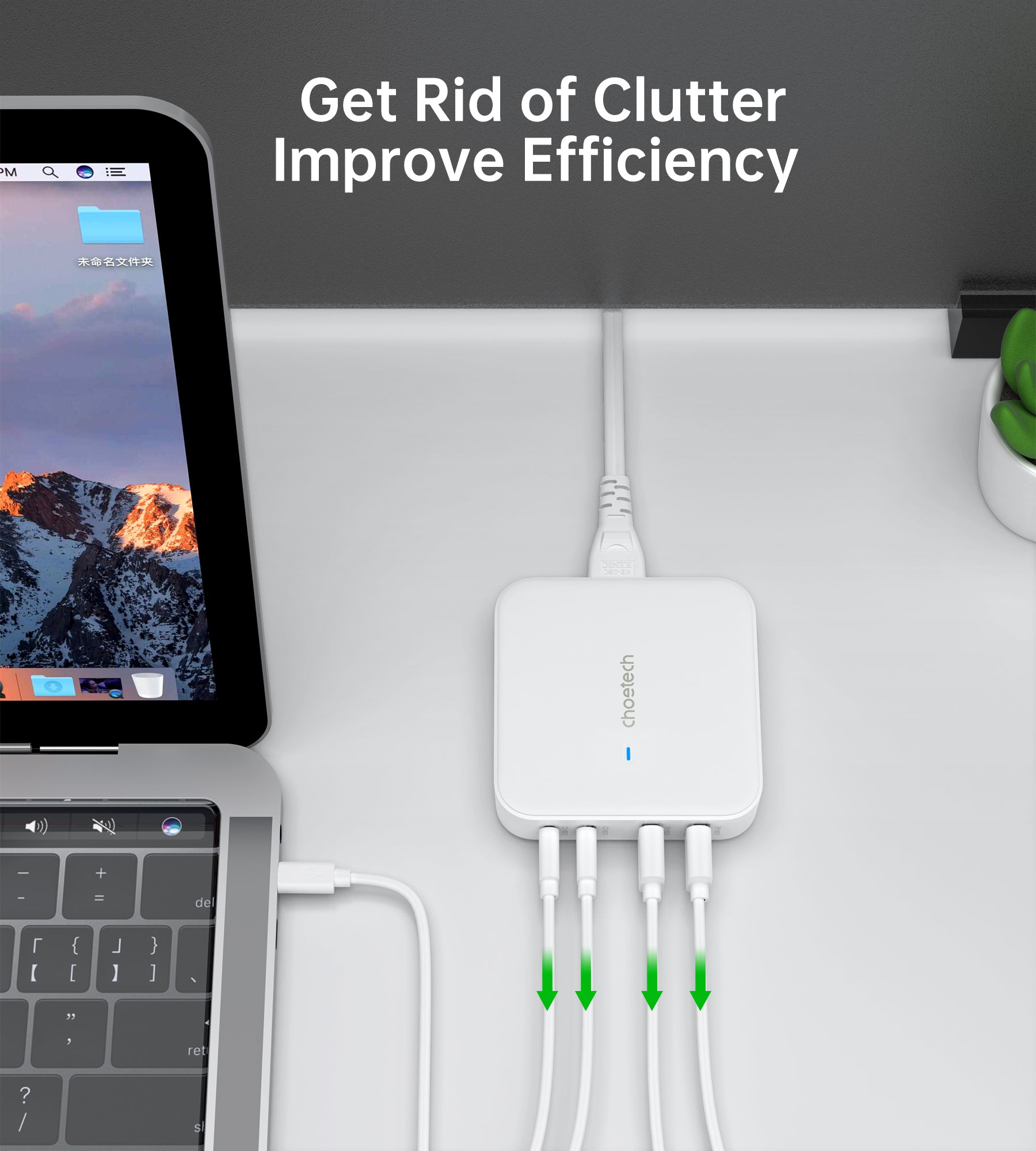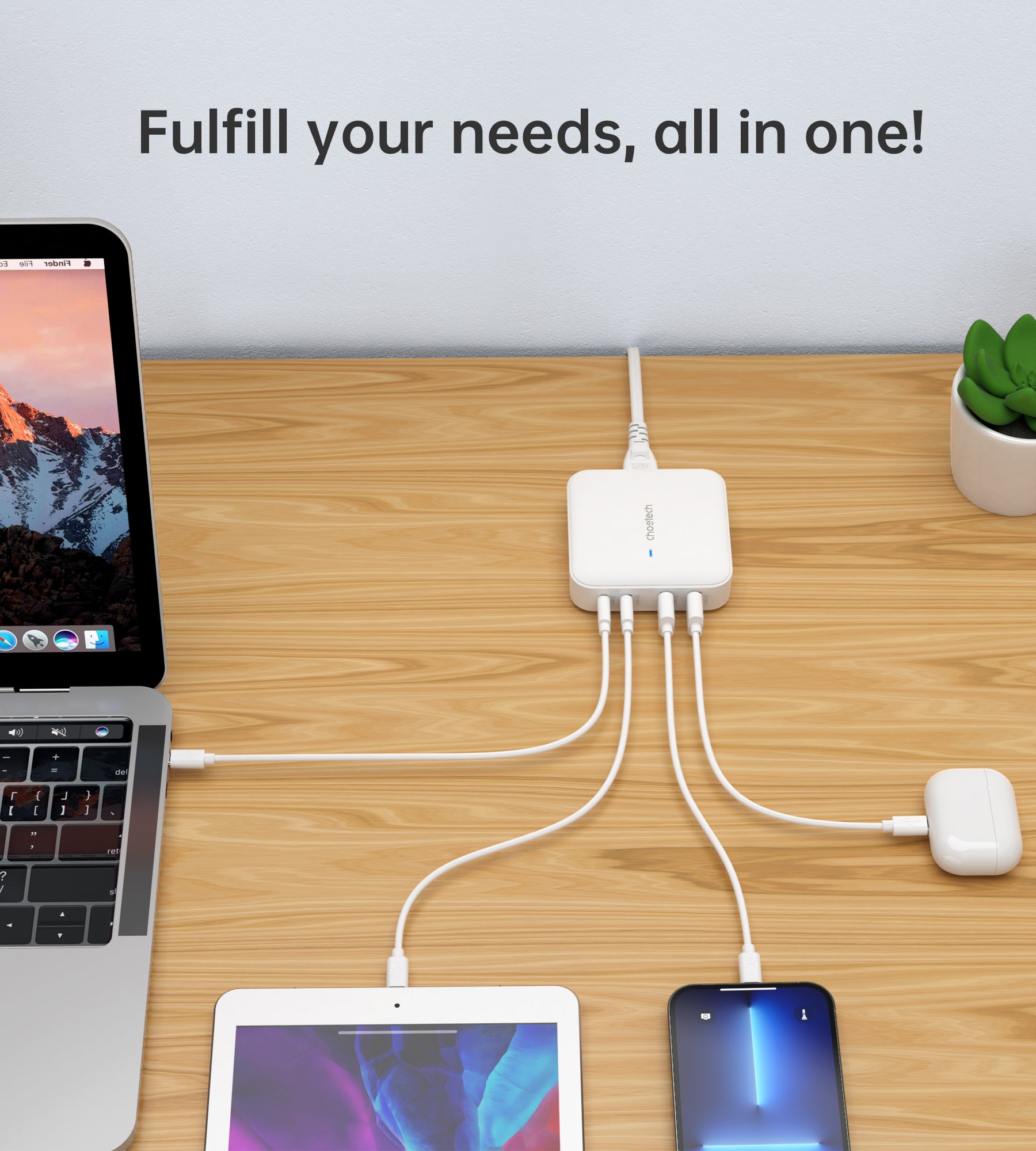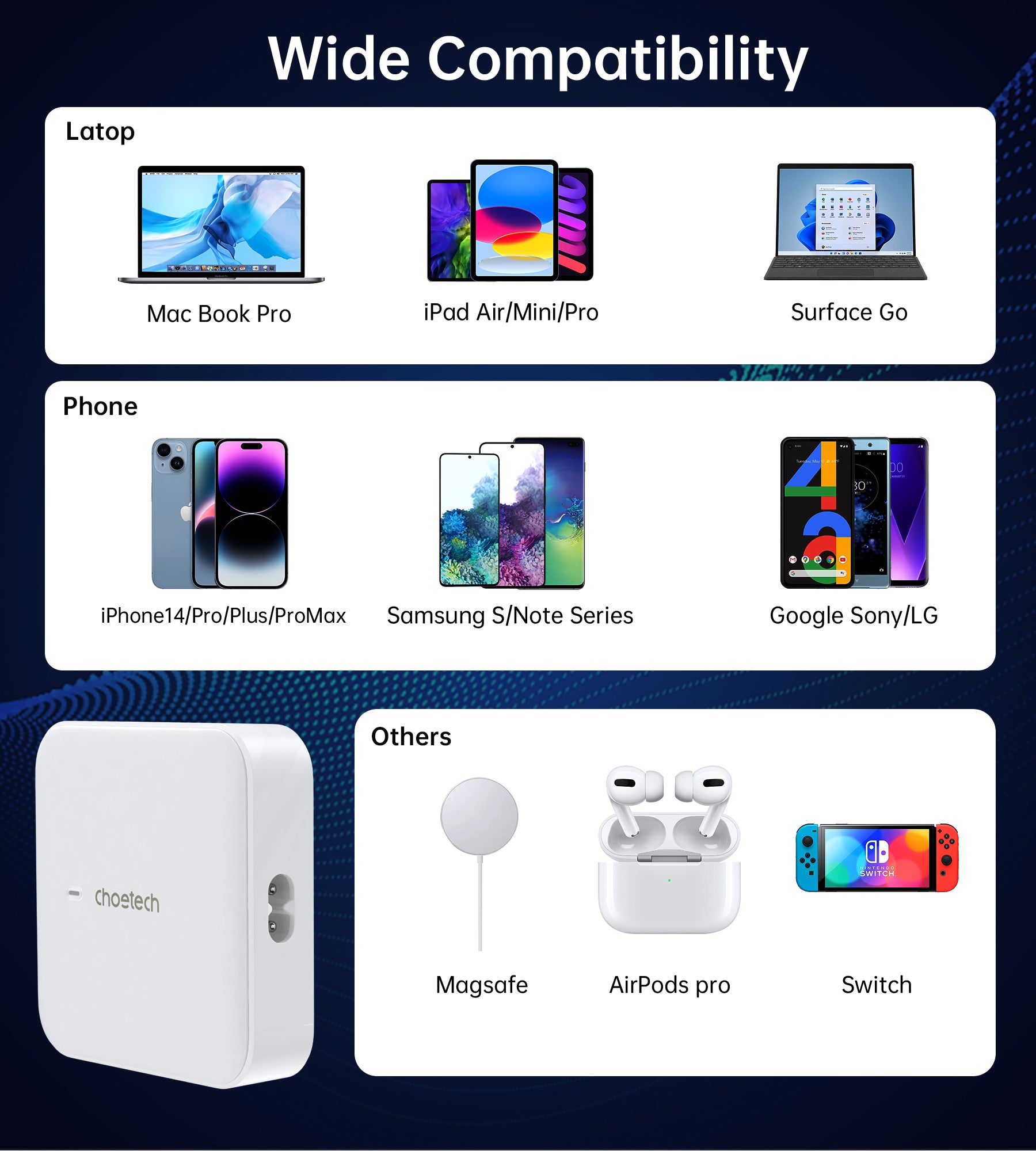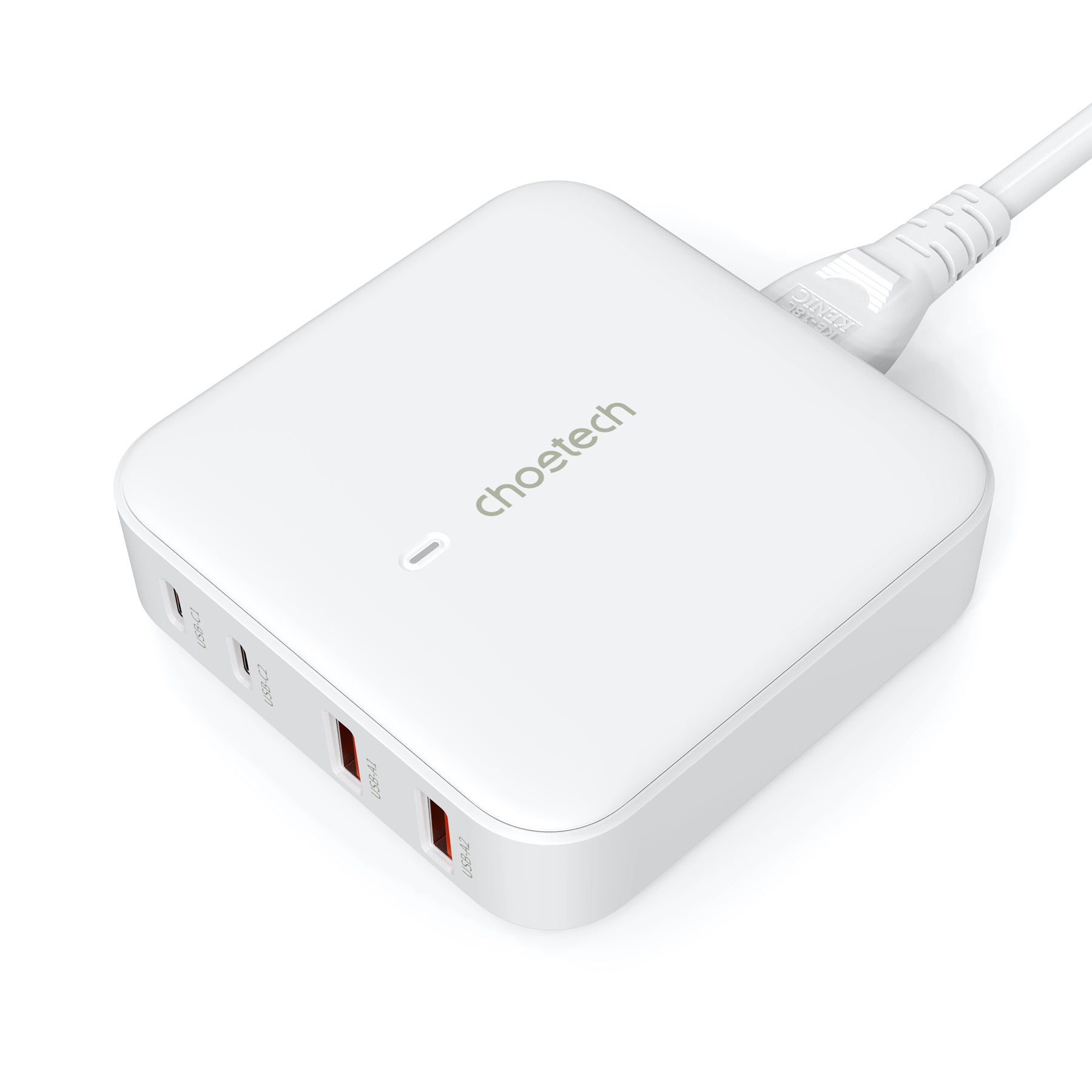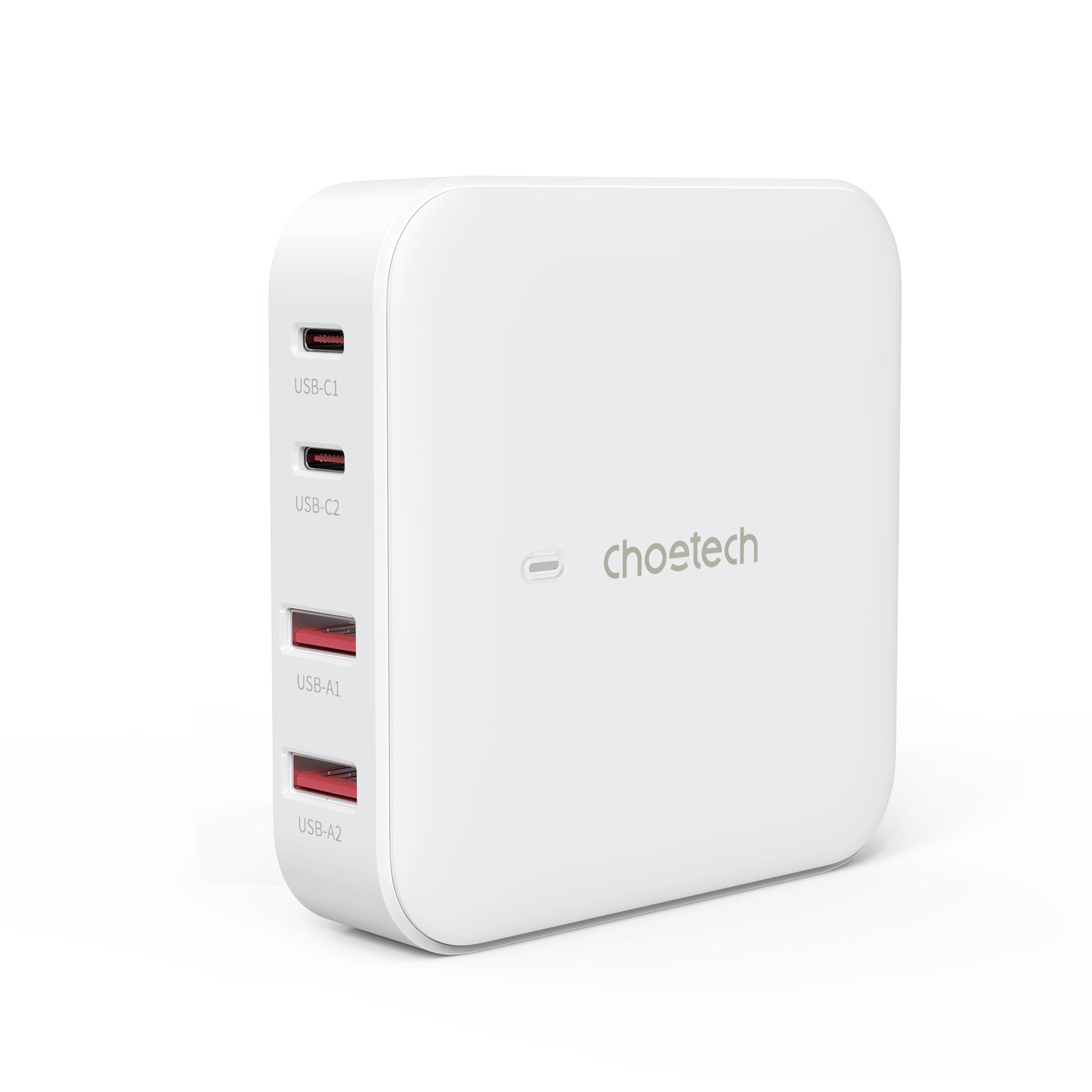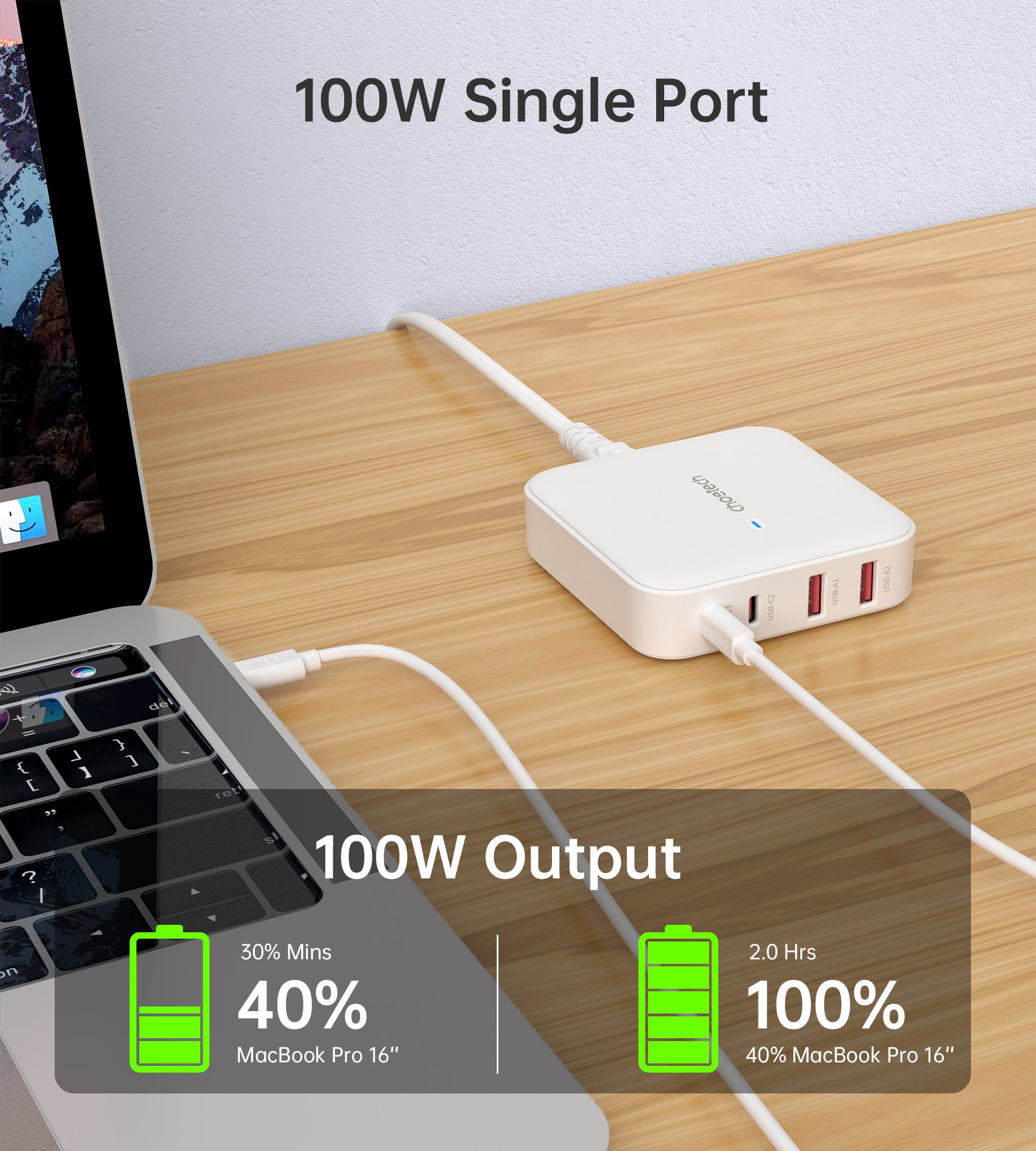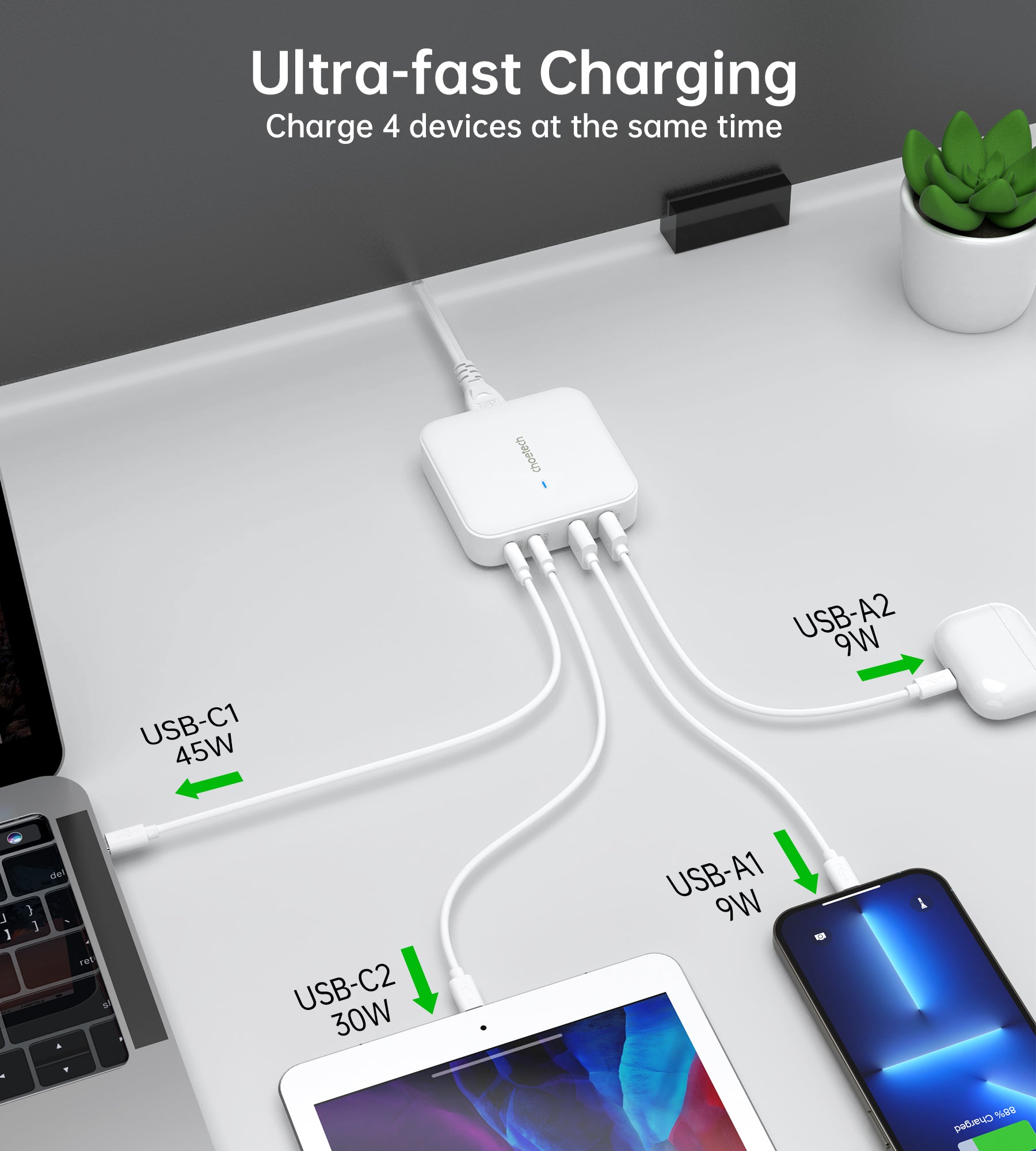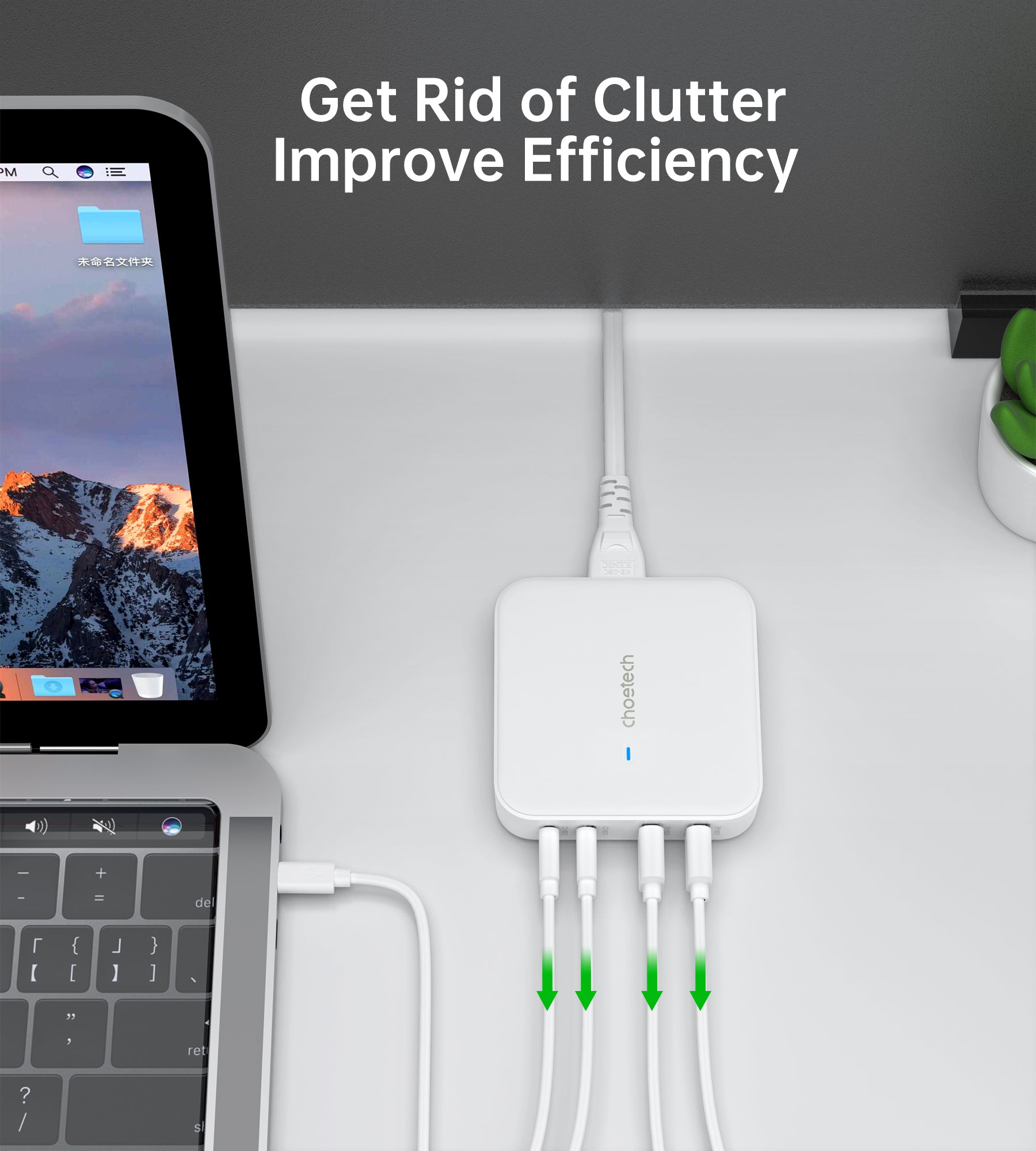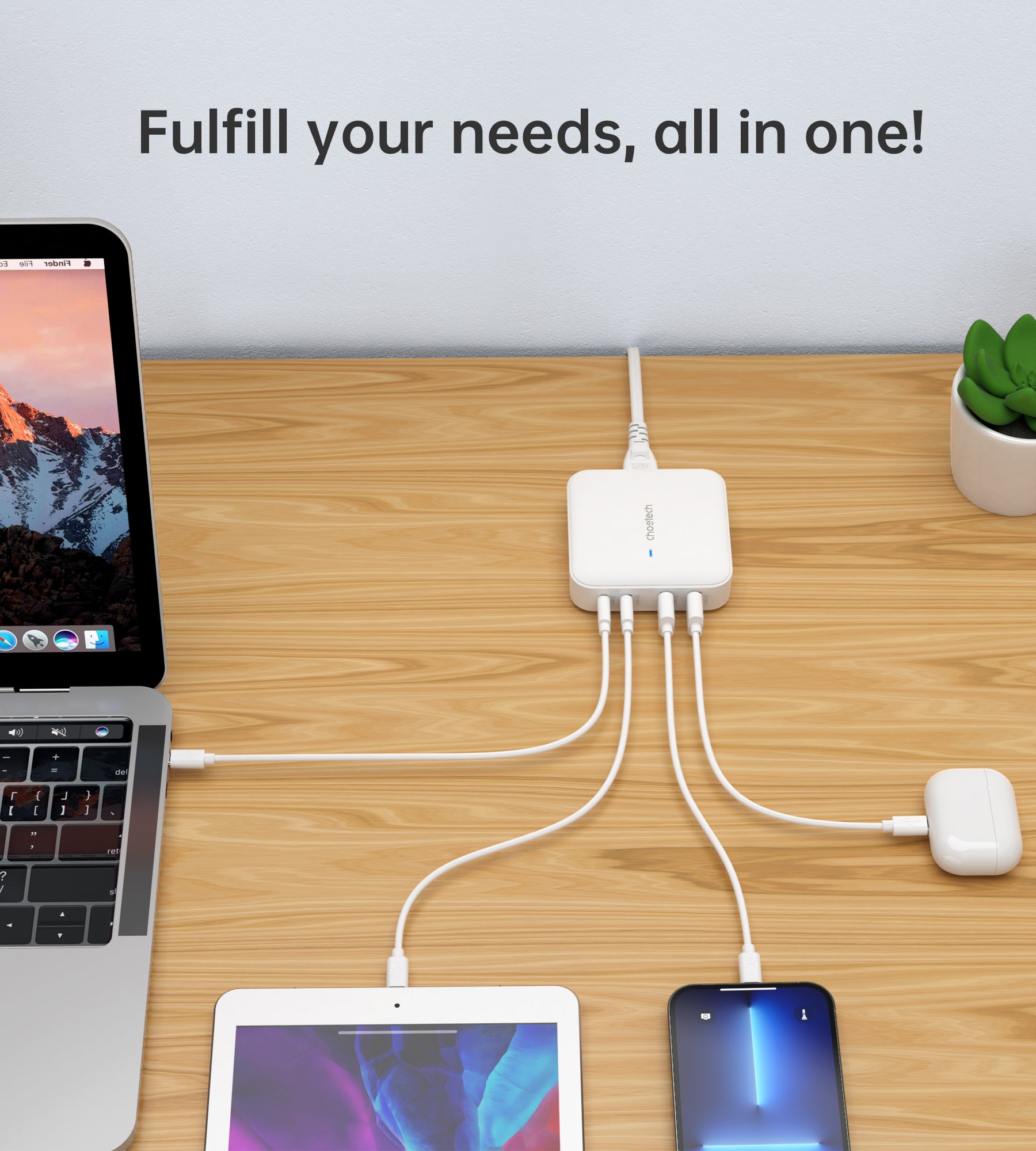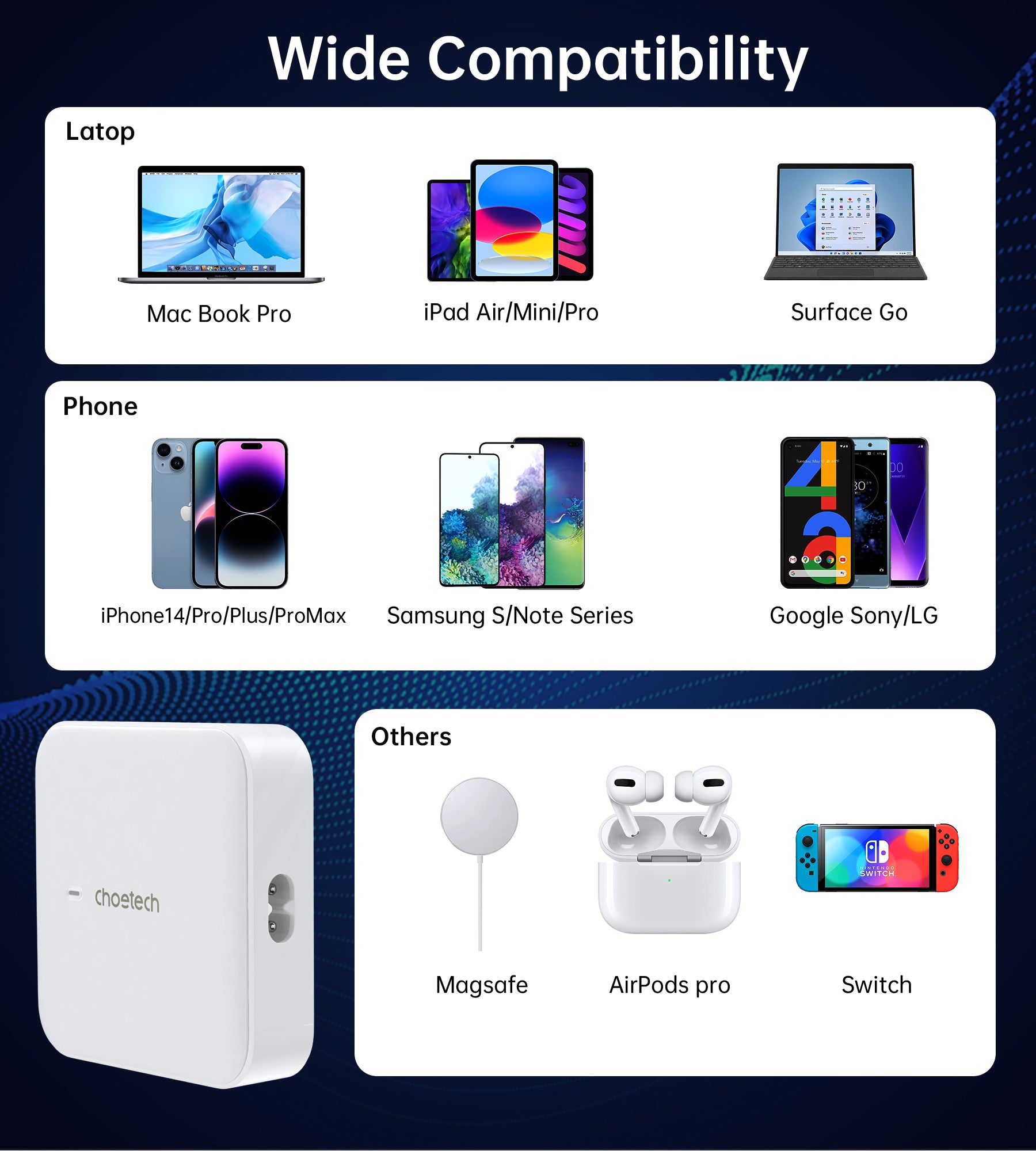 PD8008 Choetech GaN 100W 4-Port Desktop Charger
4-Port Charging Solution 
This GaN desktop charger has a slim and compact design, and can charge multiple devices at the same time through a high-power output of 100W. It has two USB-C and two USB-A charging ports, and supports PD and QC fast charging standards, which can quickly charge four devices. 
100W Power Delivery
Choetech's Desktop Charger can support a maximum output of 100W and is capable of providing fast, efficient charging for laptops, tablets and phones. Connect a single device to get a 100W MAX charge - charge your MacBook Pro 16-inch from 0% to 40% in only 30 minutes. 
Advanced GaN Technology
This 100W Desktop Charger is powered by the industry-leading GaN technology, which makes it smaller in size, and generates a higher and more efficient charging power, produce less heat and tolerate higher current compared to other desktop chargers.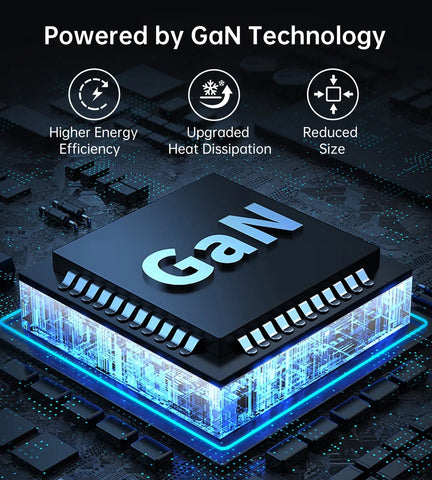 Quick Charging Protocols. 
With two USB-C and two USB-A ports, the desktop charger is able to charge your four devices simultaneously. When you connect four devices, power output will be distributed between four ports to ensure optimum charging current. All ports support Quick Charge protocols.
Superior Safety
Our charger is designed with overcurrent, over voltage, overheating, and short circuit protection to keep you and your devices safe. 
Travel-Friendly Design

Thanks to GaN technology, Choetech's 100W Desktop Charger is 30% smaller than the original Apple MacBook Pro 96W charger. The compact design ensures maximum portability wherever you go.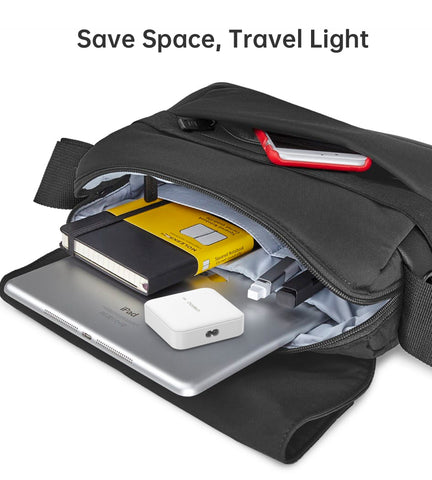 Wide Compatibility
This 100W 4-port Desktop Charger is compatible with MacBook Pro, iPad Air, iPad Mini, iPhone Series 14/13/12/11, Samsung S/Note Series, Google, Sony, LG smartphones, Surface Go, etc.