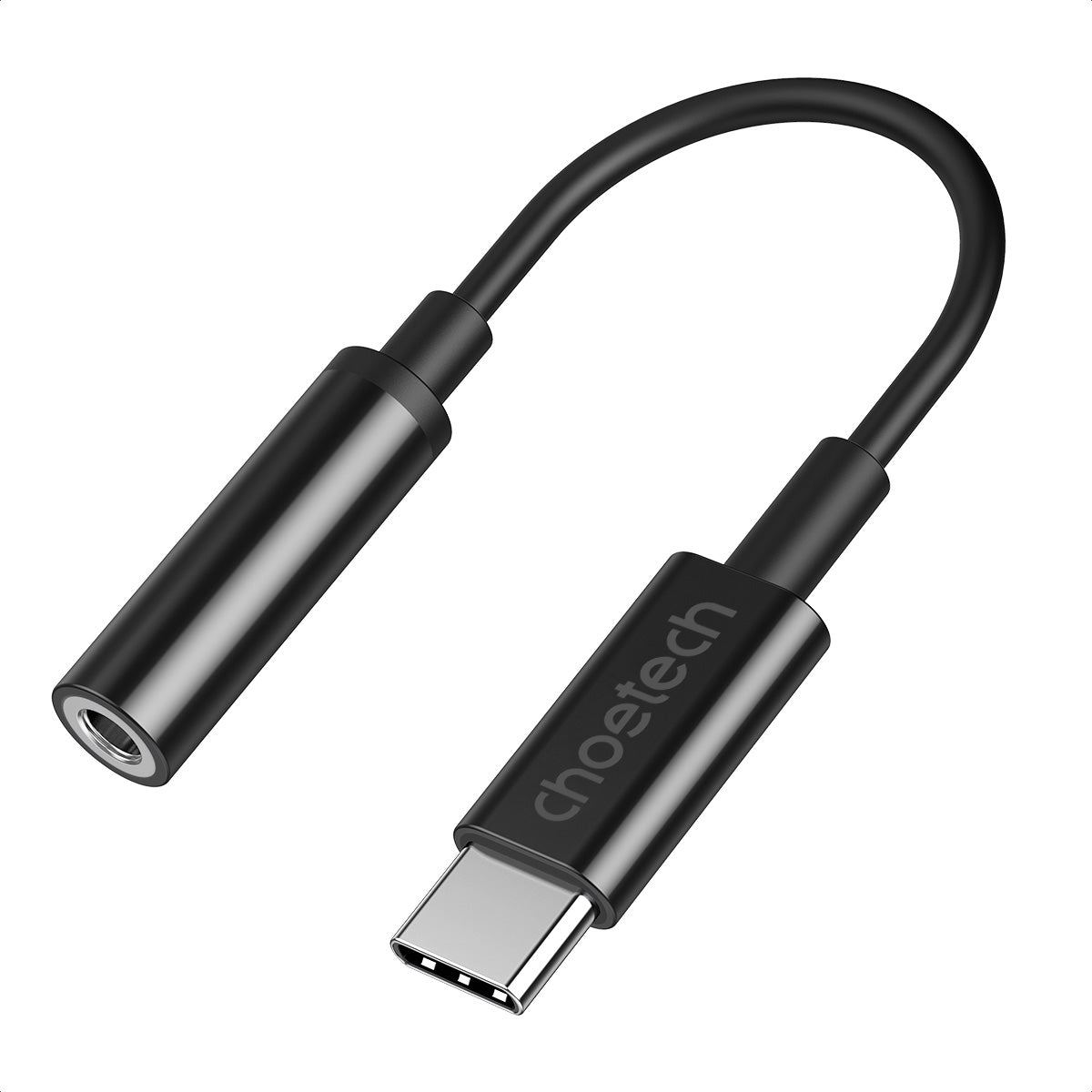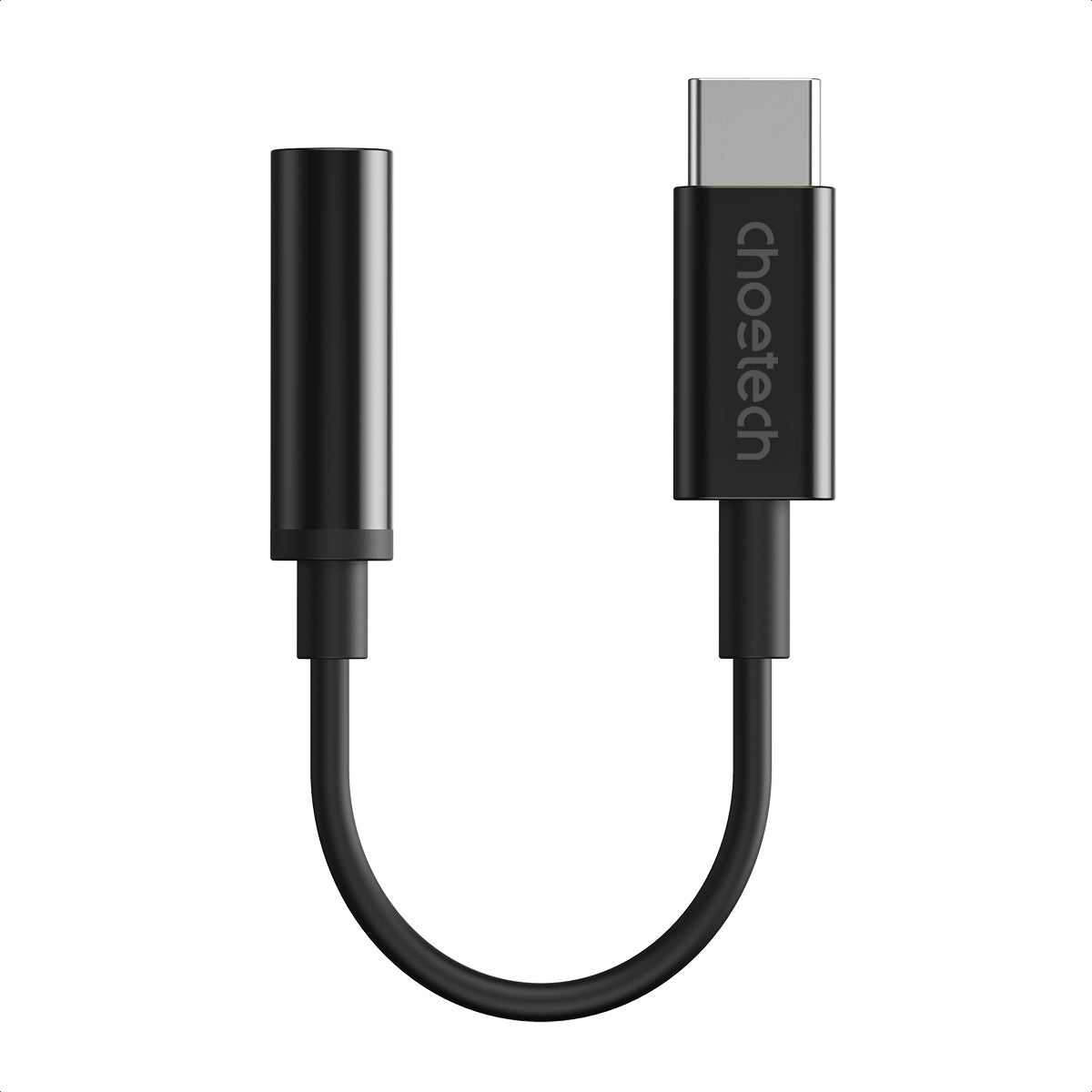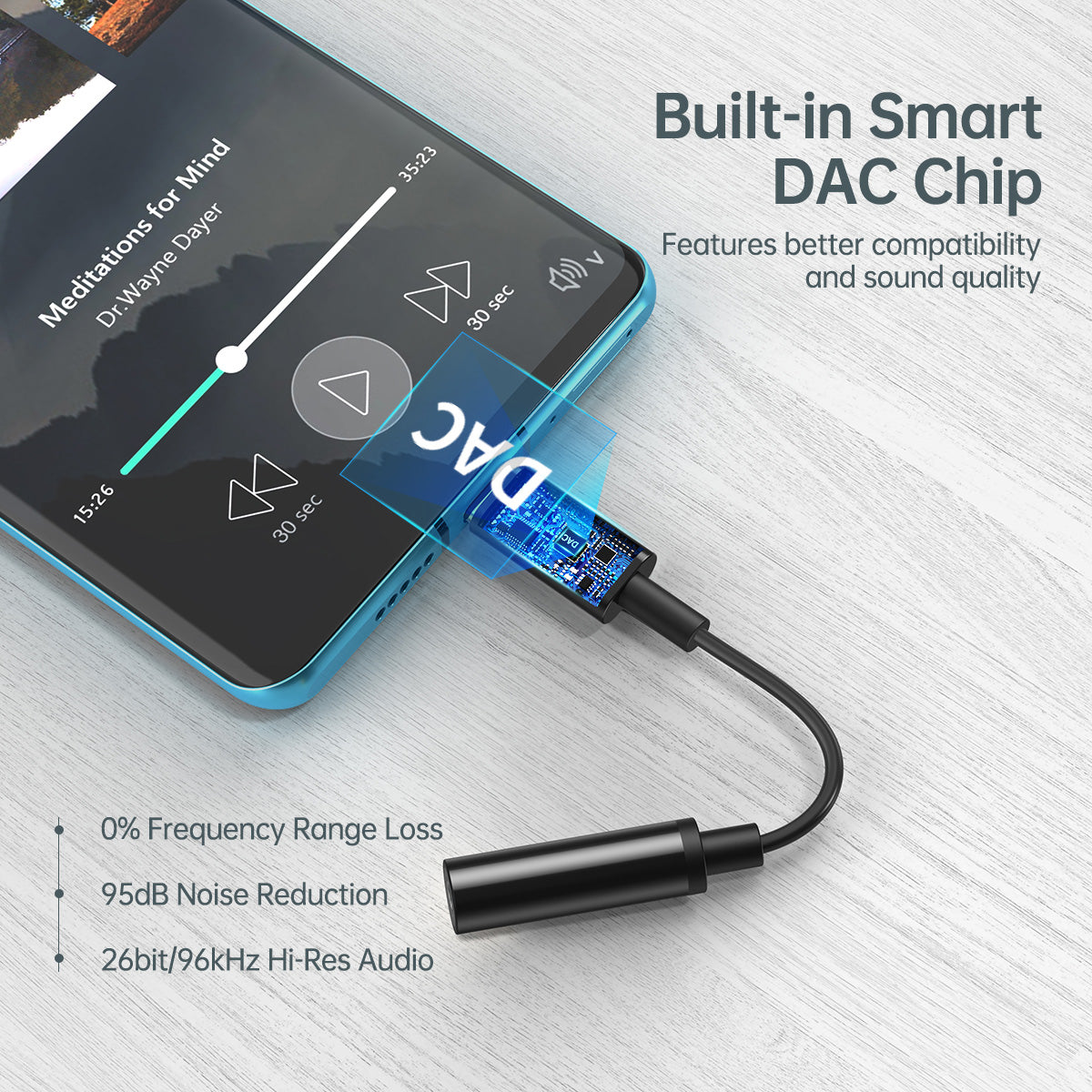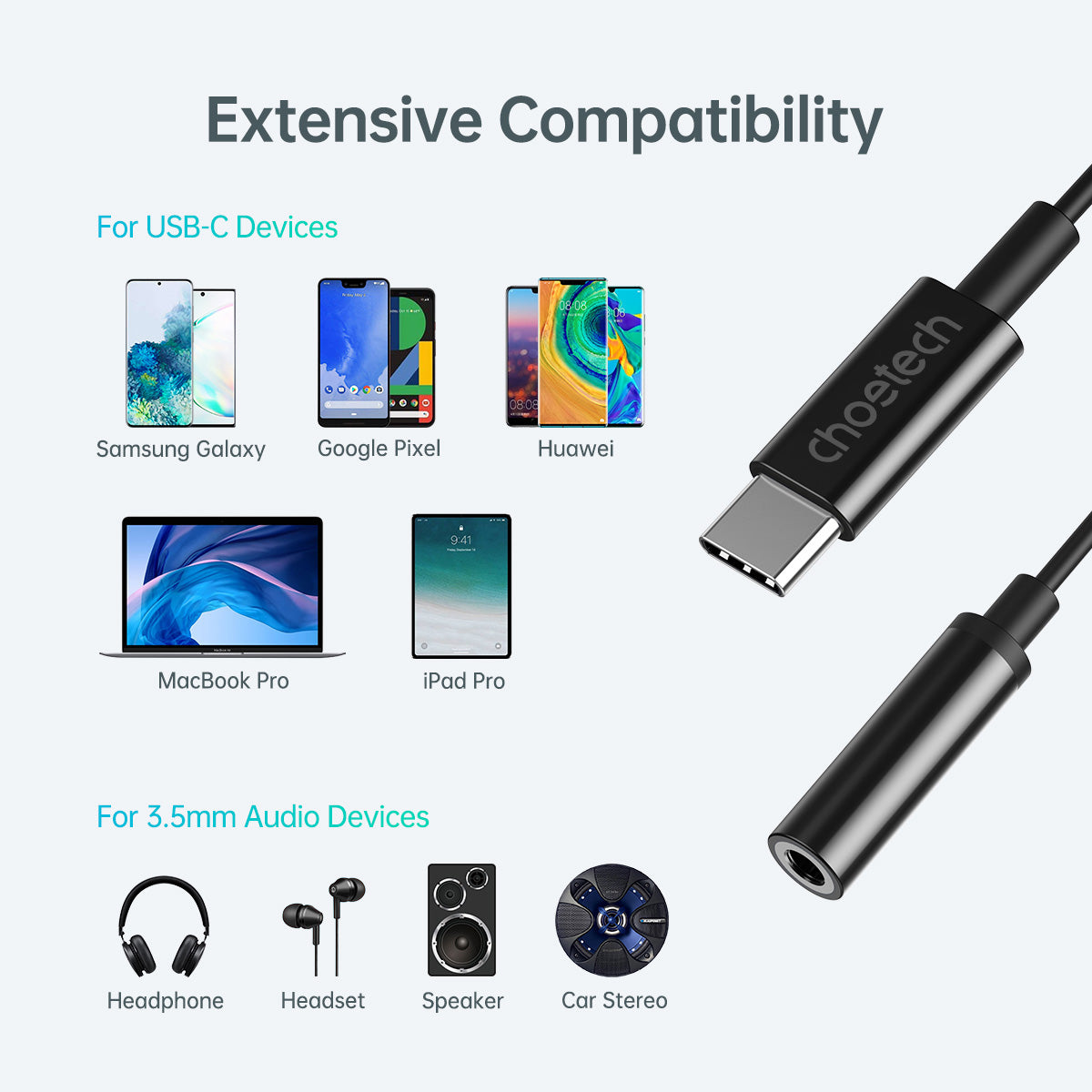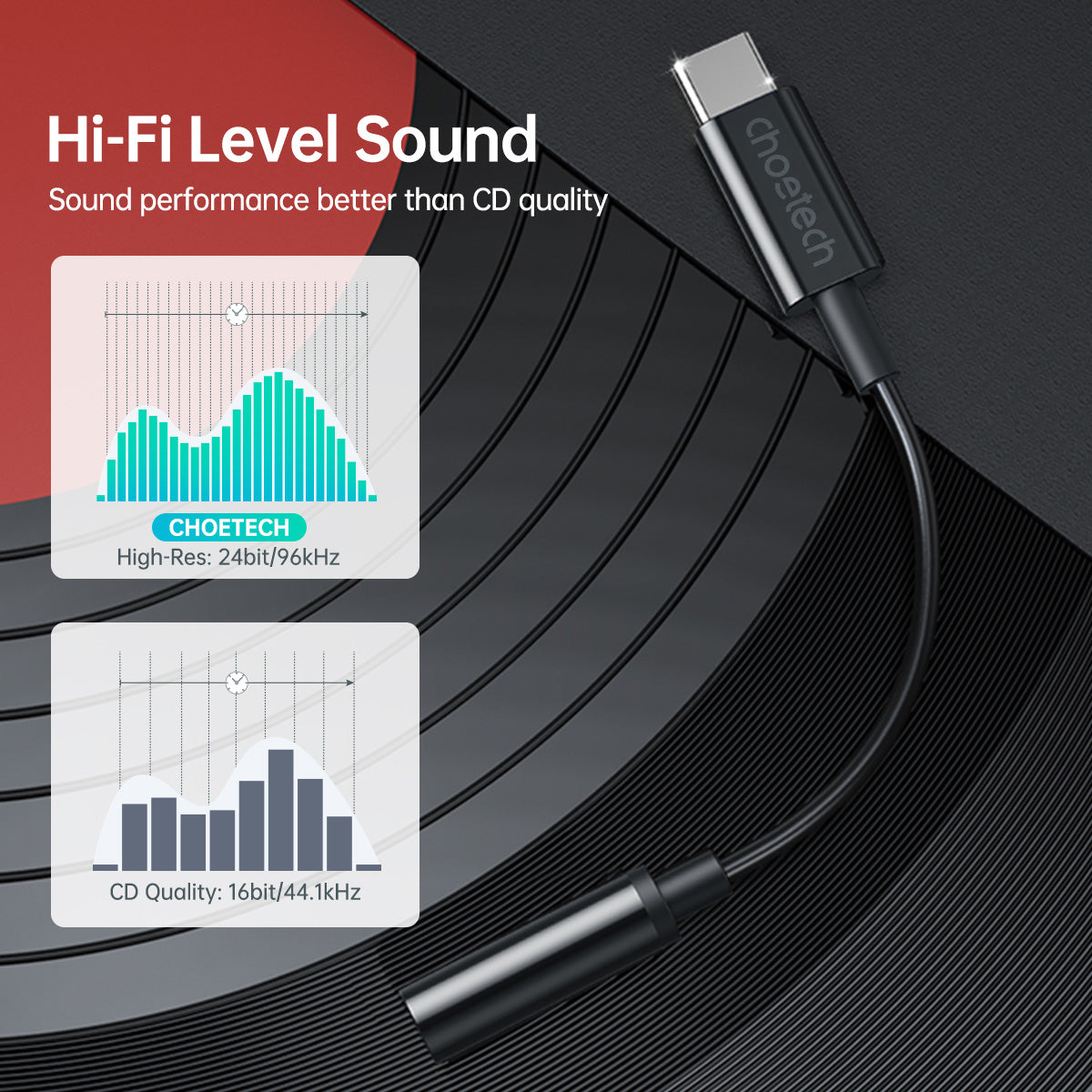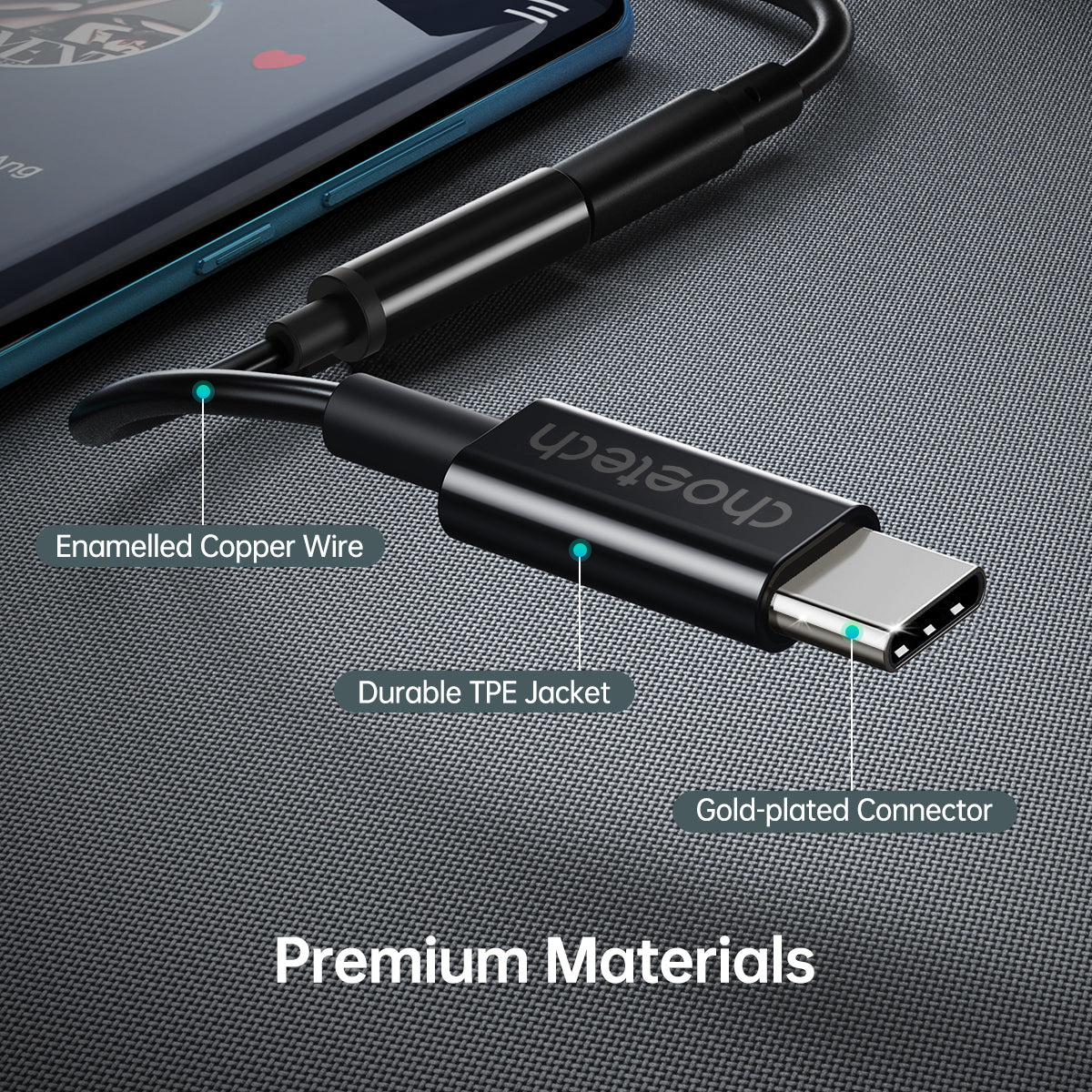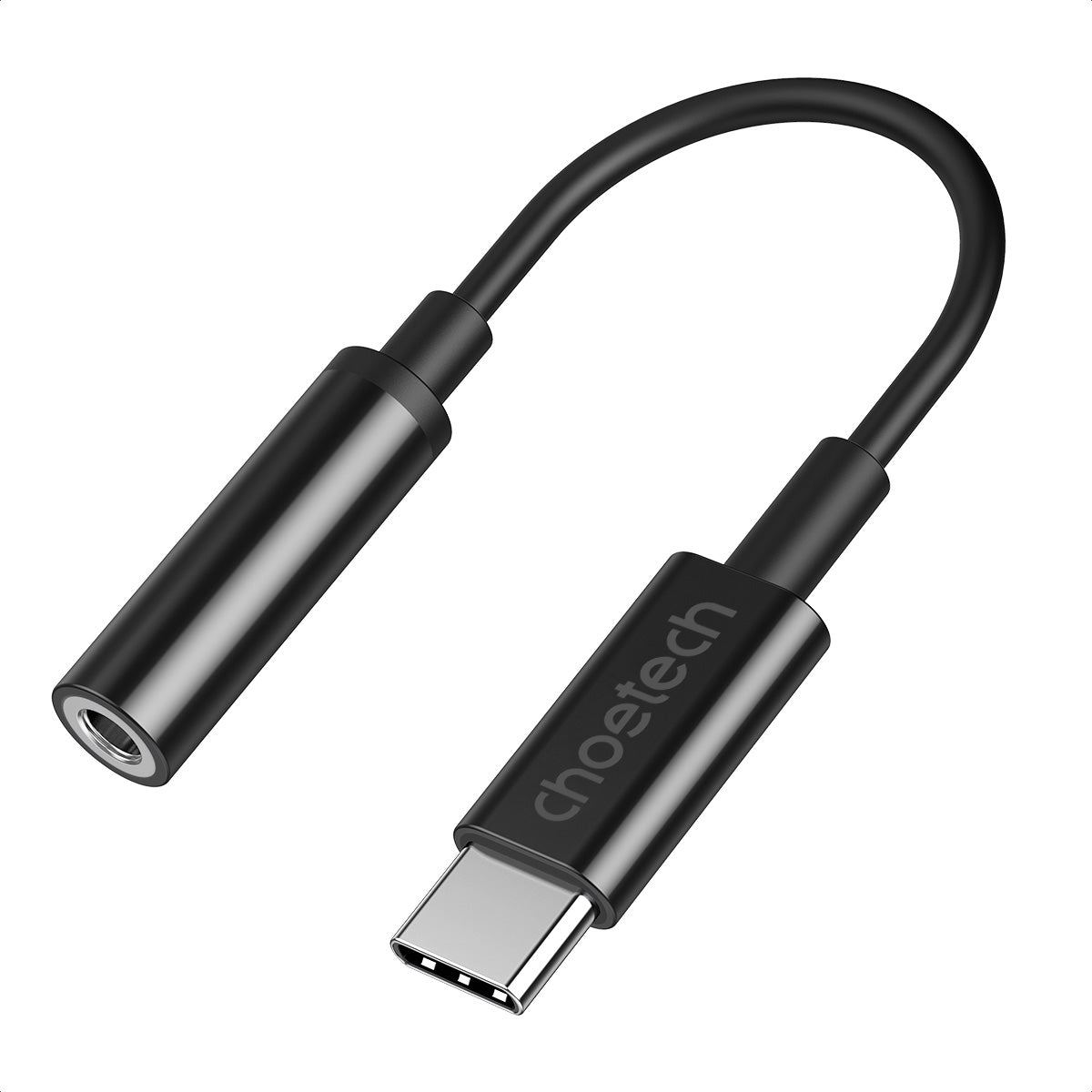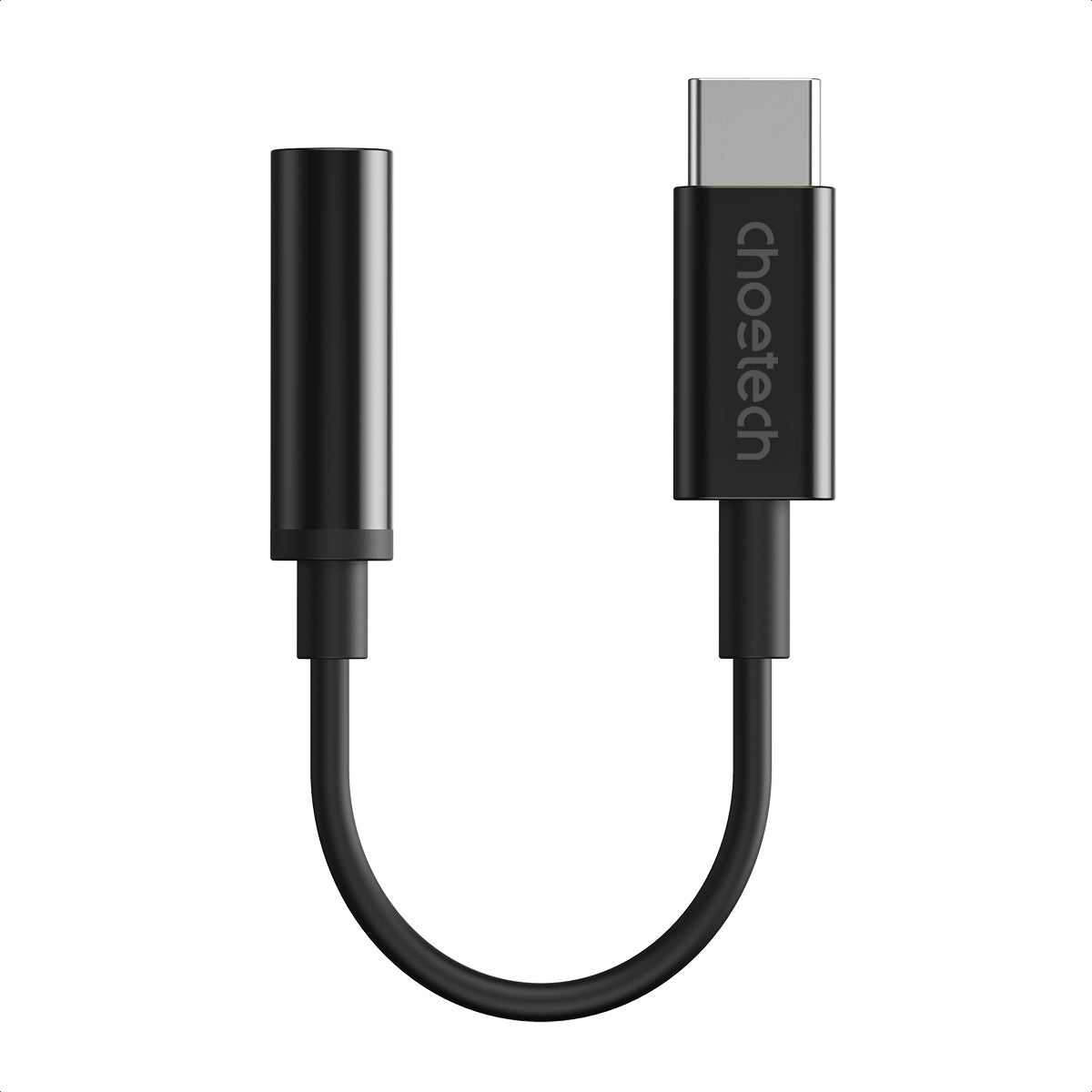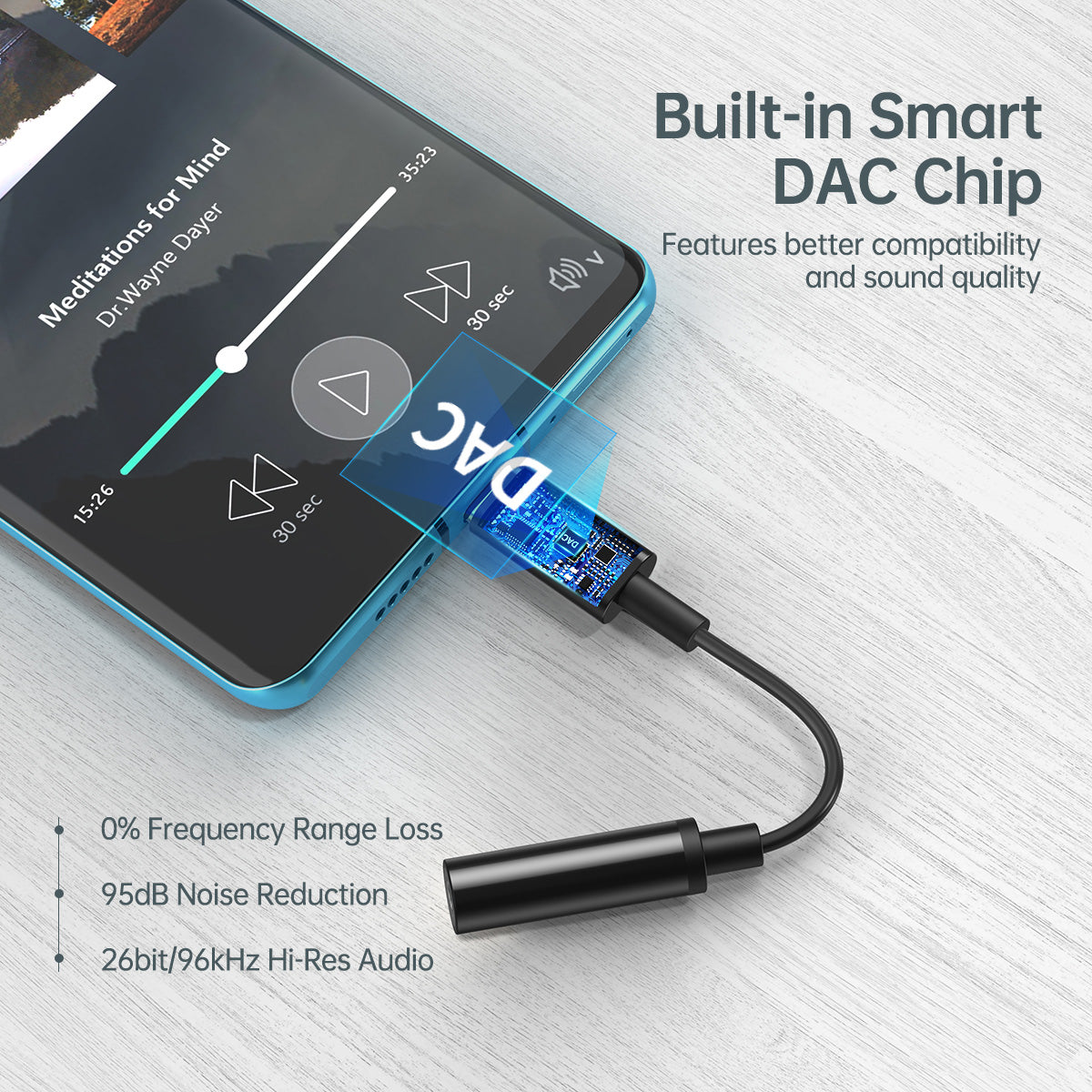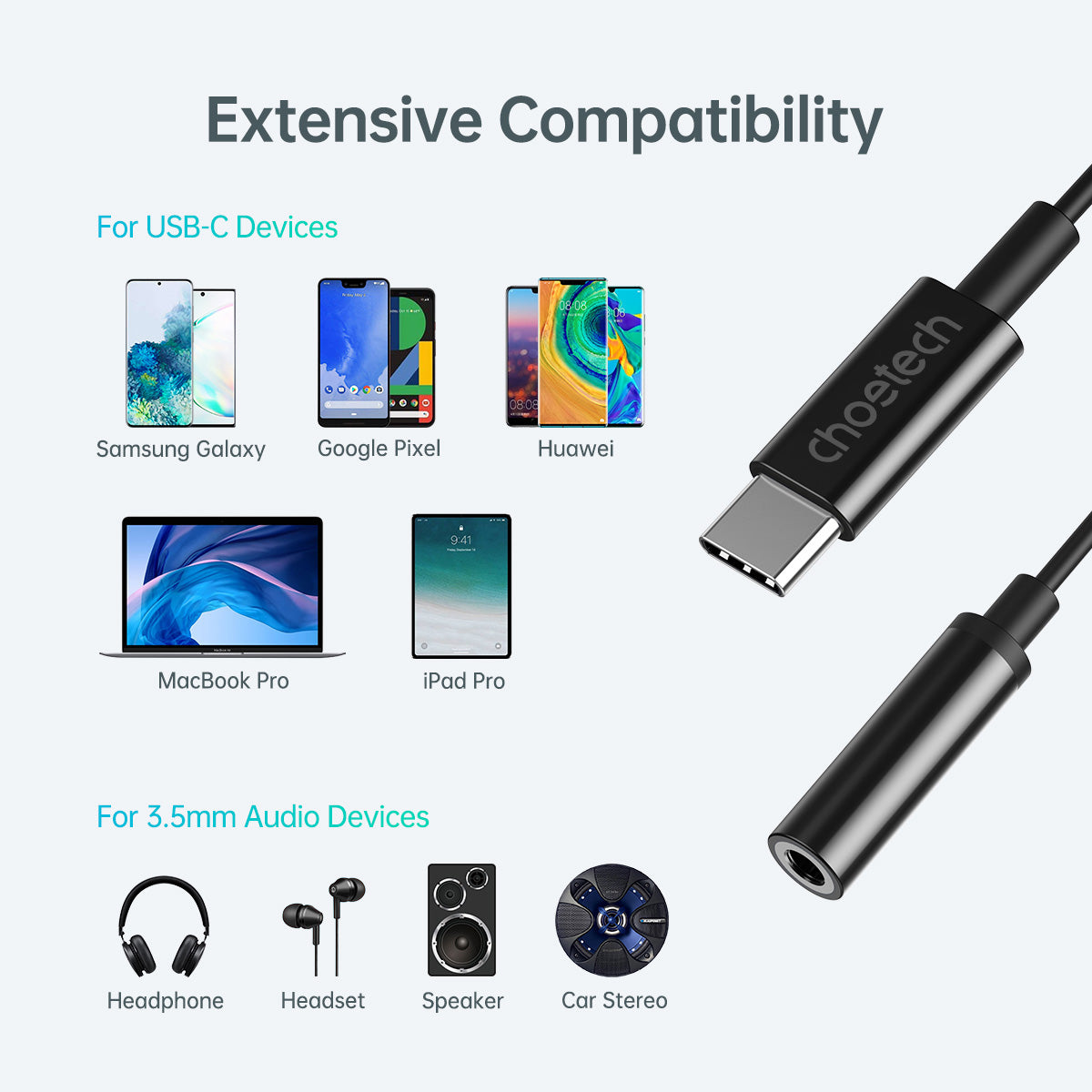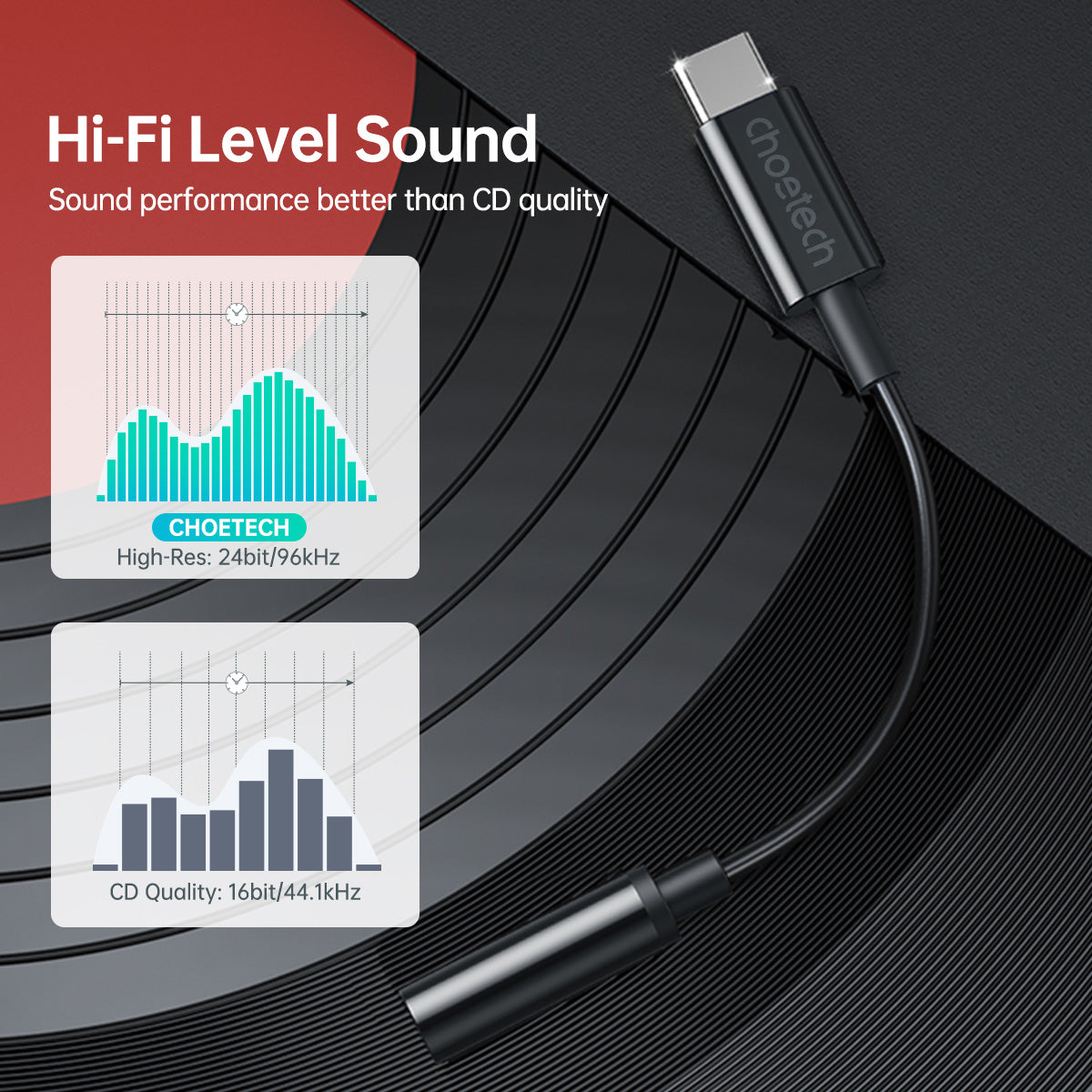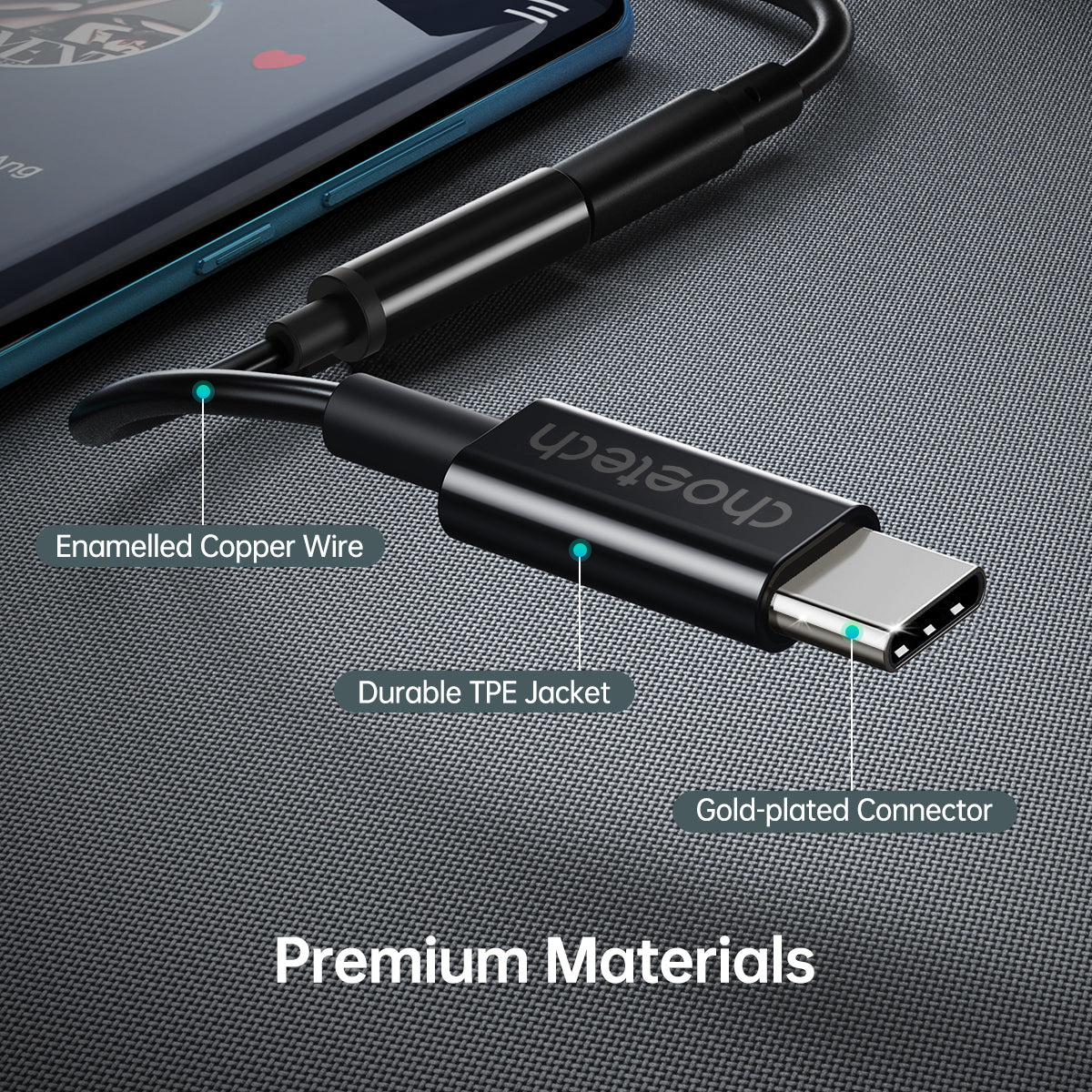 AUX003 Choetech USB-C to 3.5mm Headphone Adapter
USB-C to 3.5mm Adapter
Designed for those of you who are annoyed with the latest phones have no audio jack. With this Type-C to 3.5mm adapter, you are able to connect your phone with wired headphones, headsets, speakers, or even car stereo, immersing yourself in Hi-Res sound.
DAC Hi-Res Chip
Built-in independent DAC chip converts digital audio signals into analog audio signals and achieves up to 95dB noise reduction and 0% frequency range loss, compared with the adapter without chip, the USB-C to 3.mm audio adapter features better compatibility and is capable of maintaining the original stereo sound quality of your headphones.
Extensive Compatibility
Widely compatible with USB-C devices without 3.5mm port, such as MacBook Pro 2018/2019, MacBook Air 2018/2019, 2018 iPad Pro 11"& 12.9", Samsung Galaxy S20/Note 10, Google Pixel 3/3XL/4/4XL, Huawei P20/P30/Mate 30/Mate 30 Pro and more. And it is also suitable for 3.5mm audio devices like headphones, headsets, speakers, car stereo, etc.
Premium Sound Quality
Up to 24 bit/96kHz ensures the sound quality from your latest phones to your 3.5mm audio devices. The Hi-Fi Level sound allows you to get much better music enjoyment than CD quality.
Easy to Carry
Ultra-compact size and stylish design enables you to take your music anywhere. Easily store into your pocket or travel suitcase and perfect for on-the-go. The USB-C to 3.5mm audio jack adapter is an ideal music companion for USB-C phones.
Premium Materials
Choetech designed this USB-C to 3.5mm cable with premium materials - like the durable TPE Jacket, the enameled copper wire and the gold-plated USB-C connector - to make it the most durable headphone adapter available on the market.