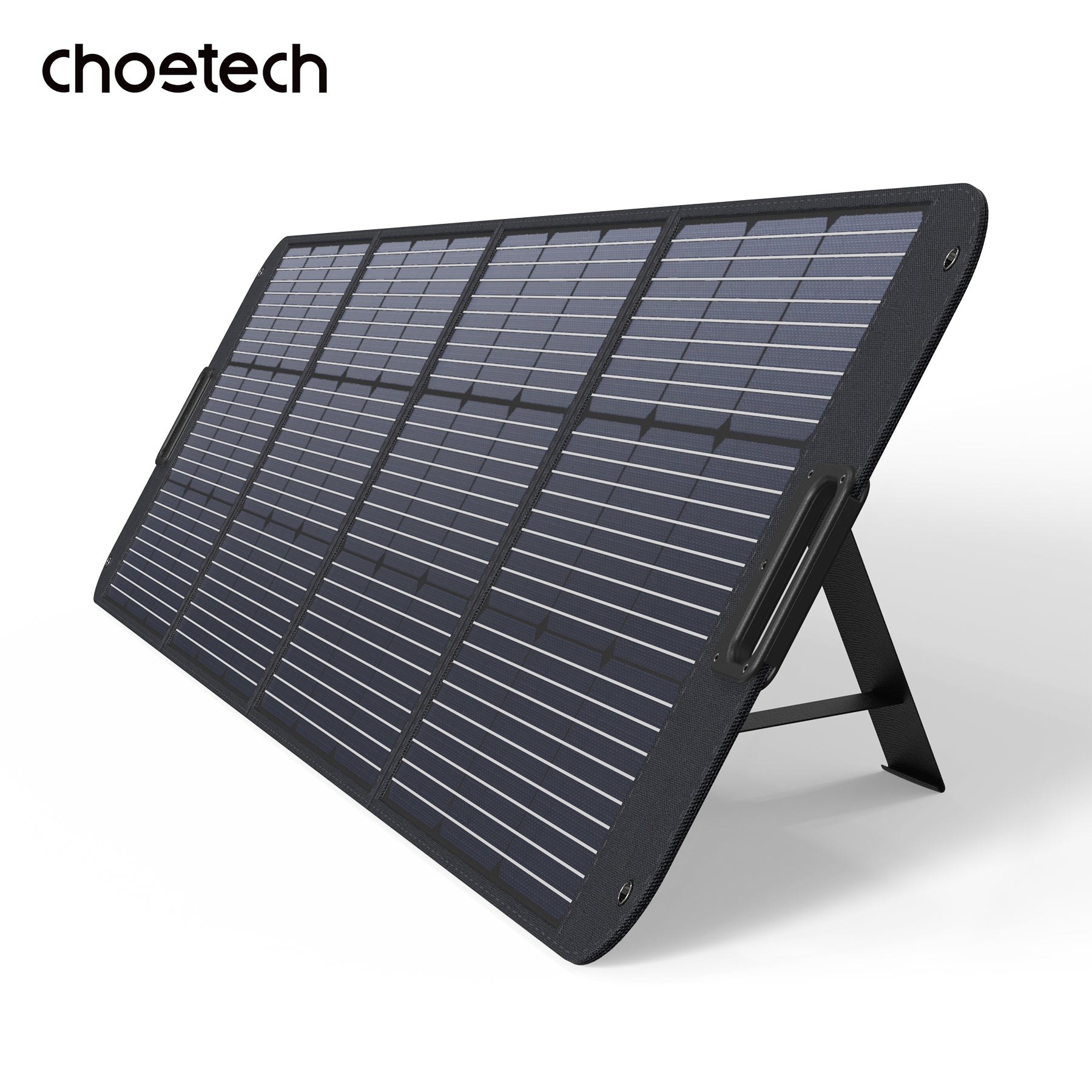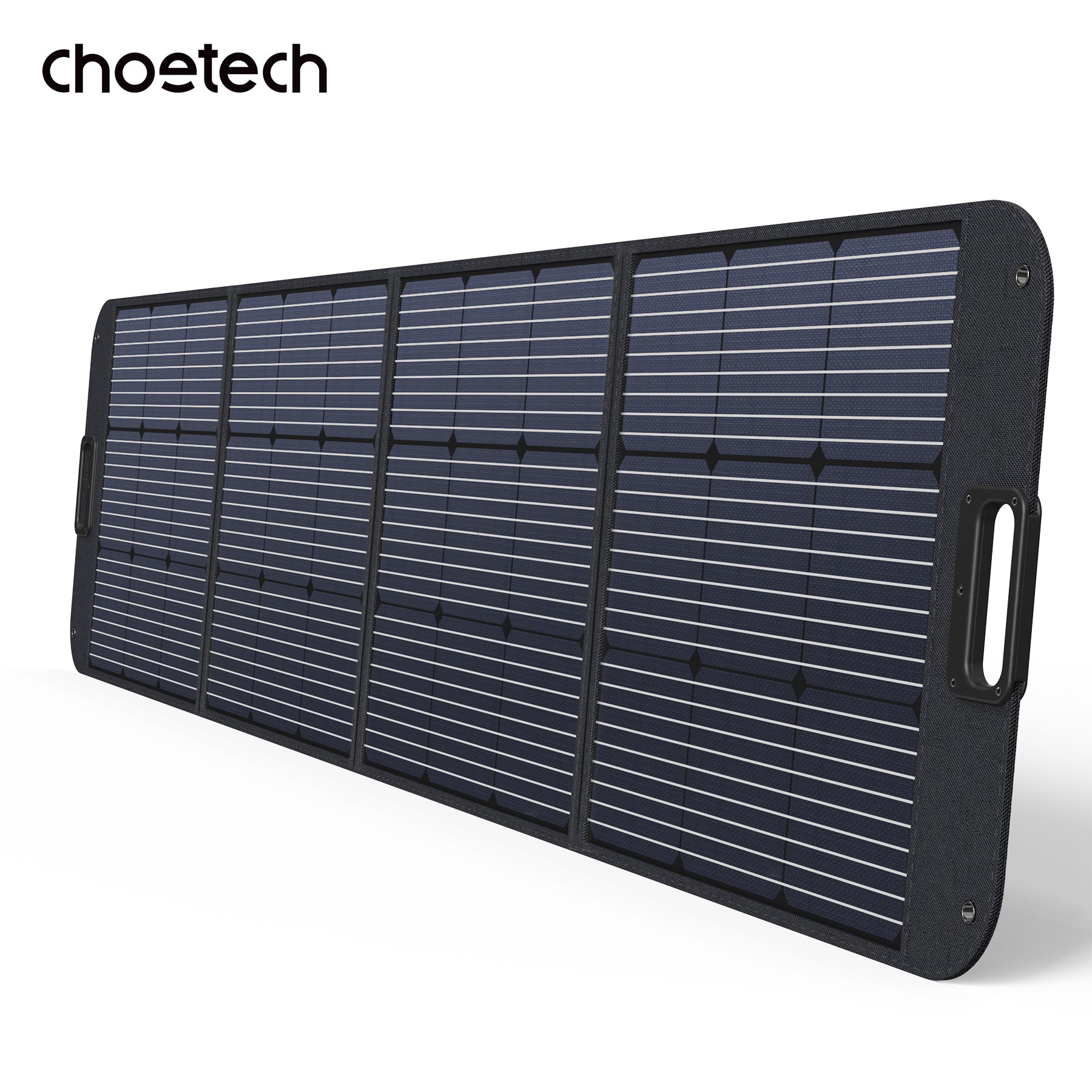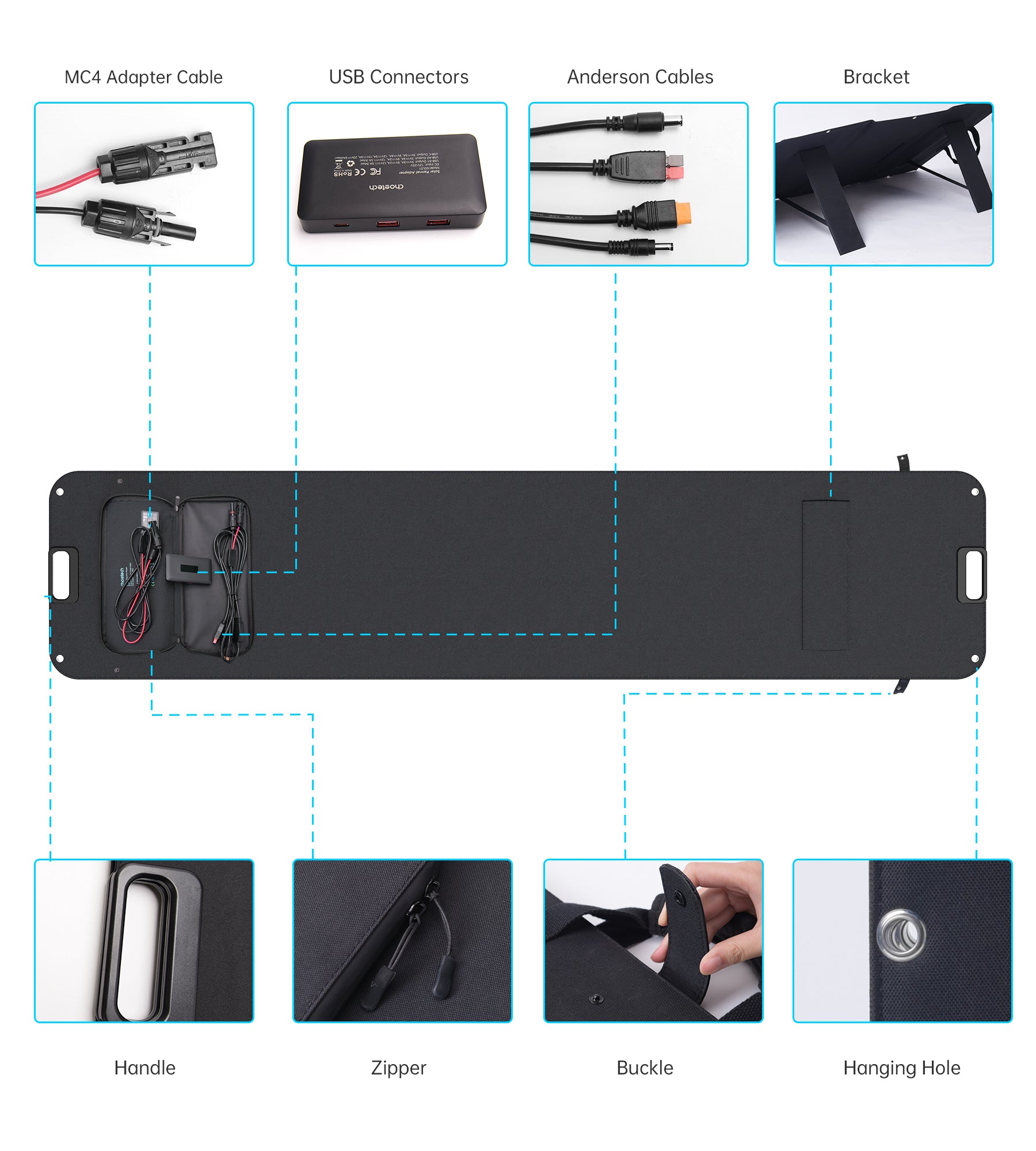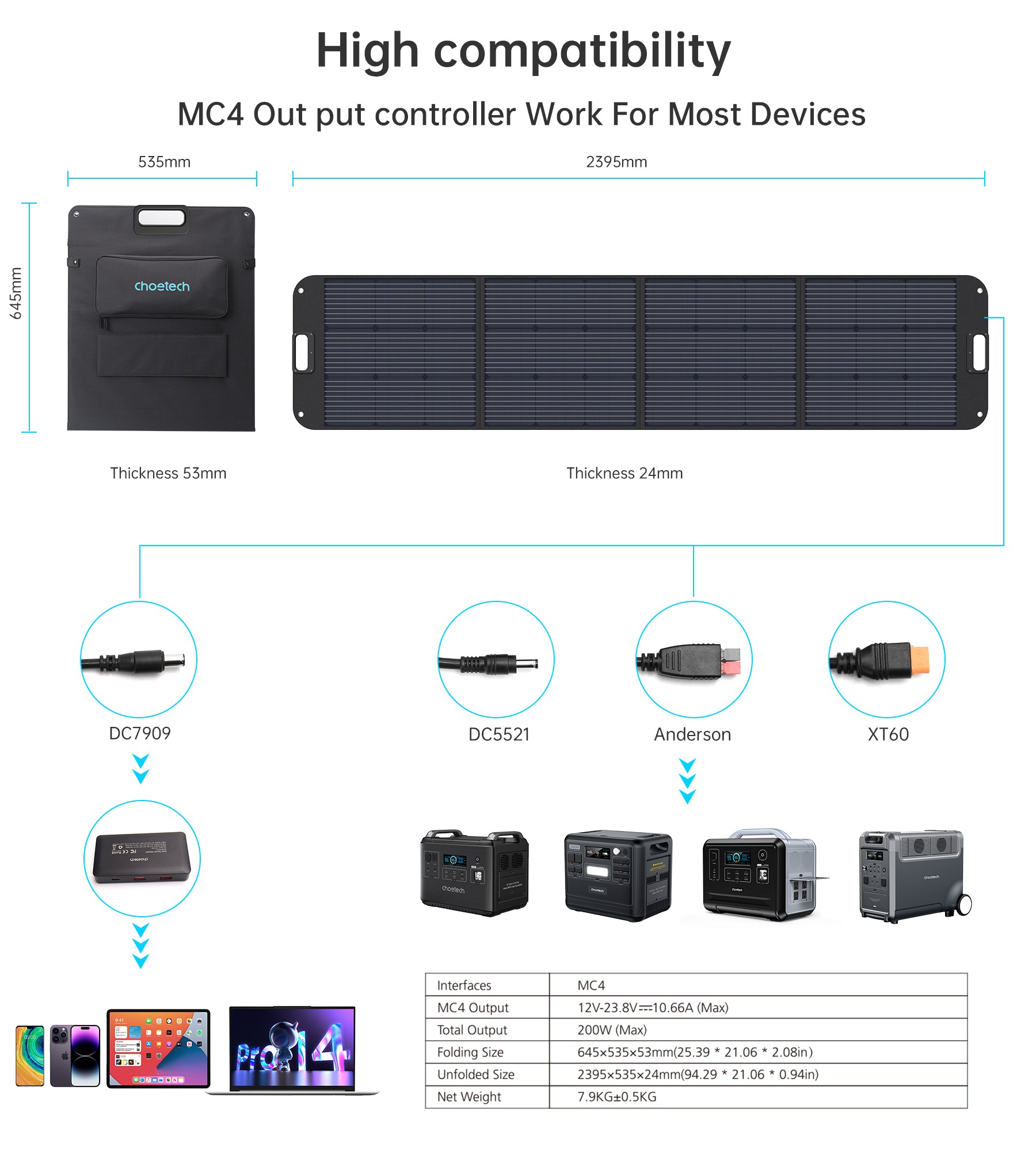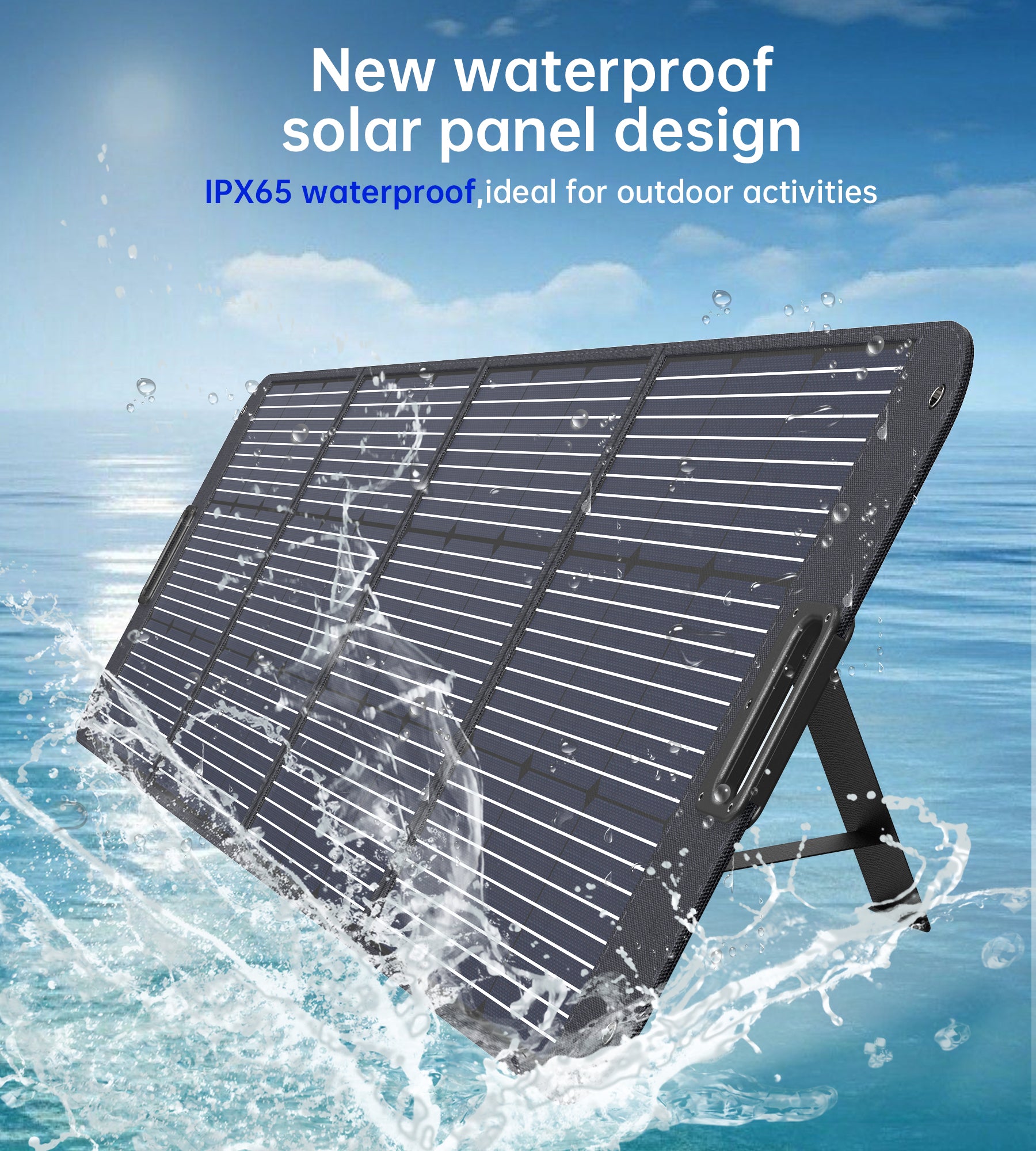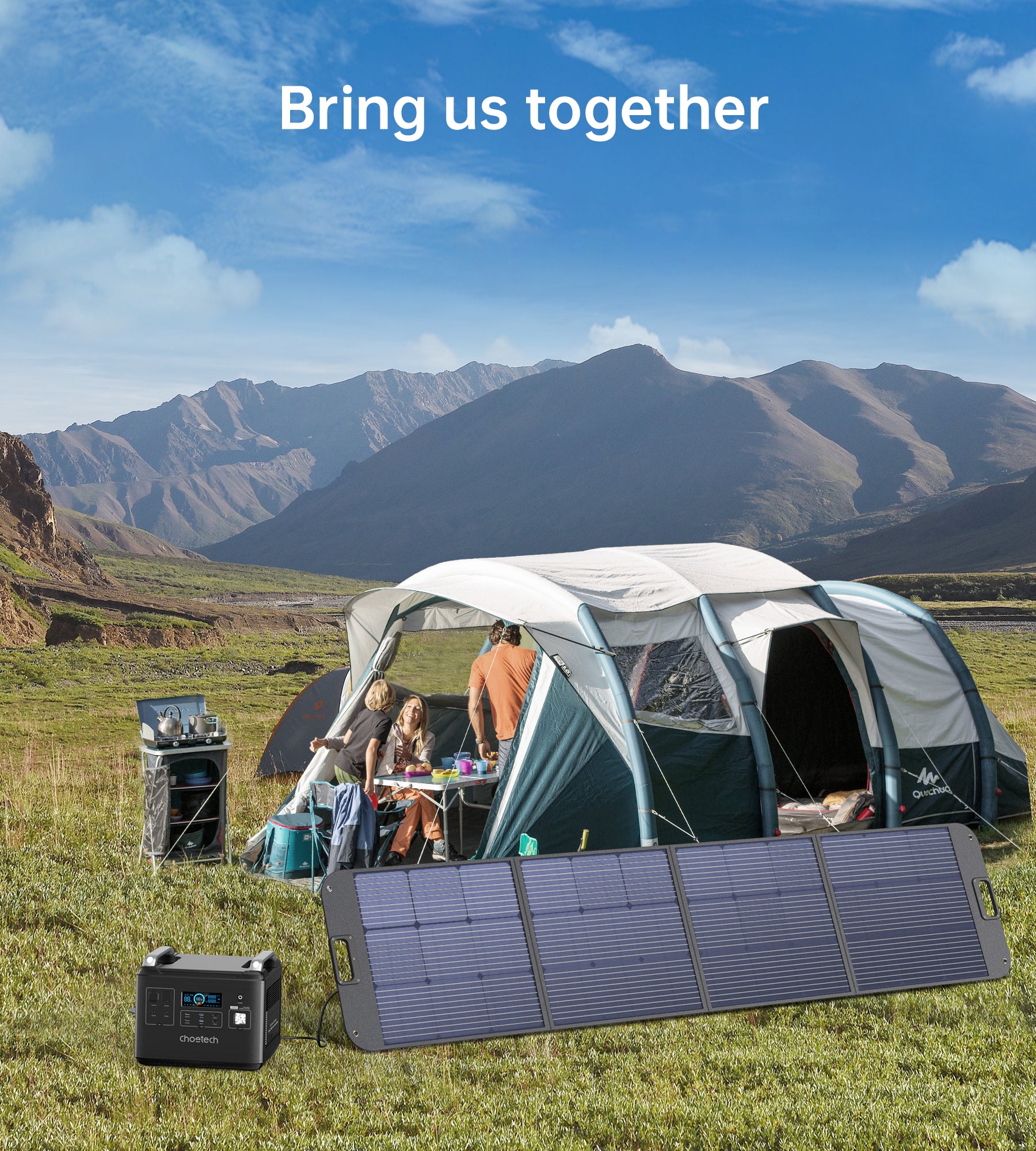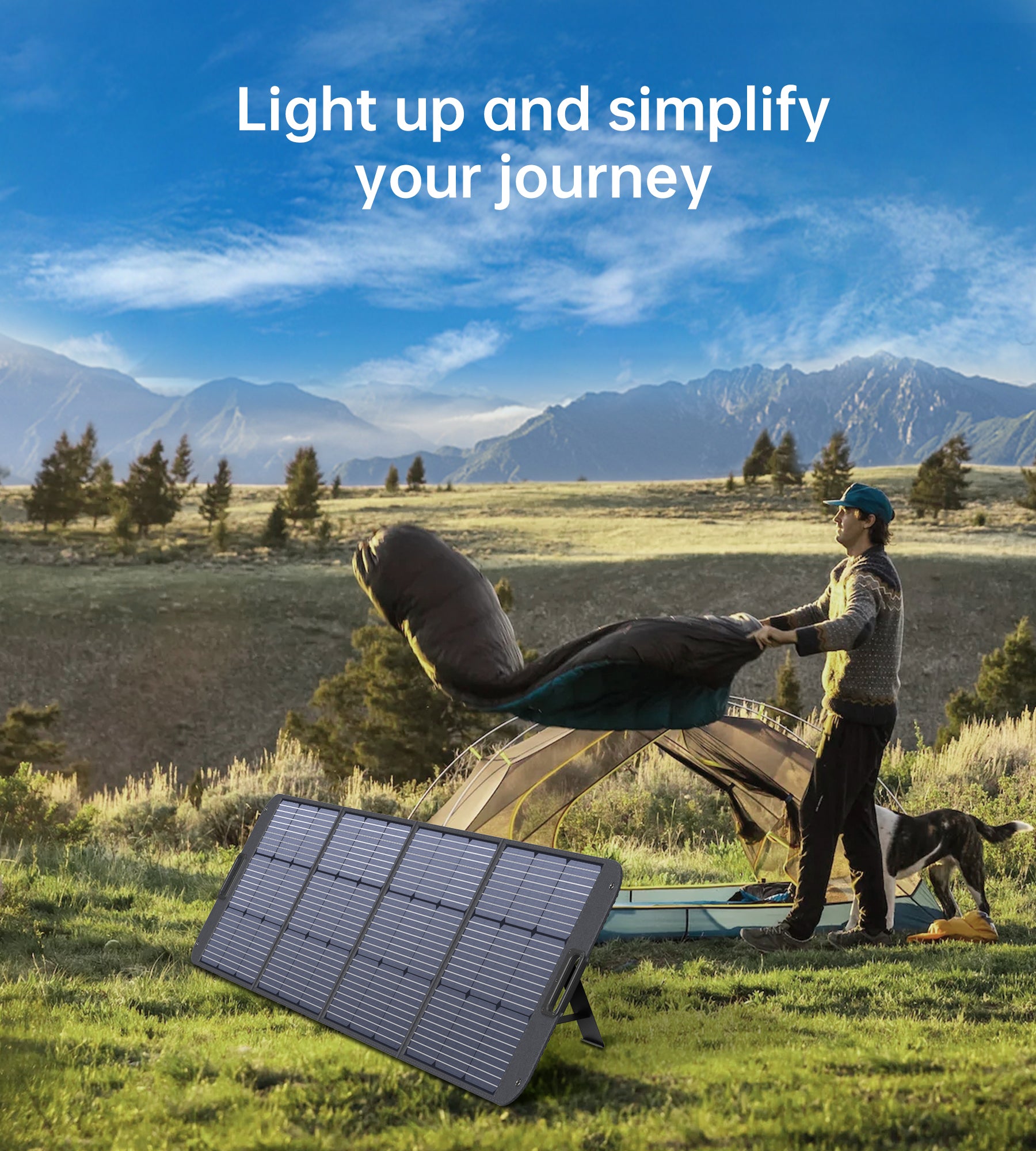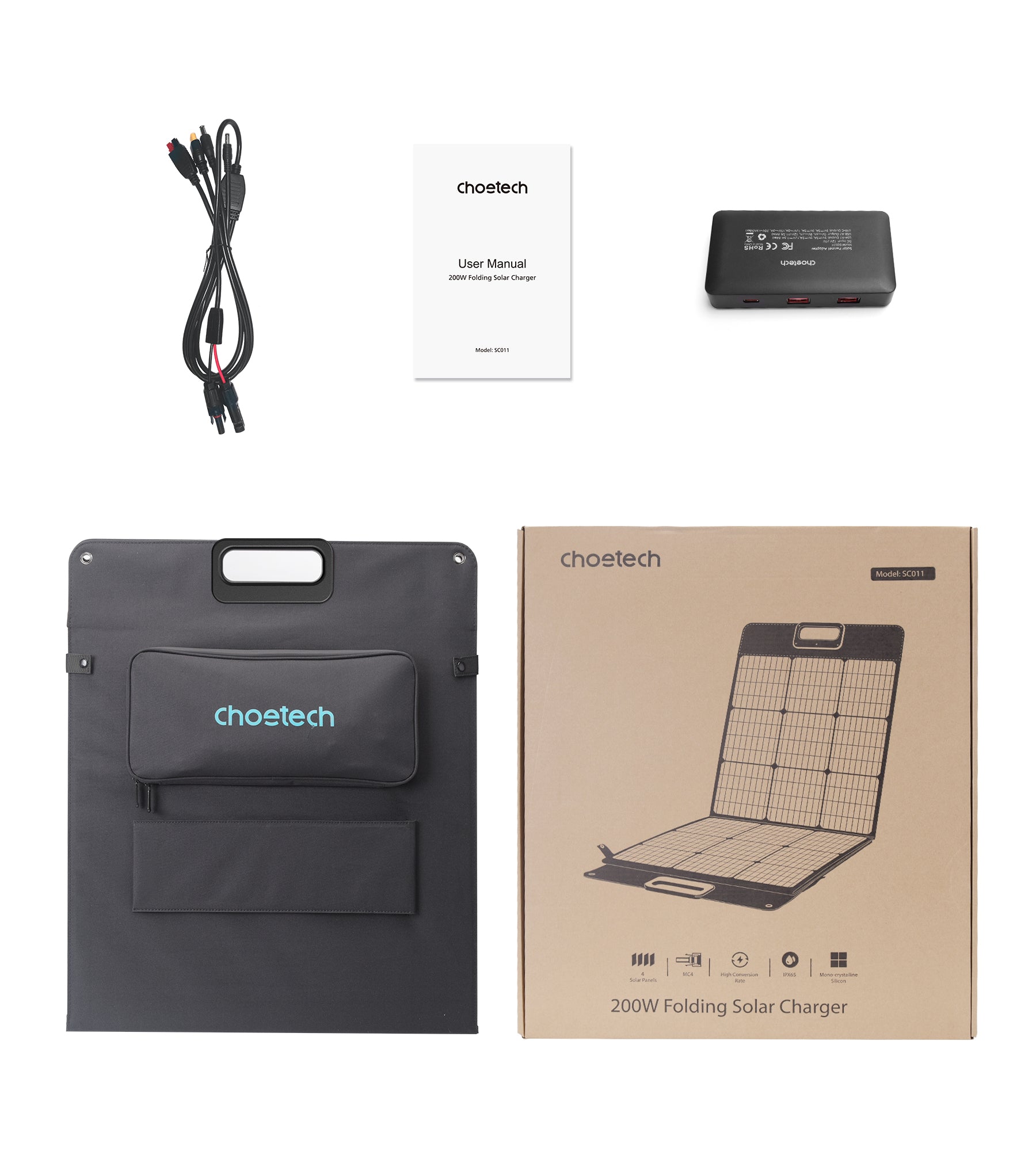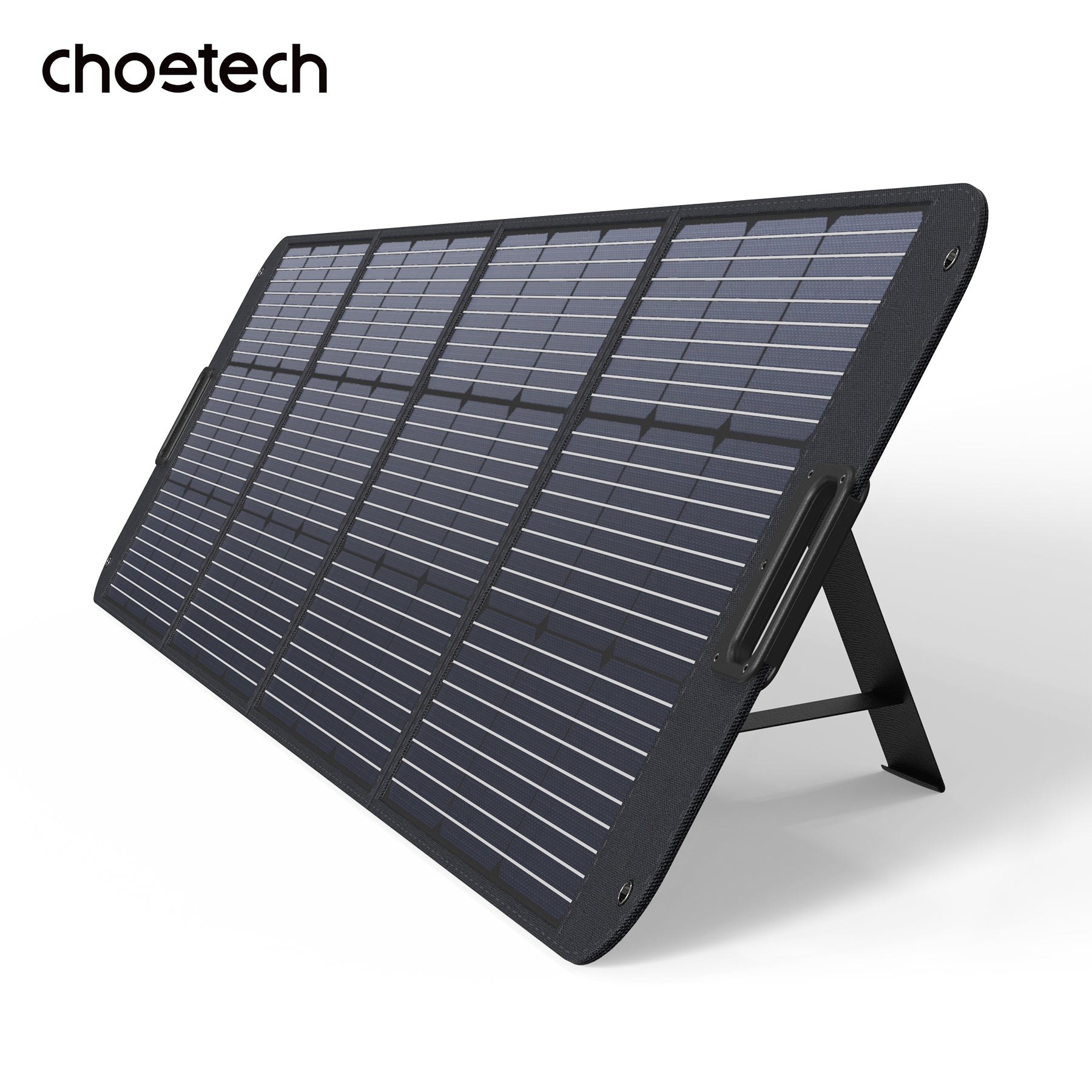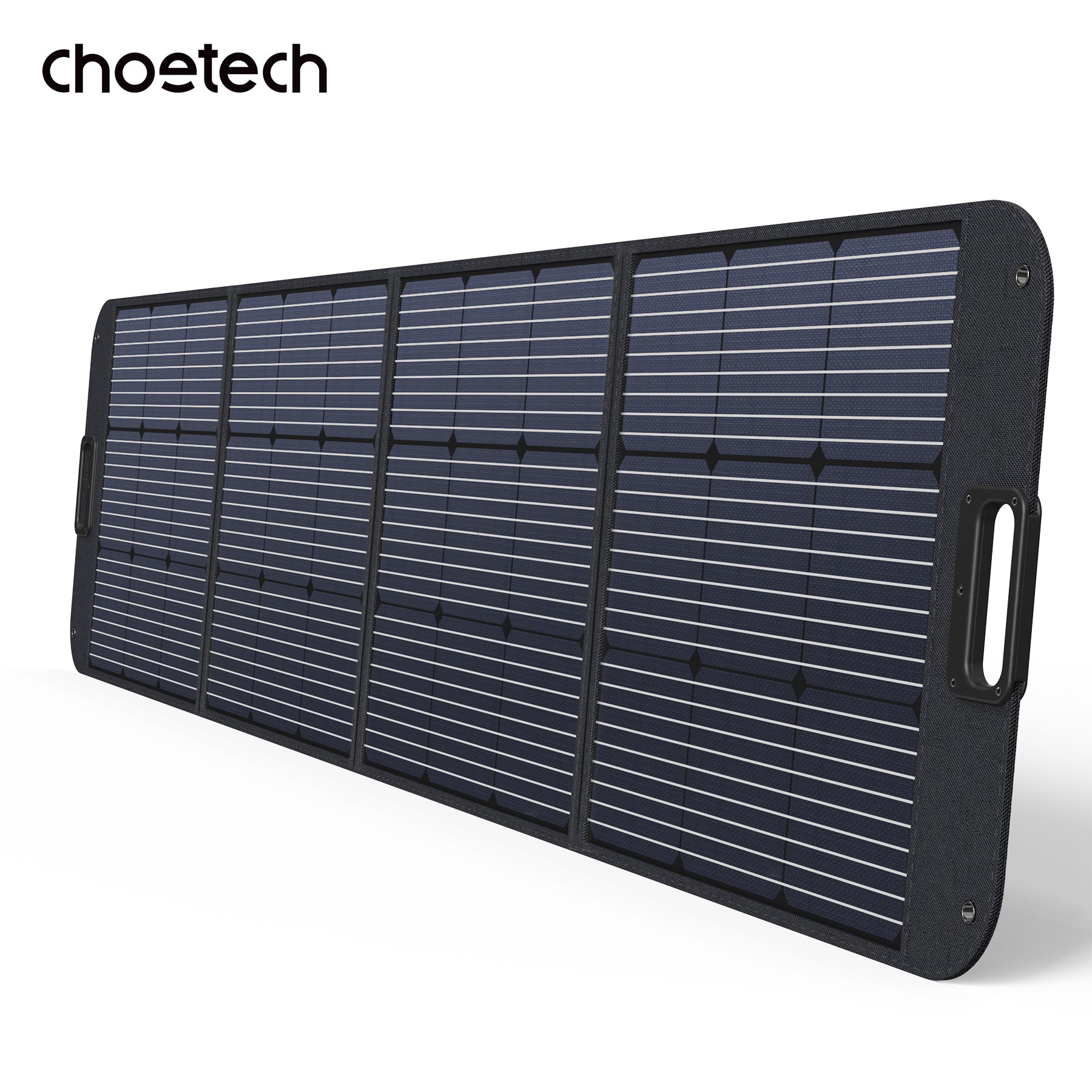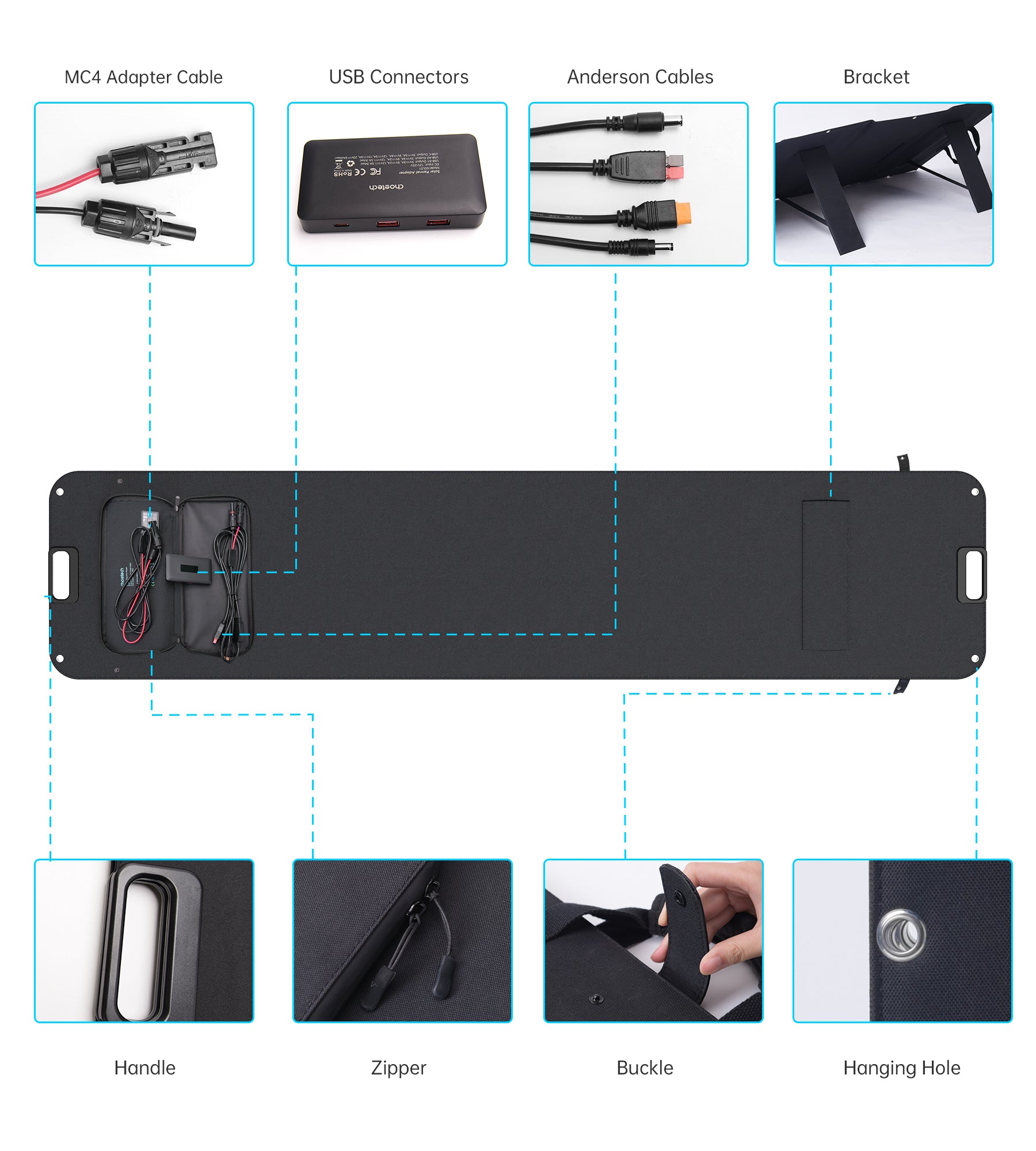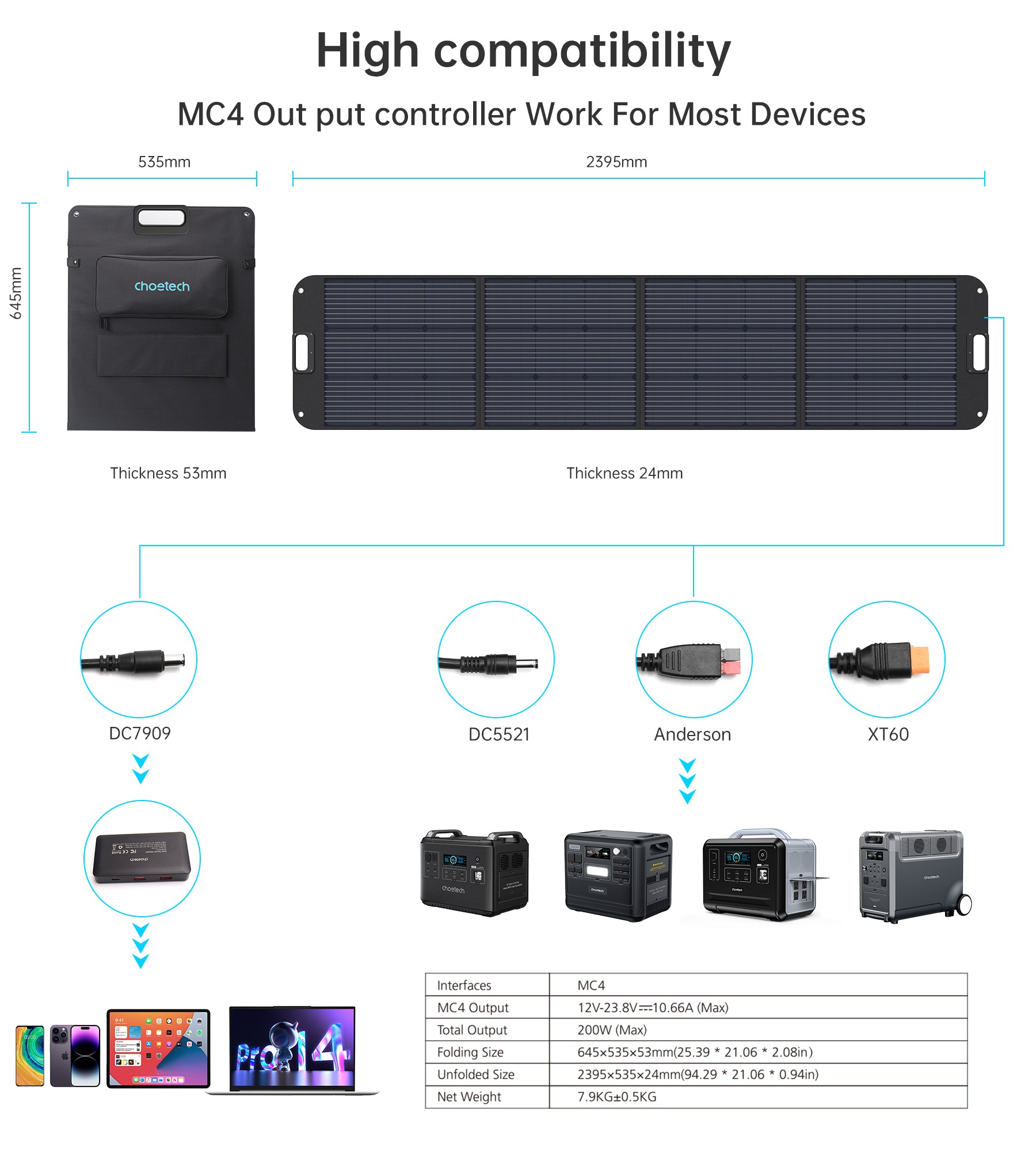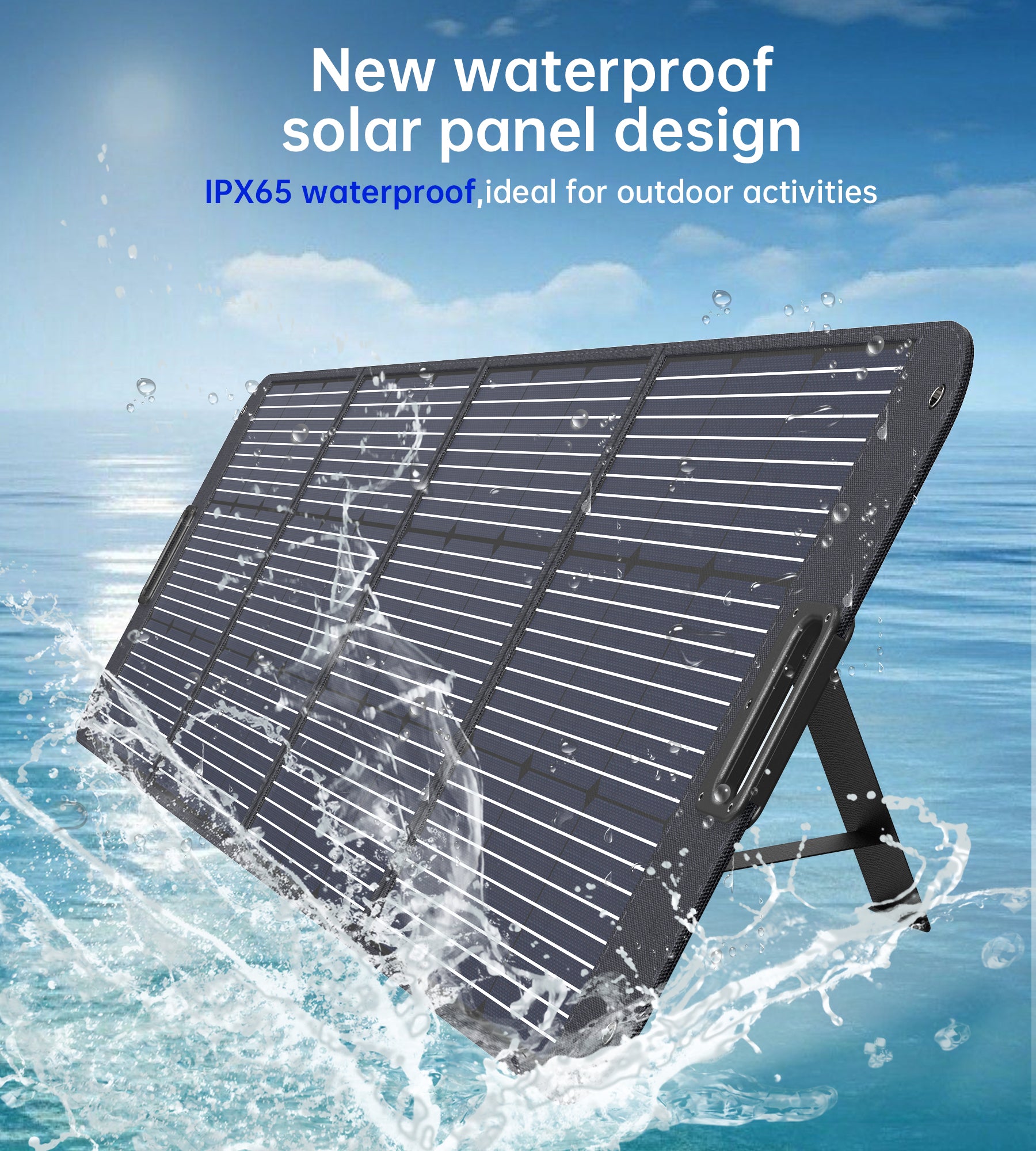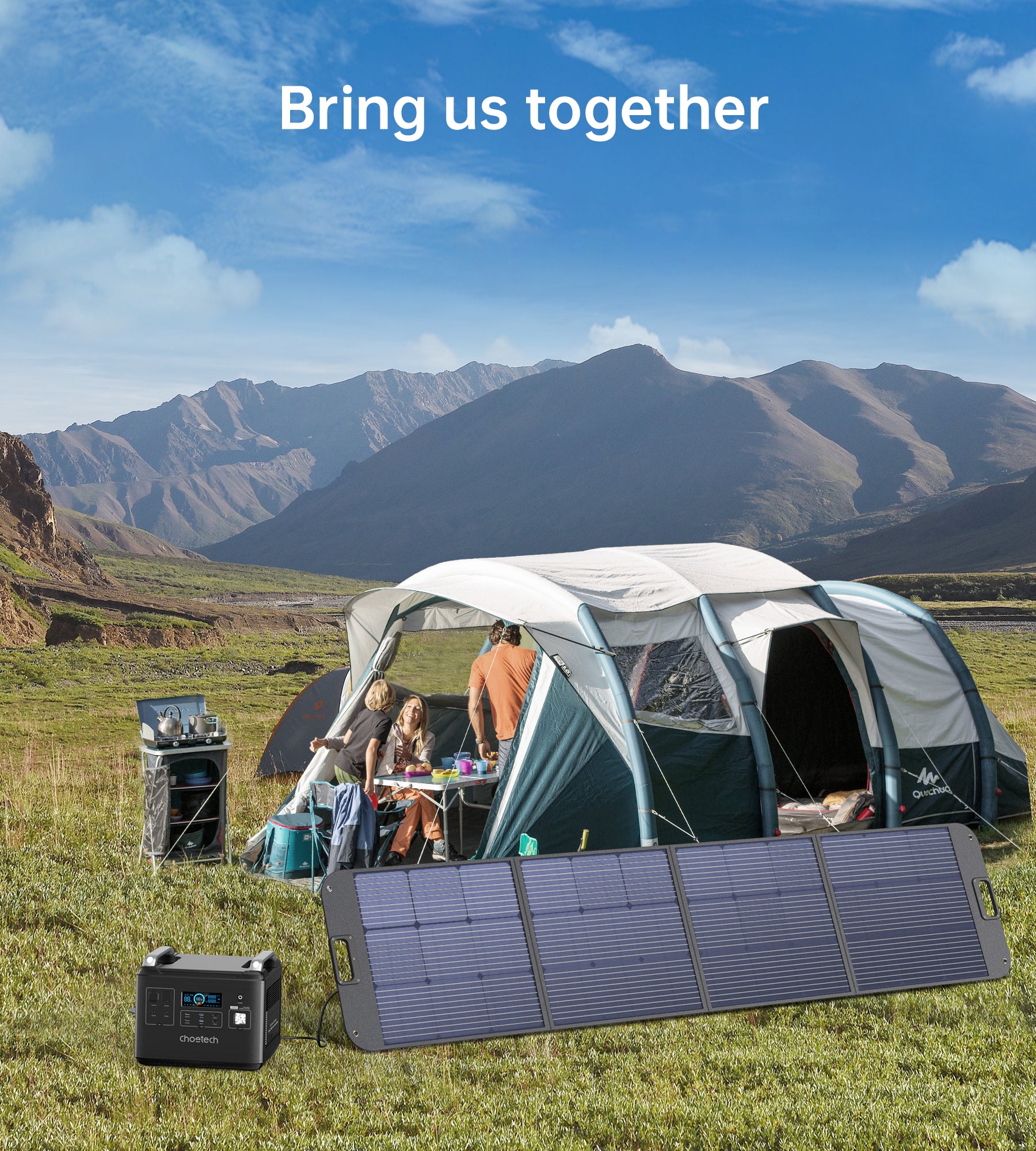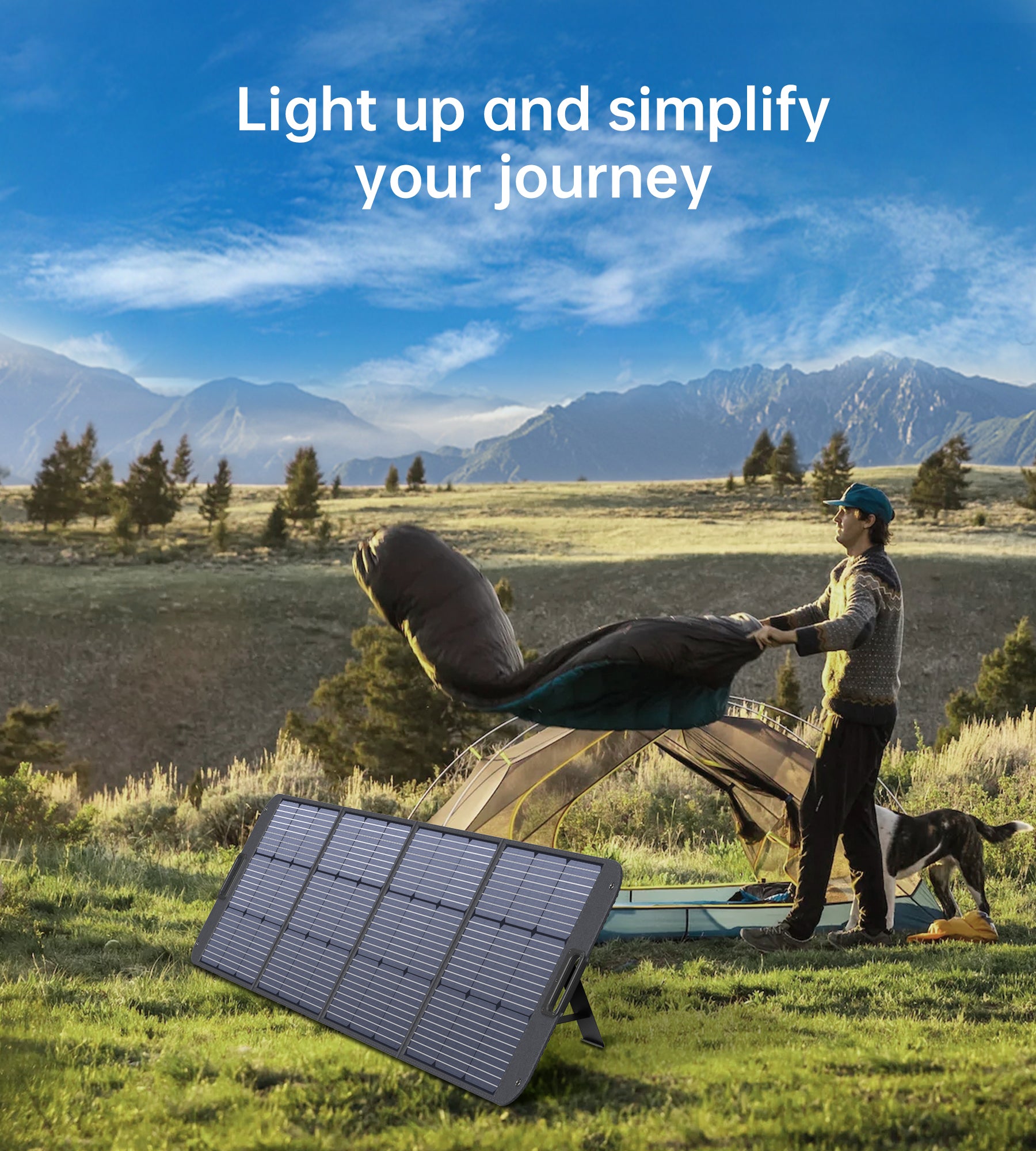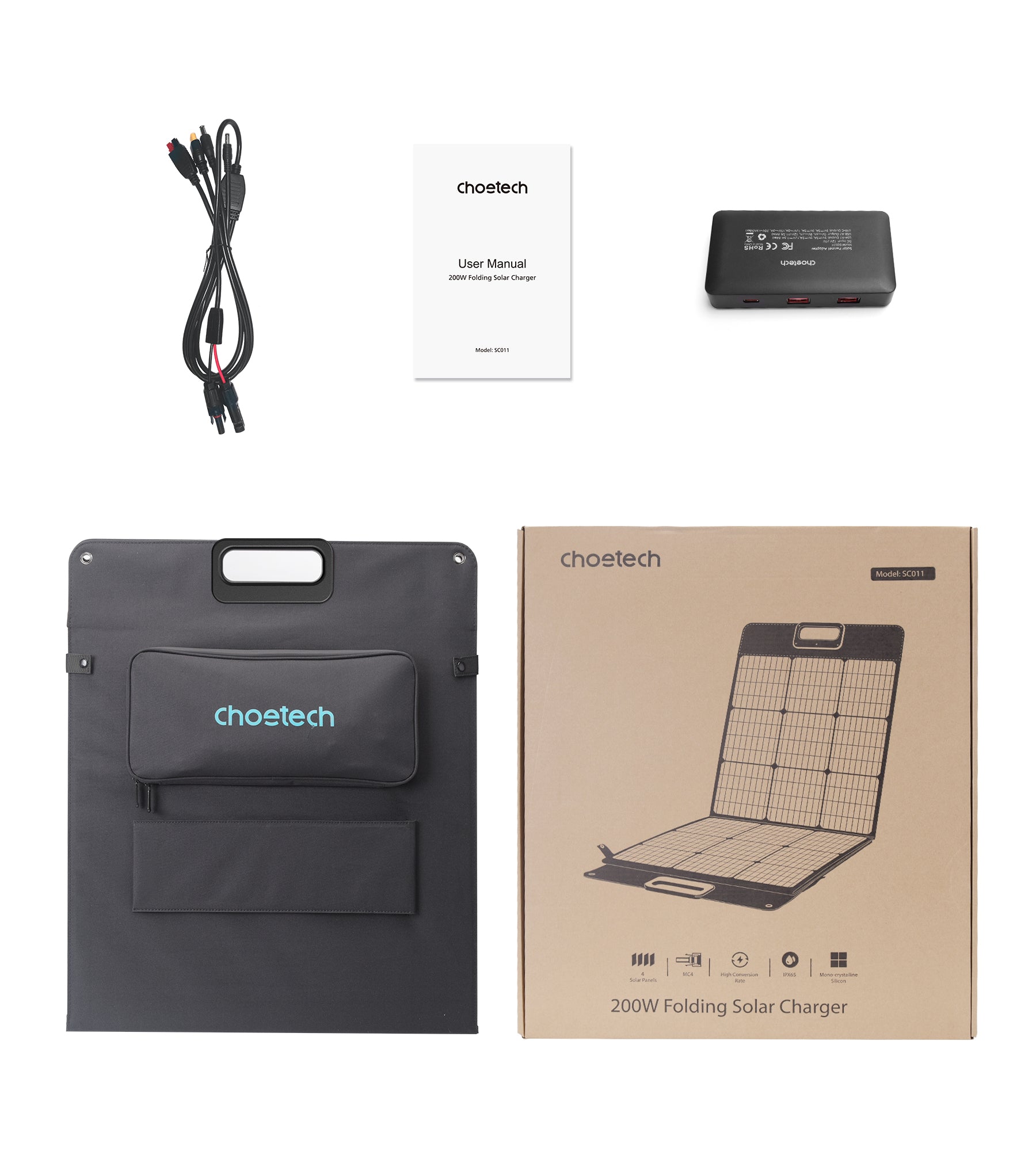 SC011 Choetech 200W Foldable Solar Charger
Choetech's Solar Powered Panel is a great choice for people valuing flexibility. When lots of power but also space and weight are important, our 200W foldable panel is perfect.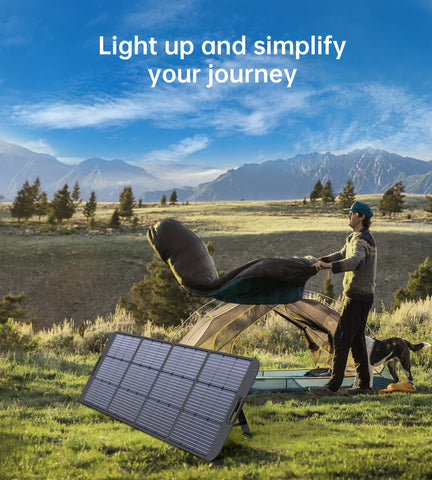 High Conversion Efficiency
The panel includes high efficiency sun-powered cells which make the panel's surface relatively small in comparison to other similar 200W panels. Our panel is suitable if you are looking for a battery solution while you are out on your camping, RV tour or just enjoying outdoor activities with your friends for an extended period of time.
Portable Design
The panel won't take up much of your space: when unfolded it's 243x53cm, when folded it's 65x53cm and weighs just 8.1kg.  Unfold the panel and place it at a 45 degree angle to the sun to get the best charging experience.