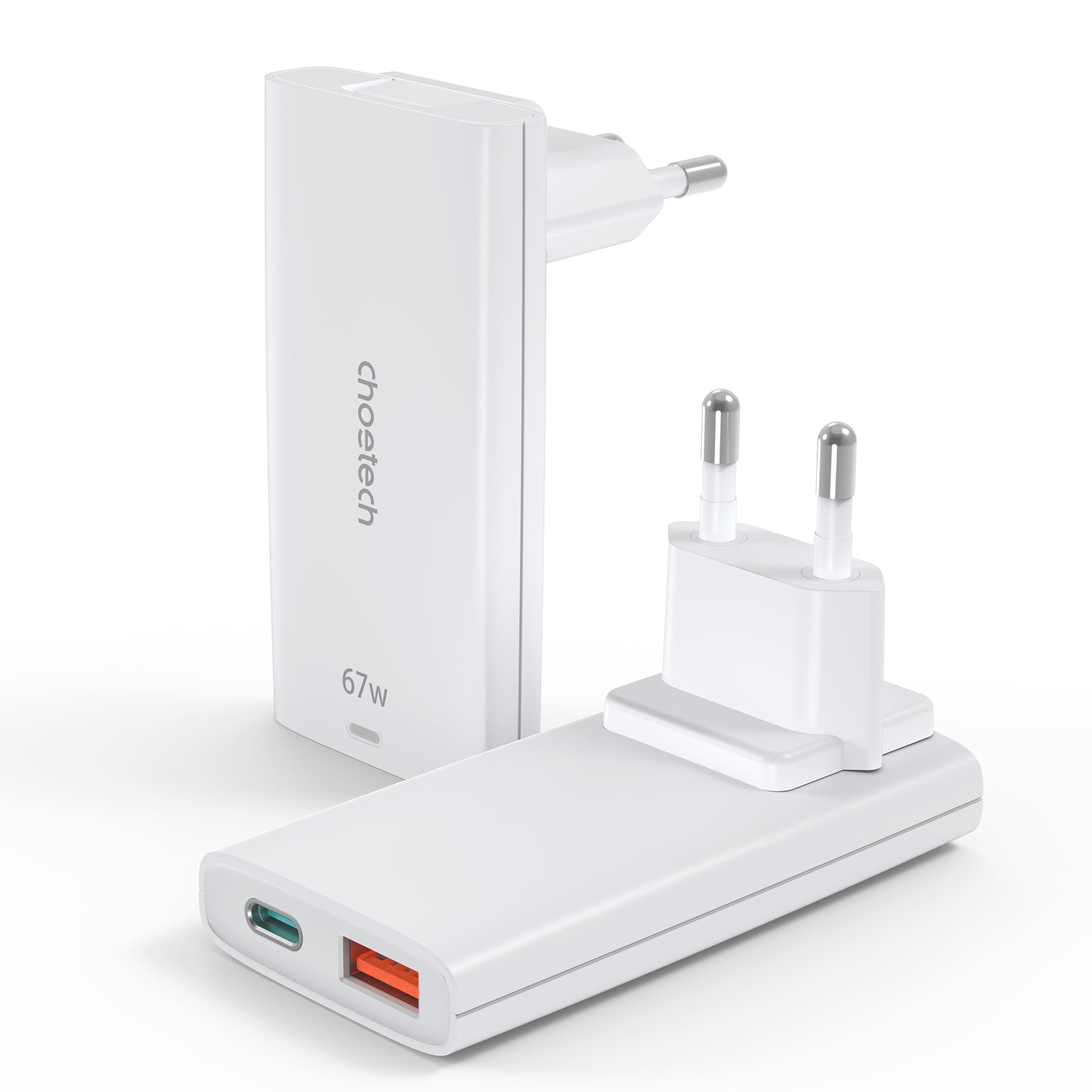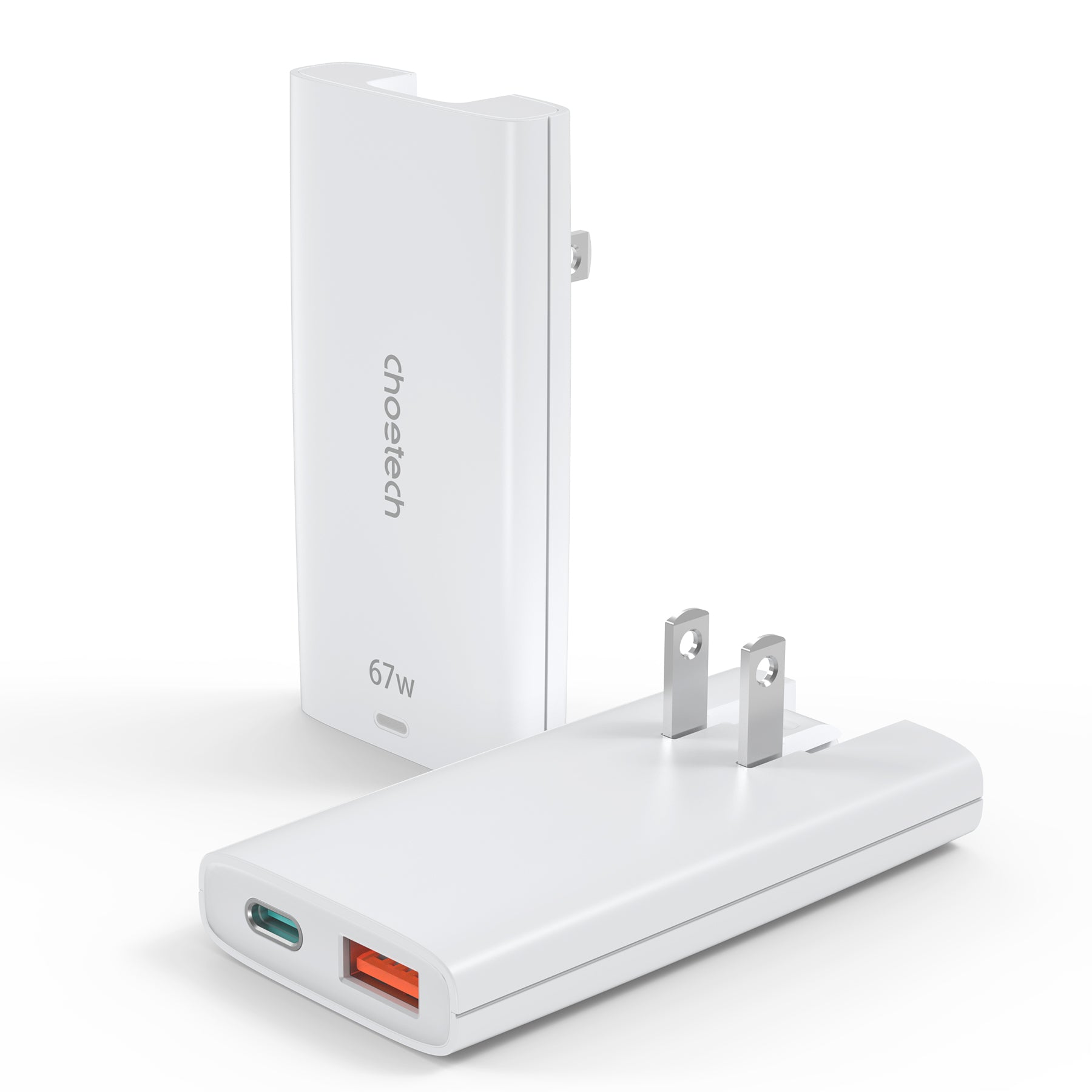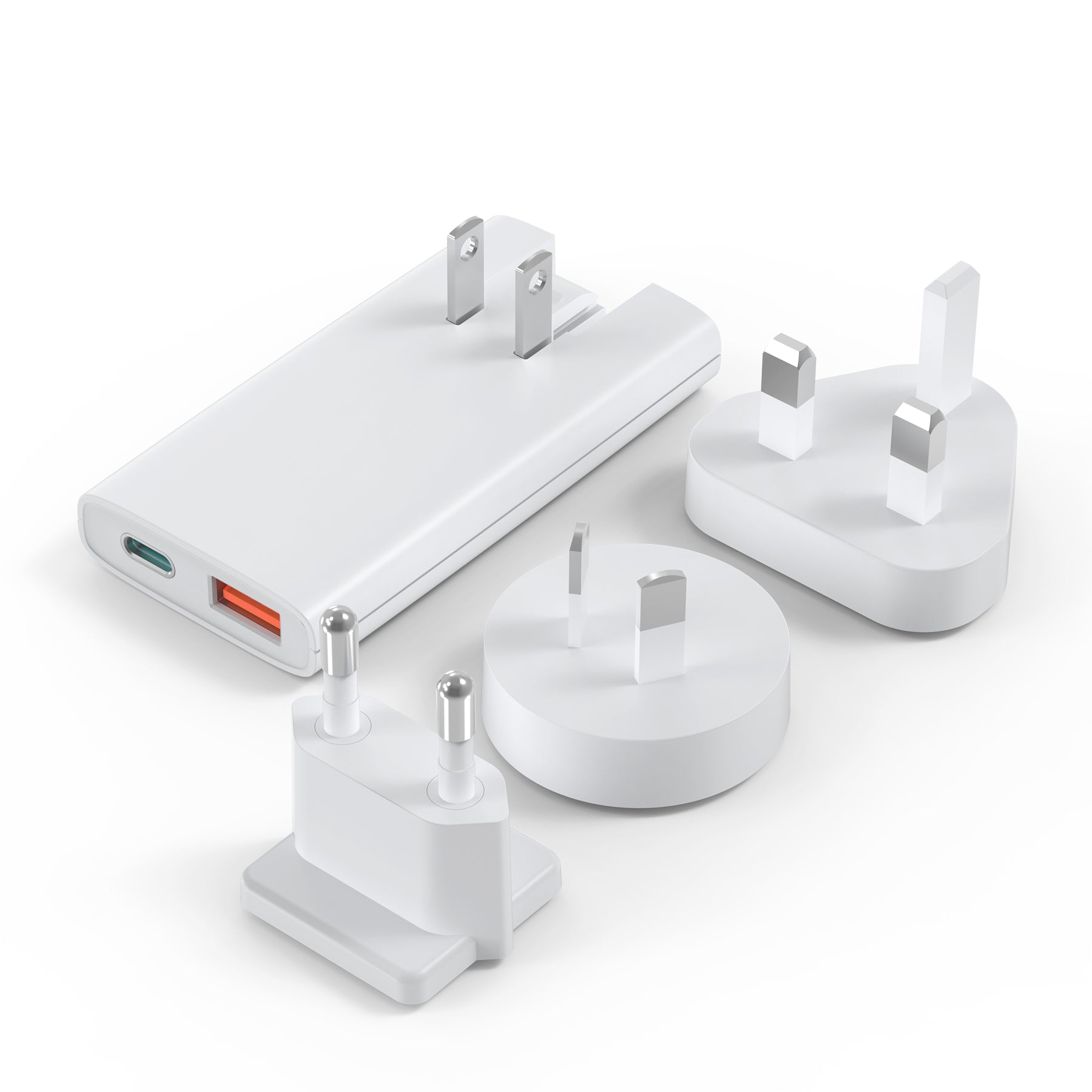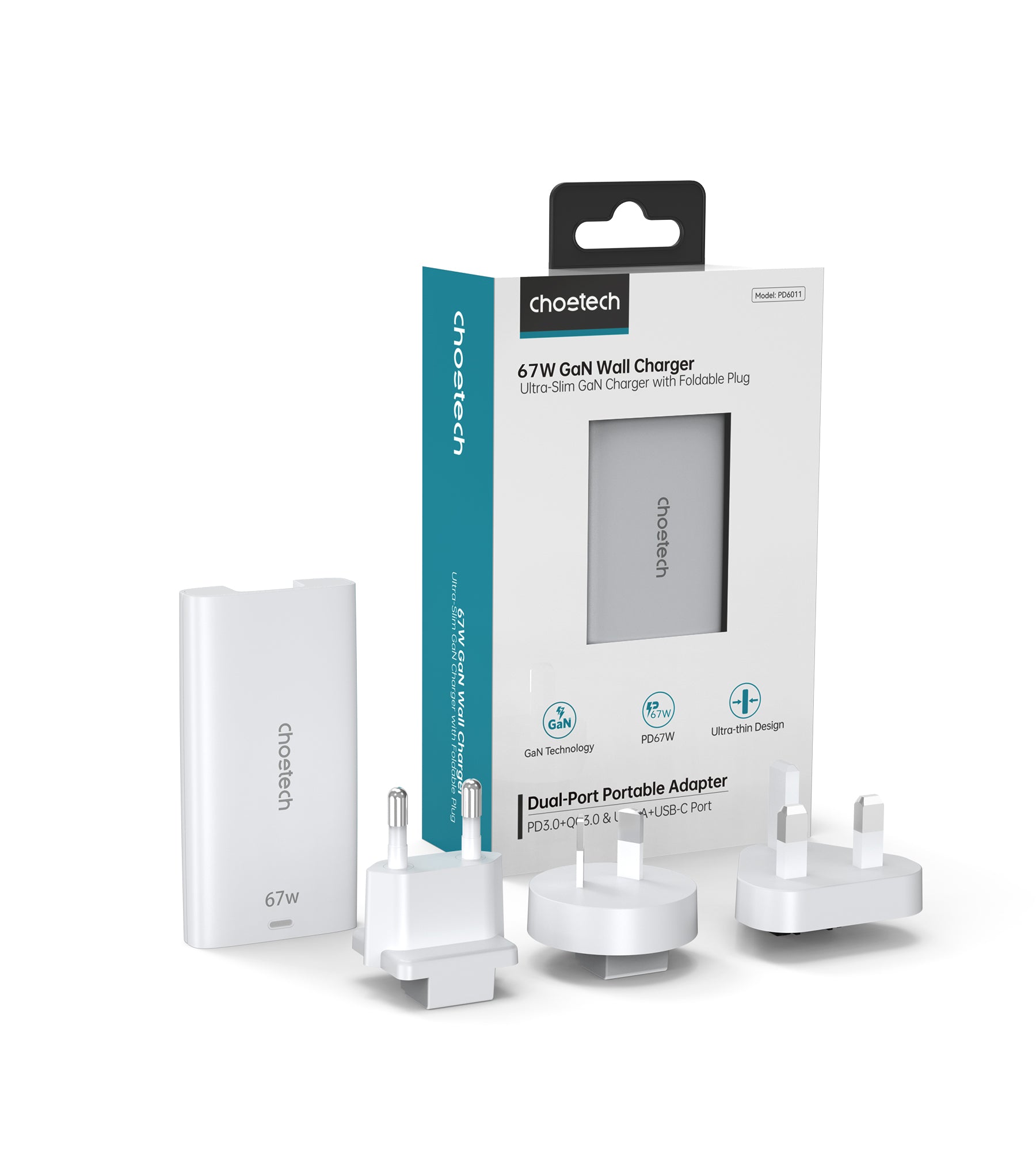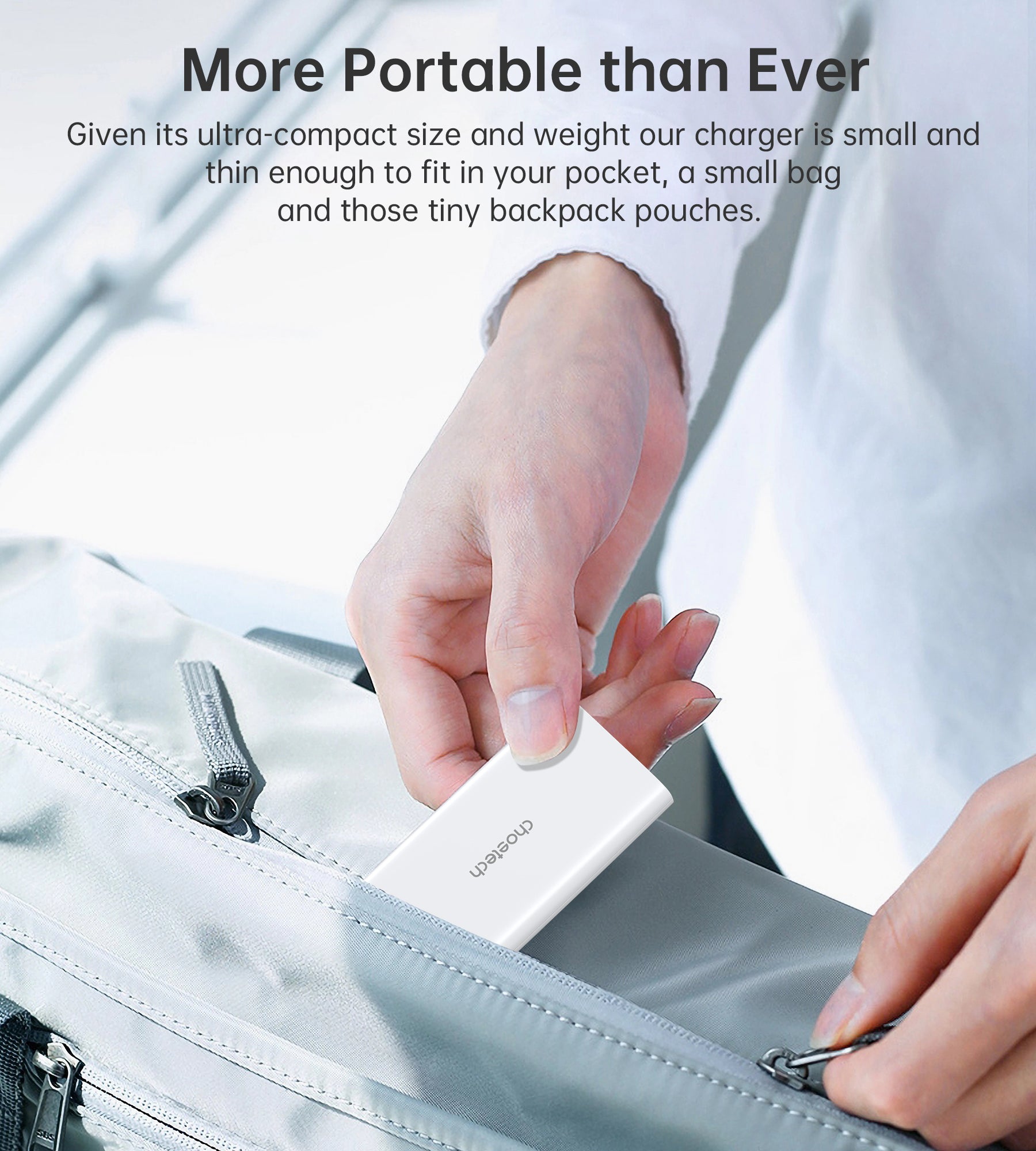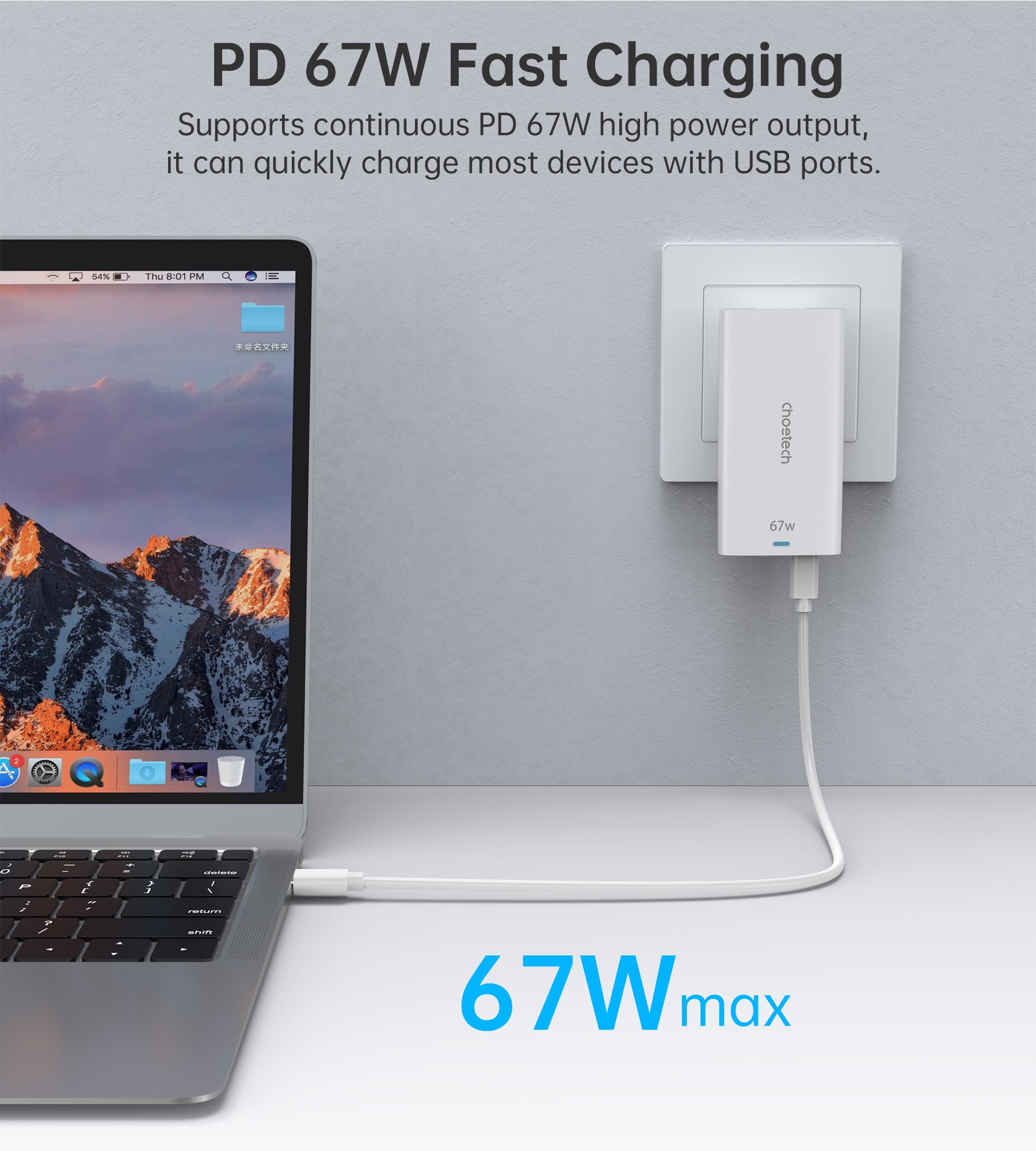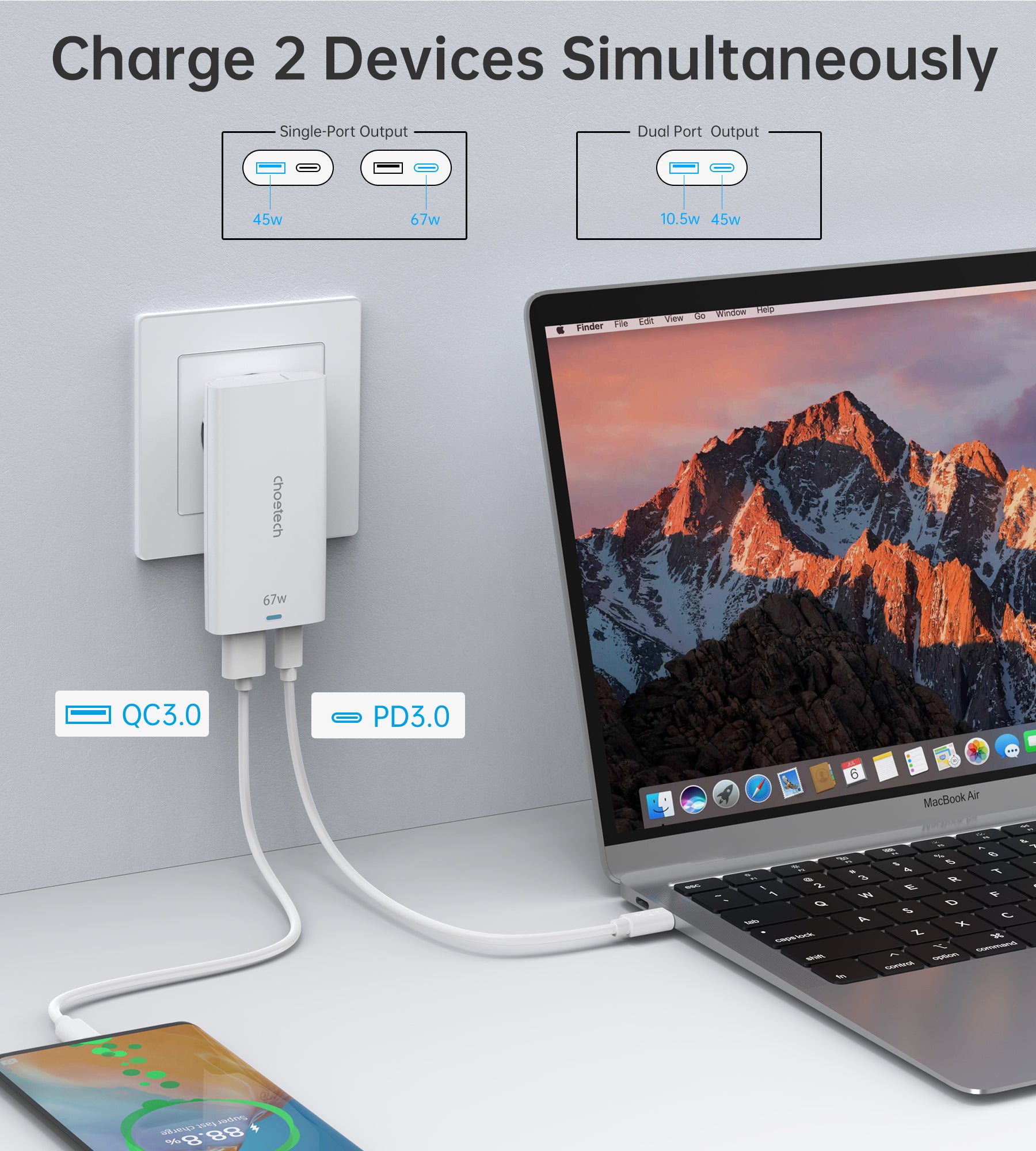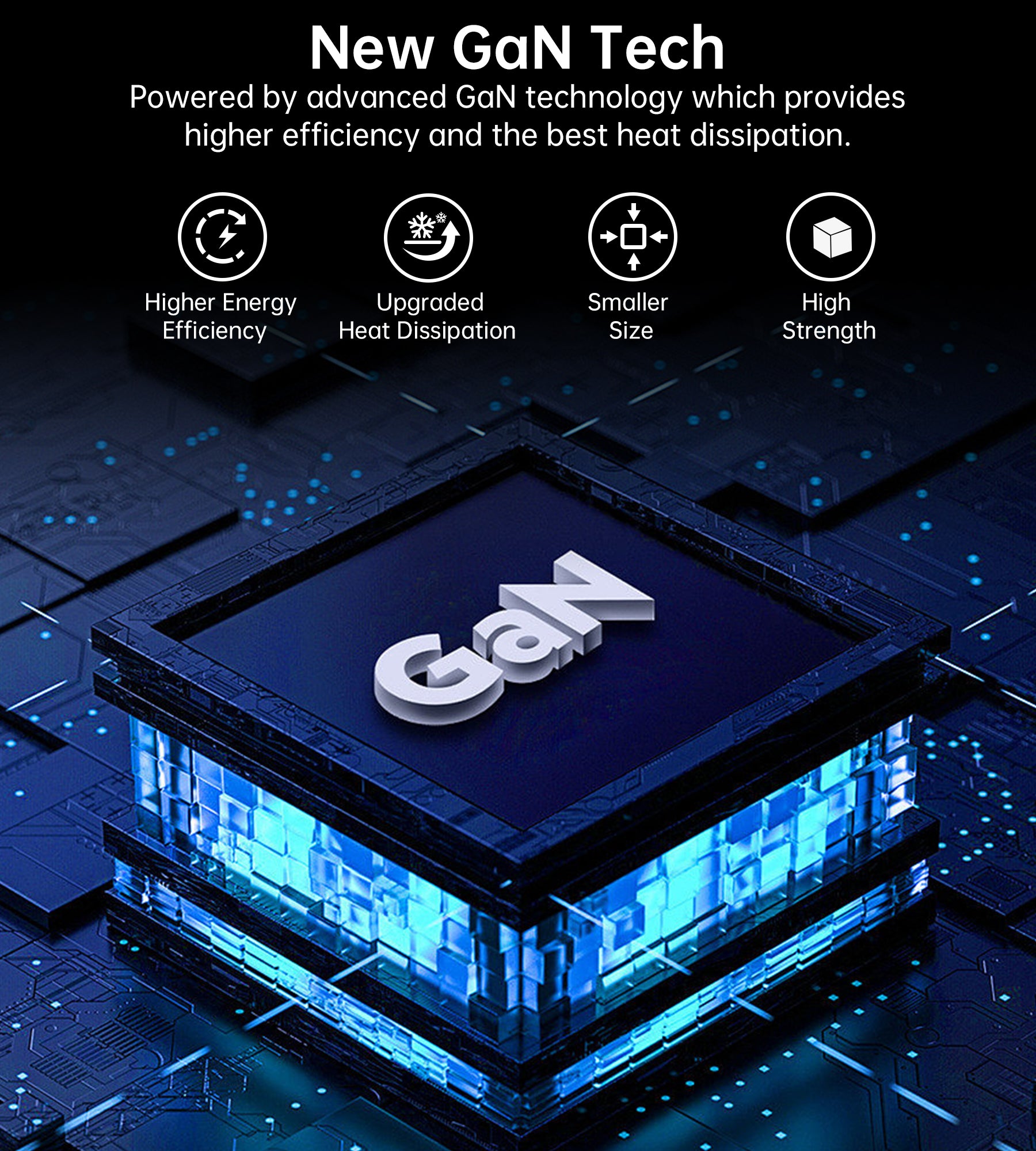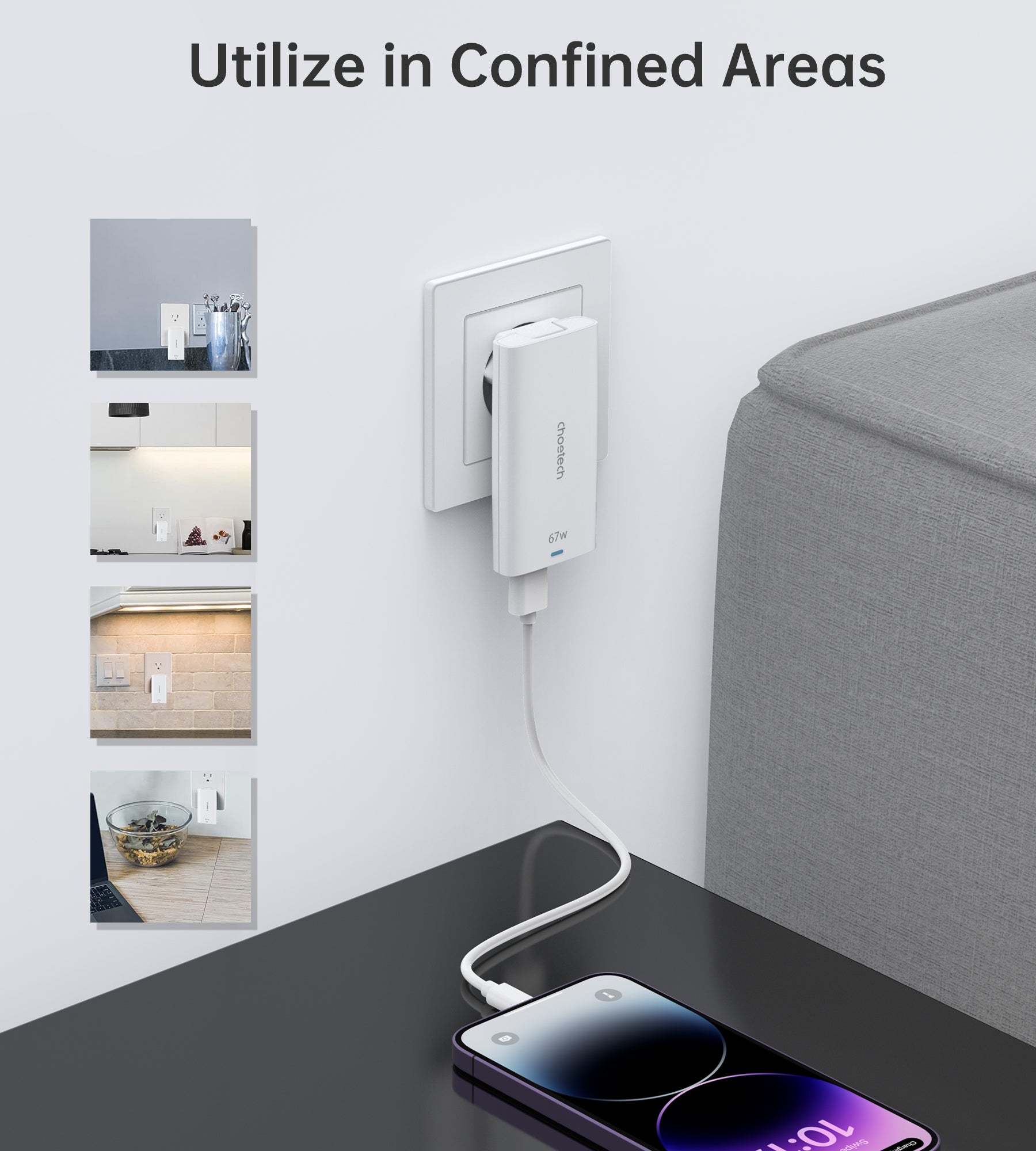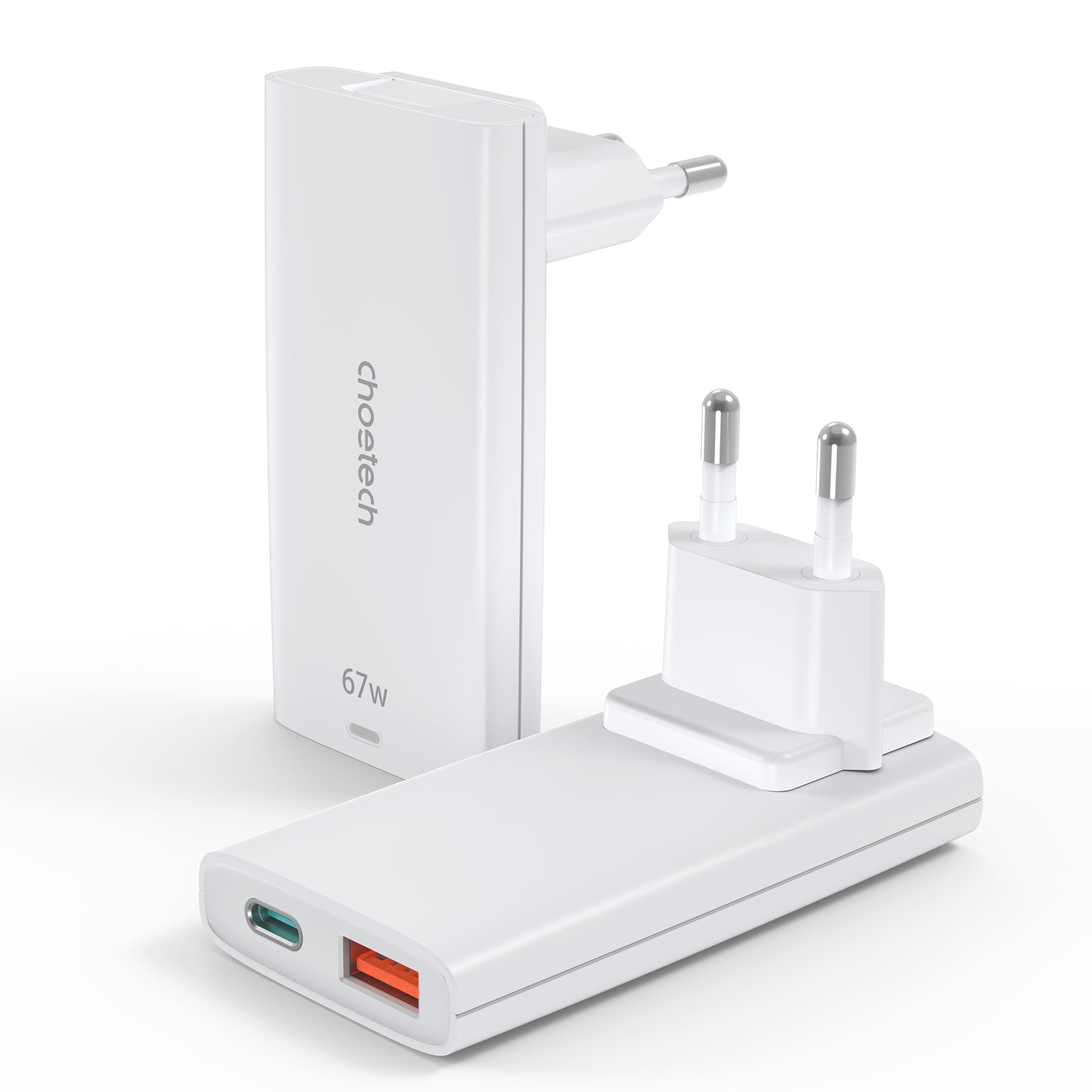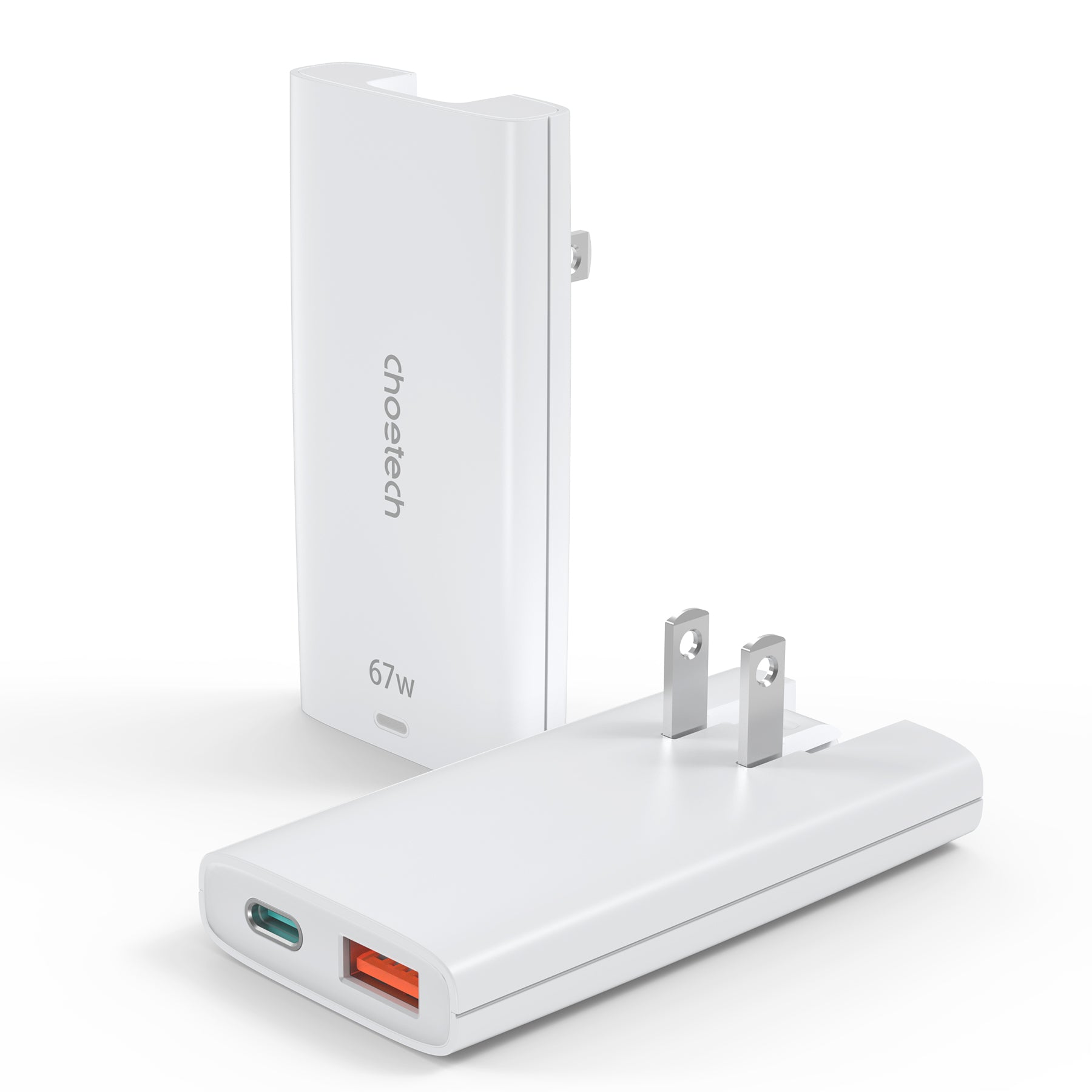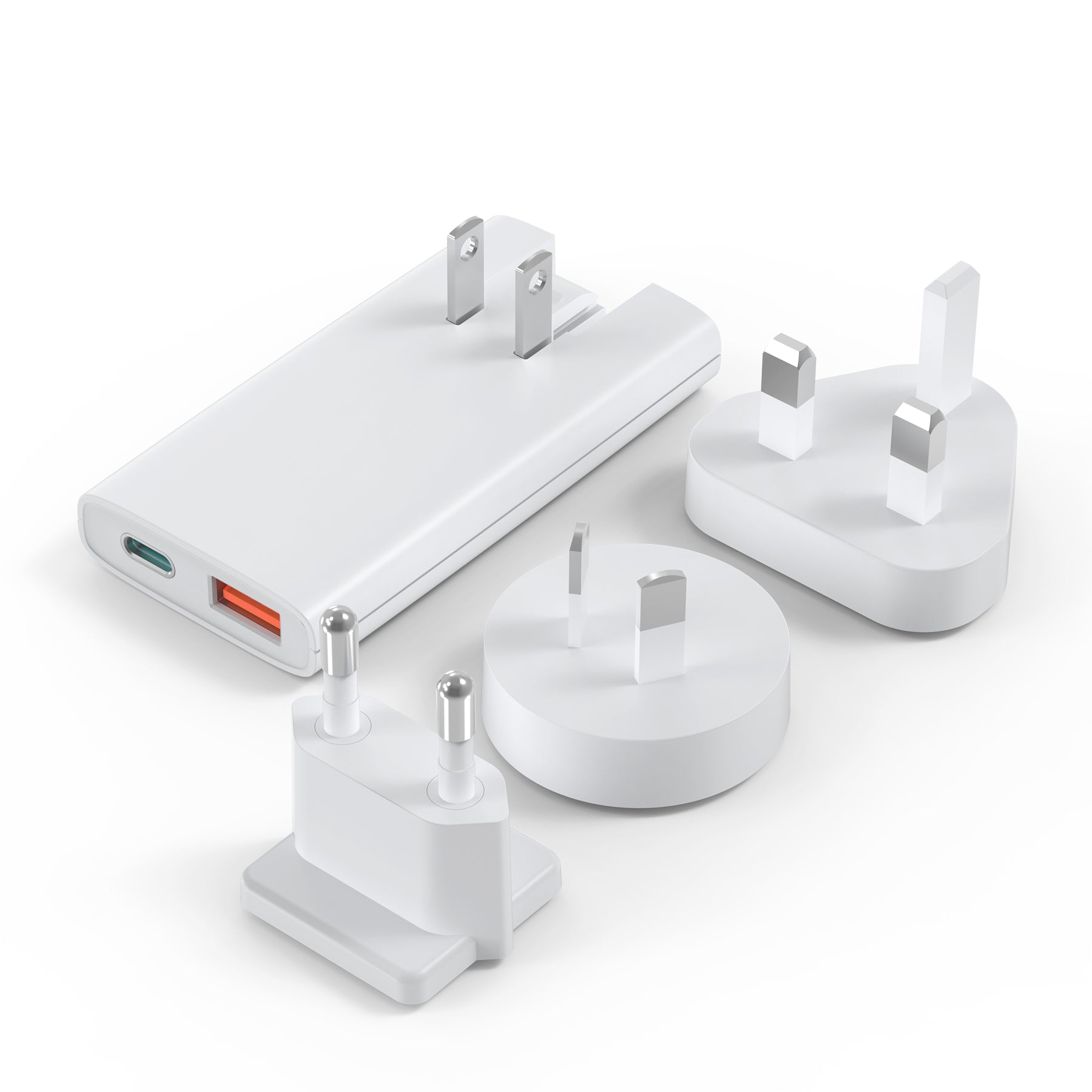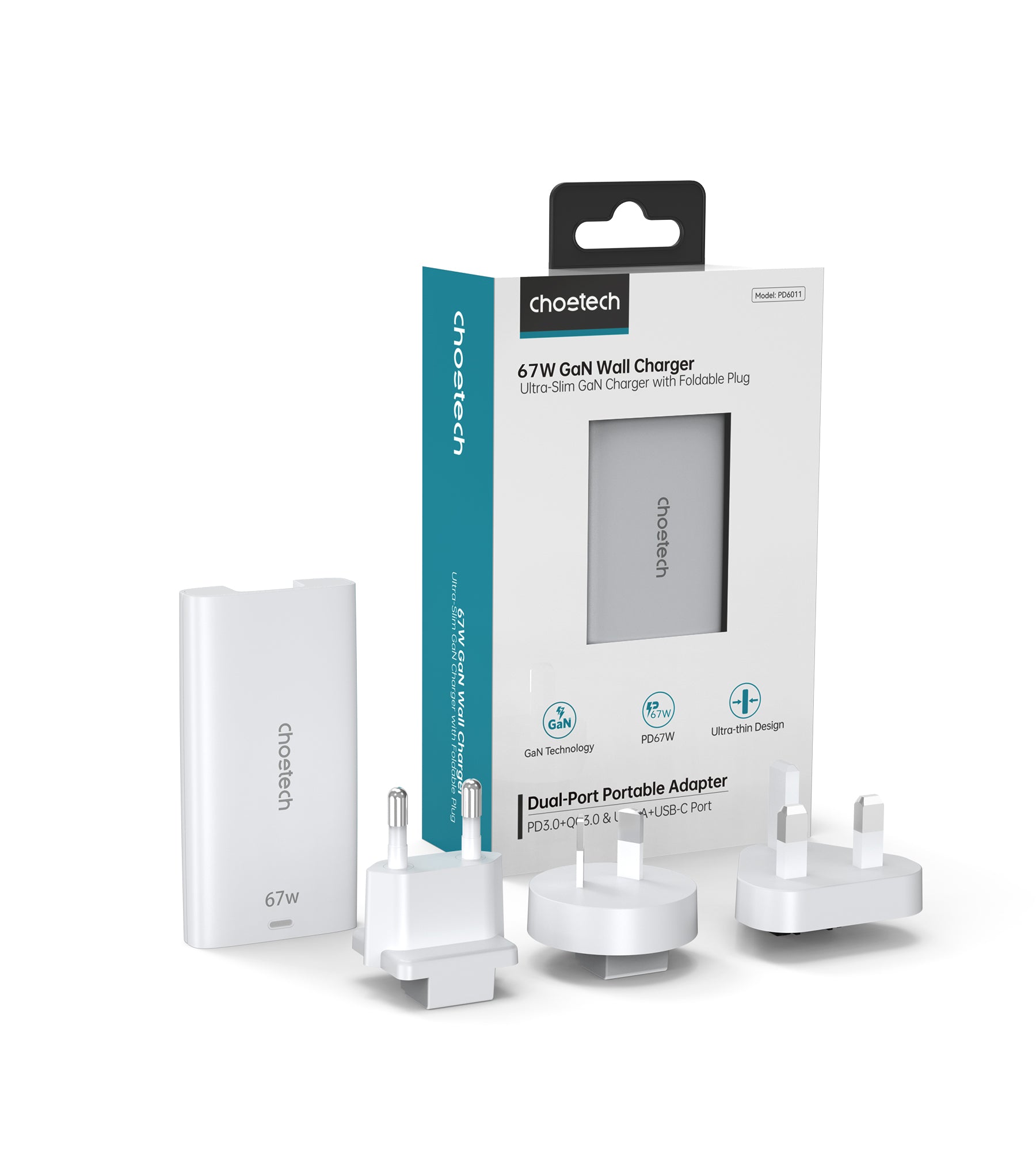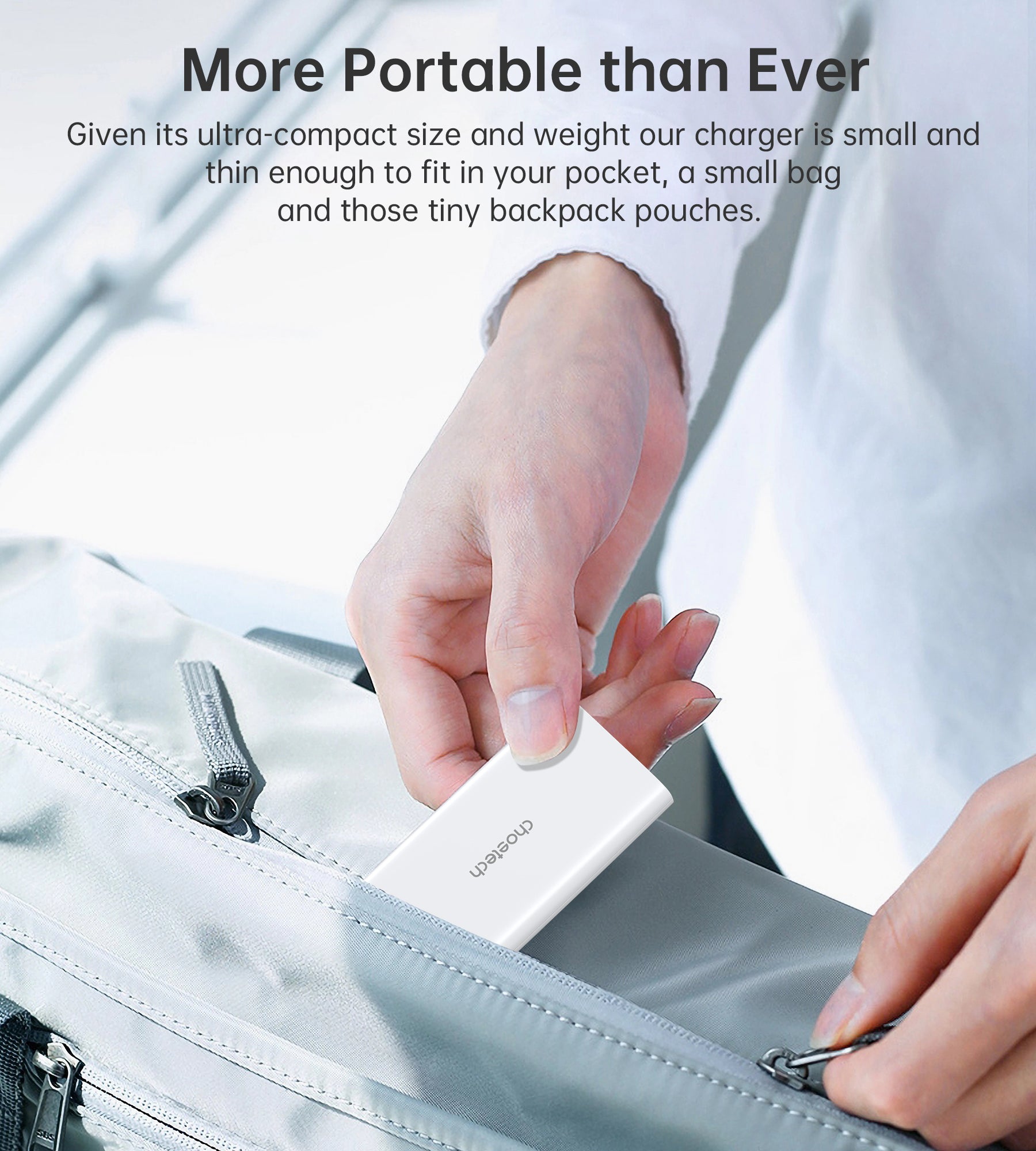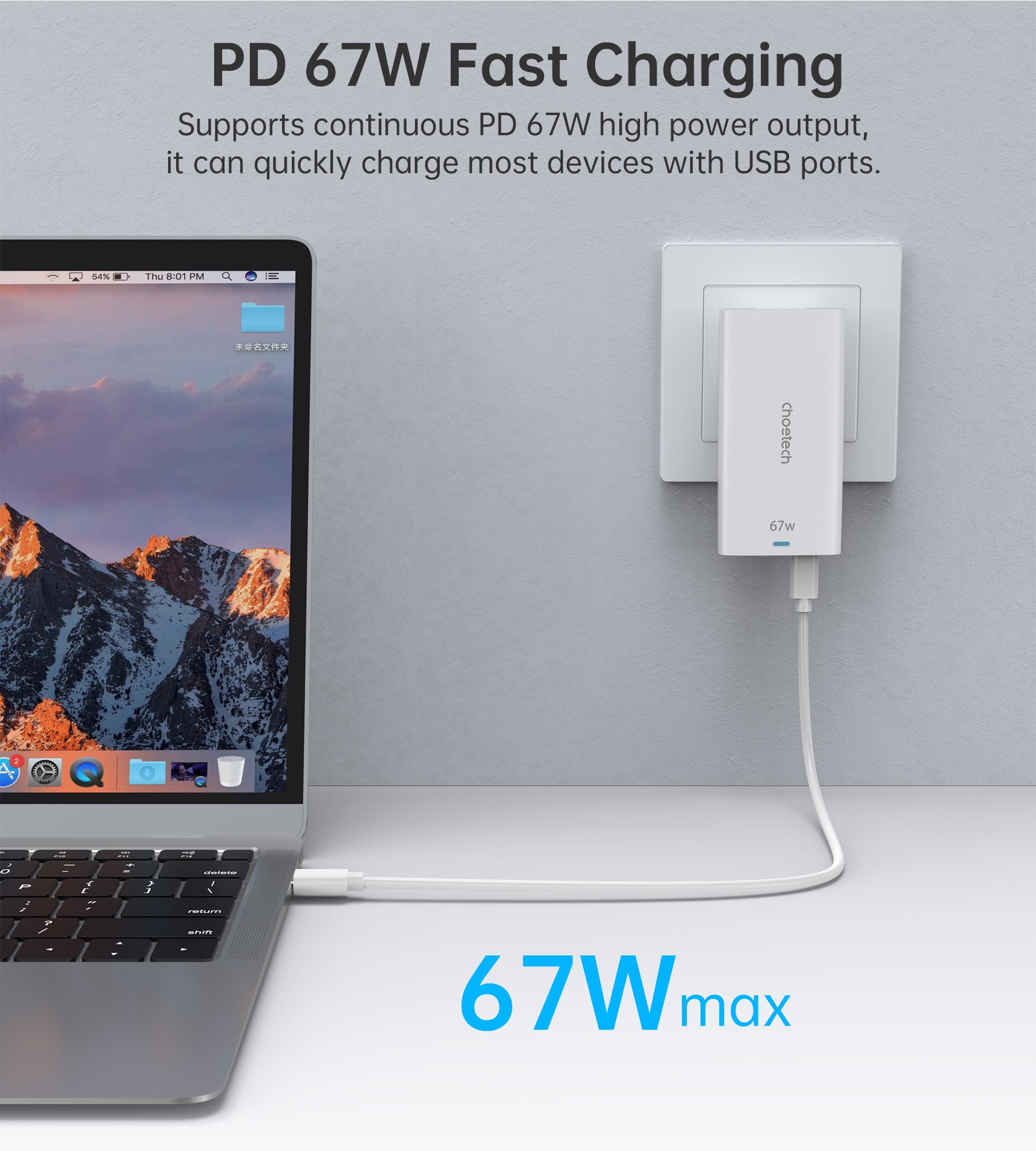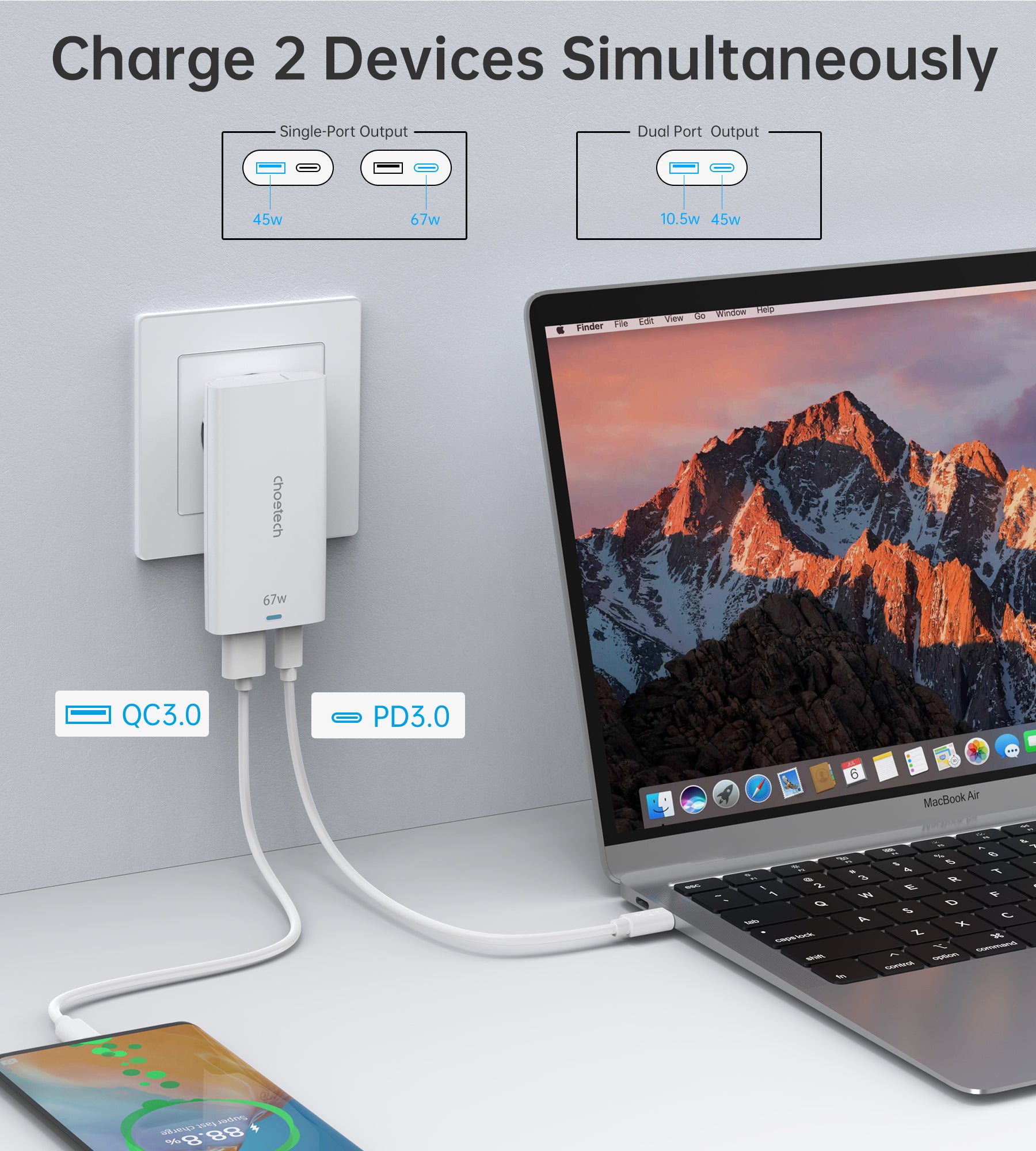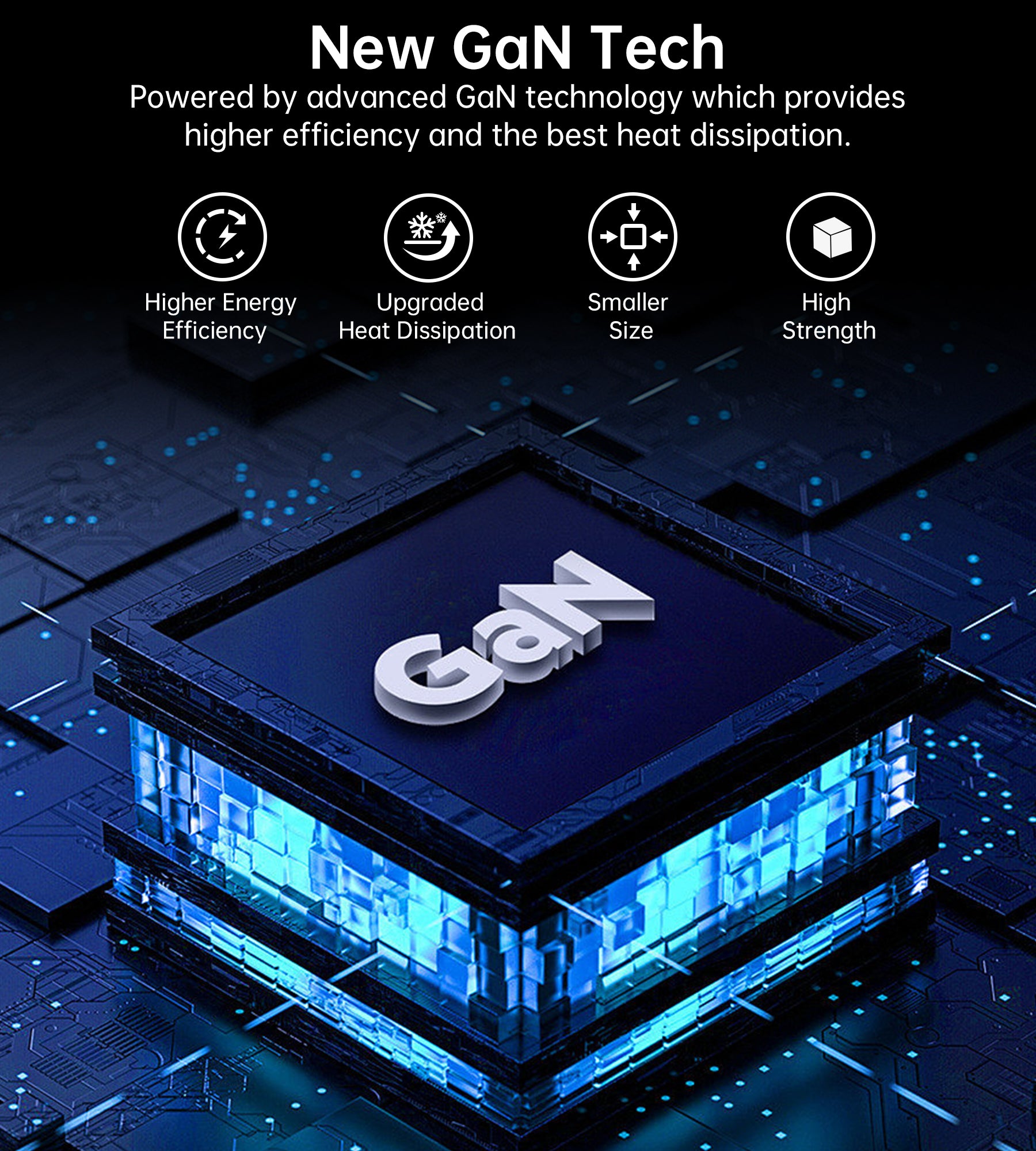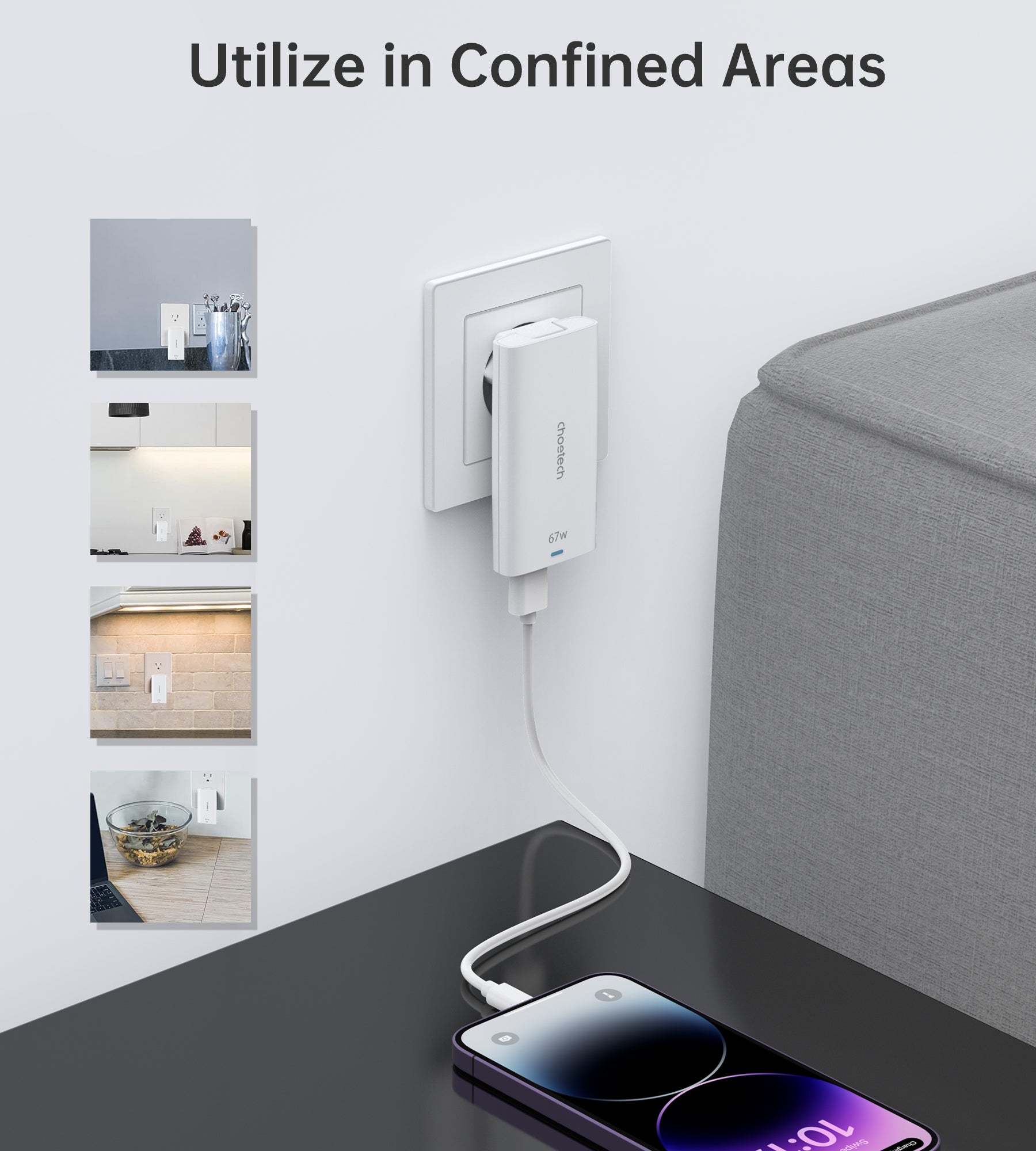 PD6011 Choetech 67W Dual-Port Portable GaN Adapter
BEST OF BOTH WORLDS
Choetech combined a laptop adapter and a phone charger in one slim, convenient and easily portable charger so you can carry fewer unnecessary devices. Stay powered up on-the-go: be it at your office, home or your local cafe. 

NEW GaN TECHNOLOGY
This portable adapter is powered by advanced GaN technology which provides higher efficiency and the best heat dissipation. 

MULTI-DEVICE FAST CHARGING
Charge two devices simultaneously: our two-in-one wall charger and power bank is equipped with two ports - USB-C and USB-A - that feature a number of fast-charging standards including PD 3.0, QC 4.0, PPS, AFC, SCP and FCP. 
ALL THE ESSENTIAL PLUGS
This set contains the three most common international plugs and the US plug so you can travel anywhere you want - as long as you pack the appropriate plug adapter.
MORE PORTABLE THAN EVER 

Given its ultra-compact size and weight this charger is compact and thin enough to fit in your pocket, a small bag and even in those tiny backpack pouches. 
A MORE VERSATILE DESIGN
Due to the slim, almost paper thin design, this dual-port adapter doesnt tilt like all the other bulky wall chargers but instead stays at a perfect 90 degree angle. Our innovative design enables charging in the most confined areas. 
SAFE & RELIABLE 

Certified by CE, FCC, and RoHS with protection against overcurrent, overheating, over voltage and short curcuit for a safer charging experience. 
Product Characteristics
Model: PD6011
Material: PC Fireproof VO
Color Variants: White, Black 
Plug Specifications: Chinese, American, European, British
Product Size: 88*45*13.5mm
Input: AC100-240V, 50/60Hz 1.6A
TYPE-C: 5V⎓3A, 9V⎓3A, 12V⎓3A, 15⎓3A, 20V⎓3.25A
Output PPS: 3.3-11V⎓4.05A, 3.3-20V⎓3.25A
USB-A: 5V⎓3A, 9V⎓3A, 12V⎓3A ,20V⎓2.25A
TYPE-C+USB-A:45W +10.5W
Total Output: 65W (Max) 
Packing List: 1 x Charger, 1 x Color Box Packaging, 1 x Instruction Manual