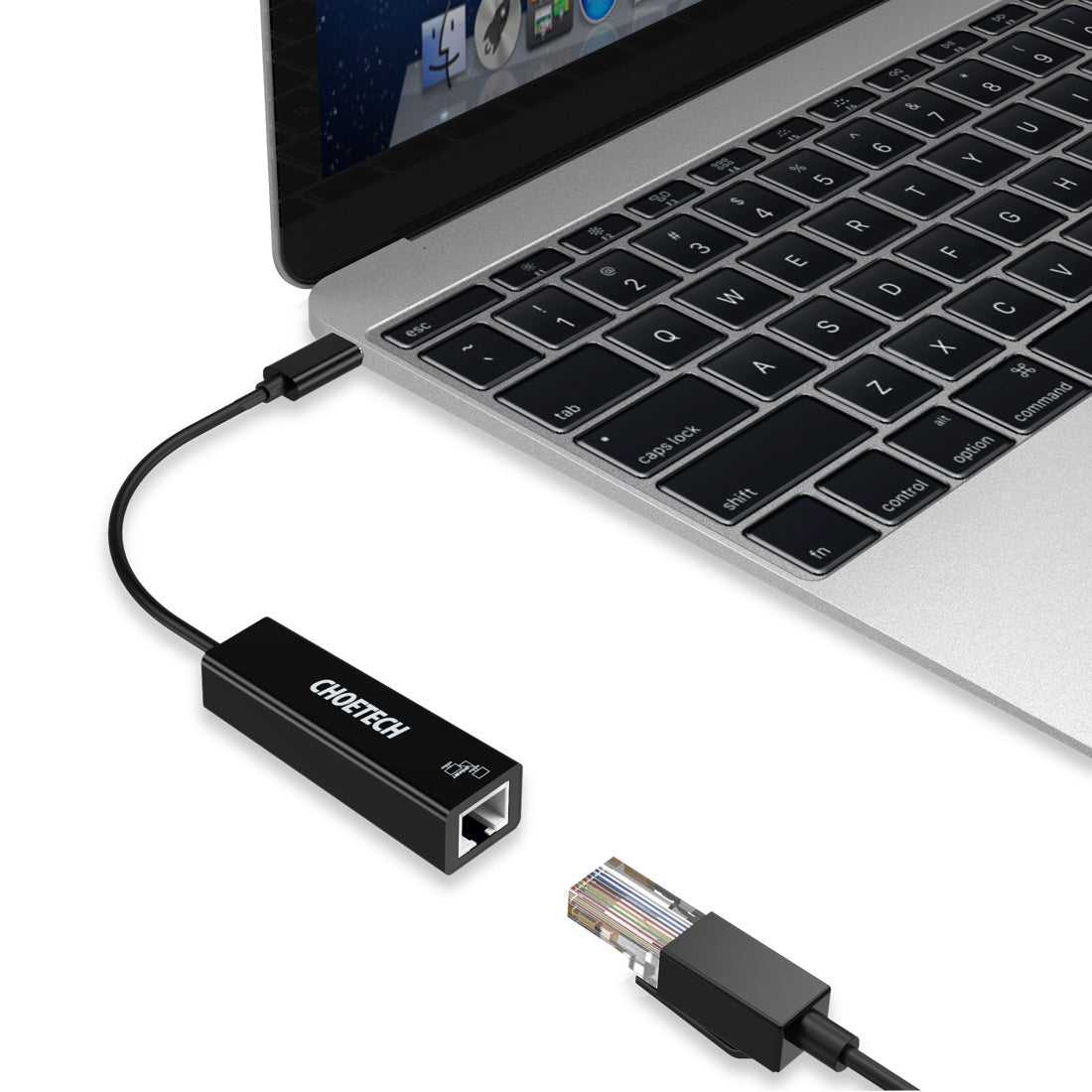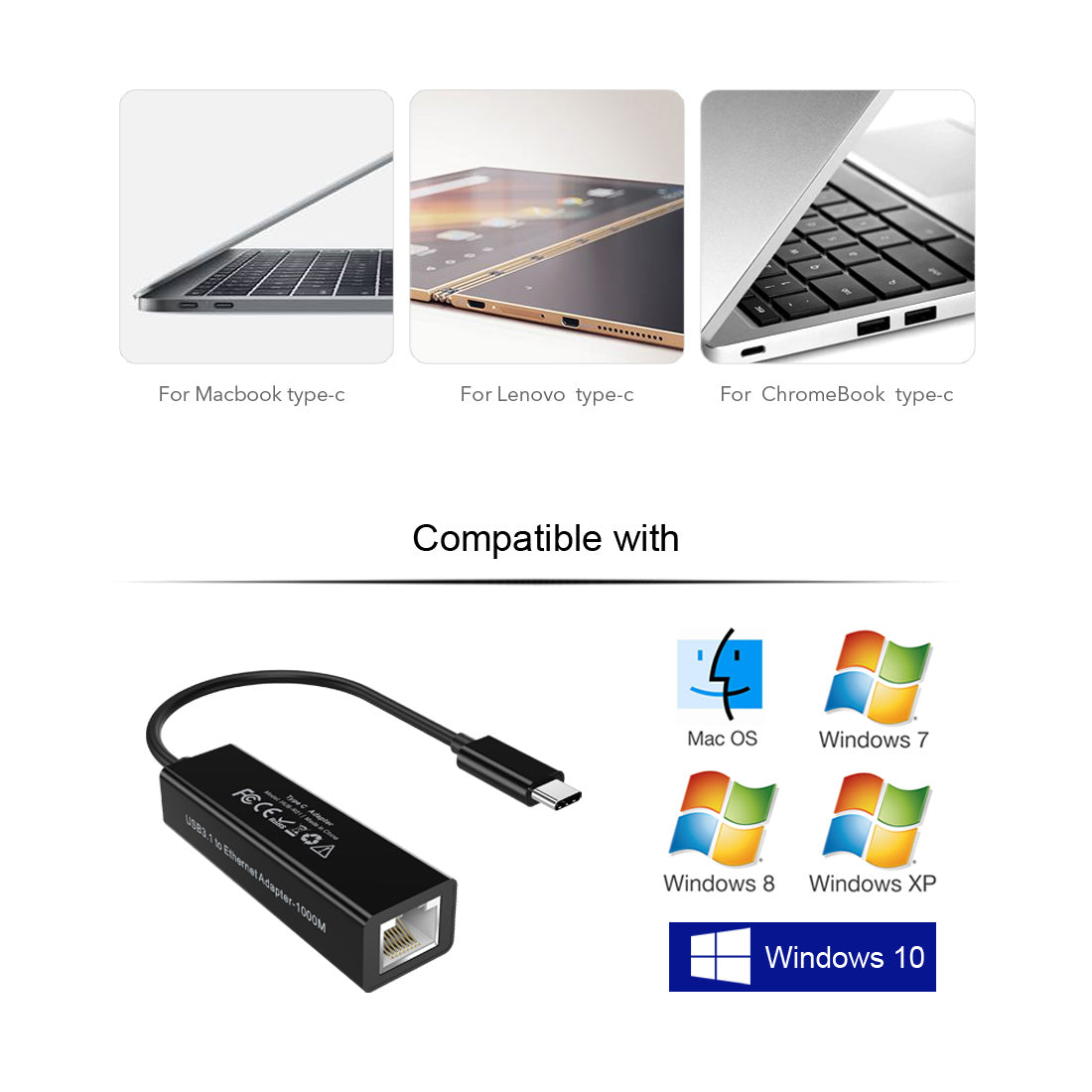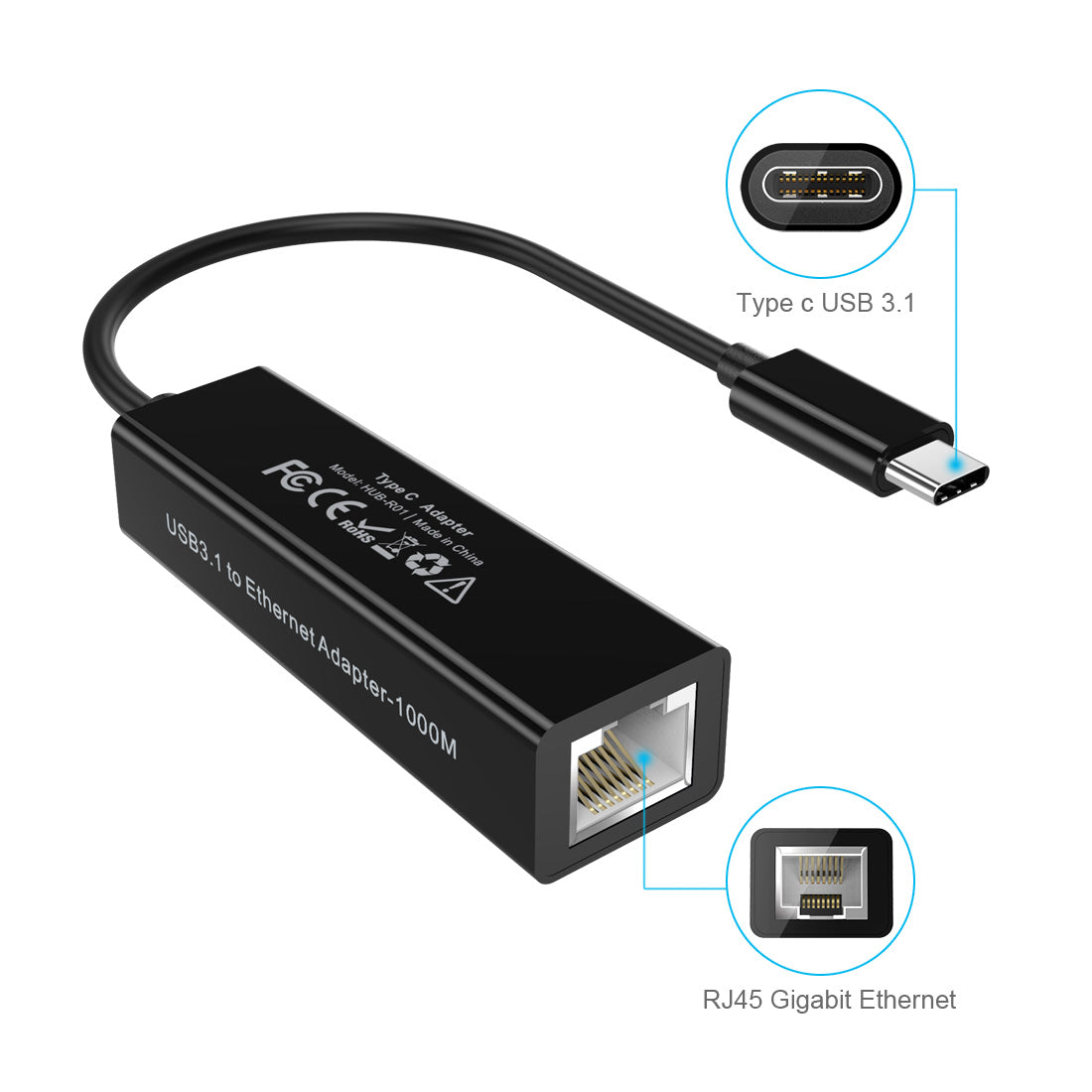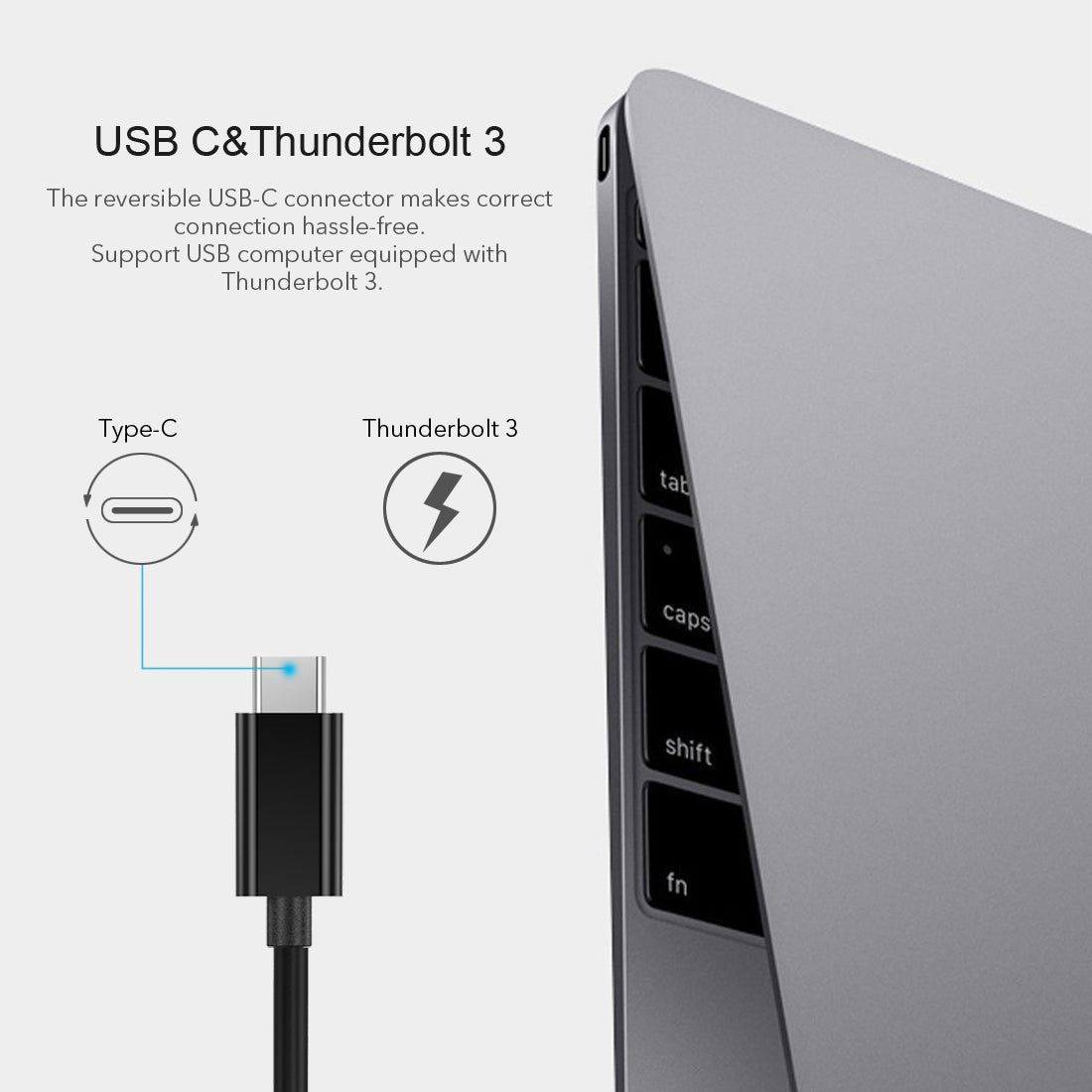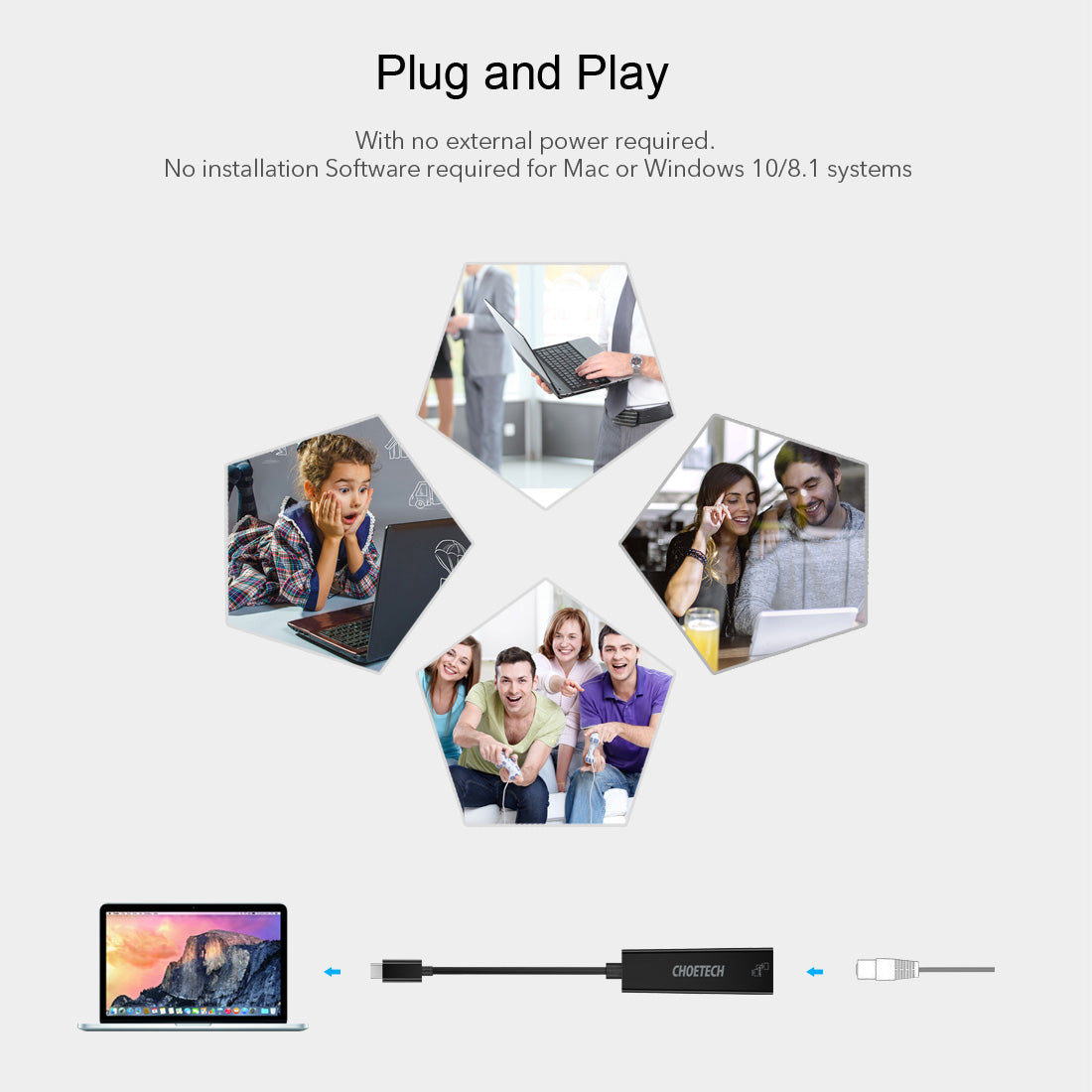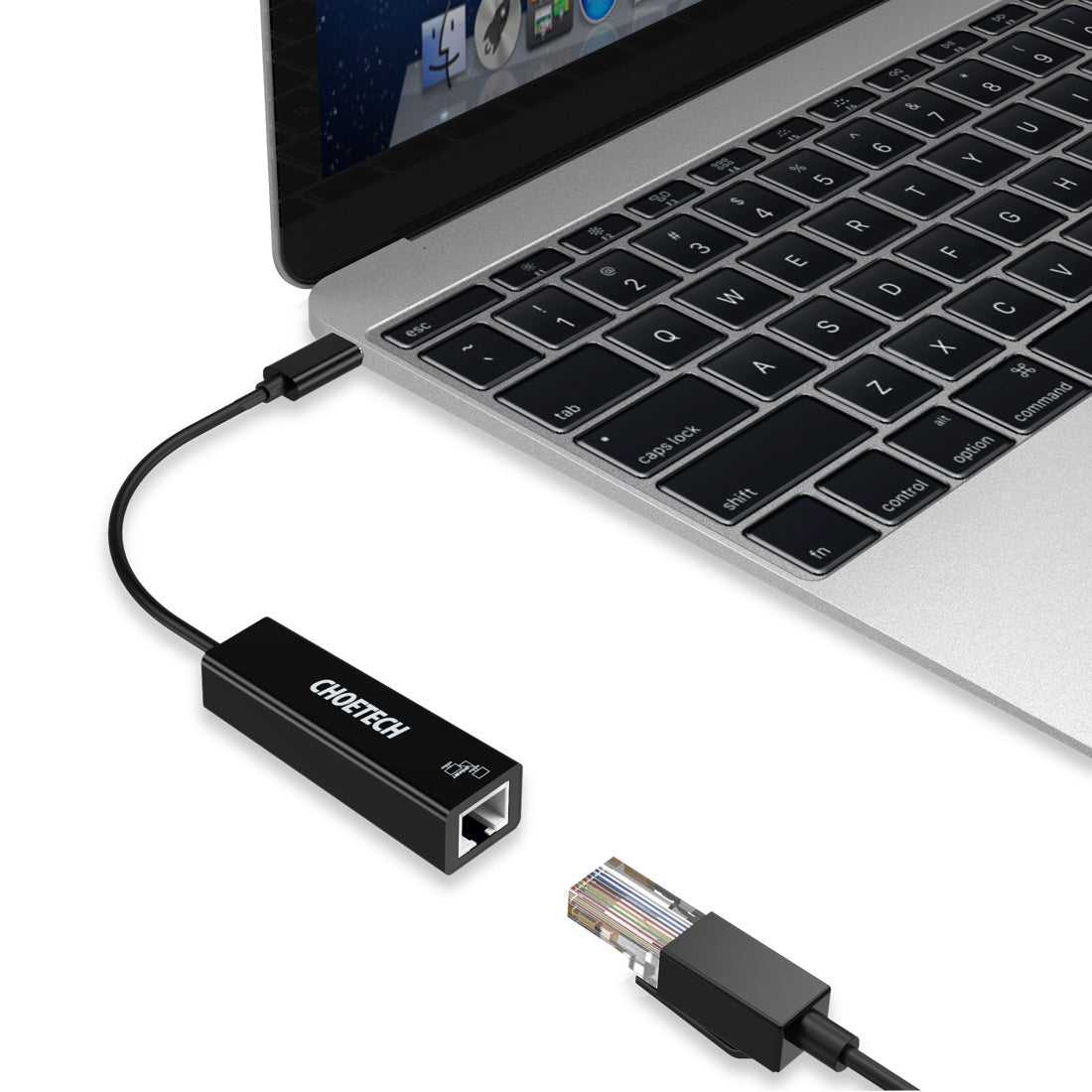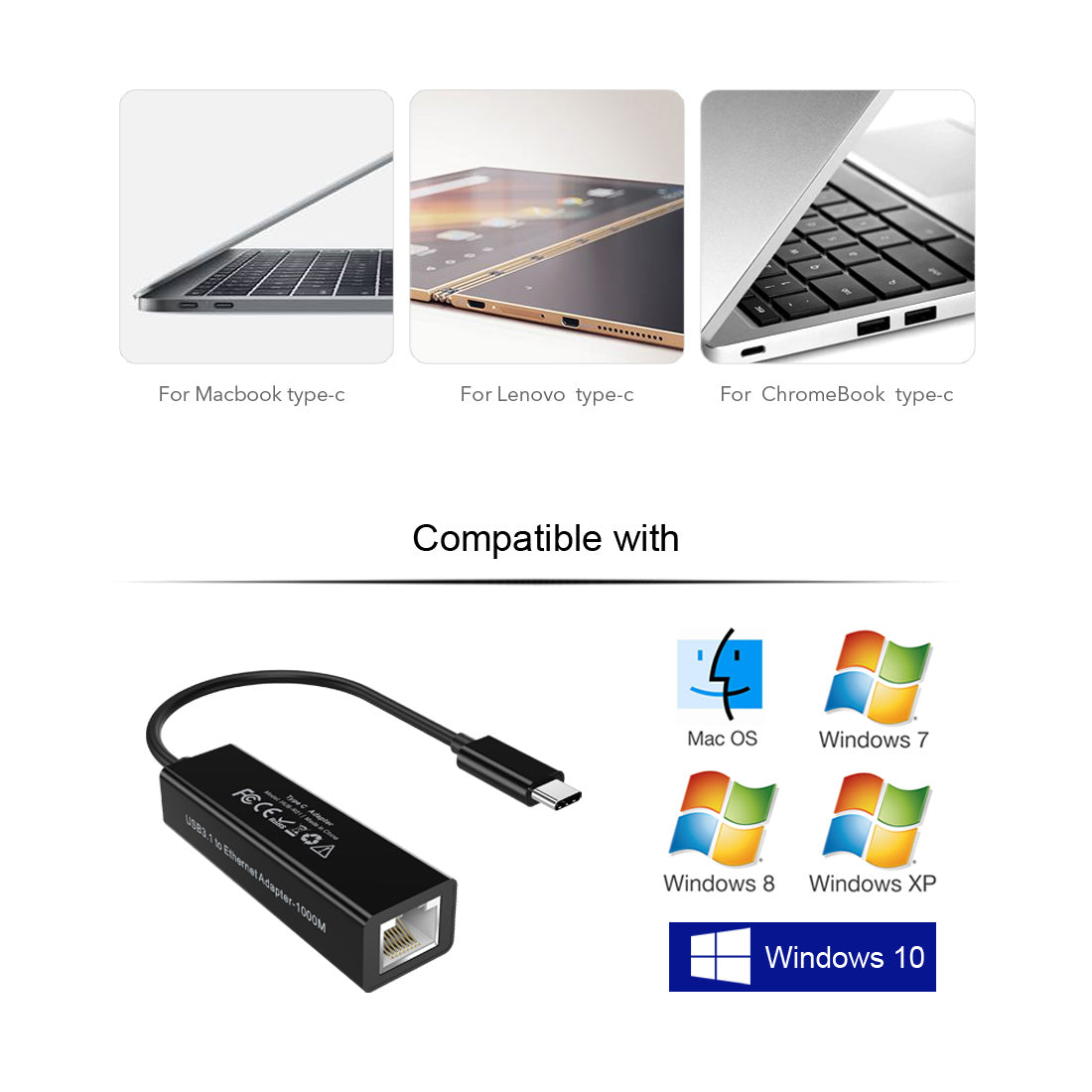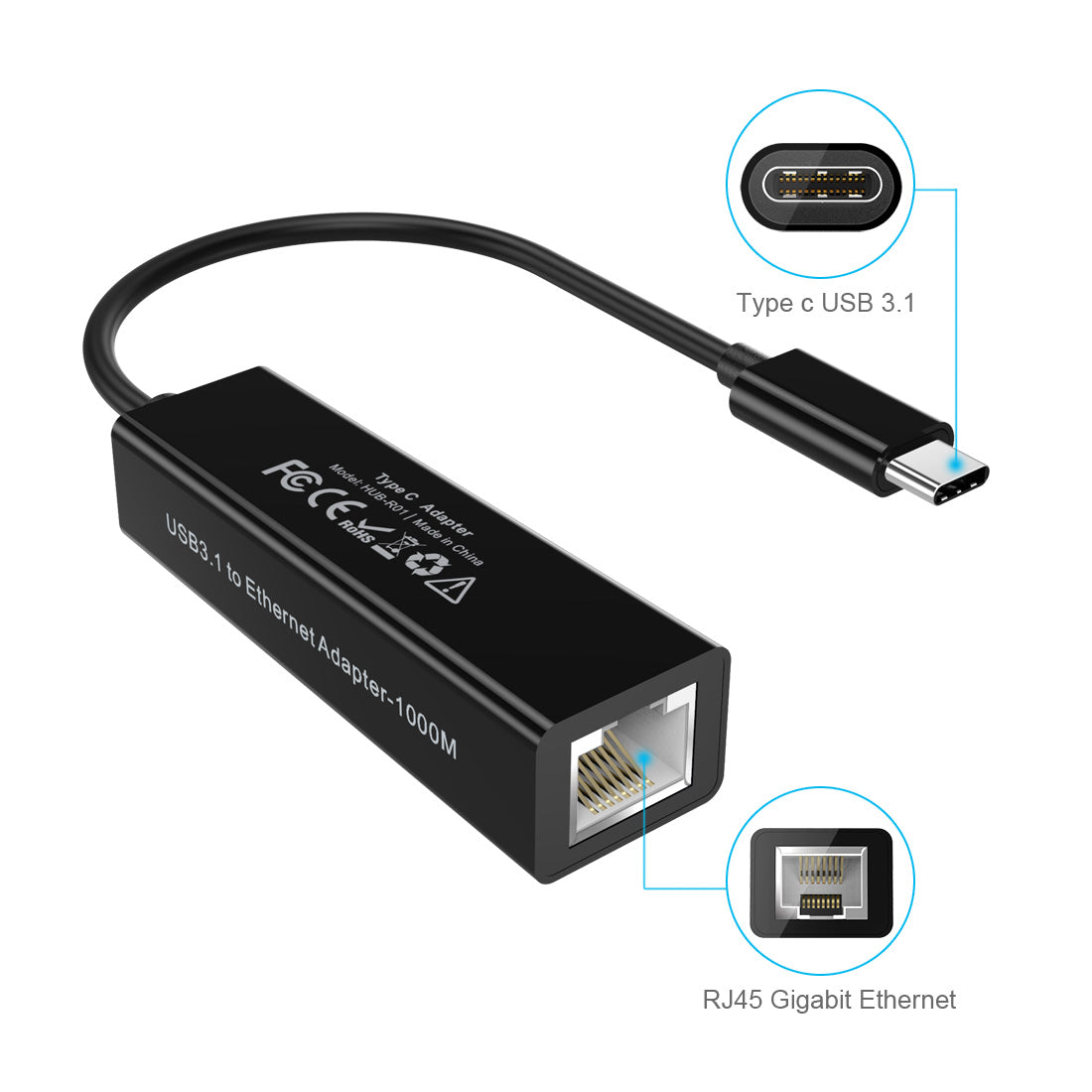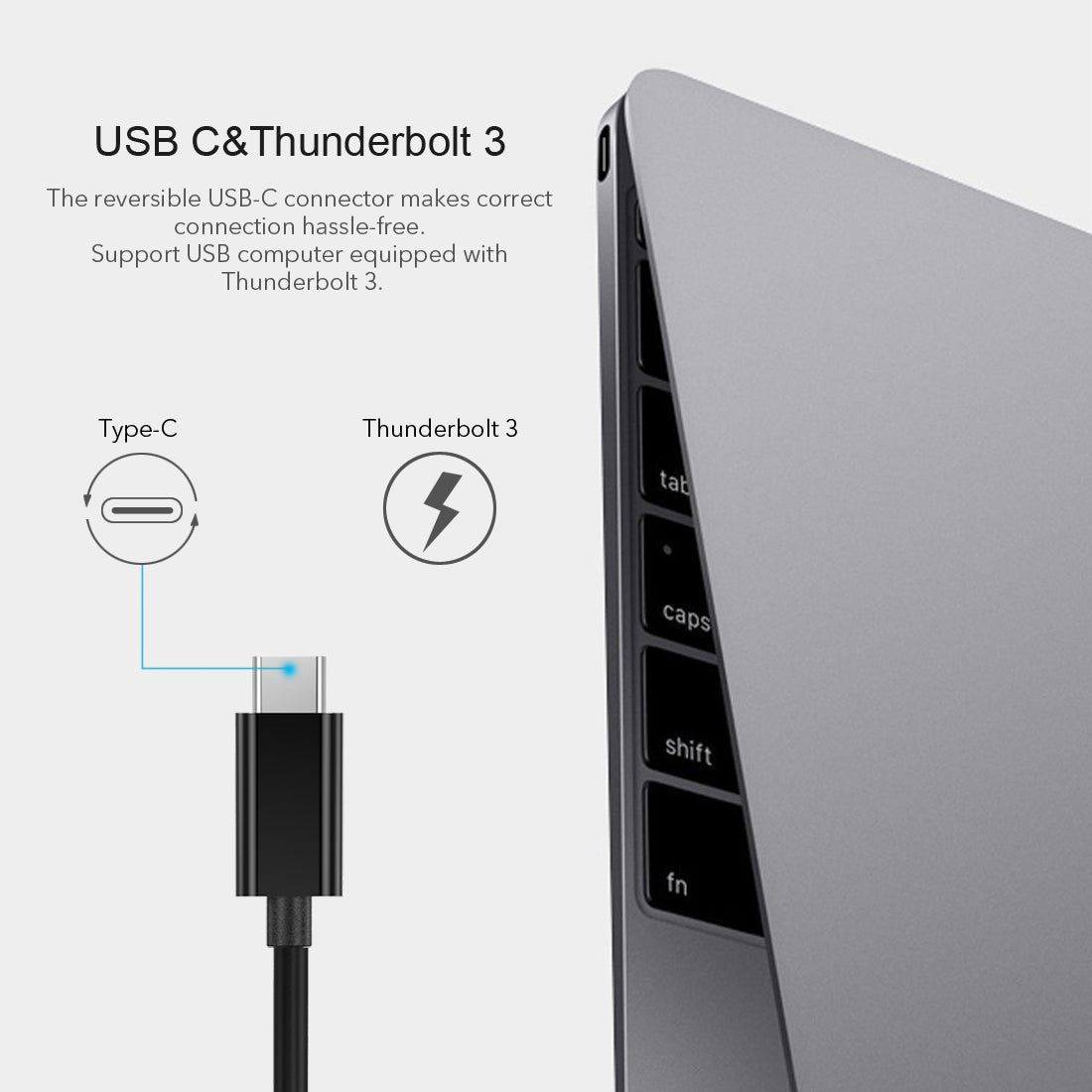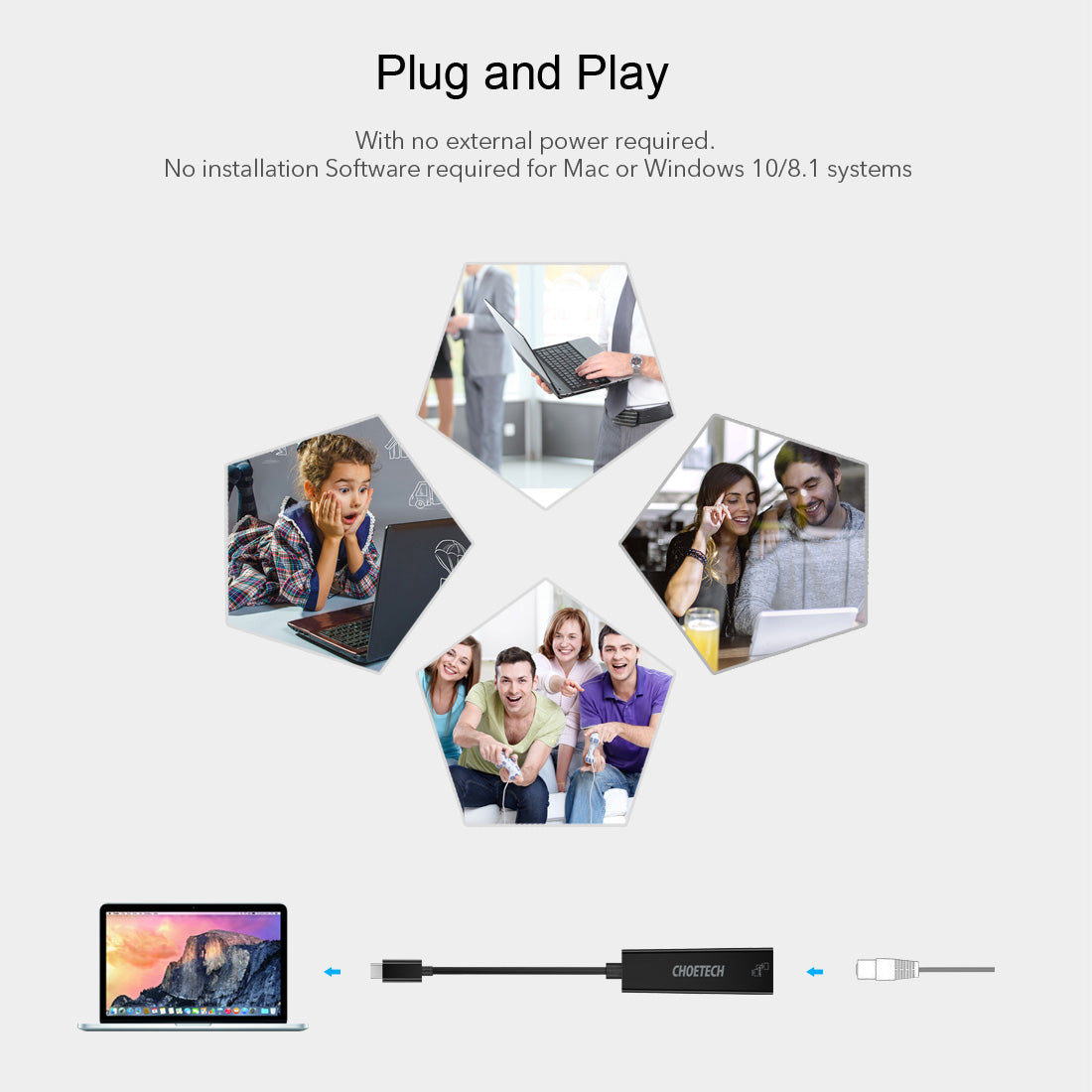 HUB-R01 Choetech USB-C to Ethernet Adapter
1000 Mbps Ethernet Network
Choetech's USB-C to Ethernet Adapter features super-fast network speed and the reliability of a wired connection. Supports USB 3.1 data transfer rate of up to 5Gbps for 10/100/1000 Mbps Ethernet networks.
USB-C & Thunderbolt 3
This reversible USB-C to Ethernet Adapter supports USB-C computers which are equipped with Thunderbolt 3 and provides an RJ-45 port that supports 10/100/1000BASE-T networks.
Wireless Alternative
Connecting to the Internet in Wi-Fi dead zones, streaming large video files, or downloading a software upgrade through a wired home or office LAN. This USB 3.1 to Ethernet adapter provides faster data transfers and better security than most wireless connections.
Universal Compatibility
This USB-C to Ethernet adapter is compatible with Mac OS X or Windows computers equipped with a USB 3.1 Type-C port such as Apple MacBook Retina (Thunderbolt 3 Compatible), Dell XPS, Google Chromebook Pixel.
Plug & Play
Our USB-C to Ethernet Adapter's plug & play design requires no additional software, external power or drivers - just connect an Ethernet cable and plu the USB-C connector into your computer's USB-C port.